Which casino games should you play to make money?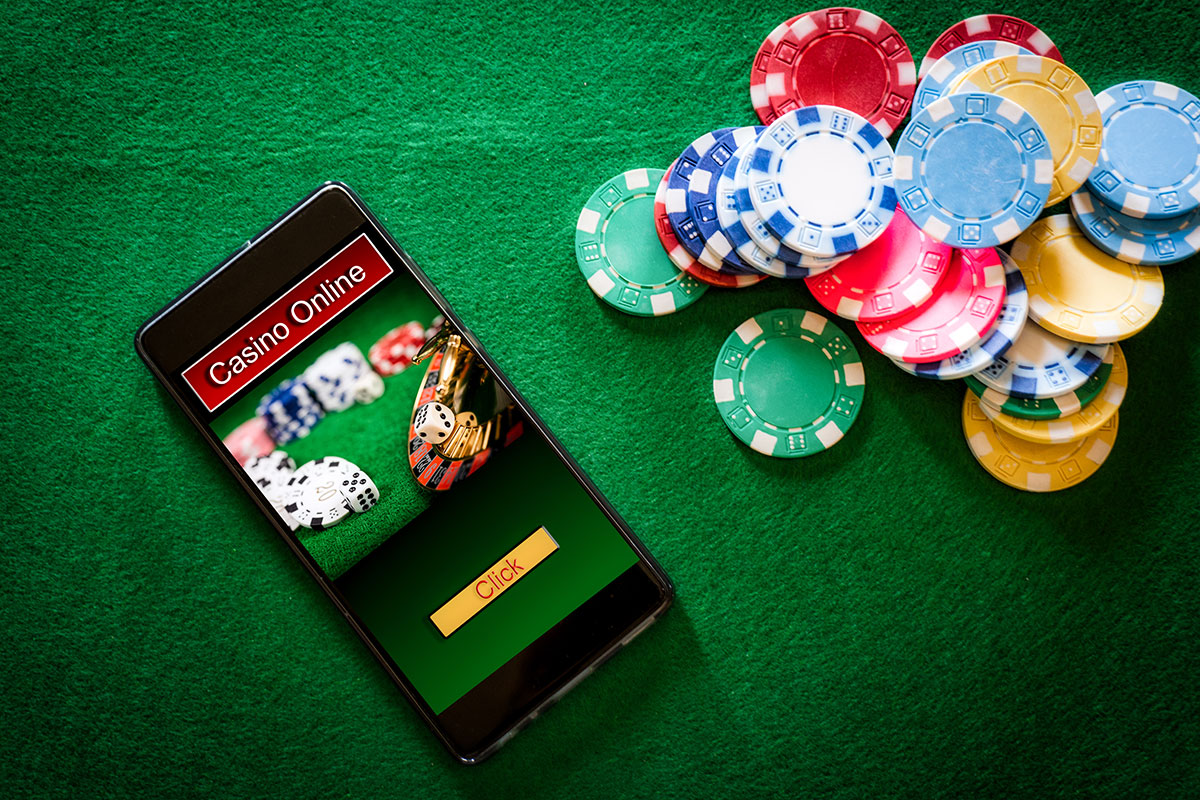 Reading Time:
3
minutes
Are you new to gambling and casinos in general and want to know which games you should be playing to make some money? Are you sick of losing at casinos games and are looking for a game to play that you will be more likely to win at?
These days, with online casinos becoming more and more popular and new casinos being launched every day, there are so many different games that one can choose form. The vast variety of games to choose form is precisely on of the reasons why the casinos industry has become so popular.
All casino games have different rules and these rules affect your chances of winning, depending on which game you play, and often time depending on the amount of money you bet too. More than that, some casino bonuses are best to played on certain games, and some game aren't eligible for casino bonuses. This is why choosing the best online casino is so important, such as these, according to 6Takarakuji. Some of these games are much better to play if you are looking to win than others because of the different house edges and odds of winning. If you want to know which to play, here are the best casino games to play to make money.
House edge and odds
If you are new to playing casino games, one of the first things you should learn about is the house edge and the odds you have at winning various different games. When it comes to casinos, you need to remember that they are first and foremost a business establishment and need to make a profit in some way or another and this is through what is called the house edge. The house edge is essentially a percentage of what is bet on a game that is returned to the casino after a period of time. Most table game have a house edge lower than 10% but other games such as slots tend to have a much higher house edge. Games with a lower house edge mean you have better chance of winning back more money.
The odds of winning a game go hand in hand with the house edge but is not directly relates. The odds of winning a game are how likely you are to win at different games. If you are looking to win you should typically go for games that have better odds of winning.
Blackjack
One of the best games to play to have the highest odds of winning al almost 49% is black jack. Black jack is a table game that is played with cards against the dealer. The objective of the game is to get a number higher than the dealer but not above 21. Many people tend to think this is a game of chance but with a bit of practice and some time spent learning the various different strategies you can actually increase your odds of winning and even have a better chance if knowing if you will win or not.
Poker
Poker is another card game that you can play at the casinos but this time you play against a whole table of players instead of just the dealer. This game is commonly known to be a game of skill and it's a great game to play for those looking to make a bit of money. If you know what you are doing it is very easy to win at poker, especially if you are good at keeping a straight face.
If you know how to play poker and you have taken the time to learn all the different strategies, your odds of winning increase exponentially, you just need to put in a bit of effort.
Roulette
By far one of the most popular games to play at casinos both online and at a traditional casino is roulette. Roulette is a game played with a big spinning with that has numbers which are each colour black or red, and a ball that spins around when the wheel spins. The objective of this game it to predict the outcome of where the ball will land. This fantastic thing about this game is that you can essentially choose the odds of winning by making it more or less difficult for you. When you bet, you can either bet on the colour it will land on or can narrow it down to a grouping of numbers or even a grouping of numbers and a specific colour.
Which games to avoid
If you are looking to make some money at the casino there are also games that you should definitely stay away from. One of the most popular games to play at any casino is the slots. These games are super easy to play and don't require and skill or even effort. But this also means that there Is more in it for the casinos. The house edge on slots is incredibly high and you have a very small chance of winning.

ALTAIR BREAKER Launches Globally on Steam and Meta Quest Store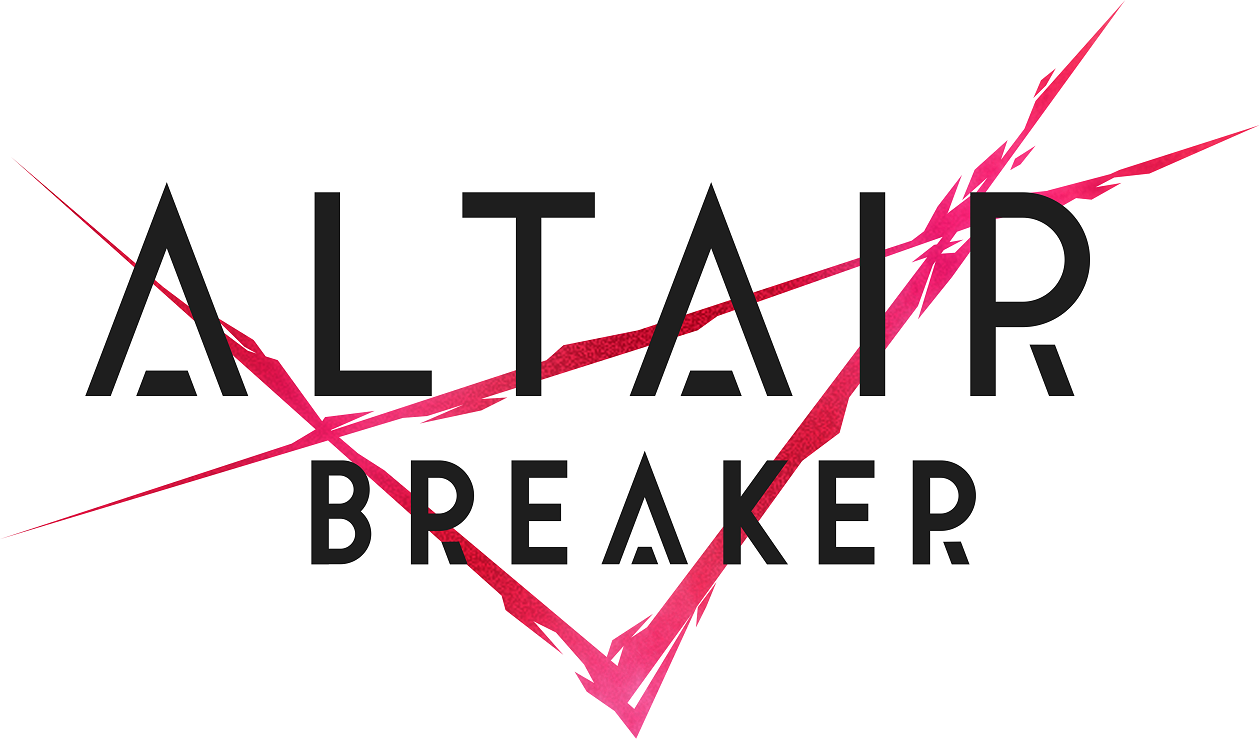 Reading Time:
2
minutes
Test your sword-wielding skills in this fantasy adventure VR action game
Thirdverse, Inc. today launched the VR sword-fighting actual game ALTAIR BREAKER for the Meta Quest 2, Oculus Rift and Valve Index. Players can test their sword-wielding skills, team up with three friends and battle against AI creatures in an expansive fantasy world. ALTAIR BREAKER will be available for purchase starting today at 10:00AM PDT, at a set price of $24.99 on Steam and Meta Quest Store.
Teruyuki Toriyama, Producer at Thirdverse, said: "ALTAIR BREAKER was developed by combining the VR game development know-how gained by the young game creators of "Swords of Gargantua" with more advanced consumer action game techniques. The idea was to create a new VR sword-fighting action game that can be easily enjoyed by users who are new to VR games, rather than the realistic sword-fighting simulators often seen in VR. The setting of this work is a virtual world called "ALTAIR," an abandoned island in the void ruled by an experimental combat AI. The worldview incorporates elements typical of Japanese fantasy anime, such as mecha and fantasy, as its main theme. Players can easily experience sword-fighting action that transcends reality, just like a hero in such a world in VR. We hope you will enjoy the high-speed VR multiplayer sword-fighting action that is unique to this title. We will also continue to collect everyone's feedback in order to deliver more and more content that our users can enjoy."
To commemorate the release of ALTAIR BREAKER, ongoing campaigns will be open for everyone to participate in and have a chance to win a Meta Quest 2 headset and an Amazon Gift Card of the value of $300, as well as livestream on Twitch on selected channels with our partner creators.
Key Features in ALTAIR BREAKER:
Transcendent VR Sword-Fighting: Designed with casual players in mind, ALTAIR BREAKER brings a "new generation of VR sword-fighting action" to the VR world featuring high-speed sword-fighting action, blow-ups, aerial combos, and wide-range attacks with special moves.
Unique Battle System:Move from map to map while enjoying the feeling of transcendent sword fighting. Take advantage of your surroundings by climbing and gliding to easily take on enemies.
Experience a wide range of attacks only possible in the VR world, like Shockwaves and Surge Mode.
Expansive World of ALTAIR: The game takes place in an aerial city ALTAIR, where AI was created to develop singularity-like creatures. Once a group of islands in a sea of clouds, most of the islands have collapsed and only floating ruins remain, which are inhabited by LAWS, the experimental battle AIs left behind and free to wander around.
Freedom of Movement: Glide through the air using your glider or climb the walls of a fortress as movement is possible in all directions in VR space. The entire map is your battlefield!
Cross-Platform Four-Player Co-Op: Multiplayer gameplay between Meta Quest 2 and PCVR, leaving players free to be matched with players from all over the world and communicate via voice chat.
PopOK Gaming Has Received a Certificate for Latvia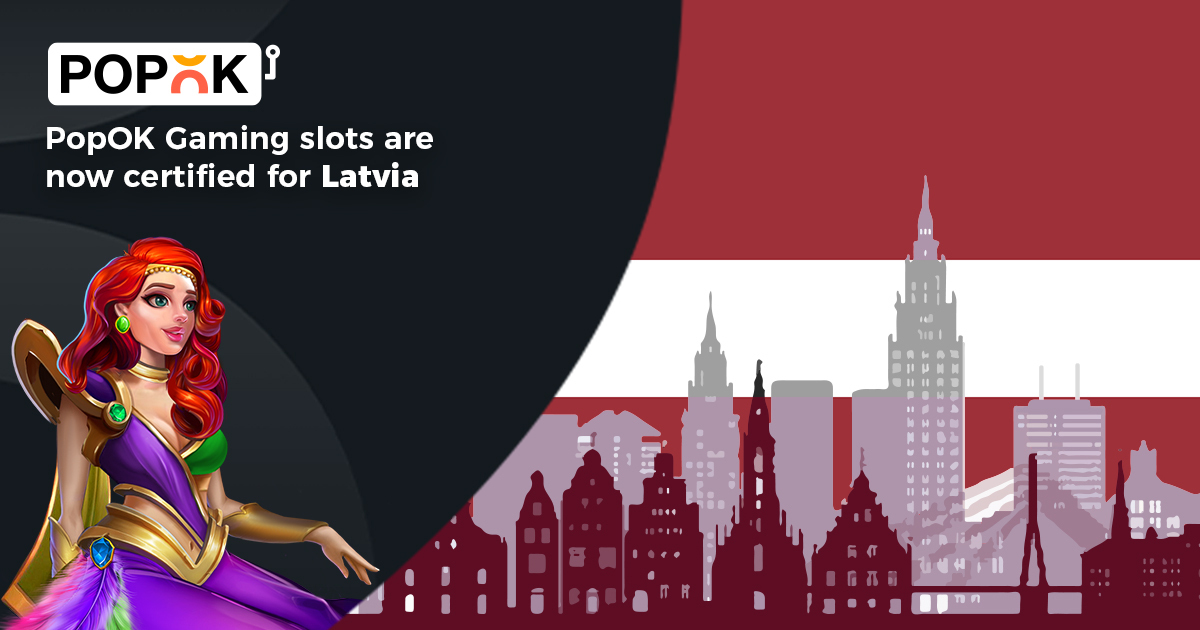 Reading Time:
< 1
minute
The innovative iGaming developer PopOK Gaming is now certified for Latvia. 
Further expanding the scope of its activities, PopOK Gaming also reaches Latvia. 18 of the most beloved games from our portfolio, namely Yummy, Lost Treasure, Diamond Flash, 20 Hot Bar, Sultan's Tale, Los Apaches, Lucky Jungle and the like, as well as the 4-level Progressive Jackpot are now available for locals to try and delight in the fun environment our games will definitely create. This approval is yet another proof of continual momentum PopOK Gaming has been enjoying, opening new doors for our partners to grow their business and powerfully contributing to their revenue streams.
PopOK Gaming Product Manager, Tsovinar Elchyan, said: "This achievement is another important step forward for PopOK Gaming and an impetus for continuous improvements. After receiving the green light to provide our games in Latvia, we are keen on ensuring a remarkable gaming experience for local players and establishing long-term partnerships with our partners."
PopOK Gaming belongs to Soft Construct (Malta) Limited that holds II Class licence (2239) granted by GLI (Gaming Laboratories International).
Introducing CasinoFastPayout.com – your one-stop shop for information and the best casino listings online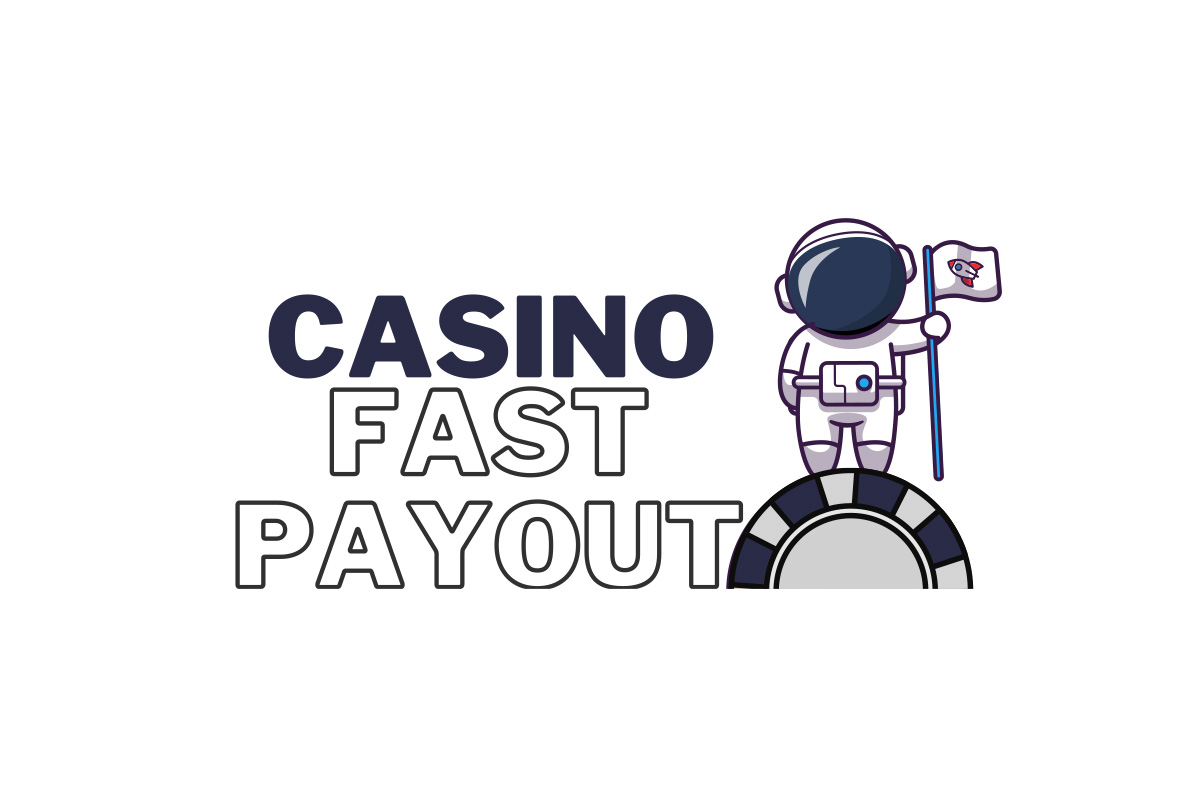 Reading Time:
2
minutes
Casinofastpayout.com has officially launched and is already making a big splash in the online casino world. They aim to become the most extensive website about fast payout casinos and are well on the way. The website is packed with information on the latest releases, bonuses, games, and tips and advice from their team of experts.
Players can trust CFP to provide only quality information and the best casino listings online. With payout speed being their number one priority, players can be sure that CFP always has their best interests at heart.
The fastest-paying casinos reviewed
CasinoFastPayout (CFP) is today announcing its official launch as the go-to resource for players looking for speedy payouts from their chosen online casino operator. The site promises comprehensive guides to play at some of the most reputable gaming destinations as well as up-to-date news on what's hot in the iGaming world right now – all with an emphasis on getting your money into your hands as quickly as possible!
"We are excited to announce the launch of our new website, designed to help casino players find the best fast-paying casinos. Our team of experts have years of experience in the industry, and we have used that knowledge to create a comprehensive resource packed with information on the best casinos online. All of our recommendations have been selected with payout speed in mind, so you can be sure you're getting the most out of your gaming experience."
Half a Century's Worth of Experience
CasinoFastPayout.com has assembled a smashing team of local experts who will keep you fully informed on everything related to getting paid quickly when enjoying online casino entertainment.
With a combined experience of a near half-century, the team at CasinoFastPayout.com will surely know what's up. Led by Dan James, who is genuinely dedicated to help players navigate the online gambling industry and to find the best of the best when it comes to casinos with fast payouts. On top of that, industry veteran Max Deranker joined the venture as an investor.
That Honest Friend
Casinofastpayout.com is not a website built to recommend casinos; the goal is to recommend the best ones that will live up to the players' expectations. And to avoid providing carefully masked affiliate links leading players to choose the wrong online casinos and losing their trust in the recommending website.
"We aim to be the honest friend you turn to when you want to know, and we promise to always let you know when you have spinach between your teeth," says Dan James.
From Malta to all over the world
The team behind the website Casinofastpayout.com is currently operating from Malta. One of the world's biggest hubs for online gaming. As for now, the website is focused on markets such as Canada, the UK, and New Zealand. With time the aim is to grow and expand the team. And to add more experienced team members to cover more markets and continue helping players all over the world.