Tappx launches world's first contextual audiovisual advertising solution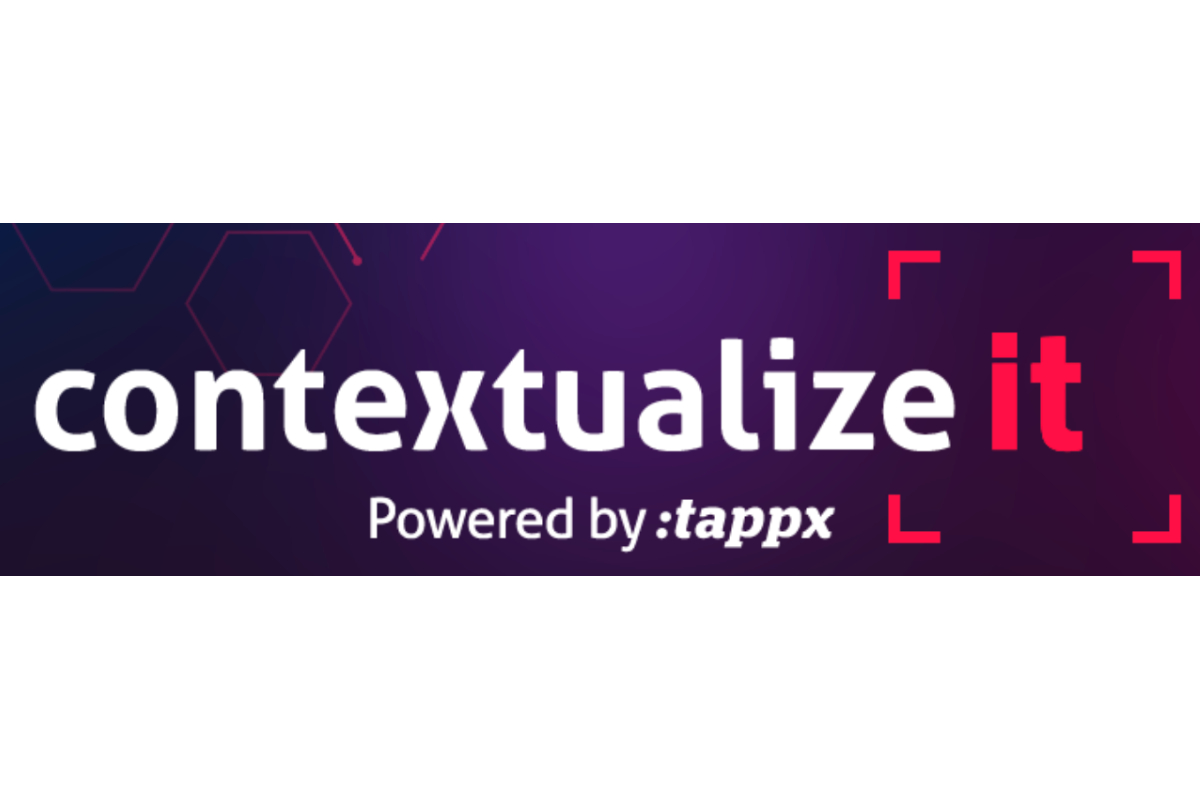 Reading Time:
2
minutes
Tappx, a leading AdTech company powering advertising solutions for mobile, desktop, and OTT/CTV, proudly announces the launch of Contextualize-It – the world's first contextual AdTech solution designed to analyze complex moving audiovisual content.
Contextualize-It has been in development at Tappx for two years, and enables publishers, brands and advertisers to contextually analyze high volumes of audiovisual content. The contextual segmentation of advertising campaigns has become increasingly important in today's cookieless world. Until now, contextual analysis engines have focused on written content, whereas Contextualize-It solution has been engineered to explicitly analyze audiovisual content at scale.
Using Tappx's proprietary artificial intelligence engine, Contextualize-It can identify objects, places and dialogue, which are used to generate metadata, to allow the segmentation of campaigns using keywords and/or IAB contextual categories. The Contextualize-It algorithm can identify different scenes in video content, and the technology defines optimum ad insert points in video, thereby delivering ideal consumer viewing experiences.
Currently accessible via the Tappx SSP, Contextualize-It will soon migrate to the wider programmatic ecosystem, enabling advertisers to buy contextualized video campaigns for the very first time. In addition, it will be integrated into ad servers and SSPs, where it will serve as a vital source of contextual AV data. Contextualize-It is initially launching in Spain with video content platform PlayOn Content, which is working with leading publishers such as Huffington Post. Tappx is planning to internationally rollout Contextualize-It at a later date, pending strategic publisher agreements.
Daniel Reina, CEO at Tappx, commented:
"After two intensive years of research and development, Tappx is pleased to finally be releasing Contextualize-It with its first partner, PlayOn Content. The digital advertising industry faces an inflection point, with greater needs to satisfy consumer privacy. As we all venture into a "cookieless" digital advertising ecosystem, the contextual segmentation of ad campaigns is becoming much more prevalent, accurate and potent. With this nascent technology taking hold, advertisers are now afforded with a new model for the targeting and delivery of tailored ad content, that is independent of the need for personal consumer data points."
Tappx's patent pending Contextualize-It solution was part-funded by Horizon 2020, the biggest EU Research and Innovation programme in Europe.

Ready to see how hot this summer can get?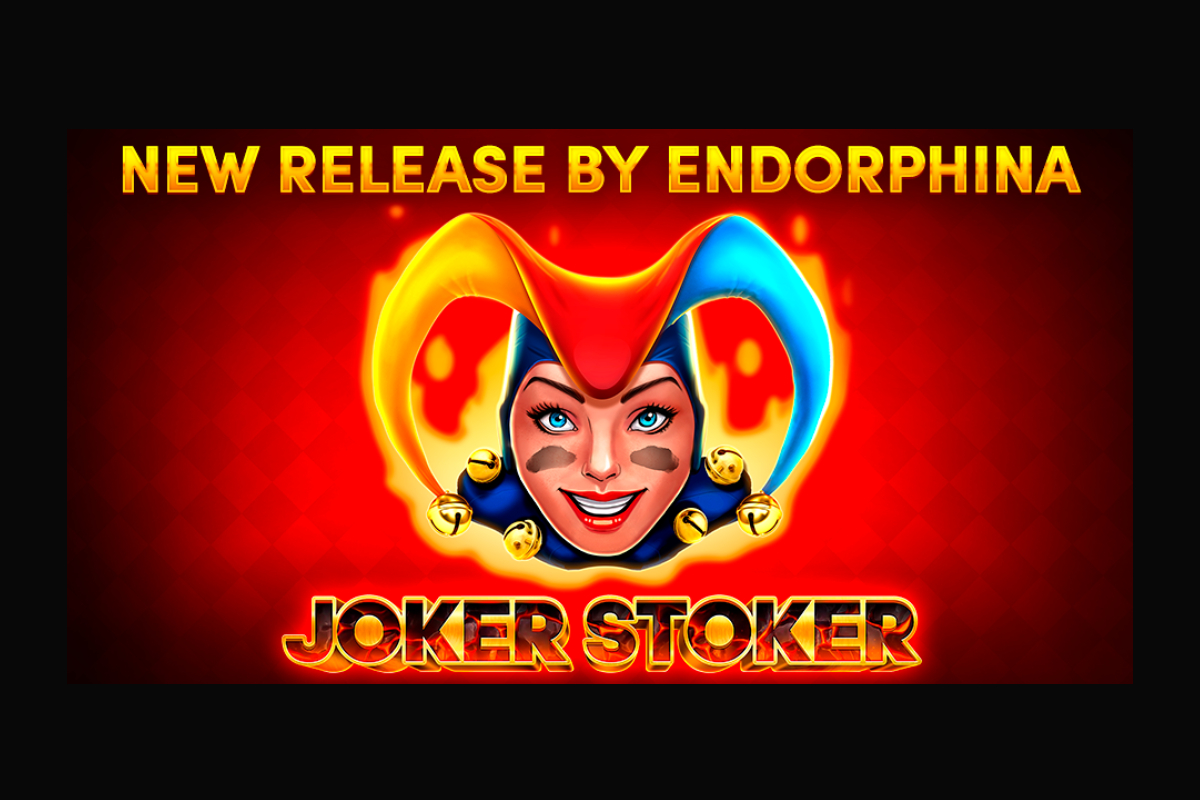 Reading Time:
< 1
minute
Endorphina has just released a scorching hot slot game called Joker Stoker, which favors those who are willing to get close to some heat.
We've heard that Joker Stoker allows you to experience what others only dream of. Will you be one of them? With so much competition in the world, will this Joker push you to the top? Sparks will definitely fly for those who are brave enough to stay and play.
Endorphina's Joker Stoker slot is a heated 5-reel, 4-row game with 40 fixed pay lines. The Wild is symbolized by a striking Joker that is ready to set every juicy fruit on fire inside this game! It substitutes for all symbols except for Scatter, which ap-pears as Free Games – up in flames! This means it can definitely get even hotter for players when 3 Scatters trigger 10 Free Games, 4 Scatters trigger 20 Free Games, and 5 Scatters trigger 30 Free Games respectively!
Endorphina's CEO, Jan Urbanec, says about the latest release, "We continue to roll-out strong classic performers. With our latest release, we proudly present the En-dorphina Joker! Joker Stoker fits into our long-term strategy to solidify our brand recognition with players."
Will you be brave enough to withstand the heat? Will sparks fly just for you? Find out in Endorphina's newest Joker Stoker game!
https://endorphina.com/games/joker-stoker
PUBG MOBILE PRO LEAGUE EMEA CHAMPIONSHIP STARTS JUNE 24TH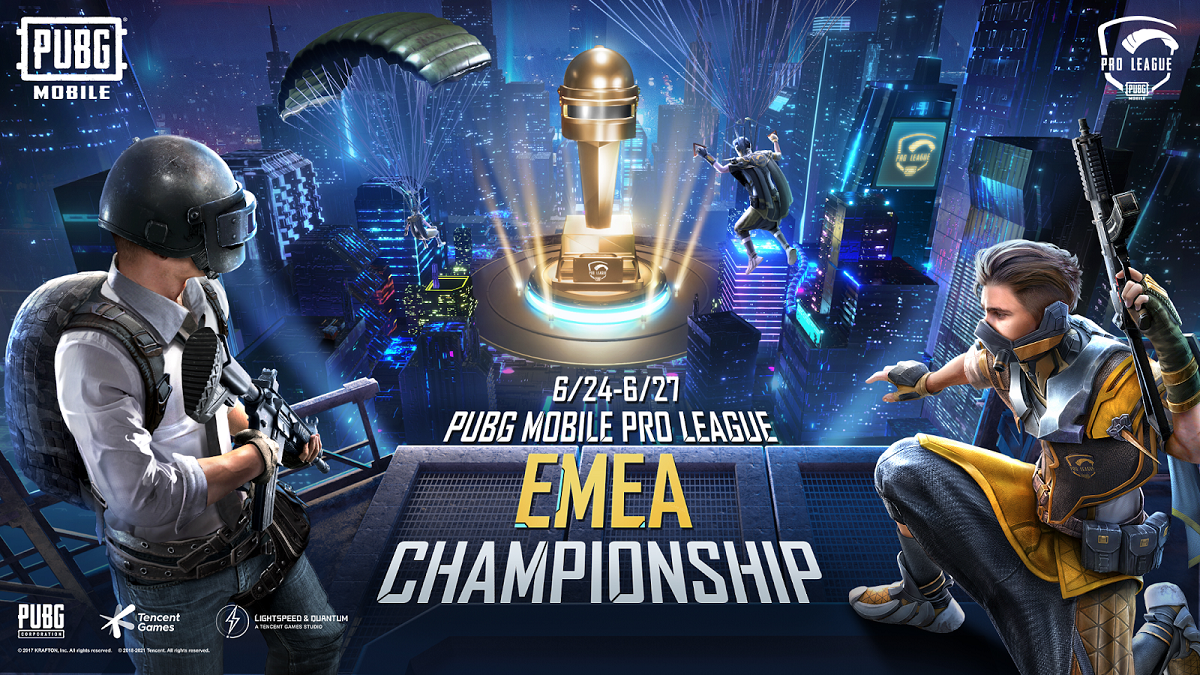 Reading Time:
2
minutes
The PUBG MOBILE Pro League EMEA Championship will officially kick off on June 24th for four days of exciting matches where the best 16 teams from across EMEA will battle it out for a $150,000 USD prize pool.
The PMPL EMEA Championship Season 1 will play host to three teams from PMPL CIS, PMPL Turkey and PMPL Western Europe, five teams from PMPL Arabia, the top team from PMCO Africa and finally Natus Vincere who were the EMEA League 2020 winner.
The top 16 teams heading to the PMPL EMEA Championship Season 1 are:
Natus Vincere (EMEA League 2020 Winner)
SLIME 4KT (PMCO Africa)
Team Unique (PMPL CIS)
1218 (PMPL CIS)
KoninaPower (PMPL CIS)
Next Rüya Gaming (PMPL Turkey)
World Of Wonders (PMPL Turkey)
Futbolist (PMPL Turkey)
Panda (PMPL Western Europe)
Destiny (PMPL Western Europe)
GODSENT (PMPL Western Europe)
GUNZ Esports (PMPL Arabia)
Rico Infinity Team (PMPL Arabia)
Sudor Esports (PMPL Arabia)
NASR Esports (PMPL Arabia)
FATE Esports (PMPL Arabia)
You can watch the PMPL EMEA Championship from June 24th to 27th on PUBG MOBILE Esports' YouTube, Facebook and Twitch channels. The PMPL EMEA Championship will start each day at 19:00 GMT+3
The PMPL EMEA Championship marks the epic conclusion of Season 1 of the PMPL Championship with PMPL Southeast Asia Championship (PMPL SEA), PMPL Americas Championship and PMPL South Asia Championship all crowning winners. For 2021 PUBG MOBILE Esports officially welcomed seven new regions to its prestigious PUBG MOBILE Pro League circuit including include North America, Brazil, LATAM, CIS, Turkey, Arabia and Western Europe.
About PUBG MOBILE Pro League (PMPL) 
The PUBG MOBILE Pro League (PMPL) is the regional and national pro-level competition in the PUBG MOBILE Esports program. The PMPL covers four Regional Championships including PMPL Southeast Asia Championship, PMPL Americas Championship, PMPL South Asia Championship and PMPL EMEA Championship. Participants in the PMPL include the best teams from the PUBG MOBILE Club Open (PMCO) and the PUBG MOBILE National Championship (PMNC). The entire PUBG MOBILE Esports program offers a total prize pool of $14,000,000 USD for 2021, the highest in mobile esports history.
32Red Goes Live with Fast Track Platform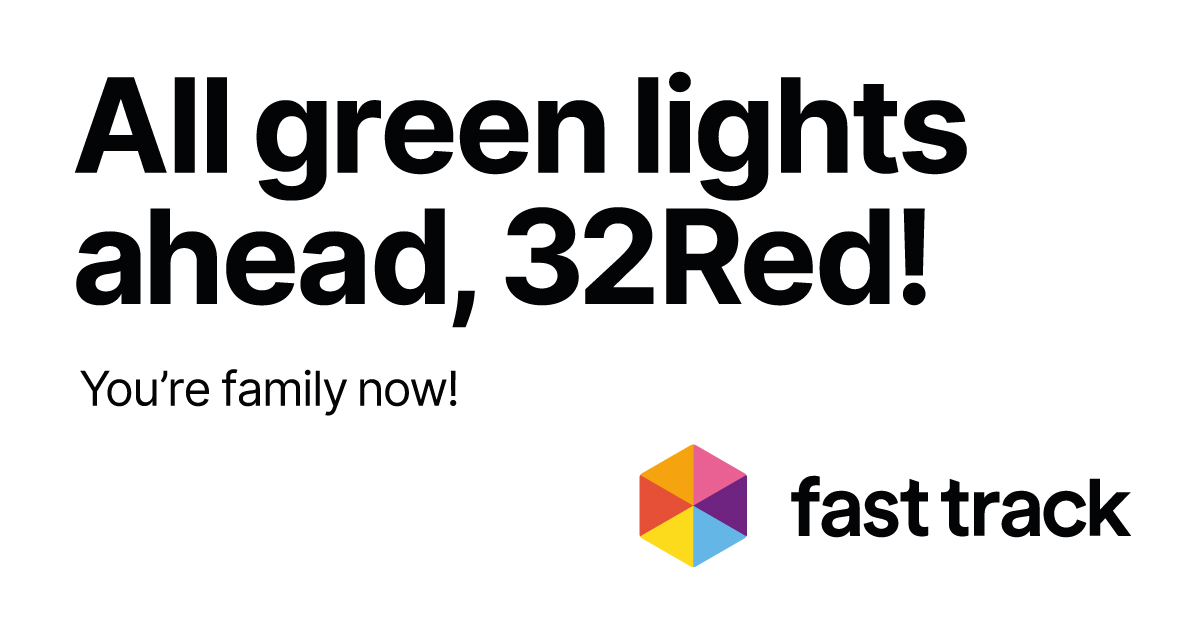 Reading Time:
< 1
minute
32Red, a Kindred Group brand, has gone live with Fast Track's customer relationship management (CRM) platform.
32Red is one of the most recognised online casino brands in the UK. The primary goal of their partnership with Fast Track has been for the team to be able to achieve greater flexibility in their campaigns with less manual labour. Fast Track's platform provides them with the rich real-time data and automation capabilities that are key to achieving this.
"Fast Track's flexibility has allowed us to build the platform we needed to execute on our vision for player engagement. We are looking forward to making use of all the capabilities and customisations we have worked on with the Fast Track team, as well as continuing to collaborate on new ideas and features," Mike Kirwan, Head of UK Customer Marketing at Kindred Group, said.
"We see any new integration as a collaboration between us and our new partner. Working with 32Red has been a great example of how that strong sense of partnership can benefit everyone involved. We have been really impressed by the creative-thinking that has shaped their implementation, and it has been fantastic to work with the 32Red team so far," Jean-Luc Ferriere, CCO of Fast Track, said.