Online Gambling in Illinois Scrutinized in House Committee Debate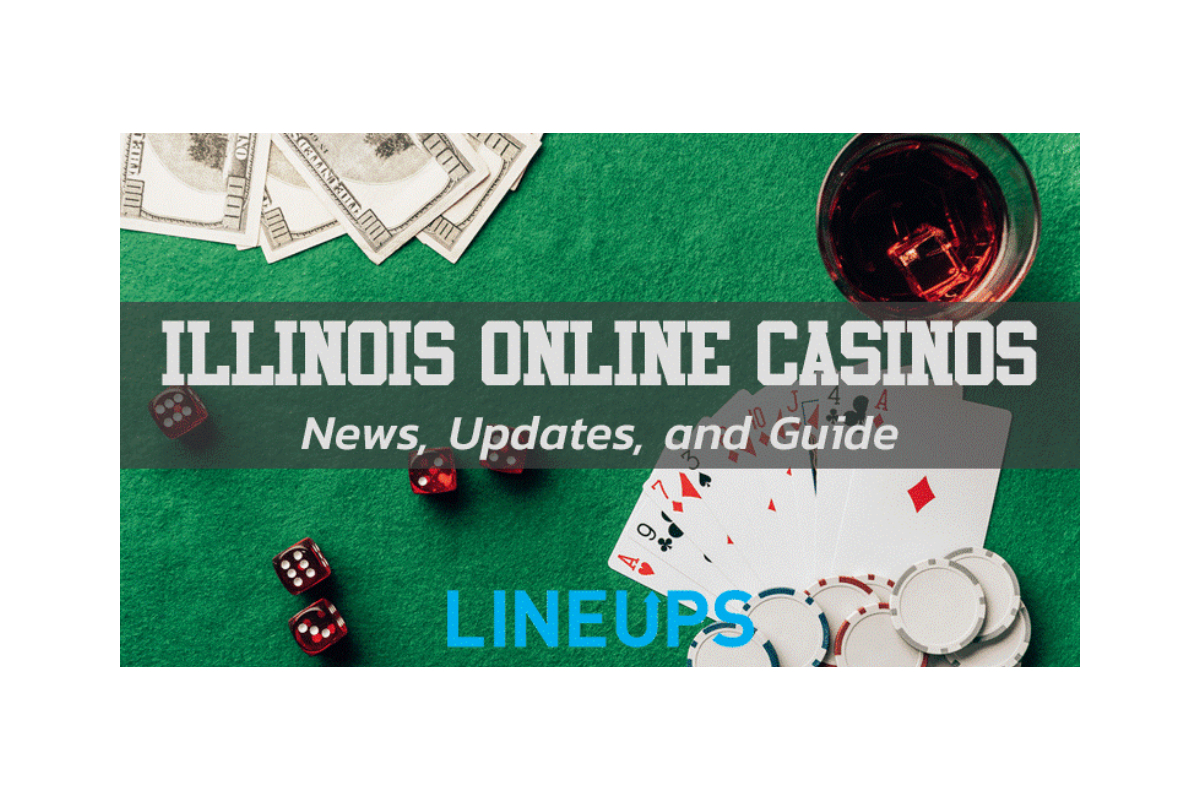 Reading Time:
4
minutes
Illinois legislators have pushed forward with their promise of considering the legalization of online betting. In a recent House Executive Committee meeting, they talked about matters regarding sports betting.
The proposed Internet Gambling Act could change the landscape of sports betting in the state. Some of the proposed issues are getting rid of in-person registration, and betting on collegiate sports. During this meeting, the committee discussed almost a dozen proposals.
 The Future of Illinois Online Gambling
From the eyes of onlookers, the future of online gambling in Illinois is bright. The Illinois General Assembly seems to be favoring the act. If there is any cause of doubt, it probably is regarding the launch date. Even though sports betting was legalized in 2019, the first app wasn't launched until June 18. Illinois is looking to speed up the timeline for iGaming legalization. Some of the best Illinois online gambling sites can be found here.
The law on sports betting demands that gamblers register at local retail casinos within the first six months. This law is contained in the Internet Gambling Act. Betting enthusiasts in Chicago will be forced to travel out of the municipality to register.
The city has been considering proposals to establish its first retail casino. However, it won't be choosing a winner until the beginning of 2022. It isn't clear how long the construction process may last. Luckily, there are a few casinos close to the official city limits.
 In-Person Registration Still Receiving Critical Support
The head of William Hill government relations, Trevor Hayes, proposed the removal of in-person registration requirement. His proposal was backed by John Pappas, a spokesperson of the trade group iDEA Growth.
Both of them believe that in-person registration is unnecessary and a waste of time. According to Hayes, 75 percent of all the bets at William Hill are placed online. In some states, the number goes beyond 90 percent. Penn National Gaming official, Jeff Kaplan also proposed the removal of this registration requirement.
In-person registration isn't good for the market. As an illustration, Gov. JB Pritzker suspended these registrations twice during the peak of the pandemic.  The suspension may have propelled the growth of sports betting in the state. The numbers quickly surpassed Pennsylvania in February. It is pretty clear that in-person registration is not necessary anymore.
Iowa, the state next door, is another great example of in-person registration and why it is bad for the industry. Its handle leaped to $149.5 million in January. It was a 42.7 percent increase from $104.8 million in December. This improvement was only recorded after ending the in-person registration requirement.
 The House Committee Chairman Concerned Over Retail Casino Layoffs
In a long sitting, Committee Chairman Rep. Bob Rita stated that the opinions of stakeholders were welcomed. They would shape the gaming package of Illinois. The chairman specifically raised concerns that the Internet Gaming Act may cause many employees to be laid off.
When pandemic restrictions were enforced, retail casinos were forced to either close or lower their capacity. This caused a massive loss of employment. Speaking on behalf of iDEA Growth, John Pappas acknowledged that the question of layoffs was difficult to speak answer.
The association represents sports betting and online gambling operators. It supports the idea of legalizing online poker and iGaming.
Before the hearing, John Pappas expressed his appreciation for input from industry representatives. These representatives were from 30 companies in the association. They include Sports radar, and Daily Fantasy Sports leaders FanDuel, and DraftKings.
According to Pappas, iGaming may actually increase employment opportunities. Jeff Kaplan agrees that iGaming is unlikely to cause the 'cannibalization' of retail casino revenue. He points to Pennsylvania as an example of this. According to Kaplan, it will actually be beneficial to land-based casinos.
Trevor Hayes of William Hills explains that iGaming may be great for land-based casinos. Since online bettors are generally young, they are likely to visit casinos to supplement their online play.
 Some Representatives Aren't Receptive
A few representatives, including committee chair Rep. Robert Rita, aren't in support of the new legislation. They continue to defend the 2019 legislation requiring in-person registration.
The 2019 law had an 18-month period within which you could sign up in person. The committee chairman insisted on the importance of supporting land-based casinos. However, there is no evidence that online registration may hurt their operations.
  The Possible End of In-State College Sports Betting Ban
Rep. Michael Zalewski is proposing the removal of the ban on in-state college sports. He reports that even though the prohibition may be well-intentioned, it isn't meeting its goal. He uses offshore books and the neighboring states as examples to illustrate his point.
According to Pappas, this ban limits the betting market by up to 15 percent. He supports Zalewski's remark that the ban isn't meeting its purpose. It isn't upholding the integrity of betting or protecting college players.
However, Josh Whitman, University of Illinois Athletic Director, opposes these sentiments. According to him, student-athletes are susceptible to bad influence. They need to be protected. According to him, the ban is good for protecting athletes' mental health. It limits negative messages from fans.
 IGaming Could Help Illinois Generate $1 Billion In Five Years
According to Pappas, the revenue from Illinois operators may hit $250 million in the first year if iGaming is legalized. He anticipates that the state may receive direct and indirect benefits amounting to $1 billion within the first five years.
These sentiments are echoed by Kaplan, who also believes that iGaming will be profitable to the state. He estimates that the revenue may surpass Michigan's. He believes that it will be a good way to make up for the money lost when the pandemic struck.
Brendan Bussmann of Global Market Advisor, has the same testimony. He believes that the demand for iGaming is high, and it is time for the State to meet it.
Even though the bill has received a lot of support, it has received its share of criticism. However, the most appealing part of it, for most proponents, is the removal of the in-person registration requirement.
They believe that bettors shouldn't have to travel when they need to register. Since online operators have plenty of safety measures in place, there is no need to believe that in-person registration will make bettors safer.

Gaming Americas Weekly Roundup – May 16-22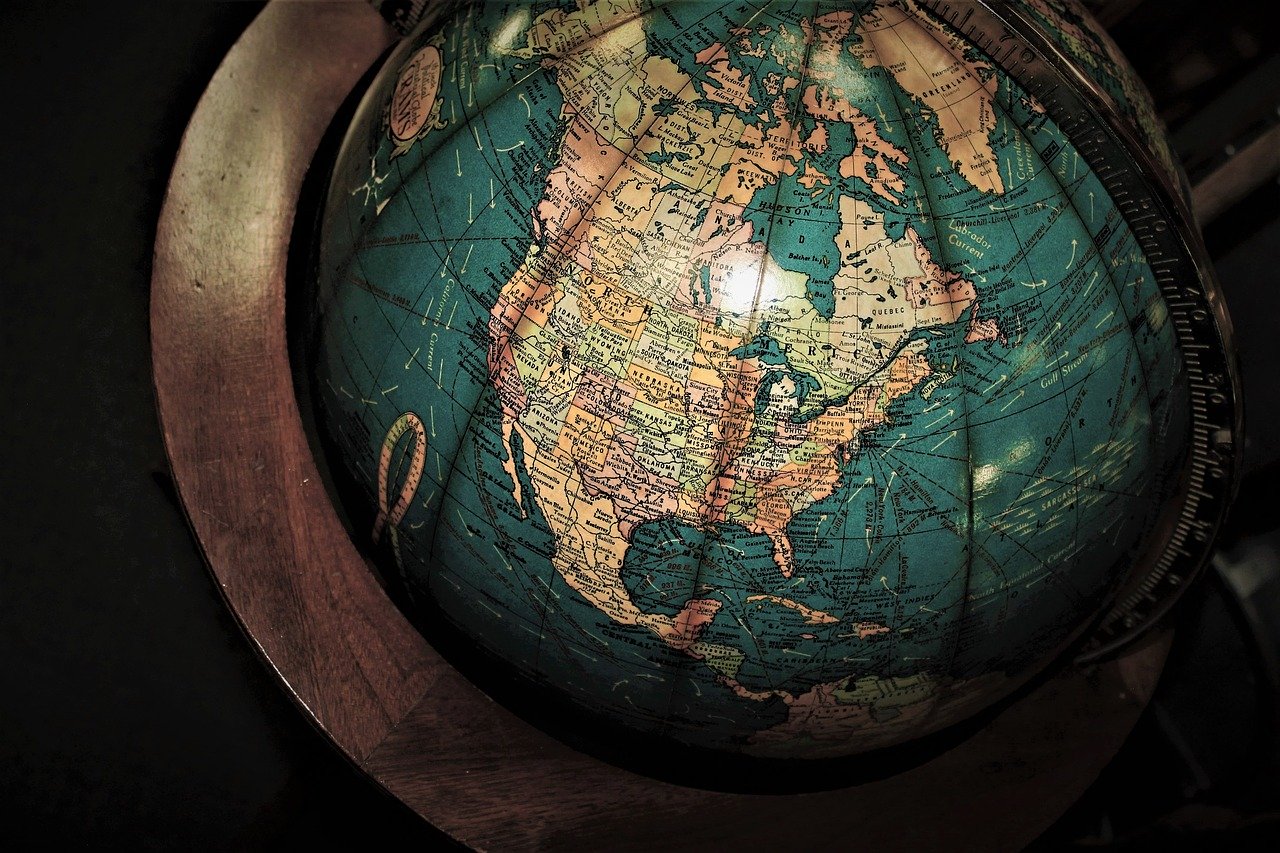 Reading Time:
2
minutes
Welcome to our weekly roundup of American gambling news again! Here, we are going through the weekly highlights of the American gambling industry which include the latest news, new partnerships and new appointments. Read on and get updated.
Latest News
Galaxy Gaming has launched Triton Casino Systems, a brand-new table game progressive operating system. Triton Casino Systems has refined what made its precursor, Bonus Jackpot System, successful and adds a wealth of new features to enhance the casino floor.
Codere Online has released its financial results for the first quarter of 2022. The multinational gaming firm posted revenues of $304.8m which represents a recovery of 83% of total revenues before the pandemic hit.
Hard Rock Digital has announced the expansion of Hard Rock Sportsbook to Virginia, with its mobile app now live and a retail sportsbook scheduled to open in July at the Bristol Casino – Future Home of Hard Rock. The mobile app provides fans ages 21 and over with access to bets across major sporting events, innovative promotions and best-in-class customer support.
MGM Resorts International has announced the closing of its transaction with Blackstone to acquire the operations of The Cosmopolitan of Las Vegas (The Cosmopolitan) for cash consideration of $1.625 billion.
TAPPP and BetMGM announced an expansion of BetMGM's gift card distribution network. The number of stores carrying BetMGM prepaid cards will roughly double from around 6000 to more than 12,000 in the current quarter.
Global Payments Gaming Solutions has announced that Saracen Casino Resort in Pine Bluff, Arkansas, has selected its igaming solutions for its new sports betting app, BetSaracen.
Chewelah Casino in Washington has selected OPTX platform for its marketing products.
DraftKings has launched its online sportsbook and online casino products in the Canadian province of Ontario.
Partnerships
Casino Arizona and its sister property Talking Stick Resort will be the official casino and resort partner for the Arizona Diamondbacks under a new partnership between the D-backs and the Salt River Pima-Maricopa Indian Community, which owns the two locations.
Paysafe has entered into a new partnership with Strive Gaming, an advanced player account management (PAM) platform designed for the multi-state requirements of online operators in the North American market.
Butler National Corporation, through its wholly-owned subsidiary that manages Boot Hill Casino & Resort in Dodge City, Kansas, has entered into an agreement with DraftKings and Bally's Corporation to provide sports wagering in Kansas.
Accertify Inc has announced a partnership with Hard Rock Digital to protect its mobile sports betting platform from fraud. Accertify will protect customers' accounts and personal information, prevent fraudulent activity and manage chargebacks, while minimising friction for users of the Hard Rock Sportsbook mobile app.
New Appointments
AviaGames, creator of the award-winning "Bingo Tour" app and Pocket7Games social competition platform, has appointed Jiangbo Tian as Director of Data Intelligence.
SCCG Management Founder and CEO, Stephen Crystal, has announced that Jenny McLauchlan has joined the Las Vegas office as their Legal Compliance and Regulatory Advisor.
FanDuel Group has announced that it has appointed Asaf Noifeld as Managing Director, Casino. In the newly created role, Noifeld will be responsible for oversight of FanDuel Group's online casino business.
Stephen Richardson, Chief Administrative and Compliance Officer at Scientific Games, has been appointed to the National Technology Security Coalition's (NTSC) Board of Directors.
Tropicana Casino Moves to "Light & Wonder" Gaming Platform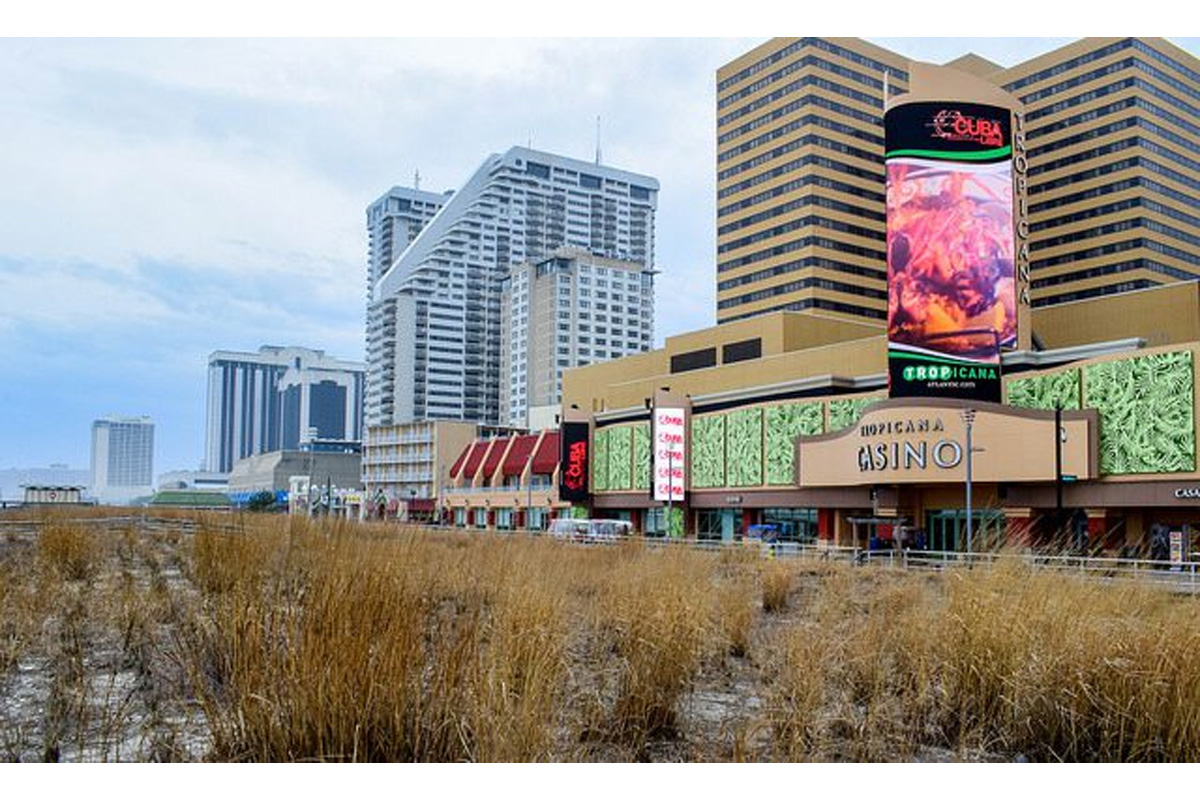 Reading Time:
2
minutes
Tropicana online casino will be officially moved to the Light & Wonder platform – formerly known as Scientific Games.
The casino ended its partnership with UK-based Gamesys Limited – their previous platform provider.
The transition is expected to take place on May 25, 2022. This will bring Light & Wonder's modern look and user interface to Tropicana, potentially boosting its position among online casinos in USA.
How Will Players Be Affected?
The Tropicana app will continue to take bets until the transition takes place.
Players shouldn't be concerned about safety, or data transfers. All processes will be done automatically, and player records will be seamlessly transferred. Everything that's already in your account, will stay there as you remember. This includes funds, documents, and payment methods.
After May 25, players will be able to visit the Caesars Casino app to reset their login details (if needed) and access the full range of Tropicana's gaming library.
The full timeline for the migration goes as follows:
April 4: Removal of Jackpots in preparation for platform switch
April 30: Final day of access to daily and monthly free games
May 2: Promotions are put on hold
May 24: Tropicana Casino app stops function; account data is transferred to Caesars Casino App
How Will Tropicana Be Affected?
Tropicana stands firmly in the middle by way of revenue in New Jersey. In 2022's first two months, they've made a little over 18$ million. Yet, the Ceasars Interactive brands made around $20 million in April alone.
Now that Tropicana will fall under Caesars Interactive, the two apps will be merged. Tropicana will join the ranks of Harrah's and Ceasars' Online, among others.
By merging with the Caesars Casino app, Tropicana casino will have access to a wider audience. What's more, the Caesars Casino app is planned to be rebranded to the Tropicana Casino app.
This move makes sense, considering the value and recognition of the Tropicana brand name.
There are other brands that have struck partnerships with Caesars Entertainment. The date of their market entry isn't known, but these should make an entrance at some point this year:
What is Light & Wonder?
Light & Wonder' Inc. was formerly known as Scientific Games Corporation. This US-based gambling company has been at the forefront of online gambling for decades.
Light & Wonder owns several prominent publishers like WMS, Shuffle Master and SG Digital. Over the years, they've produced thousands of slot machines, table games, and casino management systems.
Besides online casinos, many of this provider's titles are favorites at hundreds of land casinos in Vegas, Atlantic City, and various land-based establishments across the world.
The Light & Wonder platform offers modern gaming solutions. They equip partner casinos with 500+ casino games, and various system integrations for payments, and customer support. They ease the life of casino staff and Tropicana players.
In summary, Tropicana players have every reason to be excited about this platform switch!
Gaming Americas Weekly Roundup – May 9-15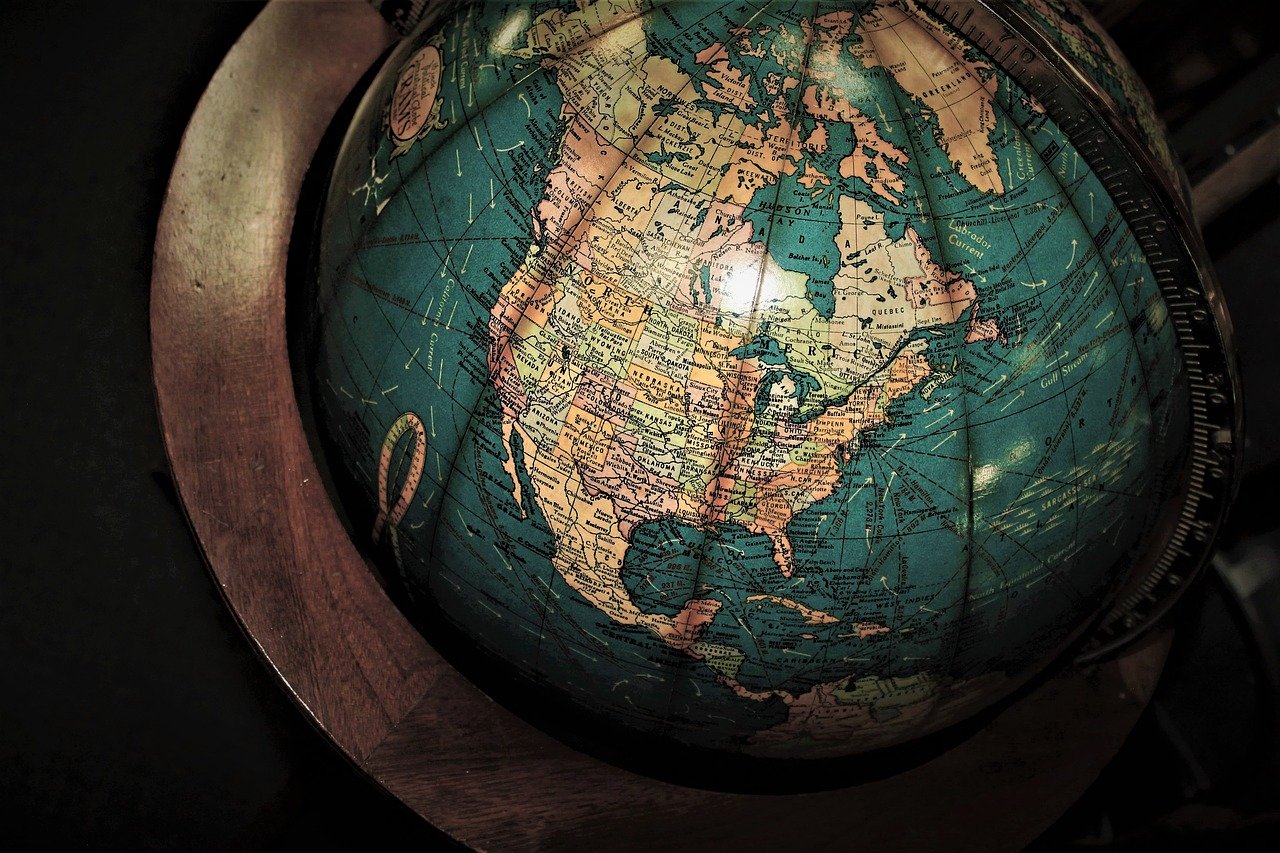 Reading Time:
2
minutes
Welcome to our weekly roundup of American gambling news again! Here, we are going through the weekly highlights of the American gambling industry which include the latest news, new partnerships and new appointments. Read on and get updated.
Latest News
DraftKings has reported revenue of $417m in Q1 2022, an increase of 34% compared to $312m during the same period in 2021. Revenue for the company's B2C segment grew to $404m, an increase of 44% compared to the three months ended 31 March 2021.
The Safety Consultation and Training Section (SCATS) of the State of Nevada's Division of Industrial Relations recognises two Boyd Gaming properties – Main Street Station Casino Brewery Hotel and California Hotel and Casino – for successful entry into the Safety and Health Achievement Recognition Programme (SHARP).
Galaxy Racer has launched a fund in North America to support women in esports. The project, called HER Galaxy, features safe and empowering online platforms for gamers who identify as women.
BetMGM has announced that the first BetMGM Poker Championship is scheduled for June 23-26 at ARIA Resort & Casino in Las Vegas. The tournament, scheduled during the 2022 ARIA Poker Classic, will lead four days of BetMGM poker events.
Saracen Casino Resort has launched its BetSaracen mobile sports betting app and has become the second gaming company in Arkansas to accept mobile wagers. Saracen is also accepting wagers through the BetSaracen website.
Leadstar Media has announced that it is fully licensed and operational in the state of West Virginia. The sports wagering supplier license issued by The West Virginia Lottery allows the company to partner with and promote the legal betting sites in the state.
Partnerships
Ruby Seven Studios has announced a new partnership with Chicago-based online gaming company ODDSworks Inc. This partnership will expand Ruby Seven's vast content library of games to include ODDSworks' most popular games across Ruby Seven's suite of social casino applications.
BetMGM has announced that the company now is the exclusive Sports Betting Partner of the Houston Astros. This marks BetMGM's first relationship in Texas.
Sycuan Casino Resort announced that the organisation has signed a one-year endorsement deal with San Diego Padres Pitcher Joe Musgrove. As a part of this new agreement, Musgrove will be featured in upcoming marketing campaigns, promotions, social media content and make exclusive casino appearances.
New Appointments
Fanatics has announced the appointment of preeminent fintech, e-commerce and marketing executives Lydia Jett and Jonathan Mildenhall to its board of directors.
Infinite Arcade, the blockchain platform built to launch the mobile games industry into the metaverse, has announced the appointment of marketing industry leader Andrew Dubatowka as Core Contributor to their Product Marketing Department.
Digital audio advertising platform AdTonos has appointed Tony Moustakelis, former Director of Business Development at iHeart Media, as Business Development Director (US).
Super Group announced the appointment of Natara Holloway and Jonathan Jossel to its Board of Directors, effective immediately. These appointments increase the number of independent Board members and take the total directors on Super Group's Board to nine.
Parleh Media Group announced that popular Canadian soccer broadcaster James Sharman has joined the company as an investor and new Head of Soccer Content.
Game Play Network Inc (GPN) has announced that it has appointed Ian Smith as the company's Chief Technology Officer (CTO).