Online Gambling Laws in India: The Way Forward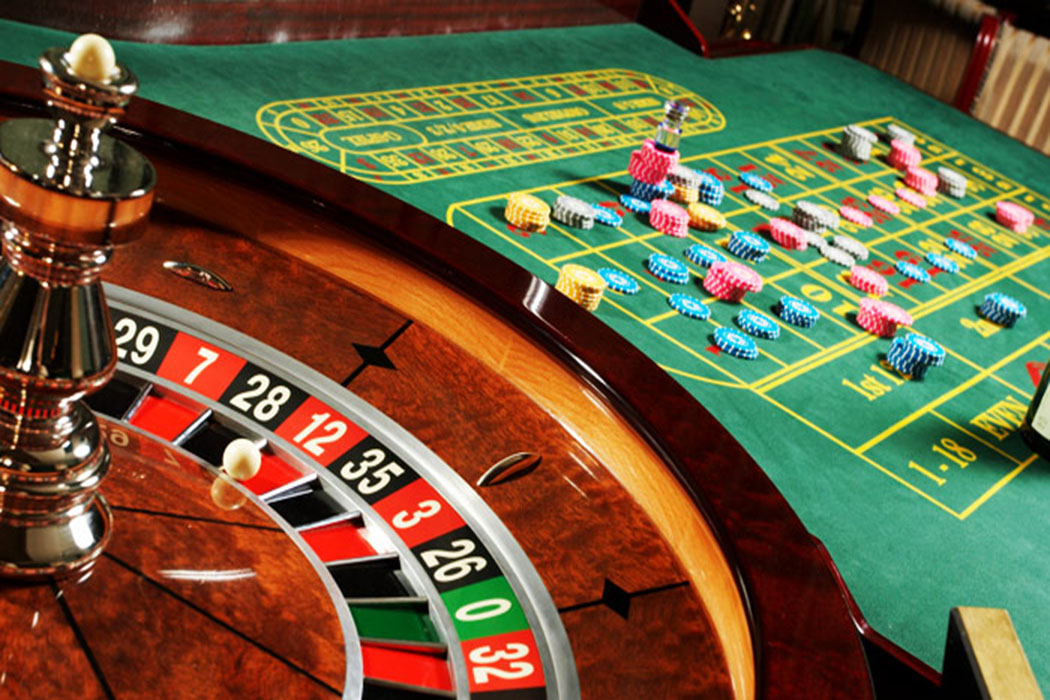 Reading Time:
6
minutes
By now, we all now that the online casino industry has truly made its mark on the world. India is no exception; in fact, although it is one of the smaller markets, people are extremely keen on trying their hand at the best-loved online casino games. In fact, the end of 2020 resulted in revenue of 90 billion Indian rupees. That's not bad at all right?
Nevertheless, there are still some issues at hand when it comes to laws and legislation. As you will see in the upcoming sections, India still complies to ancient gambling laws that are incredibly outdated. What does this mean for the market? How can players still engage in online gambling?
Indian Gambling Laws: An Overview
As stated in the Indian Constitution, all forms of gambling are regulated at state level. Needless to say, this is a huge problem considering the fact that all Indian states have different rules and regulations when it comes to online gambling. It also goes without saying that this has continuously sparked huge debacles amongst casino operators who want to offer their products and services in the country.
All these problems are down to one thing – ancient gambling laws. Given that we are living in an era of cutting-edge technologies, such laws obviously do not make sense anymore in this day and age. In this regard, we can refer to acts such as the Public Gaming Act of 1887.
According to one of the statements, the operation of Indian casinos, the assisting of gambling houses and the visiting of these venues, and financial gambling are all considered to be a crime. If you are caught, you will be fined ₹200 or you can even face up to 3 months in prison.
Additionally, there is another statement that stands out. The Act states that: "Nothing in this Act shall apply to any game of mere skill, as distinguished from a game of chance or a game of chance and skill combined, unless it is carried on in a common gaming-house."
In a nutshell, India divides gambling into two – Games of Skill and Games of Chance.  In this respect, Games of Skill relate to those games that require you to place bets on person's skill. In the case of Games of Chance, you need to place bets on numbers – in simple terms, the winning result.
In reality, such games cannot be completely classed as Games of Skill and Games of chance due to the fact that both of them have elements of skill and chance. For example, although you must factor in the luck aspect with games like poker, you have to have a set of skills to be able to beat the house.
Currently, only 13 card games have been identified as games of skill. Some of these include rummy, poker and horse racing. Needless to say, there's a lot of work to be done here.
What does the Future Hold for Online Gaming?
Bearing all this in mind, we have to wonder what lies ahead for the online gambling world. Since some states still seem to be stuck in the past, this can be a problem. Some states do not even define what online gambling is!
In fact, only states like Telangana, Andhra Pradesh and Nagaland have updated their anti-gambling policies to also state their position regarding online gambling. In particular, Andhra Pradesh is still a stickler for the ancient ways.
Only recently has the Andhra Pradesh Gaming Ordinance been published. The amendments made in this Act echo ones that have been published centuries ago. Simply put, the legalizing of online casino games is not going to happen anytime soon. In fact, the Ordinance has actually imposed more than the existing laws to completely prohibit all casino games including those of skill. Without a doubt, casino operators aren't very happy about this and are set on challenging it in court.
The Information Technology Act of 2000 caused a lot of problems for operators. Given that the main points of this Act are about web-based betting, operators thought that lawmakers would come up with decent terms that would benefit both parties. On the contrary, this act introduced blocking servers that restricted operators from providing their services to players.
On top of that, this Act didn't even lay down the basics of what online gambling is. In fact, no definitions are given at any point.
On a more positive note, the Supreme Court of India has stated that games of skill aren't really linked to gambling and operators who offer these services are allowed to do us under the Indian Constitution.
All things considered; the situation isn't too bad for players. As opposed to operators, they are allowed to sign up to offshore casino platforms as long as they are licensed and regulated by a legit gaming body. If you need some help to find the best casinos in India, just look on casinos-India.in.
By law, you need to choose an offshore casino that is licensed by a gaming body. That said, it is in your best interested to do so to avoid getting scammed by rogue casinos. Trust us when we say, you probably won't even enjoy your experience, let alone get your winnings.
Users who are interested in joining the online casino world must also be at least 18 years of age. You also must take into consideration that some casinos will only accept 21 years old and over, so make sure you read the Terms and Conditions of your chosen casino provider.
Finally, you can also join an offshore casino if it is Rupee-friendly. You can also avail from alternatives that allow conversions.
Why Online Casinos Should be Legalized.
As you can see, Indian gambling laws are extremely complicated and confusing at the best of times. We can only hope that things change in the very near future.
In the long run, India can benefit from legalizing online casinos. We understand that Indian lawmakers want to steer players away from all this, but having strict laws imposed isn't the right way to go about it. The country needs just one legislation that can regulate and license games of skill. Then, the laws can be supported by further regulations created by gaming bodies.
Since Indian players are already signing up to legal offshore platforms, it makes sense to be able to offer the same product in the country. Players will get to play the same games, win bonuses, and enjoy a memorable gaming experience that is safe and 100% legal.
Clearly, there is still a lot of work to be done regarding online gambling. However, states like Maharashtra are making significant progress. In fact, casino operators and lawmakers are having discussions on how they can tackle the legalizing and regulating of online betting. Nothing is set in stone, but it's definitely a start.
Another reason as to why India should legalize online casinos is evident in the statistics. At the time of writing, the country is currently losing out on a staggering $140m annually due to the rise of unregulated gambling. This can easily be solved if both parties come to a fair agreement on how to regulate online casinos.
Currently, the growth behind India's online gambling market is driven by the middle class and the continuous development of the internet and cutting-edge technologies. With a 50% penetration rate, there are 560 million internet users in the country. This is extremely impressive considering it is second to China.
Given that the market is not as small as some people may think, it is obvious that people are interested in the appeal to line businesses. Taking into consideration that people are leading more comfortable lives, not only their lifestyles will change but also their interests. This is where online casinos come in. Seeing that it is something that has not always been there in the past, it's obvious that more and more people want to try their hand at it.
Another reason why online casinos should be legalized is obvious – job creation. It will benefit the country greatly if legit Indian business are permitted to compete in this ever-growing market. Of course, jobs within the iGaming and e-Commerce sectors would result in several start-up companies and will also boost up the Indian economy by a mile. What's more is that more job opportunities can be created if this is executed perfectly, such as game development and online payments.
Finally, a regulated market will offer peace of mind to lawmakers, players who just want to enjoy their favourite games and legit casino operators who just want to do their job. In the long run, a safe and secure environment provides more peace of mind. To make sure that things are being done by the book, this can easily be done by carrying out regular audits of government-approved online casinos.
In this way, one is able to weed out the dodgy casinos that are contributing to the rise of unregulated gambling and ultimately scamming players into thinking they can win big payouts.
There's no question that there is a high demand for gambling. Let's hope the government can come up with better solutions for all parties involved in the near future.
BMM Testlabs Attending G2E Asia Singapore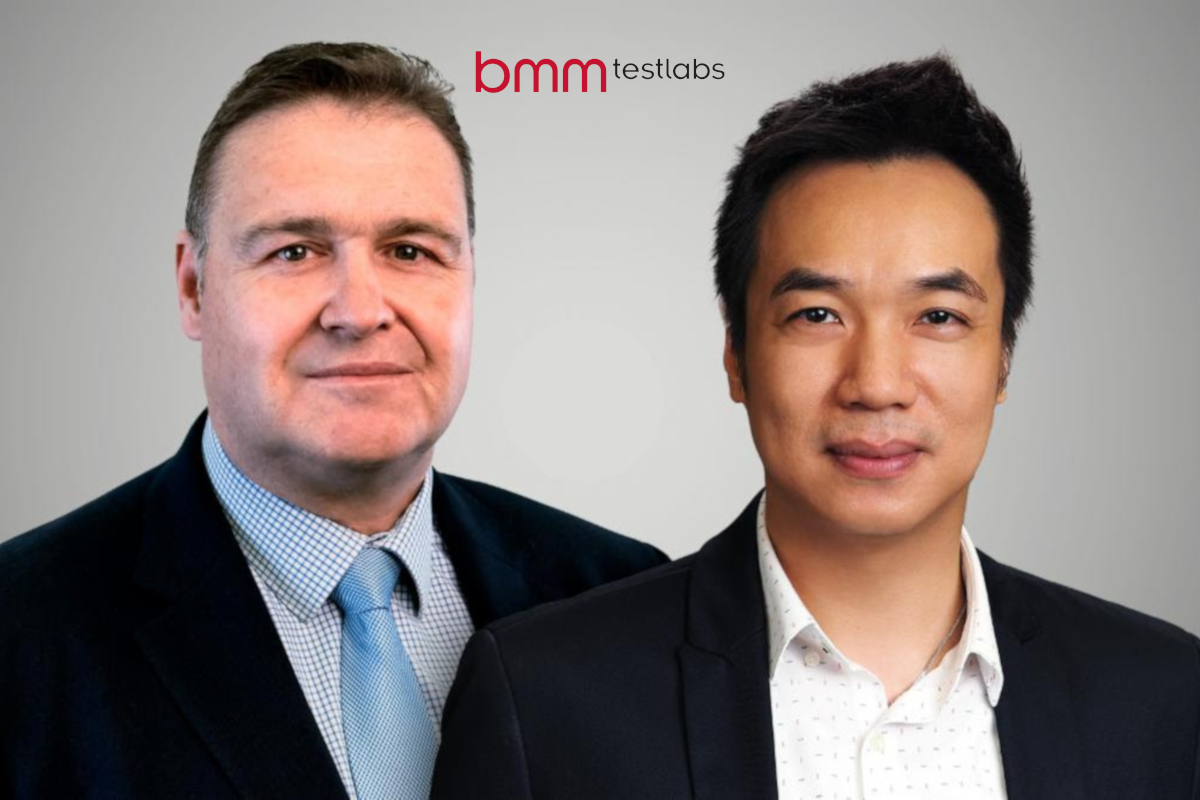 Reading Time:
2
minutes
BMM Testlabs, the world's original gaming test lab and product certification consultancy, is pleased to attend the Global Gaming Expo (G2E) Asia at the Marina Bay Sands in Singapore between May 30 to June 1, 2023. BMM Testlabs' expert team in Singapore is prepared to discuss BMM's many services for the global gaming industry throughout the event.
"BMM Testlabs is pleased to participate in the G2E Asia exhibition this year in Singapore as the industry in Asia rebounds from the challenges of recent years," the APACAF Executive Vice-President and General Manager for BMM Testlabs, Kirk White, said. "G2E Asia is a leading event for the gaming entertainment industry in the region, so the opportunity to attend is important for our team. Throughout the exhibition our team of experts will connect with our clients to support and guide them with their upcoming compliance strategies.
"BMM Testlabs is monitoring the many ongoing changes to technical compliance requirements in various markets globally, so we encourage all G2E Asia attendees to visit our Singapore office and our team attending G2E Asia in Singapore to receive important updates and information."
"BMM Testlabs remains the testing laboratory of choice throughout Asia, providing local support for Asian manufacturers, content providers and operators," the Asia Business Development Vice-President for BM Testlabs, Jeffrey Fong, said. "BMM Testlabs offers an unmatched understanding of the region's technical compliance requirements and our team of experts will be available at G2E Asia Singapore to provide professional help and expertise to all attendees to ensure the compliance of gaming products now and in the future."
BMM Testlabs is committed to delivering the highest quality certification and compliance services for both land-based and iGaming gaming products. BMM Testlabs tests and certifies EGMs, ETGs, CMS and other land-based products. For iGaming, BMM is the premier testing laboratory for certifying IP blocking, sports betting platforms and games and live slot and table solutions specific to the market. BMM Testlabs also provides the best customer experience for on-time certification that is within budget in the region.
To schedule appointments with BMM Testlabs' world-renowned product certification and compliance services teams, please contact Jeffrey Fong (Jeffrey.Fong @ BMM.com) or Vineet Malhotra, Asia Technical Services and Compliance Vice-President for BMM Testlabs, (VMalhotra @ BMM.com).
Meet BetConstruct at G2E Asia in Singapore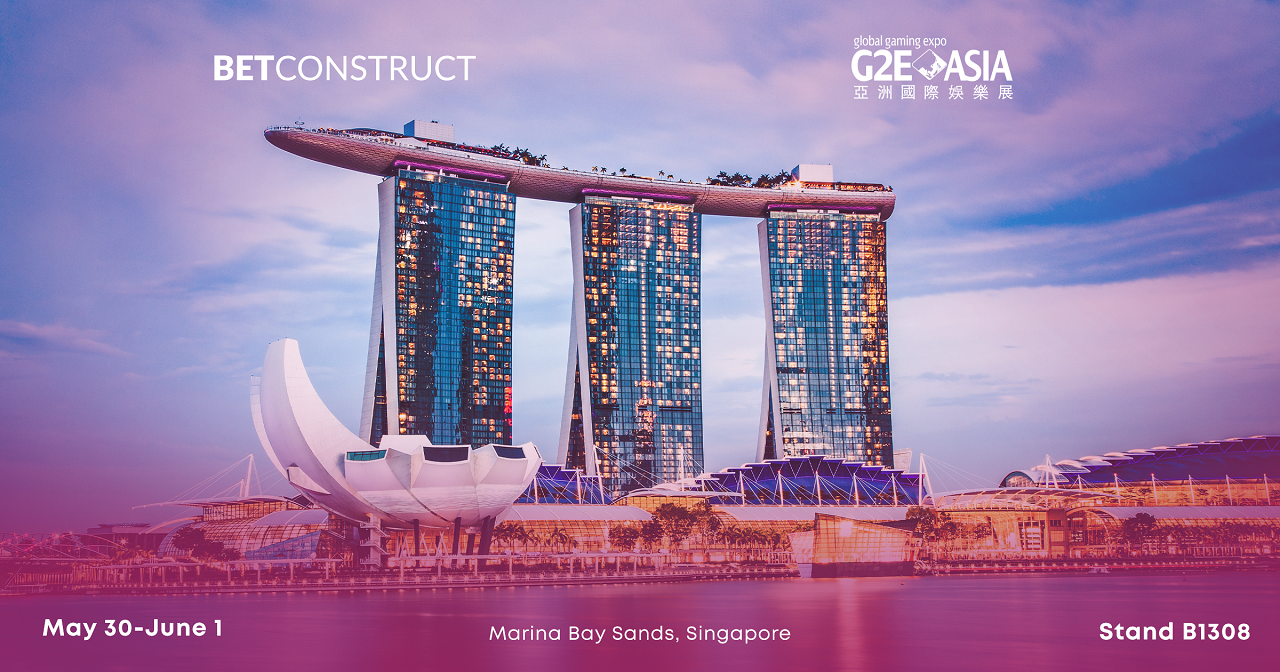 Reading Time:
< 1
minute
BetConstruct is set to turn some heads with its cutting-edge products and solutions at the upcoming G2E Asia being held May 30 – June 1, in Singapore.
G2E Asia is one of the premier events in the iGaming market for major stakeholders and players to explore the latest trends, innovations, and business opportunities in the Asian gaming sector. The event will centre around networking, knowledge sharing, and collaboration opportunities for key executives in the industry.
BetConstruct will use this medium to unveil its latest advancements in gaming technology and bring its extensive portfolio of cutting-edge products and solutions, aimed at revolutionising the gaming experience.
The main highlights of the event include the groundbreaking Fastex ecosystem with innovative ftNFT terminals and Esports-focused Sportsbook solutions. The ftNFT terminal is a state-of-the-art solution allowing visitors to buy and sell NFTs right from the spot. Additionally, with the Esports industry experiencing immense growth, BetConstruct's sports betting solution provides operators dynamic and engaging Esports betting experience with its live streaming capabilities, real-time odds and extensive market coverage.
Visitors can also explore BetConstruct's land-based offerings at its dedicated corner, as well as learn more about FeedConstruct products and how to implement them in their business.
BetConstruct will showcase its vast catalogue of offerings at stand B1307 in Marina Bay Sands from May 30 to June 1. All visitors are welcome to join one of the biggest iGaming events in the area and engage in the pool of possibilities.
MOGO Executes Definitive Agreement with Nils Lahr and OrionsWave to Acquire Social Challenge Engine and Platform Technology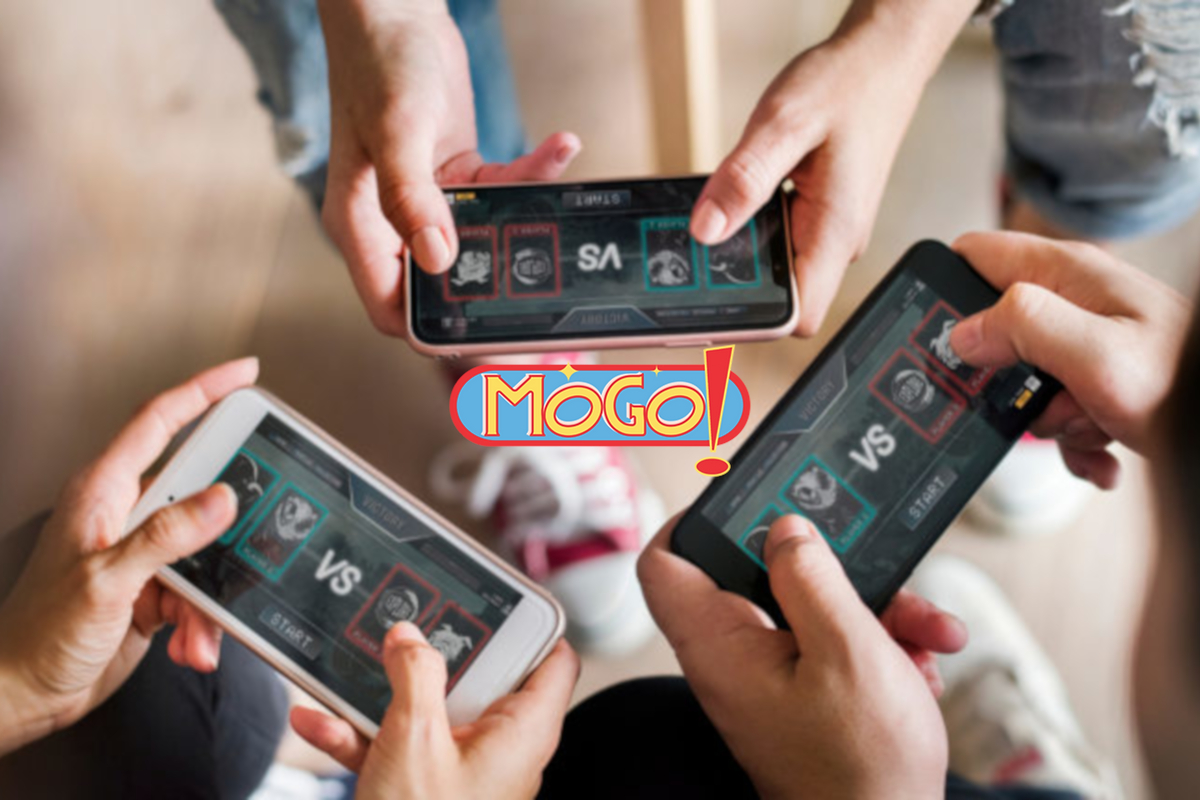 Reading Time:
2
minutes
Mobile Global Esports Incorporated (MOGO) (NASDAQ:MGAM), the mobile eSports and social platform company driving collegiate eSports tournaments, team development and data services in India, today announced that the company has executed the definitive agreement to acquire, implement and relaunch the social challenge technology developed by Nils Lahr and OrionsWave LLC.
"I'm thrilled about the prospect of bringing specific social stories to life," the founder and Chief Executive Officer for OrionsWave LLC, Nils Lahr, said. "Unlike the ad-hoc nature of Instagram or the instant gratification of TikTok, our original app, which was number-one on the app store before these platforms emerged, catered to a unique category that is still unaddressed in the market. Our aim is to add more value to social connections and infuse more fun into viral calls to action. With the advancements in technology and user experience, we're poised to bring a fresh and exciting perspective to the market."
"Moving forward with OrionsWave's social challenge technology provides the robust technological backbone required for building out the capabilities, value and offering of our MOGO social platform," the Chief Executive Officer for Mobile Global Esports Incorporated, Dave Pross, said. "We're looking forward to working closely with Nils and his team to drive gamer engagement through offering users the ability to create challenges with which to motivate player and team unity and competitiveness."
Lahr, an esteemed American entrepreneur and computer scientist, has made significant strides in the digital media and artificial intelligence (AI) industries. As the founder and Chief Executive Officer for OrionsWave, LLC, he has guided early-stage companies to success including Orions Systems Incorporated and Synergy Sports. His tenure as Reality Chief Technology Officer at Microsoft showcased his expertise in AI scalability. Holding over eight key patents in machine learning and AI, his innovative approach led to Microsoft's acquisition of Orions Systems Incorporated in 2020.
Lahr also co-founded Synergy Sports Technology LLC, a global leader in sports analytics, which recently had its IPO. His Emmy-award-winning work in streaming media has significantly influenced the digital transition of major corporations. Terms of the agreement were not disclosed.