Push Technology Shortlisted for Both EGR B2B and EGR North America Awards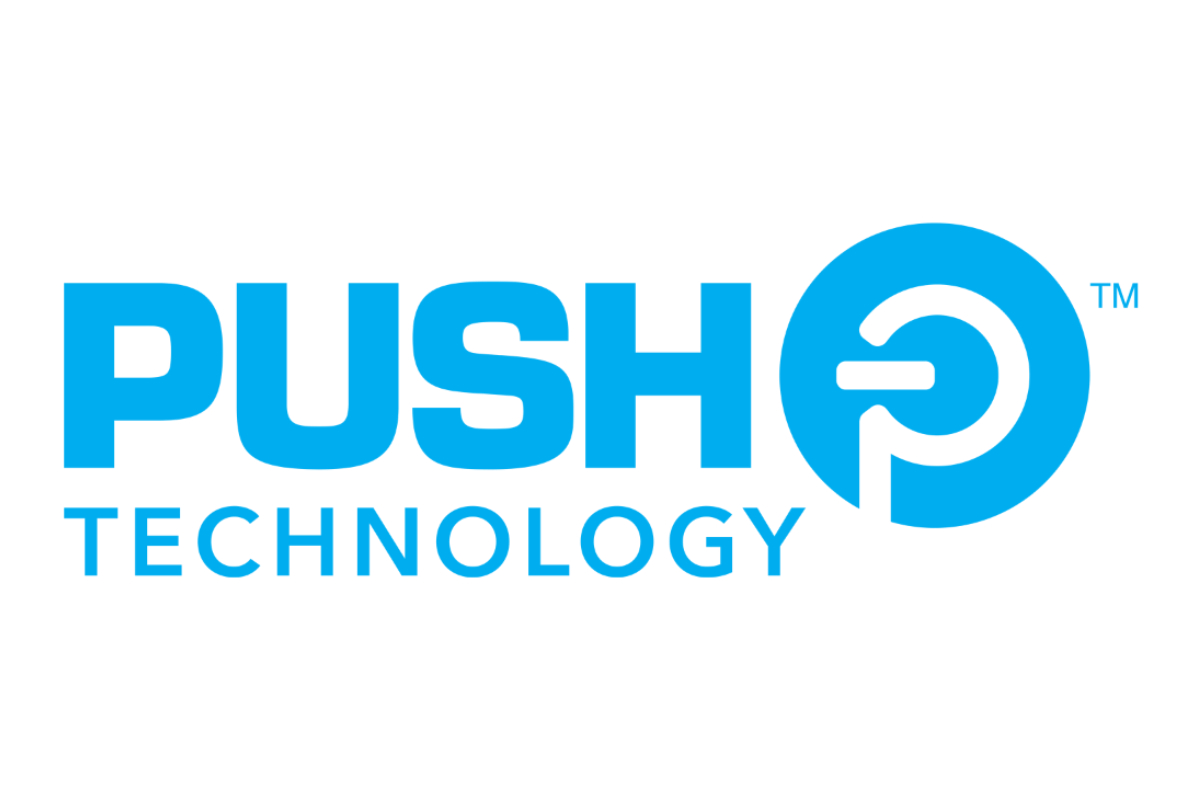 Reading Time:
2
minutes
The Diffusion Intelligent Event-Data Platform Continues to Receive Industry Accolades 
Push Technology, the pioneer and leader in real-time data streaming and messaging solutions, has again received industry approval for its flagship product, the Diffusion Intelligent Event-Data Platform.  For the EGR B2B awards, Diffusion has been shortlisted under the "Live Streaming Supplier" category, and for the EGR North America Awards the platform has been recognized under the "Cloud and IT Services Partner" category. The acknowledgment from EGR – a leading publication focused on current and future technology trends within the egaming industry – is one of many that Push Technology's Diffusion has received in 2021.
Both the EGR B2B Awards and EGR North America Awards reward celebrate the best service providers in the online gaming industry, recognizing the achievements of suppliers from across all the major egaming disciplines including: betting and gaming software, networks, mobile, payments, recruitment, IT, and infrastructure. The judges' main criteria when shortlisting companies include commercial success, stability, flexibility, understanding of customer needs, and innovation.
In what has been an award-winning year, Push Technology's Diffusion has received accolades across many diverse sectors. In Financial Services, Diffusion was given the award for "Best Cloud-Based Market Data Delivery Solution" by TradingTech Insights. Additionally, from the wider IT and technical and community, Diffusion won "Best Innovation in Data Technologies" at the 2021 DEVIES Awards Europe, has been shortlisted for a DBTA Readers' Choice Award, and was a finalist at the 2020-21 Cloud Computing Awards for "Most Innovative Use of Data in The Cloud".
Sean Bowen, CEO of Push Technology, said: "Being shortlisted for the two EGR awards is a testament to the focus and hard work required for the industry-leading innovation to continually evolve our platform to meet the event data consumption, enrichment and delivery needs of our markets. We have an unequivocal commitment to providing our customers with an event-data platform that will enable them to resolve real-time development challenges as they fullfill their digital transformation strategies, expand their businesses, and remain ahead of their competition."
The Diffusion Intelligent Event-Data Platform is used to build innovative new applications as well as extend legacy systems. Diffusion consumes, enriches, and delivers data efficiently and in real time with secure, dynamic access control, easy to use secure APIs and flexible deployment models to meet each organization's specific business requirements – in-the-cloud, on-premise and in hybrid environments.
About Push Technology
Push Technology pioneered and leads the market in real-time, event-data streaming and messaging solutions that power mission-critical business applications worldwide. Push's Diffusion®, an Intelligent Event-Data Platform, consumes raw event data in any size, format, or velocity, enriches event data in-flight, and delivers event data reliably and at massive scale with secure, fine-grained, role-based access control.  Diffusion is purpose-built to simplify and accelerate event-driven, real-time application development, reduce operational costs, and speed time-to-market.
Leading brands, across industries including financial services, transportation, energy, retail, healthcare, eGaming, and Internet of Things companies, use the Diffusion Intelligent Event-Data Platform to drive customer engagement, fuel revenue growth, and streamline business operations. Diffusion is available on-premise, in-the-cloud, or in hybrid configurations, to fit the specific business, regulatory, and infrastructure requirements of the event-driven applications operating in today's everything connected world. Learn more at www.pushtechnology.com.

EveryMatrix opens games studio in Miami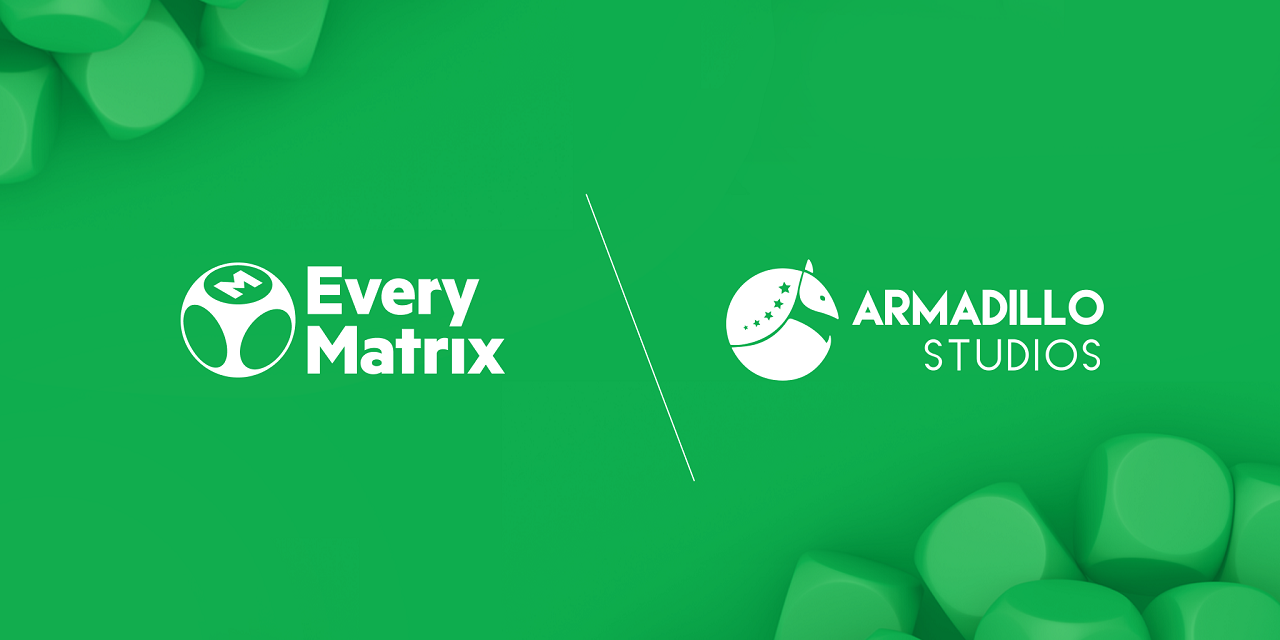 Reading Time:
2
minutes
EveryMatrix is pleased to announce its first iGaming development investment in the United States. Armadillo Studios will be part of EveryMatrix Group and based at the company's headquarters in Miami, Florida.
Armadillo Studios is set to develop online casino games based on the U.S. market-specific game logic and player preferences. Managed by Razvan Haiduc as Chief Executive Officer and David Stoveld as Chief Operations Officer, Armadillo Studios is currently starting an extensive recruitment process for key roles in product development and design.
Razvan Haiduc joined EveryMatrix's payments division in 2019 after a 5-year stint in iSoftBet and has since occupied several management roles across EveryMatrix.
David Stoveld is a well-known casino games producer with an impressive track record in established companies such as Scientific Games, NetEnt, Yggdrasil and Kalamba Games.
Ebbe Groes, Group CEO of EveryMatrix, says: "We're more than happy to contribute to U.S. gaming culture with a wide portfolio of casino games which will be managed entirely by our team in Miami. Having Razvan and Dave in the studio's management team brings us confidence that we can be a leading casino supplier in the U.S. market by 2023."
Erik Nyman, President Americas at EveryMatrix, says: "I have seen the need for American focused games for years, and I am happy that EveryMatrix responds to the market's call. I am very excited that David Stoveld, who I worked with in the past will be the creative lead and Razvan managing these efforts. It is a great pleasure having them here in our U.S. Headquarters close to our customers."
Razvan Haiduc, CEO of Armadillo Studios, adds: "The U.S. market holds a lot of promises, and I am sure that investing in this direction is the right move for us. Armadillo's games will bring loads of excitement and entertainment to casino aficionados across states. Dave and I will be building the American Dream together along with Erik and the rest of the team at our U.S. headquarters in Miami later this summer."
After launching Spearhead Studios and RGS Matrix in 2020 and investing in Lady Luck Games earlier this year, a company set to list on NASDAQ First North Growth Market on June 23, 2021, Armadillo Studios is EveryMatrix's third significant investment in games development.
Gold Coin Studios Signs Deal with Microgaming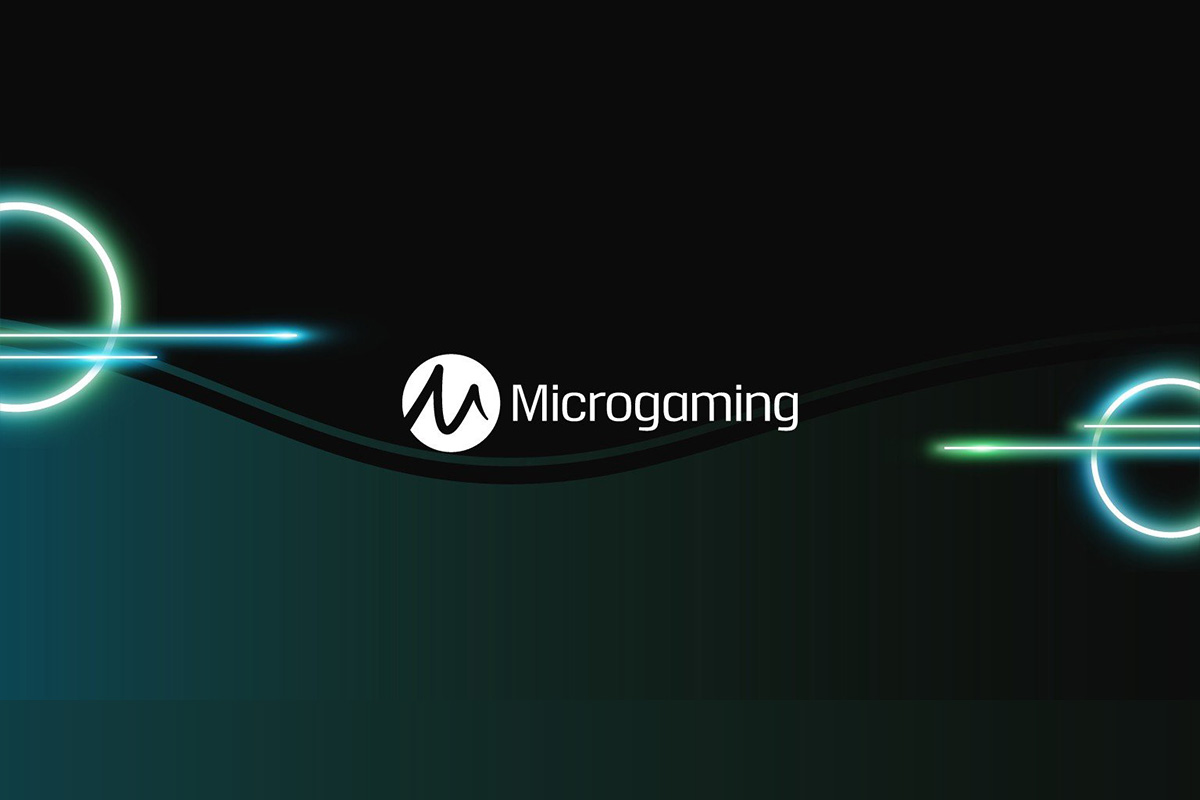 Reading Time:
< 1
minute
Microgaming, the world's premier gaming software provider based in Isle of Man, has signed an exclusive distribution agreement Gold Coin Studios, a US-based online casino developer.
Gold Coin Studios has games listed in the Microgaming platform, such as Arthur's Gold™, Aquatic Treasures™, Animals of Africa™ and Bushi Sushi™.
As part of the new agreement, the US developer launched an exciting new adventure Silver Seas™ on the platform. Another release, Treasure Tracks™, is expected to arrive in July this year.
"All of us here at Gold Coin Studios are thrilled to work with Microgaming and have had a brilliant experience so far. Our extensive land-based gaming experience has given us a great base to work from and we can't wait for you to see what we've got coming up!"  John Duffy, CEO at Gold Coin Studios, said.
"Gold Coin Studios have already given us some great games over the past year since they joined Microgaming. I'm looking forward to seeing them continue to cement their place in our roster of exclusive studios." – Andrew Booth, Director of Games at Microgaming, added.
Casinos in Pennsylvania Can Now Return to Full Capacity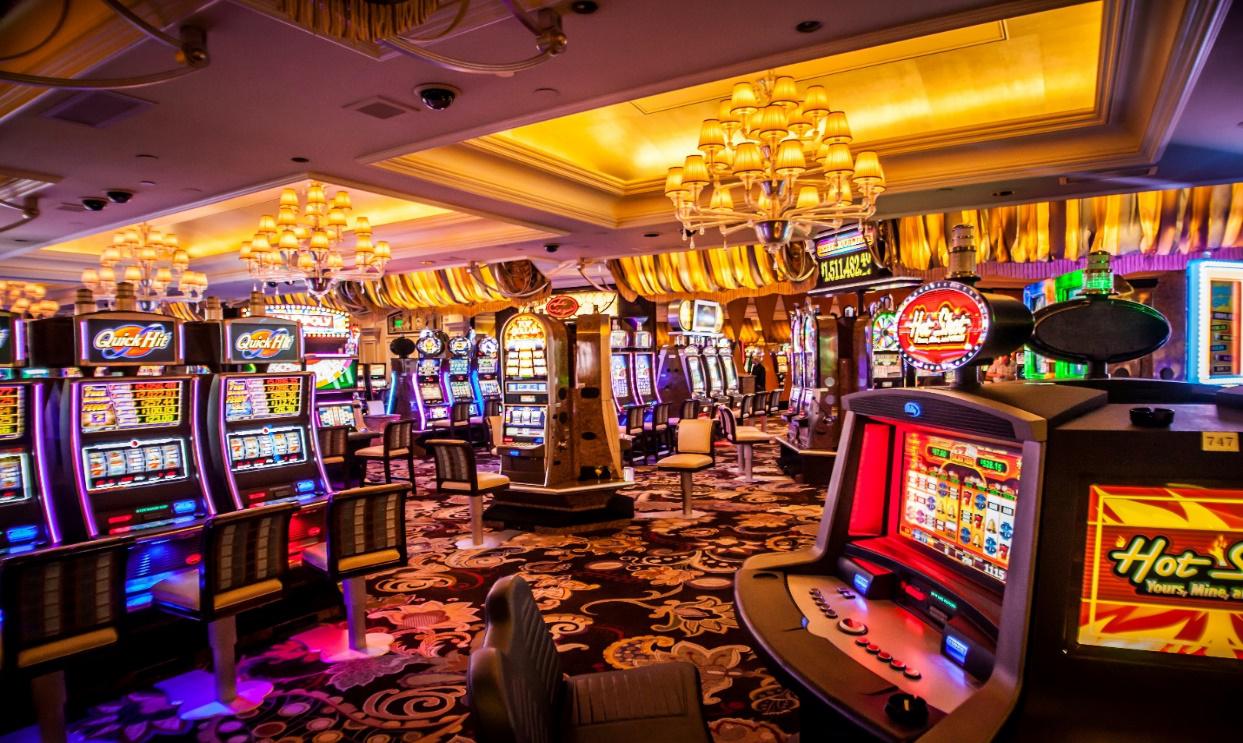 Reading Time:
4
minutes
Memorial Day 2021 might be a big day for casinos in Pennsylvania. Operators within this jurisdiction were beset by the state's orders issued on Memorial Day 2020.
The casinos were forced to shut down operations in a bid to contain the spread of the notorious coronavirus. However, according to statements made by Governor Wolf, the PA state government will be lifting all Covid-19 related restrictions apart from mask-wearing.
Governor Tom Wolf recently made a statement that PA casinos can resume 100% operations on Memorial Day. With the ban on restaurants and bars being lifted, the industry expects to witness a significant turnabout.
Review the map of Pennsylvania casinos found here. Then you could decide whether to promote the companies now that they're back in business.
Philly Set to Review State Plan
After the Governor's statement concerning the lift of Covid-19 bans in the state, Philadelphia Health Commissioner Thomas Farley didn't confirm whether the City of Philadelphia would follow suit. But, according to him, the Commission will have to review the state plan before giving a green light.
These statements from Farley triggered a violent reaction from the City's council members. The furious council members argued that they are counting on the Farley's reopening the City because Live Casino Philadelphia and Rivers Casino Philadelphia are within the City's boundaries. As such, they are bound by the Commission's rules.
There Lacks Absolute Certainty
You will realize that the operative word in these statements is "can." Following last year's closure of casinos in Pennsylvania for a hundred days, the PA Gaming Board released Covid-19 protocols for reopening.
However, with Wolf allowing these casinos to resume 100% operation, it remains unclear what the operators will do in light of added safety and health measures the gaming board put in place.
With many residents getting vaccinated and brick-and-mortar casinos resuming operation at 100% capacity, they have already begun hiring personnel. Valley Forge Casino was the first to hold a job fair. Other casinos in Pennsylvania have followed suit, with most posting job advertisements on social media.
Pennsylvania Casino Revenue Plunged in 2020
In response to the Covid-19 pandemic, PA casinos witnessed a total of 1,500 closure days, about a third of the number of days they would have run normally cumulatively. With revenue from land-based casinos plummeting by about half, casino revenues in PA were bound to drop.
The State Gaming Control Board reported that fantasy sports operators and all the land-based casinos in the state generated a total of $2.65 billion last year, a significant (22%) drop from 2019's year's $3 billion collected from 12 casinos.
Land-Based Casinos Rebuild
At this point, it is worth noting that Pennsylvania is the second-largest gaming and gambling industry in the U.S after Nevada. The margin between these two states has grown wider since casinos in Nevada were legally allowed to offer full-scale iGaming services during the pandemic.
With the closure of brick-and-mortar wagering houses, gamblers turned to online casinos. These virtual casinos collected a gross iGaming revenue of slightly above half a billion dollars in 2020. However, since interactive iGaming platforms went live in mid-2019, there was no year-to-year comparison.
Wolf's closure of brick-and-mortar casinos began in March last year, and gradual reopening commenced in June. By that time, the gaming revenue had dropped significantly. Table games and slots from developers like Relax Gaming generated a revenue of $1.86 billion last year. That was a 43% drop ($1.4 billion) from $3.26 billion gross gaming revenue recorded in 2019.
In light of the current developments, PA land-based casinos are getting ready to get back into business at full capacity. Pennsylvania National Gaming, the oldest operator in PA, will be launching two more venues, one in Morgantown and the other in York, later this year. According to the casino's Q1 2021 report, it is currently experiencing high demand across the nationwide portfolio.
PA Residents Expected to Keep their Masks On
Wolf made it clear that lifting the bans did not mean that residents can return to the streets without wearing masks. Despite being vaccinated already, residents are expected to wear their mask when walking into land-based casinos.
The Governor says that he will lift the mandatory mask wearing order after 70% of the adults in the state has been vaccinated. According to the state Department of Health, about 50.1% of the adults had received at least one dose of the Covid-19 jab by May 6. In addition, 32.2% of the adults are fully vaccinated by taking a single dose of Johnson & Johnson or two Pfizer or Moderna vaccines doses.
The state department of health continues to make progress in the fight against Covid-19. With the evolving CDC guidance and more residents getting vaccinated, the state is committed to seeing its reopening efforts come to fruition.
However, the health agency is still calling upon Pennsylvanians to take all the necessary steps required to eradicate Covid-19, which means masking, social distancing, sanitizing, frequent hand washing and receiving vaccines.
Some Casinos are Enduring Better than Others
While not a single PA casino has managed to match pre-Covid revenue performance, the experience is different for each operator. In March, for instance, the statewide plunge in table and slots revenue from 2019 for casinos that had been in operation for at least two years was 21.5%, but Meadows went down 35.8%, Wind Creek 32,8%, and Mohegan Sun 13.9%.
McCraken and Frabbiele, two casinos on the opposite sides of Pennsylvania, both reported that part of their problems had to do with being in close proximity with other states that had adopted less restrictive measures. Meadows is also facing new competition from Live! Pittsburgh, a young but promising casino.
With the state allowing PA casinos to drop the 6-foot social distancing order and the resumption of full operation on May 31, operators within the state are filled with hope. According to state statistics, about 5,000 slot machines were not in operation as of March 2021 compared with March 2019.
The number of table game players had also been reduced from six to three. Casino executives suggest that cautious players be allowed to sit at a reserved table with three seats while others play on 6-player tables.
To surmise, PA casino operators need to be fully aware that the post-Covid world remains undefined.