OKTO Enters into Partnership with SelfPay in Romania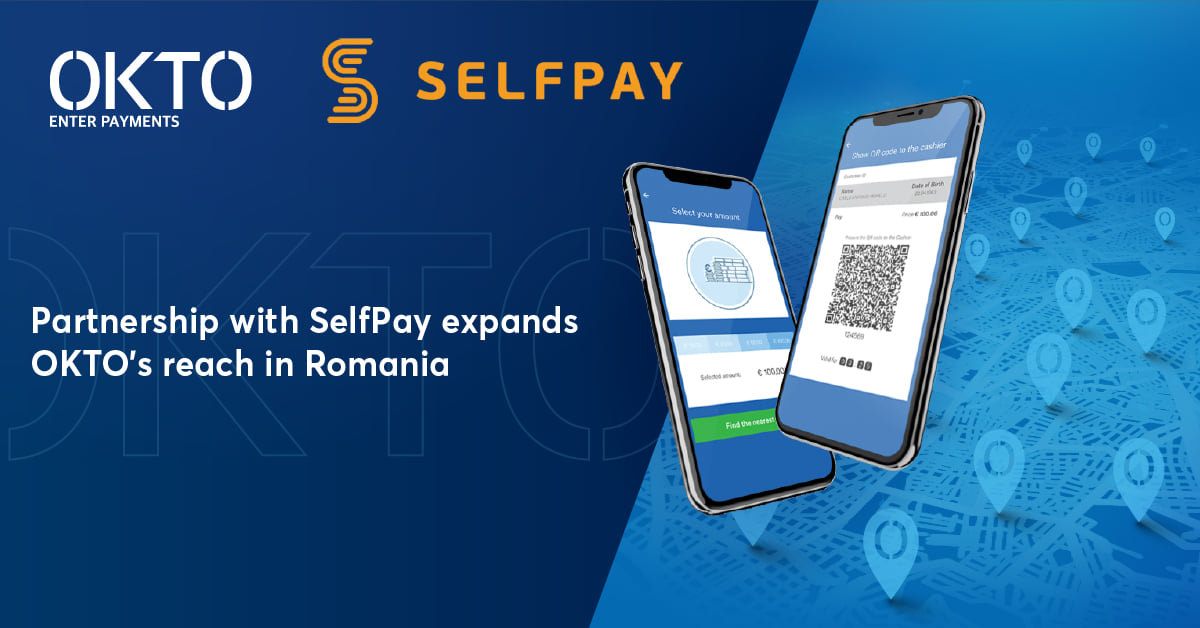 Reading Time:
2
minutes
OKTO, a Greece-based fintech solutions provider, has signed a partnership deal with SelfPay, a leading operator of a network of payment stations in Romania, to expand the company's OKTO.CASH footprint in the country.
OKTO.CASH is a hybrid mobile-first payment solution, which allows the users to pay and receive money using the mobile app platform through local point of sale stores. It is one of the merchants in many online gaming platforms.  The new partnership will offer the registered gaming players in Romania a hassle-free option to top up and redeem their gaming accounts.
OKTO.CASH service will now be available on about 6,000 payment stations of the SelfPay network across  Romania. Liviu Popovici, Romania Country Representative at OKTO, commented: "People expect to be gratified instantly in today's digital and mobile-first world, and this is exactly what we do with OKTO.CASH. We allow users to top-up their online accounts safely, securely and in real-time by paying to a partnering POS network. And as this partnering POS network is continuously expanding in key locations across the region, then will instantly spawn success.
We are proud to bring to the market our new seamless payment product and our partnership with SelfPay will enable us to provide the online operators with an agile, flexible and ready to go solution"
Dragos Dila, Director of Business Development at SelfPay added: "In the current pandemic times when most licensed gaming organisers are facing difficulties caused mainly by the restrictions enforced by the Romanian authorities, the partnership between SelfPay and OKTO, comes with a solution. Through our nation-wide network of almost 6.000 SelfPay payment stations, players all around the country can safely top up their online accounts with cash."
OKTO.CASH offers users with a fast method to send money online, as it does not require signing up to a third party service. Users just need to select OKTO.CASH in the merchant's app or site and pick nearest convenient SelfPay location to send money to their account securely in real-time.
The new fintech solution has been launched under the Betano brand and is currently branded as Betano.Cash.

BETER partners with Betlive to significantly expand Georgia presence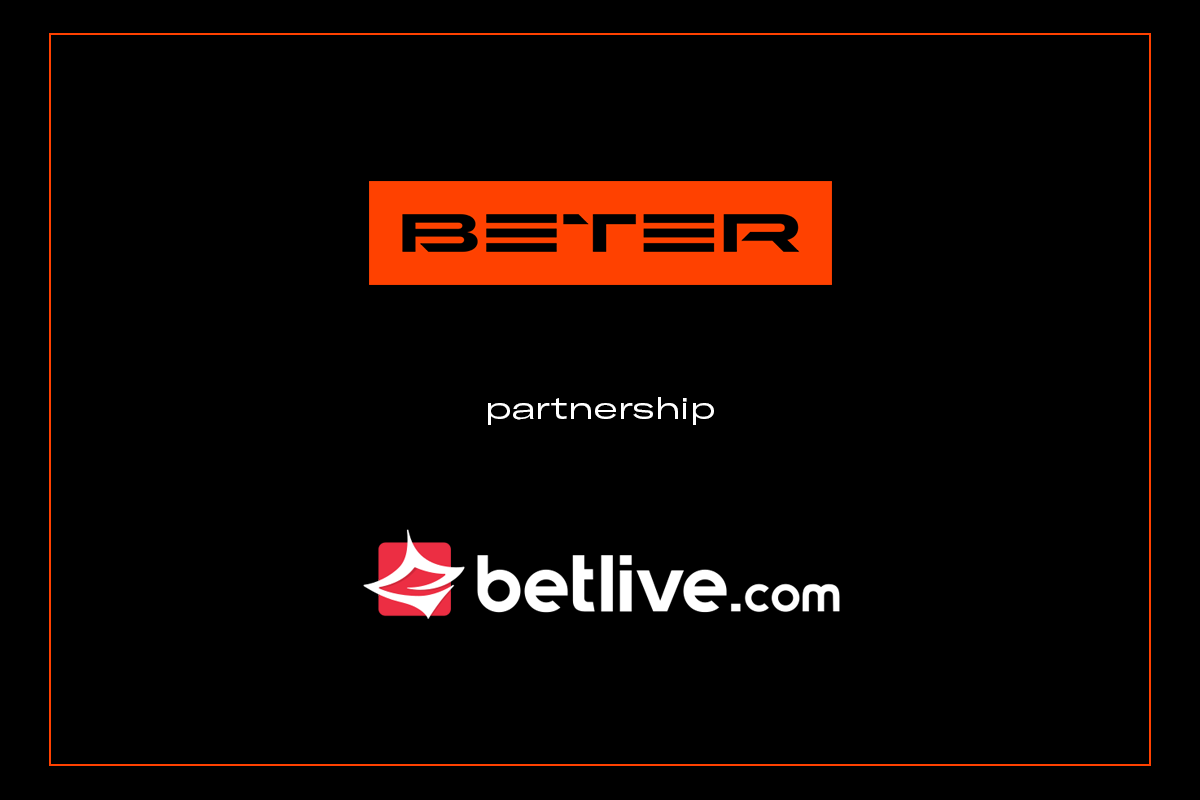 Reading Time:
2
minutes
BETER, the industry's leading provider of next-gen betting and gaming solutions, has announced its partnership with Betlive, further strengthening its presence in the Georgian market.
BETER will provide Betlive with their industry-leading fast sports and esports content for next-generation players. This includes efootball, ebasketball, CS:GO, table tennis – all equipped with live streams, data, and odds.
Already proven as hugely popular with the next generation of players, BETER's fast sports content delivers instant action with betting events lasting only a matter of minutes – ensuring constant engagement and higher turnover for operators.
As part of the deal, BETER's engaging real-time content will be available to players 24/7, ensuring that Betlive will be able to engage their players with a constant stream of fresh betting events.
Betlive is also set to benefit greatly from the ability to easily manage and integrate BETER's content via BETER's Client Console, making it effortless for the operator to adjust all displayed content.
Commenting on the deal, Gal Ehrlich, CEO of BETER, said: "We are very pleased to have delivered a solution that truly meets Betlive's specific requirements. We vitally understand and satisfy our clients' needs so that they, in turn, can deliver a trustworthy solution to their clients.
"Collaborating with Betlive is another essential step towards increasing our presence in the Georgian market. We're confident that this alliance will prove to be beneficial for both parties and we look forward to working together." 
Betlive's Sports Product Senior Manager, Tstone Mdivani: "We are extremely excited to be working with BETER to bring first-class esports and sports content to bettors in Georgia.
"We are convinced that BETER will provide our customers with a premium betting experience whilst helping us to increase our revenue thanks to a significant number of new betting opportunities that are available 24/7."
Already renowned as a leading supplier of data and content, BETER is used by the likes of Sportradar, Bet365, William Hill and Fortuna Entertainment Group. The company recently overhauled its multiple verticals spanning fast sports, esports, gaming and live casino.
Red Tiger signs exclusive deal with Superbet Romania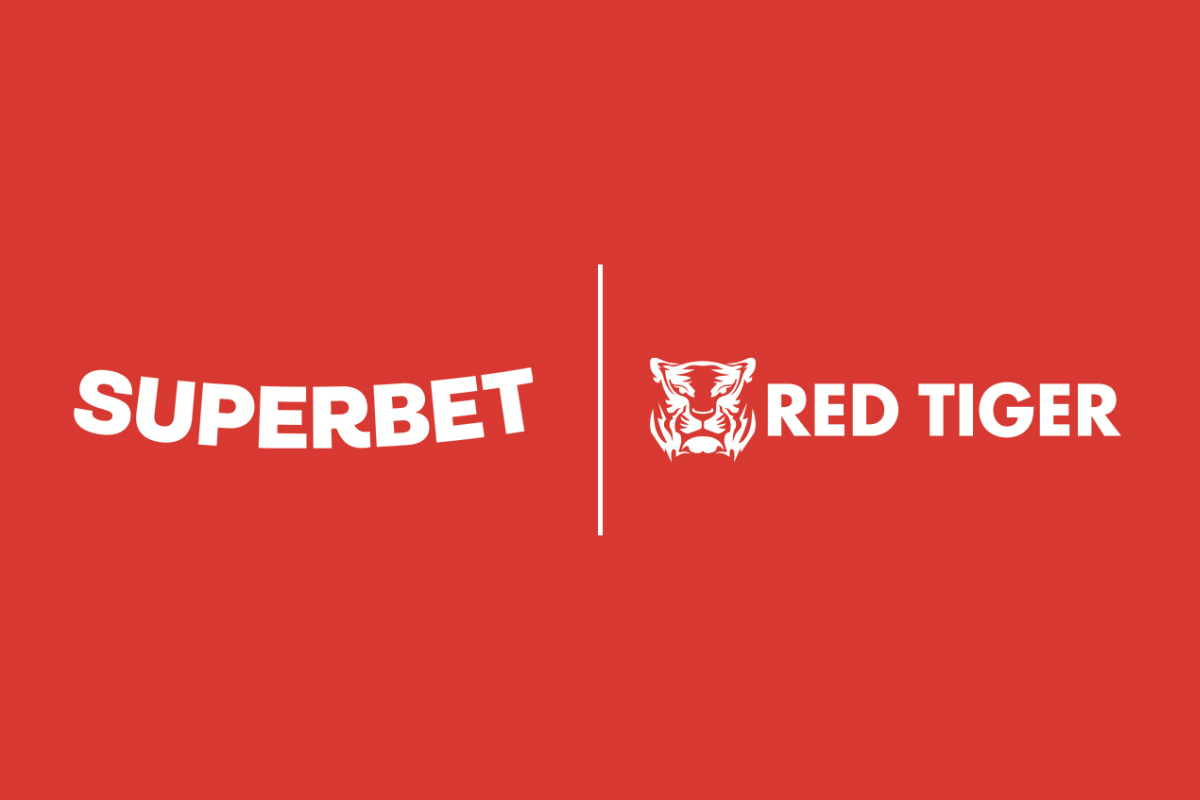 Reading Time:
< 1
minute
Leading Romanian operator Superbet is to go live with the full catalogue of slots and jackpot solutions from casino game and software developer Red Tiger.
As a result of the agreement, Superbet's online players will soon be able to enjoy such player favourites as Dynamite Riches Megaways™, Gonzo's Quest Megaways™, Primate King and Mystery Reels. Superbet will also have access to Red Tiger's hourly jackpots, which are popular with operators as commercially successful player acquisition and retention tools. As part of the deal, Superbet will have exclusive market access to Red Tiger products in Romania for an initial two-month period.
Superbet is the largest omni-channel sports betting and gaming operator in Romania. It has offices in the UK, Poland, Austria, Croatia, Serbia, Cyprus and Malta and a team of more than 4,000 people. In 2019 the company received a €175m strategic investment from Blackstone Group to help grow its market-leading position in Romania and pursue expansion opportunities in Central Eastern Europe and globally.
James Jones, Head of Business Development at Evolution, said: "We are delighted to have entered into this new partnership with Superbet. We very much look forward to serving Superbet and entertaining their customers with highly entertaining slots content and providing our industry leading jackpot mechanics too."
Joe Legge, Director of Gaming at Superbet, said: "Superbet continues to invest in world-class online and multi-channel operations that deliver excitement and choice to our players. To our high-quality shops we added a state-of-the-art online sports betting platform. With Online Casino we are now adding the exceptional Red Tiger slots portfolio to further enrich and differentiate the user experience."
Parimatch Tech Expands Its Entertainment Portfolio and Secures the M&A Deals with PokerMatch and mr.fish Holding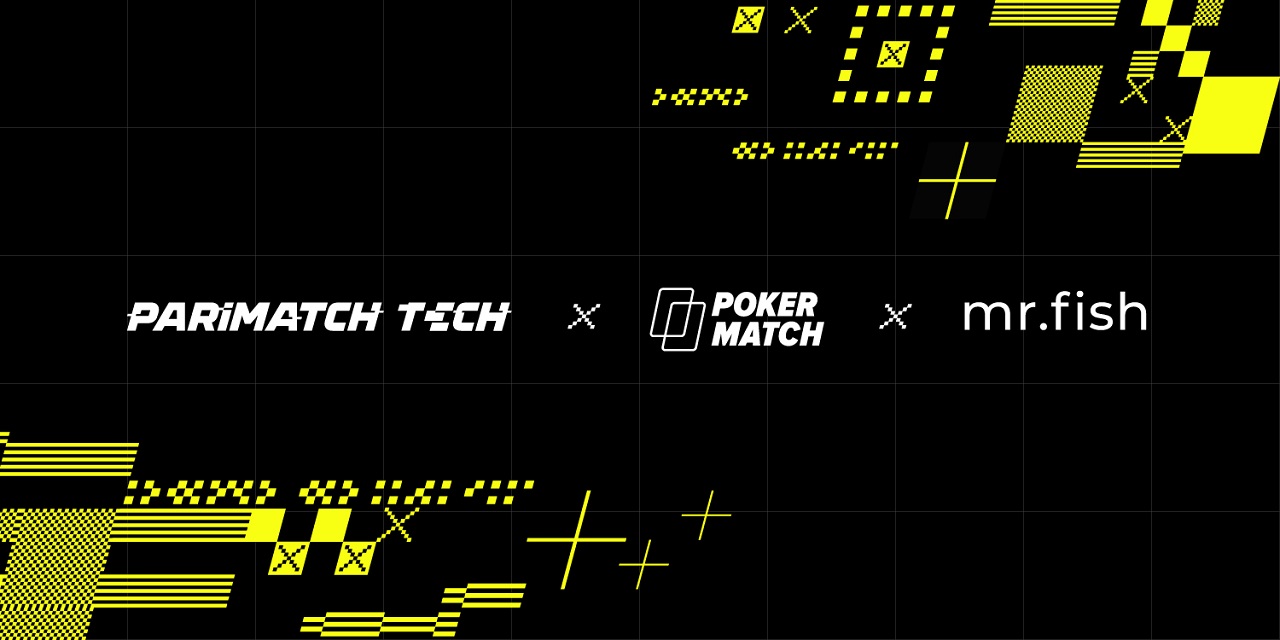 Reading Time:
2
minutes
The company's two acquisitions are one of the world's top 10 largest online poker rooms and a performance marketing holding.
Parimatch Tech, an international company that develops the Parimatch brand and provides tech and marketing solutions for the entertainment industry worldwide, has secured the M&A deals with a performance marketing holding, mr.fish, and Ukraine's largest online poker room, PokerMatch. The deal offers mutually beneficial opportunities for all parties, allowing Parimatch Tech to expand its entertainment and marketing product portfolio further and providing mr.fish and PokerMatch with new global expansion prospects.
"Parimatch Tech is excited to join forces with PokerMatch and mr.fish to help achieve our big goal — exploring and expanding the entertainment possibilities our users experience by interacting with the Parimatch brand. We are certain that the synergy of our expertises will lead to strengthening of the brands of all parties involved. Our business philosophy and approaches are quite similar, and we are excited to join forces with mr.fish and PokerMatch to further build and expand our entertainment ecosystem", commented Maksym Liashko, Parimatch Tech co-CEO.
PokerMatch is the value-added product, a leader of the online poker industry in Ukraine, and one of the world's top 10 largest iGaming companies encompassing poker, casino, and board games. The acquisition will enhance the entertainment offering for end customers and add an asset to Parimatch Tech's product portfolio. The company is a partner of the All-Ukrainian Sports Poker Federation and the title sponsor of the Ukrainian national sports poker team.
mr.fish acquisition will further strengthen Parimatch Tech's MarTech expertise, considering that the holding is one of Eastern Europe's leaders focusing on a wide range of digital services, including affiliate marketing, SEO, media buying, retention, reactivation, PR strategy, creative, design, and influence marketing. The company is home to multiple business units:
Digital Chain, an international marketing agency with deep expertise and extensive experience in iGaming, gambling, and sports betting.
Vadideo, an international CPM advertising network.
Papa Karlo, an international CPA network with deep expertise in affiliate marketing
NetCraft.Global, an international marketing agency that provides craft SEO solutions for complex businesses.
Copylancer, one of the biggest freelance copywriting websites in Eastern Europe.
The two new assets will be integrated into Parimatch Tech's marketing and business strategy of entering the new global markets with the Parimatch brand.
"It's an exciting day for all of us! Our companies share the same values and aspirations for global development. I am confident that the merging will be smooth, and we will begin working on our international plans soon", said Ruslan Bangert, PokerMatch CEO.
"mr.fish started in one country and united two local companies. Over the last two years, we have expanded to 10 international companies operating in 12 countries and doubled the number of employees – from 120 to 250. Our cooperation on marketing projects with Parimatch Tech has been for many years. The merger became a logical step meant to strengthen our positions in the current markets and conquer new ones. We intend to create a symbiosis of marketing, technology, and product, and I have unwavering faith in my team and the new opportunities that opened for us", said Yuri Titkov, mr.fish CEO.
The financial details of the deals are not disclosed.