Record-breaking participation in F1® Esports Series qualification as new campaign begins with Pro Exhibition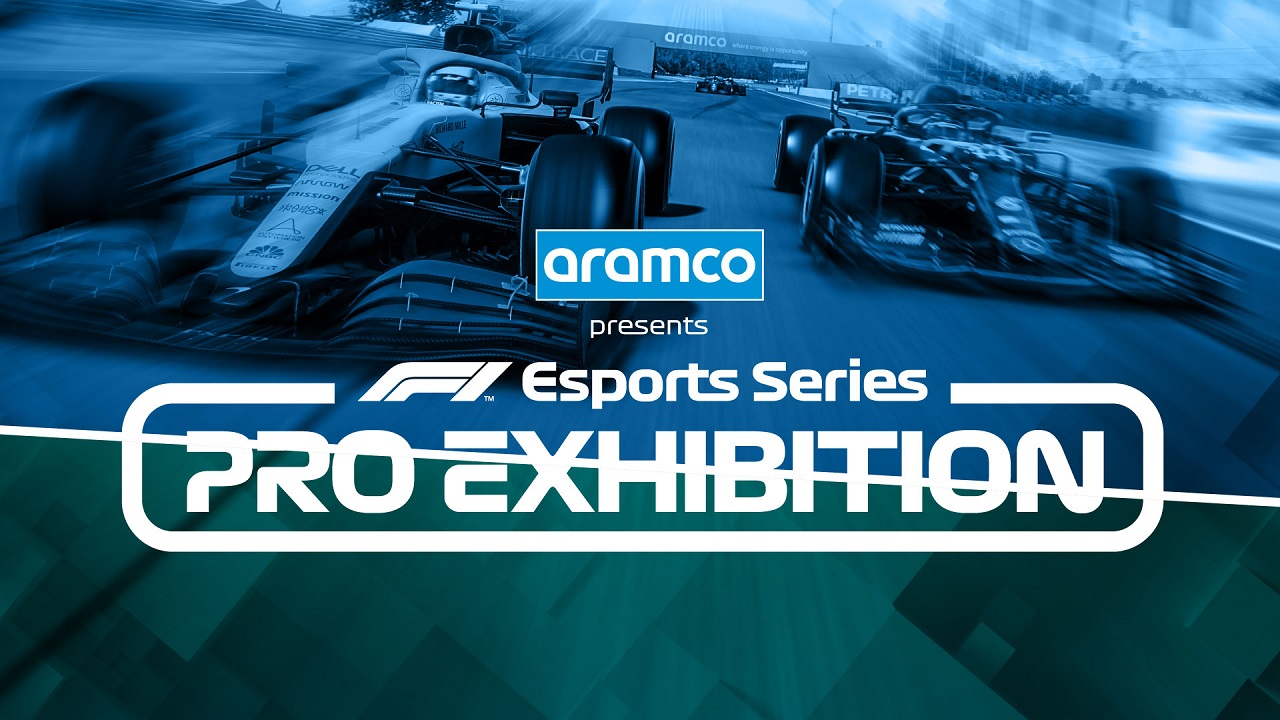 Reading Time:
3
minutes
Following the huge success F1® Esports has had over the last year with the Virtual Grands Prix and 2020 F1® Esports Series, Formula 1® has announced over 494k people attempted to qualify for this year's 2021 F1® Esports Series – an increase of 108% from 2020.
There were more ways to qualify than ever before for this year's F1® Esports Series, as drivers contested for spots in the event across the F1® Esports Series Challengers, the DHL Time Trial, the China Championship and the inaugural Women's Wildcard.
The 2021 season officially starts with the Pro Exhibition, an online combine that will see the 30 drivers who progressed from these four qualification routes showcase their talents in a series of in-game assessments, testing their abilities for the life-changing opportunity to be potentially selected by one of the ten F1® Esports teams for their Pro Championship rosters. While the participants continue to compete on the official F1® 2020 video game developed by Codemasters, the new Pro Championship season, which begins in the autumn, will see drivers battle it out on the hugely anticipated 2021 version of the game, the first since EA acquired the long-time developers of the title, which will be released on Friday 16 July.
Highlights from the Pro Exhibition, hosted by F1® Esports regulars, Tom Deacon, Matt Gallagher and Nic Hamilton, will feature exclusive interviews from Romain Grosjean, F2 driver Guanyu Zhou and W Series driver Jessica Hawkins, and will be broadcast from the Gfinity Arena in London at 19:00 BST on Thursday 27 May on the official Formula 1® YouTube, Facebook, Twitch, Huya (China) channels.
The Pro Exhibition kicks off the new era for the F1® Esports Series, with the Pro Championship, formerly known as the Pro Series, starting later this year. The F1® Esports Series is once again presented by Aramco, Global Energy Partner of F1®, who will remain Presenting Partner as part of an extended agreement following the success of last year's F1® Esports Series, which achieved over 11m digital live views. DHL, a founding partner of the F1® Esports Series, has been renewed as Official Sponsor and will be a key part of the Pro Championship through the DHL Fastest Lap award and associated championship point, mirroring real world racing. Fanatec also continues to be a crucial partner to the F1® Esports Series, as it has been since 2018, and will supply hardware for all drivers in the Pro Championship once rosters are confirmed after the Pro Exhibition.
Julian Tan, Head of Digital Business Initiatives and Esports at Formula 1®, said:
"We're delighted to see so many people enjoying and engaging with the F1 game, as The F1 Esports Series continues to shatter records, with nearly half a million qualifiers for this year's campaign. We can't wait to see the talent on show in the Pro Exhibition and look forward to the Pro Championship later in the year, which could be the most exciting yet! As ever, we are thankful for the continued support from our partners Aramco, DHL and Fanatec as we strive to make the F1 Esports Series bigger and better every year."
Frank Sagnier, CEO at Codemasters, said:
"We continue to be overwhelmed and thrilled with the success of the F1 Esports Series. With more ways to qualify, as shown by the recent China Championship, our players are rising to the challenge in the hope of joining one of the 10 official F1 Esports teams. We're incredibly proud to introduce the Women's Wildcard, and we hope we will see a significant increase in women engaging with the F1 game at a grassroots level and challenging at the top of the leaderboard."
John Clarke, CEO at Gfinity, said:
"The Pro Exhibition is yet another fantastic example of how Formula 1 continues to innovate and expand, uniting the different F1 Esports Series qualification events in a way that hasn't been done before. Gfinity is proud to continue our work with Formula 1, utilising our tech IP and world-class production to deepen engagement with existing and younger F1 fans around the globe."

Ninjas in Pyjamas wins Red Bull Home Ground open qualifier to earn a place in the Finals against the biggest VALORANT teams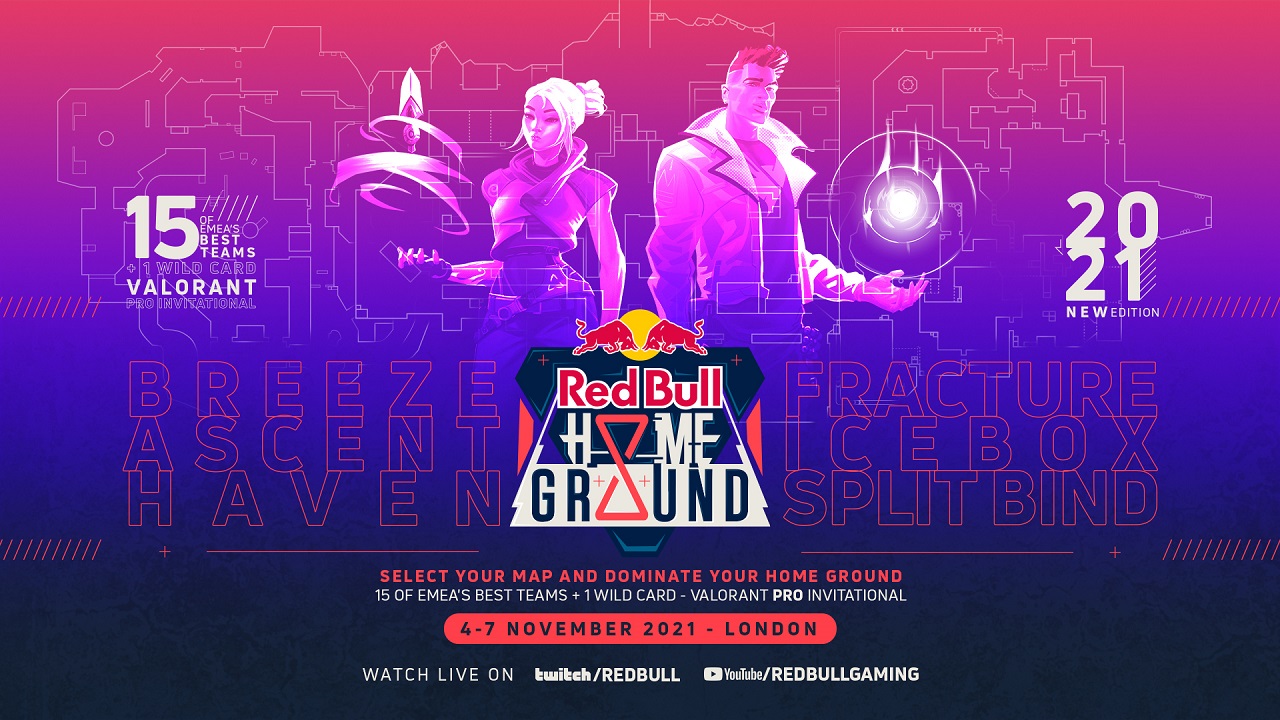 Reading Time:
2
minutes
Ninjas in Pyjamas mount a thrilling comeback to emerge victorious in the Red Bull Home Ground open qualifier final and seal a place at the pro VALORANT invitational in London, November 4th-7th.
Battling through a field of 64 teams across three intense days of competition, the open qualifiers culminated in an epic Thursday night showdown between London United and Ninjas in Pyjamas, with the Stockholm-based team scraping a hard-won victory that seals a place in the star-studded Red Bull Home Ground Finals.
Streamed on The Goose House's Twitch channel and casted by Ryan "RyanCentral" Horton and Vincent "Zescht" Talmon-Gros, the Final proved a gruelling series. London United scooped the first match, before a resurgent NIP returned the favour to set up a climactic deciding third round.
Going to the wire in the best-of-three clash, fans also got to see new map Fracture in competitive action for one of the first ever times. With the stakes high and tensions higher, it was nearly impossible to separate the two teams during the early clashes in the third round, before Ninjas in Pyjamas eventually pulled away to earn an incredible comeback win, and secure a place at Red Bull Home Ground against the very best VALORANT teams in November.
Cementing the final spot for Red Bull Home Ground, Ninjas in Pyjamas completes the sixteen-team lineup that features many of the biggest VALORANT teams, including G2, Team Liquid, Gambit and Na'Vi.
The full lineup for Red Bull Home Ground is as follows:
G2 Esports
Team Liquid
Vodafone GIANTS
Tenstar
Acend
Futbolist
Fnatic
Supermassive
Heretics
Anubis
FPX
Gambit
BIG CLAN
BDS
Na'Vi
Ninjas in Pyjamas
Speaking about the team's win, Ninjas in Pyjamas VALORANT Head Coach Emil "eMIL" Sandgren said: "The qualifier was tougher than expected, with a lot of underrated teams that deserve a lot of credit. That being said, we are happy to go through and will have to bring our A-game for the main event"
Red Bull Home Ground pitches teams in a riveting best of five battle, with the first two opening matches on each team's chosen 'home ground'. Added pressure is put on these opening home and away rounds, rewarding teams that can make the most of their home advantage and turn the tables on their opponent's chosen map. If a team wins these two opening rounds they automatically win the tie, while a stalemate will then default to a best of five format.
The competition pioneers a unique Home & Away structure that delivers an exciting twist to the normal VALORANT format, placing an even greater emphasis on map knowledge and strategy and a new layer of unpredictability to map picks.
Making the competition even more of a spectacle, renowned VALORANT host Yinsu Collins will be leading a lineup of talented broadcast pros bringing the Red Bull Home Ground experience to life throughout the London Finals.
Yinsu will be joined by two iconic pairs of casters, with Lauren "Pansy" Scott and Michael "hypoc" Robins teaming up once again to reignite their rapport after the VALORANT Champions Tour Stage 3 Masters in September, while Mitch "MitchMan" McBride and Tom "Tombizz" Bissmire will pair up to and lend their charismatic expertise.
Guild Esports Terminates Fintech Partnership Over Delays and Payment Issues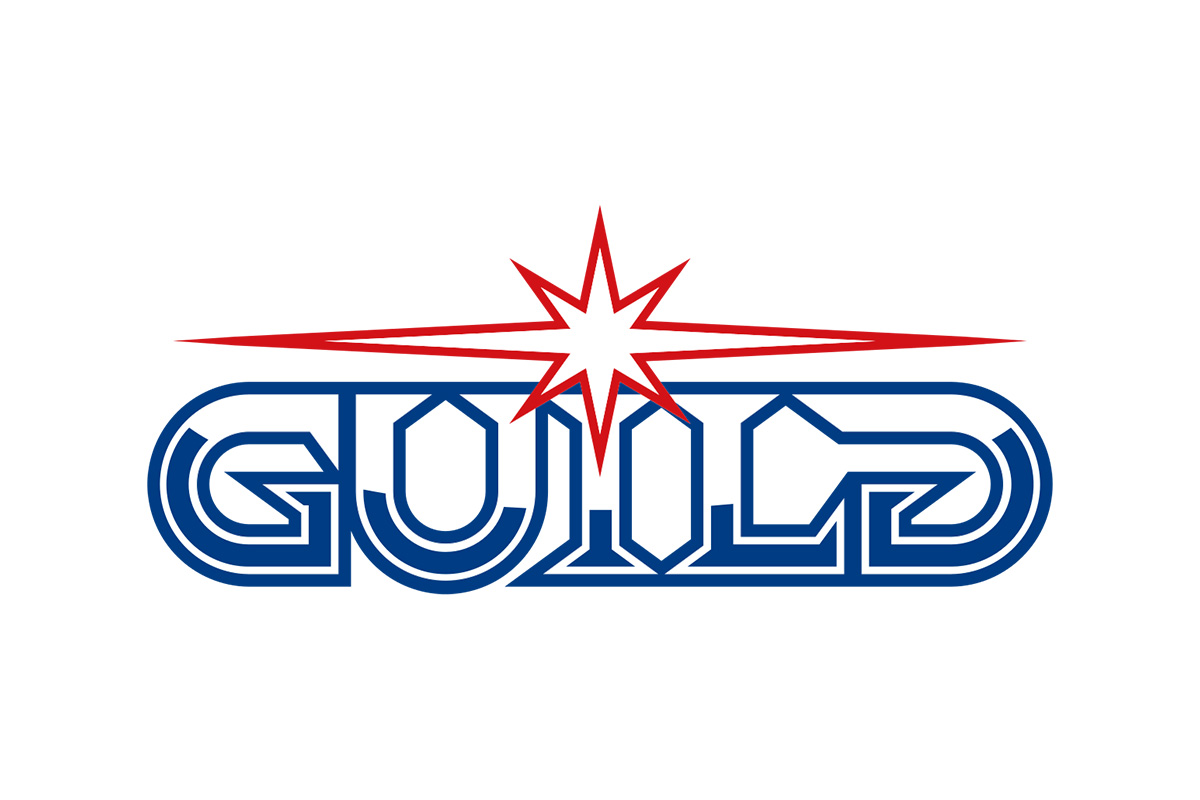 Reading Time:
< 1
minute
Guild Esports has announced that it has terminated the three-year sponsorship deal with a European fintech company, announced on 19 October 2020, following delays in the sponsor's launch and the payment of sums due under the contract.
Under the terms of the agreement, the sponsor was due to commence payments from the date of their global brand launch and unveiling. To date, Guild has not been given any clear timeline for their launch and none of the amounts scheduled under the contract have been paid.
Given the uncertainty about the contract and the strong appetite from other brands to partner with Guild, the Company has elected to terminate the contract with immediate effect to focus on new sponsorship deals that are at an advanced stage of negotiations.
The Company's new business pipeline remains robust, and it continues to generate strong and active interest from consumer brands in a wide range of sectors. In addition, the Company is working closely with its existing global sponsorship partners with whom relations are excellent and in line with expectations.
"We have been very accommodating and patient about this contract but have decided to terminate it due to increasing uncertainty over their launch plans. We are in active negotiations for new sponsorship deals and look forward to announcing these soon," Kal Hourd, chief executive of Guild Esports, said.
Duke of Edinburgh's Award Adds Esports as Skills Section Activity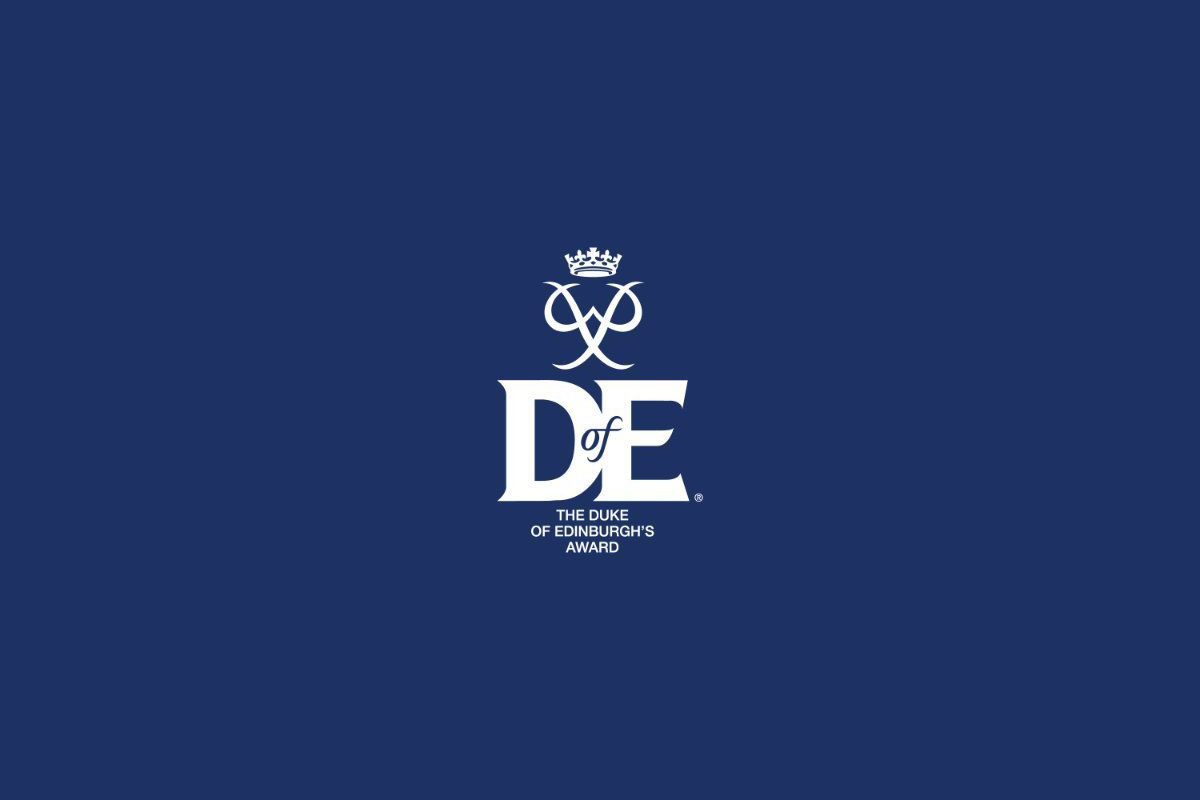 Reading Time:
2
minutes
On the eve of World Esports Day (October 23), The Duke of Edinburgh's Award (DofE) has added esports to DofE programmes.
Ruth Marvel, CEO of the DofE, said: "Esports is one of the fastest-growing activities in the UK and helps young people develop essential skills. DofE has a proud history of evolving our programmes to reflect the changing interests and needs of young people, so I'm delighted that, following a successful pilot, we've added esports to the DofE Skills list.
"DofE is all about helping young people develop themselves, so they have the skills and confidence to make the most of whatever life throws at them. Setting yourself challenges and mastering new skills is core to the DofE experience and esports provides a structured and safe way to do this, while also being a lot of fun."
Queen Mary's College in Basingstoke runs the DofE and has esports facilities. James Fraser-Murison, Head of Creative Arts, said: "It's great to see so many young people gaming as part of a team – making friends in a physical format in a facility like this, and also creating and forging brand new friendships with people they've never met before. It's fantastic that the DofE now offers esports as an option for young people. I'm sure it's going to prove an extremely popular choice with lots of students."
Before launching esports, the DofE conducted a pilot which revealed that playing esports helps young people develop skills such as strategic thinking, communication, leadership and teamwork while also helping to develop self-esteem and build organisational and social skills.
The British Esports Association (BEA) Head of Education, Tom Dore, praised the DofE for adopting esports into its programme.
"The BEA couldn't be more delighted that the DofE is now recognising value of esports. Like all traditional sports, it teaches young people many life-enhancing skills. It can also lead to a whole host of exciting education and career opportunities, not just within the global esports industry, but also wider digital, creative and STEM based industries," Mr Dore said.