How Fashion Wove a Successful Blueprint for In-Game Advertising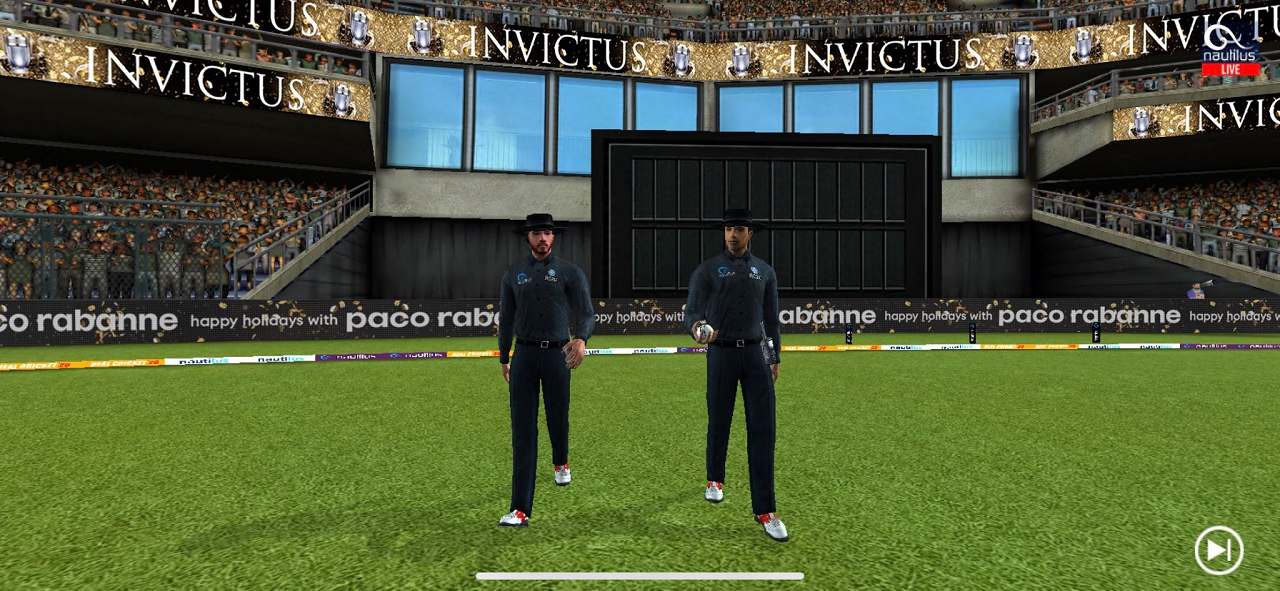 Reading Time:
4
minutes
By Lisa Hau, COO of Bidstack
With 60 percent of retail transactions now taking place online (compared to around 10 percent as recently as last year) the "retail apocalypse" that many skeptics never thought possible is now a reality. This is not just an e-commerce wave — people are choosing to shop differently now and all signs indicate this behaviour shift is permanent.
This is fundamentally changing how luxury, retailers and CPG brands reach consumers. Out-of-home advertising is being replaced with "shoppable media" advertising via social media, display, and more, with media spends expected to increase exponentially.
But for creative and innovative retail brands that want to stand out, there is an option that connects them with new and existing generations of engaged consumers — in-game advertising. Despite the impact of the pandemic on many industries, the gaming industry has reversed declining trajectories and came out as one of the strongest industries in 2020. With the introduction of two next-generation consoles as well as major M&A consolidation activity involving Bethesda and Codemasters (US$8.5B in M&A spend), in-game advertising is fast emerging as a lucrative medium for brands to adopt. Of the in-game advertising early adopters, one sector, in particular, has captured the essence of doing it well and provided a blueprint for others: fashion.
Luxury brands such as Burberry and Gucci have recognized the cultural significance and the mass appeal of gaming, and have embarked on multichannel gaming campaigns that have gamers spending frequently on physical and digital products, indulging in branded experiences within games, and clamoring after the products on display from the industry's most-watched influencers.
Adidas partnered with Tyler Blevins, better known online as Ninja, who has nearly 21 million followers across social media platforms, and 22.3 million YouTube subscribers that tune in to watch him play. While he is at the top of the gaming influencer food chain, Twitch, which clocks monthly users at 140 million, has a bevy of game-playing stars likely to partner with brands that want to celebrate and invest in creators and their audiences. The second screen audience has proven their loyalty results in a purchasing power retail product brands can't afford to lose out on over the next several years. Dressing, feeding, and accessorizing these powerful online players is a multi-layered marketing approach, which fashion has already shown is a powerful sales and branding strategy.
Influencers are just one piece of the multichannel experience fashion has practically perfected within in-game advertising. Louis Vuitton was at the forefront of real-world and in-game campaigns when they signed a two-year deal with the popular online game League of Legends (LoL), where they created in-game skins for player avatars, as well as a ready-to-wear collection and trophy travel case for the LoL Championship in Paris. Vuitton didn't stop there; their Final Fantasy 13 heroine was so popular that she became a full-time digital model for the brand, bringing the advertising investment in the campaign full circle and fostering long-term relationships with the game's most loyal audiences.
Further illustrating the increasingly symbiotic relationship between fashion and gaming, Balenciaga released its Fall 2021 collection in the form of an original video game – "Afterworld: The Age of Tomorrow." Allowing the player to walk through the game filled with characters in Balenciaga wear, the environment is almost Cyberpunk 2077-esque – opening the world of fashion to gamers, and the world of gaming to fashionistas. British luxury fashion house, Burberry, has also adopted an interactive approach by showcasing its Spring 2021 collection by partnering with Twitch. The engagement led to 40,000 concurrent viewers, providing the brand access to a gaming demographic that is heavily invested in fashion, both virtually and in real-life.
Fashion has also encouraged gender parity in gaming, which has traditionally been a masculine pursuit up until now. The Far East represents an interesting case study, where women account for 71 percent of China's luxury spending. What is interesting is females also comprise 58 percent of the country's total gaming population – a whopping 280 million gamers. With the Chinese female millennial spending an average of US$5,000 annually on luxury goods and a serviceable available market (SAM) of US$1.4 trillion, it comes as no surprise to see fashion brands prioritising gaming as a way to capture market share.
In-game advertising has a surprisingly low barrier-to-entry. For example, brands are incorporated into the environments of certain games that mimic real-world advertising slots such as billboards, race car skins, or football jersey "sponsorships." Bidstack's work with Burberry in Ubisoft's AAA free-to-play battle royale game Hyper Scape is a high impact illustration of how the open world genre lends itself to in-game advertising.
However, fashion offers some of the most compelling use cases of how complex and pleasing the visual creativity of integrating a product into a gaming experience can be as reflected in the success of DREST, which has reimagined the shopping experience. One of the biggest appeals of video games to gamers is the endless possibility to customise, and fashion brands were quite possibly the best to capitalise on the appetite of gamers to differentiate themselves, none other than in-game itself.
Fashion brands took a leap on this new medium, but did so by deeply understanding the relationship between players and games, respecting the escapism of the gaming experience, and seizing the opportunity to build creative activations for players, including their professional gaming heroes. Fashion has shown that the world of retail products and the experience of gaming can have a symbiotic relationship that deeply entertains and benefits the end consumer, as well as the brand itself.
About Lisa Hau:
Lisa joined Bidstack in May 2020 with 15 years experience most recently at WPP a FTSE 100 where she led investor relations and Jefferies where she was an equity analyst heading up coverage for European Media and Internet. Lisa oversees the day to day operations for Bidstack and works closely with the management team on strategy, corporate and business development. Lisa graduated from the University of Technology, Sydney in 2006 and is a qualified Chartered Accountant.

Bidstack onboard Highbrow Interactive with 4 exclusive new partnerships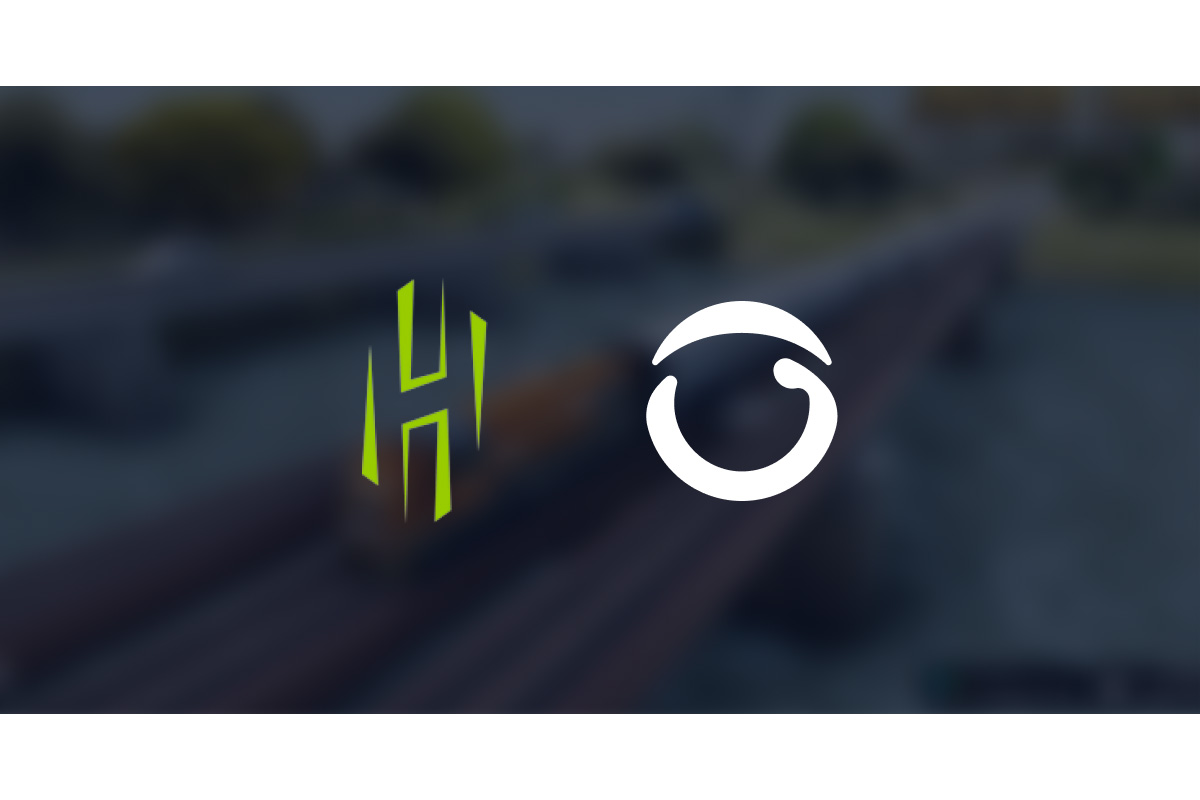 Reading Time:
2
minutes
Bidstack, the leading in-game advertising platform, is pleased to announce an exclusive new partnership with Highbrow Interactive which will see four exceptional simulation games added to their portfolio. Founded in 2013, Highbrow Interactive specialises in game production, virtual reality and augmented reality and has seen over 80 million installs across its library of games.
The first two new titles to be added to Bidstack's portfolio are Euro Train Simulator alongside its successor Euro Train Simulator 2. Boasting over ten million and five million downloads respectively, both games have provided train aficionados with first-class gameplay faithful to real-life experiences, with Euro Train Simulator 2 being the first mobile train simulator to feature officially-licensed trains from Germany's largest railway company Deutsche Bahn.
Indian Train Simulator also joins the Bidstack portfolio. A game with stunning attention to detail, it has seen over ten million lifetime installs and has enabled access to a more diverse player base through translations. Indonesian Train Simulator is the final game to be added. With high-quality graphics and sophisticated AI trains contributing to a comprehensively authentic railroad environment, it is no wonder the game has garnered over ten million installs.
Through Bidstack, Highbrow Interactive will be able to take advantage of their in-game, in-menu and rewarded video products creating a new revenue stream whilst also contributing to the accuracy of its games without compromising on the player's experience.
The addition of these four games to their portfolio will see Bidstack's simulation vertical continue to grow, allowing them to provide brands with a greater selection of high-quality inventory for them to reach and engage diverse audiences.
Of the partnership, CEO and Co Founder at Highbrow Interactive Jeno Manickam Durairaj said, "We're excited to be taking this step forward with Bidstack in enhancing our players' experience through the use of non-intrusive advertising. Bidstack's revolutionary technology that makes advertising seamless and organic in open-world games perfectly fits our catalogue of simulation titles. We believe that this partnership will help our games grow closer to the thrill and reality of trains and railways whilst also diversifying our revenue streams. The Bidstack team has been consistently attentive making onboarding and integration simple and hassle-free."
Bidstack's VP of Gaming Antoine Jullemier added, "We're delighted to be partnering exclusively with renowned game developer Highbrow Interactive. The addition of four of their high-quality games to our growing mobile vertical stands testament to the quality of our technology and gives our brand partners access to a rich global audience of gamers.
The highly detailed gaming environments provide optimal housing for seamless in-game ads, accurately simulating true train travel without detracting from the gaming experience. We look forward to a future of delivering first-class campaigns for our new partner."
Flexion Mobile Signs Agreement with FunPlus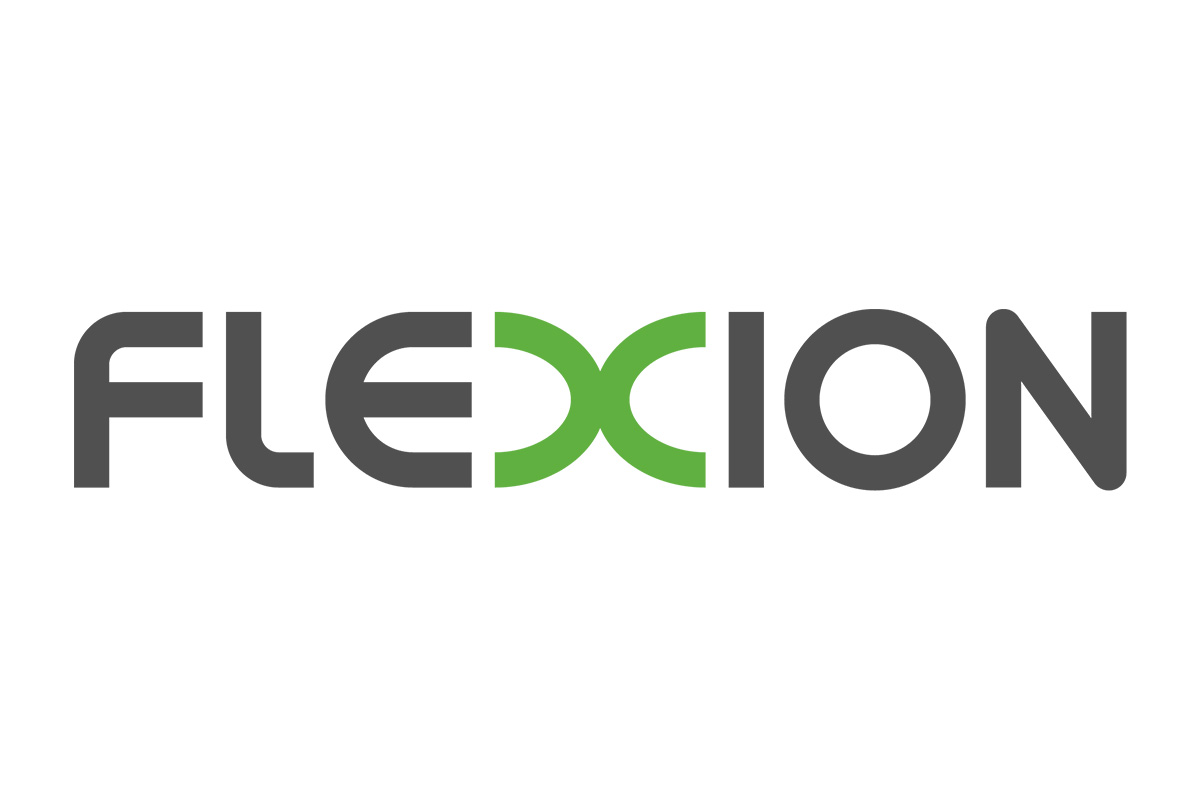 Reading Time:
< 1
minute
Free-to-play Android games distribution company Flexion Mobile has signed an agreement with FunPlus to publish King of Avalon on the alternative app stores. Flexion will distribute the hit game on the Huawei App Gallery and Samsung Galaxy App Store in Q2 2022.
King of Avalon already earns $6 million in monthly gross revenue on Google Play according to AppMagic data. Flexion's distribution services will add revenue and new players from the alternative app stores with little upfront cost or work being required of FunPlus. Flexion is currently averaging around 10% extra revenue for Android games it distributes.
"FunPlus is one of the world's top game developers so being chosen by them is a real feather in our cap. King of Avalon has been downloaded more than 100 million times by players from nearly 150 countries. We're delighted to add it to the Flexion portfolio," Jens Lauritzson, CEO of Flexion, said.
FunPlus and Flexion have been partners since 2019. Flexion has successfully launched FunPlus' games Guns of Glory and Z Day on alternative app stores such as the Samsung Galaxy Store, Huawei AppGallery, Amazon App Store and ONEStore.
Red Bull Wololo: Legacy celebrates 25 years of Age of Empires with a tournament for the ages in historic Castle Heidelberg!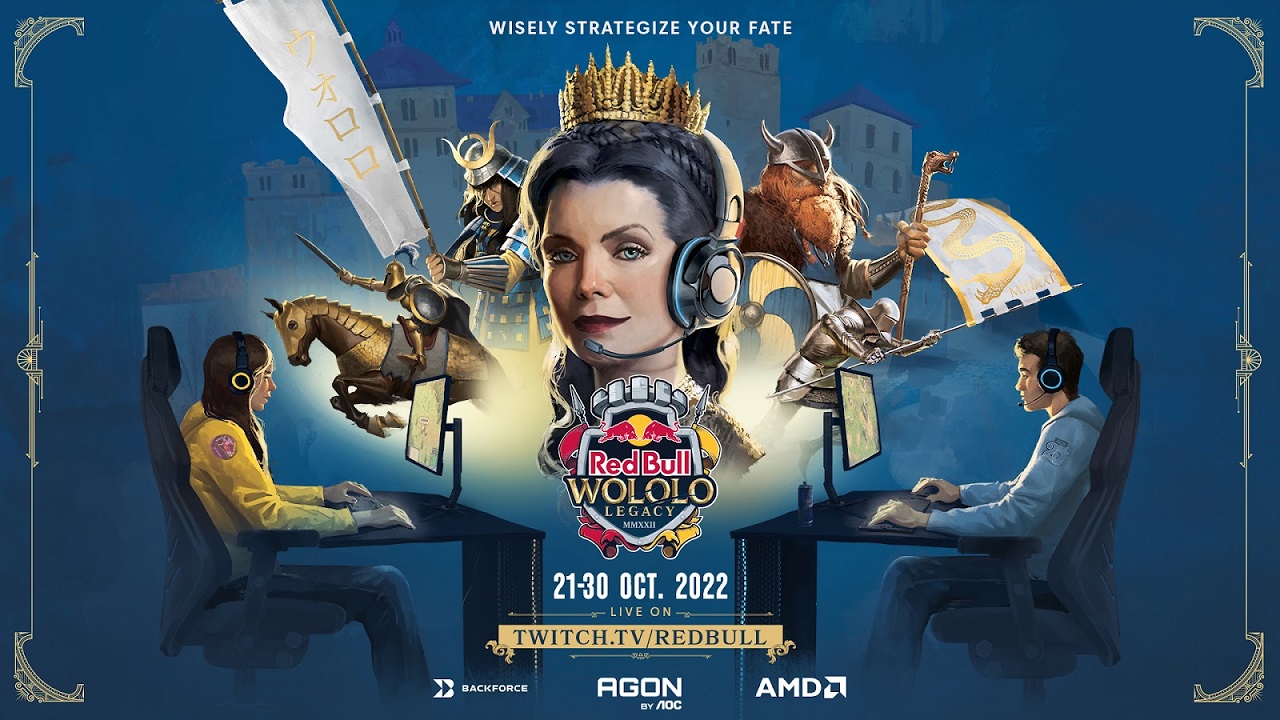 Reading Time:
2
minutes
Unpack your trebuchets – Red Bull Wololo, the iconic global Age of Empires tournament, is back for 2022. Red Bull Wololo: Legacy will see players compete in 1v1 battles for the ages, with competitions unfolding across Age of Empires I: Definitive Edition (AOE I DE), Age of Empires II: Definitive Edition (AOE II DE), and Age of Empires IV (AOE IV). The next chapter of the competition will form part of a global celebration to mark the 25th anniversary of the legendary real time strategy franchise. Players and fans can look forward to the most beloved faces of the community on-site and an unparalleled AOE esports experience at the immersive LAN in historic Castle Heidelberg from October 21st-30th.
There are many routes to qualify for the Castle Heidelberg tournaments, spanning open qualifiers, community events, progression through official Microsoft and partner circuits, and direct invitations. Open Qualifiers for AOE II DE and AOE IV are open for registration, to determine the most talented conquerors and queens who will take on invited AOE legends in Castle Heidelberg.
The first chapter of Red Bull Wololo began in 2020, and viewership and participation has continued to increase as epic rivalries and storylines emerged throughout the years. The electrifying Red Bull Wololo V: Enthrone Final saw AOE icon Ørjan "TheViper" Larsen take home his first victory against two-time Red Bull Wololo Champion Kai "Liereyy" Kallinger. Breaking down the epic battle on broadcast, TheViper said "It got really messy but in the end I was able to pull it off. It was so intense and I couldn't afford any mistakes. Wild Game!" Red Bull Wololo V: Enthrone came to a spectacular close in September 2021 with the first Castle Heidelberg LAN Final, which saw over 77,000 peak concurrent viewers. Each tournament is a fierce battle of wits as only the top players rise to the ultimate challenge and compete for the strongest civilisation.
Red Bull Wololo: Legacy has teamed up with industry leaders to produce an unforgettable sixth chapter in the unique event series. AGON by AOC, the global leader in gaming monitors, returns as the Official Monitor Partner for the event, bringing exceptional visual clarity and ultra-high refresh rates to competitors. AMD rejoins as Technology Provider, ensuring the high-performance computing that will take the sixth chapter of Red Bull Wololo to new heights. BACKFORCE partners up with the event to keep competitors in comfort and style with cutting-edge pro level gaming chairs.