Introducing Viking Smash from Stakelogic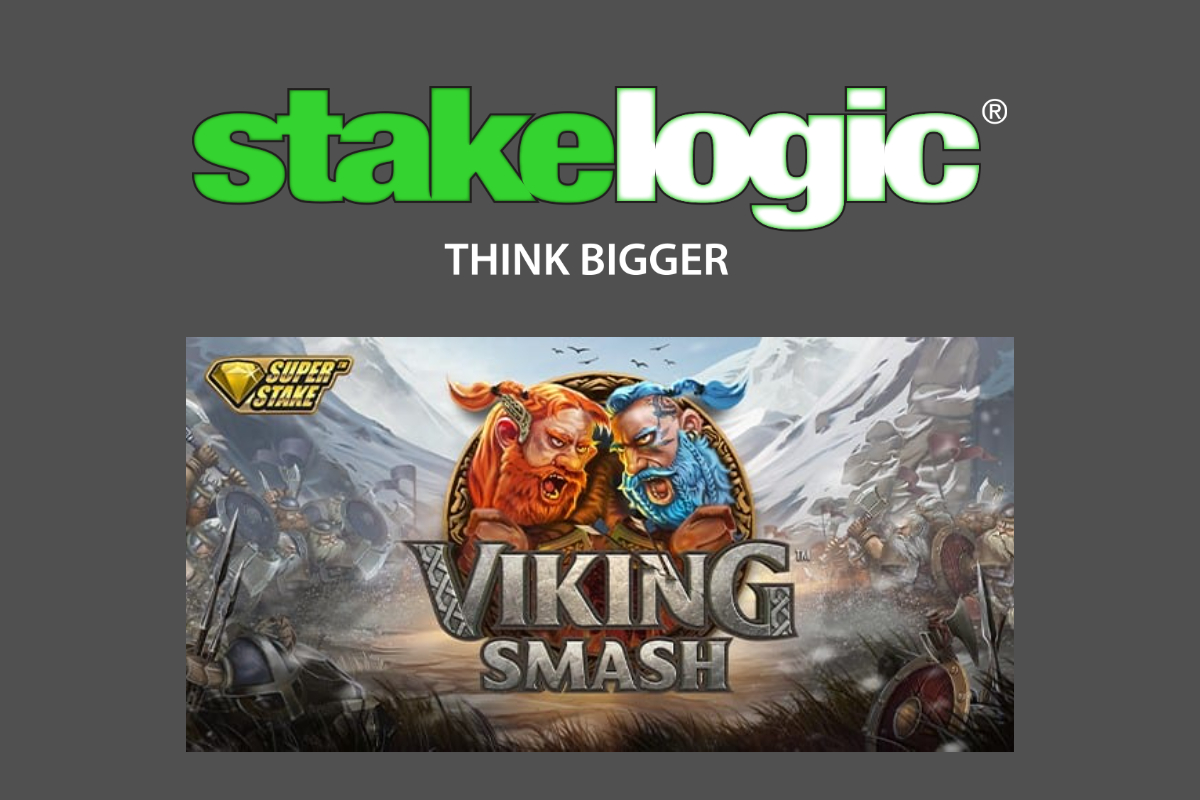 Reading Time:
2
minutes
Developer's latest Norse-themed video slot sees player go into battle with Wandering Wilds, Respins and Free Spins helping them in their quest
Stakelogic, the developer behind some of the biggest blockbuster slots this year, is taking players into battle with its latest Norse-themed game, Viking Smash.
The 5×3 reel, 243 payline slot is set against the backdrop of a fierce battle where Vikings wander across the reels in search of the enemy before turning Wild for some truly smashing wins.  This exciting new slot has an additional and unusual plot twist, paying both ways – left to right and right to left.
These Walking Wilds land at each side of the reels and move from one side to the other for extra win combinations – each step they take triggers a Respin.
The Respins keep on coming until all of the Walking Wilds have exited the reels or the Free Spins bonus is triggered.
When the Wild symbols are next to each other or one position apart on the same row while Respins are active, the Wild symbols smash together and award Free Spins.
One pair of Wilds awards 10 Free Spins with four additional Free Spins for each extra pair.
During Free Spins, the Wild symbols may land anywhere on the reels and move one position, triggering Respins until they exit the reels on the opposite side to which they started.
Just as in the base game, when Wilds are next to each other or one position apart on the same row during Respins they smash together and award an addition four Free Spins.
Viking Smash also comes hooked up to Stakelogic's innovative Super Stake feature which allows players to effectively place a side bet with each spin to be in with the chance of triggering a bonus.
In Viking Smash, this is Random Wilds – on a losing spin, two to six Wild symbols will appear on reels one and five to provide a second chance to land high value win combinations.
For players that really want to take the axe to their rivals and walk away with the largest haul, Viking Smash also offers the opportunity to Gamble  and potentially multiply their winnings by x2 or x4.
Stephan van den Oetelaar, CEO of Stakelogic, said: "Norse themed slots are among the most popular in the markets where we make our games available, and with Viking Smash we aim to combine this thrilling theme with gameplay that is just as exhilarating.
"As players enter the battle, Wilds wander across the reels for even more win combinations and Respins trigger that can see them land incredible treasures. The team has done an excellent job with Viking Smash, and we look forward to seeing it sail into operator game lobbies."

Despite The World Against Him, Ivan Yeo Managed To Find Purpose With New Direction In Life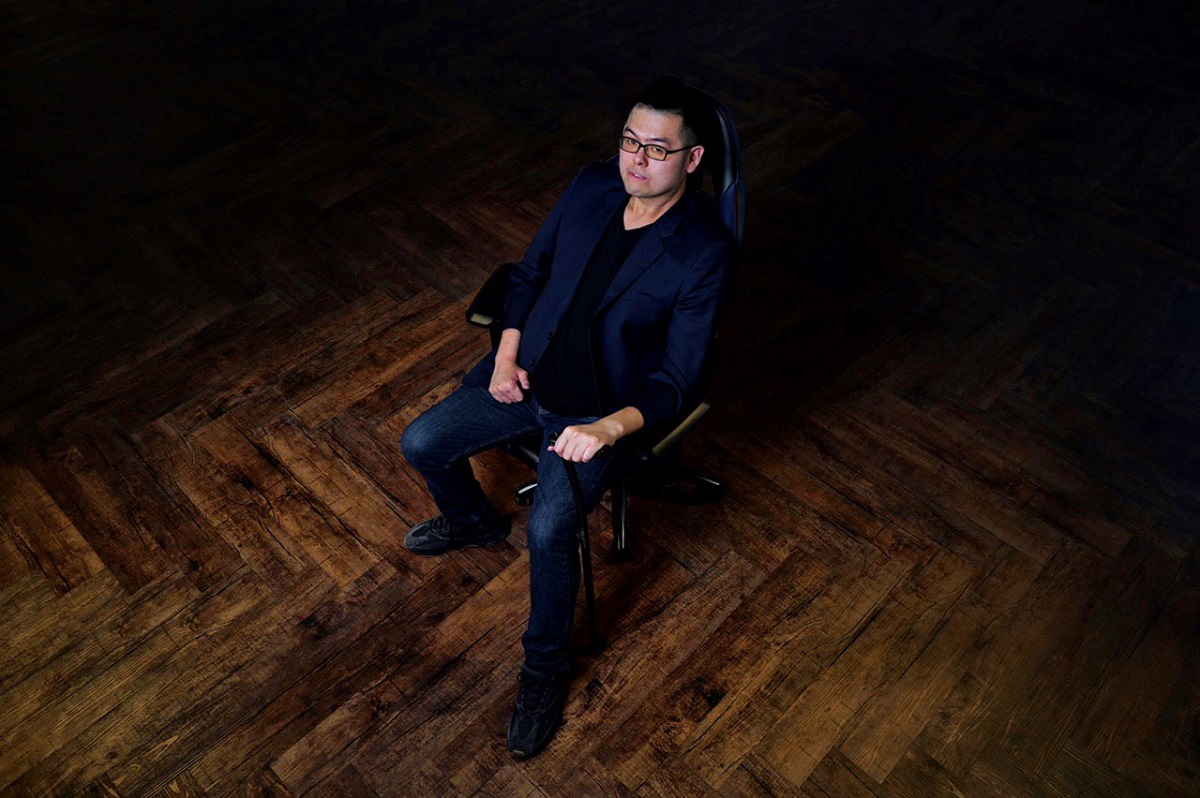 Reading Time:
3
minutes
After building an empire with Number 1 Esports Team in Southeast Asia, EVOS Esports, Ivan was forced to restructure his life due to his growing health concerns. After restructuring his life, he managed to continue his passion of helping people achieve their dreams through web3, thus leading him to create his latest project, Avium.
Singapore, 17th May 2022 – It was five years ago when the ex-CEO of EVOS Esports, Ivan Yeo, was given the news of his Kennedy Disease, a rare disease which would cause him lose his ability to properly walk and speak. While to many, it would be a deterrent, to Ivan, it was a form of motivation.
"It took awhile for me to grasp with the news, it was life changing."
On a ticking time clock, Ivan was determined to make EVOS Esports into a colossus in the esports industry. In half a decade, EVOS Esports expanded into 5 different countries, picking up 3 World Championship titles in the process, building up one of the influential brands in the gaming sector with influencers around the region representing the brand.
While his mind was not discouraged, his body would not ignore.
As the days went by, every small action was getting a little harder. The mindless tasks weren't mindless anymore, the simple movements weren't that simple anymore; that's when he realized that he had to prepare his succession plan and groom the next generation to take over.
"While I started to feel my body, I knew I couldn't escape the reality anymore, I had to prepare for the next steps, not only for me but for EVOS Esports as well."
Throughout 2021, EVOS Esports had a restructure, with Ivan closely with the new management team to pass the baton down, to ensure the organization had a plan after his inevitable succession. By January 2022, Ivan was no longer in charge of the day-to-day operations of the organization.
After stepping down, Ivan decided to use his newfound freedom to focus on his physical & mental health, choosing to follow a strict diet and exercise routine. The down time helped him refocus his life, allowing him to rediscover what was truly important to him.
"For the first time in my life, I could just focus on myself, I had nothing else on my mind except to just get healthier"
Inspiring the next generation & turning dreams into the reality. A phrase that stuck through his mind throughout his life. Ivan wanted to build a platform where he could lay a foundation for people to chase their dreams, he knew going back to EVOS wasn't an option anymore, he had to find a new outlet.
The Second Wind
It was during late 2021 that Ivan started to pick up Web3 & realized the potential of the space. The industry allowed people to chase their passion in its purest form, with the possibility of enabling millions of people to build their dreams.
"As I thought deeper into the Web3 space, I realized my time at EVOS Esports prepared me perfectly for this, it was basically creating what I envisioned, in a new ecosystem."
Now, Ivan is fully focused on his new project, Avium, a brand built on the blocks of Web3. It wasn't just a new platform for Ivan to inspire people and bring people together, it was also a new inspiration for Ivan himself, the potential to change millions of lives through Avium was the spark he needed for his second wind.
While the brand he is carrying has changed, his vision has not, and the his core mission remains on course; to enable passion & build dreams. Ivan truly believes that creating an open metaverse ecosystem will empower millions new opportunities to create that they truly love.
"Everyone has their own belief in what the metaverse is. For me, it's simple. The metaverse is supposed to allow accessibility to the masses, to connect people with one another, to allow them to enable their dreams. The metaverse isn't just about the blockchain, it's about the community. There shouldn't be limits in life, if you believe, you should be able to make it happen. That is what I'm trying to build and what I have confidence in."
The past half decade has been one steep challenge for him, through the blood sweat and tears, he is still here following his own passion, to inspire millions. Avium has created a short animation video, drawing inspiration from Ivan's life story, to outline the struggles of his life and the vision he is aiming to create, as he mentions, there shouldn't be any limits in life.
Mayhem Studios announces its first Battle Royale title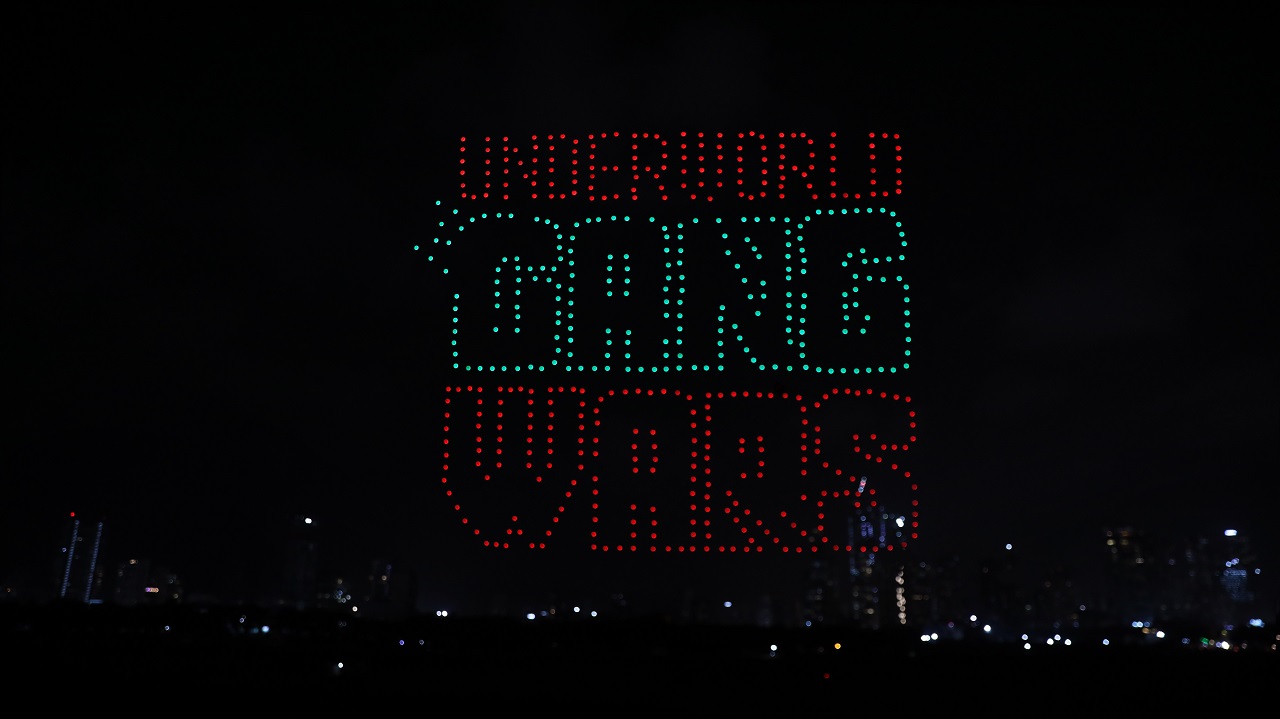 Reading Time:
2
minutes
"Underworld Gang Wars" or UGW, which revolves around the rivalry between two gangs, launched through India's largest drone show designed for a game reveal
 Mayhem Studios, India's first studio for AAA games has announced its first title "Underworld Gang Wars" (UGW), a Battle Royale game set in India. With the characters and plot rooted in India, the game promises an exciting setting with some interesting characters inspired by stories of India.
Set in a truly Indian plot, the locations, the gangs and the icons represent an Indian context in a AAA game for the first time. The theme, weapons, and the maps of the game have been designed to offer a unique experience to the gamers.
The gameplay becomes intense in UGW as the underdog gang from the West wants to take control of the Eastern region from its arch-rival urban gang.
To provide an authentic experience, each region depicted in the game resembles a real location in India, be it the coal mines or the next-door apartment complex. It also has iconic landmarks including a fort, station, stadium and a racecourse.
Scheduled to be launched later this year, the game's pre-registration window will open from 22nd May.
Commenting on the announcement, Ojas Vipat, CEO of Mayhem Studios, said: "We are thrilled to come up with the first Battle Royale Title that promises to offer one of the most relatable storylines for gamers. UGW's unique locations and the highly relatable universe with great graphics are sure to provide a great experience for Battle Royale players. We are also excited to put together a blockbuster game with some unique stories of India for the world."
Mayhem Studios has conducted India's biggest game reveal through a drone show at Mumbai's Mahalaxmi Racecourse. Through this drone show, the studio revealed the game logo and also created a QR code that directed the onlookers to the game teaser.
The event was also attended by leading gaming influencers and enthusiasts like Tanmay Bhat, Mortal, Scout and Dynamo Gaming.
YGAM announced as the official charity partner for the VIXIO GamblingCompliance Global Regulatory Awards 2022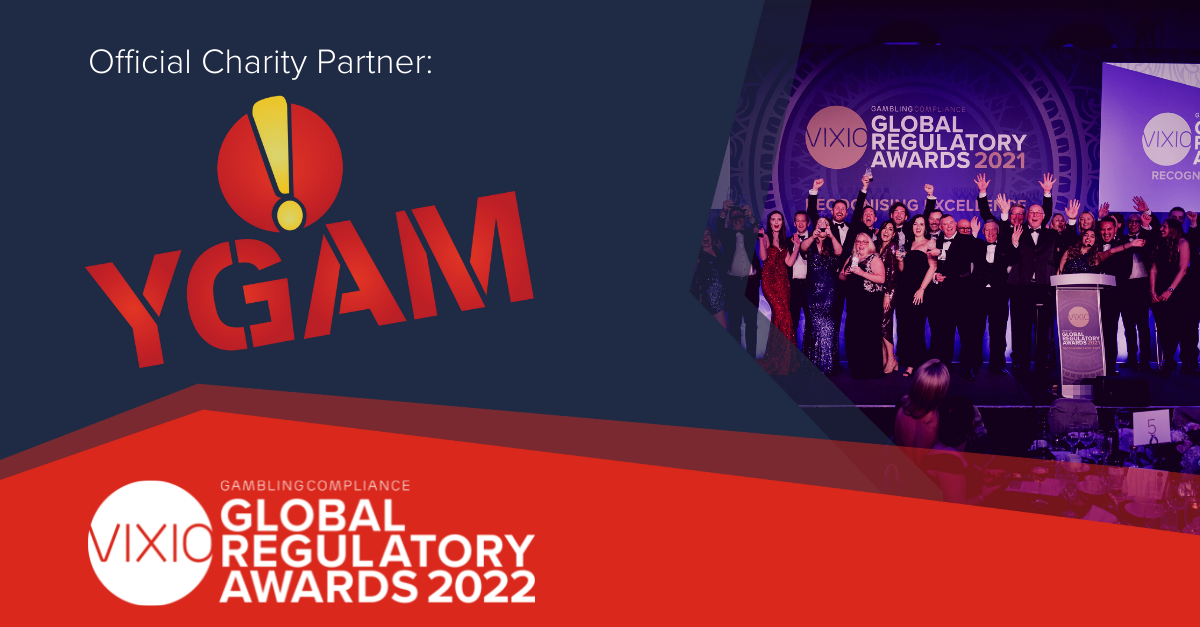 Reading Time:
2
minutes
VIXIO GamblingCompliance is delighted to announce that the Young Gamers and Gamblers Education Trust (YGAM) will once again be the official charity partner for the VIXIO GamblingCompliance Global Regulatory Awards.
YGAM, which acted as the official charity partner for the 2020 and 2021 Global Regulatory Awards, is a national charity with a social purpose to inform, educate and safeguard young and vulnerable people against gambling and gaming harms. In recent years, YGAM has established itself as one of the leading charities delivering education programmes to help prevent harm and safeguard future generations.
Daniel Bliss, Director of External Affairs, YGAM, said: "We're delighted to have been chosen by VIXIO to be the official charity partner to these awards for a third year. It provides us with a valuable platform to raise awareness of the work we do to achieve our social purpose. We're looking forward to the event and the opportunity to network with a wide range of stakeholders."
Since their launch in 2017, the independently adjudicated Global Regulatory Awards have become the biggest of their kind, recognising and celebrating those who demonstrate excellence in responsible gambling, and are growing in importance as the industry moves towards a stronger culture of compliance. Winning a prestigious award is a sign of excellence and can enhance your reputation as a leader in the field of compliance and safer gambling.
Nominations for the Global Regulatory Awards officially close on June 30, 2022. Submitting a nomination is free, quick and easier than ever before and is open to industry newcomers and veterans alike.
This year's VIXIO GamblingCompliance Global Regulatory Awards ceremony will be held on November 30, 2022, and we will be returning to the prestigious De Vere Grand Connaught Rooms in Central London, the site of the 2021 ceremony where more than 250 senior industry professionals joined VIXIO to celebrate the achievements of that year's star-studded class of winners.