Сonverting gambling into gaming: BGaming gathered Q1 iGaming industry trends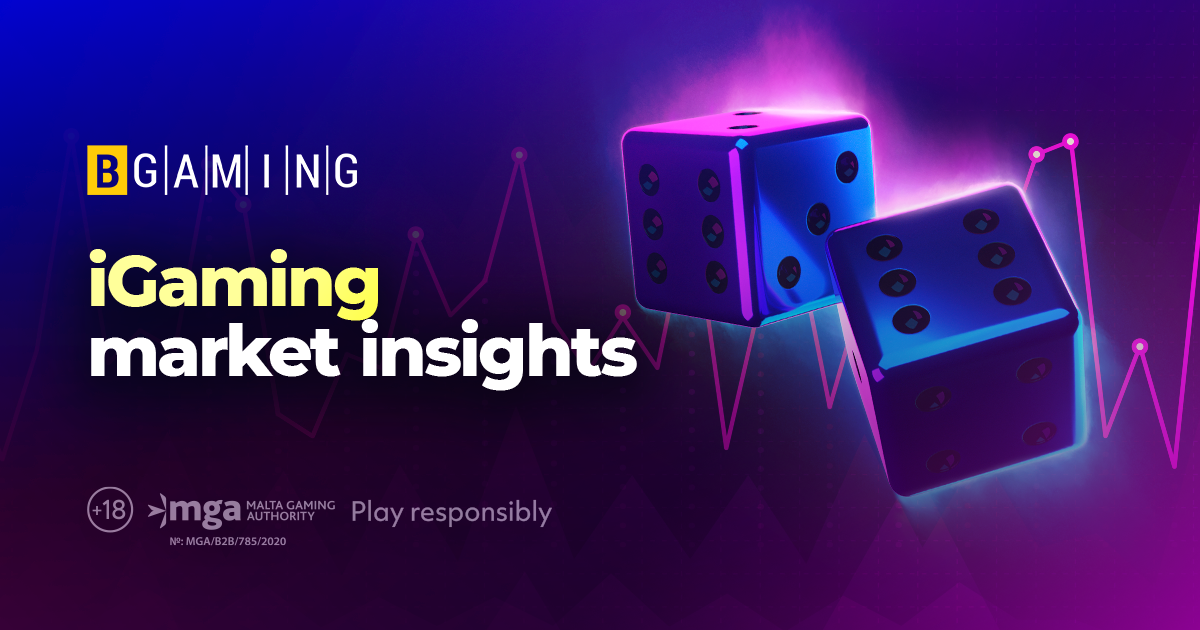 Reading Time:
2
minutes
While the pandemic has negatively affected many areas of entertainment, online gambling has only increased its popularity. The overall tendency is that the iGaming market keeps rapidly expanding. Being the dynamic and fast-growing content provider for online casinos, BGaming has analyzed its Q1 2021 corporate report and gathered more trends of the iGaming industry.
Mobile gaming. iGaming providers strive to be user-friendly for any device because: "In comparison to the past year, it showed a 19% rise. Today more than 94% of the BGaming's audience choose to play on mobile devices", said Marina Ostrovtsova, Director for BGaming. That means that the quality of online slots for smartphones increases as fast as its desktop versions. Meanwhile, iGaming providers are looking for innovative solutions to take mobile gambling to the next level of entertainment. 
Female wave. iGaming providers develop more games targeted at women and they love them! Due to the statistics, ladies will play online slots as often as men soon. The share of the female audience was 30,8% by the end of 2020, today it is almost 39,9%. 
Play for fun. There is no need to hide the fact that many players come to online casinos to multiply their income. But BGaming has found an intriguing trend that more and more people choose online casino games primarily for entertainment. "This shows that many providers offer engaging games with not only good math but also with attractive themes of the games, which means high-quality design, music, and interactive elements to gift genuine impressions to players", noted Bogdan Gres, Brand manager for BGaming. 
Converting gambling into gaming. The line between gambling and video games is gradually blurring. According to the poll conducted among casino players in Q1 2021, BGaming has figured out that around 10% of players come to online gambling from online video games. That gives good opportunities for new ways of collaboration between reputable producers from two sides. Probably, soon we will see promising corporations that will influence both spheres of entertainment.  
BGaming will continue to analyze and share industry trends. Thanks to an expert team and a player-driven approach the studio creates innovative and engaging products featured on reputable platforms and online casinos worldwide. Being the world's first game studio to support cryptocurrencies and offer Provably Fair games, BGaming is one of the trendsetters in the industry.

SOFTSWISS Casino Platform Launches Bonus API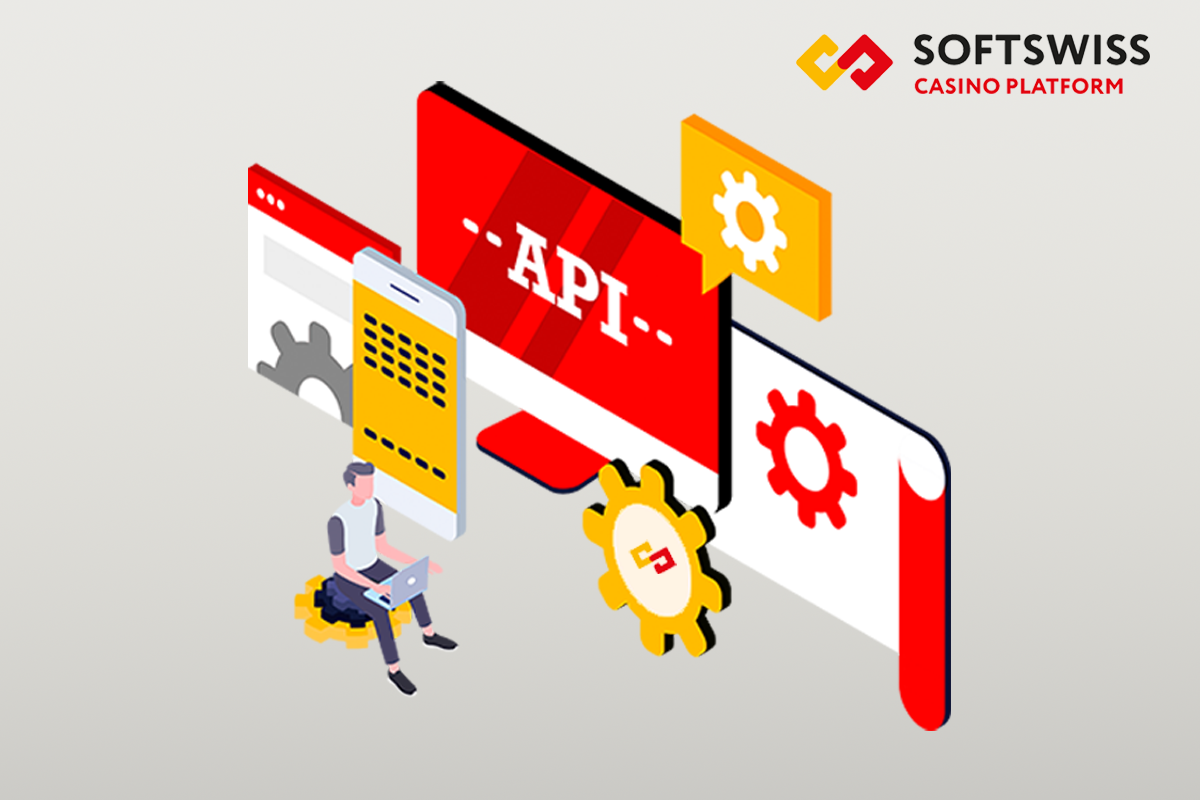 Reading Time:
2
minutes
The SOFTSWISS Casino Platform is expanding its functionality by adding new features and updates, which contribute to player acquisition and retention. Bonus management via API is now available to our clients. The tool makes bonus management even more flexible and allows operators to add a new level of personalisation to bonuses for each player. Moreover, the Bonus API  by the SOFTSWISS Casino Platform enables clients to use the plethora of parameters and settings to craft unique bonuses. 
The Bonus API is a robust and secure tool for bonus automation. This new alternative to the built-in bonus module found in the Casino Platform's back office allows clients to create and provide free spins, cash and lootbox bonuses tied to various events without changing bonus system settings. 
The interface will be especially appreciated by operators who want to extend bonus system possibilities. Via API, SOFTSWISS clients can run their own settings for a desirable bonus, and the system offers the appropriate bonus to a user with the most relevant gaming behaviour. The interface will feature player profile parameters to set up bonus rules. This will enrich the player experience, make the brand's bonus policy more productive and reduce the waiting time for the bonus implementation. 
This addition brings a player-centric approach, flexibility and process customisation to the front. The Bonus API satisfies clients' requests and helps them create improved player bonuses. This is another step towards a smart casino management model for the SOFTSWISS Casino Platform team and their clients. 
"We strive to improve the SOFTSWISS Casino Platform by constantly introducing new functionality and making the product more flexible for our clients. The Bonus API is an excellent example of a tool which will help operators build long-term and fruitful relationships with players, prioritising a personal approach and boosting audience loyalty. Our team is committed to the SOFTSWISS Casino Platform's ongoing evolution. We will continue to develop new top-notch technologies to provide our clients with exceptional service and leading innovations in iGaming," – highlighted Darya Avtukhovich, Head of the Casino Platform at SOFTSWISS.

Several major clients have already tested the Bonus API. The product team will be further developing this interface.
SOFTSWISS Casino Platform is a comprehensive platform for launching a competitive and demanded iGaming brand. Along with integrated payment solutions and a multifunctional back office, the product also includes convenient instruments for managing games and player activity. Available as a part of SOFTSWISS solutions: White Label, Turnkey and Crypto Solution.
About SOFTSWISS 
SOFTSWISS is an international iGaming company supplying certified software solutions for managing gambling operations. The expert team, which counts 1,300+ employees, is based in Malta, Poland, Georgia, and Belarus. SOFTSWISS holds a number of gaming licences and provides one-stop-shop iGaming software solutions. The company has a vast product portfolio, including the Online Casino Platform, the Game Aggregator with thousands of casino games, the Affilka affiliate platform, the the SOFTSWISS Sportsbook Platform and the Jackpot Aggregator. In 2013 SOFTSWISS was the first in the world to introduce a bitcoin-optimised online casino solution.
Quadrant extends partnership with Elgato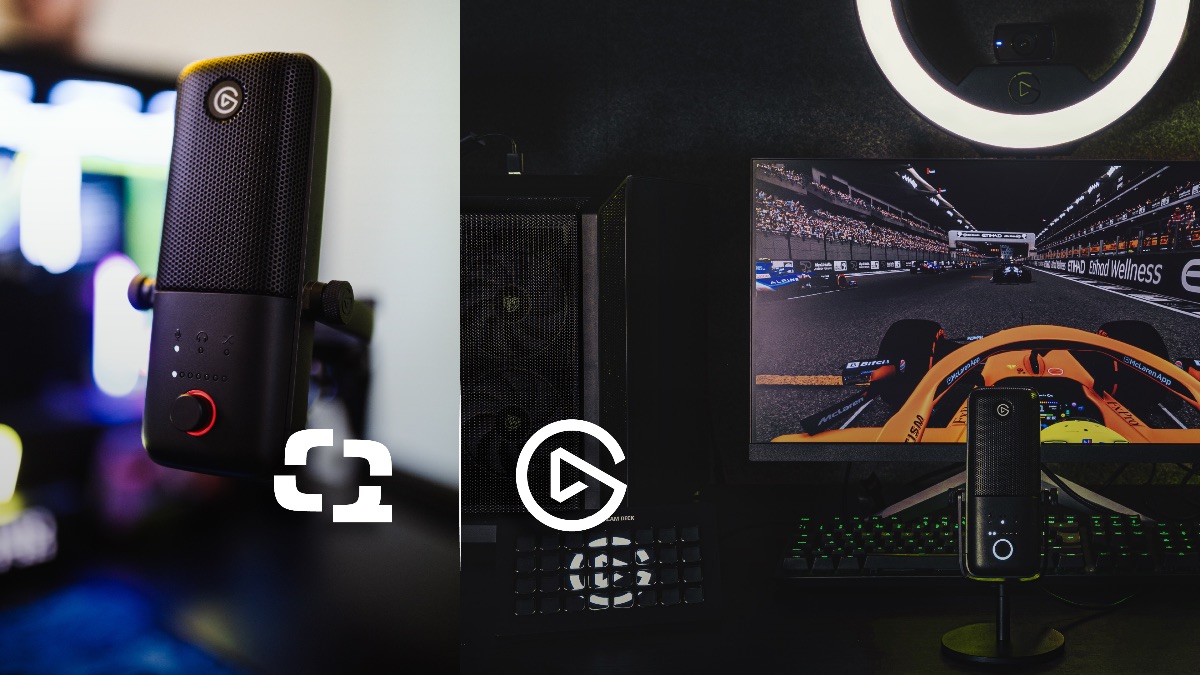 Reading Time:
2
minutes
Gaming, lifestyle, and esports organization Quadrant extends partnership with Official Streaming Equipment Partner Elgato
Quadrant has today (15 August) renewed its long-term partnership with world-leading audio-visual technology provider Elgato.
This renewal of Quadrant's first official partnership signals the success of a natural fitting collaboration. The popular gaming content channel and streaming hardware organisation have both grown exponentially within the video sharing arena.
Elgato offers a broad range of innovative audio-visual products including microphones, webcams and lighting, as well as interface decks and capture devices that are used by content creators across all video sharing platforms.
The Munich-based streaming solutions brand recently launched their 'Create Greatness' campaign with the help of Quadrant. The campaign serves to usher in a new generation of content creators by celebrating individuality and personal story telling.
'Create Greatness' is a rallying cry to enable creators and unite communities as Elgato strives to empower them with technology that enhances, defines and perfects the creators' output.
This marks the content creation tech specialists' first brand campaign focused upon the amplification of creativity, an area which Quadrant and its founder Lando Norris are more than equipped to assist with.
As Quadrant's Official Streaming Equipment Partner, Elgato has unlocked the combined audience of the channel's prestigious talent team – Lando Norris, FNG, Aarava, SuperGT, RiaBish, Fifakill and Max Fewtrell – enabling them to reach ever increasing levels of viewership.
Together, the two organisations are set to harness a long-term partnership to deliver, and through 'Create Greatness' encourage, top quality content to global audiences on premium streaming hardware.
Jamie MacLaurin, Chief Sporting Officer at Quadrant, said: "We're very excited to announce the renewal of our partnership with Elgato. This partnership has elevated the quality of our content and live streams both on the Quadrant channel and our creators' individual channels through continued support and supply of their top-of-the-line equipment. Elgato have been a tremendous partner and a pleasure to work with, and we look forward to building on the foundations we have already built together."
Tom Hildreth, Senior Partnerships Manager at Elgato, said: "We didn't hesitate when it came to discussions about working together with Quadrant for a second year. From all the high-quality content they've created to being central in one of the largest campaigns we've ever put together, we couldn't be happier with how the partnership has gone so far. With ideas and plans already in the works, it's an exciting journey that we are thrilled to be continuing."
CBBC announces new esports show: Game on Grandparents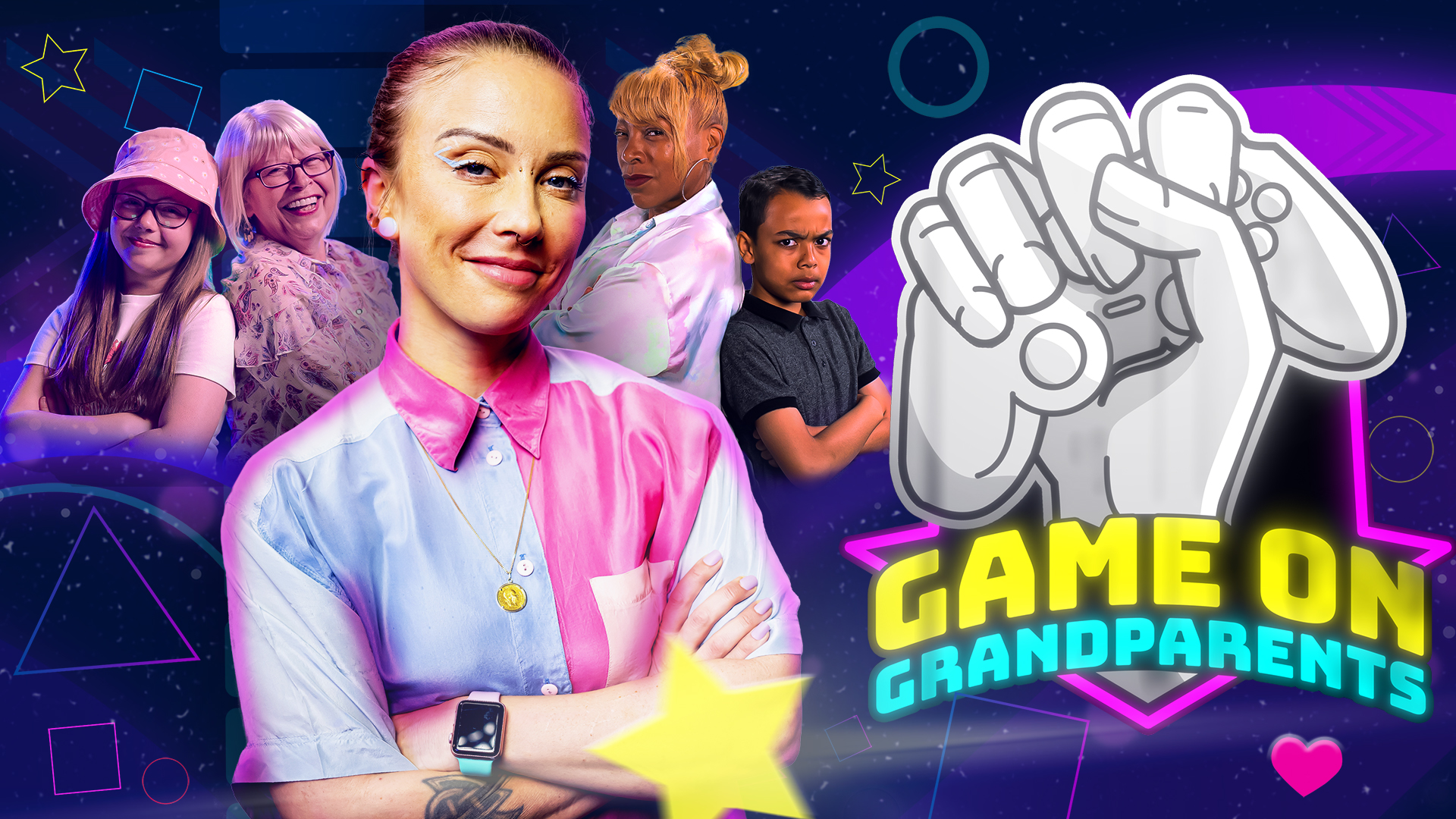 Reading Time:
2
minutes
GAME ON GRANDPARENTS – ELECTRIC ROBIN BRINGS A NEW ESPORTS SERIES TO CBBC  THIS AUGUST
CBBC's Game on Grandparents, is a gaming competition series like no other. Produced by Electric Robin [part of Banijay group], young gamers and their grandparents will step into each other's lives like never before. The first episode airs today Monday 15th August at 09:15 on CBBC and BBC iPlayer.
Girls and boys who dream of playing at an esports tournament are about to get the chance BUT there's a twist, they won't be playing themselves, they'll be training up their gaming rookie grandparents to take part!
And while their grandparents are busy practising, the children have to take on their roles about the house from washing up to walking the dog, to entertaining Grandma's friends for the afternoon – what could possibly go wrong?!
Throughout the series we see 18 sets of teams battle it out to be named Game on Grandparents champions. They compete with some of the biggest gaming titles in the world including Minecraft, Just Dance, Wii Ski, Mario Golf, Mario Kart, Wipeout, Gran Turismo, Super Smash Bros and Splatoon.
Along the way they are given a little bit of help from world-renowned gaming celebrities including, Ali-A, Yammy, Sanna, Jelly, Blackpanthaa, Adam Savage, Vikkstar, Ruby Rube and more, who have a combined reach of over 85million on YouTube alone.
Joining this star studded line up is Game on Grandparents host, Julia Hardy, known for the Top Gear Gaming Show and the BBC Sounds podcast, This Game Changed My Life, and esports royalty Miles Ross offering energetic and exciting commentary throughout.
Julia Hardy, Game on Grandparents Host said: "It's been such a pleasure to see all of our families spend time together and learn from each other, all whilst creating a memory that they'll never forget. I mean who would forget playing on an esports stage in front of a live studio audience just like the pros?
Premiering on CBBC and BBC iPlayer Monday the 15th August at 9:10am every weekday morning for two weeks. All episodes will be available to watch again on BBC iPlayer.
Grandparents and Gaming, what's not to love?