Kinguin partners with popular gaming payment solution Neosurf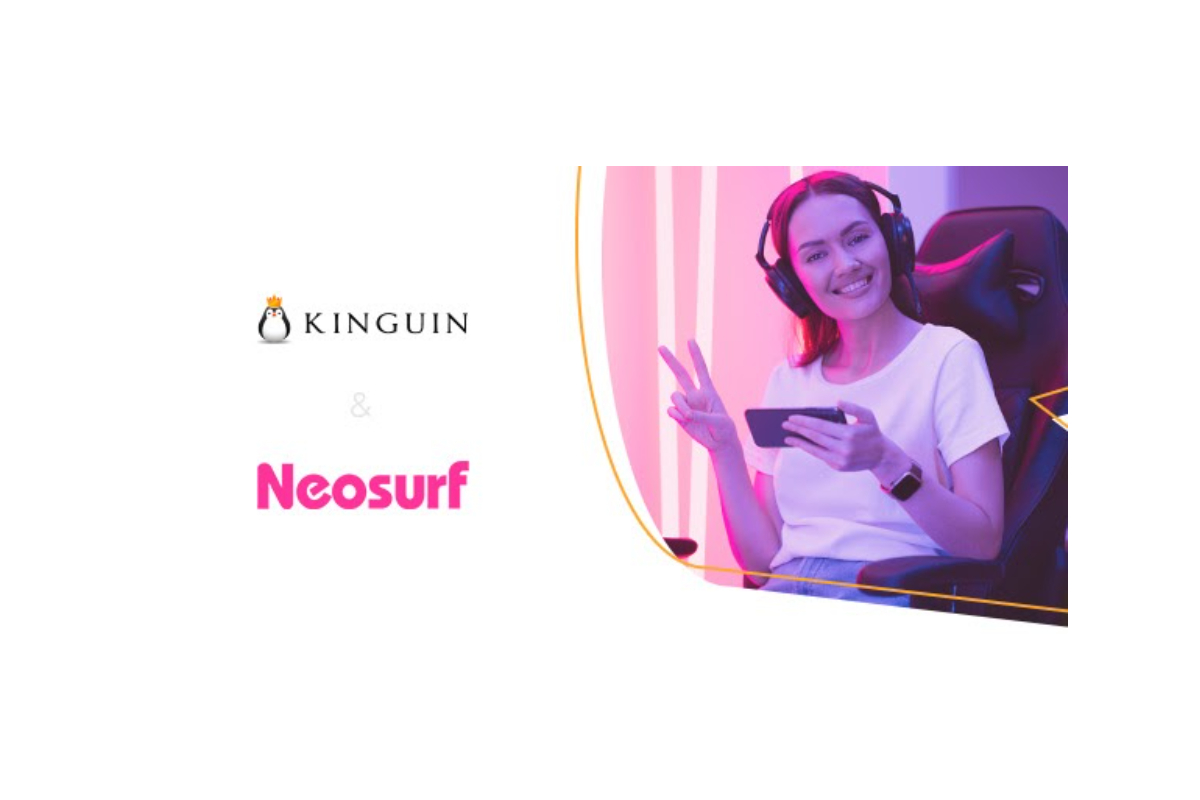 Reading Time:
2
minutes
Neosurf is a popular payment solution within the gaming and esports community

Millions of Kinguin customers in five continents can now purchase products on Kinguin.net with Neosurf

Neosurf gives users a safe, secure and private way of making payments online
Kinguin, the world's first digital marketplace for gamers, has today announced a partnership with Neosurf, a world-renowned payments solution provider. Through this collaboration, Kinguin will give millions of its customers in Europe, Canada, Australia, South America and Africa the option to purchase products on Kinguin.net using Neosurf's prepaid cash vouchers.
Both brands are titans in the games industry. Neosurf is a proven, popular payment solution with the community giving all gaming fans, even those without a debit or credit card, the chance to purchase their favourite software. It has fostered numerous partnerships within esports by partnering with various esports organisations and has recently hosted its own tournament – The Neosurf Cup. The organisation is also partnered with industry experts like ESE Entertainment to create and expand its efforts in esports and games on a global scale.
Meanwhile Kinguin is a global digital marketplace for gamers that sells video games, software and in-game items to users all around the world. It opened its own Esports Performance Center – which was the first professional facility for teams in central Europe – in 2017 and also sponsors leading Polish esports teams Anonymo and devils.one. As well as continuing to dedicate resources to nurturing talent, the brands share similar core values – the ambition to promote inclusivity in gaming and giving more people access to the industry.
Founded in 2004, Neosurf gives shoppers a safer way to purchase online. It enables users to purchase goods without using a credit card or disclosing personal information. It provides significant support to developing countries by offering a variety of services to cash users that allows them to facilitate online payments, prepaid card reloads, money transfers and bill payments.
Neosurf cash vouchers are available at thousands of local convenience stores around the world and customers can pay for the vouchers using cash or card payments. After purchasing a cash voucher, customers will then receive a 10-character voucher code, which can be used to pay online at Kinguin.net with the added security and privacy of a prepaid card.
Chief Commercial Officer at Neosurf, Andrea McGeachin, commented, "The partnership we have established with Kinguin is an important step for Neosurf and one that supports our  philosophy of putting the gaming community at the heart of everything we do. Whether accessing a whole suite of esports through the Kinguin Lounge, or individual offerings from the extensive Kinguin marketplace, Neosurf gamers can now benefit from amazing cash deals. We look forward to the Neosurf and Kinguin relationship going from strength to strength."
Head of Payments at Kinguin, Faheem Bakshi, said: "Neosurf is a payment solution provider that is embedded in the gaming community, so we're delighted to give millions of our loyal customers the opportunity to use Neosurf cash vouchers to purchase all their gaming products securely, while also protecting their identity."
Kinguin.net currently has more than 250 payment methods available globally, including popular payment methods such as global wallets, credit and debit card payments as well as country specific local payment options. Kinguin is among the first game trading platforms to offer BitCoin, Mobile payments and cash payments. Merchants on Kinguin are able to withdraw their earnings using BitCoin. Recently Kinguin expanded crypto payments by Ethereum, Litecoin and Rippl and it is continually working on expanding its list of accepted payment methods to enhance its user experience.

ADMIX RAISES $25M SERIES B TO MONETIZE THE METAVERSE WITH IN-PLAY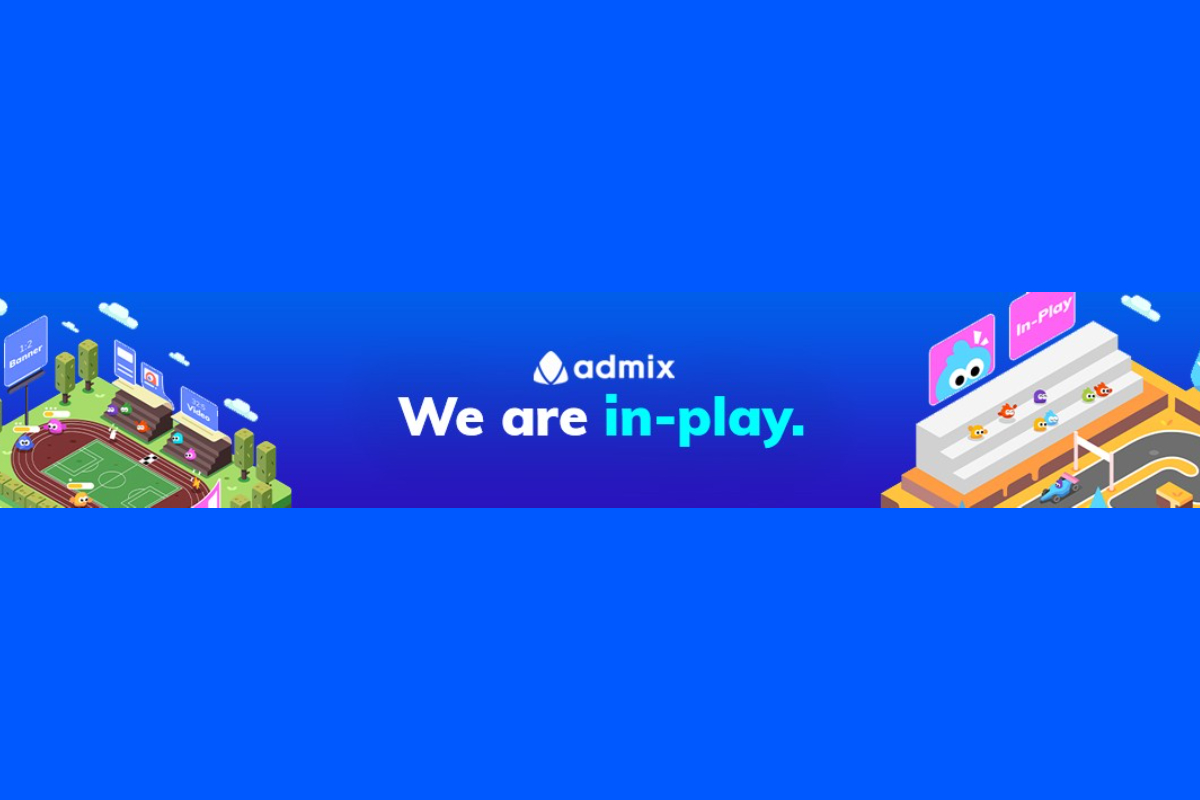 Reading Time:
3
minutes
Admix, the leading In-Play monetization company that bridges the gap between gaming content and brands, today announces that it has raised USD $25 million in a Series B round to scale up its In-Play solution worldwide; and establish it as the content monetization layer for the metaverse.
Arriving just one year after Admix's Series A round, this latest raise is the largest secured by any non-intrusive games monetization company and brings Admix's total funding to USD $37 million. Participating in the Series B round are renowned VCs Elefund, Force Over Mass, DIP Capital, Notion Capital, Speedinvest, Rocket Capital, Colopl Next, Sure Valley Ventures and Sidedoor Ventures as well as growth investor Kuvi Capital and angels from the gaming industry.
Founded in 2018, Admix pioneered In-Play advertising; an unrivalled solution that bridges the gap between brands, creators and advertisers using non-intrusive product placements integrated inside video games. Over 300 global games and thousands of advertisers currently use Admix's end-to-end platform which utilizes drag and drop SDKs for game publishers to integrate into their games, a platform for advertisers to access the gaming world, independently verified measurement and data reporting. The company has recently made key hires in the Americas and APAC where its presence will now be expanded further.
The first phase of Admix's development has proven its commercial model, which is on track to deliver 1,000% year-on-year revenue hypergrowth. This fresh capital is set to power Admix's evolution as a set of monetization tools for the new creator economy, and its second critical phase of product development that will set standards in the formative metaverse. In building the technology and tools to empower creators to make money from their content, Admix will iterate on its state-of-the-art proprietary rendering technology which can digitally inject complex 2D or 3D constructs into any 3D environment, with zero impact on virtual world engine performance.
Samuel Huber, CEO and Co-founder at Admix, commented:
"We're delighted to have secured this substantial funding round which signifies the start of Admix Phase 2. This funding round validates the incredible hard work which the entire team has worked so tirelessly to reach. We see the internet entering a new stage: Web 3.0 or the metaverse, characterized by real-time 3D interactions and a new creator economy, spearheaded by the video games industry. We are establishing In-Play as the monetization layer for gaming and the metaverse. While many players in our industry are essentially agencies, Admix is building critical infrastructure for creators to monetize their content in the best way possible."
Admix COO and Co-Founder, Joe Bachle-Morris, added:
"This Series B round – the most significant in our industry by far – comes at a time when household name brands and some of the highest-grossing games ever are joining either end of the Admix ecosystem. Research we released last week demonstrates just how hot an area this is for brands, with 93% of media buyers intending to conduct an In-Play campaign within the next few years. We've built an unbeatable tech stack, proved our model commercially and recently put boots on the ground in North America, LATAM and APAC, where our presence will now be ramped up. Admix is at the forefront of gaming as a media channel and we're excited to be able to put even greater firepower behind creating the infrastructure that will enable our creators and clients to maximize the opportunity."
Serik Kaldykulov, Founder and Managing Partner at Elefund, commented:
"Sam and Joe are exactly the type of founders we want to work with at Elefund. They created Admix and In-Play with their incredible vision for the future of digital gaming, and we believe that they will continue to play a significant role in shaping how consumers and businesses exist and interact in what the world will come to know as the metaverse."
Lucas Stoops, Investment Manager at Force over Mass Capital, commented:
"We are delighted to invest in Admix again. This Series B shows the wider market is waking up to new monetization tools. The investment will allow Admix to continue to innovate with its platform, enabling developers to monetize their games and advertisers to reach a new and growing audience."
Admix is experiencing hypergrowth driven by unprecedented inbound and direct sales and has doubled in size to more than 80 staff this year. It has recently signed deals for In-Play campaigns with Calvin Klein, Schuh, Movember and Sky.
Snax Launches New App that Turns Players into Movie Makers with Interactive Gameplay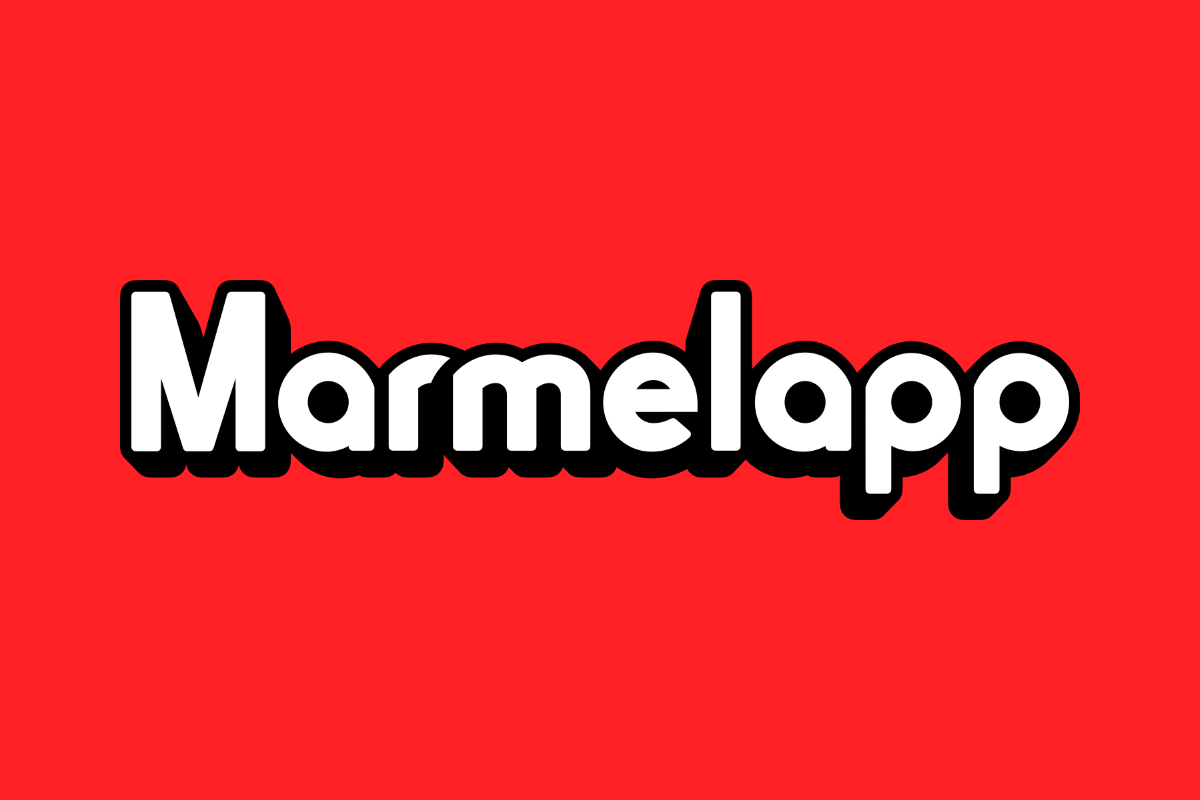 Reading Time:
< 1
minute
The future of interactive movies has arrived. Paris-based startup Marmelapp has released Snax, an app that combines movies with interactive gameplay to give the player control over how the story progresses. Players become movie makers by making choices with bitesize content and solving fun puzzles.
Snax combines movies with interactive gameplay to give the viewer control over how the story progresses. Choose which direction to go, where to hide, how to react and more as the story unfolds. Use the 360 mode to look around before making decisions. Viewers will also encounter puzzles during gameplay, and hits are available for those who get stuck.
Reviewer dxlyen gave Snax five stars and said, "Perfect for the spooky season! It really makes you think, there are cool features like 360 mode, and it's really like you're actually there. But get this, you don't need any account or anything! And btw the effect it makes when you open the app is so satisfying. Really needs more recognition."
Nasia2006 said, "Just from the first episode, I am hooked on this app! It really makes you think, and it's a very interesting app!! Best thing I could have ever downloaded, honestly!"
Snax is free to download on the Apple App store and offers free gameplay options. Subscription options are available within the app for premium features and unlimited content. Subscriptions are available for one week, one month, and one year.
Game ON Mid Sweden reveals Investor & Publisher Connector event for budding Nordic game developers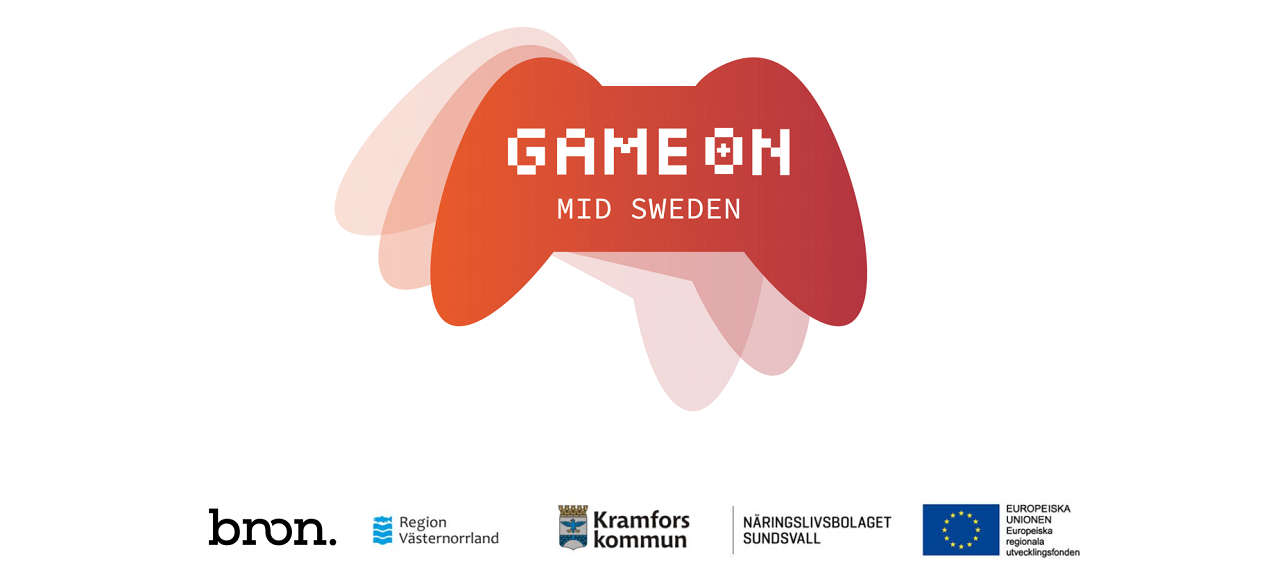 Reading Time:
3
minutes
Mid-Sweden's biggest gaming hub launches a series of free workshops ahead of Investor & Publisher Connector, in partnership with Steel Media
Game ON Mid Sweden has announced Investor & Publisher Connector, an exciting new virtual matchmaking event for hopeful game developers, taking place on 1st November. Hosted in partnership with Steel Media, the free event will offer the next generation of Nordic games developers the opportunity to meet with publishers and investors with the aim of securing support/investment/building contacts. Aspiring game developers had the chance to take part in a series of free business development workshops.
Investor & Publisher Connector will give prospective developers and designers the opportunity to kickstart their careers, forging a name for themselves among key investors in the gaming industry. During the session, game developers will be matched with organisations and individuals best suited to their needs and give them the opportunity to present their ideas and game concepts. Ahead of the event, game developers had the opportunity to take part in educational workshops to ensure they are fully prepared to meet with investors and publishers.
Game ON Mid Sweden brings education and contacts to people to help them to make their way into the game industry. It works with mentors and industry experts from across the world to provide the necessary resources to support new developers. It aims to advise, equip and inspire participants, supporting their success and encouraging them to thrive in their newly developed areas of expertise. With a focus on growth, development and recognition in Sweden's booming gaming sector, Game ON Mid Sweden guides these hopeful developers to the next stage of their budding careers.
As the global gaming industry continues to grow, Sweden stands out above the rest. In the last year, around one billion players have played a game made by the Swedes. The growth from 2009 to 2019 was substantial, including a 25- fold increase in total revenue from €91 million to €2,318 million according to the Game Developer Index.
Patty Toledo, Project Lead at Game ON Mid Sweden, saw the potential that the country has to offer and knew she had to seize the opportunity to showcase the outstanding talent that is in Sweden. Patty Toledo didn't just stop there, extending Game ON Mid Sweden to drive success in other Nordic countries that also need support and guidance.
"The gaming industry continues to build and grow and it's my job to ensure that mid-Sweden is not left behind and has an equal chance against the rest of the world", says Patty Toledo Project Lead at Game ON Mid Sweden. She continues, "It is great to get the support from big names like Steel Media, and to have 9iNTERACTIVE and LEGENDARY.VC participating in such a life-altering event for these hopeful developers."
"A tremendous obstacle to becoming established in the games industry is being well connected with like-minded people, this Investor & Publisher Connector will help developers to meet and further build on these relationships. I cannot wait to see what is next."
Ahead of  Investor & Publisher Connector, Game ON offered multiple free workshops, to give participants the opportunity to be as prepared as they can be for the main event. These included "How to create a pitch deck" by PR guru Jacki Vause, CEO and Founder of Dimoso, "How to improve and showcase your game" by Sophia Drake, expert in supporting Indie Developers and organiser of Steel Media's event The Big Indie Pitch.  But the students and first time teams are not left behind, as Game ON is offering them a feedback pitching session on November 11. In this practice session, developers will pitch to publishers in an informal setting and receive tips and advice on how they should expertly present not only their games but themselves.