Kinguin partners with popular gaming payment solution Neosurf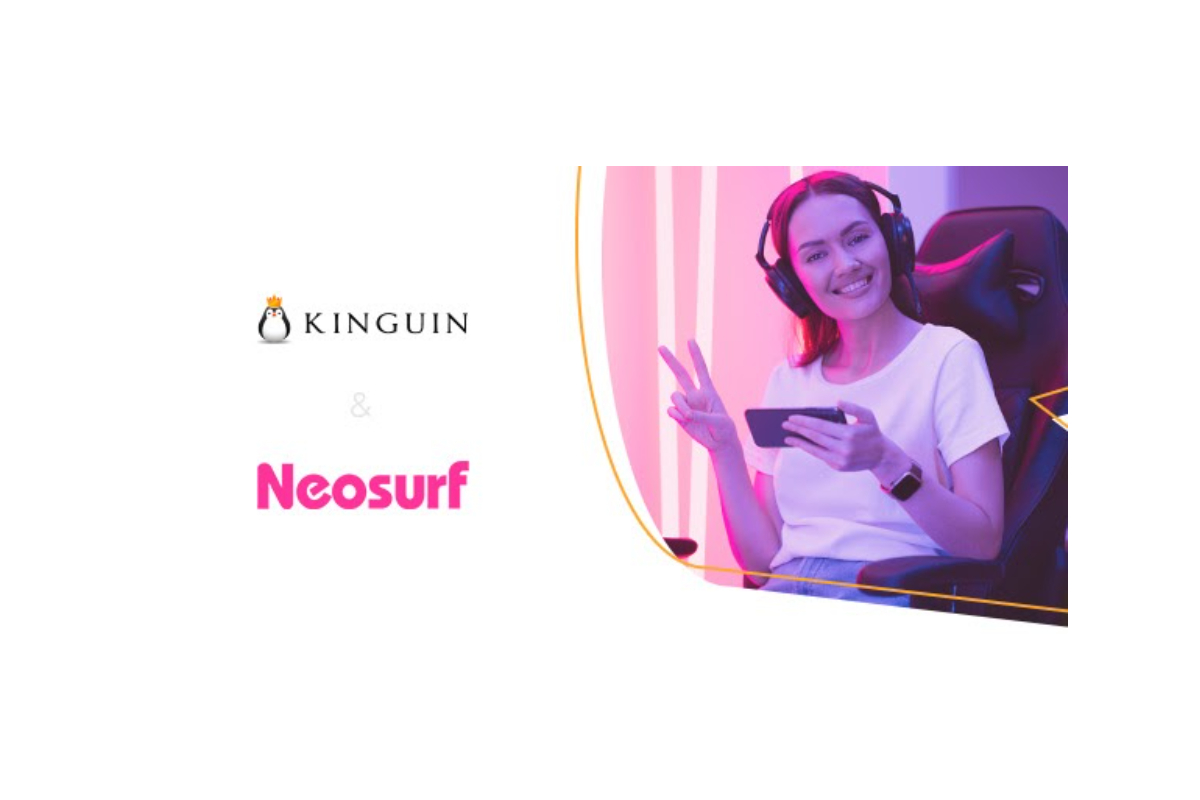 Reading Time:
2
minutes
Neosurf is a popular payment solution within the gaming and esports community

Millions of Kinguin customers in five continents can now purchase products on Kinguin.net with Neosurf

Neosurf gives users a safe, secure and private way of making payments online
Kinguin, the world's first digital marketplace for gamers, has today announced a partnership with Neosurf, a world-renowned payments solution provider. Through this collaboration, Kinguin will give millions of its customers in Europe, Canada, Australia, South America and Africa the option to purchase products on Kinguin.net using Neosurf's prepaid cash vouchers.
Both brands are titans in the games industry. Neosurf is a proven, popular payment solution with the community giving all gaming fans, even those without a debit or credit card, the chance to purchase their favourite software. It has fostered numerous partnerships within esports by partnering with various esports organisations and has recently hosted its own tournament – The Neosurf Cup. The organisation is also partnered with industry experts like ESE Entertainment to create and expand its efforts in esports and games on a global scale.
Meanwhile Kinguin is a global digital marketplace for gamers that sells video games, software and in-game items to users all around the world. It opened its own Esports Performance Center – which was the first professional facility for teams in central Europe – in 2017 and also sponsors leading Polish esports teams Anonymo and devils.one. As well as continuing to dedicate resources to nurturing talent, the brands share similar core values – the ambition to promote inclusivity in gaming and giving more people access to the industry.
Founded in 2004, Neosurf gives shoppers a safer way to purchase online. It enables users to purchase goods without using a credit card or disclosing personal information. It provides significant support to developing countries by offering a variety of services to cash users that allows them to facilitate online payments, prepaid card reloads, money transfers and bill payments.
Neosurf cash vouchers are available at thousands of local convenience stores around the world and customers can pay for the vouchers using cash or card payments. After purchasing a cash voucher, customers will then receive a 10-character voucher code, which can be used to pay online at Kinguin.net with the added security and privacy of a prepaid card.
Chief Commercial Officer at Neosurf, Andrea McGeachin, commented, "The partnership we have established with Kinguin is an important step for Neosurf and one that supports our  philosophy of putting the gaming community at the heart of everything we do. Whether accessing a whole suite of esports through the Kinguin Lounge, or individual offerings from the extensive Kinguin marketplace, Neosurf gamers can now benefit from amazing cash deals. We look forward to the Neosurf and Kinguin relationship going from strength to strength."
Head of Payments at Kinguin, Faheem Bakshi, said: "Neosurf is a payment solution provider that is embedded in the gaming community, so we're delighted to give millions of our loyal customers the opportunity to use Neosurf cash vouchers to purchase all their gaming products securely, while also protecting their identity."
Kinguin.net currently has more than 250 payment methods available globally, including popular payment methods such as global wallets, credit and debit card payments as well as country specific local payment options. Kinguin is among the first game trading platforms to offer BitCoin, Mobile payments and cash payments. Merchants on Kinguin are able to withdraw their earnings using BitCoin. Recently Kinguin expanded crypto payments by Ethereum, Litecoin and Rippl and it is continually working on expanding its list of accepted payment methods to enhance its user experience.

Inaugural Apex Legends event BLAST Titans welcomes Western Digital as sponsor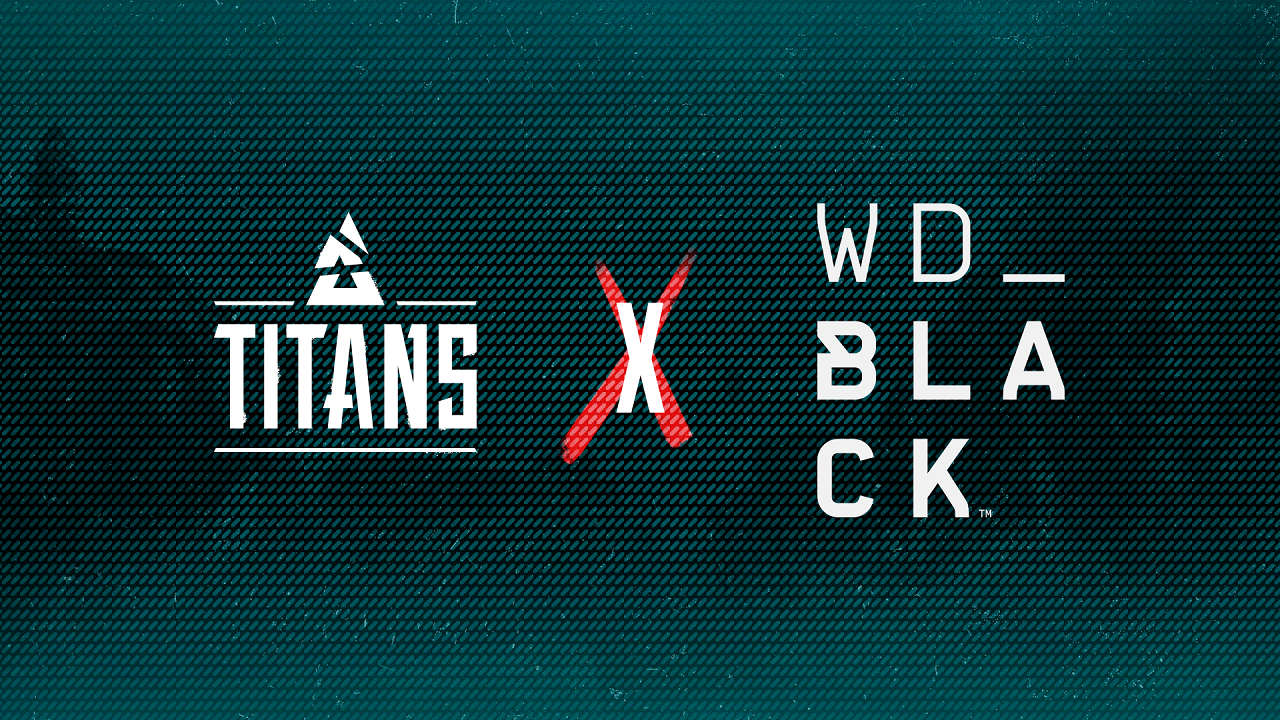 Reading Time:
2
minutes
BLAST Titans (July 23-25 & July 31-August 1) has teamed up with Western Digital's WD_BLACK™ gaming brand as the sponsor of its Apex Legends event, which will involve Europe's top 40 teams, competing across two weekends for a €40,000 prize pool.
The partnership will include product giveaways, collaborative content opportunities, branding across the tournament's digital and physical assets and exclusive activation of the in-game replay segments.
Western Digital's award winning WD_BLACK™ portfolio of products provides gamers around the world with fast, high-performance storage solutions to upgrade their PC and console gaming experiences.
The inaugural BLAST Titans tournament will see 40 teams, including the likes of Gambit, Alliance and NAVI, competing online over two action packed weekends – the esports tournament organiser's first event in the popular battle royale game.
Oliver Clarke, Head of Brand Partnerships at BLAST, said: "We are delighted to collaborate with a leading gaming storage brand like WD_BLACK in our first venture into Apex Legends – BLAST Titans promises to be a hugely entertaining and exciting event with the prospect of engaging with the game's fast growing and highly passionate community of gamers.
"WD_BLACK delivers innovative storage solutions customized for the gamer, and this innovation is something BLAST shares a passion for in creating industry leading esports production and events. We look forward to authentically integrating the brand into the BLAST Titans experience."
Apex Legends has proved to be a popular game since its introduction in 2019. In April this year, EA announced the game had surpassed 100 million players, a 30% year-on-year growth and its esports event viewership had grown in line with the popularity of the game.
The first weekend (July 23-25) will be a double elimination battle royale event involving 40 teams, which will be made up of the top 20 European teams on recent form, 10 invited wildcard teams and 10 teams via open qualifiers. The second weekend (July 31-August 1) will feature the top 20 teams from weekend one, facing each other in the Arenas mode that was first introduced in the game last month.

BLAST Titans will be broadcast exclusively on Twitch and will be supported by the leading live streaming platform. The host English language broadcast will be live from Twitch.tv/BLASTTV.   
Stack Up! (or dive trying), the Italian Stacking 'n' Climbing Party Platformer Launches on Steam Today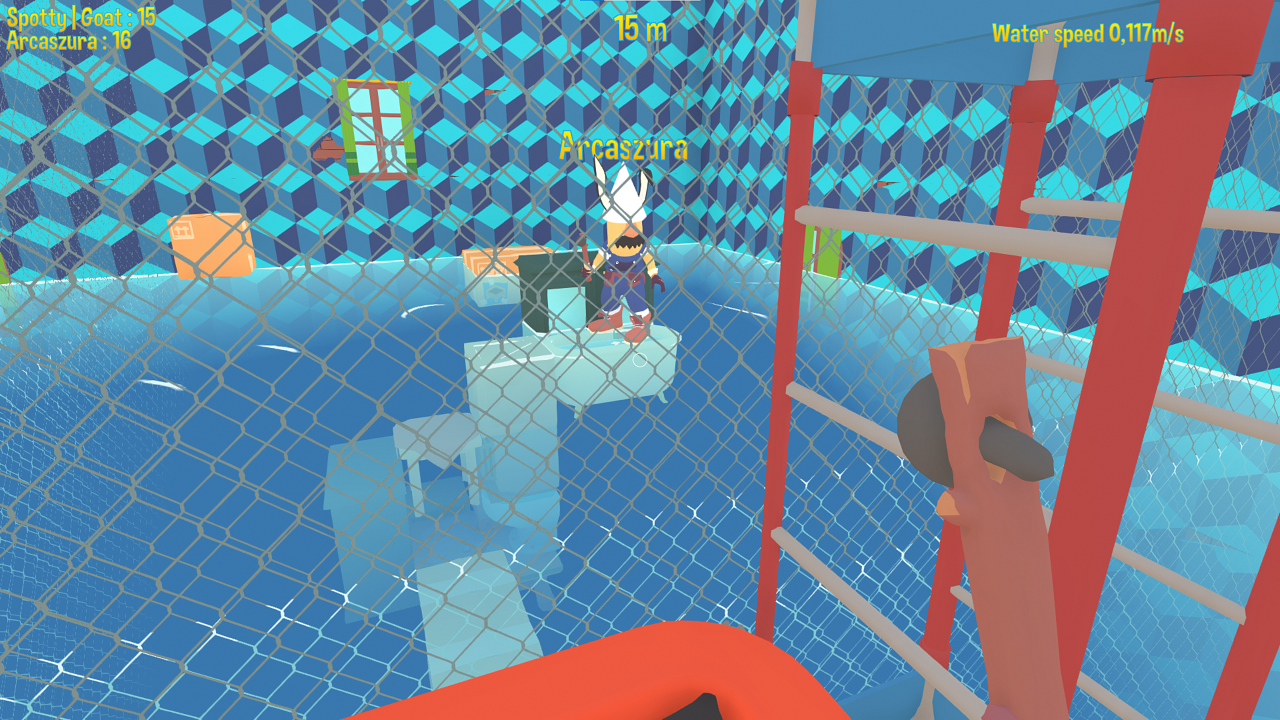 Reading Time:
2
minutes
PixelConflict are pleased to announce that Stack Up! (or dive trying), the team's debut title and Stacking 'n' Climbing Party Platformer, is officially available to purchase on Steam for PC. Whether looking for solo lighthearted stackin' fun or laser focused, sweat of the brow competition, all budding stackers in search for that 'one more game' feeling can enter the Stack Up House right now, right here.
Starting at the bottom of a suspiciously empty house, players jumping into Stack Up! (or dive trying) may quickly realise something's not quite the way it should be. The colourful walls with its posters and sky-blue windows combined with the outright silly soundtrack and the sometimes psychedelic wallpaper make for a joyous experience… almost. Suddenly, boxes of all shapes and sizes begin to fall  from the ceiling above, marking the true beginning of the game.
In a race against time, players will now need to unpack the colourful furniture inside the falling boxes, stacking them together to erect satisfyingly enormous platforms, as simple or complex, as wide or thin, against the walls or in the centre of the room, in an attempt to stay one step ahead of the rising water, which begins to flow from the busted pipes below. Stack Up! (or dive trying) can be an enticing challenge in solo as much as an exhilarating race against friends around the world, and features easy, medium, hard or customizable difficulty levels meaning first timers and hardcore players alike will find a boot-soaking challenge to get stuck into!
"It's finally launch day! I cannot hide the fact that the three of us here at PixelConflict are a healthy mix of real anxious and real excited about putting our debut project out into the world" said Davide Jensen, one of the three co-founders and lead programmer at Italian Indie Studio PixelConflict. "Though thanks to all the feedback we've received by the press and on social media, we're sure that people who download Stack Up will have a lot of fun, this is what makes it all worthwhile for us!"
gamescom 2021 focuses on the societal potential of games for the post-pandemic era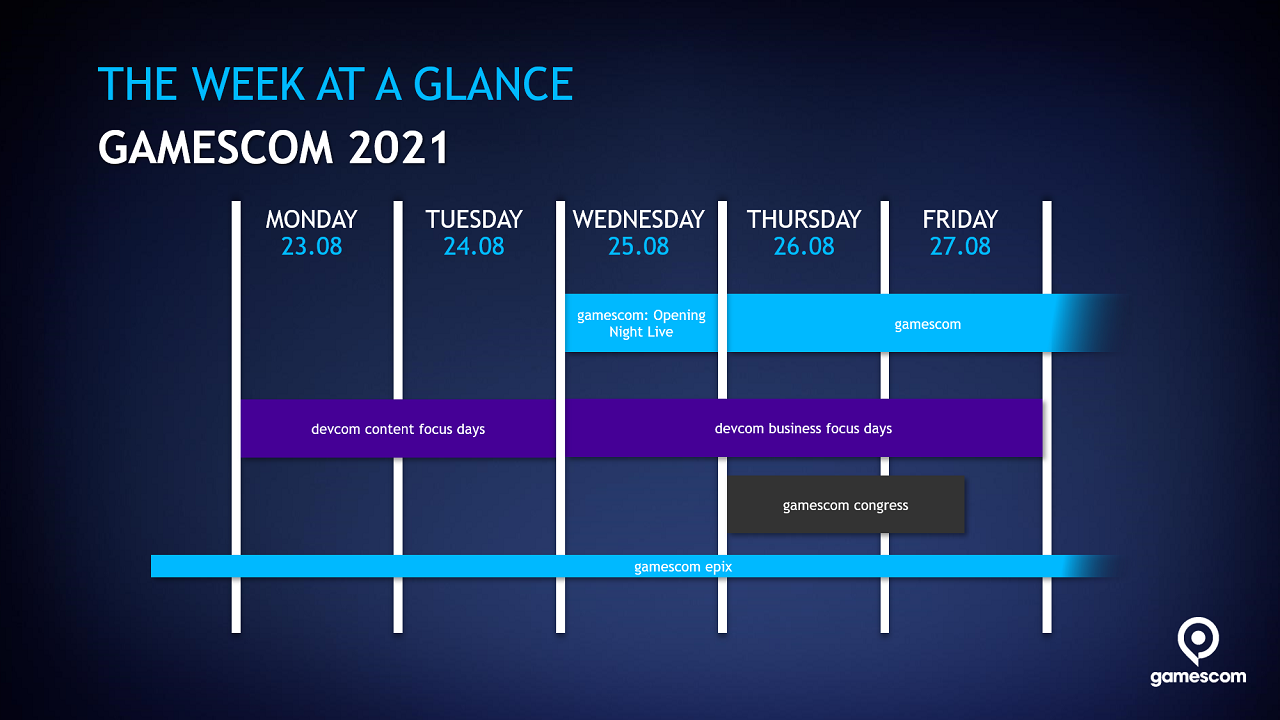 Reading Time:
3
minutes
'Games: The New Normal' is the central theme of gamescom 2021
gamescom trends 2021: 'more games for less money' and 'live streaming'
Debatt(l)e Royale with the secretaries general of the political parties will be live-streamed on 27 August starting at 12.30 p.m.
Currently, 6 out of 10 Germans play games on a regular basis, as do more than 2.2 billion people worldwide – and there is no denying the huge potential of games. Computer and video games make millions of people happy every day, especially in difficult times like the pandemic, and they have long been used in companies, schools, retirement homes and museums. This year's gamescom aims to highlight the enormous potential of games with its central theme 'Games: The New Normal'. After all, the pandemic has clearly demonstrated once again the importance of games in society and the potential that still needs to be developed.
'Games are a natural part of everyday life for billions of people around the world – for entertainment, work and education. Today, no one is surprised to see concerts, election campaigns and even church services set in computer and video games. This shows the potential of games, which we have only just begun to explore. Likewise, after the Covid-19 pandemic, the more digital and networked world will rely more than ever on games and their technologies,' says Felix Falk, Managing Director of game. 'This makes it all the more important now, also politically, to have a clear plan for how we can tap the tremendous potential of games even better in the future. With the recently introduced games strategy, we now have a strong concept at the national level. Now it is up to the next federal government to put concrete measures in place. This is something we also want to talk about at the political opening of gamescom and the Debatt(l)e Royale with the leading representatives of the political parties in Germany.'
Trend: 'more games for less money'
Never before have so many games been available to play completely free of charge. On PCs, consoles and smartphones, millions of players use a wide variety of games in all genres free of charge – alone or with their friends. Still, many fans like to invest money in their free-to-play games, for instance to customise their gaming experience. And even full-price games can now be played as a standard feature of increasingly comprehensive subscription services that are available for just a few euros a month. So, despite a sharp rise in production costs in recent years, it has never been as affordable to play such a wide variety of games as it is today.
Trend: 'live streaming'
Live streaming on platforms like Facebook Gaming, Twitch and YouTube has been one of the fastest-growing phenomena in games culture in recent years. Live streaming events with gaming communities have long since become the campfire of the digital age. This is where today's creative talents meet their fans for a unique exchange of ideas. Increasingly, the unparalleled combination of live streaming and a community is also being used outside the gaming world, for example for music and sports events, and this is gradually blurring the boundary between creators and audiences. gamescom also relies on the phenomenon of live streaming to delight millions of fans worldwide with shows like gamescom: Opening Night Live and the formats of its many partners.
In recent years, gamescom has emerged as an important platform for political exchange. This year again, there will be several events for this purpose with the political opening of gamescom, the gamescom congress and the Debatt(l)e Royale. These special events will kick off with the political opening on 26 August from 10 a.m. On the same day, the gamescom congress starts, Europe's leading event devoted to the potential of computer games in a digitalised world. Finally, on 27 August, the Debatt(l)e Royale will take place at 12.30 p.m. The round-table discussion of the secretaries general of the political parties will be live-streamed from the federal state representation of North Rhine-Westphalia in Berlin. This year's host is German creator LeFloid. In addition to discussing the best games policy for Germany, the focus will be on the community's questions about the German federal elections. With this initiative, gamescom organisers hope to send a clear message to the community underscoring the importance of taking part in the elections in September.
About gamescom
gamescom is the world's largest event for computer and video games, as well as Europe's largest business platform for the games industry. In 2021, gamescom will be an exclusively digital event from Wednesday, 25 August, to Friday, 27 August. Events will not take place on-site in Cologne this year. gamescom is jointly organised by Koelnmesse and game – the German Games Industry Association.
game – the German Games Industry Association
We are the association of the German games industry. Our members include developers, publishers and many other games industry actors such as esports event organisers, educational establishments and service providers. As a joint organiser of gamescom, we are responsible for the world's biggest event for computer and video games. We are an expert partner for media and for political and social institutions, and answer questions relating to market development, games culture and media literacy. Our mission is to make Germany the best games location.