SoftSwiss Sportsbook introduces Free bets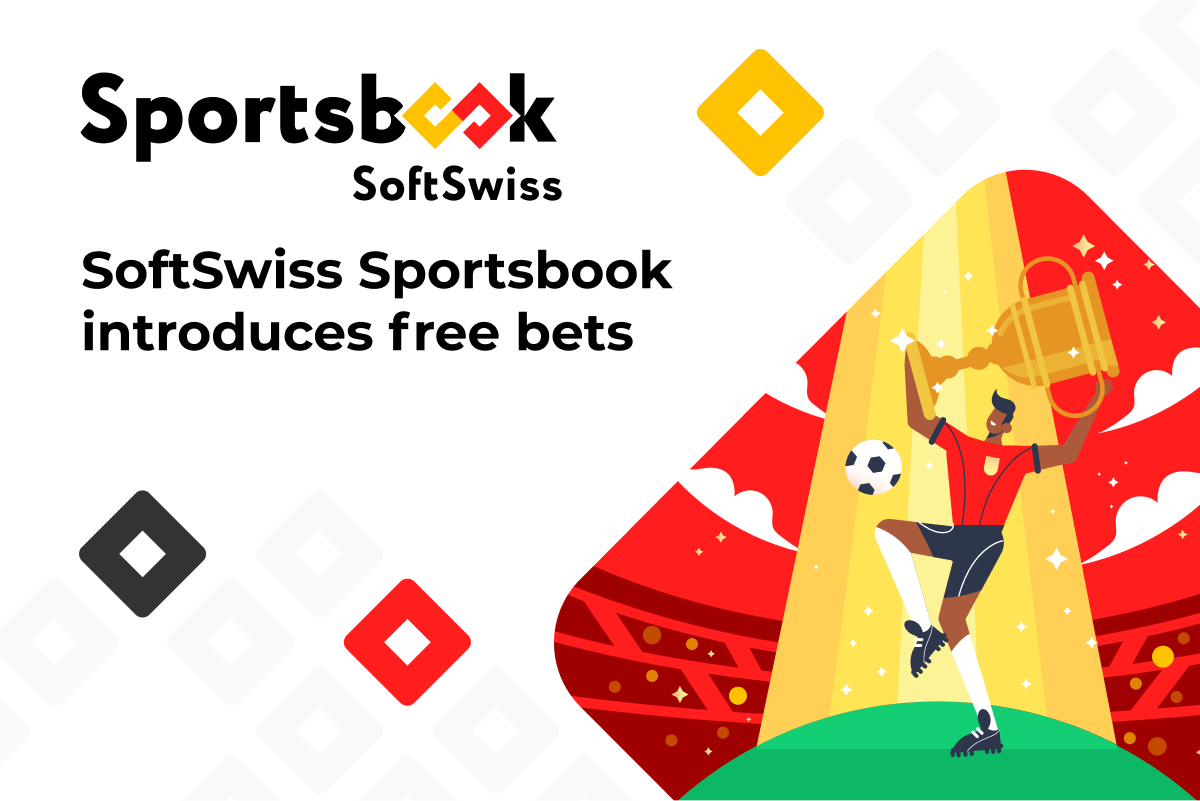 Reading Time:
2
minutes
The SoftSwiss Sportsbook enlarges its range of betting bonuses with the introduction of three new types of free bets. The bonus bet features are being added just in time for the start of major football events such as the 2020 UEFA European Football Championship and Copa América this June, happening simultaneously for the first time in years.
The newly-added features will consist of three different options:
No-Risk free bet — a bet that doesn't pose any risk to the player. The player places a bet, and in case of a loss, the player is fully refunded.
AllWin free bet — the player receives a first-time bonus which he may use to place a bet. If it's a winning bet, the player receives the full amount won. Then the player gets his winning amount in full in withdrawable cash, not in site credit.
OnlyWin free bet — the player receives a first-time bonus from the sports betting website and if the player places a winning bet, they are credited their winnings as a fully withdrawable wager free cash (excluding the bet value).
The new features will further diversify the sports betting experience for all players, as well as enhance the convenience and usability of the platform. As for B2B clients, the new free bets options by SoftSwiss Sportsbook will help to expand their market presence by increasing the number of new players. Free bet options available on SoftSwiss Sportsbook will help to further encourage the audience to sign up for the sports betting brands running on the platform, as well as increase player loyalty in the long run.
Alexander Kamenetskyi, Product Owner of SoftSwiss Sportsbook, noted: "All of us here at SoftSwiss Sportsbook team are very excited as the time of the major sporting events has officially started! We cannot wait for all of our old and new players and clients to check out all our new features in action — including this latest addition of three types of free bets! Our clients are of utmost importance to us, so we consistently work to innovate and provide the most reliable and user-friendly solution on the market".
Additionally, ahead of the summer full of large-scale tournaments like the EURO 2020, the SoftSwiss Sportsbook has released a limited-time offer for all new B2B clients wishing to sign up and become new partners. The boosted discount of up to 50% is still available until the end of June 10th.
About SoftSwiss
SoftSwiss is an international tech brand supplying widely acclaimed, certified software solutions for managing iGaming operations. The company has a vast product portfolio, which includes an online casino platform, game aggregator with thousands of casino games, an affiliate system, and a recently launched sports betting platform. SoftSwiss holds a number of gaming licenses, providing a "one-stop-shop" White Label solutions by taking care of all technical, legal, and financial processes on behalf of its customers. In 2013 SoftSwiss was the first in the world to introduce a bitcoin-optimized online casino solution. The company has thus been regarded as the leading technical expert when it comes to the use of cryptocurrencies in online gaming.

Gaming Americas Weekly Roundup – January 10-16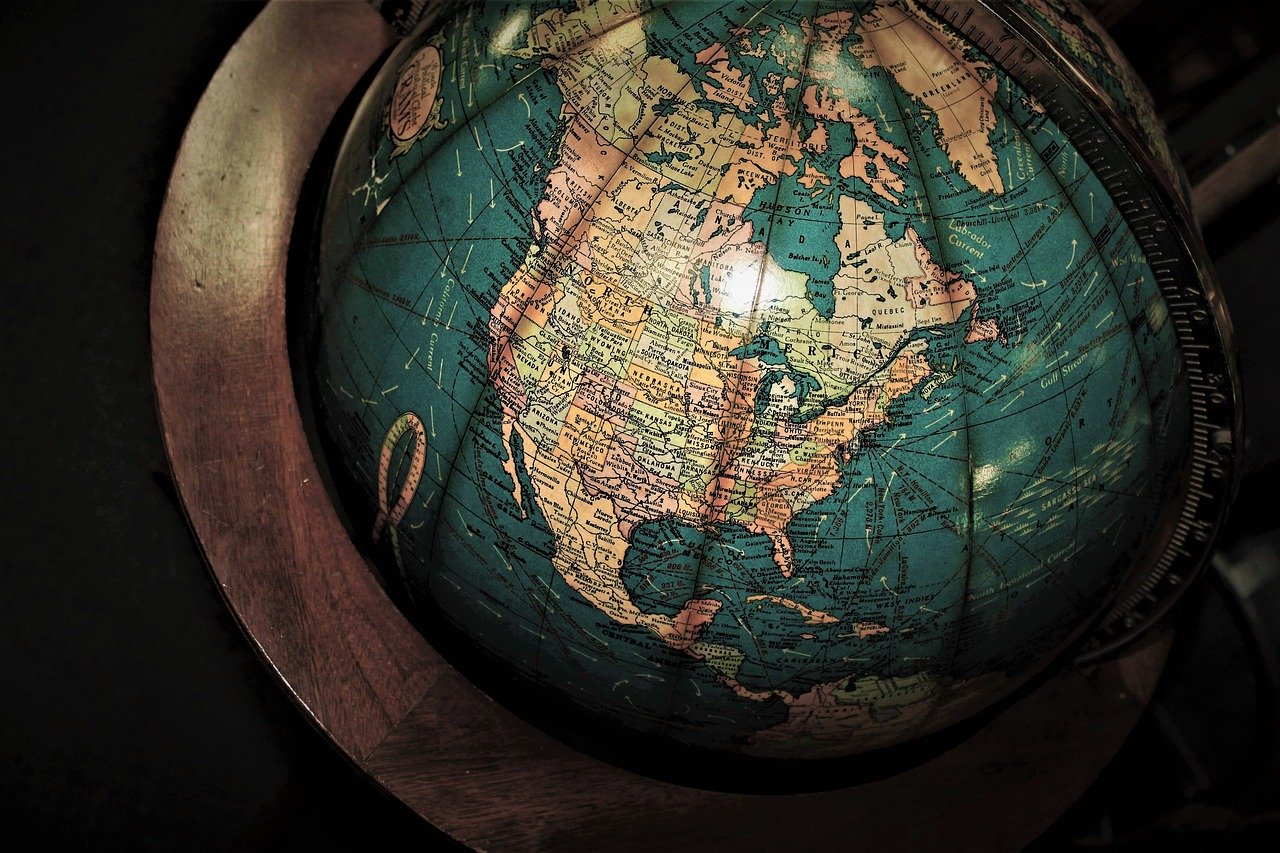 Reading Time:
2
minutes
Welcome to our weekly roundup of American gambling news again! Here, we are going through the weekly highlights of the American gambling industry which include the latest news, new partnerships and new acquisitions. Read on and get updated.
Latest News
The wait for mobile sports betting to arrive in New York is officially over. After being named one of the first operators to receive a license for mobile sports wagering operations in the state, Caesars Entertainment made history with its online and mobile sports betting app, Caesars Sportsbook, accepting its first sports wagers in the Empire State.
MGM Rewards is the revamped loyalty rewards programme that MGM Resorts is set to launch on February 1. The "reimagined" programme offers new ways to earn for both gaming and non-gaming spend, plus enhanced guest experiences.
Caleta Gaming has announced that its full game portfolio is online at Foliatti Casino, the first online casino from Mexican Group Foliatti. Video bingos, video slots, kenos, lottos and scratch cards provided by Caleta are already available to Foliatti Casino players.
JCM Global has installed its core product suite at Penn National Gaming's new Hollywood Casino Morgantown. The $110m Pennsylvania property opened in December 2021, with JCM having installed its product suite – which includes its iVIZION bill validator, GEN5 Thermal Printer and ICB Intelligent Cash Box system – in all 750 games on the casino floor.
Aristocrat Gaming's Neptune Canopy is now live on casino floors and has made its eastern US debut at Mohegan Sun. Aristocrat's Neptune Canopy cabinet is a landmark in casino game play. When placed back-to-back, two games create a connected canopy for a sweeping gaming experience unlike any other.
PayNearMe has announced that it has been granted approval by the New York Gaming Commission to provide its MoneyLine platform to licensed operators across the state.
Partnerships
PointsBet Canada has joined the NHL Alumni Association as their exclusive sports betting partner in Canada and official partner in the US.
Madison Square Garden Sports Corp has announced a multi-year marketing partnership with Socios.com, naming the all-in-one influence and rewards blockchain app for sports fans across the world an Official Partner of the New York Knicks and New York Rangers.
The PGA TOUR and FanDuel announced a three-year extension through 2024 to their content and marketing relationship designating FanDuel an Official Betting Operator of the PGA TOUR.
BestOdds.com, a leading sports betting and education brand, has signed affiliate-partnership agreements with Caesars and FanDuel, two of the major US online sports betting operators licensed in New York.
International Game Technology has signed a strategic sports betting agreement with Meruelo Gaming, an affiliate of the SAHARA Las Vegas and Grand Sierra Resort in Reno, Nev., and the Arizona Coyotes.
The New York Gaming Commission has officially legalised the operation of sports betting platforms in the state. The Game Day, an affiliate partner to the major sportsbook operators, has secured partnerships with the four sportsbooks and has begun to market NY-specific promotions and offerings to in-state gamblers and bettors.
New Acquisition
Eilers & Krejcik Gaming has acquired assets of Fantini Research, including its gaming news publications and virtual trade show business. Fantini Research will continue to operate under the Fantini Research brand and will be a separate division of Eilers & Krejcik Gaming.
Niko Partners 2022 Asia Video Game Industry Predictions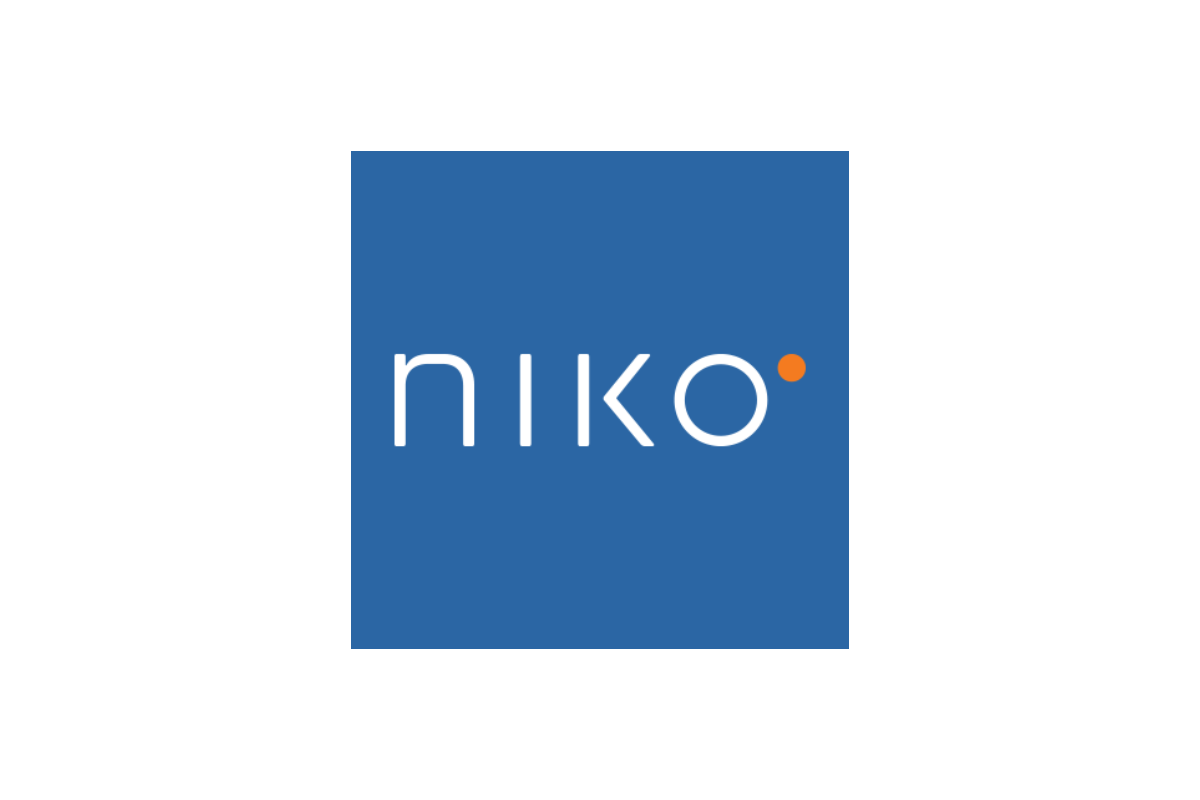 Reading Time:
5
minutes
1. MENA-3 games market revenue will surpass $2 billion in 2022
Niko Partners initiated coverage on Saudi Arabia, the United Arab Emirates and Egypt for the first time in 2022. We call this region MENA-3 in our reports and expect combined games revenue across all platforms to surpass $2 billion this year. Growth will be driven by higher spending per user, additional government support across games and esports, and more gamers entering the market.
2. India will have over 400 million gamers in 2022 
We predict India will surpass 400 million gamers this year, accounting for over ¼ of total gamers in Asia. We also believe that India, the fastest growing market in Asia, will be the next market to reach $1 billion. Niko Partners has often talked about how the ITV markets, referring to Indonesia, Thailand, and Vietnam, would be the next billion-dollar games markets. These three markets have surpassed $1 billion individually over the past two years.
3. Game approvals in China will restart in early 2022 
China's video game regulator has not approved any new titles since July 22, 2021. There were only 755 titles approved in 2021, compared to 1,411 in 2020. With the roll out of the national anti-addiction and real name identification system now complete, we expect approvals to restart in early 2022.
4. China's regulatory approach will shift from reform to enforcement
China's video game regulator introduced new policies in 2021, primarily aimed at curbing gaming addiction among minors. We expect the regulator to shift away from policy reform in 2022, as it looks to ensure compliance with current regulations. We are already starting to see a crackdown on companies that are curbing regulations and we have upgraded the risk of a Steam International ban in China to high.
5. Game companies in China will increase focus on exports 
Chinese game companies have dominated their home market and found success overseas with mobile games. With increased investment in AAA game development, local indie studios and the ongoing regulatory risk at home, we expect Chinese game companies to start finding success on all platforms overseas in 2022 and beyond.
6. Esports will become more legitimate in 2022
In 2017 the International Olympic Committee recognized esports as a sport, in 2018 esports was a demonstration event at the Asian Games in Jakarta, Indonesia and in 2022 Esports will be a medal event at the Asian Games in Hangzhou, China. This will lead to more investment in esports player pipelines and player development. 2022 will enjoy an increase in esports training, education, subsidies aimed at esports management, player development.
7. Cross Platform and Cross Play will be a staple of new titles in 2022
The success of multi-platform titles such as Genshin Impact, the widespread adoption of scalable game engines such as Unreal Engine and Unity as well as the demand for interoperability between devices has led to players valuing cross platform experiences with cross play. We expect some of the largest game studios in China, South Korea, and Japan to introduce titles that run across PC, Console, Mobile and Cloud with cross play enabled.
8. 5G will be available across all 14 markets we cover in 2022 
5G has been rolling out across numerous markets in Asia since South Korea launched 5G services in April 2019. This has led to increased download speeds, lower latency and helped enable cloud gaming on the go. Malaysia, Vietnam, India and Egypt are the four markets we cover that have yet to roll out 5G. We expect them to start their roll out by the end of the year.
9. M&A / Investments / IPOs will continue to play an important role  
2021 was a record year for game related investments, especially in China where the number of transactions doubled compared to the prior year. Tencent alone invested in or acquired more than 100 game related companies last year. We expect M&A / Investments to continue playing a notable role in 2022 and beyond as the value of IP, development talent and new technologies become more important. While there may be a lower number of deals closed in 2022, we believe the overall value will continue to remain high.
10. Gaming companies will capitalize on the metaverse trend better than tech companies, but it's still too early for the concept
Metaverse became a hot word in 2021 with numerous tech and gaming companies embracing the concept. Niko Partners believes that live service video games have been building towards the metaverse concept for several years and that companies with experience in both video game development and social media platform operation will have an advantage when entering this space. We expect game focused companies to see the initial benefits of the metaverse trend while tech first companies will struggle to offer value to users. However, we don't expect to see a true metaverse experience in 2022 based on the currently accepted definitions.
11. The convergence of video games and the entertainment industry further engages gamers 
The video game industry is building on the concepts of metaverse, pan-entertainment and transmedia which is leading to a convergence between games and entertainment. We expect to see more traditional brands, entertainment properties and artists take advantage of live service games in 2022. On the flip side, we expect to see more collaboration between video game IP holders and traditional entertainment such as movies, TV, and comics. This bi-directional approach will further engage gamers in the future.
12. Blockchain game adoption increases, but the space remains experimental 
Blockchain based games made headlines in 2021 and VCs have invested billions in them. The past year has seen the rise of blockchain based non-fungible tokens (NFTs) in games and the exploration of the Play to Earn (P2E) model. We expect to see new innovative game projects in 2022 and increased adoption of blockchain games. However, the numerous barriers to entry, lack of regulation and questions around sustainability will keep the space experimental in 2022.
13. The local game development scene will grow in developing markets 
Of the 14 markets we cover, Japan, South Korea, and China are considered game development powerhouses due to the hit titles released by domestic developers. The success of Vietnamese studio Sky Mavis (publisher of Axie Infinity) and a 2x increase in local game development studios in India since 2019 shows there is growing talent in these emerging markets. We expect to see the release of a hit game ($100m+ revenue) released by a studio from Southeast Asia or India in 2022.
14. The conversation regarding app store take rates will extend into 2022
The Epic v Apple case made headlines in 2021 and it indirectly led to Apple and Google reducing take rates for developers that earn less than $1m per year. In South Korea, a new bill required Apple and Google to offer alternative in app payment options. In China, TapTap made headlines for offering a 0% take rate and numerous developers have invested in direct distribution to avoid app store fees. As pressure continues to build, we expect platform holders to make further concessions in 2022.
15. Increasing government support towards local game development across SEA
In 2021, governments became increasingly supportive of the video game sector. Vietnam's government took an active role in the creation of Vietnam Online Game Developers and Publishers Alliance (which will be formally established in 2022), Indonesia's government showed support towards local game developers through fundings and infrastructure support, and Malaysia's government continue to allocate specific national budget for gaming and esports. We anticipate more of this in 2022.
16. Korea and Japan to continue deregulation of the gaming and esports industry
Following Korea's abolishment of the 10-year-old Shutdown Law and looking at Japan's increasing interest in esports, we expect that both countries will continue to ease regulations or even move towards deregulation of certain laws or ordinances that hamper the growth of the gaming and esports industry. While an overhaul of the regulatory environment might not be feasible, small changes will be possible to occur in 2022.
Check our 2021 predictions accuracy here. All our predictions came true, except for #7 as a freeze on game approvals in China led to a lower number of import games being approved in 2021 vs 2020.
The Best new betting sites for UK and Ireland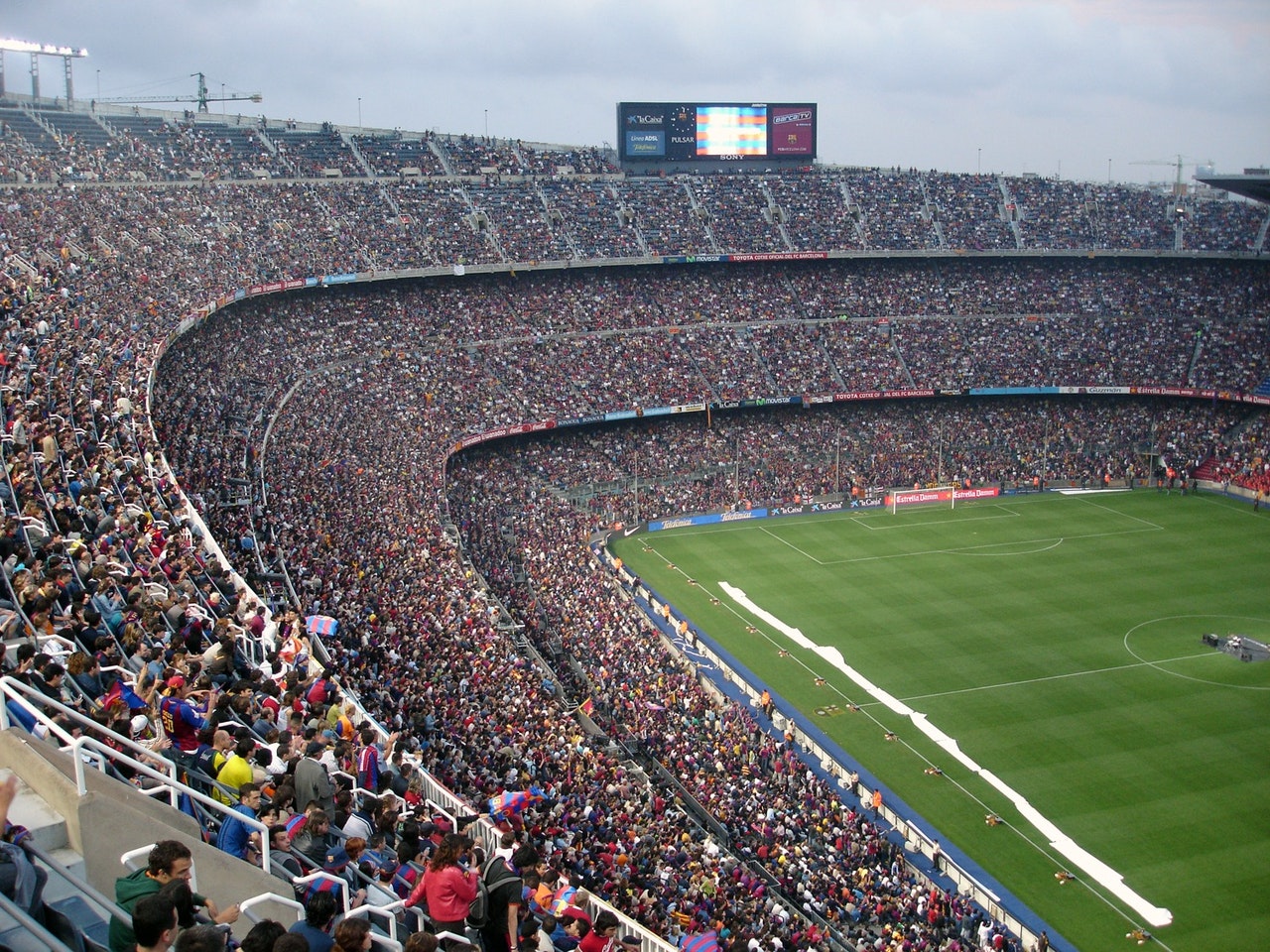 Reading Time:
2
minutes
The UK and Ireland are awash with online betting sites and little wonder has given that these two countries really do love their sport. Indeed, punters, the length and breadth of these two nations are very much spoilt for choice when it comes to sports betting markets and we take a look at the best betting providers operating in the UK and Ireland as well as what players can expect to receive as rewards for registering with the leading UK and Irish bookmakers.
UK players have enjoyed a huge increase in the number of online sports betting operators in recent years and while this has to be seen as a good thing, it does come with drawbacks, namely choosing a betting provider which best suits your needs. Indeed in many respects, there can be too much choice and that is where new betting site free bets UK comes into play. Here you will find a full listing of the best new bookmakers operating in the UK and what they have to offer the punter. Many new UK betting sites appear on the scene each year and it is vital that you do some homework before deciding which one best reflects your needs. At Free Betting, you can read detailed reviews of each bookmaker which outline details such as the sports covered, types of betting markets available, the competitiveness of odds, and ease of deposit and withdrawal. Not only that but here you can find details of the latest welcome bonuses offered by each betting operator, these varying significantly between different providers.
Similarly, Irish punters have also been able to enjoy a huge increase in the number of betting operators offering their services on the Emerald Isle and the best place to compare these new betting sites is bettingsites.ie Here you can compare the best free bet offers from all the new bookmakers operating in the Republic of Ireland and decide which is best for you. Free bets come in all shapes and sizes, the most popular being a simple free bet bonus whereupon you make an initial deposit and bet a certain amount in order to release a predetermined bonus amount, for example, Bet €10 Get €30. Some operators offer a matched deposit bonus whereupon the size of your free bet depends on the amount of your initial deposit, for example, 100% Bonus up to €50. These are by far the most common forms of welcome bonuses and you can compare these at Free Bets Ireland, all promotions geared very much towards Irish-based players and bonuses available in Euros. Here you can also compare bookmakers thanks to the detailed reviews which outline the sports covered, types of markets and range of ongoing offers, VIP programs, etc.