BETFAN with strongman-Pudzian in the "Go Poland!" campaign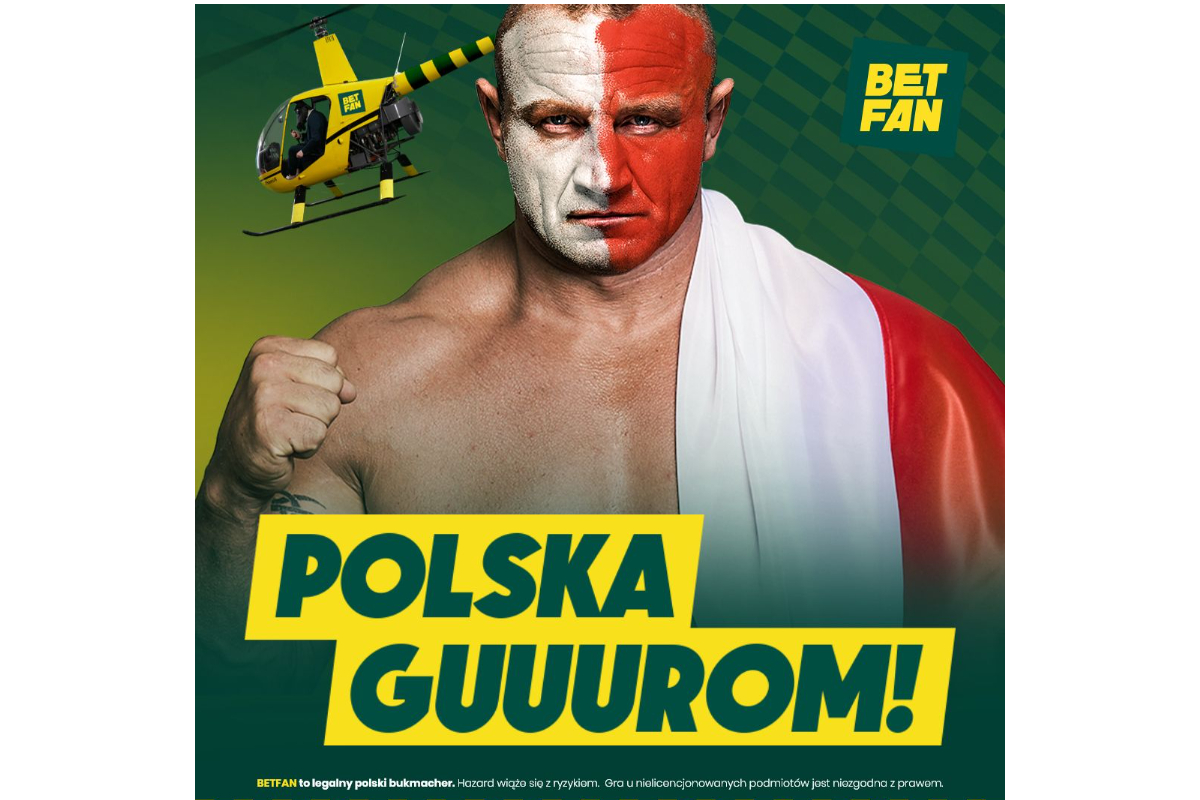 Reading Time:
3
minutes
BETFAN, a legal Polish bookmaker, is launching a new marketing campaign under the slogan "Go Poland!" (Polska Guuurom!), in which Mariusz Pudzianowski, a famous MMA fighter and a world-famous strongman, is involved. From June 10, the campaign video on the Internet and on TV will promote the BETFAN offer. The promotional campaign is multi-stage and includes cooperation with youtubers, influencers and activities on own social media channels. The campaign will end with the "Fly on holiday with BETFAN" promo.
"Go Poland!" (Polska Guuurom!) is the next edition of the advertising cooperation between the bookmaker and Mariusz Pudzianowski, a titled competitor of mixed martial arts and a multiple world champion in strongmen competitions. The BETFAN's campaign promotes a new betting offer related to matches of the European Championships on betfan.pl. Also, new users will receive a PLN 600 cashback return and PLN 50 as a free bet.
The video promoting the BETFAN offer with the participation of Pudzian and the "BETFAN horseman" will be shown on Polsat TV and on many websites and Internet channels well as on Facebook and Instagram. The popular Polish sports journalist, Maja Strzelczyk, was cast as the voice for the campaign spot.
BETFAN also invited popular youtubers to cooperate in the campaign – Koza Sport, Mietczyński and Footbreak, who host programs on the bookmaker's channel on YT. The campaign is also supported by sports journalists, such as the aforementioned Maja Strzelczyk and Tomasz Włodarczyk. BETFAN is also to have a its own reporters, who will be at the first group match of the Polish national team with Slovakia.
The BETFAN channel on YouTube will also feature video materials with "Pudzian", where he will take part in quizzes involving fans. One of them will be a program in which Mariusz Pudzianowski asks the audience real or absurd questions about the Polish football team. The most active fans will receive rewards and bonuses to be used on betfan.pl. As part of the campaign, the bookmaker also plans many other activities on its social media profiles.
Jakub Świsłowski, marketing director at BETFAN, says: "The coming weeks are a real high season for bookmakers and players, which is why we have prepared many new special offers, including proposals that are completely innovative on the Polish bookmaking market. All this to engage fans and raise the emotions accompanying the football festival, in which the Polish team also participates. We all keep our fingers crossed for Poles, because, according to our analysts, the team has a good chance of leaving the group, which is also in line with our slogan "Go Poland!" (Polska Guuurom!). However, although we are for "ours" at heart, according to analyzes, the French will most likely win the trophy.
Promotional activities around the offer will be carried out in June and July, and their final part will be the "Fly on holiday with BETFAN" competition, in which the main prize for activity during Euro 2020 will be a holiday flight with an additional amount for holiday expenses.
According to BETFAN analyzes, England and France have the best chances of entering the Euro 2020 finals, and it is the French that will be the winner of the tournament. Poland has a 72% chance of leaving the group, but with each successive stage its chances of winning decrease. The team led by Paulo Sousa has a 37.5% chance of reaching the quarter-finals. According to the bookmaker, Poland will defeat Slovakia in the next matches, lose with Spain, and the match with Sweden will end in a draw. For every PLN 100 bet at BETFAN for a victory with Slovakia, one can get PLN 180 – provided that a scenario that is positive for Polish fans comes true, PLN 630 in case Poland wins with Spain and PLN 287 with Sweden. France's triumph in European Championship is a win of PLN 550 with a 100-zloty bet.
The "Go Poland!" (Polska Guuurom!) campaign was created and implemented by the BETFAN marketing department.

Betsson Signs Deal with Masterpiece Gaming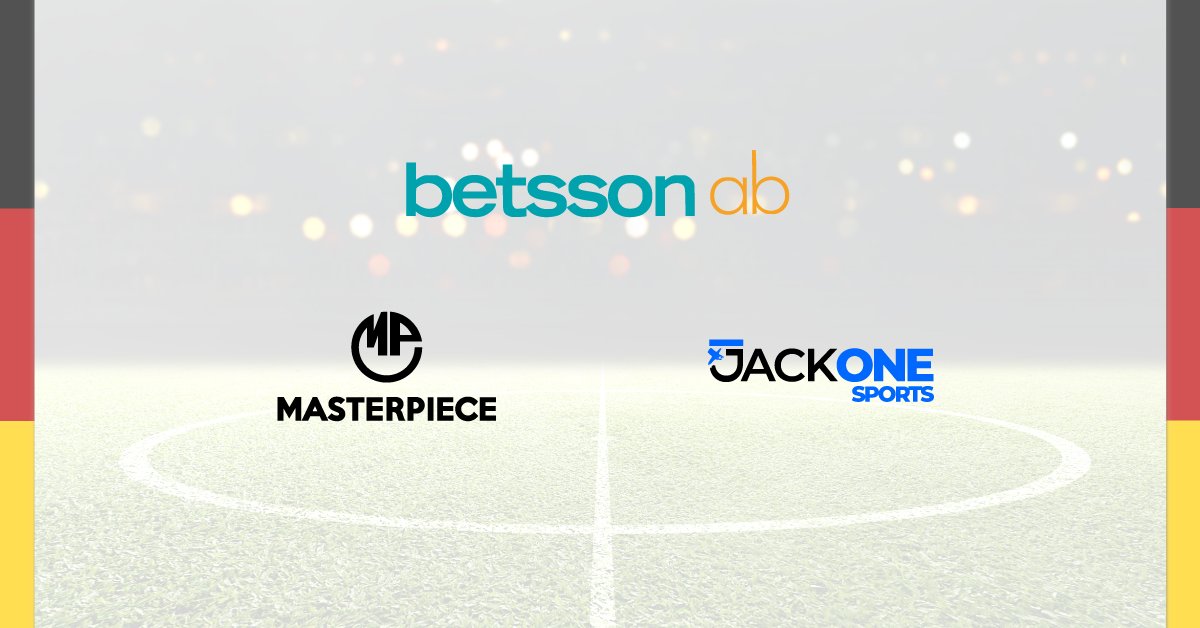 Reading Time:
< 1
minute
Betsson has signed a B2B supply deal with Masterpiece Gaming Limited, a subsidiary of German media group ProSiebenSat.1.
 As per this multi-year agreement, Betsson will provide its in-house developed sportsbook and technology (Techsson) as well as customer support, odds, risk management and its Payment Platform (PAAS) to Masterpiece Gaming.
This agreement is in line with Betsson's long-term growth strategy and confirms the company's status as a global, in-demand supplier of B2B sportsbook and platform solutions.
"This deal proves that we have a competitive sportsbook product that is attractive and in demand by the market. Adding Masterpiece Gaming to our list of B2B sportsbook solution partners confirms our ambition to be a strong supplier on the B2B sportsbook market as part of our growth strategy. We are proud that Masterpiece Gaming has chosen us as a supplier," Pontus Lindwall, CEO of Betsson AB, said.
The agreement is based on a performance based product fee and will run for two years, with an option of renewal.
EMP Expands Riot Games Partnership as New German National Partner for the LEC!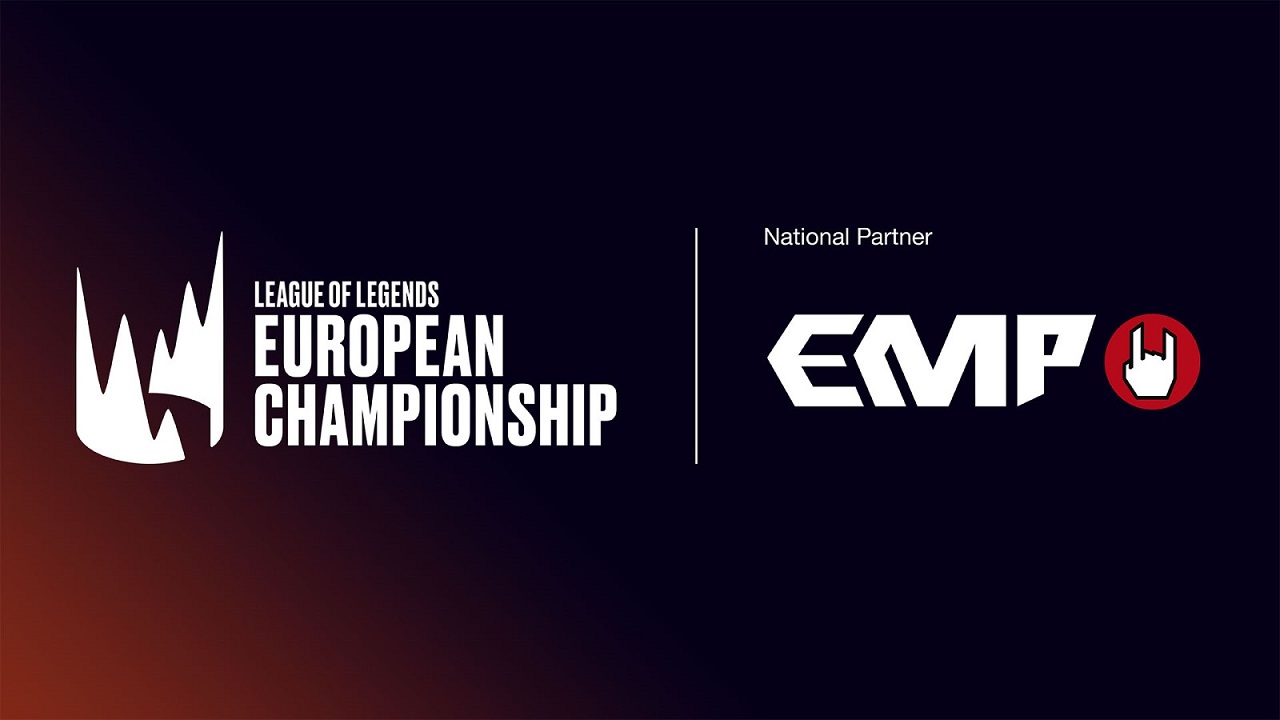 Reading Time:
2
minutes
As we gear up for a hot 2021 Summer Season of action at the League of Legends European Championship (LEC), we're delighted to announce that apparel brand EMP will be joining us as a National Partner of the German LEC broadcast!
EMP is an officially licensed seller of League of Legends merchandise, creating stylish designs based on some of the most iconic characters to hit the Rift. You'll be seeing EMP appear throughout the German LEC broadcasts, highlighting some of their incredible LoL merch designed to show off your love of the game and the champions within. We're extremely excited that they've chosen to take their partnership even further and work with us at the LEC.
"We're looking forward to expanding our collaboration with Riot Games, also in the area of sponsorship and events," says Head of Social & Brand Media at EMP, Philipp Bensmann. "We hope for a fair and exciting season with many unique interactions within the European League of Legends community."
"Our company differentiates itself through our exclusive merchandise products, including licensed League of Legends merch, and our close relationship with fans," adds EMP's Chief Digital Officer, Sascha Müller. "That's why collaboration with an exclusive, professional and community-adjacent league such as the LEC is an important further strategic step for our gaming engagement."
EMP are joining us for what is set to be an incredibly exciting season of action. MAD Lions are returning from an impressive Mid-Season Invitational run to prove that they're not just a one-time winning team. Fnatic are making huge roster changes in an effort to regain their place at the top of the leaderboards. No matter who you're rooting for, it's sure to be an incredible season.
The LEC returns today, with EMP as a National Partner for Germany. Make sure to catch all the action on lolesports.com.
GAMOMAT lands brace of titles at prestigious 2021 German Brand Awards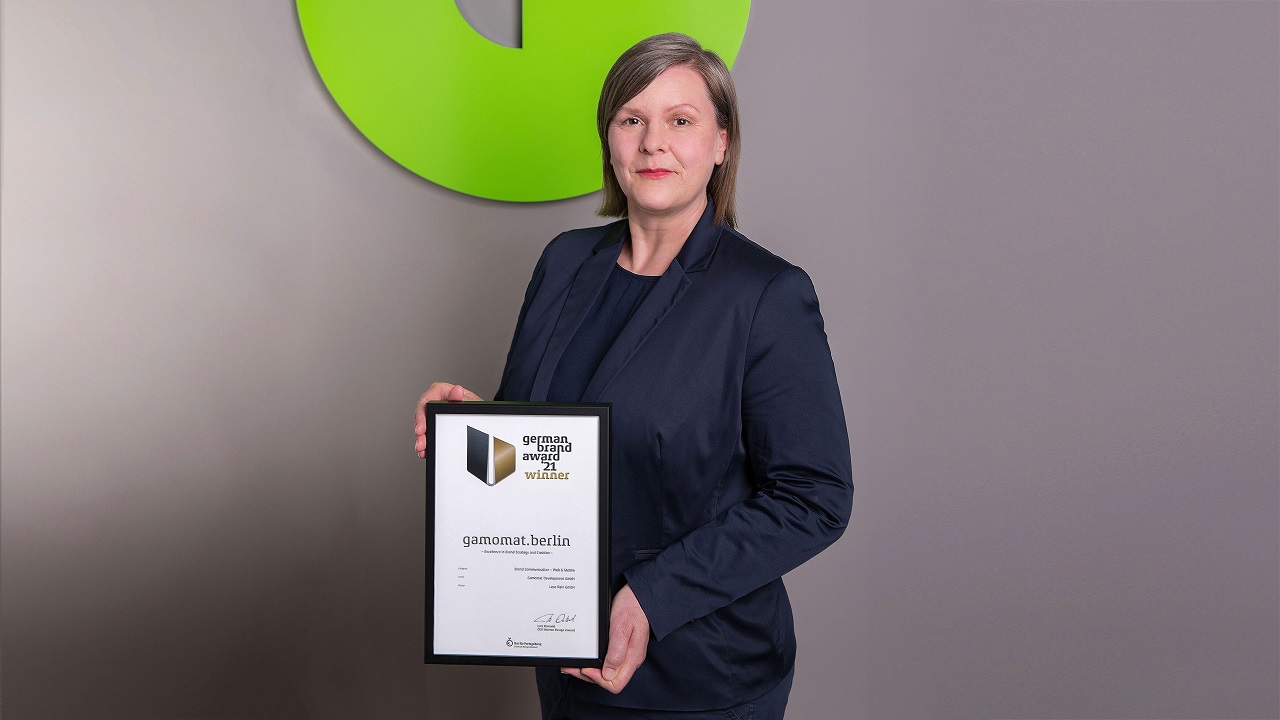 Reading Time:
< 1
minute
GAMOMAT, one of the leading German iGaming development studios, came out on top in two categories at last Friday's prestigious German Brand Award ceremony in Berlin.
In a highly competitive class, GAMOMAT walked away with titles in "Excellence in Brand Strategy and Creation – Brand Design – Corporate Brand" and "Excellence in Brand Strategy and Creation – Brand Communication – Web & Mobile". Both awards came after an intensive process of examining the values and identity of the company.
Berlin-based agency, Less Rain, developed the corporate design of the GAMOMAT brand and the relaunch of the award-winning website. The colourful, playful and clear brand design flows throughout every element of the website. At the heart of GAMOMAT's brand identity is the lavishly produced personalised podcast series which shines a light on the shared values and vibrant corporate culture.
"The two awards are fantastic recognition of our work, as the German Brand Award is one of the
most important for successful brand management in Germany," says Sabine Müller, Chief Design Officer of Berlin-based GAMOMAT Development GmbH. "Winning awards is not the driving force behind undertaking a corporate rebrand, but being honoured at the German Brand Awards will encourage us to steadfastly continue our consistent brand management and effective brand communication with agency Less Rain."
Taking to the podium twice on Friday was a proud moment for the innovative Berlin game developer and recognition for an extremely successful team project.