BETFAN with strongman-Pudzian in the "Go Poland!" campaign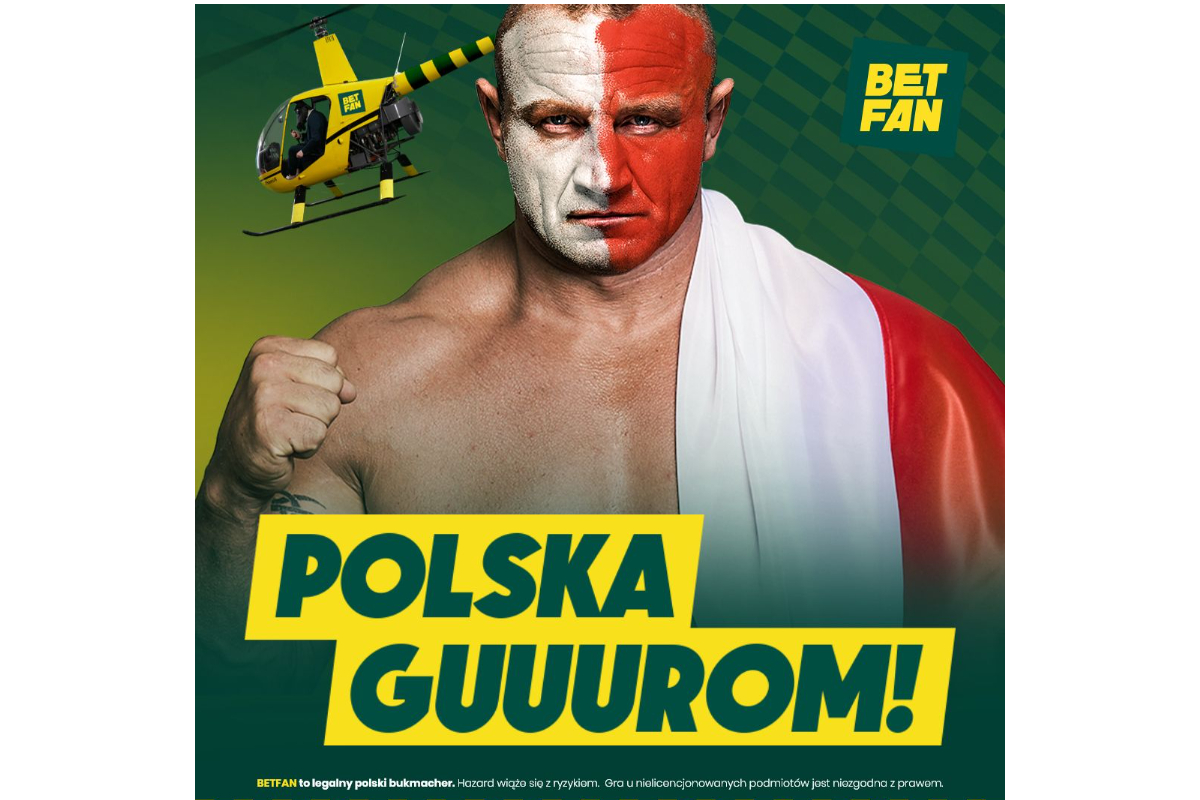 Reading Time:
3
minutes
BETFAN, a legal Polish bookmaker, is launching a new marketing campaign under the slogan "Go Poland!" (Polska Guuurom!), in which Mariusz Pudzianowski, a famous MMA fighter and a world-famous strongman, is involved. From June 10, the campaign video on the Internet and on TV will promote the BETFAN offer. The promotional campaign is multi-stage and includes cooperation with youtubers, influencers and activities on own social media channels. The campaign will end with the "Fly on holiday with BETFAN" promo.
"Go Poland!" (Polska Guuurom!) is the next edition of the advertising cooperation between the bookmaker and Mariusz Pudzianowski, a titled competitor of mixed martial arts and a multiple world champion in strongmen competitions. The BETFAN's campaign promotes a new betting offer related to matches of the European Championships on betfan.pl. Also, new users will receive a PLN 600 cashback return and PLN 50 as a free bet.
The video promoting the BETFAN offer with the participation of Pudzian and the "BETFAN horseman" will be shown on Polsat TV and on many websites and Internet channels well as on Facebook and Instagram. The popular Polish sports journalist, Maja Strzelczyk, was cast as the voice for the campaign spot.
BETFAN also invited popular youtubers to cooperate in the campaign – Koza Sport, Mietczyński and Footbreak, who host programs on the bookmaker's channel on YT. The campaign is also supported by sports journalists, such as the aforementioned Maja Strzelczyk and Tomasz Włodarczyk. BETFAN is also to have a its own reporters, who will be at the first group match of the Polish national team with Slovakia.
The BETFAN channel on YouTube will also feature video materials with "Pudzian", where he will take part in quizzes involving fans. One of them will be a program in which Mariusz Pudzianowski asks the audience real or absurd questions about the Polish football team. The most active fans will receive rewards and bonuses to be used on betfan.pl. As part of the campaign, the bookmaker also plans many other activities on its social media profiles.
Jakub Świsłowski, marketing director at BETFAN, says: "The coming weeks are a real high season for bookmakers and players, which is why we have prepared many new special offers, including proposals that are completely innovative on the Polish bookmaking market. All this to engage fans and raise the emotions accompanying the football festival, in which the Polish team also participates. We all keep our fingers crossed for Poles, because, according to our analysts, the team has a good chance of leaving the group, which is also in line with our slogan "Go Poland!" (Polska Guuurom!). However, although we are for "ours" at heart, according to analyzes, the French will most likely win the trophy.
Promotional activities around the offer will be carried out in June and July, and their final part will be the "Fly on holiday with BETFAN" competition, in which the main prize for activity during Euro 2020 will be a holiday flight with an additional amount for holiday expenses.
According to BETFAN analyzes, England and France have the best chances of entering the Euro 2020 finals, and it is the French that will be the winner of the tournament. Poland has a 72% chance of leaving the group, but with each successive stage its chances of winning decrease. The team led by Paulo Sousa has a 37.5% chance of reaching the quarter-finals. According to the bookmaker, Poland will defeat Slovakia in the next matches, lose with Spain, and the match with Sweden will end in a draw. For every PLN 100 bet at BETFAN for a victory with Slovakia, one can get PLN 180 – provided that a scenario that is positive for Polish fans comes true, PLN 630 in case Poland wins with Spain and PLN 287 with Sweden. France's triumph in European Championship is a win of PLN 550 with a 100-zloty bet.
The "Go Poland!" (Polska Guuurom!) campaign was created and implemented by the BETFAN marketing department.

STS Group Extends BetGames Content Partnership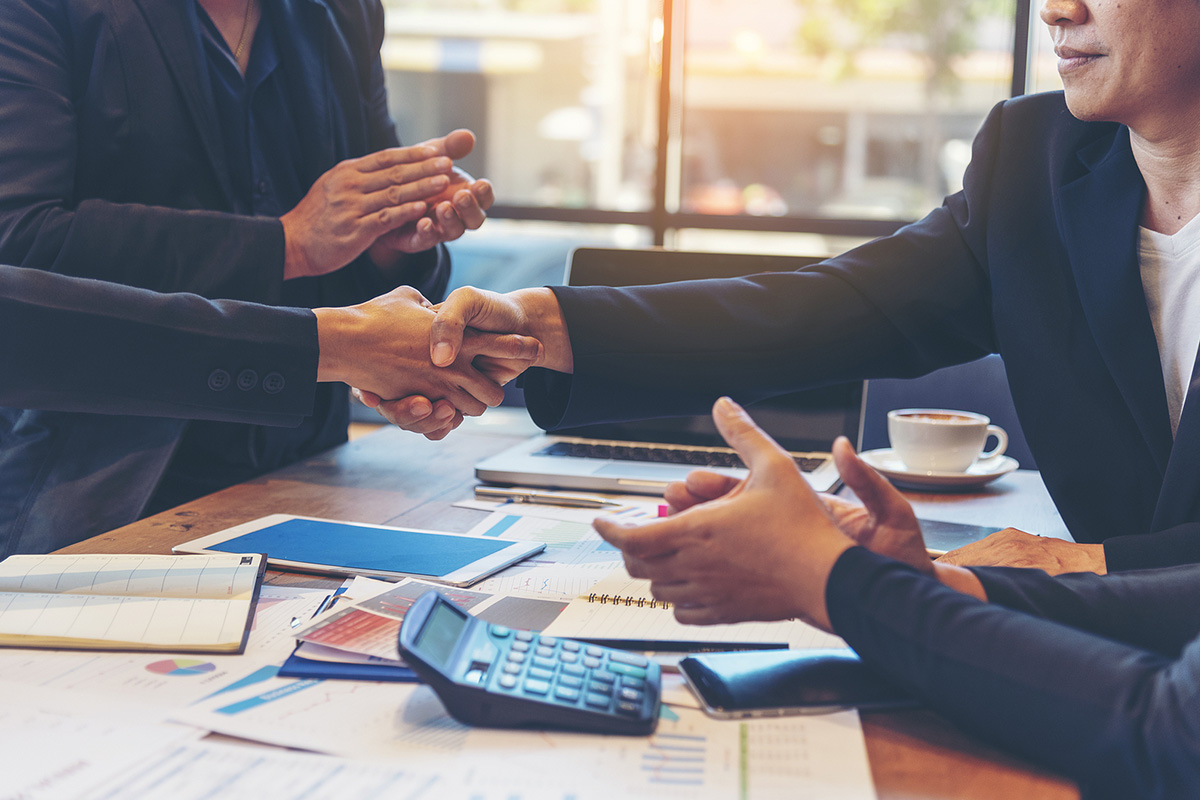 Reading Time:
< 1
minute
The STS Group has reached an agreement to continue its collaboration with TV Zaidimai for supplier BetGames' content.
Under their renewed partnership, STS will remain Poland's only operator offering BetGames' live dealer products. This new deal also includes an agreement to expand their current game portfolio.
More significantly, BetGames' offer, alongside virtual sports, accounts for more than 10% of the STS Group's net gaming revenue (NGR), giving their extended collaboration more weight.
The prolonged licence agreement includes access to various betting products as well as live dealer content, such as poker and baccarat.
Furthermore, TV Zaidimai and STS will expand their non-English language offering after they embarked on a "Polish table" project for poker in 2020.
"We are not only the largest, but also the most innovative bookmaker in Poland. We are prolonging a partnership that is very important for us and grants us exclusivity to offer BetGames products in Poland," Mateusz Juroszek, CEO of STS Holding, said.
"Player interest in products similar to BetGames products keeps growing, which is why, together with TV Zaidimai, we are investing in and personalising the offer for Polish players," he added.
"We are delighted to strengthen and deepen our fruitful partnership for the long term. STS is not only the market leader in Poland, but also the innovation leader in the region and beyond. An ideal match for us to develop a challenging market together – with great success for both parties," Andreas Koeberl, CEO of TV Zaidimai, said.
Pariplay signs new partnership deal with Switzerland's Grand Casino Bern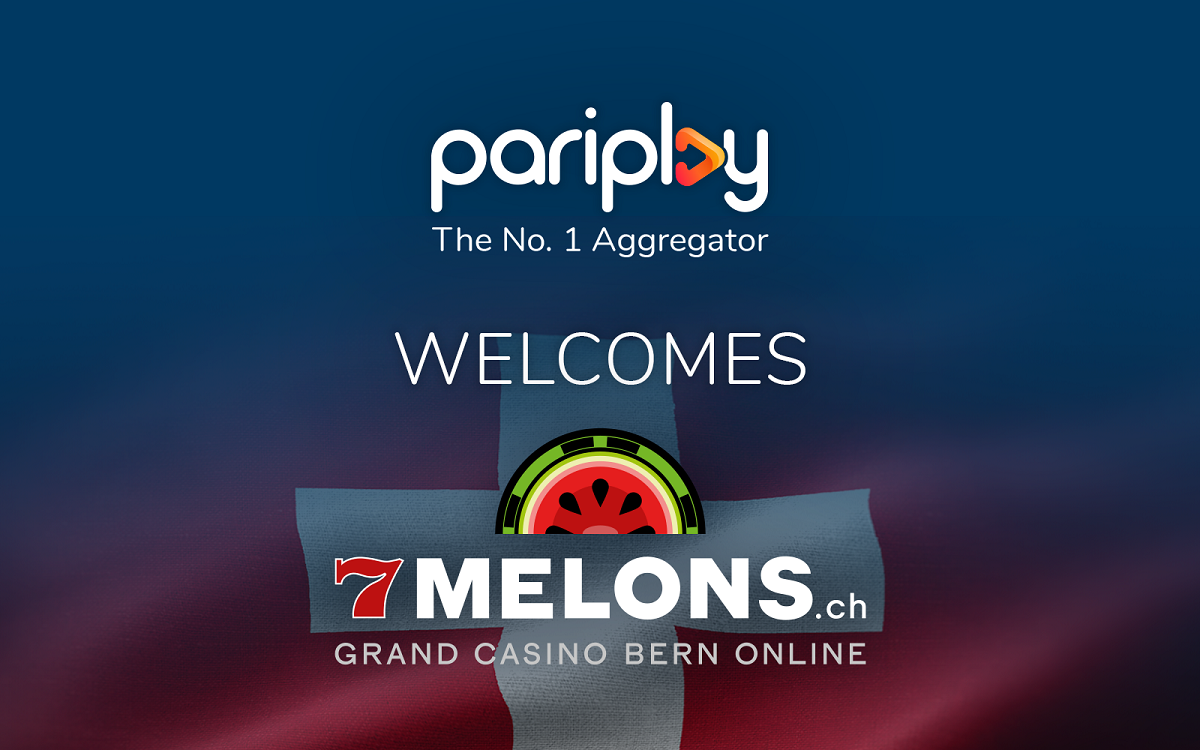 Reading Time:
< 1
minute
Aspire Global's Pariplay, the leading aggregator and content provider, has bolstered its presence in the regulated market of Switzerland by partnering with Grand Casino Bern's online brand 7 Melons.
This agreement will enable Pariplay to offer its innovative and feature-packed Wizard Games title and content from its Ignite partner programme to Swiss players at 7melons.ch, the online entity of the prominent land-based operator in the country.
The new content partnership represents the latest forward step within Pariplay's strategic growth plan across regulated markets worldwide, with a host of significant deals struck to offer leading operators content from its Fusion™ platform.
Fusion™ features thousands of games from the industry's leading games developers, in addition to a suite of back-office conversion and retention tools that enhance player value.
Andrew Maclean, VP of Sales, Pariplay, said: "This is the latest in a string of content agreements we have reached in this very exciting regulated market. Grand Casino Bern is a household name in the country and we look forward to adding to its 7 Melons brand with content we have already seen is popular with the Swiss audience. We are very excited about working together."
Ludwig Nehls, CEO at Grand Casino Bern, said: "Through its proprietary content and global game distribution programme Ignite, Pariplay offers the best of all worlds to players and we are delighted to be able to boost the selection of titles we can put before our audience in the name of world-class entertainment."
EGT Interactive Enters Czech Market with Fortuna Entertainment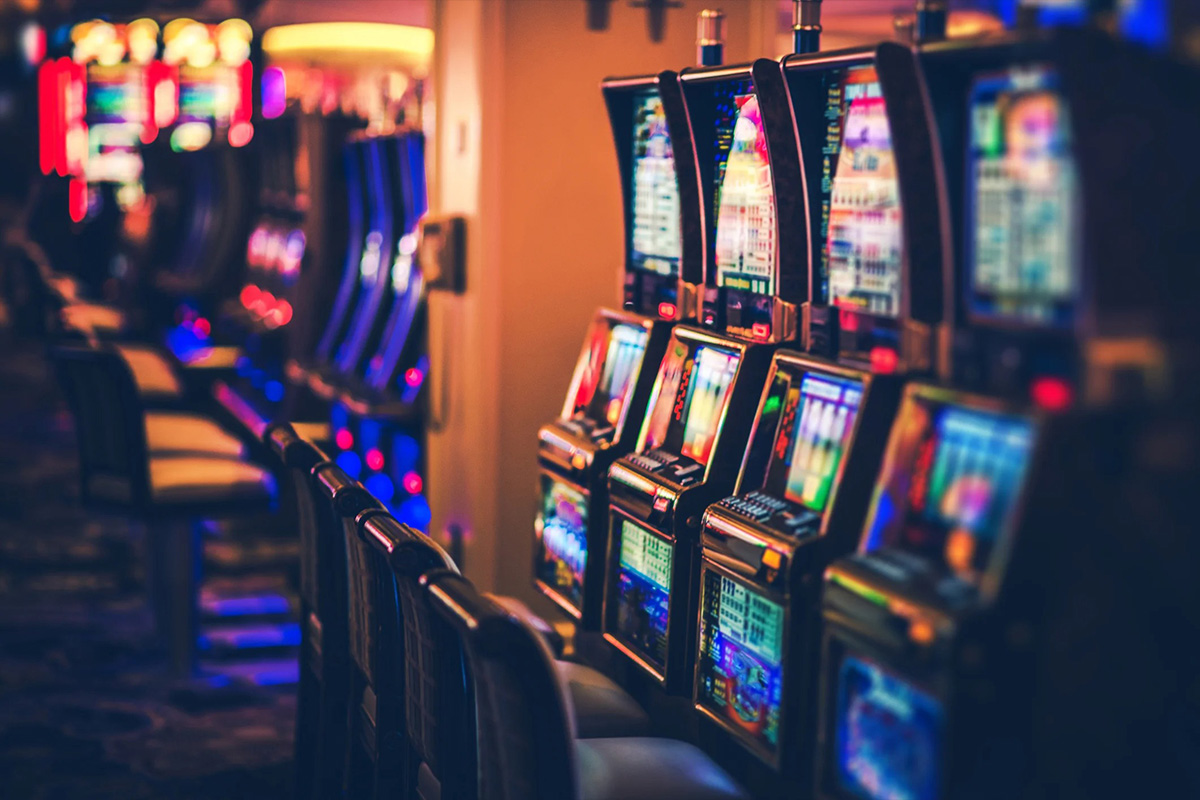 Reading Time:
< 1
minute
EGT Interactive has entered the Czech Market with one of the leading iGaming operators in the country, Fortuna Entertainment Group (FEG).
The strategic deal with Fortuna Entertainment will enable EGT to broaden the reach of its products while further diversifying the content of the slots available on ifortuna.cz. The players base can also enjoy 40 attractive EGT Interactive games, including Amazon's Battle, 40 Mega Clover, Great 27, Supreme Hot, 100 Super Hot and the trendy bonus game, the Jackpot Cards. The games are launched in partnership with RWC Energy which will ensure a stable and reliable integration process.
Fortuna Entertainment Group is a trustworthy partner of EGT Interactive, and both companies have been partnering in other markets as well. This strategic partnership exists in Romania, where the Group owns casaparilurilor.ro and efortuna.ro brands, and in Croatia through the psk.hr iGaming offering.
"We are proud to build upon this partnership with Fortuna Entertainment Group. We have already achieved great results partnering with FEG in other markets. We are rapidly growing, and such a partnership will, for sure, have a positive outcome for both parties," Ivo Georgiev, Managing Director of EGT Interactive, said.