Low6 launches UltimateFan ahead of The 2020 UEFA European Football Championship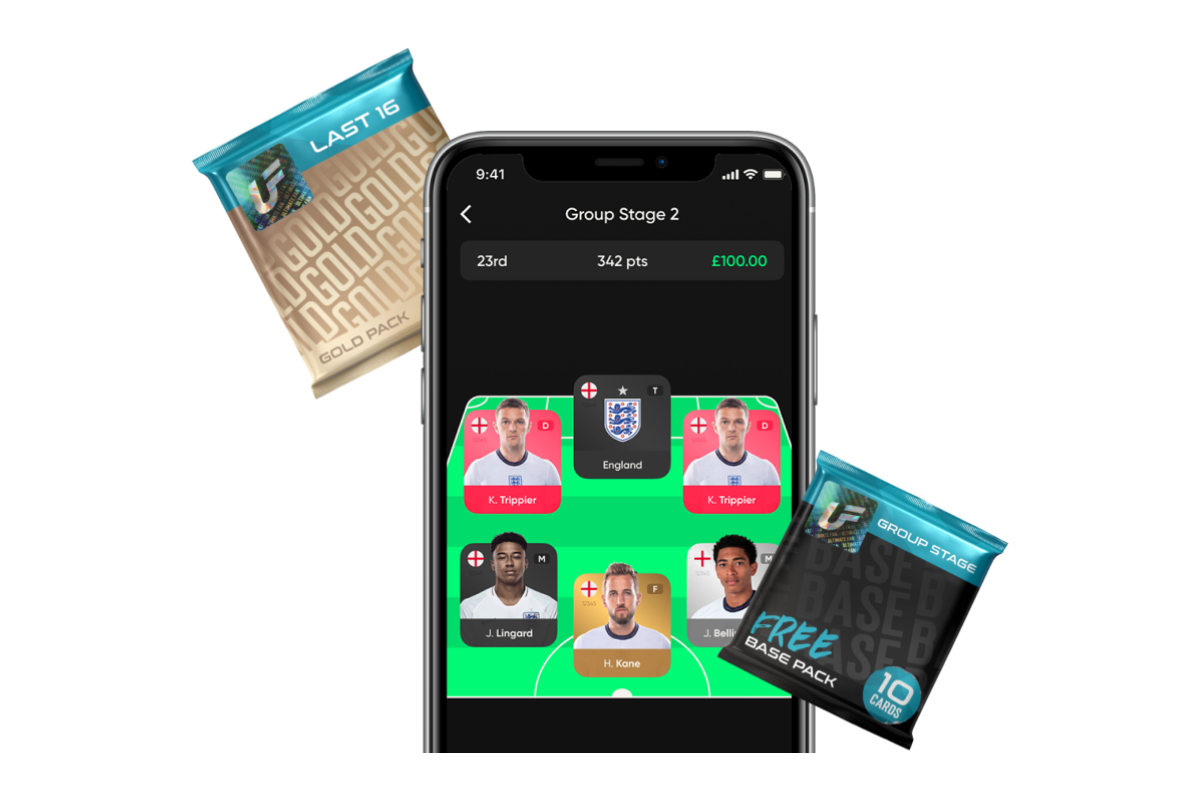 Reading Time:
2
minutes
Free to play app combines fantasy football and pack openings
Low6 launches UltimateFan, a fantasy football subscription-based app for The 2020 UEFA European Football Championship.
The new and exciting mobile application, which is free to play, combines pack openings, fantasy football and non-fungible tokens. Cash prizes worth £125,000 can be won throughout the Championships.
UltimateFan releases pack drops which reveal players in the form of cards for users to build and manage their lineups. Cards are then graded in terms of player abilities, with players ranked as either Gold or Base. Users will use the cards to create lineups which earn points based on real life player and team performances. If a user is unhappy with their cards, they can then trade their cards through our UltimateFan marketplace with others on the platform.
For those committed to getting the winning squad, UltimateFan+ subscription packages are available in Gold and Silver which guarantee a certain number of gold players per pack drop.
Jamie Mitchell, Low6 co-founder, said: "We believe that UltimateFan is the next iteration of fantasy sport. The excitement of pack openings coupled with fantasy team selection and management make UltimateFan a game not to be missed this championship."
As seen through its partnerships with the YouTube and Instagram influencer community, 'live pack openings' and player pack games have proved to be very popular among next-gen sports fans. By ensuring that UltimateFan takes a community-led approach, Low6 believes that it can capture the attention of millennials and Generation Z sports fans.
"We paired the excitement and thrill you feel when you open up your EA Sports FIFA packs with the ever-so popular Fantasy Football game," added Josh Turk, CMO of Low6.
"Fan-first experiential gamification is the founding building block to all games/apps we create, driving community-led acquisition through shared passion among our user base."
The release of UltimateFan will build upon Low6's successes in the last year, with the company amassing more than 160,000 new users already – growth which has largely been driven by the flagship Picks product released during the last football season.
Due to run parallel with UltimateFan during the UEFA EUROs this month, Low6's Weekly7 – in collaboration with Uber Eats UK – plans to keep players engaged with a £5 voucher and a chance to win £1,000,000 in their free score predictor contest.
Meanwhile UFC Picks – the official UFC pick'em app of the UK and Ireland – has remained popular for avid MMA fans as they seek to compete in a £5,000 free-to-play pick'em contest for each major UFC event this year.
Premium sportswear brand Castore is the headline sponsor of UltimateFan. UltimateFan+ Gold subscribers enjoy a 30% discount on their next order and Silver subscribers a 15% discount.
FSI Launched in Turkey with Fantazzie Gaming Technologies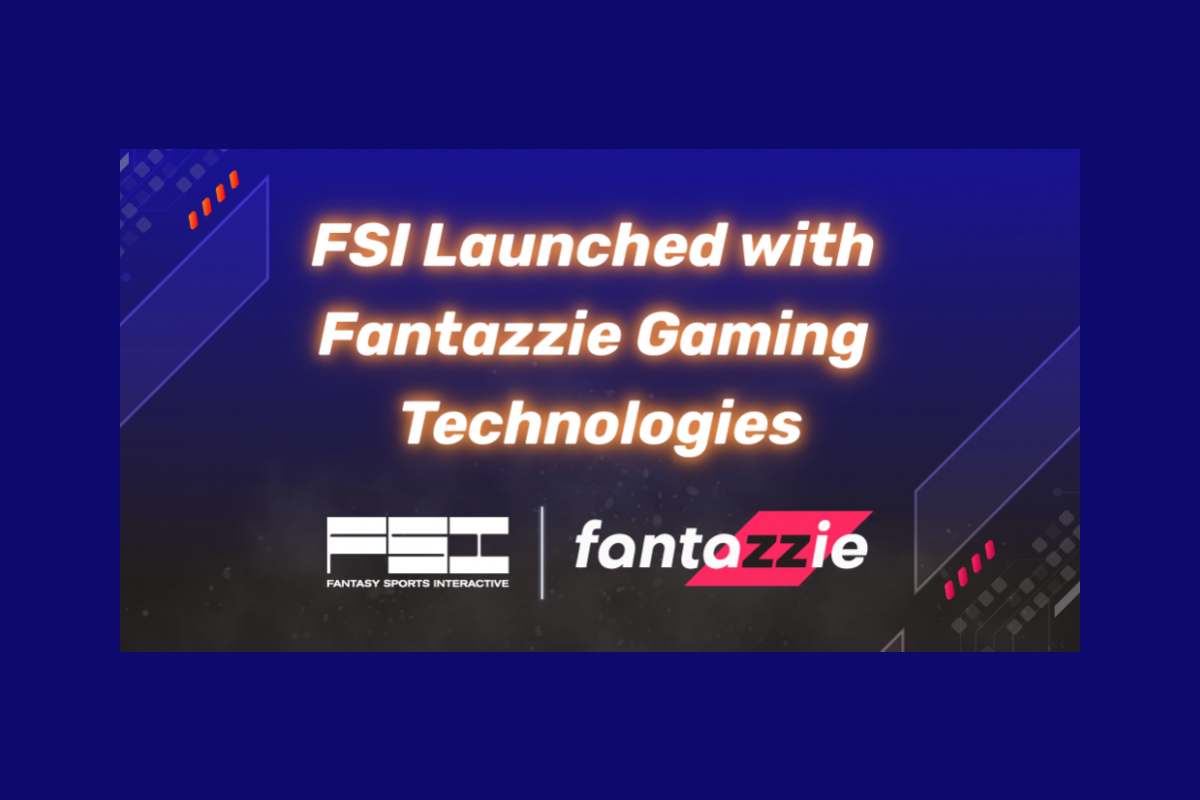 Reading Time:
2
minutes
FSI – Fantasy Sports Interactive Ltd. is thrilled to announce that they have launched a customised Fantasy Sports solution with Fantazzie Gaming Technologies (Fantazzie Oyun Teknolojileri A.Ş), offering innovative fantasy games to the Turkish audience.
Fantazzie A.Ş is a cutting-edge company with the vision to offer modern, engaging fantasy sports products to Turkey's sports fans.
Following our partnership, the FSI and Fantazzie Teams have been working together for the creation and launch of an engaging Fantasy Sports platform offering weekly fantasy contests with Free-to-Play options and In-App-purchases.
The Fantazzie website and native app soft-launched for the kick-off of the 2022-2023 Turkish Süper Lig Season, on 5 August, to offer Fantasy Süper Lig Contests.
Less than 2 months later, the Fantazzie App ranked 1st in the iOS App Store Top Apps for Turkey, and 4th at the Play Store.
The unique gameplay experience is driven by the Fantazzie Marketplace and the exciting entry Boosters the users can buy with in-app currency "FanGold " in order to boost their entries, team, or even specific athletes, and win extra Fantasy Points to beat the opponent Managers on the Leaderboard!
Fantazzie makes the user experience even more immersive, featuring the official team logos and player photos of the Süper Lig Clubs on FSI's customized interface, as official partners of the Süper Lig Clubs.
Following the successful product launch, Fantazzie A.Ş launched a large-scale marketing campaign to reach the Turkish audience through digital media and the official channels of the Süper Lig Clubs, promoting an exciting contest for a Samsung Galaxy Z Fold4! The contest was communicated via the official instagram accounts of the majority of the Süper Lig teams, totalling over 20 million followers!
Keeping up the momentum, FSI will be powering Fantazzie's games for the upcoming World Cup,  the most prestigious soccer competition in the world.
The FSI platform will be running Fantazzie's Contests for the flagship FIFA Tournament taking place in November, allowing Fantazzie managers to select all-star athletes from the top 32 national teams, and follow their statistics throughout the month-long tournament.
"We are thrilled to bring Fantazzie's platform and vision to life, and we are proud to provide this engaging fantasy solution to the passionate football fans of Turkey! Working alongside the Fantazzie A.Ş Team has been a constructive experience for us, and we look forward to continuing our fruitful collaboration." stated FSI CEO, Dennis Tsalikis, about the partnership and launch of the Fantazzie platform.
AC Milan partners with Sorare to be part of global NFT fantasy football game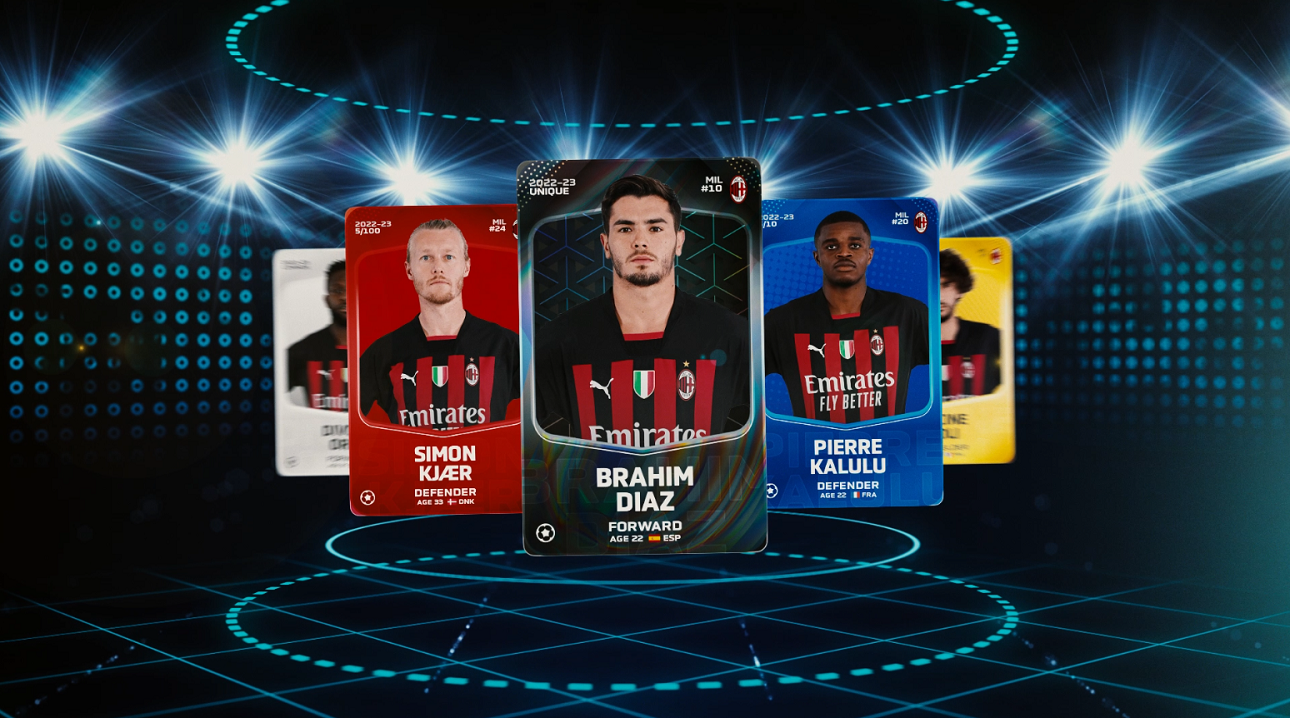 Reading Time:
2
minutes
AC Milan and Sorare are delighted to announce today an exclusive multi-year partnership that sees the player-owned fantasy sports game leveraging non-fungible tokens become the Club's Official NFT Fantasy Football Game Partner, joining the Rossoneri's roster of Premium Partners.
With this new deal, AC Milan officially enters Sorare's NFT-based fantasy football game, in which users can collect, trade and play with officially licensed digital cards as part of an immersive worldwide gaming experience. Starting from the 2022-23 season, the over 2 million registered users will be able to collect, trade and play with digital cards from AC Milan, strengthening even further the connection between the international Rossoneri fans and the Club they love in the digital world.
The partnership with Sorare, a leader in the fast-growing football NFT space, offers AC Milan an important new digital fan engagement tool, which gives fans and gamers globally the platform to celebrate, share and own their football passion. It also brings a new revenue stream created through the establishment of a new game licensing category: non-fungible token licensing.
The new partnership is a significant development for AC Milan in its wider Web 3.0 strategy. The Club is moving further into the NFT world by working with experts to create unique digital experiences for its fans, which aim to give them more access, more ownership and bring them even closer to their beloved Club.
Casper Stylsvig, Chief Revenue Officer of AC Milan, commented: "We are delighted to welcome Sorare into our exclusive family of Premium Partners. Today marks the beginning of a new journey with an exciting and young brand that is at the forefront of the NFT revolution and that has been able to merge digital collectibles and fantasy sports. As an innovative Club, this is a sector that we are exploring with a clear strategy in mind, with the goal to offer our over 500 million fans across the globe with exciting additional ways to engage with their Club. That is why we are pleased to partner with Sorare and introduce their digital collectibles to our fanbase."
Michael Meltzer, Head of Business Development of Sorare added: "We're building a gaming experience fueled by passion where fans can connect with football and a global community. On Sorare, they can truly own the game. We're proud to partner with the legendary AC Milan to help them connect with fans globally through the future of football collectibles." 
Sorare combines digital collectibles with fantasy sports to bring fans closer to the game they love. Since it was founded in 2018, the company has experienced incredible demand and hypergrowth, reaching more than 2 million users around the world with 260 partnering sports organisations.
The Finnish Supreme Administrative Court rules that skill-based fantasy sports games belong to Veikkaus monopoly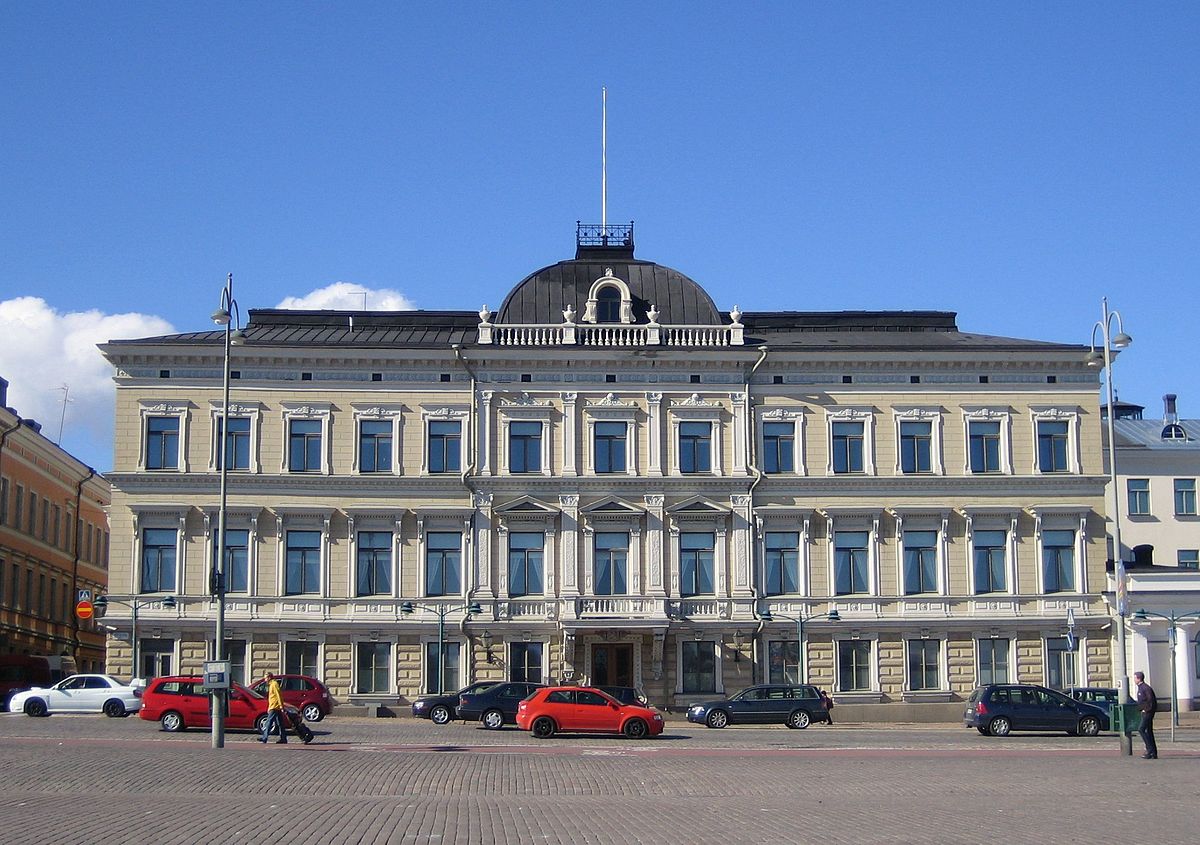 Reading Time:
2
minutes
Article written by Antti Koivula, consulting legal advisor at Legal Gaming
On May 24, 2022 the Finnish Supreme Administrative Court delivered its judgment on IS-Liigapörssi-case (KHO:2022:60), in which the Supreme Administrative Court analysed whether skill-based fantasy sports games are within the scope of the Finnish Lotteries Act (1047/2001) ("Lotteries Act") and thus belong to the state-owned gambling operator Veikkaus Oy's ("Veikkaus") monopoly.
Finland has a statutory gambling monopoly in place, under which Veikkaus has exclusive rights to operate and market gambling. According to the Lotteries Act, all games which include a participation fee, prizes of monetary value and the result is based on chance, are within Veikkaus monopoly.  The main question in the case was if it is enough the game to be even remotely based on chance to be within the scope of the Lotteries Act and thus belong to Veikkaus monopoly, and if that was the case, whether the element of chance was present in the skill-based fantasy sports games in question.
IS-Liigapörssi-case concerned popular fantasy sports games in Finland, in which participants form virtual ice hockey teams from real ice hockey players and points were awarded based on the ice hockey players performance on real ice hockey matches. The fantasy sports games included entry fees and prizes and they had been run since 1995 by a Finnish media giant Sanoma Media Finland Oy ("Sanoma"). It was an undeniable fact that skilled and analytical participants who invested a considerable amount of time to the fantasy sports games outperformed participants who picked the players randomly.
The background of the case is lengthy, as the national authorities had tried to shut down the fantasy sports games run by Sanoma for more than a decade. In 2008 the Ministry of the Interior made a request for investigation for the police, which carried out a preliminary investigation. However, in 2010 the National Prosecution Authority ("NPA") made a non-prosecution decision stating that it was left unresolved whether the Fantasy Sports games in question are within the scope of the Lotteries Act.
In 2017 the gambling enforcement authority, the National Police Board ("NPB") started administrative proceedings against Sanoma regarding the fantasy sports games and two years later in 2019 the process had reached the point in which the NPB imposed a prohibition order and a conditional fine of EUR 300,000 for Sanoma on the basis that Sanoma was not allowed to run the fantasy sports games as they qualified as gambling. Sanoma appealed to the Helsinki Administrative Court arguing that the fantasy sports games in question were skill-games with which chance had no effect on the results and thus outside the scope of the Lotteries Act, but in 2021 the Helsinki Administrative Court ruled in favour of the NPB. Sanoma appealed to the Supreme Administrative Court.
The Supreme Administrative Court acknowledged that participants knowledge and skills were meaningful in the context of success, but reminded that at the same time random factors outside the participant's control had a significant importance too. Thus, the chance of winning was at least partially based on luck. As the fantasy sports games also included entry fees and prize money, only Veikkaus was allowed to run them in Finland.
The Supreme Administrative Court's decision hardly came as a surprise. The Lotteries Act's definition of gambling is extremely broad, from which a good example is that even an ice fishing competition and an auction were previously deemed to fall within it. Nevertheless, the decision yet further strengthened the NPB's authority and it remains to be seen what is the next competition or event after which they'll go next.