APO Group's new exclusive agreement with Getty Images will showcase the best of African sport for new audiences all over the world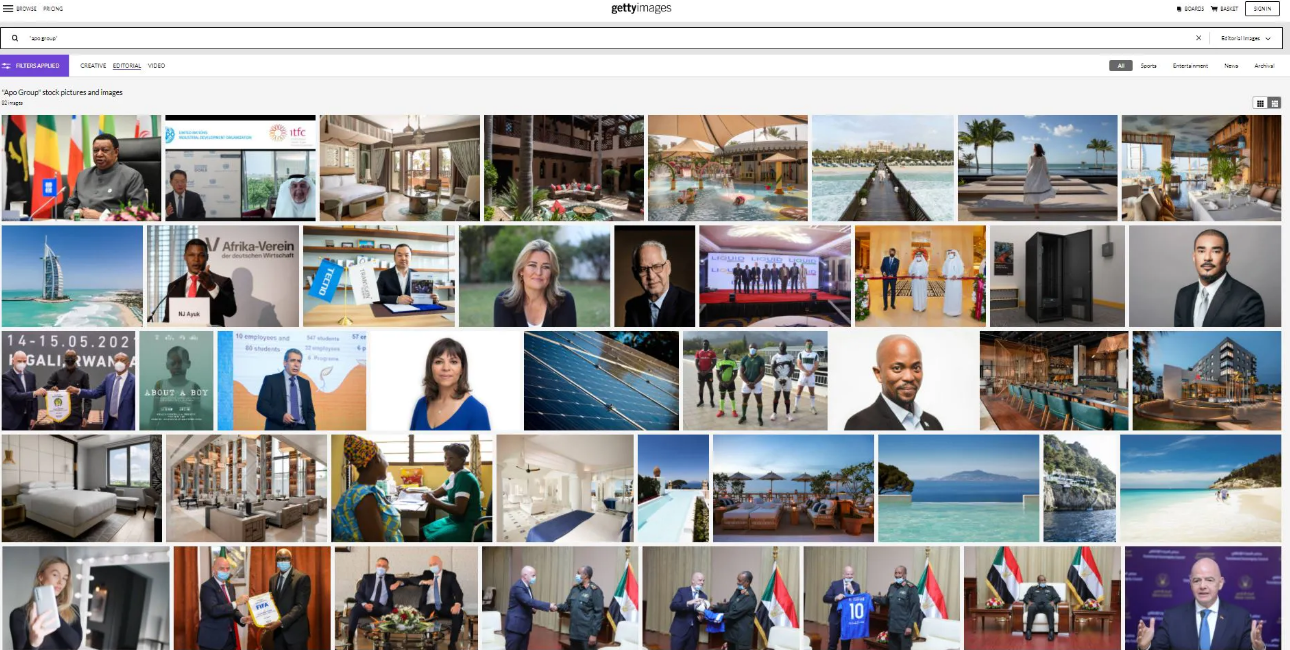 Reading Time:
2
minutes
Images – and press releases – about African sport will be made instantly available to over one million global Getty Images subscribers
APO Group, the leading Pan-African communications consultancy and press release distribution service, today signed an exclusive agreement with Getty Images, a world leader in visual communications, that will make images – and press releases – about African sport instantly available to tens of thousands of media organizations all over the world.
As a result of the collaboration between the two companies which started in 2019, Getty Images' vast network of over one million global subscribers will have access to APO Group clients press announcements and high-quality editorial images.
This will come at no extra cost to the standard price of APO Group's Pan-African press release distribution service. APO Group's multinational customers are active all across Africa, and this new arrangement will help shine a light on some of the positive stories being told on the continent every day.
Sport also has a major role to play in the changing of global perceptions about Africa. Getty Images is the official photographic partner to over 85 of the world's leading sports governing bodies, leagues, and clubs including FIFA and the International Olympic Committee (IOC), so its media subscribers are used to seeing the very best sporting imagery.
APO Group is the exclusive Pan-African communications consultancy for the NBA and the Basketball Africa League. APO Group is also the Main Official Sponsor of World Rugby's African association, Rugby Africa, and an official sponsor of Team Qhubeka Assos, the only professional African cycling team on the UCI World Tour, and the annual Lux Afrique Polo Day. Through these partnerships, APO Group will be able to showcase the best of African sport to new audiences all over the world.
Getty Images is one of the most instantly recognizable names in international media, with over one million clients in almost every country in the world. It has over 425 million assets, encompassing the latest global news, sports, celebrity, music and fashion coverage, as well as exclusive conceptual creative images. It is also home to the world's largest commercial archive.
APO Group has led the way in press release distribution in Africa since 2007. Its client-base features prominent international companies from diverse industries, all of whom have great insights to share and stories to tell as they establish operations in Africa, or develop their presence on the continent.
One of the company's main goals is to find a new way of challenging international perceptions and changing the narrative about Africa. Ultimately, it is about driving trade and investment, and helping to stimulate African economies as well.
"This is a truly groundbreaking moment," said APO Group Founder and Chairman, Nicolas Pompigne-Mognard. "For our clients, it means an incredible opportunity to reach further with their content than ever before. For Africa, it means the chance to break the cycle of negative news and show the world the bigger picture. I am so thankful to Getty Images for opening their network to Africa. They are using their unparalleled reach and reputation to elevate our continent on the world stage."
"We are pleased to continue our partnership with APO Group and offer African businesses and organisations access to the world's newsrooms via our unrivalled distribution platform," said Eugene Cariaga, Senior Director at Getty Images.

TVBET goes live in Africa at eBet through Bitville Gaming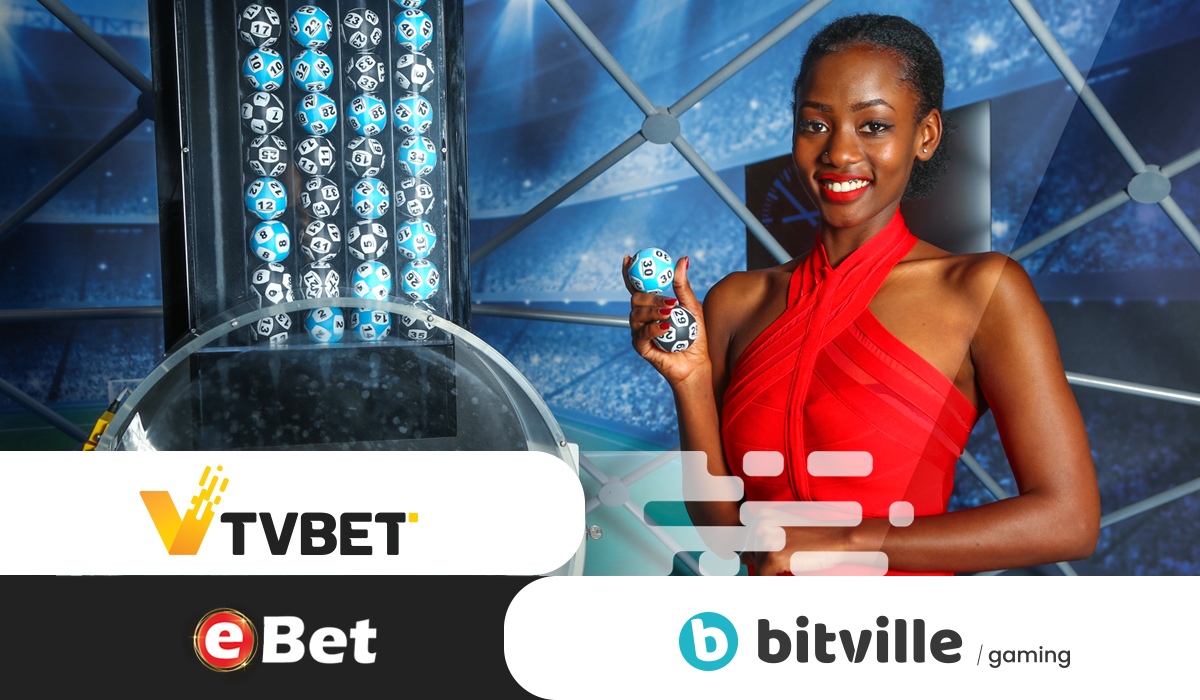 Reading Time:
2
minutes
TVBET and Bitville Gaming are now working together, thanks to a recently signed partnership. This new collaboration is a significant step towards the provider's aim to gain a strong footprint within Africa. B2B provider of live games, and B2B development company Bitville Gaming have united under one goal — to provide the gaming market with the best products and services.
The provider of B2B online streaming games, TVBET, stays strong in pursuing its goals and continues to conclude win-to-win partnerships. This time, the new deal is a collaboration with the B2B development company Bitville Gaming. As part of the deal, a range of TVBET live games is already available at Bitville Gaming's partner — eBet Swaziland.
eBet Swaziland is an operator offering a wide range of gaming activities. The portfolio of eBet includes betting on sports, like soccer, basketball, boxing, rugby, tennis, etc., virtual sports, a wide range of slots, lotteries, and so on. From now on, eBet players may enjoy TVBET's chosen live games. The products available at eBet include some of the most popular B2B provider's games, namely Fruitrace, 1Bet, Lucky6, WheelBet, 5Bet, 7Bet, Keno.
Bitville Gaming is a well-established development company with a highly qualified team of experts. It specializes in creating fixed-odds B2B products for the betting, gaming, and gambling industries. The company's services also include B2B iframe betting solutions, portal, and free-standing pos wagering solutions, online and SMS wagering solutions, mobile-money wagering solutions, bespoke platform and product development, B2C product development. Originating from South Africa, the company has established itself very well worldwide.
"We believe that the addition of TVBET to our suite of products displays our ongoing commitment to bringing up-to-date, contemporary, and innovative solutions to the African i-Gaming landscape. This is just the beginning of many exciting solutions and products to come!" — says Andrew von Hoesslin, Managing Director of Bitville Gaming.
The partnership promises to be mutually beneficial for all parties. Cooperation between companies will help them strengthen their positions in the betting market and offer their partners new solutions.
Hollywoodbets Expands Relationship with Chalkline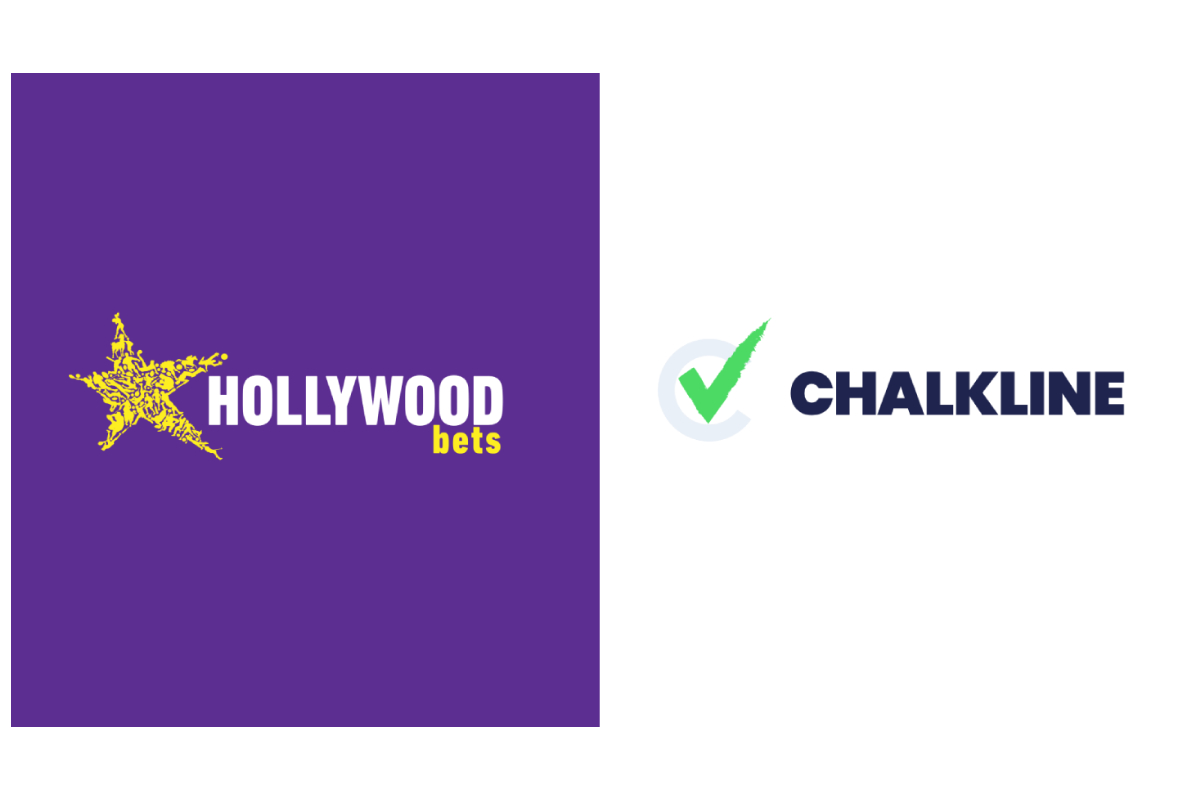 Reading Time:
< 1
minute
Leading gaming operator adds territories for freeplay and real money sports betting games to drive growth in new markets across Europe and Africa
Hollywoodbets, the leading retail and online sports betting operator in South Africa, has strengthened its long-standing partnership with Chalkline.
The company plans to continue expanding across UK, Ireland and African markets and as part of its growth, Hollywoodbets announced a partnership with Premier League side Brentford Football Club prior to the 2021-22 season.
Chalkline has been successfully powering Hollywoodbets' award-winning freeplay content for three years. Under the new agreement, the operator will license the provider's BettorGames platform to launch additional freeplay and real money gaming products, serving Hollywoodbets' audience in new and existing markets.
Chalkline's BettorGames platform includes a range of games, including personalized pre-match predictors, live in-play contests, head-to-head challenges, as well as real money sports jackpot games.
Hollywoodbets will also integrate with Chalkline's BettorBI analytics to enable deeper personalisation and automation for continuous improvement of key acquisition and retention metrics.
Dermot O'Connell, Betting Operations Manager at Hollywoodbets, said: "Chalkline's freeplay games have a proven track record across our customer acquisition and retention marketing programs. We are delighted to have expanded our partnership with Chalkline to support our ambitious global growth plans."
Daniel Kustelski, Co-founder and CEO of Chalkline, said: "Hollywoodbets is an iconic gaming brand. We are excited to have taken our partnership to the next level, with new  territories and the addition of real money games on top of our freeplay content. Plus, their team is just fun to work with."
Premier Bet becomes AS Monaco's official betting partner in Africa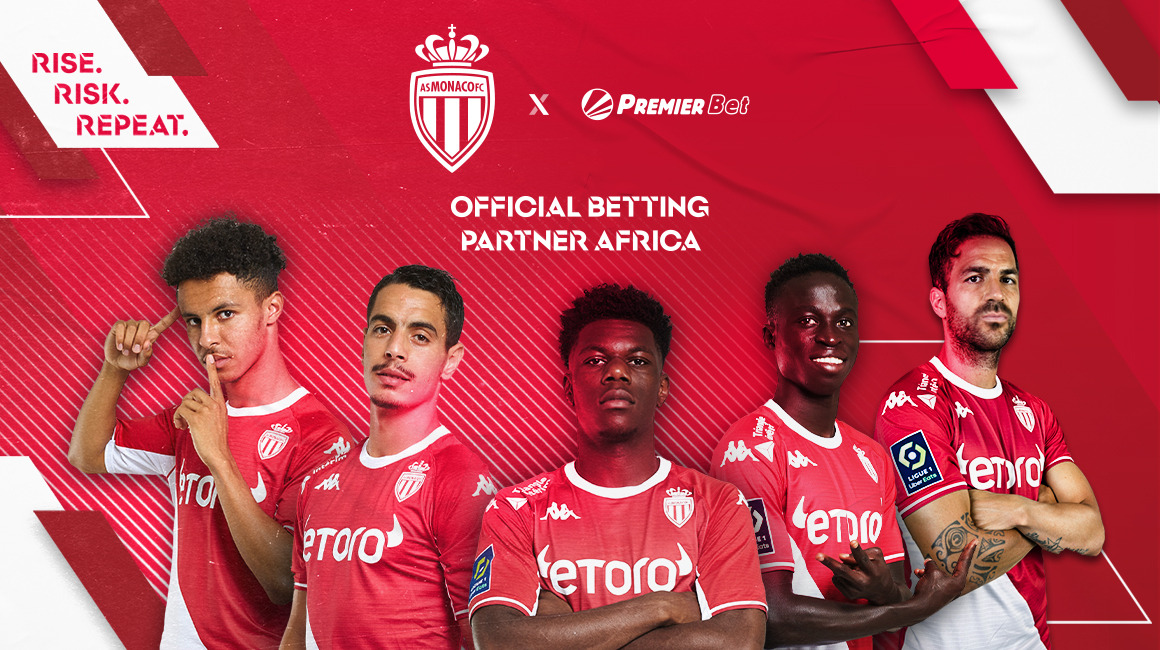 Reading Time:
2
minutes
AS Monaco is pleased to announce a partnership with Premier Bet, a leading iGaming brand, which becomes the Club's official betting partner in Africa for two seasons.
Premier Bet has become AS Monaco's first official regional partner in Africa, enabling the Monegasque club, which also has regional partners in Russia and Asia, to strengthen its international presence. Through this collaboration, Premier Bet, which will benefit from visibility in Africa via the virtual LED technology of the Stade Louis-II during AS Monaco's Ligue 1 matches Uber Eats, is strengthening its ambition to become the first operator in the iGaming sector in Africa within the next five years.
A common history between AS Monaco and Africa
Today, Premier Bet trades in eighteen markets, has millions of customers across its online platforms and strong plans for extending its presence into other African markets. It's leading payment technology infrastructure ensures 120+ payment integration points whilst the support of a 2,500+ strong retail footprint and 90,000 kiosks gives it incomparable presence and credibility.
AS Monaco has long been a champion of giving young African footballers the dream of playing in one of Europe's elite leagues and developing them into future stars of the game. From the early days of giving Ballon d'or winner George Weah his break in Europe to their current star, Krépin Diatta, Monaco, like Premier Bet, are firmly invested in Africa. This partnership will bring the fans closer to AS Monaco with the opportunity to win exciting prizes, access to unique content and money can't buy experiences and great products and services, only available at Premier Bet.
This new and exciting partnership kicks off with a new multi-media, multi-market advertising campaign throughout the 2021/22 season and beyond in the countries where Premier Bet is operated.
CEO of Premier Bet, Martin Nieri
"AS Monaco are synonymous with innovation and developing footballing talent, particularly in French speaking countries across Africa. Their success on the pitch is matched by their innovation off it, as they set themselves up to become a digital pioneer in the same way we are doing at Premierbet.com. As Premier Bet looks to strengthen its position in key markets such as Senegal and Cameroon, we intend for this unique partnership to help create brand fame and cut-through, as well as providing their millions of African-based fans with new and exciting ways to experience Premier Bet."
Oleg Petrov, Vice-president and CEO of AS Monaco
"AS Monaco is proud to continue its development on a global scale. This new international partnership shows that the Club is attractive beyond its borders. Collaborating with Premier Bet is proof that we want to reach new territories. Africa is a real footballing land and we look forward to developing the Club's presence there through this partnership. Premier Bet's ambition to be a major player in the iGaming is in line with our desire to be at the forefront of the game."