BLAST Premier and Bondly Team Up to Launch NFTs Featuring Chickens Synonymous with Counter-Strike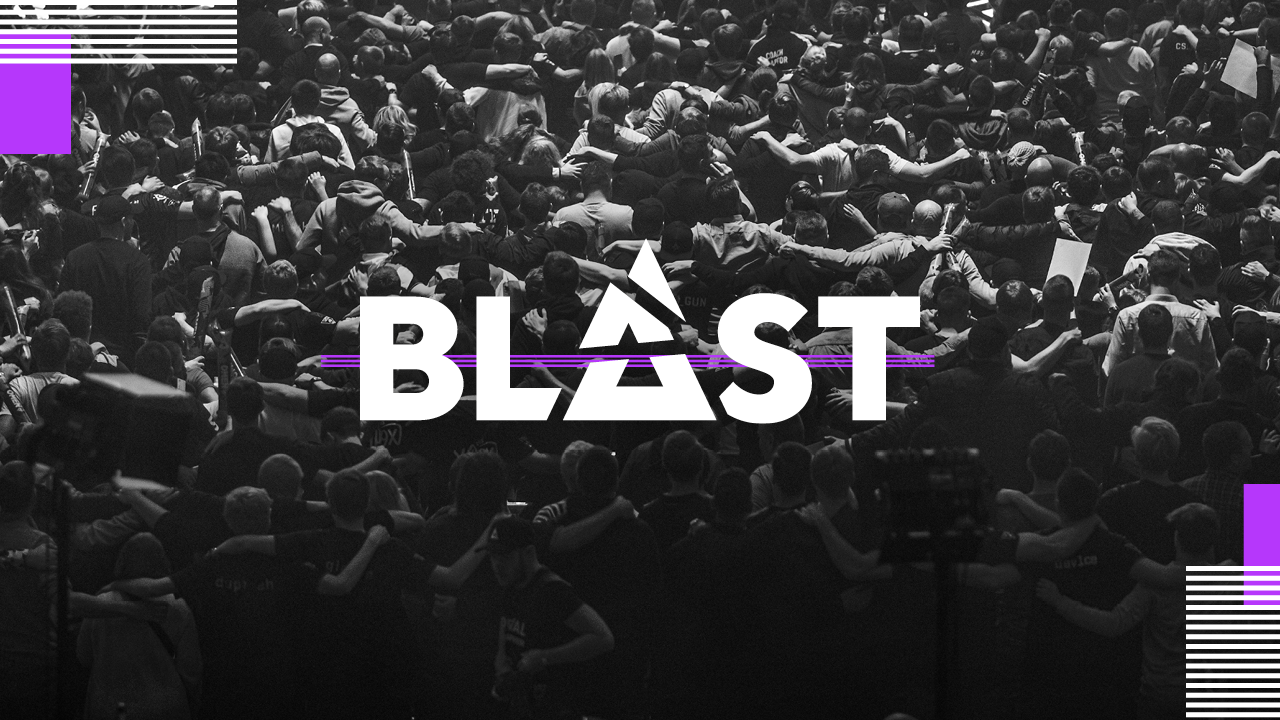 Reading Time:
2
minutes
Partnership delivers gamified, collectable, affordable and carbon-positive NFTs to esports community 
Esports tournament organiser BLAST Premier and Bondly, the premiere NFT solutions provider, have teamed up to launch a fun, affordable and gamified collection of NFTs featuring original artwork of chickens synonymous with Counter-Strike.
BLAST's first NFT chicken-themed collection goes on sale on Tuesday, June 15. Powered by the Bondly platform, BLAST NFTs start at $18 USD. Through June 14, esports fans can sign up at (www.blastchickencoop.digital) to receive an exclusive BLAST founder's edition NFT in a digital wallet.
Chickens are a popular and jovial reference point for Counter-Strike – becoming the unofficial animal and adopted pet of the game. BLAST and Bondly have taken this iconic and prevalent part of the Counter-Strike universe and created a digitalised offering that resonates with the esports and NFT community.
BLAST has created two teams (Team Red and Team Blue) of three chicken characters each with their own distinct personality. Through Bondly's gamification process, the chicken NFT owner has the ability to upgrade it by blending multiple NFTs using BondSwap. In addition, users can choose their favourite character, collect an entire team or hold onto their best and rarest chicken NFTs through gamification.
Bondly utilises Polygon (MATIC) Proof-of-Stake (PoS) mechanism that allows for the safe, accessible and environmentally friendly creation, integration and purchase of NFTs – making for digital artwork collectibles that are available to everyone. Every chicken NFT created through this process will be carbon positive.
Faye Marlborough, Head of Merchandise for BLAST, said: "When we approached the idea of making available a range of collectable NFTs, we wanted to ensure we were creating something that was fun, accessible and affordable – while ensuring these collectables are more than just a product but an experience. We're excited to work with Bondly to help navigate us through our first venture into NFTs, their technology and expertise will ensure a simple, environmentally aware and enjoyable introduction into the world of NFTs for our community."
Jack Flaherty, CEO of Sports at Bondly, said: "BLAST's chicken-themed NFTs developed by Bondly, extends the fan's feeling of competition beyond the tournament through buying, collecting, and trading of our gamified NFTs. Combining our design studio and proprietary technologies, we have created the first ever NFT swap-based gamification experience for esports fans."
Bondly was the first to go to market with unique products in partnership with influencers and musicians and collaborations with gaming/collectibles creators. Bondly created and distributed YouTuber/ Influencer Logan Paul's first-ever limited-edition series of NFT collectibles for fans, selling out in only 30-minutes. Lewis Capaldi, two-time BRIT Award Winner with 15 Billion streams and chart topping hits worldwide, partnered with Bondly and quickly sold out his Big Fat Sexy Card Collection (NFT), with the vast majority purchased by a non-crypto audience. Singer/songwriter PelleK quickly sold out the first-ever NFT music album using Bondly's core product, BONDSwap.
BLAST Premier is a global Counter-Strike tournament series that unites all major CS:GO events, offers opportunities to all regions across the globe and crowns the world champions of CS:GO. Up to 32 teams will take part in the seven BLAST Premier events this year with a combined prize pool of $2,475,000 on the line, where the best teams and players will compete.

YAS HEAT ESPORTS all fired up for Le Mans Virtual Series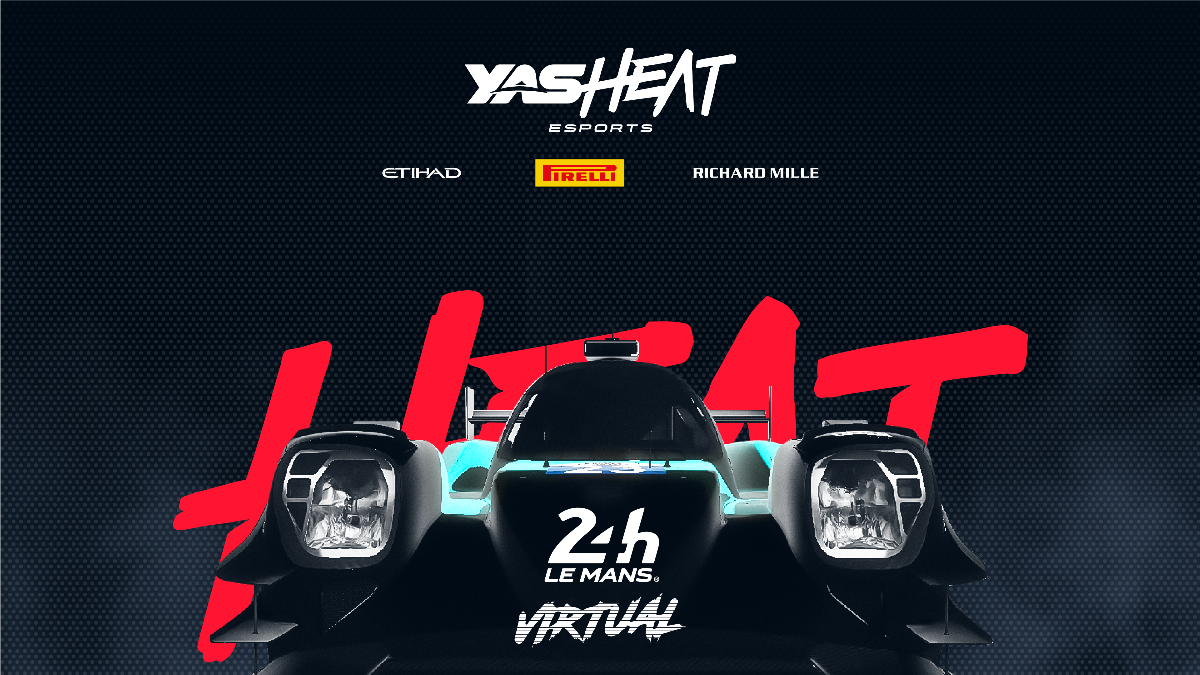 Reading Time:
2
minutes
Yas Marina Circuit-based team ready to compete against prestigious field of esports squads in five-round championship 
YAS HEAT ESPORTS is set for one of its biggest challenges to date, in the form of the Le Mans Virtual Series which gets underway this weekend (Saturday, 25 September).
The series itself comprises five rounds, beginning with 4 Hours of Monza, Italy in just three days' time. Round 2 will be a 6 Hour race held at the legendary Spa-Francorchamps circuit in Belgium on 16 October while Round 3 is an 8 Hours of Nürburgring, Germany event on 13 November. Round 4 sees the series head to America for a 6 Hours of Sebring on 18 December before the fifth and final round caps off the season with the headline event – the 24 Hours of Le Mans Virtual (15/16 January 2022).
YAS HEAT's driver line-up for the series is a potent one, with the likes of current DTM Trophy championship leader Will Tregurtha and ex-Formula 3 and Formula 2 racer Ryan Tveter at the wheel.
The real-world motorsport stars will be joined by members of YAS HEAT's iRacing squad in the form of Balázs Remenyik and Josh Lad as well as Veloce Esports driver and 2019 Project Cars 2 SMS-r World Champion Isaac Gillissen.
The team will have their work cut out for them, however, going up against the likes of Red Bull Racing Esports, R8G eSports, Williams Esports, SIMMSA Esports and many more in what promises to be one of the most competitive grids on the virtual motorsport calendar.
There's more than just esports industry bagging rights up for grabs in this championship, with each of the 27 teams competing for an eye-catching $250,000 prize fund split 50/50 between the championship standings and the Le Mans Virtual standalone race.
Saif Al-Noaimi, Team Principal, YAS HEAT said:
"Everyone at YAS HEAT is really excited to be heading to the Le Mans Virtual and to be competing in one of the most prestigious esports championships out there. We're ready for the challenge and I have every faith in our drivers that they will do the team proud.
"It's amazing to see where we came from just over a year ago to now. The team has come such a long way in such a short space of time and now we're competing on the biggest stages in the sport against some of the best teams in the world.
"It's definitely one of our biggest challenges so far but I think we have some amazing talent in our team. I can't wait to see how the season progresses and of course, It's going to be amazing to see our car on track at the iconic Le Mans circuit in January!"
Zoey Ng Joins Galaxy Racer As Regional Marketing Manager, SEA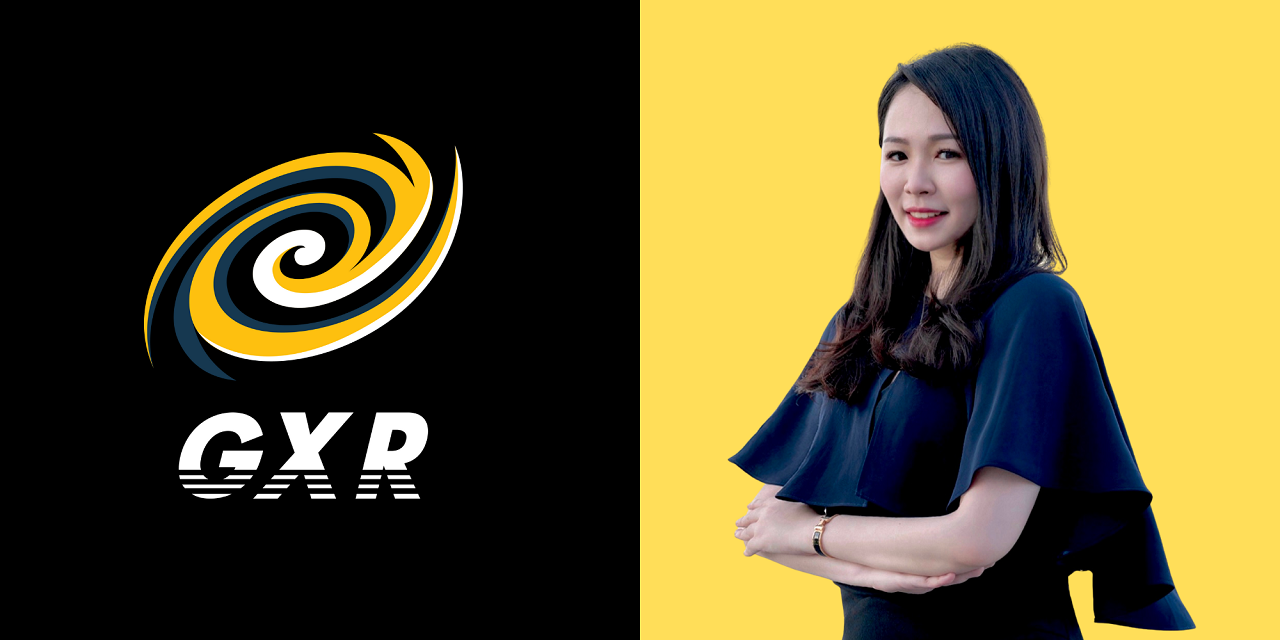 Reading Time:
3
minutes
Galaxy Racer (GXR), one of the fastest-growing esports, lifestyle and entertainment organizations in the world, headquartered in Dubai, has announced the appointment of Zoey Ng as the Regional Marketing Manager for Southeast Asia.
Ng will lead the best-in-class regional marketing initiatives in Southeast Asia for both Galaxy Racer and Nigma Galaxy, the competitive esports division of Galaxy Racer. She will be working closely with respective local marketing managers, focusing on the company's aggressive expansion across the Southeast Asian region.
Ng previously handled the social media presence across Yahoo Esports Southeast Asia & FSL, Southeast Asia's premier women gaming circuit. She executed the marketing activations over various PC & mobile esports titles for FSL.
She was previously the Marketing and Business Development Executive at SelectStart Pte Ltd, a Singaporean-based esports consultancy agency, where she executed the B2B & B2C marketing initiatives. She conceptualised and curated content featuring esports players and talents in Southeast Asia across several game titles such as Dota 2, VALORANT, League of Legends: Wild Rift, and Mobile Legends: Bang Bang for Yahoo Esports Southeast Asia.
Ng is an avid gamer of Dota 2 and League of Legends: Wild Rift and loves to watch VALORANT during her free time.
Galaxy Racer was founded in 2019 and currently has over 100 content creators across Middle East North Africa (MENA) and Southeast Asia (SEA), amassing over 370 million followers and generating over 2 billion monthly views.
Nigma Galaxy, the merger between Team Nigma, champions of Dota 2 The International 7, and Galaxy Racer, will be leading the competitive esports team division, with an impressive roster of twelve esports teams in Dota 2, League of Legends, CS:GO, Fortnite, PUBG Mobile, BGMI and Free Fire, with over 60 male and female esports athletes from over 20 countries.
Mitch Esguerra, Southeast Asian Operations CEO of Galaxy Racer commented, "As the rising content powerhouse in the region, Galaxy Racer equally places efforts on getting the best internal talents in the field, Zoey, and her work are some of the most notable marketing initiatives I've seen, her skillset combined with her natural creativity will definitely add value to what Galaxy Racer brings towards the communities we're present in now and in the near future. With Zoey's marketing leadership in the region, the esports and gaming community of Southeast Asia can expect a lot of great things from Galaxy Racer in the coming months."
Allan Phang, CMO of Galaxy Racer commented, "Zoey brings along a wealth of marketing experience to the esports community, which we recognize and value her talent. I've personally seen her marketing activations and she's definitely the best of the best in the esports industry. As Galaxy Racer pushes forward with our aggressive expansion plans, having a regional leader to spearhead our marketing activations across the group is imperative. We look forward to having Zoey onboard with us. Welcome to our galaxy!"
Zoey Ng, Regional Marketing Manager, Southeast Asia of Galaxy Racer commented, "Allan and Mitch gave me a great overview of Galaxy Racer's strategic goals and direction and it certainly aligns with my career aspirations as well as areas of interest. Previously being in the news and media for esports, I am impressed on how fast the organisation has expanded into Southeast Asia in the last quarter – results do speak for itself! I'm more than excited to embark on this new journey to bring Galaxy Racer to greater heights through strategic marketing initiatives across Southeast Asia. With the recent merger with Team Nigma for our competitive esports division, Nigma Galaxy, I am confident to share that there's more to come, so watch out for us!"
Galaxy Racer is creating a true 360-degree esports, gaming, content and lifestyle brand. Their group company, Riva Technology and Entertainment (RTE), have secured a strong streak of acquisitions, partnerships and brand licensing deals, including the iconic comic book series publisher Dark Horse Comics, with RTE producing multiple mobile games based on the massively successful The Umbrella Academy comic books and Netflix series.
Earlier this year, RTE invested in multiple companies including SUB2r who produce broadcast-quality streaming video cameras, Recast an over-the-top (OTT) platform, BBox Sports an Augmented Reality company, the leading games publisher Rogue Games and OKLetsPlay, the leading platform for players to compete each other in competitions against other players across the world.
RTE also owns a majority stake in global games producer Firefly Games, who have experience working with major studios and brands for world-renowned intellectual properties (IP) from Dreamworks Animation, NBC Universal, Skydance Media, and now MGA Entertainment, a consumer entertainment products company, to produce and publish mobile games based on their hit properties L.O.L Surprise!™ and Rainbow High, both featured in Netflix.
RTE has recently invested in My LADS, an Augmented Reality (AR) technology engagement firm which powers fan engagement.
Galaxy Racer has recently brought onboard former Disney executive Guenther Hake, Senior Vice President and General Manager of Disney Consumer Products in Greater China and CEO at Oriental DreamWorks, who will be assisting in an advisory role with Galaxy Racer's brand partnerships, consumer products, apparel and merchandising endeavours.
Galaxy Racer has also recruited Danny Lopez as Chief Content Officer, who was formerly the Director of Brand and Content at Guild Esports, an esports team co-owned by David Beckham, where he led the creative content development and execution across the board.
India Qualifiers for World Esports League 2021 to kick-start on September 29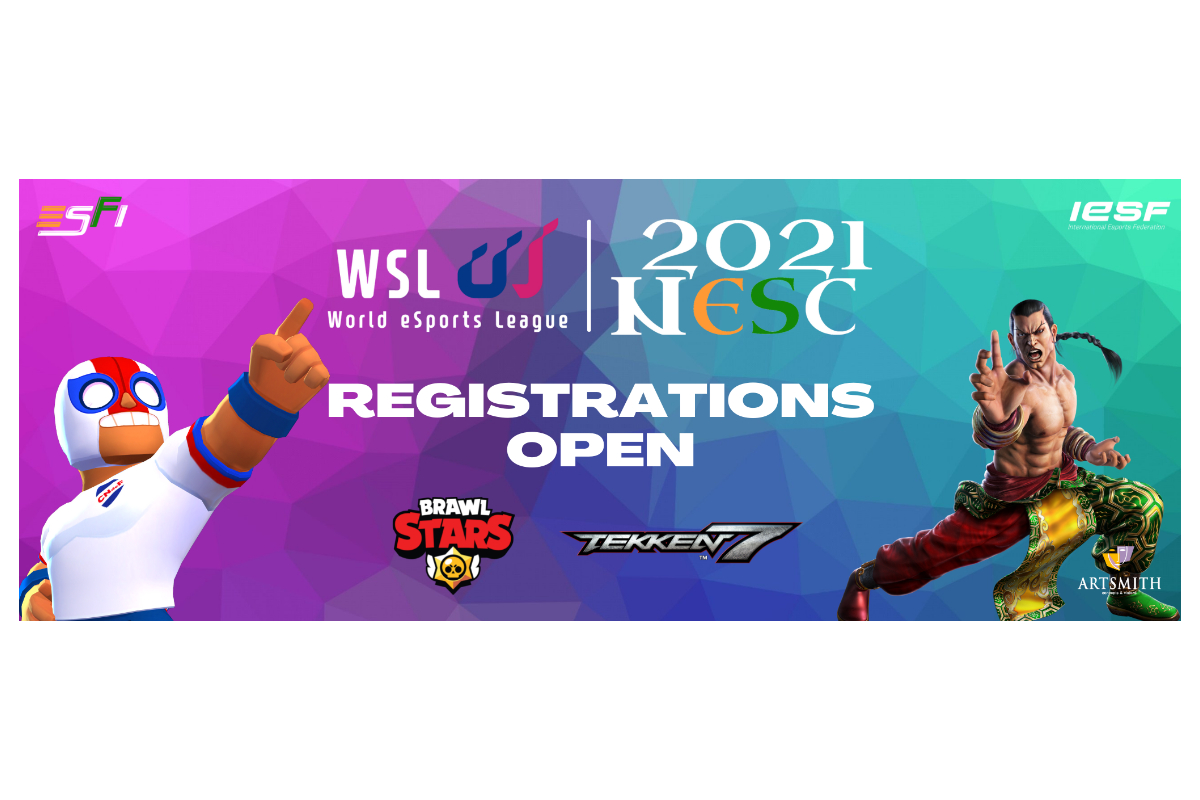 Reading Time:
2
minutes
Registrations are open as TEKKEN7 & Brawl Stars are included in WSL'21
The Esports Federation of India (ESFI) is all set to roll out the India qualifiers for the World Esports League (WSL) 2021 from September 29 to 30.
The World Esports League is hosted by Technoblood Inc. and organised by the WSL Organising Committee in partnership with the International Esports Federation (IESF). Owing to the Covid-19 pandemic, the India Qualifiers will be held virtually with top athletes from across the country competing and showcasing their skills and strategies. Popular fighting game TEKKEN7 and multiplayer online battle arena and third-person hero shooter video game Brawl Stars (3V3) will be part of the event.
Fighting game Tekken7 will be played in double elimination format whereas athletes can compete in Brawl Stars in Single elimination format.
"A tight-knit fight gaming community in India has extreme potential, one that we keep witnessing in many esports tournaments in the country. Tekken7 has a legacy of being the best fighting games and we are confident that esports athletes coming over from across the country will be putting up a spectacle of their own. Brawl Stars is a very popular game among the children between 16-21 years of age and we will witness some budding superstars coming out as national champions and bringing the laurels for our country at the Global Finals. This is a very interesting time for esports in India and we are already looking forward to our national qualifiers for WSL '21," said Mr. Prabhat Kumar, Director of Esports Federation of India.
The winners of the India qualifiers will be selected to represent the country at the Global Finals of WSL 2021 which are scheduled to take place in Korea from December 16 to 19. The air travel expenses and accommodation of the athletes traveling to Korea will be covered.
In order to take part in the prestigious event, country's Esports athletes and enthusiasts can register themselves on https://discord.gg/esfi till 26th September 2021.
ESFI continues its partnership with Artsmith-Concepts & Visions as the country's one of the top Esports and sports-specialised PR firms will extend its support as the communication partner. The qualifiers will be streamed live on ESFI's official channels on YouTube and Twitch as well as on their Facebook page.