Arcade Sci-fi Match-3 Shooter Metacell: Genesis ARCADE Wins Fan Favorite Voting Round 13 at GDWC 2021!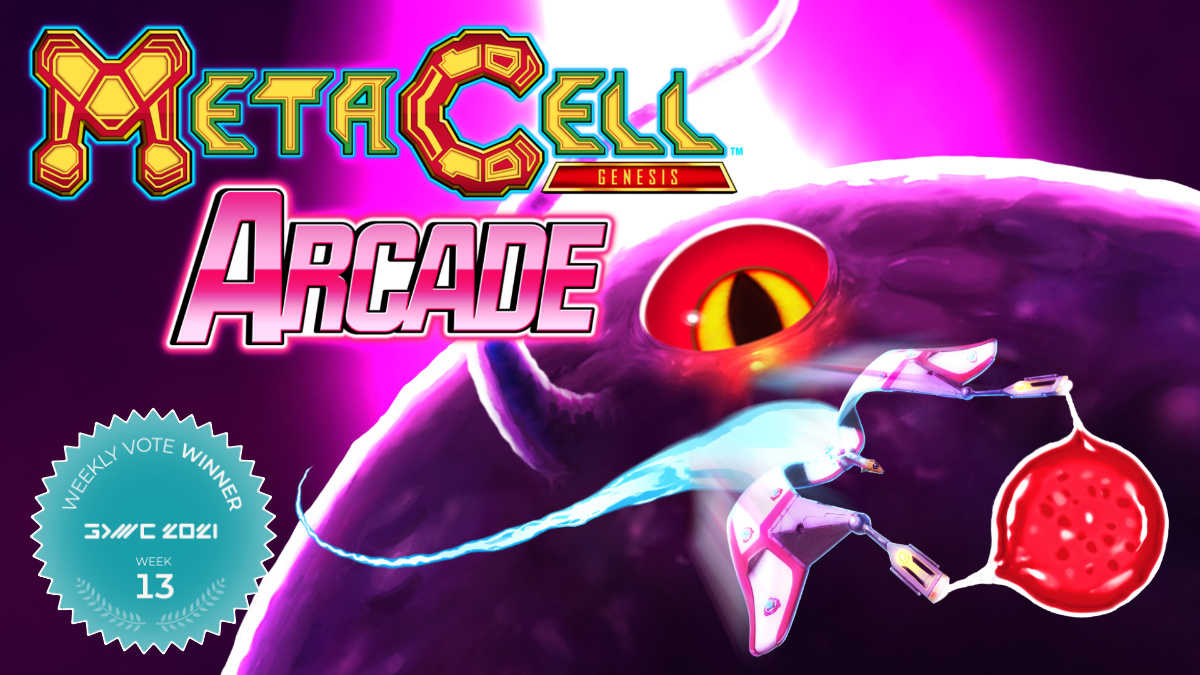 Reading Time:
< 1
minute
Metacell: Genesis ARCADE by USA-based Team Metacell has won the 13th round of Fan Favorite voting at the Game Development World Championship 2021 (GDWC). Developers describe the game as an action packed sci-fi match three shooter and a homage to the classic arcade games. It is available on Steam Early Access.
Team Metacell moves on to the final Fan Favorite voting round to compete for the victory of the Fan Favorite category. Final voting takes place at the end of GDWC 2021.
2nd place went to Phantom Beasts – Redemption by Ready Steady Games from Israel. "A sci-fi action 2.5D side scroller, where Player collects, upgrades and controls powerful hybrid beasts called phantoms, which bestow him with amazing special abilities, to kick some ass!"
3rd place was taken by Crazy Pirate Kaboom by Coded Fun Games from Netherlands. "A casual cartoony pirate shooter where you constantly just want to play the next level. Navigate your trusty ship between incoming cannonballs and fire while staying clear of tentacles and flying ships."
GDWC Team congratulates the Winners and sends thanks to all Nominees and voters. The Fan Favorite category Winner is decided in a series of pre-qualifying votes leading to the Final Vote. Every week nine games are up for a vote and battling for the place in the finals. Find latest vote at https://thegdwc.com.

Antstream Arcade brings world's largest library of retro games to the Epic Games Store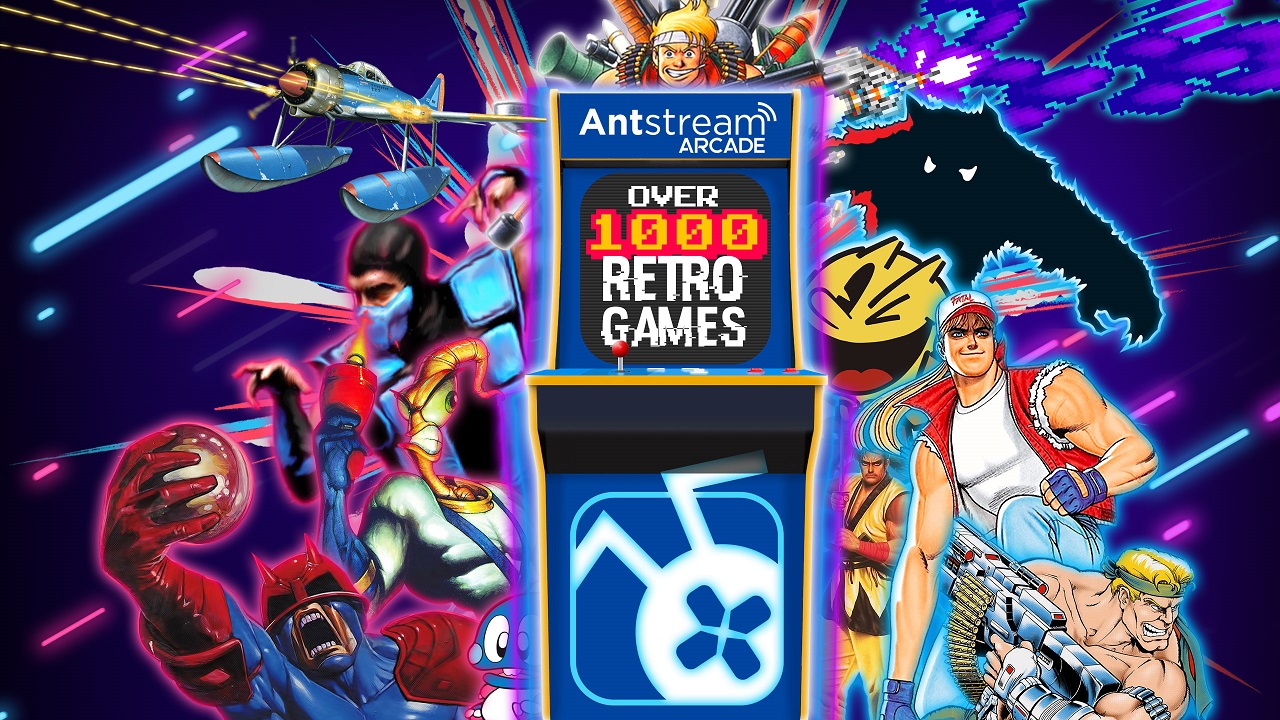 Reading Time:
2
minutes
Global leader in cloud gaming Antstream Arcade launches on the Epic Games Store today, bringing its library of over 1200 games to millions of gamers world-wide. Epic's users will be able to play iconic video games from the arcade era and beyond, for free, through Antstream Arcade's dedicated platform.
The first pure cloud gaming platform to be added to the Epic Games Store, Antstream boasts the largest library of games of any cloud gaming service, with iconic classics including Space Invaders, Pac-Man and Mortal Kombat. Antstream Arcade provides the best way for players to enjoy a huge range of retro and casual games – from definitive classics to obscure curios – for free, with no downloads or microtransactions.
As part of a 7-day offer to welcome new users to the platform, players will receive a free gem pack worth $14.99, which can be used to enter the many tournaments hosted on Antstream Arcade, and unlock new "challenge modes" for some of the best games of the last 40 years. Antstream will also be offering players a discount on its premium ad-free subscription option in December, with further details to be announced soon.
Steve Cottam, CEO at Antstream Arcade, said: "We are on a mission to bring some of the greatest games ever created to a socially connected global community using the latest in streaming technology. Today's launch in the Epic Store is a huge step towards achieving that goal. We're very excited to welcome a brand new audience to the Antstream Arcade platform, and to push the boundaries of what is possible with cloud gaming by making it accessible to everyone. Players can enjoy any of the games on Antstream Arcade for free, on almost any device. With over a thousand titles available and more being added every week, we're confident everyone will be able to find something they enjoy."
Antstream Arcade's library of streamable games includes titles licenced from Disney, Warner Brothers Taito, Atari and Bandai-Namco, as well as a huge range of smaller indie developers and IP owners from across gaming history. Antstream Arcade represents not only the best way for gamers to legally play the games of the past, but also one of the only ways to continually support a game's original creators and rights holders. In addition to providing gaming rights holders with a revenue stream for the use of their content, Antstream delivers a wealth of gameplay data from players allowing game owners to better decide how to shape their franchises for future audiences.
The German Games Industry Association sees coalition agreement as sound basis for successful games policy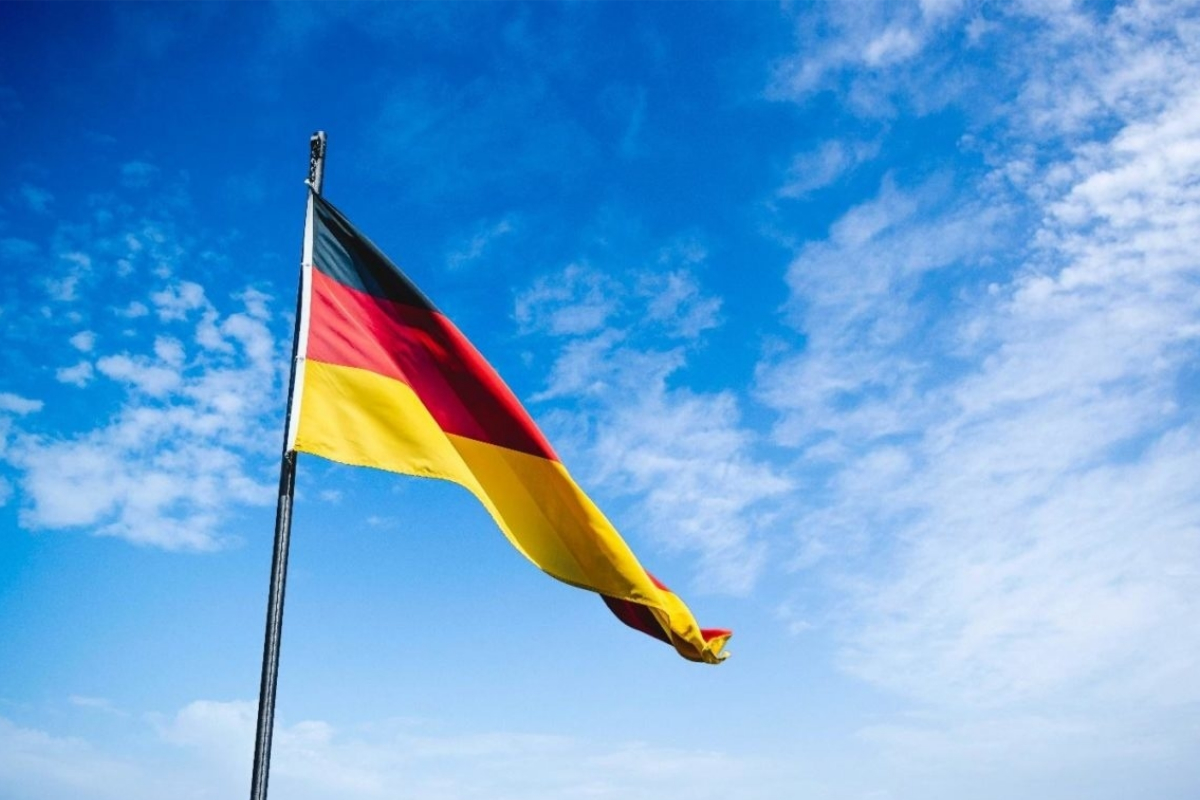 Reading Time:
2
minutes
Germany to be strengthened as games location
Ongoing games funding to be secured
Esports clubs to gain non-profit eligibility
In the view of game – the German Games Industry Association, the coalition agreement presented today by the German political parties SPD, Bündnis 90/Die Grünen and FDP provides a sound basis for a successful games policy over the coming years. game sees the pursuit of the overarching goal of strengthening Germany's overall position as a games location as particularly important. A key factor here is to ensure ongoing games funding, which the SPD, Bündnis 90/Die Grünen and the FDP have enshrined in the new coalition agreement. In addition, game welcomes the general statements in the coalition agreement on reducing the level of bureaucracy and points to criticism raised by many games companies that are dissatisfied, for example, with the bureaucratic hurdles in the funding programme. game is also pleased that esports clubs can be recognised as non-profit organisations in future. Furthermore, key issues for the games industry are addressed in several passages in the coalition agreement, including reducing barriers to digitalisation, expanding broadband access (which is to be accelerated), promoting digital education and facilitating the immigration of qualified professionals to Germany. However, it remains to be seen how games and the games industry will be represented within the new federal government.
'From the perspective of the games industry, the coalition agreement presented today is heading in the right direction: strengthening Germany as a games location, securing ongoing games funding, recognising the work of esports clubs as non-profit and an overall stronger focus on promoting digitalisation and reducing bureaucracy in Germany constitute an extremely sound basis for a successful and internationally competitive games policy during the new legislative period. Now it is essential that the new federal government establishes as quickly as possible who is responsible for games and that this is swiftly followed by concrete steps,' says Felix Falk, Managing Director of game.
THE GAME AWARDS RETURNS IN FULL FORCE TO HONOR THE TOP NAMES FROM EVERY VERTICAL OF THE GLOBAL GAMING INDUSTRY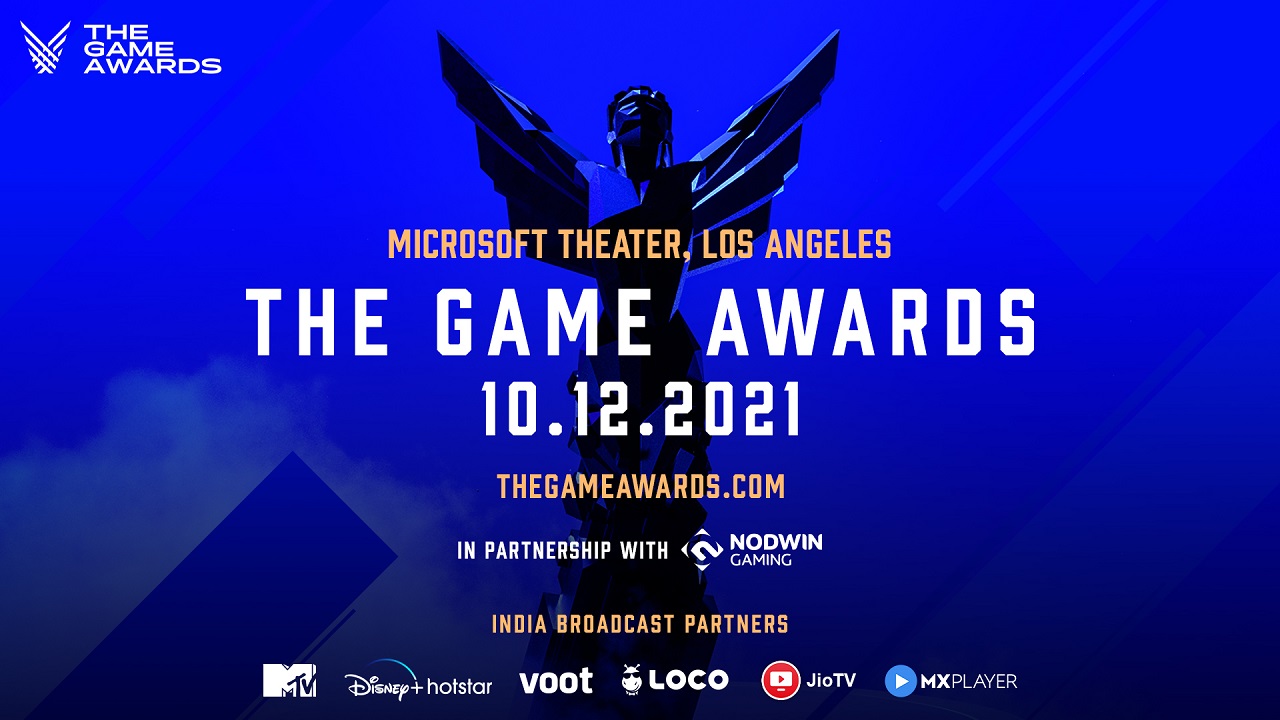 Reading Time:
2
minutes
OTT platform Hotstar, MTV India, Voot, Jio TV, MX Player and Loco to re-broadcast the grand ceremony in India
The biggest award show for the gaming industry, The Game Awards, is in its 8th edition in 2021 and has announced the on-ground event at the Microsoft Theatre in Los Angeles in December. South Asia's leading esports company NODWIN Gaming with streaming partner Hotstar will re-broadcast the event in India.
Created and produced by Geoff Keighley, The Game Awards is a prestigious stage to felicitate best-of-the-best in the global gaming fraternity which encompasses design, development, esports, art, audio, direction, streaming, events and a lot more. The industry brings out the best content and products with cutting edge technology every year. It is at The Game Awards where the top names in all the verticals are honoured.
"We are honored to bring The Game Awards yet again to India in partnership with NODWIN Gaming," said Geoff Keighley, creator, The Game Awards. "As a truly global celebration of gaming, we look forward to celebrating the year's best games and previewing what's next at this year's show."
As the safety restrictions ease in a majority of the countries, The Game Awards will allow a limited audience at the much revered Microsoft Theatre.
"The Game Awards is a true embodiment of the art form of gaming on the global stage. Nodwin Gaming is proud to have joined hands with TGA for yet another year where the pandemic situation has eased to a great extent. There is a lot to feast on at the grand celebration of gaming with the best artists and movie stars apart from the multitude of categories from the industry itself. Looking forward to sharing and celebrating the love of gaming across the nation", said Akshat Rathee, MD & Co-Founder, NODWIN Gaming.
NODWIN Gaming continues its support for The Game Awards by rebroadcasting the ceremony in India, thereby bringing the global phenomenon to one of the fastest-growing gaming markets in the world.
Check out the nominees across all the categories here.
Catch The Game Awards live on Disney+Hotstar, MTV India, Voot, Jio TV, MX Player and Loco on December 10 from 5:30 am to 9:30 am.