GameRefinery by Vungle mobile game market review June 2021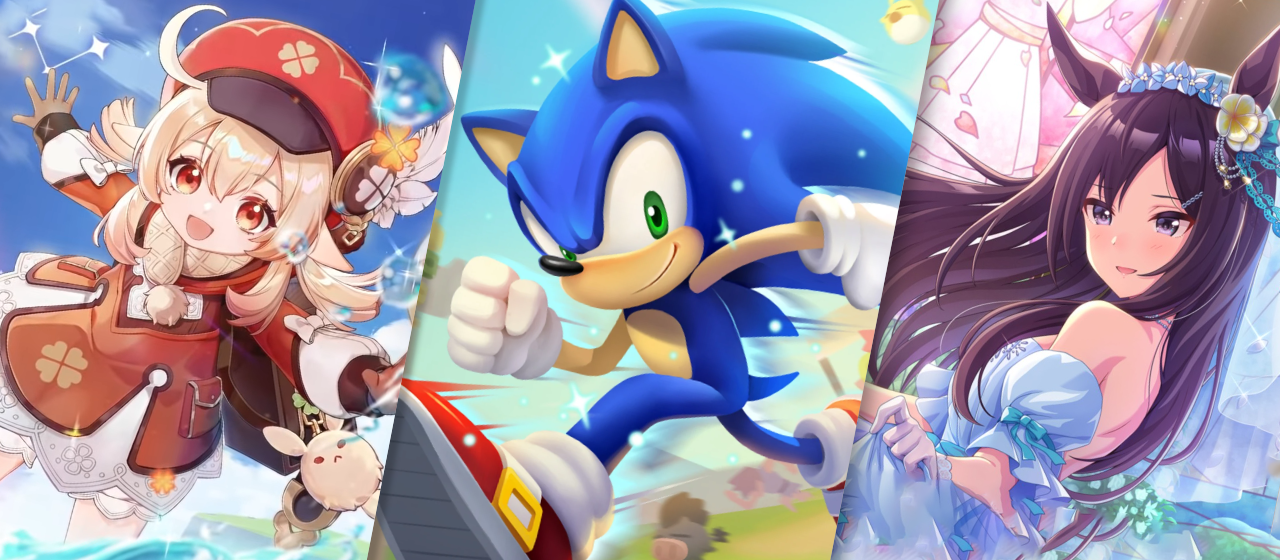 Reading Time:
< 1
minute
GameRefinery by Vungle has released its latest analysis of the mobile games market in the US, China and Japan. This bulletin is published monthly to review the most significant updates, trends and changes in the industry.
GameRefinery analysts have handpicked top updates from June, such as Sonic the Hedgehog's 30th-anniversary celebrations and RuneScape's debut on mobile.
Some highlights of this bulletin include:
Sega has collaborated with several mobile games to celebrate 30 years of Sonic the Hedgehog by bringing the iconic Sonic characters into their mobile worlds. The Chinese version of Ulala: Idle Adventure's (不休的乌拉拉) featured a "World Boss" style PVE mode, where players tried to defeat Dr Robotnik with their characters together with Sonic.

The "In The Heights" musical drama film is trending just about everywhere, including mobile games. Roblox launched a hangout party modelled around the movie's Washington Heights city block.
Runescape has proven to be one of the most enduring MMOs of all time. This month it enabled a crossplay mobile version of "new Runescape".

China celebrated its traditional summer festival, the Dragon Boat Festival, aka "Double Five," in June. Almost all the mobile games in China had at least some level of Dragon Boat Festival-dedicated festivities during the month.

June is one of the most popular months to get married in Japan, and "June Bride" is a term that you'll often see in Japanese manga and anime. So it's no surprise that June Bride-related events popped up in Japanese mobile games. Uma Musume Pretty Derby's characters went to a resort island to compete in survival challenges to become a model for a wedding dress collection.
More details, here!

Opera GX blasts off with Operius, the new arcade space shooter to play in the browser when your WiFi is gone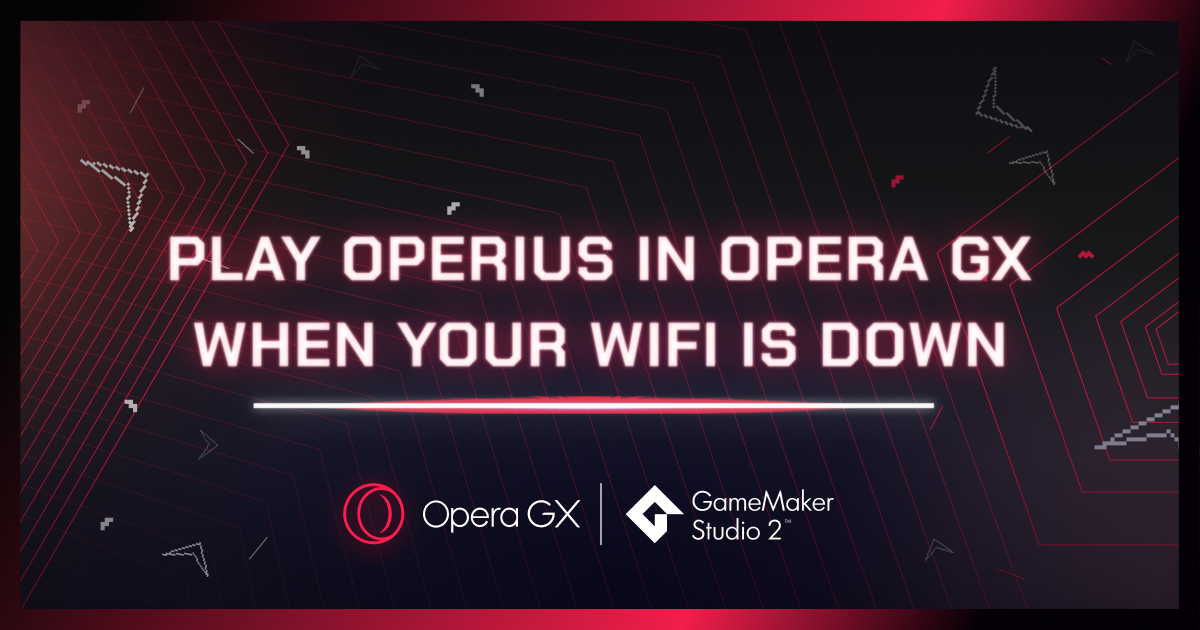 Reading Time:
2
minutes
No WiFi? No problem! Created in GameMaker Studio 2, Operius has won the Game Jam to become the Opera GX Browser's first offline mode game and is playable starting now
We've all experienced the unexplainable horror of having to deal with some flakey internet connections. In those moments where the WiFi is gone, Operius will help take your mind off your frustration with its fast-paced arcade gameplay. Created in the game creation suite GameMaker Studio 2, Operius is playable in the Opera GX browser today. The game will appear whenever your network crashes. Those with a stable connection who really want to try Operius, can simply type opera://operius in Opera GX's address bar.
Designed by Mors, Operius is set in a world where all of the world's computers simultaneously lose their connection to the internet, with a strange UFO that is hovering in the sky appearing to be the cause of the outage. The only way to restore the planet's internet is to navigate through the inner workings of the UFO and take it down from the inside, a task that involves shooting hordes of alien invaders and dodging obstacles to advance to the next level.
In July, Opera GX launched its "No Internet" Game Jam to find the game that would keep its audience of more than 10 million gamers entertained whenever they lose their connection. With more than 900 entries, all created in GameMaker Studio 2, the competition was ferocious. But one game, Operius, elevated itself above the rest and emerged triumphant after topping the public polls that saw eight hand-picked games garner over 100,000 votes from the Opera GX and GameMaker communities.
Operius features razor-sharp, retro-inspired vector graphics which pay homage to the great space-based arcade shooters of the eighties with a pulsating high-adrenaline soundtrack written by Catonator. Being offline doesn't mean you can't play together: Operius features an offline two player mode: all you need to do is share your keyboard with another person and enter the two player mode.
'We believe gamers deserve a better game than jumping dinosaurs or surfers. That's why we started the Opera GX game jam and found Operius. Operius is a highly addictive ultimate offline game to rule them all," said Maciej Kocemba, Head of Opera GX.
"With Operius, I wanted to make a fun arcade-inspired shooter to take the players' minds off being offline and perhaps even make them forget they were supposed to get back online in the first place," said Mors.
'In creating the shortlist, we were looking for a game that's fun to play, looks and sounds fun and, most importantly, that you want to play over and over again,' added Kocemba.
Alongside becoming the new offline game in Opera GX and saving many a gamer from what is otherwise an incredibly frustrating experience, Operius developer Mors, also receives a $10k cash prize. Two runners up Aliens Stole My WiFi and Nettie & Settie Save the Internet also each receive cash prizes of $7k and $3k respectively.
Luckily, users won't have to rip out their router to play Operius, as it is available to play when you don't have connection issues in GXC. GXC is Opera's upcoming self-publishing platform and will allow indie game makers to publish their GameMaker Studio creations directly to the platform and for free – for other users to enjoy and give instant feedback. Operius, as well as Aliens Stole My WiFi and Nettie & Settie Save the Internet will be available in GXC.
Jagex announces partnership with indie studio Games by Malcs to publish Melvor Idle, a RuneScape-inspired idle game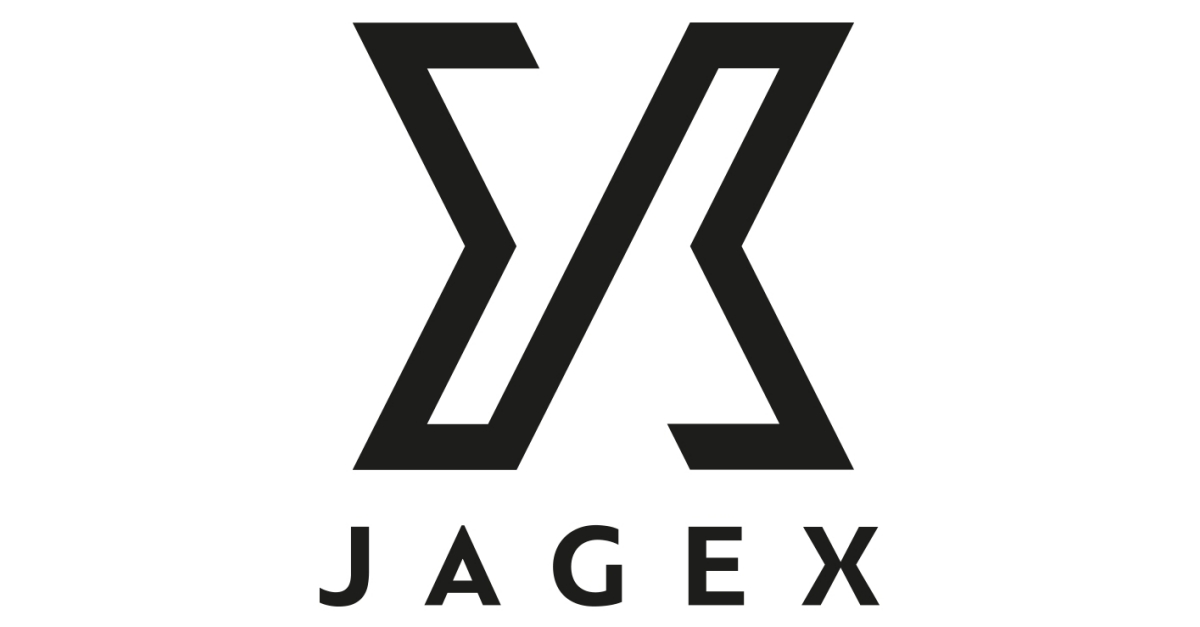 Reading Time:
2
minutes
Leading British video game publisher and developer Jagex, creator of the iconic living game RuneScape franchise, today announced that it will be working with indie developer Brendan Malcolm to publish Melvor Idle under the Jagex Partners banner. Currently in Early Access, Melvor Idle is a game heavily inspired by Jagex's renowned RuneScape franchise and has already been downloaded more than 600,000 times across Steam, App Store and Google Play.
The brainchild of Australian solo developer Brendan Malcolm, a player of RuneScape since his youth, Melvor Idle was devised as a means of reimagining the core components of the RuneScape franchise in a way that they could be enjoyed casually, fitting around the busy schedule of his adult life. Taking inspiration from the setting, skills, combat and mechanics of RuneScape, he distilled the core components down into an idle game in the same vein as games such as Clicker Heroes and Egg Inc.
Jagex first became aware of Melvor Idle in early 2020, and was hugely impressed with the game, realising there was a significant opportunity to help support the game's future development, and to reward a fan-made passion project and bring it to the attention of RuneScape players around the world. The game will come out of Early Access and release officially this November.
Chris Pfeiffer, Director of Product Management for Jagex Partners, said: "We are incredibly excited to be publishing Melvor Idle. Every once in a while, we come across a game and a developer that is so well aligned with our core values that it seems a natural fit for Jagex Partners. With so many of our staff being fans of the game, and seeing what Brendan has been able to achieve as a solo developer inspired by the games we have been developing for 20 years is truly magical. We very much look forward to using the skills and experience we have at Jagex Partners to support the future development of Melvor Idle, leveraging our marketing, communications and localisation resources to make sure the game reaches the widest possible audience and its full potential."
Brendan Malcolm, Games by Malcs founder and the creator of Melvor Idle, said: "Being able to work with Jagex directly on this has been a dream come true. I never would have imagined when I started development on Melvor Idle back in 2018 that I would eventually receive the support of the very studio that inspired me in the first place. The support this partnership has provided me will not only enable me to reach even more players with Melvor Idle, but will help me really establish Games by Malcs as an up-and-coming studio with an office in Perth, Australia. I can't wait to work with Jagex on making Melvor Idle an even bigger success than I had hoped for."
Melvor Idle is currently in Early Access on Steam (with 93% positive reviews*) and will be launched in November priced at $9.99 / £7.19 / €8.19. The game is also free to try on iOS (4.9/5 review score*) and Android (4.8/5 review score*) with in-app purchase for the full version.
Melvor Idle is the game announced by Jagex Partners, with Space Punks, developed by Flying Wild Hog, currently in Early Access on Epic Games Store.
Jeff Pabst, Vice-President of Third-Party & Partnerships, said: "Jagex Partners continues its focus on becoming the go-to publisher for living games developers around the world. However, great community-led games like Melvor Idle have inspired us to broaden our search for development partners to include games that represent the community-first ethos Jagex has always followed. We look forward to more announcements as we close out the year and push onwards to 2022 and beyond."
SPORT1 and Psyonix continue cooperation: The new season of the Rocket League Championship Series live on eSPORTS1 and eSportsONE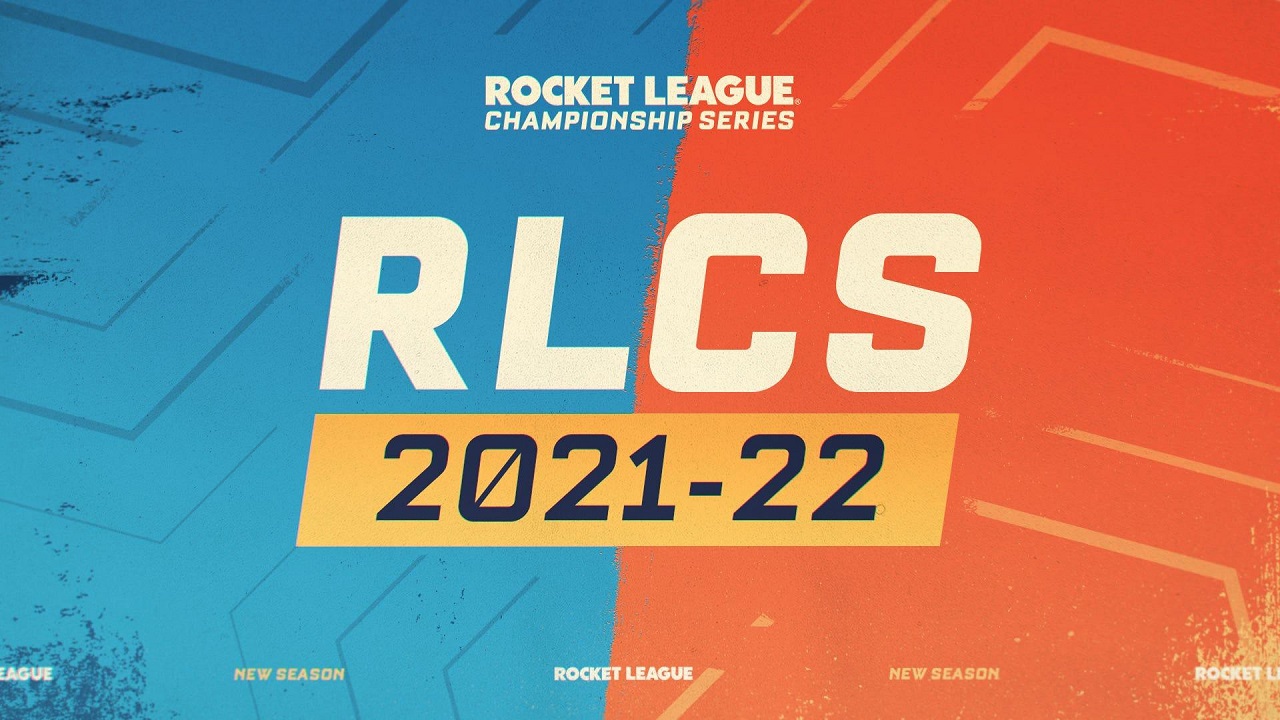 Reading Time:
2
minutes
The new season of the Rocket League Championship Series (RLCS) will be live on eSPORTS1 and the pan-European channel eSportsONE as well as selected events live on free-TV on SPORT1: Sport1 GmbH and video game developer Psyonix have extended their 2020 cooperation by one year. The deal was brokered by IMG and includes platform-neutral rights to the Rocket League Championship Series for the pan-European area. RLCS Season 2021-22 kicked off on October 15 with the first regional tournament for North America. From October 22 to October 24, the first regional for Europe will now take place, which eSPORTS1 and eSportsONE will broadcast live daily from 5:00 p.m. The decisive matches can also be seen on Sunday live from 8:00 p.m. on SPORT1 on free-TV. Just like last year, selected events of the top-class tournament series will also be shown live on free-TV on SPORT1.
This is how the Rocket League Championship Series 2021-22 works
In Rocket League, players try to get a ball into the opponent's goal using rocket-powered cars. Launched in 2016, the Rocket League Championship Series (RLCS) pits the world's best teams against each other in this esports title. Since last season, the tournament series has been divided into three sections: "Fall", "Winter", and "Spring", each of which includes three regional events for North America and Europe as well as a major tournament. At the end of the season, the best Rocket League team in the world will be crowned in the Rocket League World Championship. 
eSPORTS1 and the pan-European channel eSportsONE will accompany the entire 2021-22 season of the Rocket League Championship Series live. After the season opener last weekend, the EU Regional 1 of the first stage of the season "Fall" is now scheduled from Friday, October 22, to Sunday, October 24, which eSPORTS1 and eSportsONE will broadcast live daily from 5:00 p.m. The decisive matches can also be seen on Sunday live from 8:00 p.m. on SPORT1 on free-TV. The commentators are Pascal Schuster, Florian Merz, Jonas Schaffrick and Fabian Sieroka (see overview for exact line-up). The first seasonal section's two other Regionals in North America and Europe will take place at the end of October and in November. The first Major event is currently scheduled for December 8-12. Selected events will also be shown live on SPORT1 on free-TV.
The next broadcasts of the Rocket League Championship Series 2021-22 on the SPORT1 platforms:
Plattform

Tag, Datum

Uhrzeit

Rocket League

Info

eSPORTS1

eSportsONE

Friday, October 22

5:00 p.m. live

RLCS Fall Split 21/22

EU Regional 1, day 1

Commentators: Pascal Schuster, Florian Merz

eSPORTS1

eSportsONE

Saturday, October 23

5:00 p.m. live

RLCS Fall Split 21/22

EU Regional 1, day 2

Commentators: Pascal Schuster, Jonas Schaffrick

SPORT1

eSPORTS1

eSportsONE

Sunday, October 24

8:00 p.m. (live entry)

5:00 p.m. live

RLCS Fall Split 21/22

EU Regional 1, day 3

Commentators: Fabian Sieroka, Jonas Schaffrick

eSPORTS1

eSportsONE

Friday, October 29

7:00 p.m. live

RLCS Fall Split 21/22

NA Regional 2, Tag 1

 

eSPORTS1

eSportsONE

Saturday, October 30

7:00 p.m. live

RLCS Fall Split 21/22

NA Regional 2, Tag 2

Commentators: Pascal Schuster, Jonas Schaffrick

SPORT1

 

eSPORTS1

eSportsONE

Sunday, October 31

7:30 p.m (live entry)

6:00 p.m. live

RLCS Fall Split 21/22

NA Regional 2, Tag 3

Commentators: Pascal Schuster, Jonas Schaffrick