ESPORTS INSIDER ANNOUNCES THE RETURN OF ESI DIGITAL SUMMER AND START-UP INVESTMENT COMPETITION, THE CLUTCH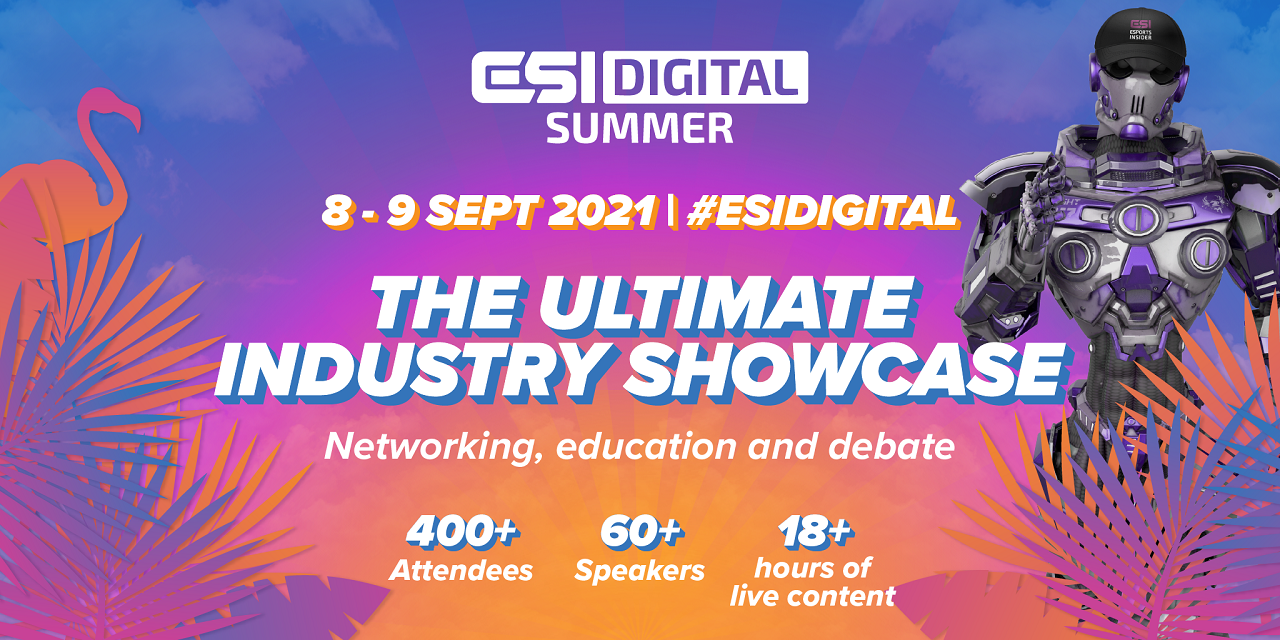 Reading Time:
3
minutes
Esports Insider, the leading B2B esports events and media company is excited to reveal the return of ESI Digital Summer on 8-9th September, and The Clutch, a pitch investment competition which provides some of the most promising esports focused startups with a chance to pitch to a panel of investors and judges, and the opportunity to promote themselves. This year's winner of The Clutch will receive an exclusive place in Level 256's leading incubator program, worth 5,000 Euros, and includes meetings with notable investors , partners, organisations, institutions and key accounts from around the world.
ESI Digital Summer will bring together industry leaders in esports, sports and global brands to discuss and debate investment, esports ecosystems, education and more, and will feature some of the world's most innovative brand showcases. With over 60 speakers, 400 attendees and more than 16 hours of live content across two days, ESI Digital Summer is also offering unparalleled networking opportunities for all attendees. Speakers for ESI Digital Summer will include some of the industry's most prominent thought leaders and brand authorities, and is set to be announced over the coming months.
The Clutch, in partnership with Level 256, an innovation & economic development platform dedicated to esports by Paris&Co launched in 2018 and supported by the City of Paris, has become a standout initiative within the industry. With applications now open, esports focused startups can enter to take part in this prestigious competition taking place on September 9th. Entrants will have just minutes to pitch before an esteemed judging panel starts their questions and investigation. The panel will decide the best company with the winner to be announced during the final moments of ESI Digital Summer.
The winner of The Clutch in 2021 will secure an exclusive place in Level 256's industry leading incubator program worth 5,000 Euros. The winning company will also be offered both extensive promotion, and access to mentorship and guidance that will help elevate their company to the next level. Level 256 launched in November 2018 by Paris&Co and with the initiative of the City of Paris, has incubated 32 projects dedicated to esports, which created 168 jobs and raised over 20M€. The platform has gathered more than 103 speakers and mentors during their hosted events since its launch.
In its fourth edition, and now an annual ESI event, The Clutch has seen over 50 startups in its first two editions and seen some of the most impressive and industry-changing esports startups showcased. Previous winners have included esports performance company GScience who build performance systems tailored to gamers, and TEAMS.GG, a gaming matchmaking platform allowing players to find like minded people to create ideal teams, and play better together.
"It was extremely important and exciting for us to win The Clutch Digital as it was another proof [statement] that this kind of technology is relevant to the esports space, and that Anzu specifically is relevant in the ad space. It was great to be recognised by leaders in the space." said Natalia Vasilyeva, VP of Marketing at Anzu.
"We are very thrilled to be a partner in this 4th edition of the ESI and The Clutch. We are looking forward to discovering the amazing entrepreneurs of the British esports world. It is also a great opportunity to support the European esports ecosystem by encouraging cooperation between France and the UK. We are happy to welcome the winner to benefit from our incubation program and we hope that this first step is just the beginning!" said Vincent Vercelli, Head of Incubation for Level 256 (Paris&Co).
"I am really excited ESI Digital Summer will return this September providing world class content and presenting some of the largest global brands, and will also host the fourth edition of The Clutch. This year we are looking forward to showcasing the most ground-breaking startup ideas and first-rate pitches in the industry, and as always, it will be a difficult process to whittle it down to a final four. Since its inception in 2019, we have continued to see more and more esports startups enter the space and here at Esports Insider, we are proud to continue providing a platform for those companies looking to stand out, and unapologetically push boundaries in the esports industry." said Sam Cooke, Managing Director and Co-founder of ESI.

Veloce joins forces with Codemasters to launch ground-breaking VERSUS ULTRA Series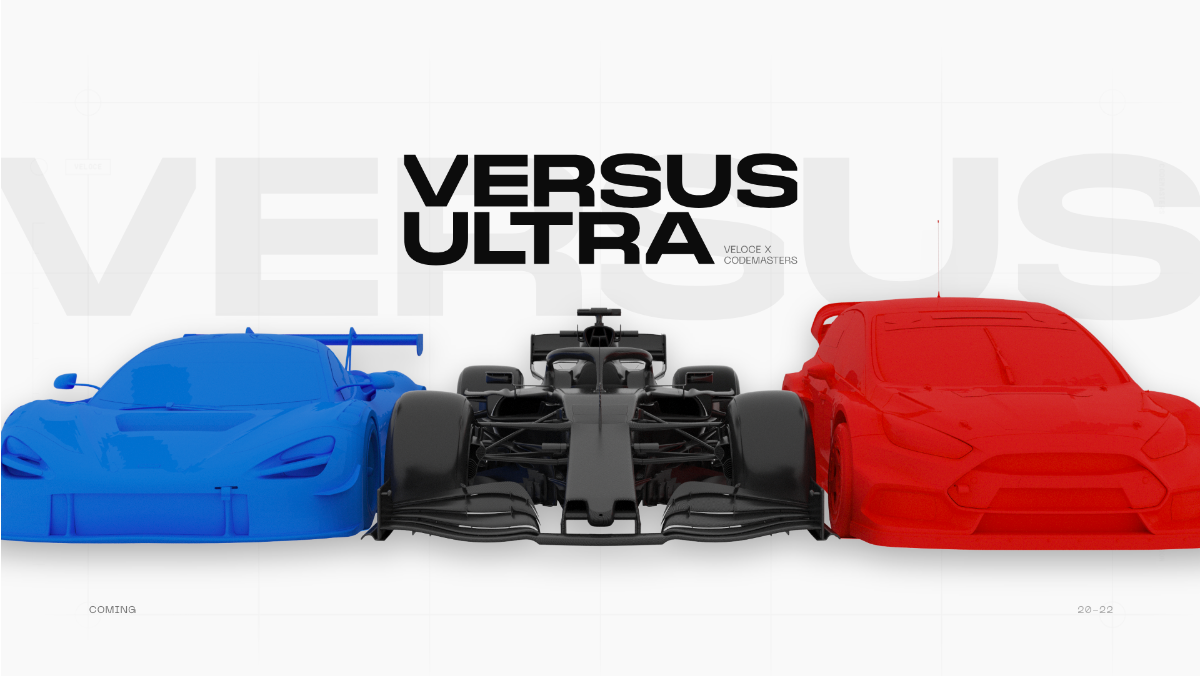 Reading Time:
2
minutes
Innovative esports series, to feature competitions across multiple leading titles from Codemasters, looks set to kick off in 2022
Lando Norris' Quadrant is the first team confirmed for this unique esports tournament
'Original and engaging format' to 'break the mould' in burgeoning gaming sphere 
In an industry first, Veloce Esports has announced a partnership with leading racing game developer Codemasters to launch a revolutionary, multi-title, global esports racing league – the VERSUS ULTRA Series – with Lando Norris' Quadrant team revealing itself as the first official entry.
Veloce is well-versed in original and innovative projects in the burgeoning esports sphere, sparked by the success of its immensely popular #NotTheGP series during the lockdowns of 2020. The ever-expanding Veloce Esports ecosystem yields substantial monthly viewership figures in excess of 230 million across its various channels.
Codemasters is a world-leading video games developer specialising in the racing genre. Its portfolio includes DiRT, Project CARS, GRID, and the official series of F1® video games. The VERSUS ULTRA Series will feature an innovative event format with different stages of competition taking place across several Codemasters titles.
Some of the best-known global esports teams will be taking part, comprising world famous streamers, pro gamers, and more, with squads competing for the inaugural VERSUS ULTRA Cup.
The first team to throw its hat into the ring is Quadrant, F1 star Lando Norris' ever-popular esports squad.
With the likes of F1 YouTube star Aarav Amin (Aarava), leading virtual racer Steve Alvarez Brown (Super GT), Maria Bish (RiaBish) and Niran Yesufu (FNG) on the books, Quadrant will undoubtedly be running at the sharp end during the inaugural season.
More information on the event format, team announcements and the VERSUS ULTRA CUP will be revealed in due course, with racing set to get underway in 2022.
Rupert Svendsen-Cook, CEO, Veloce Esports, commented: 
"We're delighted and feel very privileged to be partnering with such an established player in the industry as Codemasters, to launch what we know will be the best racing esports league in the world. We have worked closely with Codemasters for some time, as a large part of our media network features their titles, so it made a huge amount of sense to work together on this project.
"For us, the key focus is on entertainment for the gaming community and offering an original and engaging format that breaks the mould of the traditional racing esports leagues currently available. We're incredibly excited to share further details regarding who and what is to come as we prepare to launch in 2022."
Toby Evan-Jones, Head of Business Development, commented: 
"The VERSUS Ultra Series is an exciting new format which creates both action-packed content and the opportunity for our players to compete with their heroes from the real and virtual racing worlds. Codemasters' expertise in delivering world-leading racing titles makes us the perfect partner for Veloce. We hope players of all levels will come together to create a fun competition which redefines the competitive gaming landscape with an innovative and inclusive format."
Promod Esports Joins ESIC as a New Member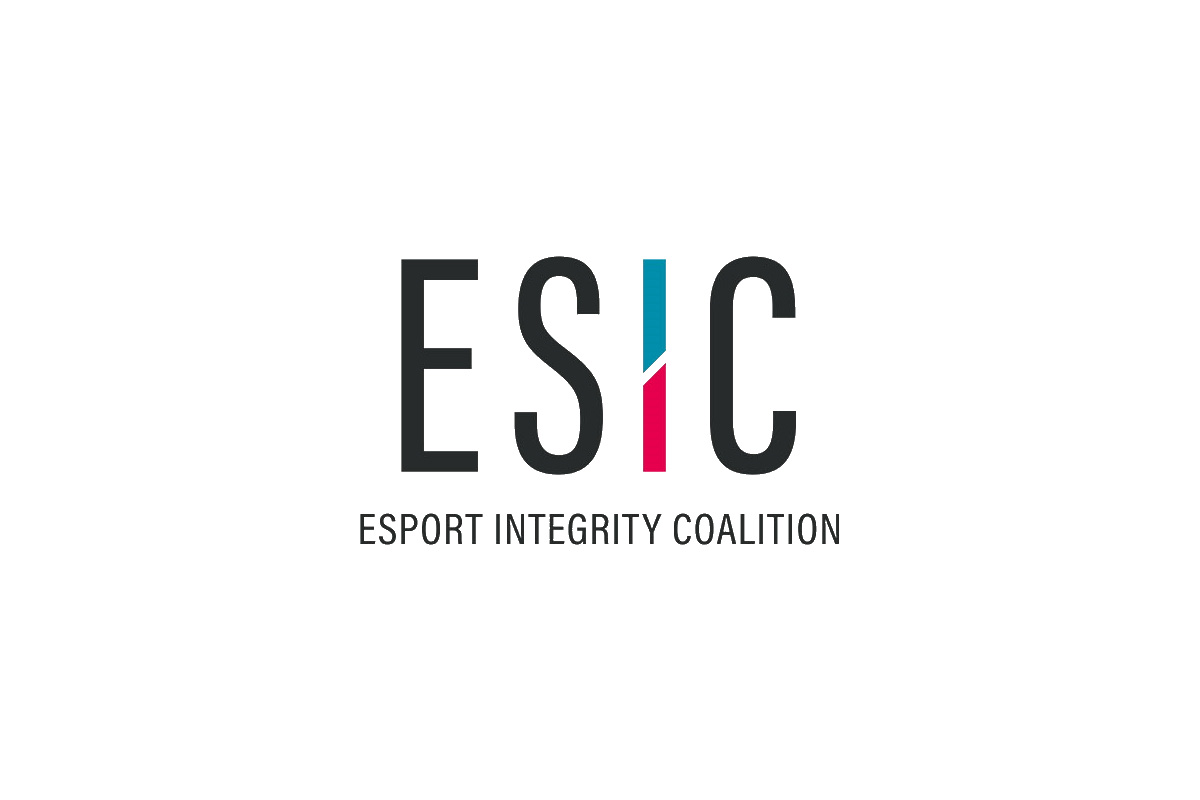 Reading Time:
< 1
minute
Promod Esports has officially become a member of Esports Integrity Commission (ESIC).
As part of its membership, Promod Esports will integrate ESIC's integrity codes and standards into its esports operations, encouraging fair play and sporting integrity across its platforms.
"It is such a pleasure to welcome Promod Esports into membership. I have known the guys behind this for a long time and it has given me a lot of joy to watch them put their offering together and begin to thrive in the esports ecosystem in the UK and further and further afield; especially as they have always kept competitive integrity and participant welfare at the heart of everything they do. I'm really looking forward to a long and mutually beneficial future with them as we work together to protect and enhance esports and, particularly, trust in the competitive integrity of all matches," ESIC Commissioner Ian Smith said.
"Ever since ESIC was established I strongly believed in their work and its importance to the esports industry in making it a safe and fair environment to be a part of. We are thrilled to be a Member of ESIC, and I am proud that we have taken this step to combat corruption during our tournaments. We are growing fast, and becoming an ESIC member shows our commitment to our fans, our players, our clients and the industry," Rob Black, CEO of Promod Esports, said.
Esports Officially Recognised as a Professional Sport in Thailand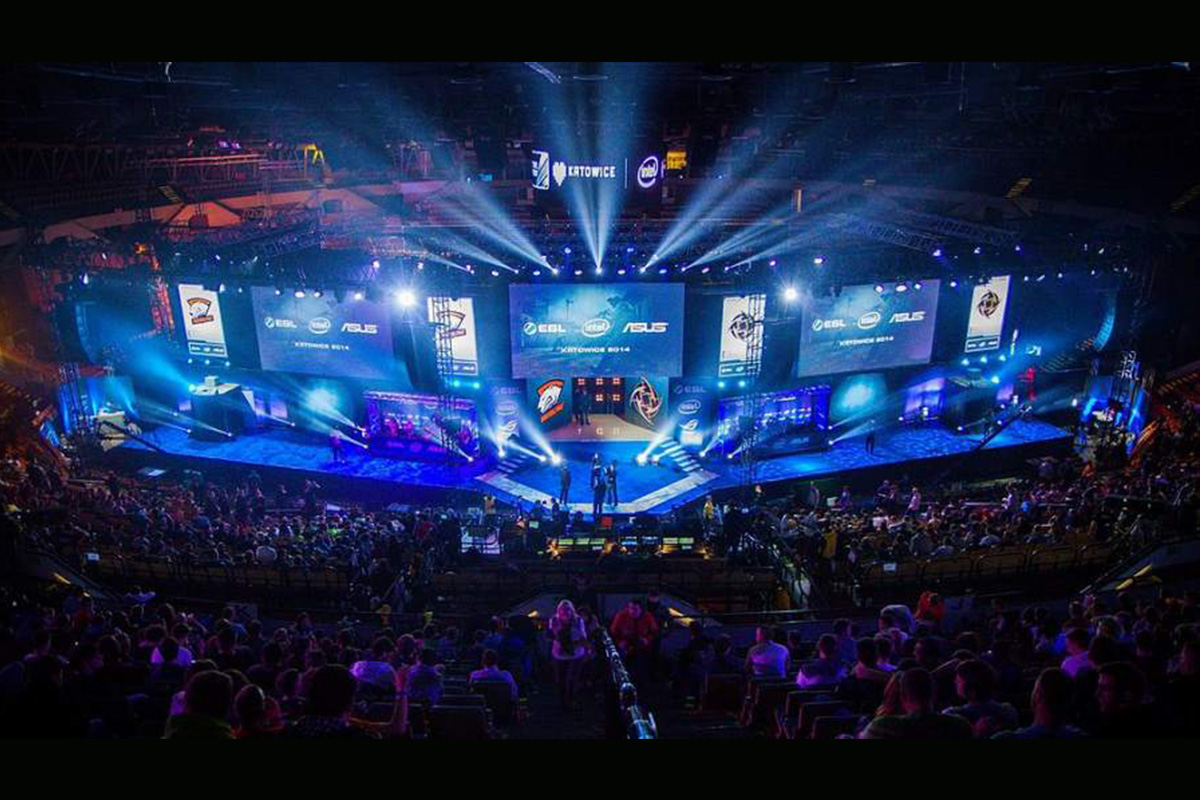 Reading Time:
< 1
minute
Esports has been officially recognised as a professional sport in Thailand meaning that players and organisations can now be supported by the Sports Authority of Thailand (SAT).
Esports' popularity has soared in the country with the Thailand E-Sports Federation (TESF) running regular competitions, seminars and workshops.
The sport's global revenues are projected to surpass $1.5 billion (£1.096 billion/€1.279 billion) by 2023.
The Government involvement could help Thailand become a prime destination for groups like ESL and the Professional Gamers League (PGL) to host their events.
Esports is set to be a medal event at the Hangzhou 2022 Asian Games in China after featuring in the 2018 edition as a demonstration sport.