5 ways to bet on fast esports tournaments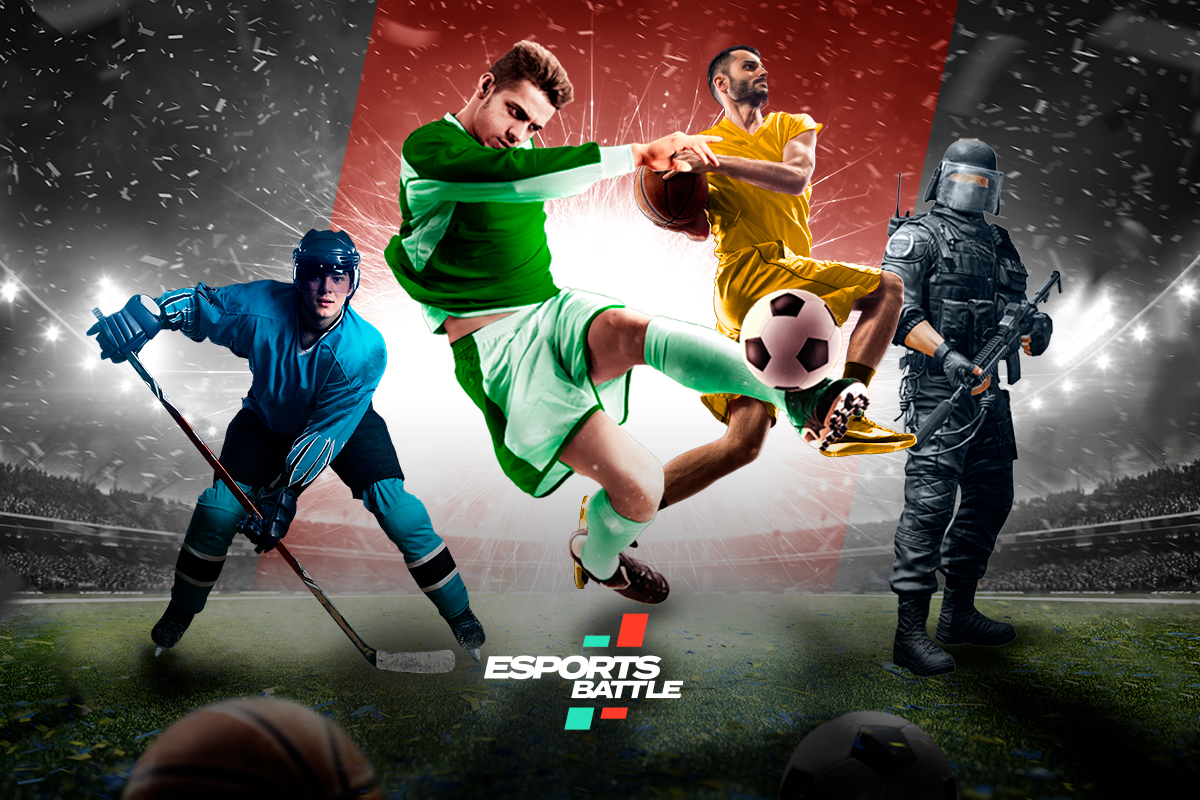 Reading Time:
3
minutes
COVID-19 has impacted many industries, including sports.
A lack of traditional sports betting events, the closing and postponing of sports matches have forced operators to seek a solution that will help them keep the lights on.
Long story short: the esports industry was there to help.
In 2020, worldwide revenues generated in the esports market amounted to $950 million. It is expected that by 2023 esports will generate almost $1.6 billion. Consequently, this growth turned the attention of the majority of sportsbooks to esports. Global betting operators have started to increase the number of esports events on their websites.
For instance, the number of ESportsBattle matches streamed by one of the leading betting operators has increased x 3 from December 2020 to May 2021.
Previously being the choice of the smaller proportion of sportsbooks' audience, today esports is the front runner of the betting industry and bears fruits. Bettors got more opportunities to bet on their favorite esports events and teams, and earn more. It is noteworthy to mention that the audience of traditional esports such as CS:GO also rises.
This is evidenced by the number of ESportsBattle | CS:GO audience. It increased x7 from January to June 2021.
So, what are the 5 most popular ways to make money on fast esports 24/7 tournaments?
Conduct your own research
Grantland Rice said, "It's not whether you win or lose, it's how you play the game." Teams or individual players that you've chosen to bet on determine whether you win or lose. So, it's true: before placing bets, you need to conduct your own research to discover the strengths and weaknesses of teams and players. Thus you'll get an idea of how a game will go. Picking only the best player or team to bet on is always a wrong strategy. But having a birds-eye view of esports and betting in a non-bias way based on what you know about players and teams can help increase your chance of winning money.
Know industry trends
Esports is a fast-paced industry. New teams constantly appear in the world rankings, other teams split up, fresh blood players enter the market, etc. If you want to win, you need to be aware of the industry status quo and changes. Don't get blindsided by new players joining tournaments and unsettling your strategy. You also don't need to bet on a team because you know its strengths, only to find out later that they've replaced half of their squad. When it comes to winning money on esports betting, knowledge is power.
Bet on fast content
Just think about it: rules of games and duration of the matches in classic sports have not changed for years, and not every bettor is interested in watching 90 minutes of football. Let's say a person has only 15 minutes and wants to place a bet on the whole match, and it includes watching the game, checking the result, and getting a quick calculation of a bet.
Some platforms and organizers hold quick matches and provide fast content for betting, for instance, ESportsBattle. Fast commercial 24/7 tournaments of ESportsBattle are popular with bettors in more than 150 countries. The organizers of ESB tournaments hold up to 10 events simultaneously and more than 15K matches/month with an average match duration of 12 minutes. The fact is, efootball is one of the most popular tournaments globally. The number of ESportsBattle efootball tournament views has significantly increased in 2020: from 4M in June to 22M in December.
Choose your game
With traditional sports, everything is clear: mostly, sports bettors are people who just love sports. But with esports everything is a little bit different, esports bettors are young people who grew up in the era of CS:GO, Dota 2, Valorant, etc. Consequently, this newborn audience of gamers and fans has generated a demand for such content among betting operators. Thus, sportsbooks must distinguish between traditional sports, console sports, and esports. These are three distinct areas with entirely different target audiences.
Today the popularity of the CS:GO discipline is snowballing. The monthly number of CS:GO matches on the ESportsBattle platform has increased from 549 in 2020 to 2,214 in 2021.
Bet on the outcome of the game, or just choose your favorite event
Each esports discipline has its characteristics that betting companies take into account. It means that bettors have lots of options in esports betting: they can bet on match results, win/draw/lose outcome of team/player, etc. It is possible to bet on the results of an entire tournament or in 'live' (when the match is already underway).
Due to the numerous events that ESportsBattle offers, you bet on multiple matches of various disciplines simultaneously and get fast results.
That is, the variety of esports events available for bettors is second to none.
We named only five ways that help bettors to make money on fast esports tournaments. The truth is, there are many more techniques and methods.
Just choose wisely.
ESportsBattle — esports tournaments of the most sought-after and profitable disciplines that fill free sportsbook's airtime with high-quality, engaging, and fast content 24/7, educational project, and own media with events' overviews popular with players, fans, bettors. We offer 15,000 events per month in the following disciplines: efootball, ebasketball, eice hockey, CS:GO.
Following Acquisition of an eSports Team & Event Venue Leading Digital Gaming Incubator is using Extensive Community to Educate & Nurture Grassroots Players in eSports Career Opportunities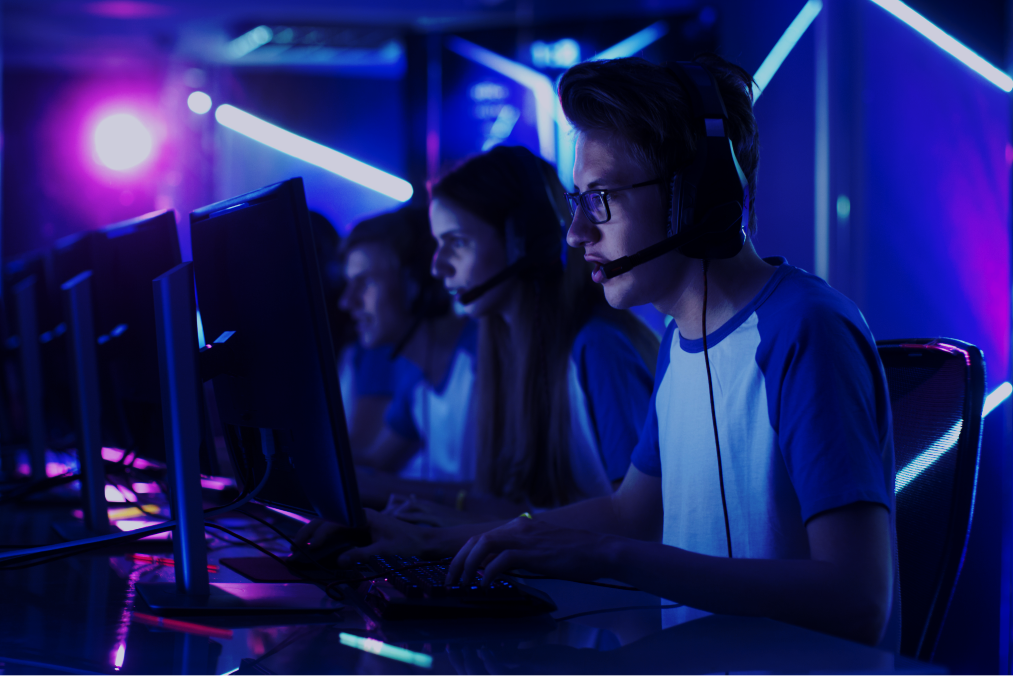 Reading Time:
2
minutes
Ludus, a market-leading digital gaming incubator recently announced a series of acquisitions including eSports team LDN UTD and the first of a series of gaming venues, Ludus Magnus. The rapidly expanding platform is preparing to launch an education programme to educate young people on the opportunities and careers available in eSports as many universities are exploring offering courses in this space.
As one of the fastest-growing industries in the world esports is a complex ecosystem which has proved difficult to navigate for traditional brands, but many see the huge opportunities as leading players in the sector often earn millions each year. However, many organisations have struggled to focus on this particular vertical causing them to lose market share in other areas. The industry is often overlooked and is certainly not seen as a career opportunity in the majority of countries, but many universities and colleges around the world are now considering courses in eSports as the industry becomes more established.
Through continued growth and acquisition, Ludus has consolidated the core verticals within the eSports arena giving the platform the unique opportunity to operate as a single structure. The platform's primary goal is to bridge the gap between digital and physical gaming and increase accessibility in digital gaming, including extensive education and training courses to develop grassroots talent.
Ludus will continue to invest, operate and deliver gaming solutions from gaming production and development and will also focus on running eSports teams, managing leading gaming venues and educating young players. The team is looking to continue their growth in eSports and is in discussion to acquire other eSports teams. Ludus Magnus is the first of many locations that the incubator plans to launch, and it will offer gamers a safe space to get involved in community gaming.
The firm is built on community and transparency and unlike other gaming platforms, Ludus now offers digital and physical solutions allowing members to maximise their gaming potential and become part of a trusted community of individuals with similar interests.
Daniel Gee, CEO of Ludus, commented, "The team at Ludus are proud to be able to help nurture and educate grassroots players in the opportunities and careers available in eSports. The industry is one of the fastest growing globally and is often overlooked and misunderstood in many countries. It is encouraging to see so many universities are considering launching courses in this space and we are already in discussions with some of them about these courses.
We want to offer gamers digital and physical communities to meet and play for enjoyment whilst making a fair return on their earnings. The social good that platforms are bringing to the gaming world is what is really making them stand out and we want to be at the forefront of this industry."
DreamHack Announces Massive Return of "DreamHack Open Feat. Fortnite" With $750,000 Zero Build Circuit Stretching Three DreamHack Festivals– Qualifying Duos To Gamers8 Feat. Fortnite With A $2,000,000 Prize Pool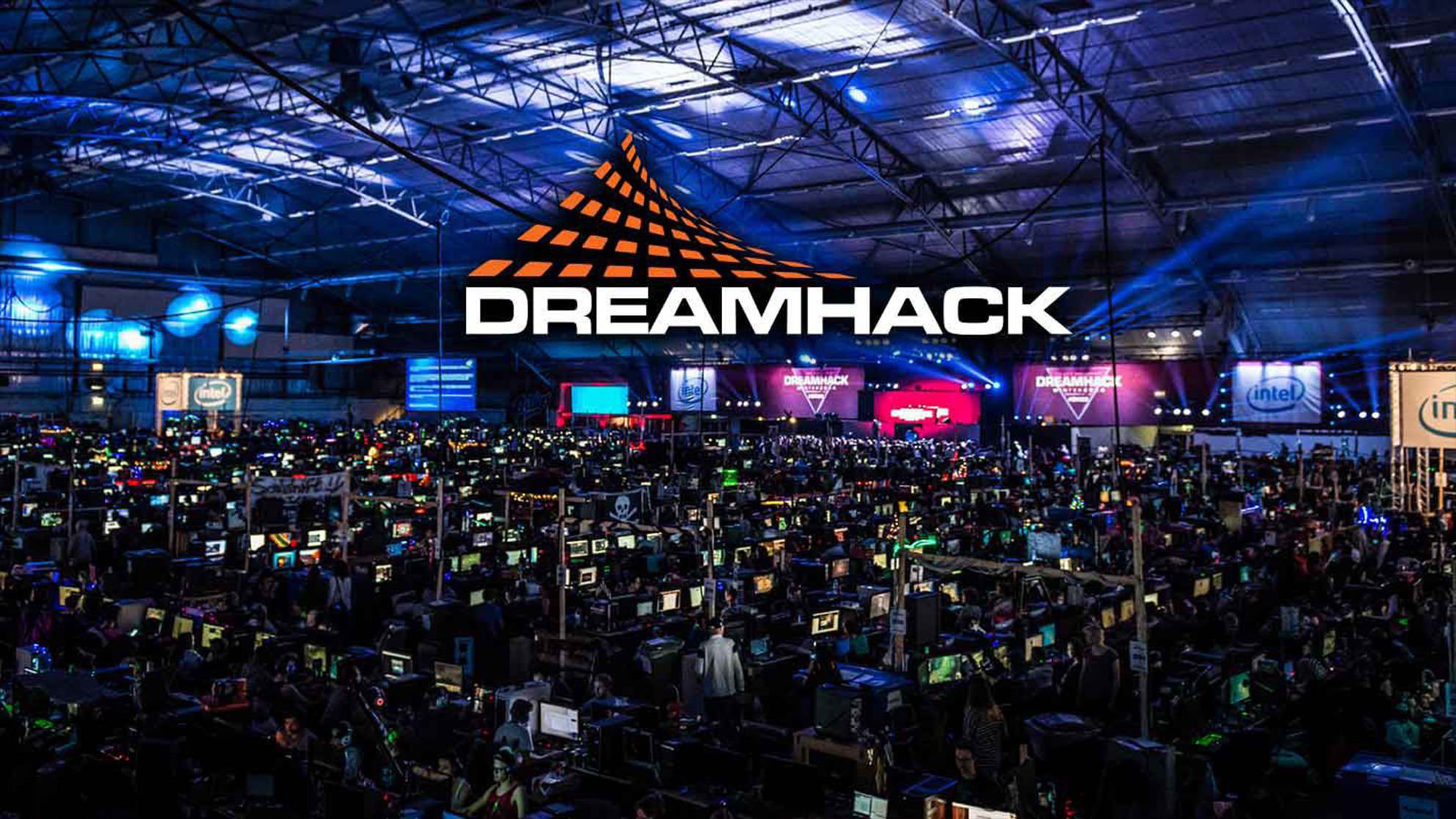 Reading Time:
< 1
minute
DreamHack, an international gaming and entertainment festival put on by ESL FACEIT Group, today announced the return of the popular DreamHack Open Featuring Fortnite tournament series. DreamHack San Diego (April 7-9), DreamHack Dallas (June 2-4) and DreamHack Summer (June 16-19) will all feature a $250,000 DreamHack Open Featuring Fortnite Zero Build Duos competition, with the winner of each stop bringing home $30,000 of the pot. The competitions are open to BYOC (LAN) ticket holders and will qualify the top ten Duos from each DreamHack Open tournament to this year's Gamers8 Featuring Fortnite event.
With the return of Gamers8 Featuring Fortnite, held in Riyadh, Saudi Arabia on July 6-9, 50 Duos compete for the $2,000,000 prize pool for the final Zero Build tournament in Riyadh this summer. Next to the 30 teams coming from DreamHack Open events we will see the best Duos from the MENA region and some of the world's largest Fortnite influencers participating. More details will be announced at a later point.
"We had an incredible experience hosting the DreamHack Open Featuring Fortnite both online and  in-person events in the past. Thus, we are very excited to announce another year of Fortnite events for our community, especially now that the focus is on Zero Build and teams have a chance to qualify for a massive Gamers8 event" said Brian Krämer, Sr. Director Game Ecosystems – Growth Titles. "To strengthen our connection and involvement in the Fortnite competitive ecosystem is a tremendous opportunity and one that fits perfectly with DreamHack's focus on bringing the gaming community to life." 
Find out more about DreamHack Open Featuring Fortnite at its official website and on the festival website for DreamHack San Diego, and follow DreamHack on Twitter to get the latest updates. The latest updates on Gamers8 can be found on the official website, on Twitter, and Facebook.
IndiGG Web 3 Championship kicksoff with a prize pool of 200k USD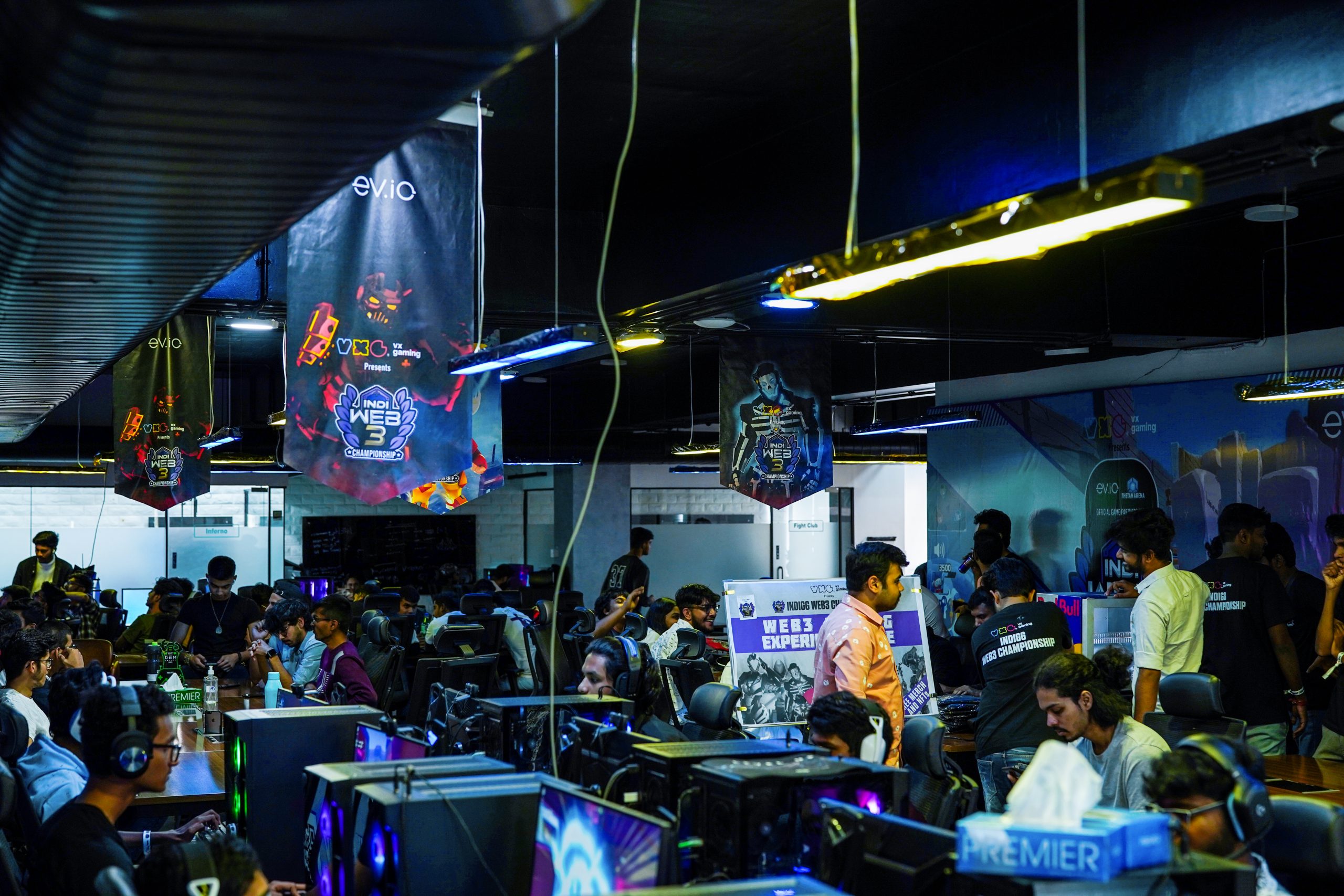 Reading Time:
2
minutes
IndiGG, a leading Web3 Gaming DAO today announced the 'IndiGG Web3 Championship' and launched the world's first eSports athlete reputation program alongside. The championship commenced in Bengaluru and will cover cities including Kolkata, Pune, Chennai, NCR, Dhaka, with the finals to be held at Hyderabad in November 2023. The total prize pool will be of USD 200k across all legs.
The championship was hosted and managed by the community itself with the IndiGG clan chiefs managing the entire execution end to end. Games 'EV.io' and 'Thetan Arena' were the games chosen by the community for the championship with 'Venture X Gaming' as the title sponsor for the event.
The first leg of the championship saw intra-college tournaments in 64 colleges for each of the games. The top 64 teams for each game then engaged in a journey to top 8, followed by quarterfinals, semifinals and the grand finals. The championship was capped off with an exhibition match amongst the top gaming influencers in the country.
All the main matches were broadcasted live on Youtube. With over 10,000+ gamers watching the best of the teams slugging it out in person, the championship garnered over 1 million plus views. The championship was capped off with an exhibition match amongst the top gaming influencers in the country.Apart from the tournament, IndiGG also commenced the reputation program which will help build a public record of an athlete's performance. The data will help the evaluation of an athlete's reliability and sportsmanship in the esports space. The records will also establish credibility and trustworthiness around esports athletes that can be leveraged by teams, coaches and sponsors while onboarding an athlete.
During the championship, the members had an opportunity to build their on-chain reputation as they were awarded badges. The badges are  digital tokens that recognize and reward an individual's involvement and contribution towards an online community. The participating gamers were rewarded with 'Proof-of-Participation' badges, similarly, the winners received 'Proof-of-Victory' badges and the first time viewers were able to mint a 'Proof-of-Watch' badge during the livestream of the event.