These are the 9 games that will now be permitted inside Japan's Casinos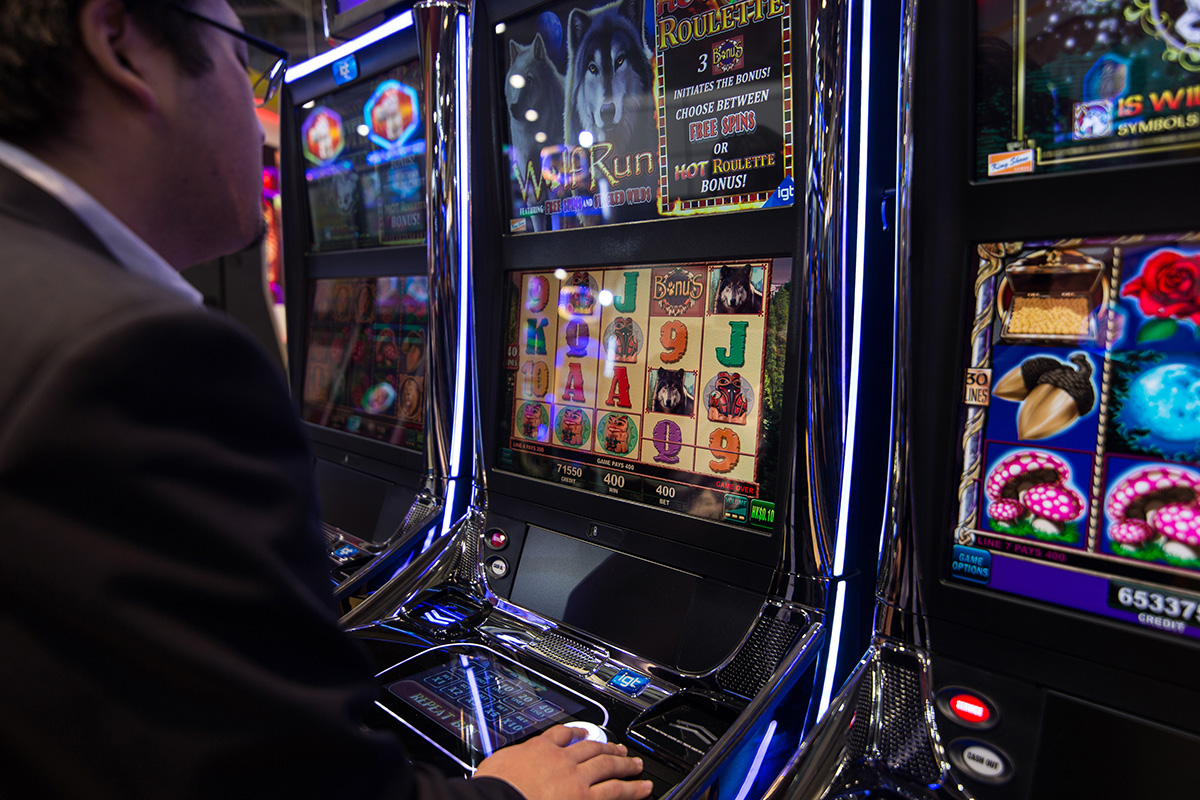 Reading Time:
4
minutes
Japan has considerably strict gambling laws, only allowing games originating in Japan such as Pachinko. With that said, Japan is moving to allow for more casino-based games to be played, and have started by easing restrictions and legalizing the following games inside of Japanese casinos. Although not fully decided yet, legalization of these games seems to be just around the corner. Let's take a look at the games that will be legalized inside of casinos. We should also note that online variations of this (electronic games) will also be legalized.
Baccarat (2 Variations)
Baccarat is a card game that you will soon be able to play at casinos in Japan. It is a comparing card game where the player and banker (dealer) compare the cards to see who has the most value. There are three outcomes of Baccarat: Player, Banker, or Tie.
Baccarat will soon be widely available in Japanese casinos, as this is also a game listed in the 9-main games that will be legalized in Japan.
Blackjack (4 Variations)
Blackjack is a card game where you are dealt a hand of two cards, and you are playing against the dealer (or the house). The aim of the game is to get as close to 21 (or 21 – by combining the card value) without going over, but more than the dealer.
Although the variations of blackjack have yet to be disclosed, there is a good chance that blackjack will be completely legalized in Japan allowing for many people who may play this behind the scenes to play inside of a casino.
Poker (8 Variations)
Poker is a multiseated game that has several variations as standard. Poker is a broad term for "card game". Specifically, poker is any of a number of card games in which players wager over which hand is the best, which is then ruled by whatever the game rules are for that variation of poker.
This is also set to be legalized in Japan following the new rules change. The variations of poker are yet to be released publicly, but may already be released in native Japanese language.
Roulette
Roulette is the gambling game in which a small ball is spun or dropped on a revolving wheel with numbered components. These numbers usually range from 0-36 with three color variations being red, black, and green. Roulette has several bets you can place, from the color it will land on to the number, from 2x odds to 36x odds.
Roulette is set to be legalized as a fun game to play that not many people will have had the chance to experience in Japan as it is completely illegal in its current state. There is no knowledge if these rules will be changed and changes to the typical roulette wheel will have to be made, but this is one of the biggest games to be legalized in Japan.
Sic Bo
Sic Bo is a dice type game. With three dice, a dealer rolls the three dice and there are multiple bets a player can make. These include having a specific number on one of the dice, small or big numbers, or combined total of all three dice. This game is quite fun, but can look confusing when first playing.
Sic Bo is played frequently in Japan, but this is currently Illegal. Going forward, Sic Bo will be able to be found within a casino, no matter where you go.
Craps
Craps is a simple game, and the fundamental idea is that two dice are rolled on a table. If the numbers are 7 or 11, the player wins. If the outcome is 2,3, or 12 – the bet loses. A draw results in a point, which is essentially a bet that keeps going until one of the outcomes is found.
Craps is likely to be the first one on the list to be legalized out of all of them, as it requires very little effort or funding to start – as all it needs is two dice.
Casino War
Casino war is a casino table game based on the game of war. Similarly, to baccarat, you play against the dealer and go to war for the highest card that is dealt to you. This game is also on the list to be legalized in Japan.
If casino war was to be released in Japan legally, there will be some issues with casino play time, as this game is often a long-lasting and time-consuming game with more than a few players on a table.
Pai Gow
Pai Gow is a Chinese gambling game, played with 32 Chinese dominoes. Instead of cards, dominoes are used as this is a type of poker.
Pai Gow is usually played on fancy tables, so you will be sure to see these when walking on the casino floor when this is finally all legalized.
To Sum Up
In conclusion, if the new Japanese casino regulation passes and the mentioned games are allowed to be played in public, there may be specific restrictions in place limiting players and or play time on these games. Casino regulation is something that takes time and a lot of consideration from the regulating bodies to get to a position where all parties are happy – and this is something seen from the risk averse casino regulation in the United States all the way across the globe to Japan. We're sure whatever happens, you'll be able to enjoy these games on the casino floor in Japan at some point in the not too distant future.

Spectacular growth helps Pronet Gaming pivot towards Asia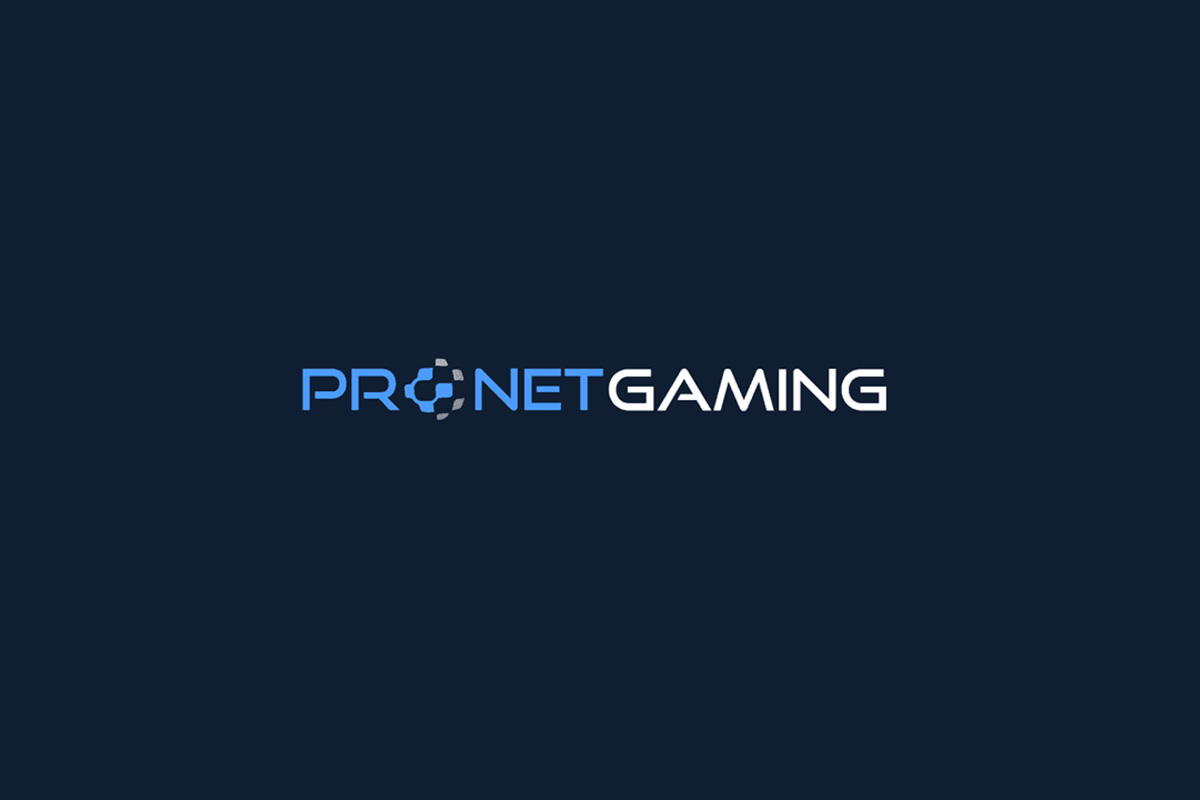 Reading Time:
2
minutes
Pronet Gaming is to turn its attention to emerging markets in Asia following the unprecedented success that has allowed it to expedite its ambitious plans ahead of schedule.
The full turnkey platform specialist has expanded rapidly in the last 18 months after providing a range of operators with sportsbook and casino platform solutions, as well as a range of retail options, in a variety of jurisdictions around the world.
This growth has funded a massive investment in IT and new offices which has allowed it to perfect it's offering for markets in Asia, where its services will allow brands to offer localised products to their customers and a genuine point of difference among competitors.
The supplier will also embark on a recruitment campaign to bolster its ranks in one of the region's most important gaming hubs, across all disciplines including sales, marketing, account management and IT Support and Development
Pronet Gaming CEO Alex Leese said: "An Asian market entry was always in the plan and required a real focus on ensuring that we had the right product to compete. I'm obviously really pleased that we are now able to do that sooner rather than later.
"The tremendous commercial success we have enjoyed is not only testament to the hard work of the team and the universal appeal of our offering, but it bodes well for new customers looking for an affordable, yet tailored solution.
"Needless to say, we will have to expand our team with Asian market specialists in the coming months to ensure we offer a truly localised service, but I'm confident we will have a compelling proposition moving forward."
Pronet Gaming has introduced a number industry-firsts such as FastBet, which has helped optimise the player experience. This solution enables users to wager multiple single bets across all sports at the touch of a button without creating a betslip.
The provider's Popular Bets and Popular Events widgets automatically display the wagers and sports that are most popular in a jurisdiction, refreshing every five minutes.
Pronet Gaming's clients are also able to customise the sports betting features that suit their unique needs in regulated markets, creating fine-tuned experiences for audiences that increase revenues as well as engage and retain players.
PAGCOR releases P30.09 million aid to three beneficiaries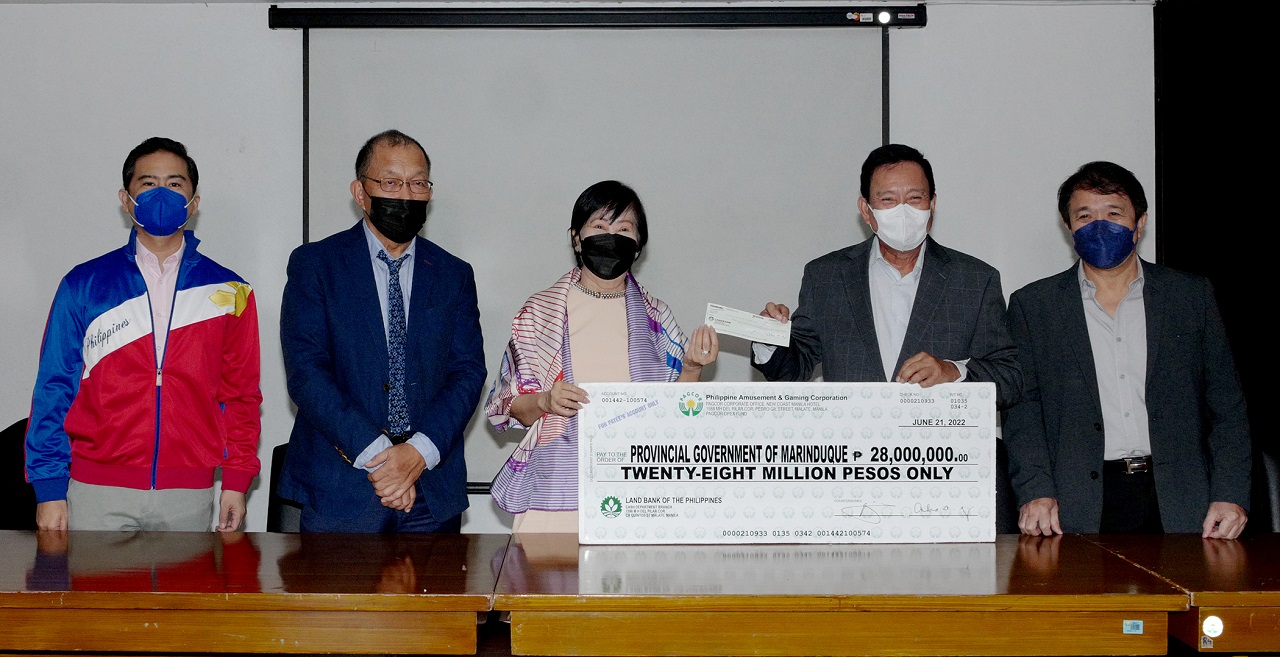 Reading Time:
< 1
minute
THREE new beneficiaries received funding for their respective community development projects after the Philippine Amusement and Gaming Corporation (PAGCOR) released a total of P30.09 million in financial grants on June 21, 2022 at the agency's Executive Office in Manila.
The provincial governments of Marinduque and Ilocos Sur as well as the Nueva Vizcaya Police Provincial Office received their cash grants from PAGCOR Chairman and CEO Andrea Domingo, who was joined in the distribution of checks by President and COO Alfredo Lim and Directors Gabriel Claudio and James Patrick Bondoc.
Marinduque was granted P28 million, which Provincial Governor Presbitero Jose Velasco. Jr. said will be used for the construction of four covered courts in different barangays.
"Napakalaking bagay nitong donasyon sa amin ng PAGCOR dahil maraming tao ang makikinabang sa itatayong covered courts sa apat na barangay sa Marinduque," he explained. Said structures, Velasco added, can be used as evacuation centers during calamities and venues for various sports and livelihood programs.
Ilocos Sur, meanwhile, received P1.89 million for the procurement of 55 computer sets that will be distributed to ten municipalities and one city in the first legislative district of the province. Acting Provincial Treasurer Ronnette Victa, who represented Governor Ryan Luis Singson received the donation.
The state-run gaming firm also turned over P199,833 to the Nueva Vizcaya Police Provincial Office Director Police Colonel Ranser Evasco to finance the purchase of a laptop with printer and a TV set.
"Napakahalaga po ng mga kagamitang aming bibilhin sapagkat halos lahat ng aming conference ngayon eh virtual na. Kaya't lubos po kaming nagpapasalamat sa PAGCOR sa tulong-pinansyal na kanilang ipinagkaloob sa amin," Evasco noted.
Jump.trade the largest NFT marketplace in India touches 100,000 sign ups, in the last 60 days; to soon launch the P2E Game "Meta Cricket League"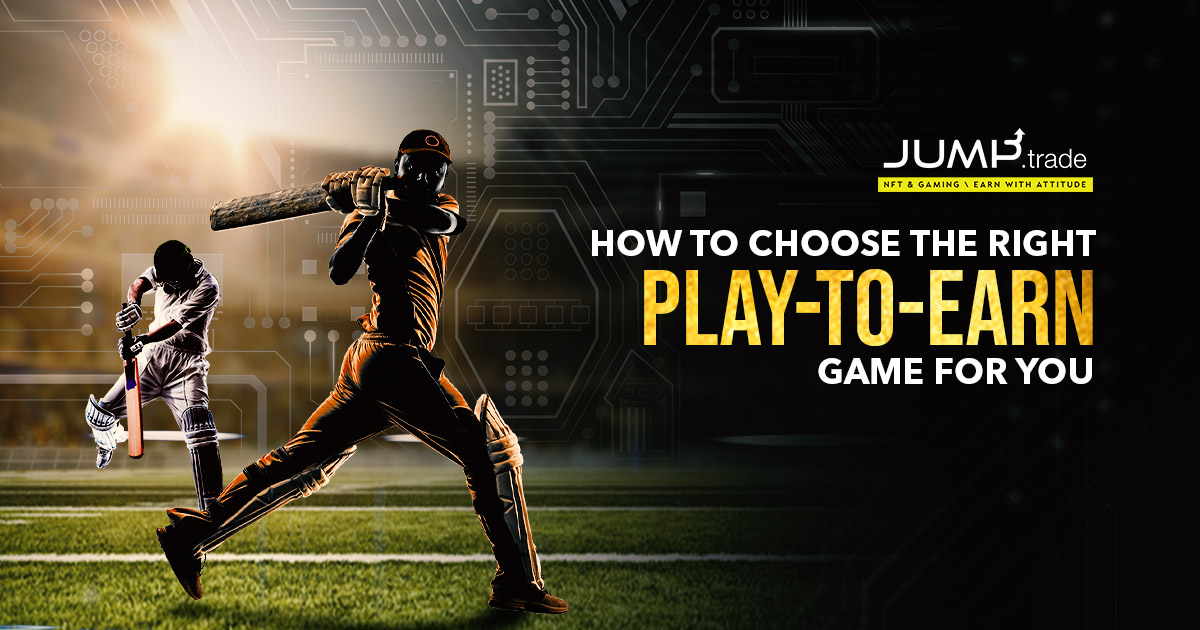 Reading Time:
2
minutes
Witnesses 10,000 daily new visitors joining
Jump.trade, a thriving NFT marketplace and D2C platform that focuses on gaming NFTs and International brands are all set to launch its maiden gaming venture – Meta Cricket League at the end of June. This is a new Play-To-Earn game that is driven by NFTs and allows players to earn cash prizes and other rewards by climbing leaderboards or challenging other players. The game is set to instill the excitement of real-world cricket into the experiential Web3 format.
The Meta Cricket League will be available on all Mobile and Web Platforms to provide easy access to gamers everywhere. This will enable seamless and easy onboarding as Gamers will have the chance to play-on-the-go and from anywhere. Interestingly, the Game's initial 55,000 NFTs were sold-out for $25 but with its value multiplying in a very short time, a substantial pool of those NFTs are now being traded in values exceeding 10x and 200x.
With cricket constituting an integral part of the national fabric, a whopping 93% of Indians were found to be devout fans of the sport. It is evident from the fact that cricket games in the Google Play Store account for the highest number of downloads grossing well over 250 million.
Speaking on the occasion, Kameshwaran Elangovan co-founder and COO, who lead the execution and launch of MCL on Jump.trade, said," We are extremely delighted to have emerged as the flag bearers of the NFT bandwagon in the country. With NFTs not being restricted to just mere digital indulgences and entering the mainstream with their numerous applications, the launch of The Meta Cricket League (MCL), a cricket-based NFT game that allows players to earn while they play is certainly a dream come true for gamers across the country. Cricket as a sport already rules the hearts of countless Indians and we are confident that the MCL will be a sensational success story with NFT enthusiasts and gaming lovers everywhere. "
Highlighting Jump.trade's user base in just the last 60 days, the number of sign-ups on the platform has touched 100,000 now. Also, being 100,000 wallets filled, with around 10,000 new visitors joining the ecosystem daily. The average trade volume of the marketplace in a day is around $10,000 to $25000 worth of trades, of which 85% of men and 15% of women are represented as NFT holders in the ecosystem.
With such exponential demand and hundreds of millions of potential players within the Play-to-earn revolution, Cricket will be one of the largest gaming segments in the space. Just as Cricket unites people of all ages, regions, and languages in India and across cricket-playing nations, the P2E Cricket game MCL aspires to prove to be instrumental in breaking through Web3 adoption in India.