Daren Sammy unveiled as Fun88 brand ambassador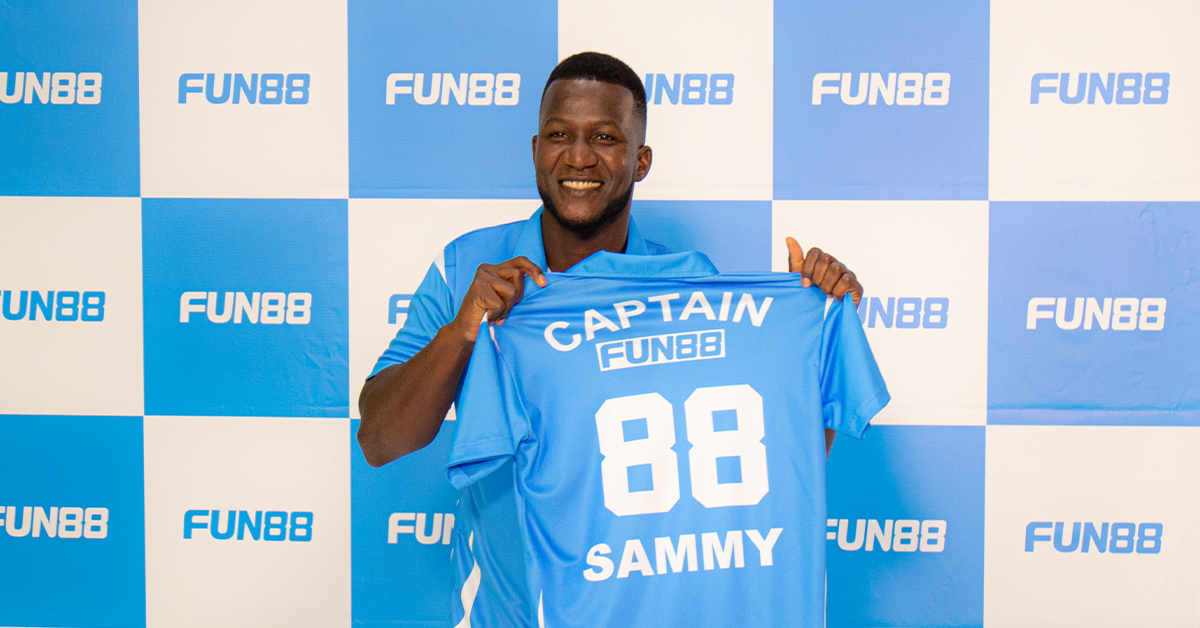 Reading Time:
2
minutes
West Indian cricket legend steps into new role for renowned and innovative sportsbook operator ahead of 2021 CPL
Leading Asian operator Fun88 has announced that West Indian cricket legend Daren Sammy is to become its new brand ambassador, having signed a multi-year deal with the brand.
Fun88, one of the most renowned and respected online sportsbooks and casinos in Asia, is breaking new boundaries by signing the 37-year-old as its first flagship cricket spokesman in an opening partnership which promises to organically build on Fun88's ongoing strategic alliance as official partner of the popular Caribbean Premier League (CPL) for T20 cricket.
Sammy and Fun88's combined goal is to enhance fan engagement around the game's most thrilling format by creating fresh content and learning opportunities for diverse audiences. Regarded as one of the best bowlers and all-rounders of his generation across all formats, Sammy became the first player from his local island of St Lucia to play international cricket on his 2004 debut. He went on to captain the West Indies to two ICC World Twenty20 tournament victories in 2012 and 2016, underlining his long-serving commitment to the sport and his propensity for inspirational leadership.
This breakthrough international collaboration is now set to drive deeper engagement amongst cricket enthusiasts across the globe. Sammy now joins the likes of Robbie Fowler, Steve Nash and the much-missed Kobe Bryant in Fun88's historic stable of superstars, each putting their shoulders to the wheel in building the brand's global sports exposure.
A Fun88 spokesperson welcomed the brand's new cricket ambassador: "Simply put, Daren is a leader and an inspiration to all. His sustained success and dedicated contribution to Caribbean cricket is truly remarkable. Daren's fan following in India is also huge, bolstered in more recent history by his performances for the Sunrisers Hyderabad and the Royal Challengers Bangalore in the Indian Premier League.
"With these intrinsic ties in mind, our partnership with Daren is synonymous with our wider vision of making Fun88 the go-to destination for sports content in India. We are extremely excited about this association and hope that we can engage Daren's loyal following with some unique and exciting new content to form a key part of our localised acquisition and retention strategy, taking the Fun88 brand to even greater heights."
Daren Sammy commented: "My relationship with the number 88, which has been my jersey number too, spans more than two decades. So, with Fun88, I now see a natural synergy to make it the go-to destination for sports enthusiasts in India. Having followed Fun88 for a while, I have seen how the platform has evolved over the years. It has always celebrated sports and cricket, bringing fans together since inception. I'm thrilled to be collaborating on this partnership with the team at Fun88 and very grateful for being given the opportunity to act as its ambassador and public face."
While Fun88 continues to develop its online offerings for sports fans around the world, this latest landmark highlights its commitment to international representation and fostering a cricket-friendly atmosphere within a responsible gaming culture.
Fun88 provides one of the widest offerings of markets and odds for the sports bettor. With customer satisfaction and entertainment at its heart, it provides an innovative and holistic experience via the latest technology and games, alongside impeccable and personalised customer service.

Macau Gaming Law Amended to Help Satellite Casinos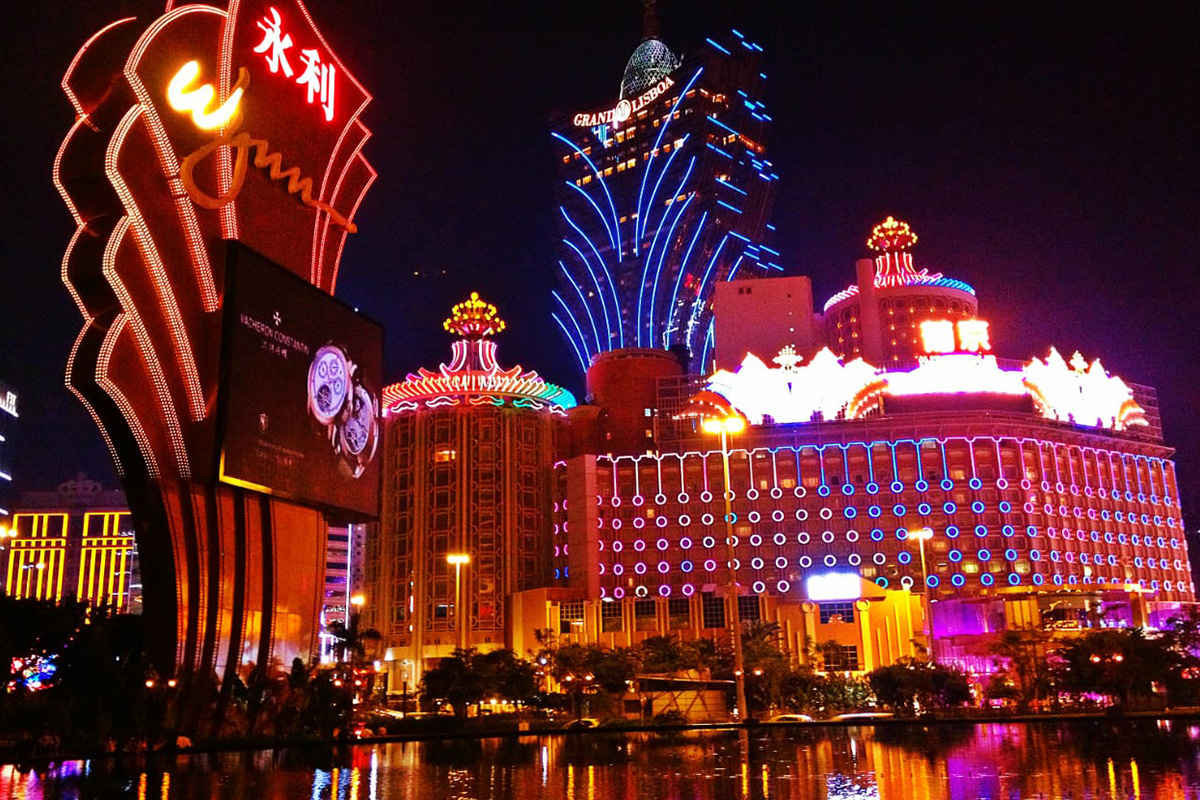 Reading Time:
< 1
minute
Macau's draft gaming law has been amended to help satellite casinos, which will now be able to operate for longer than the original three-year transition period, but without revenue sharing.
The original version of the law stated that all satellite casinos must be operating out of property owned by one of the six concessionaires. They were given the three-year timetable to comply. It was one of the most contentious areas of the gaming law, due to the potential impact on employment in Macau were they to cease to do business.
There are about 18 satellite casinos in Macau, out of a total of 40. Though some have already announced plans to close since the gaming law was published at the beginning of this year.
The amended law was presented to the commission evaluating the legislation on Friday, local media reports, citing commission head, legislator Chan Chak Mo. The new version states that even if the property where the casino is based is not owned by the concessionaire, it can continue operating as a managing entity if a contract is established with the operator.
They will only be able to charge management expenses and not share a percentage of gaming revenue.
RJ Raunac, nCore Games & Dot9 Games Studio, Announces Apna Games – India's First Location-Based Gaming Experience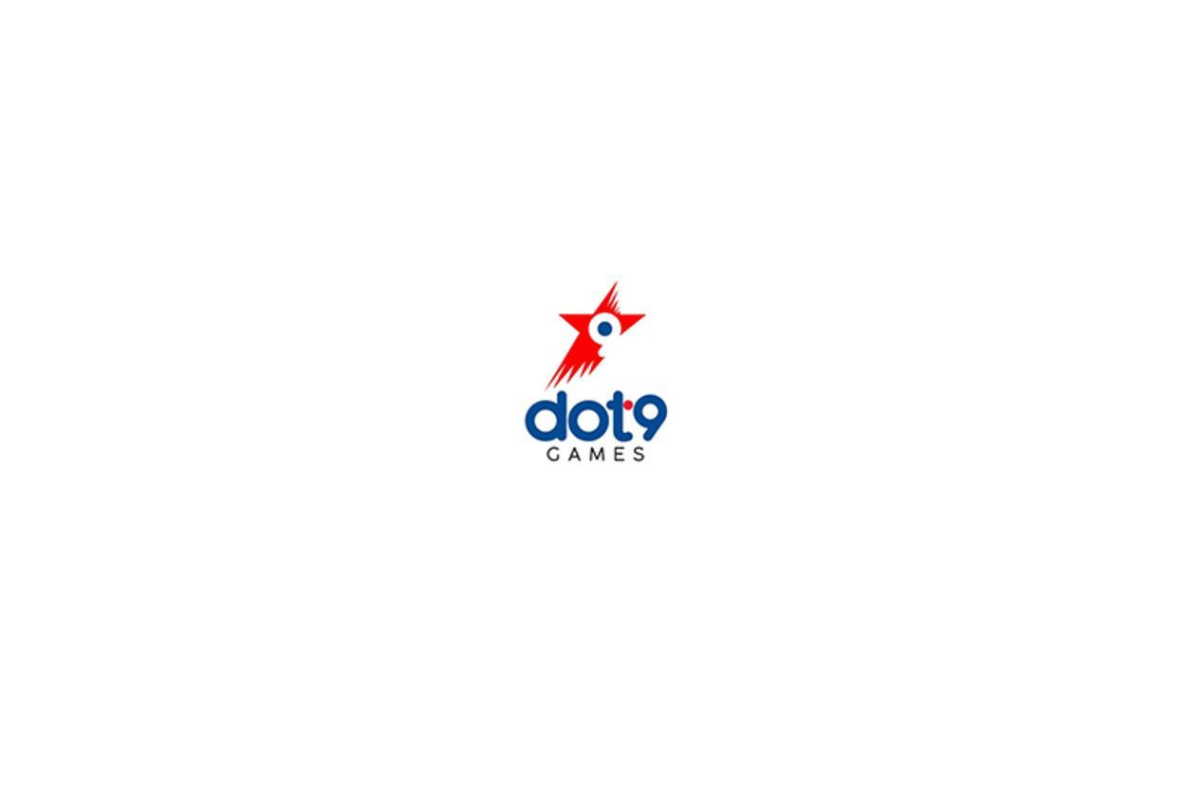 Reading Time:
2
minutes
Leading game development and publishing company, nCORE Games has partnered with one of India's biggest entertainers, RJ Raunac to release Apna Games for mobile. Developed by Mumbai-based studio, Dot9 Games, part of the nCORE Games ecosystem, Apna Games is a collection of location-based multiplayer games allowing you to square off against other players across the nation. It is the first location-based game experience made in India.
Featuring Ludo, Pool, Carrom, and Cricket Quiz, Apna Games lets you pick your state and represent it in any of these games against those from other parts of the country. This isn't all, guiding you along the way is the dynamic and humorous voice of Bauaa aka RJ Raunac, complete with Hindi and English dialogue options.
"Apna Games is a passion project for me," says RJ Raunac. "I've been a long-time player of video games and to actually work with a studio that shares the same vision as I have for a great game for everyone in India is a dream come true. I hope you have as much fun playing it as we did making it."
In addition to a host of games to choose from, players will also be able to earn in-game currency that they can use to purchase products like headphones, from the IceSpice store, powered by the game's publisher, Dot9 Games.
"With RJ Raunac's infinite enthusiasm and Dot9 Games' development prowess, we're confident in Apna Games bringing gaming to an even bigger audience across the country," says Vishal Gondal, Founder of nCORE Games. "By combining state loyalties and rivalries with polished gameplay we want to bring games to all."
"Apna Games provides quick entertainment through simple gaming skills in games that have been a part of our culture", says Deepak Ail, Co-Founder and CEO of Dot9 Games. "We felt we needed to create an immersive game that brings together Indian gamers, while offering them a multiplayer experience where players challenge others from different states through location based selection. Bauaa (RJ Raunac), is a much loved youth icon in the country and we wanted to give his fan base a game to enjoy and remember."
Apna Games is developed by India's most-experienced game studio, Dot9 Games whose developers have been responsible for some of the country's biggest hits such as the ICC Cricket Fever, BioShock Mobile, and the world's first Spider-Man game on mobile. Apna Games will be available for download from this Sunday, the 15th of May, on the Google Play Store.
Asia Pioneer Entertainment Q1 Revenue Down 35%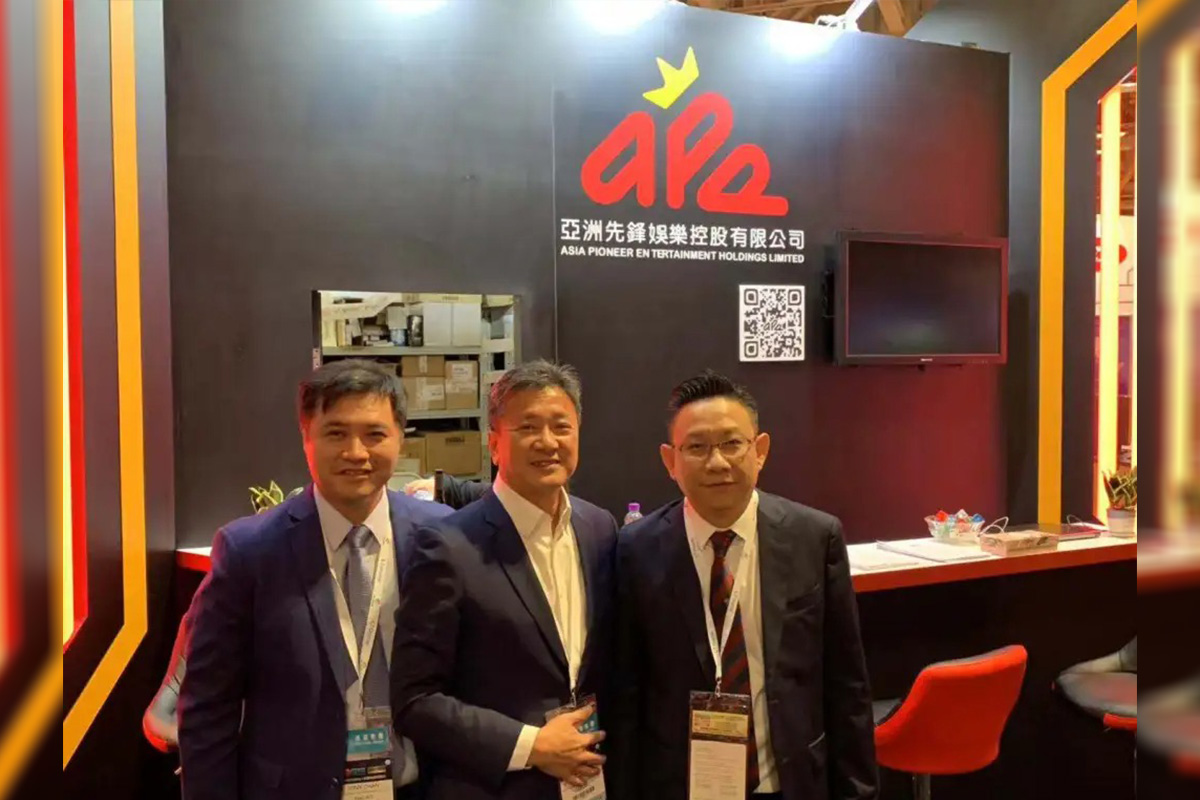 Reading Time:
< 1
minute
Asia Pioneer Entertainment Holdings has published its financial results for the first quarter of 2022.
Asia Pioneer's Q1 report shows that group revenue totalled around HK$1.3m ($1.66m), representing an approximate decrease of 35% from the HK$2m recorded for the same period of 2021.
The company largely considers this decrease to be the result of reduced income derived from technical sales and distribution of electronic gaming equipment; a reduction of around 72%. Moreover, this amount is offset by the increase in revenue from consulting and technical services and repair services of 61.9% and 150.5% respectively from the corresponding periods.
In addition, APE recorded a total comprehensive loss of roughly HK$4.3m which again, is a decrease of 1.8% from a Q1 2021 total of HK$4.3m.
Similarly to the loss of technical sales, this reduction in funds has been largely put down to the continued slowdown of new orders, which has come as a result of the operational impact of Covid on its major customers.
As a result of financial outcomes for the quarter, the Board of Directors has resolved not to declare any payment of dividend for the term.
At the end of 2021, Asia Pioneer Entertainment reported an 81% decrease in revenue for 2021 from the year prior. At the time, the company's revenue stood at HK$7.6m.
This large fall in revenue was attributed to the decrease in profits from electronic table games that it distributes, sells and services for customers.