GAMSTOP is putting vulnerable online consumers back in control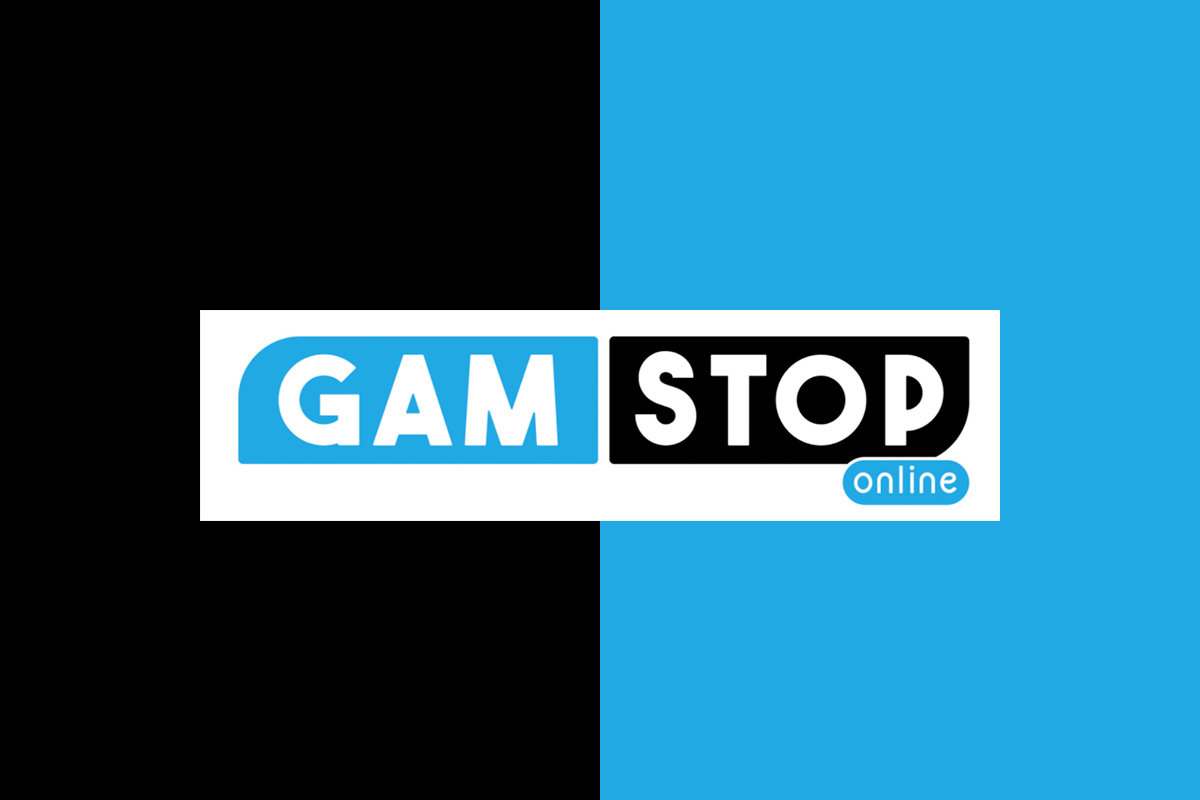 Reading Time:
3
minutes
More than eight out of ten (82%) consumers have stopped or reduced their gambling since registering with GAMSTOP, according to the first independent evaluation of the UK's online self-exclusion scheme.
The report by research consultancy Sonnet, based on surveys of more than 3,300 users and in-depth interviews, found that 84% felt safer from gambling-related harm and more in control of their gambling after registering with GAMSTOP. Eight out of ten (80%) said that the self-exclusion scheme had delivered on their intended outcomes, whether they wanted to stop gambling completely, reduce their gambling or simply to take a short break.
Although financial losses were often an important trigger for registering with GAMSTOP, consumers also reported significant improvements in their well-being:
77% felt more in control of their personal or household finances
72% reported improvements in their levels of anxiety and stress
63% enjoyed an improvement in the quality of their family relationships
60% found they were better able to focus at work
40% reported they were consuming less alcohol
The report's recommendations include:
Longer self-exclusion periods – currently, the maximum self-exclusion is five years, which had been selected by 71% of consumers surveyed, but four out of ten wanted the option of excluding themselves from all online gambling for longer
Helping consumers to access specialist support – 53% of GAMSTOP's users have not previously used gambling-related support services so the scheme can be a bridge to other organisations offering help with gambling addiction by working more closely with them
Actively engaging with family and friends of consumers – only 28% of consumers were supported by friends or family, with many too embarrassed or ashamed to seek help, so raising awareness of the service among those affected by a loved one's gambling will provide a broader support network for consumers and their families
Responding to the threat posed by unlicensed gambling websites – The scheme's users are deliberately targeted by unlicensed sites – an issue highlighted in GAMSTOP's response to the DCMS Gambling Act review – and 10% reported accessing them while self-excluded so greater controls on these sites are required to prevent them being exposed to temptation
More research into the harmful effects of advertising – consumers consistently expressed their frustration at being exposed to gambling advertising and wanted greater protection
More than 200,000 consumers have registered with GAMSTOP since the scheme's inception in 2018. The report found that GAMSTOP had reached a broad cross-section of the population across all demographic groups.
Women aged over 44 were identified as an important demographic, making up 53% of all women surveyed, and the report recommends reaching out to older age groups more generally, together with specific initiatives aimed at people with below national average income. It advocates a marketing strategy to target high-risk groups, making the service more visible through online searches and on operators' websites.
The report concludes:
"This study shows very strongly that GAMSTOP is successfully achieving a reduction in gambling-related harm with far-reaching positive impacts for consumers being clearly shown in our interviews and survey… Our findings show that GAMSTOP is effective across all age groups, gender groups and, importantly, for all types of online gambling.
The vast majority (of consumers) report a very positive experience of using the service, and our research highlights that it is effective both in terms of delivering consumers' objectives but also in alleviating a wide range of gambling-related harms".
An office worker in his 30s, who was spending up to £300 per spin on online slot machines and ran up debts of more than £10,000, registered with GAMSTOP after his partner left him and he feared losing his job. He told researchers that, having self-excluded for five years, he felt safe from temptation during lockdown and has stopped gambling completely. He is now paying back his debts to family and friends and said: "I think this service saved my life. Best thing I ever did is cancel my demons by using this amazing service".
A delivery driver in her mid-twenties, who was spending almost her entire weekly wage on gambling, and had tried self-excluding from individual websites, found that registering with GAMSTOP helped her take control of her gambling. She is getting married this year and has built up her savings. With the support of her family and partner, she has restricted herself to the occasional £5 bet on football at high street bookmakers and intends to renew her self-exclusion every five years to resist the temptation of betting online.
She said: "The last year I haven't gambled at all, it was hard at first but now I don't miss it and the money I have saved is unbelievable".
Fiona Palmer, chief executive of GAMSTOP, said:
"We are grateful to Sonnet for carrying out this very detailed evaluation of the service and are studying their recommendations carefully. We are delighted to know that vulnerable consumers who have registered with GAMSTOP have found it has helped them control their gambling and made a positive impact on their lives.
The insights in this report are extremely helpful and we welcome the opportunity to look at all suggestions for further improvements to the service, including extending the length of the maximum exclusion period to give them peace of mind that they will benefit from the long-term protection that GAMSTOP provides".

BOLD NEW IN-GAME AD PLATFORM REVEALED BY PLAYSTACK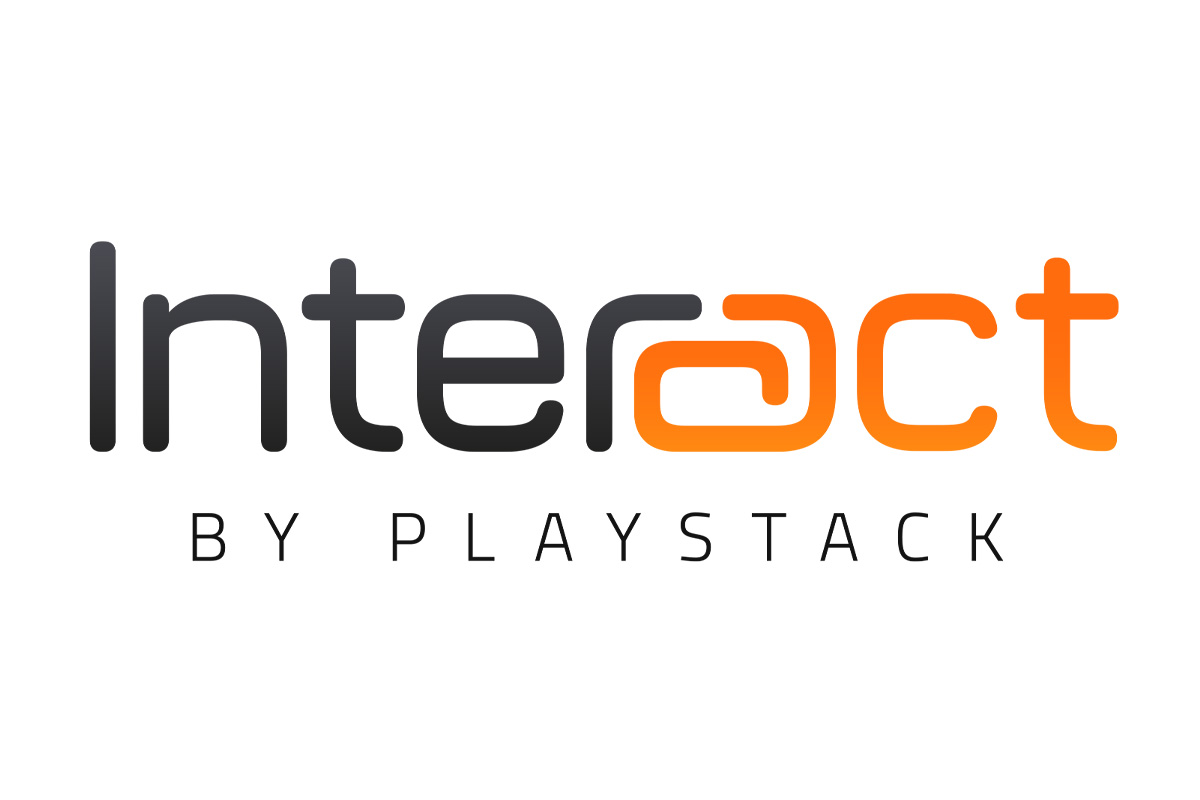 Reading Time:
< 1
minute
Leading videogame publisher Playstack today proudly announces the launch of its innovative new advertising technology for developers – the 'Interact' SDK – which offers real world redeemables that reward players for interacting with (rather than being interrupted by) in-game advertisements.
Advertising plays an increasingly important role in game monetisation, however Playstack believes there can be better, less interruptive ways of integrating ads.
Interact has been designed to offer developers a new way to monetise whilst making gaming sessions more immersive and rewarding; seamlessly integrating brands into games. This lightweight, easy to integrate SDK gives developers three new advertising alternatives; virtual display advertising, full level takeovers and real world rewards. Developers get engagement and revenue, brands get new customers and players get free stuff.
The Interact technology also gives developers a free, powerful and integrated way to cross promote their own games and apps; allowing them to engage even more with their ever growing audiences.
"Serving ads to gamers has increasingly become like the Wild West. Players are seeing ads interrupt their mobile gaming experience, causing people to skip them, ignore them, or even churn from the game completely. We intend to change that," said Harvey Elliott, CEO of Playstack. "Our ethos compels us to search out better ways to serve both developers and players – so we're thrilled to launch Interact as a serious alternative for integrating advertising into games."
The brand partnership team at Playstack have years of experience and an intuitive understanding of how to integrate brands into games from their work with Playstack's own portfolio of games. They know how to deliver a branded in-game experience which delights and rewards players and generates real campaign value for brands. Through Interact they are bringing this network of partners and campaign know-how to games developers worldwide.
NASR Esports takes Global Esports Tour 2021 Dubai title in undefeated run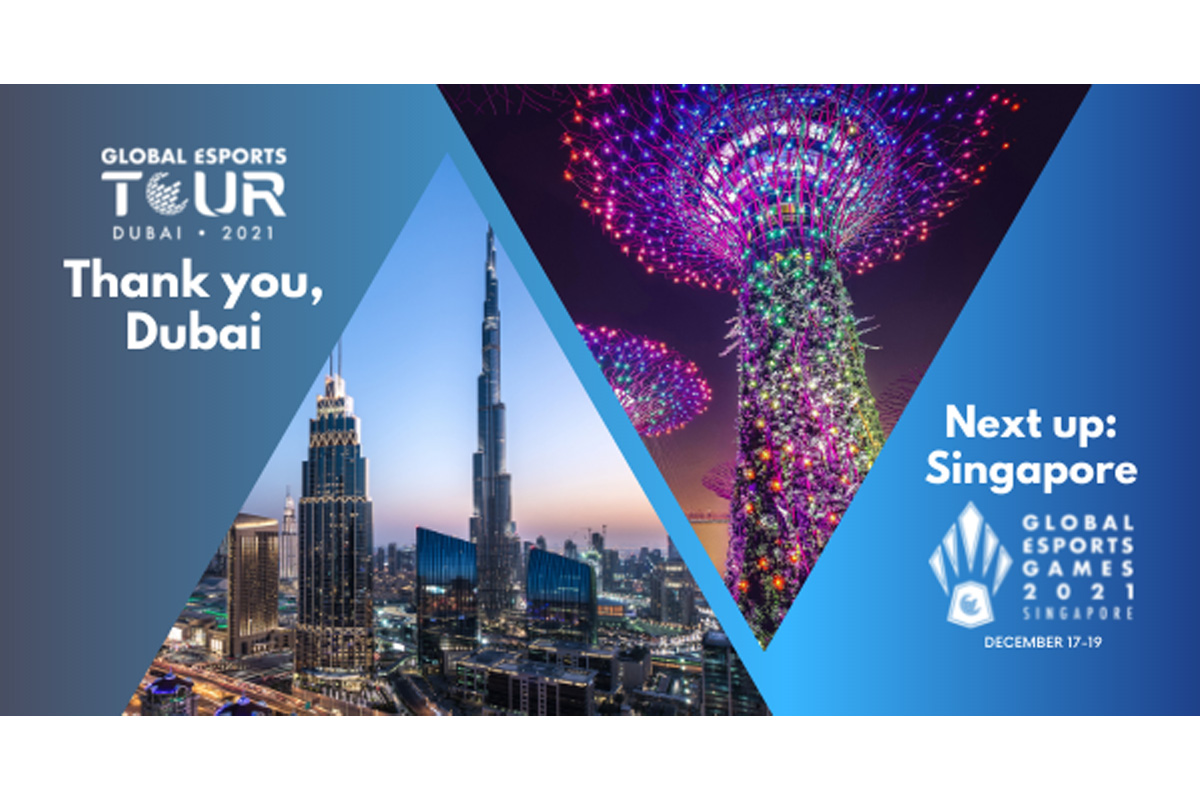 Reading Time:
< 1
minute
United Arab Emirates-based team NASR Esports lifted the Global Esports Tour 2021 Dubai title in style, winning the Counter-Strike: Global Offensive tournament in an undefeated run on November 27.
The team beat Doomsday 2-0 in the semi-finals in a best-of-three tie, before whitewashing Triple 6 3-0 in the best-of-five grand final to win the US$8,000 pay cheque.
The runners-up took home US$4,000 while Doomsday and Level E-sports won US$1,500 for making it to the final four.
They came through a field of 30 teams that took part in the open qualifiers, all vying for a spot at next year's Global Esports Tour Dubai.
NASR Esports' victory will assure them a spot at the event in March, where they will compete against the world's best professional CS:GO teams for a total prize pool of US$250,000.
The Dubai event wraps up the 2021 season of the Global Esports Tour, following successful stops in Los Angeles and Riyadh. Next up on the GEF calendar is the inaugural edition of its flagship event: the Global Esports Games held from December 17-19 in Singapore.
Crypto gambling wins the market: BGaming gathered Q3 iGaming trends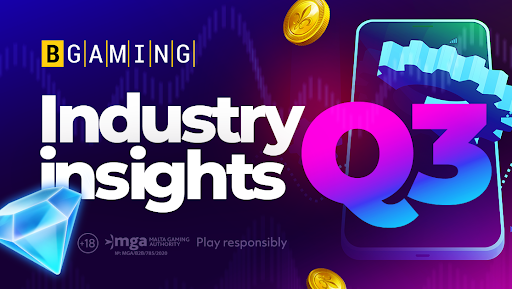 Reading Time:
3
minutes
Over the past several months, the BGaming expert team has continued to analyze current trends within the gaming industry to determine the latest and most influential changes to the market. What cryptocurrency has shown the most significant growth across Q3, and which BGaming title has become the most fast-growing slot in the portfolio? BGaming has gathered a few interesting facts below.  
Mobile gaming keeps leading position. According to our company's statistics, mobile gaming has far and away remained the most popular method of gaming, exceeding gaming on both a tablet and a computer. As a matter of fact, almost 95% of our players choose to play our games on their mobile devices, as opposed to nearly 3% and 2% for computers and tablets, respectively. 
The share of the young adult audience is growing. BGaming team has seen an increase in our young adult audience by almost 6% over the past year. In the current climate, young adults are spending more and more time at home looking for new forms of entertainment. Following that trend, iGaming providers track the most popular demands of this new generation, creating and adapting new games and products to meet the needs of this growing market. 
"When composing the road map of our games, we always rely on the analytics that our team collects. Of course, we strive to meet the needs of different generations, but it is important to be flexible and notice any changes in the market on time. So, for example, we see that the demand for exclusive products is growing. The audience wants to see unique games created according to their requests. And this is what we are working on, producing Brand Exclusive games for operators," noted Marina Ostrovtsova, Executive Director at BGaming.
Crypto gambling wins the market. This year has seen an explosion in the popularity of cryptocurrency across every aspect of life. As digital money becomes more normalized, there has been a surge in their use across all igaming products. Of course, Bitcoin continues to be the most popular form of crypto; however, Litecoin has shown the most remarkable rise in popularity across Q3, increasing by 49%. In addition, Tether expanded in favor this year. BGaming team calculated a 108% increase in its use across brand's titles in Q3.
"Being the world's first iGaming provider to offer cryptocurrencies, we draw particular attention to crypto gambling. BGaming widens its network of crypto projects and we see the results. The number of explosive winnings on crypto projects has significantly rised over the past few months," highlighted Bogdan Gres, Brand Team Lead at BGaming.   
Aloha King Elvis is the fastest growing BGaming slot of 2021. BGaming has already released 11 games in the past year, including WBC Ring of Riches, Lucky Dama Muerta, and Dig Dig Digger slots. Released in Q3, the sequel to the immensely popular game Elvis Frog in Vegas, Aloha King Elvis, has almost caught up in popularity and shows the fastest growth among other BGaming titles. The game inspired by the talent and magnetism of Rock-n-Roll King shares includes three types of Jackpot and two types of Free spin rounds that make slot especially attractive to players. 
"We wanted to continue the story of cue Elvis which has already become a symbol of BGaming. The game met our expectations. Moreover, new features such as Buy Bonus and Chance 2.5 added in October also stimulated popularity growth," further noted Bogdan Gres, Brand Team Lead at BGaming. 
BGaming is a fast-growing game provider converting gambling into gaming. Thanks to an expert team and a player-driven approach, the studio creates innovative and engaging products featured on reputable platforms and 550+ online casinos worldwide. BGaming is the world's first to support cryptocurrencies and offer Provably Fair games. Today the brand's portfolio includes 70+ products with HD graphics and a clear user interface for every device.