Why data matters – Getting the facts and figures right when producing online slot reviews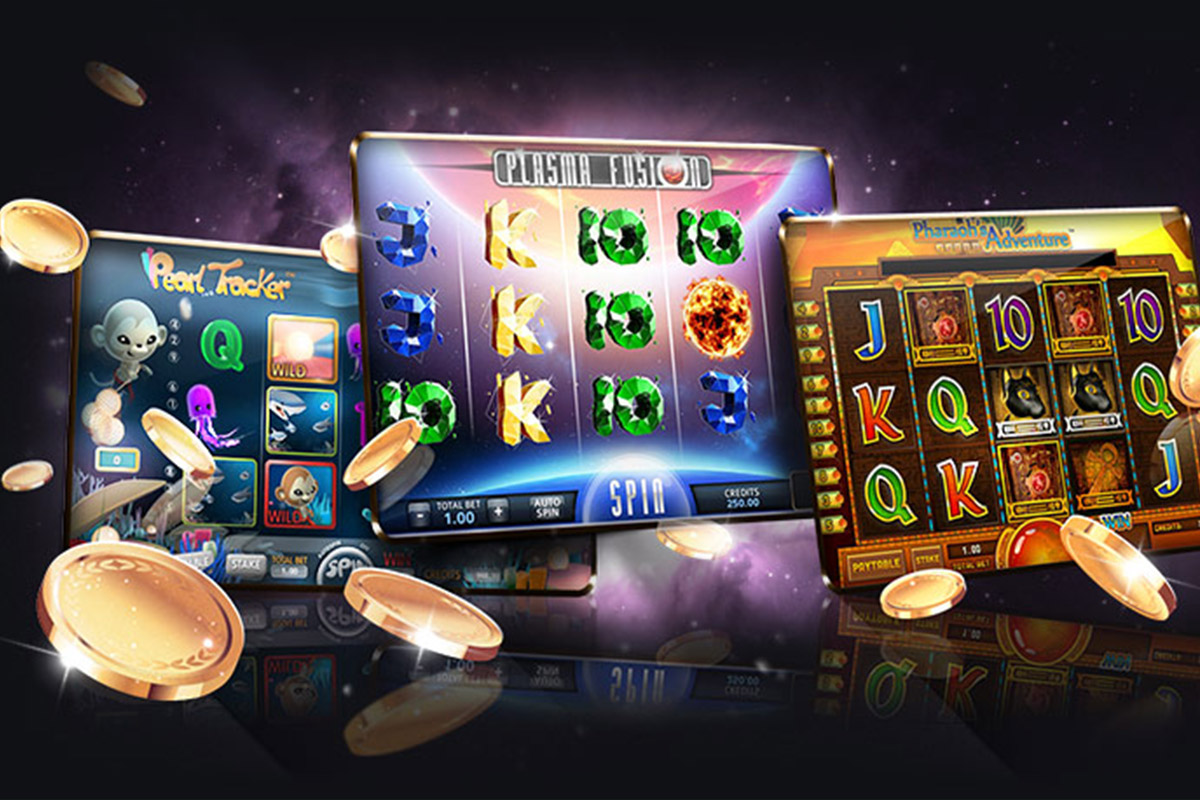 Reading Time:
4
minutes
A quick Google search for your favourite online slot game will reveal a whole host of reviews from a variety of different affiliate sites, each offering players the same basic concoction… One part game demo, one part feature spotlight and one part final verdict. 
Of course, not every website out there focusing on slots follows the same monotonous formula, there are a good handful of sites that give players a pretty lengthy appraisal of every online slot game they review, including all of the important facts and figures that make it what it is.
These in-depth reviews offer all the vital information a well-informed player might want to know, this includes the game's RTP percentage (return to player), volatility and win potential. That all sounds good and well, right? This is until you realise that this information isn't always correct.
Frustratingly, many slot review sites are littered with inconsistencies when it comes to these incredibly important statistics. It's not a problem that's often discussed, but a common problem that certainly exists, and should be highlighted! Especially when you consider that many players opt to spend money playing these slots based on information given to them by the affiliate.
Time saving exercises can prove more costly than anticipated
Speaking frankly, not all iGaming affiliates have the time, resources or know-how to write their own slot reviews, and that's fine. The life of an affiliate is a busy one, there are relationships with affiliate managers to juggle, websites to be kept fresh and up-to-date and brand new offers to be found, as well as much more beyond that… Combined, it all eats into their working day.
With little time to even consider writing content such as in-depth slot reviews, the task is passed onto a freelance writer, who will often be smashing out a handful of reviews in a single day.
The issue here is that those commissioning the work are left with little choice but to trust that the freelancer knows what they're talking about, and more importantly that they're actually getting all of the key information on each and every slot they review correct.
The harsh reality is that freelancers, especially those that have no real connection to the world of iGaming, will often use other iGaming affiliates' content as a base of reference for their own review. Ironically, it's completely plausible that the review they've used as reference was also written by someone who used another affiliate's content as their reference point… 
It's quite likely that somewhere along the line incorrect data has been used, such as the wrong RTP, release date or maximum win potential. This then leads to multiple reviews sharing the same incorrect data, confusing players and other affiliates into believing that the data is correct.
Asking the experts – What should affiliates do when producing new online slot reviews?
In an attempt to discover exactly what makes a great slot review we asked the expert enthusiasts at SlotGods.co.uk, one of the leading sources of independent bias free online slot reviews, for their tips on ensuring a review is as reliable and factual as it can possibly be.
They informed us that there are a couple of very simple solutions (that they use themselves on each and every review) that affiliates can employ themselves to ensure their reviews are as informative and factual as possible. 
The very first thing they should do is actually play the slot that either they, or their content writer is writing about. It's almost insulting how obvious this is, but it's just as painfully obvious that some sites just re-write other people's reviews without ever launching the game itself. 
Once inside the game, it's more than likely that you'll find almost ALL of the information you require to write a solid review within the game information and paytable pages. This includes the more intricate information such as the game's RTP percentage and maximum payout.
Secondly, Slot Gods highly recommend visiting the developer's website. Nine times out of ten online slot developers will publish an extensive information page that details all of the key information, as well as a small write-up of their own that nicely summarises the game.
Some developers will offer affiliates the opportunity to sign up to a client area that will allow them to access slot assets such as high quality images, videos and most importantly online slot game sheets, which are all-encompassing PDFs or word documents that detail absolutely everything about a game.
Be individual – Ignore everyone else around you in your niche
The final word from Slot Gods is that affiliates should never ever assume another affiliate site has done things correctly. It's incredibly easy to look over at one of the big slot review sites and assume they've done everything by the book, getting every fact and figure spot on.
They might have great reviews with excellent video content, high quality images and practical information on the game's features, but that doesn't mean that every little detail is correct.
Despite having produced over 500 in-depth online slot reviews that cover everything from the sound of the game as the reels spin to the exact amount of money players can get their hands on if they're lucky enough to hit the game's biggest winning combination, they say the following:
"We know it can be tempting to piggyback off another affiliate when writing, but we'd advise against it, so much so that we'd include our own site in this advice! We're confident everything we write is 100% accurate, but we'd still recommend doing your own research from scratch. 
"There's absolutely no substitute to playing the game yourself when reviewing a slot, in addition to this it's always worth visiting the developer's website and obtaining the game sheet if possible. 
"Regardless of whether it's you, a content writer or a freelancer writing the review, it's very easy to get caught up in a web of incorrect information. You could be left with egg on your face later on down the line when players notice you've not given them the right information. 
"Blindly trusting someone else, rather than taking the extra time to dig deeper when reviewing a slot could give you an unwanted reputation for untrustworthy and unreliable content, ultimately costing you revenue in the long run."

DANSKE SPIL EXECUTIVE ULRIK BORGEN JOINS SHAPE GAMES MANAGEMENT AS COMPANY BUILDS TEAM OF INDUSTRY EXPERTS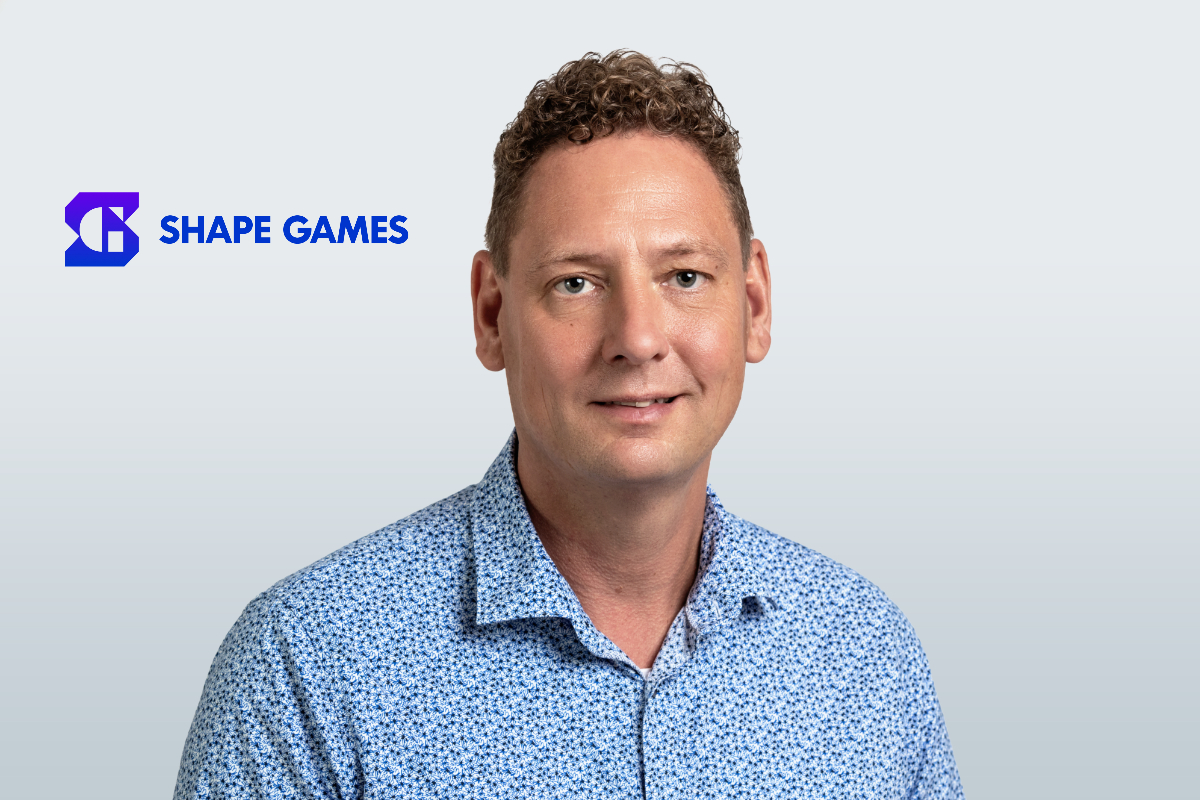 Reading Time:
2
minutes
Borgen brings twenty years of mobile product management and regulatory expertise
Ulrik Borgen, has joined Shape Games as Director of Account Management, bringing nearly 10 years of online gaming and regulatory experience to the executive team as Shape Games continues its expansion plans across the United States online gaming market and beyond, the company announced today.
Borgen is the former PMO Director of Danske Spil and led the transition of the state-run online gaming company as the Danish market opened to private competition in 2012. Danske Spil has maintained its market leadership in the face of competition from the major global online gaming companies. Borgen leveraged his decade at Nokia where he led mobile product development.
"Ulrik is a mobile product innovator who knows how to beat the competition by delivering what consumers want, even before they know they want it", said Risom. "His expertise in being a public sector operator and developing industry-leading products within complex regulatory environments complements our deep bench of commercial gaming expertise."
Borgen said: "Shape Games has a strong track record in the successful combination of innovative, seamless and customer focused user experience with the attention to compliance to give users peace of mind and security. I'm happy to be part of the exciting next phase of the company's growth and bring my knowledge of helping companies navigate regulatory requirements to maximise their growth and user experiences."
Shape is a leading consumer app developer for major global brands and recently created Shape Games to address the specific needs of the online gambling industry. Co-founders CEO Christian Risom, CIO Ole Gammelgaard, CDO Nicolas Linde and CTO Philip Bruce have created consumer apps for leading global brands including Apple, ebay, IKEA and Red Bull. Shape also has a long history with Danske Spil, Denmark's state-run gambling operator of Oddset, the leading Danish online sportsbook and with whom the company has won several industry awards for innovation.
Microgravity announces winners of MGL Call of Duty: Mobile tournament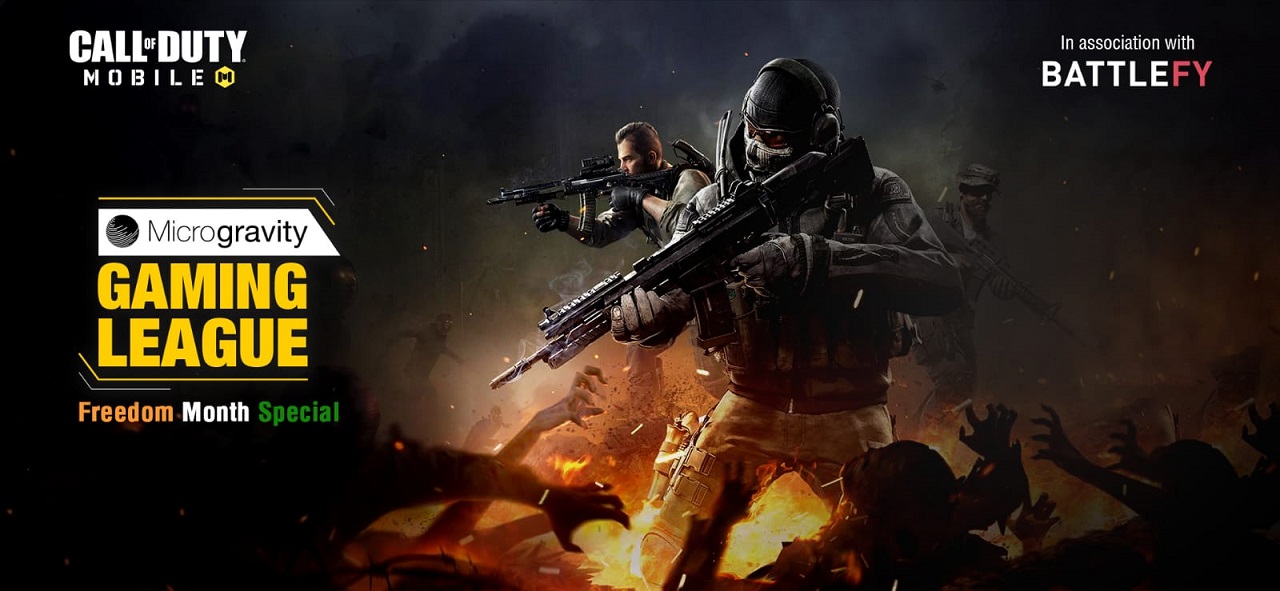 Reading Time:
3
minutes
Microgravity Ventures Private Limited, a facilitator of world-class gaming hubs and eSports tournaments in India, announced the winners of Microgravity Gaming League – MGL Call of Duty: Mobile, Team Deathmatch tournament. The two-day eSports tournament was held on 25 & 26 September in partnership with Battlefy. Top Call of Duty Squads from across the country competed against each other in a single eliminator format-based tournament in 5v5 multiplayer mode. All the participants were above 18 years of age and included professionals, enthusiasts and casual gamers.
The mightiest Call of Duty squads had to go through three phases – Qualifier Phase, Battle Phase and Zero Hour Phase. All the qualified squads competed against each other across multiple rounds in the Battle Phase. This phase was held in a single eliminator format-based tournament in 5v5 multiplayer mode. The top 8 squads were shortlisted for the quarter finals, semifinals and finals under the Zero Hour Phase and competed in a best of 3 format. The top 2 squads – True Rippers Esports & Team SUPREMACY battled against each other in the grand finale with True Rippers Esports coming out on top to conquer the Microgravity Gaming League (Freedom Month Special) – Call of Duty: Mobile tournament. The eSport tournament also witnessed some exceptional women gamers who were named #GamerGoddesses for their mind-blowing gaming skills.
Speaking on the occasion, Mr. Rahul Bhattacharya, Co-Founder and MD, Microgravity said "It was great to see squads from across the country participating and showing their best gamer skills in MGL Call of Duty: Mobile Tournament. The momentum and the quality of content backed with human interaction has taken this tournament to next level. We saw some intense competitions and some fantastic gameplays in all three Phases. We would like to congratulate True Ripper Esports, who conquered this league and all the other participants, including our GamerGoddesses who pushed their boundaries with great enthusiasm. India has some extraordinary talent and we are looking to continue hosting more such tournaments. We aim to enable gamers to become leaders in the gaming space while taking online gaming to a new high."
Microgravity gave an overall prize pool of over Rs. 1,00,000 to the winners. The tournament winners, True Rippers Esports won Rs. 35,000 for their top-notch performance and for rising as the conquers of the tournament. The 1st runner up Team SUPREMACY and 2nd runner-up Bounty Hunterz won Rs. 25,000 and Rs. 15,000 respectively. ChieZze from True Rippers with 68 kills was the Top Fragger and took home a prize of Rs. 5,000. Oggy from Team SUPREMACY with 21 assists won Rs. 5,000 for the Most Assisted Kills. The #GamerGoddesses crown was given to DhruviOO7 and SnippetSnipe, who were the top-ranked women gamers and split the winning prize of Rs. 20,000. Additionally, 5 lucky viewers won a prize voucher of Rs.1,000 each for answering questions during the live feed and for showing their unconditional support.
On winning the Call of Duty: Mobile Tournament, Real Nimrod of True Rippers Esports added "I am really proud of my team who outperformed today and it was an amazing experience competing against several competitive squads across the country. This tournament is a great encouragement for the Indian gaming community and we feel honoured to be a part of it. We are very grateful to Microgravity for providing this opportunity to budding gamers and motivating them to do better."
Microgravity has successfully organized three online gaming tournaments previously across PC, Mobile and Play Station which gained significant traction amongst online gamers. In May 2021, the MGL FIFA 2021 tournament was held which drew significant engagement from FIFA wizards with 3,000 registrations and 4 million impressions from across the country. MGL Free Fire was held during August and September 2020 with over 2.2 million impressions and over 20 thousand participants. Similarly, MGL Call of Duty: Mobile was organized in December 2020 and reported over 8 lakh impressions.
GAMSTOP bi-annual review shows a 25% rise in registrations in first half of 2021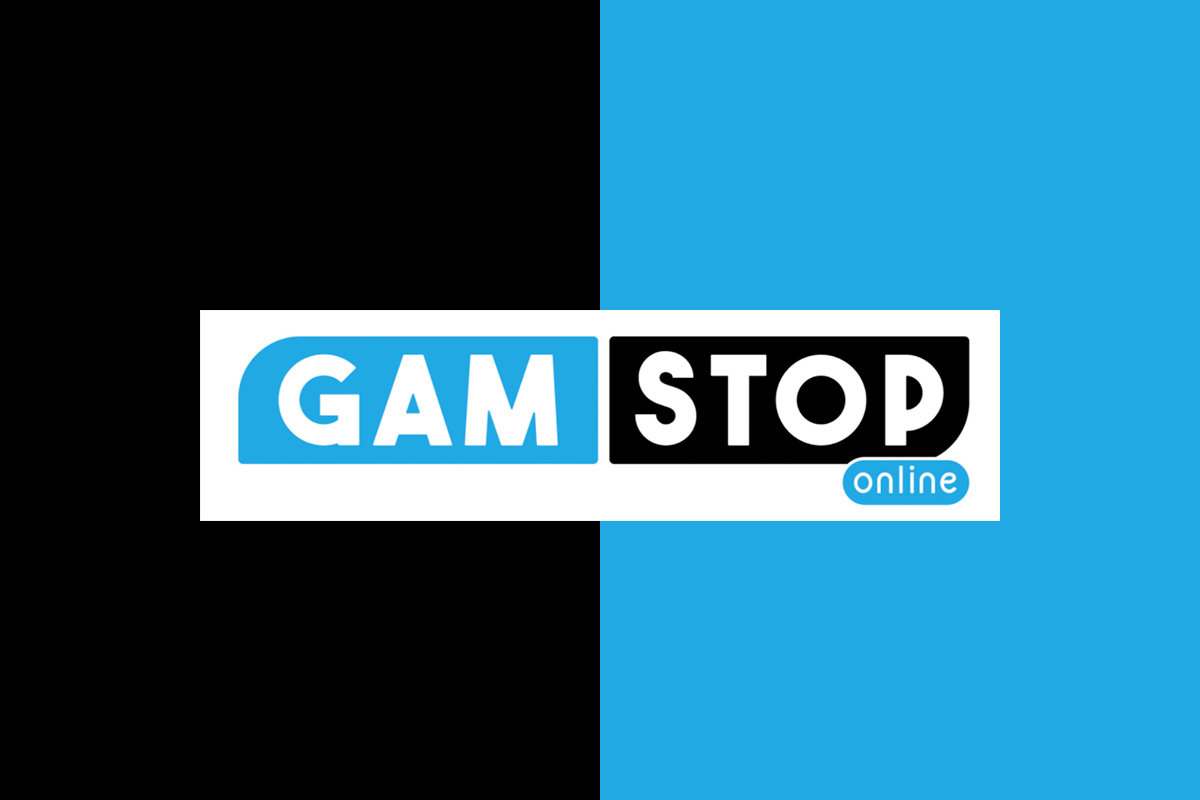 Reading Time:
2
minutes
GAMSTOP, the free national scheme for self-exclusion from online gambling, has reported a 25% increase in registrations in the first six months of 2021, comparative to the same period in 2020.
The surge in registrations is a key finding of the first GAMSTOP bi-annual review, which has been launched to give greater insight into trends on the GAMSTOP platform, and broader insight into gambling behaviours across the UK.
The review found that:
In total, more than 40,000 people registered with GAMSTOP in the first half of 2021, with March of 2021 the second biggest month for registrations on record.
By the end of June 2021, the total number of GAMSTOP registrants was more than 218,000
The gender split of those registered with GAMSTOP is 70% male and 30% female.
Of those registered with GAMSTOP, 58% select the maximum exclusion period of five years.
Younger people were most likely to register with GAMSTOP: 41% of registrants were in the 25-34 age bracket, a figure rising to 59% when taking into account the wider 18-34 age bracket.
Recent statistics from the Gambling Commission show that growth in online gambling remains the largest combined sector by GGY (Gross Gambling Yield). Online gambling makes up over 50% (52.3%) of the entire gambling market.
The first ever independent evaluation of GAMSTOP, conducted by research agency Sonnet, found that GAMSTOP is used by a broad cross section of ages, ethnicities and socio-economic groups, which suggests that people from all demographics are experiencing problems with their gambling. The survey of 3,300 registered users found that the ethnic makeup of GAMSTOP users corresponds with the broader UK population (89% white, 3% Asian, 2% Black, 1% Mixed).
The socio-economic situation of respondents also varied, with 29% living in households with a pre-tax income of more than £48,000 per annum and 48% in households earning more than £32,000 per annum. More than 75% were in full or part-time employment and 63% had no children in their household.
Fiona Palmer, GAMSTOP CEO, said:
"While it is encouraging to see that consumers are continuing to find GAMSTOP and use it as a crucial safety net in their recovery, this review reinforces the importance of continuing to raise awareness of practical tools that are available to those struggling with gambling-related harm.
Our evaluation results demonstrate that gambling-related harm is an issue that affects people from all walks of life, irrespective of income, location, or gender. It is imperative that we continue to reach people from across the UK, and to give them access to tools that can aid them in their recovery, or form an important preventative measure."
Stacey Goodwin, a recovering problem gambler and GAMSTOP registrant, said:
"It's encouraging to see that the number of registrations for a vital service like GAMSTOP is increasing, but it also shows the significant amount of gambling in our society. More needs to be done to support and get the word out about crucial safety nets and services, like GAMSTOP, to ensure that vulnerable people know about them, and most importantly that they use them."