Real Dealer and STS unite in partnership deal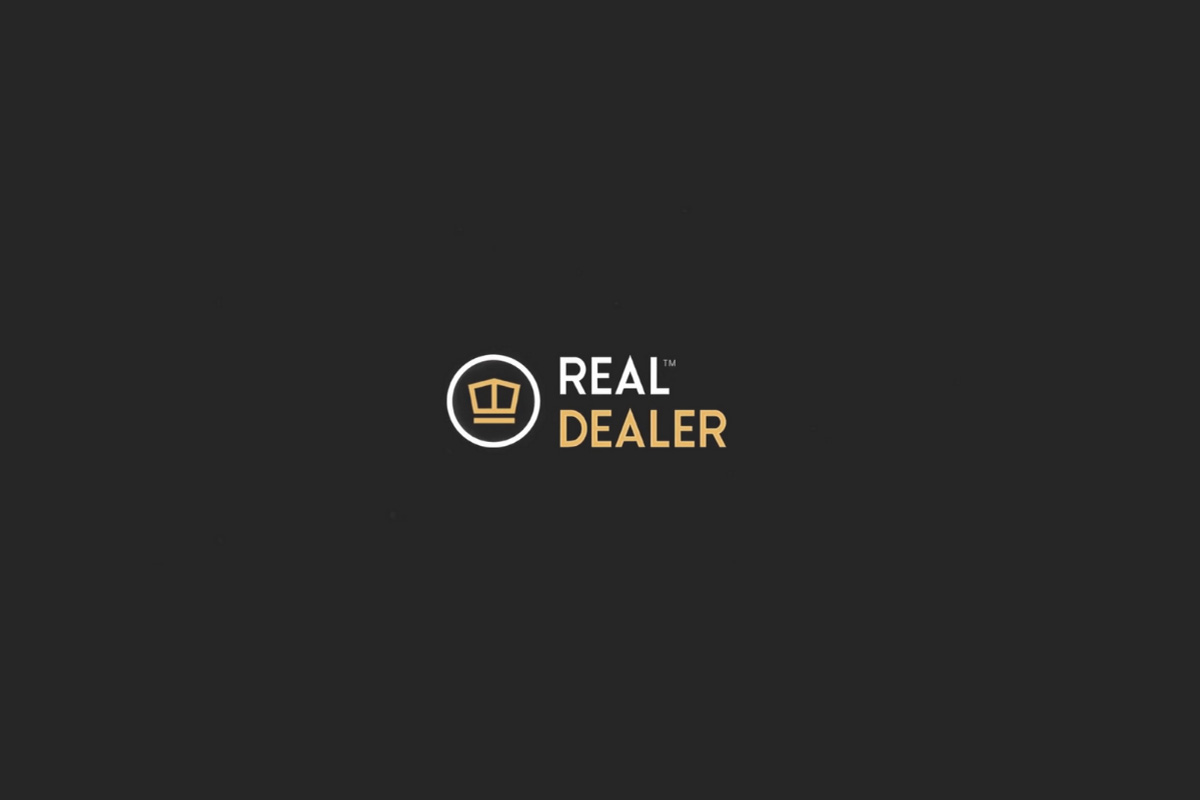 Reading Time:
2
minutes
Real Dealer Studios, the producer of online casino games that seamlessly combine recorded video with cutting-edge RNG gameplay, has ramped up distribution after partnering with STS to provide the unique Real Dealer experience to the stsbet.com and stsbet.co.uk brands.
The deal means that players on STS casino can now access Real Dealer's full suite of innovative and unique games. This includes the provider's flagship Real Roulette series as well as Real Baccarat, the Fortune Finder money-wheel series and the studio's latest offering, Multifire Auto Roulette, featuring random multipliers.
Real Dealer's games have been designed as an alternative to live casino and are created from high-quality recorded video of dealers and play. This is then integrated into the RNG game to deliver a smooth and seamless player experience across all devices.
The novel approach uses professional actors, dealers, film directors and post-production crew to ensure that game footage is at the same level as a Hollywood blockbuster movie, which in turn guarantees a flawless performance through each and every game round.
Each game takes place in a private, luxury setting to provide the player with a feeling of one-on-one interaction with the dealer, which is in stark contrast to the sometimes noisy and detached experience offered by traditional studio-based live dealer games.
Shane Cotter, Chief Product Officer at Real Dealer Studios, said: "The tremendous reach that STS brands enjoy in Poland, the UK and beyond is going to provide countless more players the opportunity to try out our innovative games, the likes of which they've probably never seen before. That's why STS is such a great partner for us."
Paweł Sikora, PR Manager at STS, said: "When we set eyes on the Real Dealer product, we immediately liked that it is innovative and technologically advanced. We are developing our STS brands in a similar direction, so it was only a matter of time before we would add the Real Dealer product to our casino offer. We look forward to working with Real Dealer, so we can continue offering STS players the highest level of entertainment.

Quadrant extends partnership with Elgato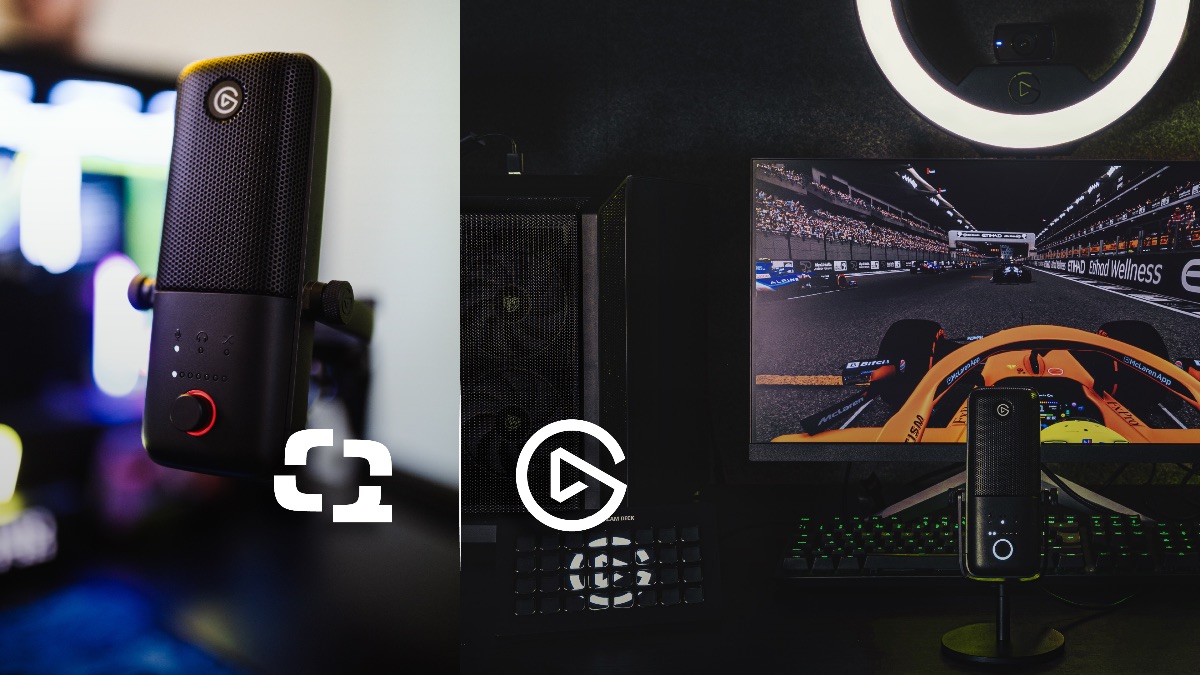 Reading Time:
2
minutes
Gaming, lifestyle, and esports organization Quadrant extends partnership with Official Streaming Equipment Partner Elgato
Quadrant has today (15 August) renewed its long-term partnership with world-leading audio-visual technology provider Elgato.
This renewal of Quadrant's first official partnership signals the success of a natural fitting collaboration. The popular gaming content channel and streaming hardware organisation have both grown exponentially within the video sharing arena.
Elgato offers a broad range of innovative audio-visual products including microphones, webcams and lighting, as well as interface decks and capture devices that are used by content creators across all video sharing platforms.
The Munich-based streaming solutions brand recently launched their 'Create Greatness' campaign with the help of Quadrant. The campaign serves to usher in a new generation of content creators by celebrating individuality and personal story telling.
'Create Greatness' is a rallying cry to enable creators and unite communities as Elgato strives to empower them with technology that enhances, defines and perfects the creators' output.
This marks the content creation tech specialists' first brand campaign focused upon the amplification of creativity, an area which Quadrant and its founder Lando Norris are more than equipped to assist with.
As Quadrant's Official Streaming Equipment Partner, Elgato has unlocked the combined audience of the channel's prestigious talent team – Lando Norris, FNG, Aarava, SuperGT, RiaBish, Fifakill and Max Fewtrell – enabling them to reach ever increasing levels of viewership.
Together, the two organisations are set to harness a long-term partnership to deliver, and through 'Create Greatness' encourage, top quality content to global audiences on premium streaming hardware.
Jamie MacLaurin, Chief Sporting Officer at Quadrant, said: "We're very excited to announce the renewal of our partnership with Elgato. This partnership has elevated the quality of our content and live streams both on the Quadrant channel and our creators' individual channels through continued support and supply of their top-of-the-line equipment. Elgato have been a tremendous partner and a pleasure to work with, and we look forward to building on the foundations we have already built together."
Tom Hildreth, Senior Partnerships Manager at Elgato, said: "We didn't hesitate when it came to discussions about working together with Quadrant for a second year. From all the high-quality content they've created to being central in one of the largest campaigns we've ever put together, we couldn't be happier with how the partnership has gone so far. With ideas and plans already in the works, it's an exciting journey that we are thrilled to be continuing."
CBBC announces new esports show: Game on Grandparents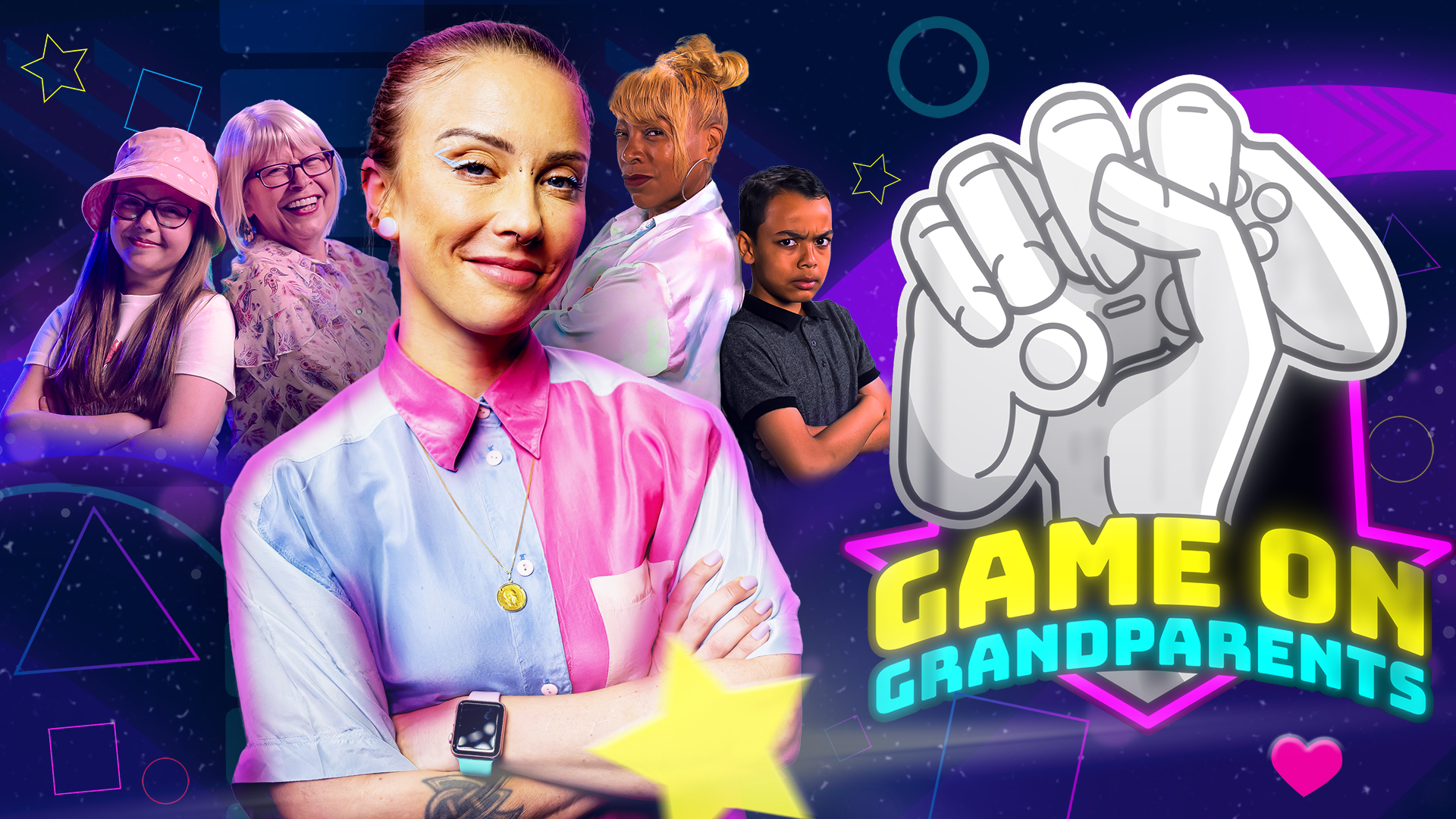 Reading Time:
2
minutes
GAME ON GRANDPARENTS – ELECTRIC ROBIN BRINGS A NEW ESPORTS SERIES TO CBBC  THIS AUGUST
CBBC's Game on Grandparents, is a gaming competition series like no other. Produced by Electric Robin [part of Banijay group], young gamers and their grandparents will step into each other's lives like never before. The first episode airs today Monday 15th August at 09:15 on CBBC and BBC iPlayer.
Girls and boys who dream of playing at an esports tournament are about to get the chance BUT there's a twist, they won't be playing themselves, they'll be training up their gaming rookie grandparents to take part!
And while their grandparents are busy practising, the children have to take on their roles about the house from washing up to walking the dog, to entertaining Grandma's friends for the afternoon – what could possibly go wrong?!
Throughout the series we see 18 sets of teams battle it out to be named Game on Grandparents champions. They compete with some of the biggest gaming titles in the world including Minecraft, Just Dance, Wii Ski, Mario Golf, Mario Kart, Wipeout, Gran Turismo, Super Smash Bros and Splatoon.
Along the way they are given a little bit of help from world-renowned gaming celebrities including, Ali-A, Yammy, Sanna, Jelly, Blackpanthaa, Adam Savage, Vikkstar, Ruby Rube and more, who have a combined reach of over 85million on YouTube alone.
Joining this star studded line up is Game on Grandparents host, Julia Hardy, known for the Top Gear Gaming Show and the BBC Sounds podcast, This Game Changed My Life, and esports royalty Miles Ross offering energetic and exciting commentary throughout.
Julia Hardy, Game on Grandparents Host said: "It's been such a pleasure to see all of our families spend time together and learn from each other, all whilst creating a memory that they'll never forget. I mean who would forget playing on an esports stage in front of a live studio audience just like the pros?
Premiering on CBBC and BBC iPlayer Monday the 15th August at 9:10am every weekday morning for two weeks. All episodes will be available to watch again on BBC iPlayer.
Grandparents and Gaming, what's not to love?
Indian Olympic Association felicitates Bronze Medallist contingent of Dota 2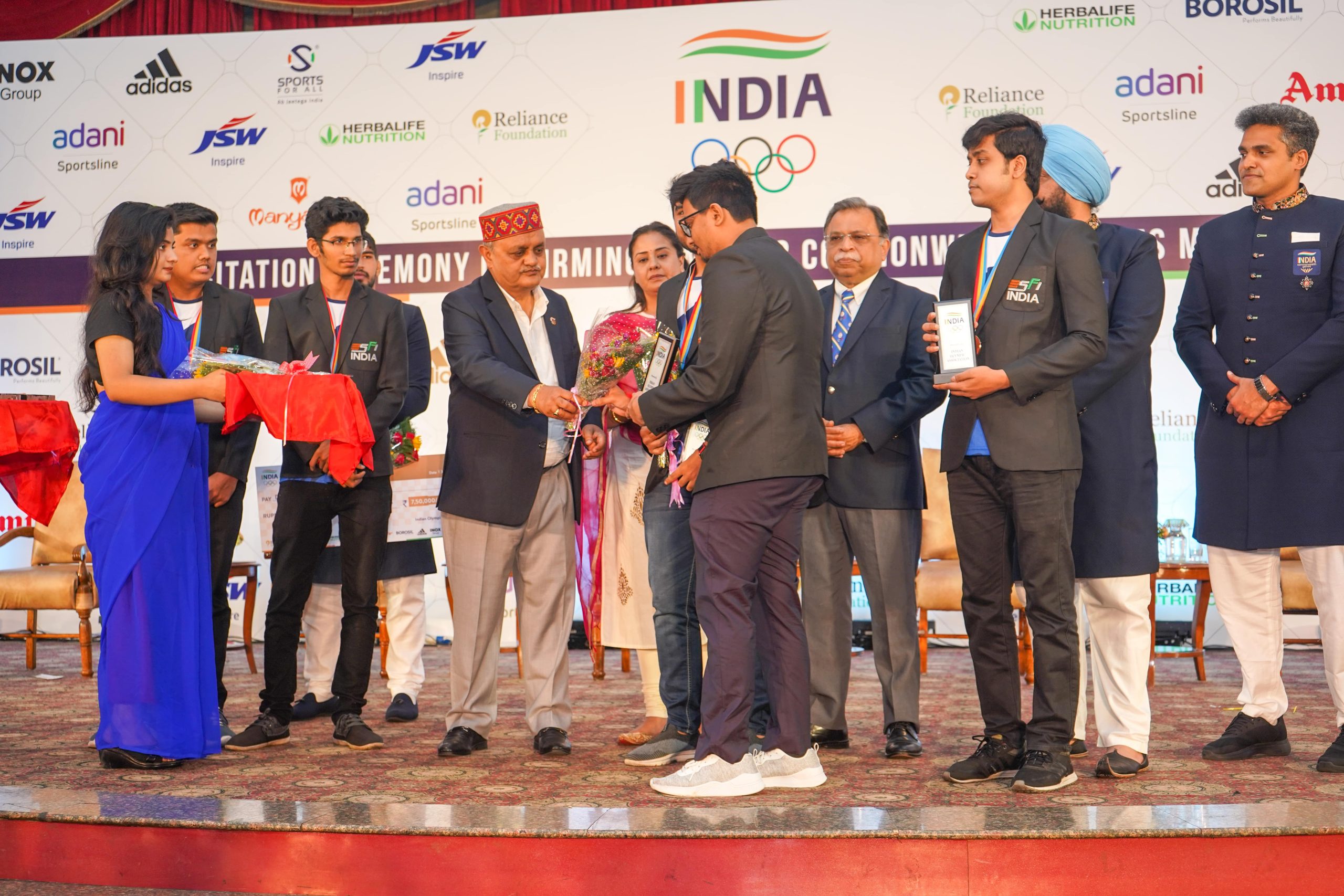 Reading Time:
2
minutes
The Indian Esports contingent was in attendance with the mainstream sports athletes that were rewarded for bringing laurels to the country at Commonwealth Games
The Indian Olympic Association (IOA) felicitated Team India's Birmingham 2022 Commonwealth Games medal winners at The Ashok Hotel, Chanakyapuri, New Delhi, on the evening of August 13. All bronze medallists of the Indian DOTA 2 team – Moin Ejaz (captain), Ketan Goyal, Abhishek Yadav, Shubham Goli, and Vishal Vernekar were presented with the appreciation memento in a felicitation ceremony for their exceptional accomplishment at the recently concluded Commonwealth Esports Championship.
Several dignitaries, including IOA Acting President Mr. Anil Khanna, General Secretary Mr. Rajeev Mehta, Treasurer Mr. Anandeshwar Pandey, Team India's Birmingham 2022 Commonwealth Games Chef de Mission Mr. Rajesh Bhandari, General Team Manager Mr. Maninder Pal Singh, and former IOA president Mr N. Ramachandran, graced the occasion and felicitated the medallists.
This was the very first time that an Indian Esports contingent had been invited to the felicitation ceremony along with the other mainstream sports medallists.
"It is an unforgettable day for the rest of the team and me. To have the opportunity to be here with the other medallists from various sports and get awarded by the Indian Olympic Association for a medal in Esports is a very special achievement. All of the efforts that we took throughout our journey have finally started to bear fruits, with this being just the beginning. We are going to go with twice the energy and motivation into the Asian Games to do even better for the country." said a proud Moin Ejaz, captain of the Indian DOTA 2 Team.
The Indian contingent met with renowned sports personalities such as Harmanpreet Kaur (Indian Women's Cricket Team captain), Bhavina Patel & Sonalben Manubhai Patel (Para TT Player) and Deepak Punia (Indian wrestler) and enlightened them about Esports as well as the basics of DOTA 2, the video game in which they clinched the bronze medal. The contingent also conveyed that Esports will be a proper medal event at the upcoming Asian Games 2022.
"Finally, Indian Esports has found a place on par with the other sports in the country. To be recognised by the IOA for the DOTA 2 contingent's achievement amongst the country's finest athletes feels like a cherry on top of the cake of winning the bronze medal. The trajectory of Esports in India has seen its fair share of highs and lows, but with the Asian Games coming up, the only way seems to be upwards from here. The expectations are undoubtedly high now because of the bar that has been set, but we have complete faith in our Esports athletes to transition this form in the upcoming international competitions and make the country proud.", said Lokesh Suji, Director of Esports Federation of India and Vice President of the Asian Esports Federation.
The IOA officials congratulated the DOTA 2 team on their historic bronze medal, which the ESFI believes is a testament to the relevance of the Commonwealth Games given the rise in popularity esports in India is expected to witness following the national team's medal-winning feat in the inaugural edition of the Commonwealth Esports Championship.
One of the country's top sports and Esports specialised communication firms, Artsmith – Concepts & Visions, India's Leading Multiplex chain INOX and Leading sports psychologist org Mandeha continue their support as the communication, multiplex & sports psychologist  partners of ESFI, respectively.