GrooveGaming gets gaming with Gaming Corps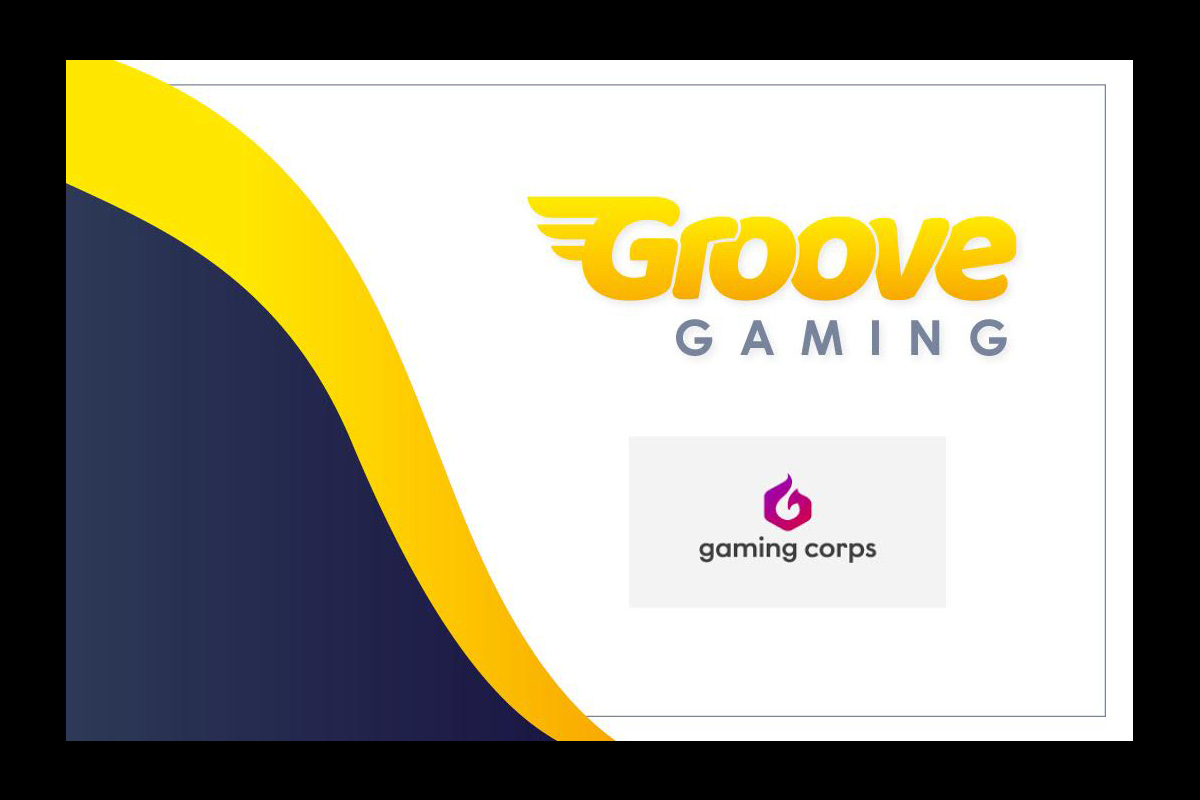 Reading Time:
2
minutes
Swedish game developer Gaming Corps has signed an agreement with global B2B platform and aggregator GrooveGaming as a key distributor of Gaming Corps iGaming products, leveraging GrooveGaming's global presence and their cluster of outstanding operators.
GrooveGaming is at the heart of the global iGaming industry, offering a range of solutions for operators that puts their industry-DNA into high-quality service and revenue maximisation. GrooveGaming provides service in many jurisdictions worldwide and is a partner to a cluster of operators that define tier-1 and beyond.
GrooveGaming's roadmap has been to capacity-build around technology innovation and optimisation, underwritten by awards from IndustryEra as well as a host of big industry names including EveryMatrix, iGP, Digitain, GoBet, ProgressPlay, Hub88, QTech, Alea, Quickfire, Max Entertainment and BetConstruct, amongst others. This prestigious network is a cluster that makes market accessibility for games developers like Gaming Corps attractive from the outset.
GrooveGaming's powerful platform now includes thousands of casino games made up of a wealth of aggregated content ranging from slots, online casino and live casino, to poker and table games, as well as the new partnership with Gaming Coprs, that operators can access via easy integration to drive player engagement and revenue.GrooveGaming has carved out a hard-won reputation for being one of the world's foremost one-stop-shops for casino content. The ambitious team at GrooveGaming are dedicated to rapidly provide operators with access to new content based on their proprietary plug-and-play format which is combined with best-in-class technology.
Mats Lundin, CCO at Gaming Corps, said: "We are glad to be able to partner with a key industry-player like GrooveGaming. Yahale and Gil have made GrooveGaming a forward-looking company that we are excited to be collaborating with and to bouncing product development ideas off of. I am confident that this partnership holds a myriad of possibilities to really establish a significant win-win relationship"
Yahale Meltzer, COO at GrooveGaming, said: "We are looking forward to distribute Gaming Corps' upcoming products to the market, as well as being a point of reference for their exciting existing portfolio, which is already a strong collection of games that lead the way in their respective categories. We recognise significant potential in their Multiplier Games, which have special appeal to Millenials, and this is a category we strongly recommend the major operators to start focusing on"
For further information visit www.groovegaming.com

GAMSTOP bi-annual review shows a 25% rise in registrations in first half of 2021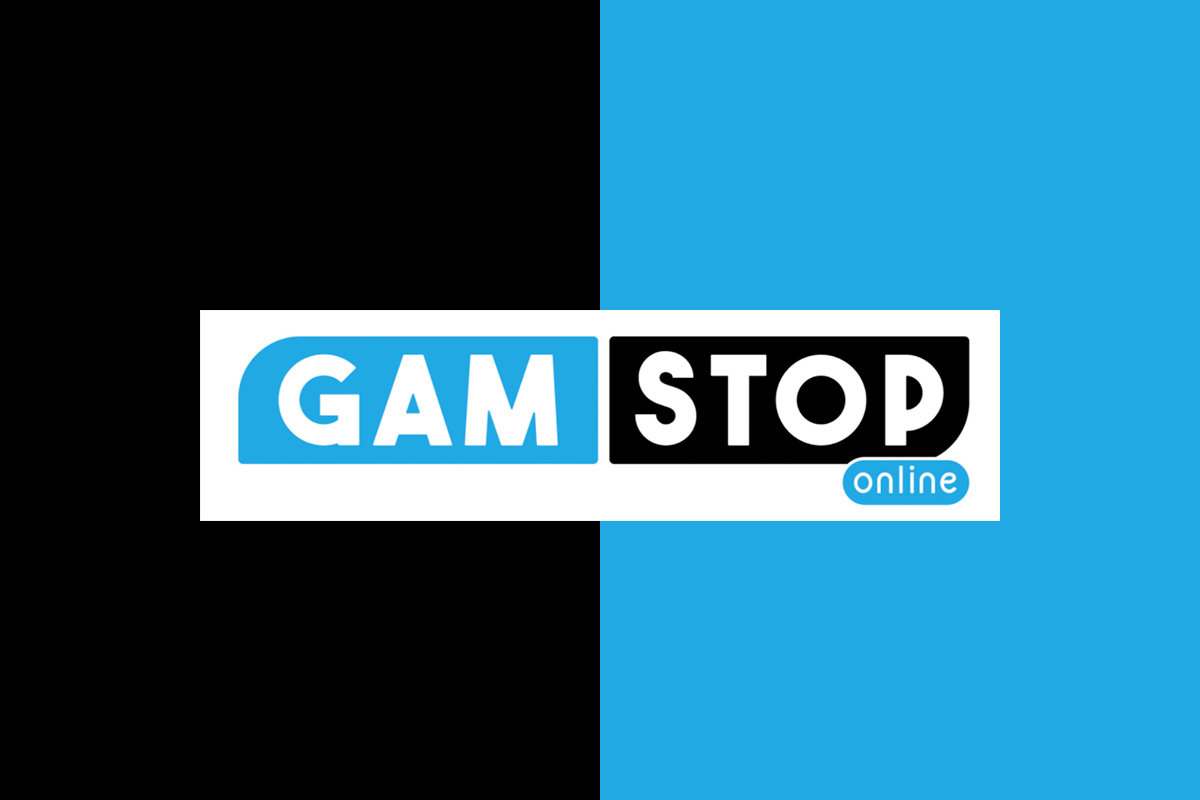 Reading Time:
2
minutes
GAMSTOP, the free national scheme for self-exclusion from online gambling, has reported a 25% increase in registrations in the first six months of 2021, comparative to the same period in 2020.
The surge in registrations is a key finding of the first GAMSTOP bi-annual review, which has been launched to give greater insight into trends on the GAMSTOP platform, and broader insight into gambling behaviours across the UK.
The review found that:
In total, more than 40,000 people registered with GAMSTOP in the first half of 2021, with March of 2021 the second biggest month for registrations on record.
By the end of June 2021, the total number of GAMSTOP registrants was more than 218,000
The gender split of those registered with GAMSTOP is 70% male and 30% female.
Of those registered with GAMSTOP, 58% select the maximum exclusion period of five years.
Younger people were most likely to register with GAMSTOP: 41% of registrants were in the 25-34 age bracket, a figure rising to 59% when taking into account the wider 18-34 age bracket.
Recent statistics from the Gambling Commission show that growth in online gambling remains the largest combined sector by GGY (Gross Gambling Yield). Online gambling makes up over 50% (52.3%) of the entire gambling market.
The first ever independent evaluation of GAMSTOP, conducted by research agency Sonnet, found that GAMSTOP is used by a broad cross section of ages, ethnicities and socio-economic groups, which suggests that people from all demographics are experiencing problems with their gambling. The survey of 3,300 registered users found that the ethnic makeup of GAMSTOP users corresponds with the broader UK population (89% white, 3% Asian, 2% Black, 1% Mixed).
The socio-economic situation of respondents also varied, with 29% living in households with a pre-tax income of more than £48,000 per annum and 48% in households earning more than £32,000 per annum. More than 75% were in full or part-time employment and 63% had no children in their household.
Fiona Palmer, GAMSTOP CEO, said:
"While it is encouraging to see that consumers are continuing to find GAMSTOP and use it as a crucial safety net in their recovery, this review reinforces the importance of continuing to raise awareness of practical tools that are available to those struggling with gambling-related harm.
Our evaluation results demonstrate that gambling-related harm is an issue that affects people from all walks of life, irrespective of income, location, or gender. It is imperative that we continue to reach people from across the UK, and to give them access to tools that can aid them in their recovery, or form an important preventative measure."
Stacey Goodwin, a recovering problem gambler and GAMSTOP registrant, said:
"It's encouraging to see that the number of registrations for a vital service like GAMSTOP is increasing, but it also shows the significant amount of gambling in our society. More needs to be done to support and get the word out about crucial safety nets and services, like GAMSTOP, to ensure that vulnerable people know about them, and most importantly that they use them."
Spotlight Sports Group Expands Global Proposition To Include Innovative Publisher Solutions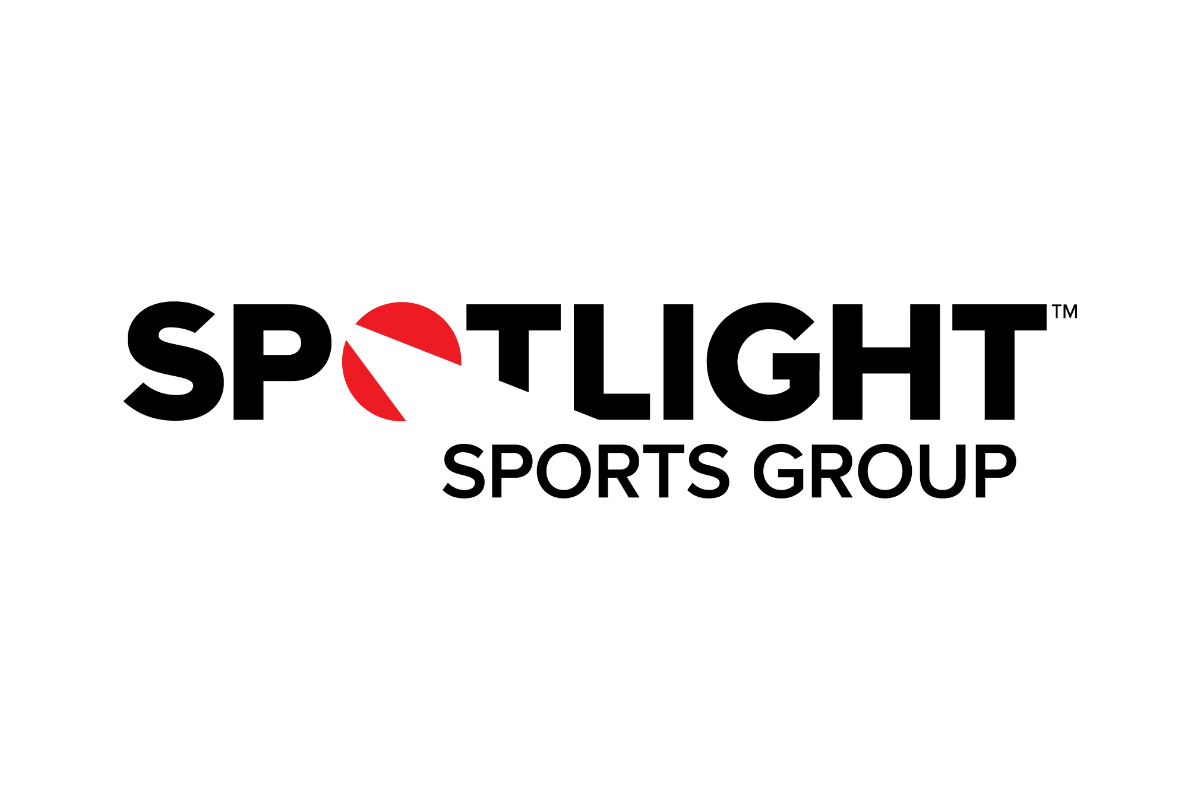 Reading Time:
2
minutes
SSG adds Publisher Solutions products to its global proposition to meet the needs of the emerging opportunities within the media landscape
Spotlight Sports Group (SSG), a technology, content and media company specialising in sports betting and fantasy sports, has announced its expanded B2B product portfolio. The addition of Publisher Solutions reflects Spotlight Sports Group's ongoing work with media owners and aligns with its recently launched US proposition.
The new suite of products ranges from easy-to-integrate betting widgets to fully managed affiliate solutions that are designed to deliver actionable content to drive engagement and incremental revenues. The new solutions utilise state-of-the-art modular affiliate technology and leverage Spotlight Sports Group's unique heritage in creating industry-leading sports betting media.
The catalyst for new product development follows research from Nielson that 55% of sports fans declare an interest in sports betting. With some traditional digital revenue streams approaching maturity, media companies can use Spotlight Sports Group's Publisher Solutions as a viable route to accelerate revenue growth.
The suite of products contains a range of services from affiliate management to content creation, to performance tracking and analysis, all of which is managed by Spotlight Sports Group. This allows media companies to simply plug in the unique solutions to their platforms in up to 70 languages.
Discussing the new-look offering and website, Spotlight Sports Group's Head of Digital B2B Will Fyler said: "We are ready to expand our global value proposition, especially given the recent acquisition of Alarm Sports Network. As well as a global website refresh to reflect our growing proposition, we are delighted to present a range of new products such as our Turnkey Affiliate Solutions, Smart Widgets and Free-To-Play games that cater for media companies globally."
Fyler added, "Sports fans are interested in sports betting and, given the global growth of betting, there is a significant opportunity for media publishers to provide their sports audiences with great content and products while also increasing revenues.
We also know that providing betting-related content and products effectively is labour intensive and difficult. However, as a media company operating Racing Post among other brands, we are in a fortunate position that over the last 30 years we have built up the range of skills to achieve this and so we can now offer bespoke Publisher Solutions tailored to any media company's audience."
Red Rake Gaming partners with Portuguese leading online sportsbook and casino operator, Nossa Aposta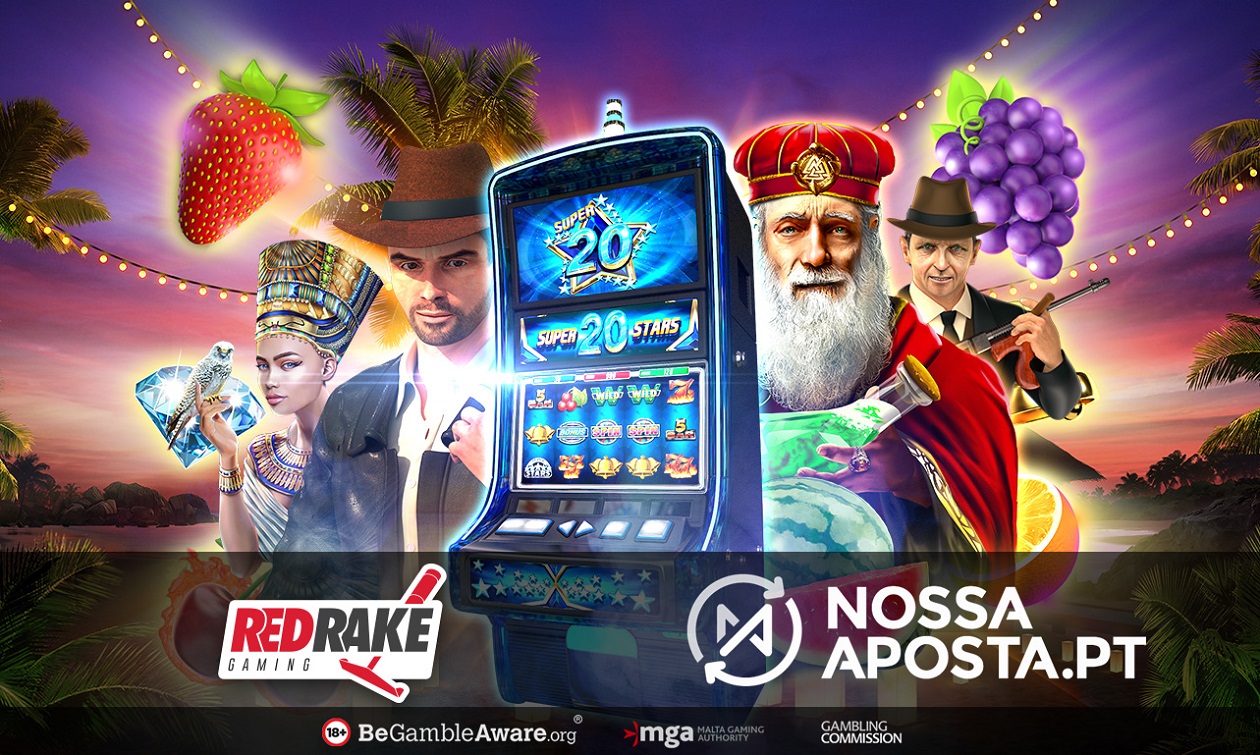 Reading Time:
2
minutes
Portuguese leading online sportsbook and casino operator, Nossa Aposta, has further enhanced its offering by adding the leading Portuguese certified supplier, Red Rake Gaming.
The recently inked agreement will see Red Rake Gaming deliver a myriad of top performing slots, via their common aggregation partner Pariplay, to the operator owned by the publicly listed company, Cofina.
Since its launch in 2017, Nossa Aposta has experienced major growth, expanding its portfolio to more than 1,000 slots designed for desktop and mobile play. In addition, the Lisbon-headquartered company also offers pre-match and live betting services, with a highly talented and specialized team with years of experience. The company currently owns two gaming licenses, issued by Serviço de Regulação e Inspeção de Jogos (SRIJ) and keeps diversifying its portfolio.
Commenting on the significance of the partnership, Chief Executive Officer for Nossa Aposta, Tiago Almeida, explained: "Portugal has strong indicators that reveal a more interested and informed public that wants to make the most of the fun of online games. We are delighted to sign this agreement with Red Rake Gaming, and offer our players what they would like to find but also to continue our revenue growth with innovative games. For Nossa Aposta players, quality is king, and as well as hand-picking all our titles, we're strict about ensuring the player protection is always present. That is why we're also focusing on additional proprietary content, since content exclusivity is the key to achieve a true competitive edge."
The partnership sees Red Rake Gaming extending its already significant footprint in the growing Portuguese iGaming market by enhancing the casino offering of another major brand with its world-class games.
Commenting on the significance of the new deal, Managing Director for Red Rake Gaming Malta, Nick Barr, explained: "We are delighted to welcome Nossa Aposta as our newest partner. Nossa Aposta has continued to make huge inroads in the .PT market since its inception and has gone from strength to strength to become a dominant force in the Portuguese online gaming market. We are very confident that our high engagement, feature packed games will be a huge hit and resonate well with the Nossa Aposta players and look forward to the upcoming launch".