Esports player engagement: Latency Vs Delay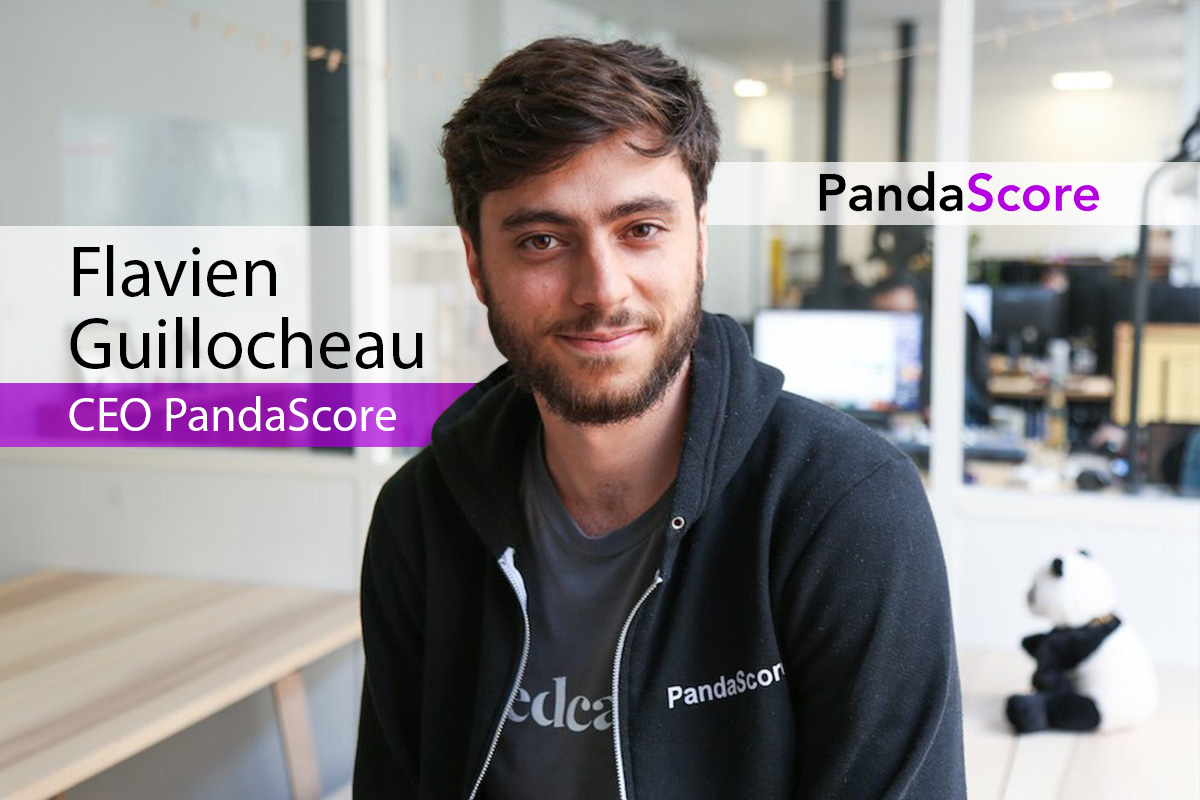 Reading Time:
5
minutes
How does latency impact the success of the esports market? Is the industry paying this issue enough attention?
Regardless of whether it's esports or traditional sports betting, latency is a critical issue that must always be considered in your market offering. The current levels of latency and delay in esports means that punters are at a significant disadvantage when they place bets – to the point that it detracts from the overall experience. Improving latency and delay is essential to achieving parity with the broader sports betting sector, and the future growth of esports betting more broadly.
The most important differentiator between esports and traditional sports is not latency but delay. Latency only refers to the common and often unavoidable situation where the video stream is lagging behind the real time gameplay. Delay, however, is an intentional feature in esports, used as a tool to increase the Tournament Organiser's control over the broadcast content.
Purposely inputting delay is an industry standard these days and has a direct impact on player engagement. TO's are constantly trying to find the right balance for delay, as they need to manage competitive and betting integrity against risk, while maintaining broadcast quality.
Although the issue of latency is being handled well in industry, the issue of delay is not. Many industry stakeholders are not attempting to overcome this challenge at all. It's not just a matter of a few seconds, but many video streams can have up to 10 minutes delay!
The scale of this issue is completely different to any latency related issues. The impact it's having on player engagement is game changing and I believe it's an aspect that needs a lot more attention from our sector.
How important is the tier of tournament as a factor when influencing the impact of latency or delay in betting markets?
In esports, latency levels are heavily influenced by the tier of tournament or match. The lower tier esports leagues with more niche gaming titles typically will not have an official data supplier. There is no mass data feed for everyone to access. For matches like these, the punters, operators, players and spectators are all receiving their information from one place; the online stream, meaning no unfair edge when comparing data speed to stream speed. In situations like this, nobody has an advantage, so issues of delay and latency are far less problematic.
The biggest risks to gaming integrity are usually observed in the highest tiers of esports. Top level games that are being broadcast all over the globe and have official data feeds are where the issues of latency and delay have the biggest impact.
The delay between video feed and odds feed is most disparate with MOBA (Multiplayer Online Battle Arena) games such as League of Legends or DOTA 2.
MOBA games usually consist of continuous gameplay for 40 – 50 minutes with no pauses or rounds. Even with delays of up to 5 minutes, a lot can happen that will change the dynamic of the game and moreover, change the final result. This puts the operator at a greatly increased risk, making it unfair for punters using the stream content to make bets from irrelevant odds.
Games such as Counter-Strike and Valorant are 'rounds based' games, meaning their gameplay is a lot more fragmented. So, with a 5-minute delay, the viewer will only be 1 or 2 rounds behind at most which is typically not enough of a window to impact the final result of an entire match. Added to this the fact that punters are only allowed to bet on one round at a time, the opportunity to benefit from the time delay is notably minimised.
What can the key stakeholders in the top tier of esports do to decrease delay in the streams whilst still upholding the highest standards to sports integrity?
In esports there will always be an element of delay to ensure broadcast quality and the integrity of competition – particularly to prevent stream sniping and cheating during games. With this in mind there are two different approaches to this: decreasing delay or aligning data with this delay.
For broadcast and integrity reasons you can only reduce the delay to a certain level, but that still doesn't get to the heart of the problem. Punters are still behind not by seconds, but by several minutes. And it's the top tier esports events, particularly ones with exclusive data feeds, that have the biggest disparity of information between operator and punter. Which in turn stifles the live betting potential of the biggest events of the year.
The more equitable solution for the industry would be to align the delay of the data feed with that of the stream. It sounds very simple right?
Applying this change in a way that parallels the sports betting ecosystem not only creates a fairer environment for the end user, the punter, but unlocks so many more opportunities for live engagement.
Official rights holders should think carefully and partner with companies that will create a fair ecosystem and who give betting operators the best ability to not only maximise revenues but who can deliver the best customer betting experience. This status quo has gone on for too long with suppliers of non esports specific betting products holding rights packages for some (not all) tournaments and throttling betting turnover and user experience.
Even with no perceived delay, operators using suppliers with quality products will still be able to price markets efficiently, while giving the punters a better overall experience.
How does latency impact sports integrity and how can it be improved going forward?
The answer to this question is a double-edged sword: Latency and Delay.
For esports and its general viewing experience, latency plays a key role. Most data providers are already utilising advanced technology to optimise every part of the streaming process and keep latency levels to a minimum. I don't believe there to be too much of an issue there.
The core challenge is associated with Delay. We've heard from many stakeholders in the industry who say that there is a major problem with unfair betting in esports because punters are being supplied old information.
Most esports bettors prefer to watch the live match stream while betting, enhancing their in-game experience. However, when they notice that the odds on screen are not accurately reflecting the streamed gameplay, players understandably become discouraged from further engagement as the levels of credibility are impacted.
Sports integrity and fairness are important factors but not the only side effect of delay in esports. Being able to create an exciting experience for the punter is business critical. They need to be able to interact with the gameplay in as close to real time as possible. Statistics show that matches with the biggest delays also have the lowest betting volume, further demonstrating the need for improvement in this area. Latency itself is not a problem, the current industry level is under 10 seconds which is not perfect but is not problematic as most people don't have the means or knowledge to be able to exploit that level of latency. The key to enhanced customer experience and the highest levels of sports integrity is in being able to better manage the delay, keeping the most up to date data possible displayed on the screen.
Game Changers and Guild X broke records in Berlin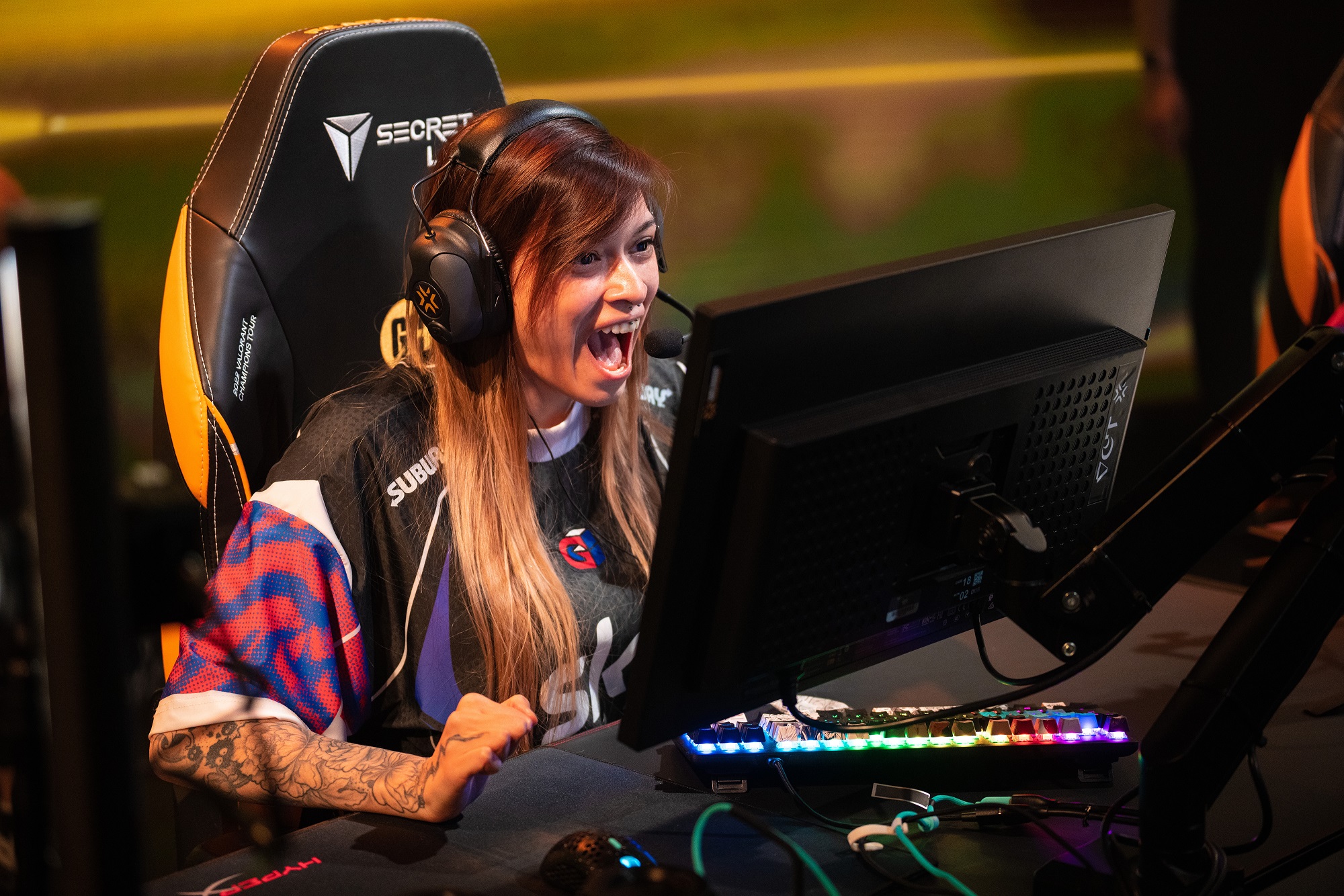 Reading Time:
2
minutes
Guild Esports, a global esports team organisation, took sixth place overall with team Guild X in the inaugural VALORANT Game Changers Championship, held in Berlin (15-20 November).
Following a year of intense regional competition, the world's most elite Game Changers squads went head-to-head in person, for the first time ever, to crown a global champion in Germany. Bringing together the best teams from North America, Brazil, EMEA, APAC, LATAM and East Asia, G2 Esports won the Grand Final to lift the coveted championship trophy.
Supporting women in gaming is a key part of Guild's strategy within the sporting community, aligning with the aims of Game Changers to create new opportunities and exposure for women and other marginalised genders within VALORANT esports.
The tournament in Berlin, with over 150,000 viewers* tuning in, demonstrates how women in gaming and teams such as Guild X are not just changing the game but also breaking records. According to Esports Charts, Game Changers has become the most-watched tournament for women's esports.
On Sunday, Guild also hosted a watch party at the Sky Guild Gaming Centre in Shoreditch with talent Elz the Witch, Iain Chambers plus other influencers such as Megsoundslikeegg and Geo Collins in attendance. Even though Guild X was not in the Grand Final, Guild, along with its supporting partners Sky and Subway, wanted to offer a safe space for VALORANT fans to watch the finale, especially women and marginalised gender fans.
Jasmine Skee, Chief Marketing Officer at Guild Esports, said: "Our vision at Guild is to lead the way in supporting the future of women in gaming, and we are committed to equal opportunities for our Guild X players. The Game Changers Championship in Berlin was a hugely successful event and we are extremely proud as an organisation to have been a part of it. Congratulations to all at G2 Esports on their victory in such a milestone event for the esports industry. With the announcement of the new Game Changers format, we're excited to watch our Guild X team, and the wider women esports industry, grow."
Guild X has been confirmed this week as automatic top-tier qualifiers for the VALORANT Game Changers EMEA 2023 competition, with relegation rules now being in place as part of the new format changes announced. The Game Changers tournament will continue to break down stereotypes, elevate women and allow them to further their careers in a dedicated safe space, and provide a platform for professional growth both in and outside of the game – all actions that are completely aligned with Guild's strategy moving into 2023 and beyond.
Inter Esports Partners with Mkers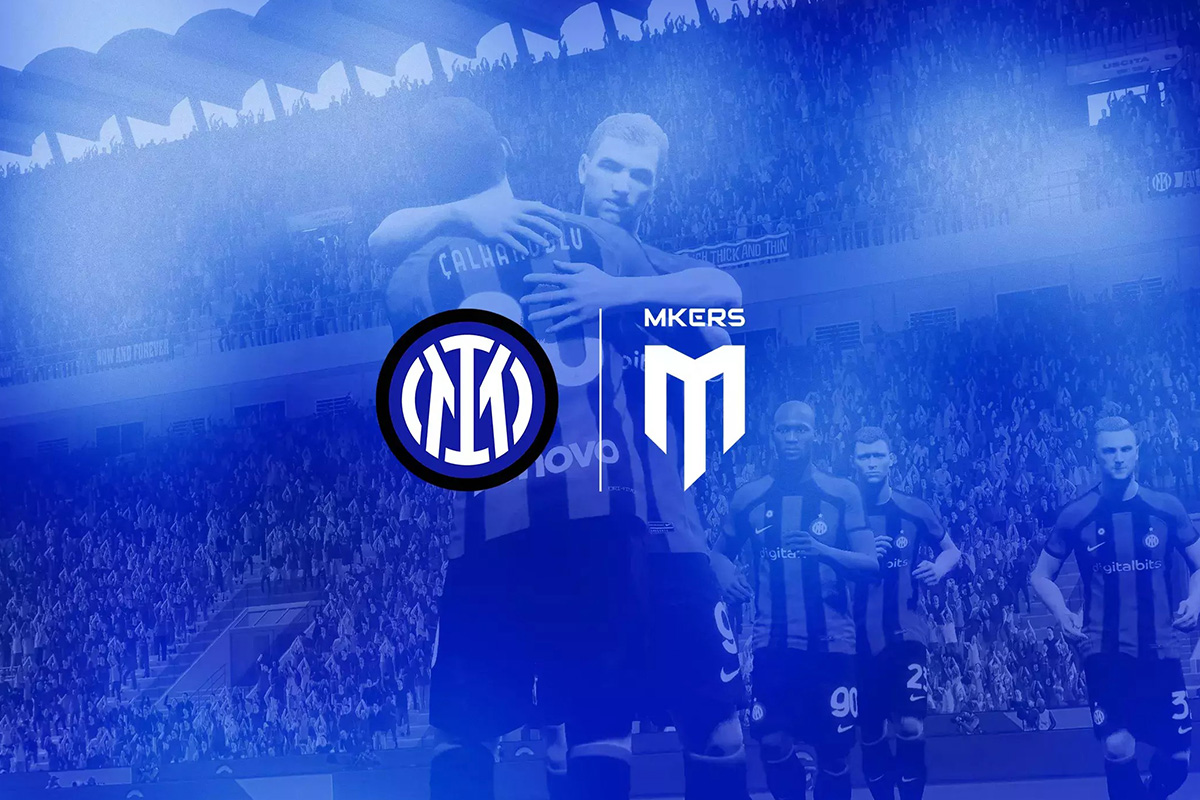 Reading Time:
< 1
minute
Inter Esports, the eSports division of Italian football team Football Club Internazionale Milano, is continuing to strengthen its international and online presence in the world of eSports. After the start of the partnership with the Club's Global Football Videogame Partner KONAMI, the Nerazzurri have now announced a new collaboration with Mkers, the largest eSports agency in Italy and one of the biggest in the world. It is also the only Italian company active in the sector. The 2022/23 season will see the Nerazzurri taking part in KONAMI trophies, both domestic and international with a new squad of Pro Players. The team will reveal their new roster on Sunday 27 November on the main stage of the eSports Arena at Milan Games Week & Cartoomics, during the event organised by KONAMI.
"Working with a leading firm in gaming such as Mkers allows our Club to further develop the eSports project, which is of great strategic importance to Inter in terms of continuing to innovate and connect with the younger generations around the world," Alessandro Antonello, CEO of FC Internazionale Milano, said.
"This is a massive collaboration for Mkers, which is a clear signal of our growth until now. It's another chance for us to expand our reach abroad. We will work hard to show that we are worthy of the trust shown to us," said Paolo Cisaria, Managing Director Mkers Spa.
World Esports Championship: CS:GO team to kick off India's campaign on December 2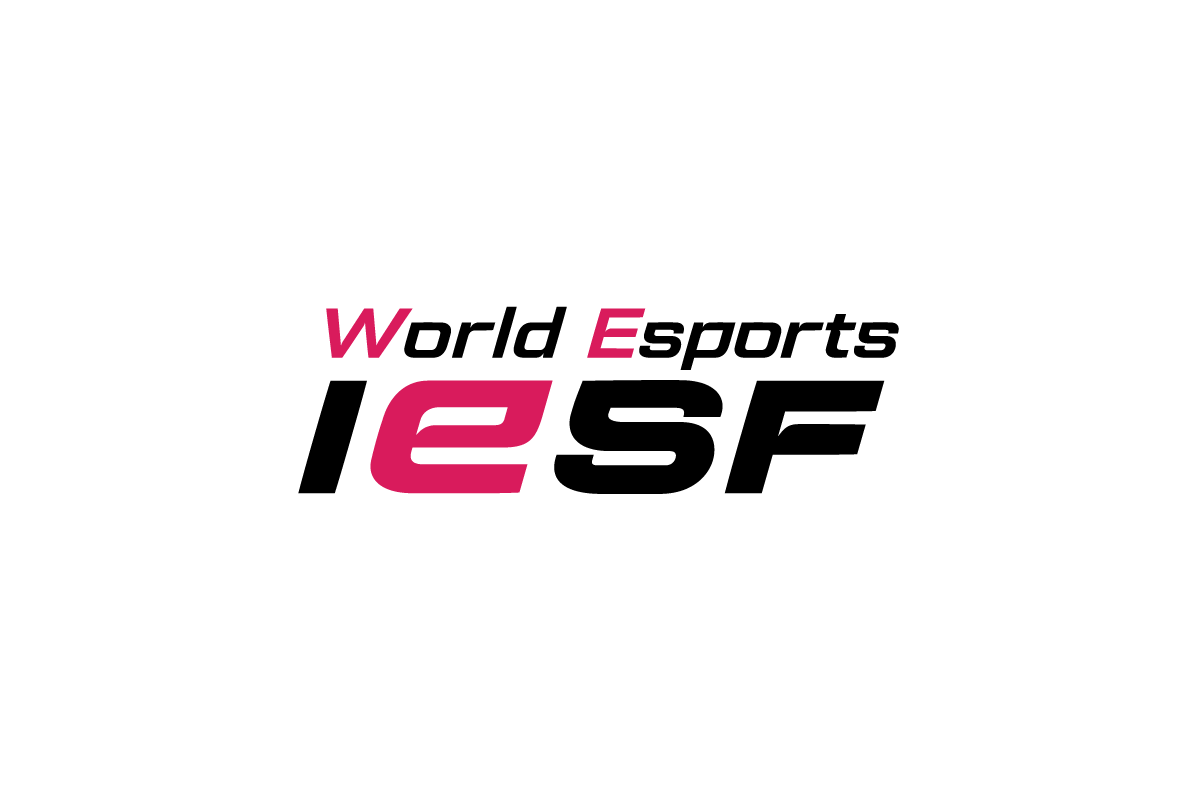 Reading Time:
3
minutes
The Indian CS:GO team will be leading the country's charge at the IESF's 14th World Esports Championship as they take on Tajikistan in their opener on December 2.
A team, comprising of skipper Ritesh Sarda (Defaulter), Shuvajyoti Chakraborty (Mcg1LLzZz), Anshul Adarkar (KiiLSwitCh), Hrishikesh Shenoy (Crazy_Gamer) and Harsh Jain (lynX) has been placed in the Group C along with Tajikistan, Team IESF and Chile. After their eighth-place finish in the last edition of the tournament held in Eilat, Israel, the team will be determined to clinch a podium finish this time around.
Team India CS:GO captain Ritesh Sarda said "It's been a great honour to represent India back-to-back in the WEC. We as a team are excited and prepared to play in the upcoming WEC starting next week in Bali. The world finals is going to be a huge spectacle. With the right mentality and proper grind, we have high hopes for the tournament and will try to bring the laurels to the country."
Organised by International Esports Federation (IESF), the upcoming 14th World Esports Championship will witness the participation of top athletes from over 120 countries, competing in six different Esports titles—CS:GO, Dota 2, Tekken 7, eFootball as well as debutants PUBG Mobile and Mobile Legends: Bang Bang Bang. With a massive prize pool of USD 500K (INR 4 crores approximately) up for grabs, the tournament will be conducted in Bali from December 1 to 12. Team India consists of the same athletes which represented India at the last World Esports Championship in Eilat and had won the National Qualifiers (NESC2022).
Besides CS:GO, India will also participate in the Tekken 7 and eFootball titles.
"This is another great opportunity post the Commonwealth Esports Championship for India's esports athletes to prove their metal. With Olympics also announcing "Olympic Esports Week", esports is inching towards its Woodstock moment; and medals in events like CEC, WEC will help in establishing India as a dominant-esports powerhouse' globally. This set of our athletes have great potential and we are confident that they will give a tough challenge to the world's best and emerge victorious and make our glorious nation proud. I wish them all the very best and look forward to see them triumph in their respective titles" said Yugal Kishore Sharma, Director of Esports Federation of India.
Hitesh Khorwal (Rcool) and Hemanth Kommu (Peshemak7) will represent India in the Tekken 7 and eFootball titles respectively.
Khorwal will battle it out against athletes from Pakistan, Bahamas, Venezuela and Palestine in the Group E and will be beginning his challenge against Lucius Antoine of the Bahamas on December 3.
The Indian's clash against Arslan Siddique of Pakistan on the same day following his opening game will be one to watch out for. Arslan has won the VSFighting X, Dreamhack 2022 and Combo Breaker 2022 titles earlier this year.
"I am really glad that I will be representing India in WEC this year, this feeling is adorable and I can't explain my emotions. WEC is always an arduous task for Tekken participants since our scene has progressed tremendously well and reached a new zenith. So it's a moment to cherish for me. It creates a perfect scenery of success for me after putting my blood and sweat into this game. This time I am more devised for the WEC. As a mountain to climb it already is, I feel confident as well as prepared for this. It's a great opportunity to prove my mettle against the literal virtuosos of the title and my body, soul and mind, is ready for it. Bring it on, Bali!" Hitesh expressed his excitement ahead of the World Championship Finals.
Kommu, on the other hand, will be competing against athletes from Kazakhstan, Armenia and Guinea in Group P. He will play his first match against Cheick Conde of Guinea on December 3.
"It's an amazing feeling and honour to represent our country at the 14th WEC. It's a huge opportunity for me to play at such a big event with the top players from different countries competing. I'm confident with my grind and will try my best to get the best results in the tournament and want to bring some glory from it back home." Hemanth said while expressing his thoughts on getting the opportunity to represent India in the world finals.
The group stage games for Tekken 7 will be contested in the best-of-three format and for CS:GO it will be in the best-of-one.
Following the conclusion of the group stage, the Top-2 teams from each group will progress into the next round in the CS:GO and Tekken 7 titles while for eFootball only the top team of the group will qualify for the next stage.