Most controversial VAR decisions revealed ahead of Premier League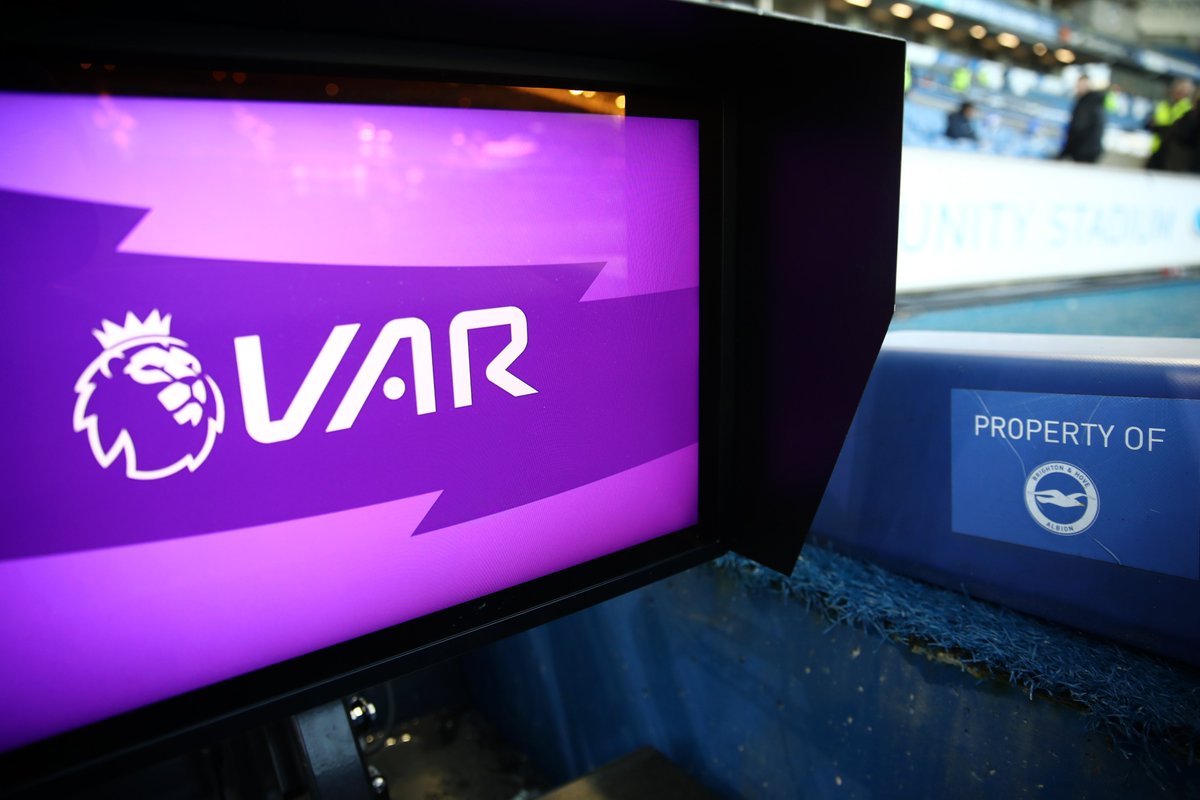 Reading Time:
2
minutes
Kurt Zouma's cancelled strike against Manchester United was named the most controversial VAR incident.
30.92% of all English Premier League matches have seen a VAR intervention.
The data also shows a 23.96% year-on-year decrease in average VAR controversy.
The Premier League appears to be tracking UEFA's roll out, with changes made just 0.62% more frequently in the English top flight.
PGMOL has announced a string of new rule changes.
The Premier League is hoping a string of new rule changes can inject new life into VAR technology when the 30th Premier League season gets underway on 13th August.
From thicker offside lines to new handball rules, the Professional Game Match Officials Limited (PGMOL) has set out its stall for the 2021-2022 domestic campaign which is almost upon us.
Accidental handballs in the build-up to goals will no longer be deemed an offence, while thicker offside lines will be used in order to eliminate situations where a goal is ruled out due to a toenail being offside.
And following a string of 'armpit offsides' last season, FIFA has also clarified that the bottom of a players' armpit is to be classed as part of a players' body.
While the technology's use in the English top-flight has courted more than its fair share of detractors, Credible or VAR-cical by William Hill, can reveal a good level of progress has already been made with average controversy dropping by 29.36% last season.
The controversy rating of an incident, of which there has been 235 in total over the last two seasons, now sits at 5.14 having been 6.76 during its turbulent debut season. That equates to a change made by VAR every 3.23 matches.
Across the 504 matches under UEFA's jurisdiction, from February 2019 through to the 2021 Champions League Final, there were 157 changes made, or a change every 3.21 matches.
Kurt Zouma's cancelled strike against Manchester United in February 2020, ruled out by VAR official Chris Kavanagh, is considered the most controversial VAR call in Premier League history, with a controversy score of 10.7.
William Hill's Credible or VAR-cical analysis has been tracking Premier League VAR incidents ever since Gabriel Jesus was ruled offside by David Coote on August 10, 2019 (the first ever VAR review in EPL history – rated at 7.92).
The data shows that in total, there have been a total of 235 incidents, or interventions, logged, with reactionary metrics such as Tweet volume, sentiment, articles generated and associated levels of engagement, culminating in a bespoke controversy rating being assigned to each.
Across the last two domestic campaigns, Wolverhampton (6.91) are the club which has been embroiled in the most controversial VAR incidents. Chelsea (6.5), Liverpool (6.34), Everton (6.25), Manchester United (6.19) make up the top five.
Brentford-based official Chris Kavanagh, who was promoted to the Select Group of referees in 2017, lands himself the unenviable title of 'most controversial video assistant referee', averaging 6.8.
David Coote (6.67), Kevin Friend (6.59), Lee Mason (6.51) and Andre Marriner (6.35) make up the rest of the top 5.

iSoftBet launches customisable Jackpot Tool to take brands to the next level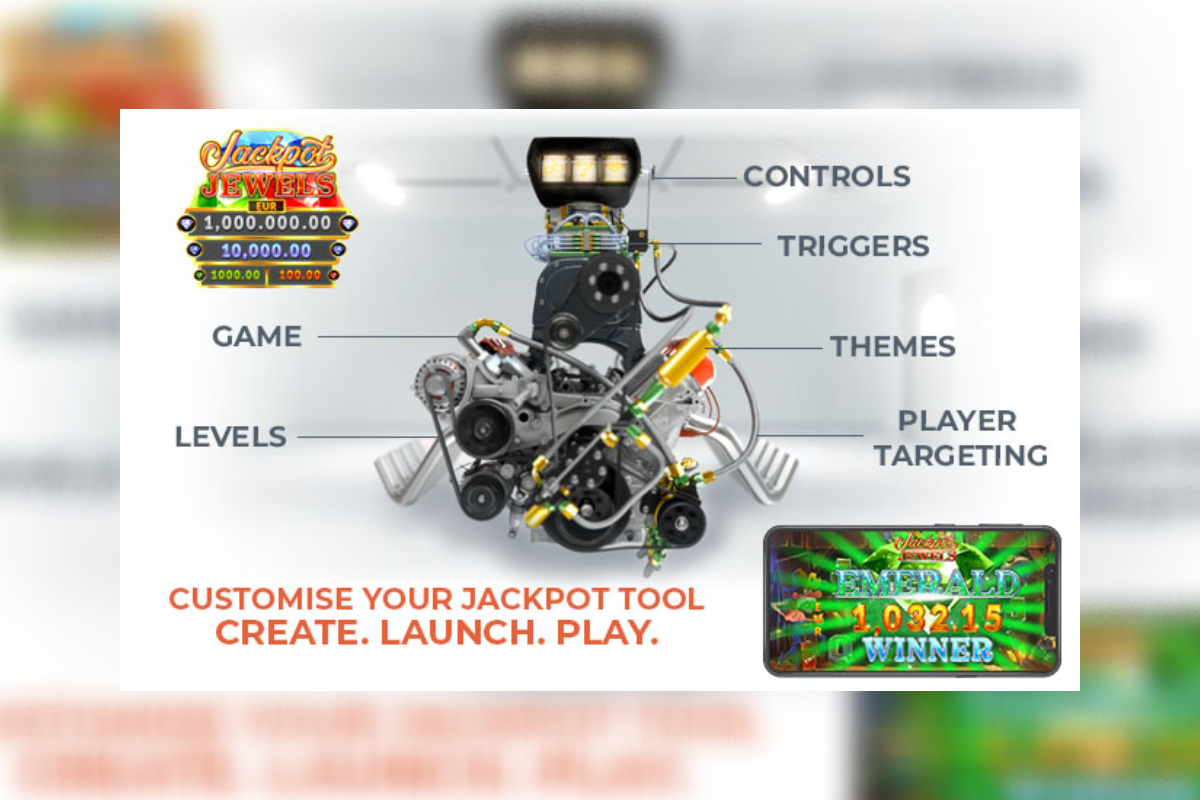 Reading Time:
2
minutes
iSoftBet has launched Jackpot Tool, its flagship, data-driven, customisable player engagement solution that operators can tailor and apply to over 8,000 games including 150 top-performing iSoftBet titles to elevate engagement campaigns and enhance the player experience.
iSoftBet recently carried out comprehensive qualitative market research, focused on real money player focus groups seeking opinions on how engagement tools fit into existing gameplay today, and how they enhance the user experience.
It concluded that two main areas should be highlighted by providers: the value of a customised offering and giving players a choice.
Jackpot Tool enables operators to stand out in a highly competitive market, reduce internal investment, set budget controls and analyse player data to monitor and optimise performance thanks to its comprehensive back office. Jackpot Tool gives operators unlimited flexibility, improving gaming experiences for visible results.
Using the tool iSoftBet customers can create and configure any type of jackpot for any customer requirement. This ranges from progressive, multi-level and VIP to promotional and time and/or event based as well as include a host of configurable triggers and settings including hot jackpots, player targeting, cross licensee and much more.
During phase one of launch iSoftBet's Jackpot Tool has proven to significantly boost player engagement generating 35% more spins on games with the tool compared to games without, while it also saw a 350% uplift in bets and 150% increase in active players.
Andrew Bonnici, Chief Product Officer, iSoftBet, said: "Creating great games is no longer enough. Today's players demand amazing experiences and our new customisable Jackpot Tool, alongside our suite of advanced player engagement solutions, significantly elevates and enhances operator offerings and the customer experience.
"With players' behaviour in mind, we have created a series of easy to integrate, customised solutions that present both choice and added value, keeping the players engaged and providing them with the experiences they want."
Jackpot Tool is one of many iSoftBet player engagement solutions that includes Tournaments, Achievements, Free Rounds and Real-Time Data solutions.
Triple Cherry secures new slots partnership with 888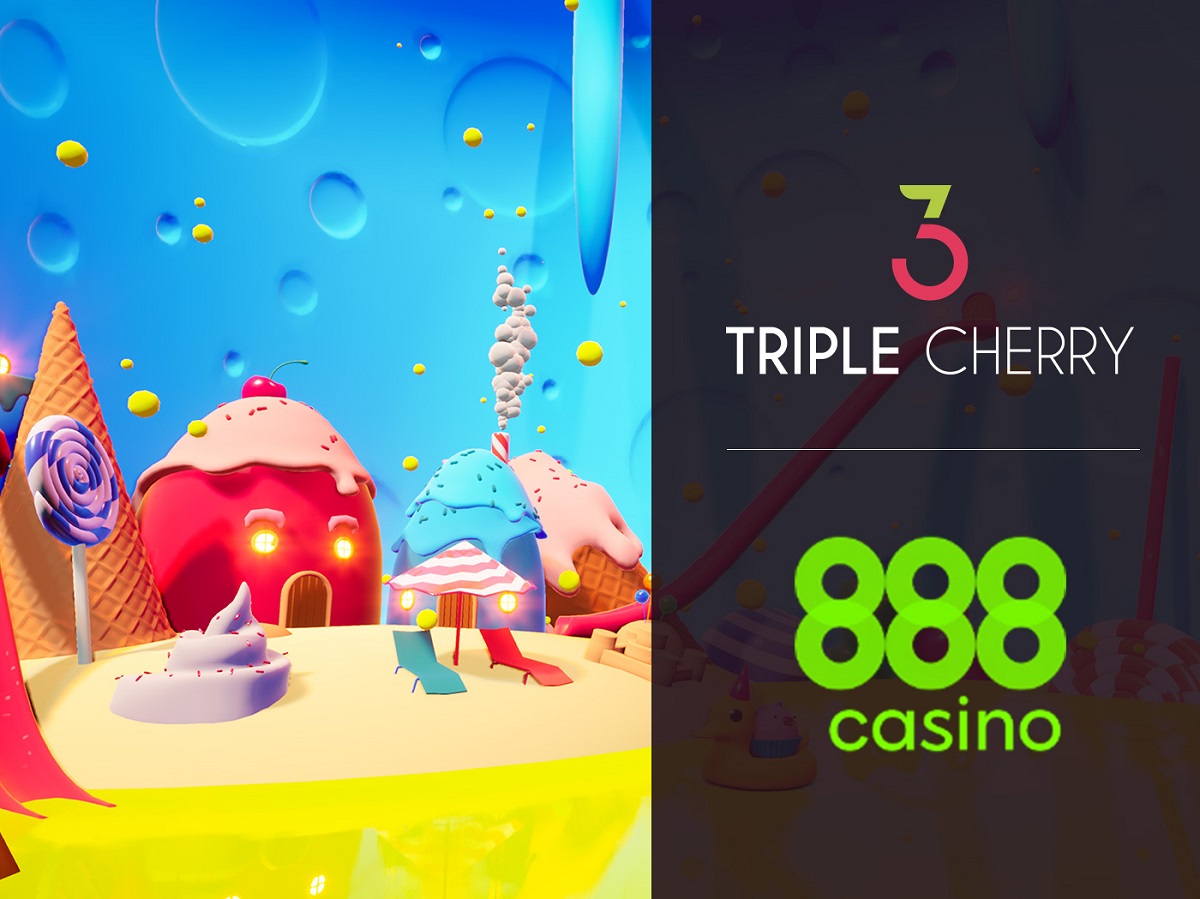 Reading Time:
< 1
minute
Triple Cherry, the Spanish video slots provider, is delighted to announce a new partnership with 888, one of the world's leading online betting and gaming companies, to launch its leading slot content on 888casino.
The partnership will see 888casino host a selection of Triple Cherry's premium slots titles which have a diverse range of features, graphics and sounds, providing players with an enriching and exciting gaming experience. This includes fan favourites such as Mega Chef, Monsters Fear Bullets and Thunder Rock. This adds to 888casino's existing portfolio of industry-leading games and content.
Juan Antonio, CEO of Triple Cherry, said: "We are very excited to be partnering with 888, one of the world's leading online betting and gaming companies. Making our range of quality games available to 888casino customers is a major milestone for our business and will give us further momentum for expansion."
Talya Benyamini, VP B2C Casino at 888, commented: "We are excited to be partnering with Triple Cherry to strengthen our product offering for our casino customers. Triple Cherry's exciting and dynamic slots titles will add to our existing portfolio of casino games, helping us to continue delivering on our commitment to offering an entertaining and varied gaming experience for players. We look forward to building on this partnership in thefuture."
Solverde.pt announces the launch of new games by Portuguese company Darwin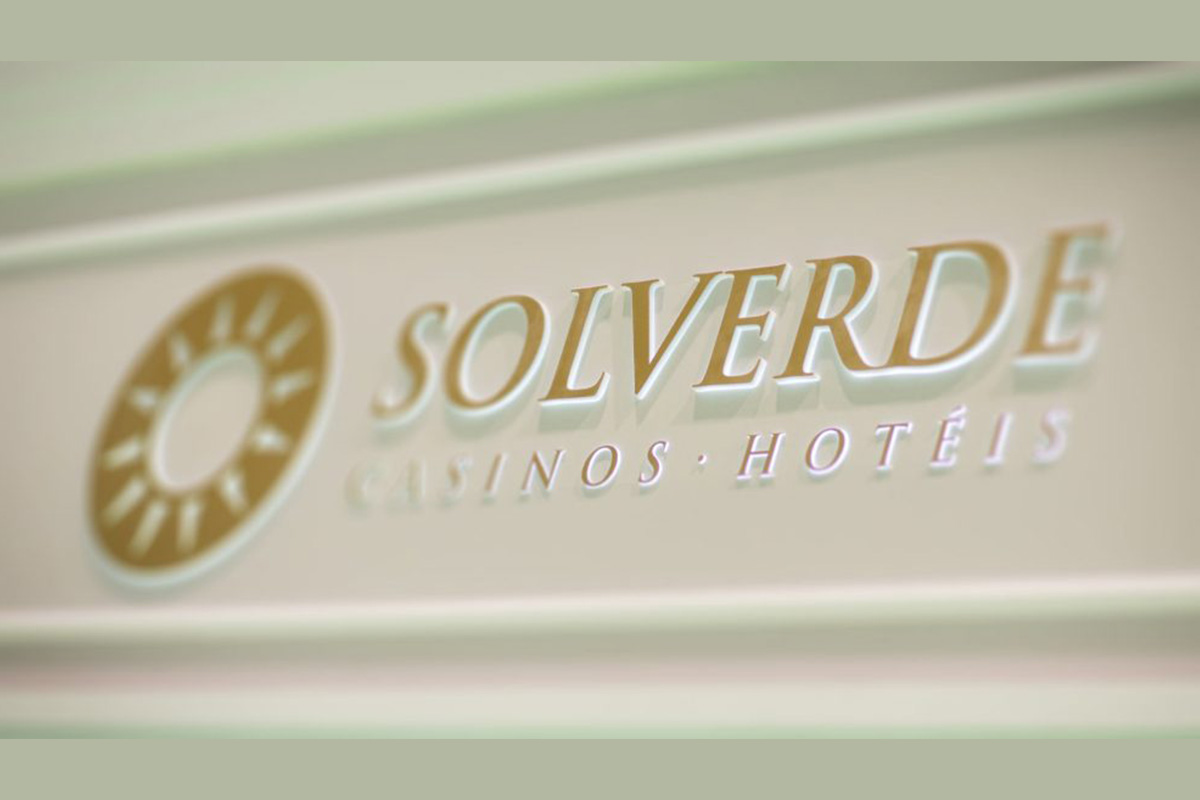 Reading Time:
2
minutes
Solverde.pt is a Portuguese online casino, based in Espinho, and the company highlights the new creations of the Portuguese company Darwin, from 'Banca Francesa', the classic Portuguese game of casinos, to the card game 'Blackjack'.
SOLVERDE.PT, the Portuguese online casino, announces the launch of new games by Portuguese company Darwin, the casino games production studio.
The Portuguese company Darwin started producing games for SOLVERDE.PT in 2019 and distinguished itself by the innovation of its offer, namely: a realistic version of 'Banca Francesa', the classic Portuguese casino game; and six versions of the 'Blackjack' card game; as well as a series of slot machines aiming at product disruption.
"Darwin bets on the versatility, and at the same time, the simplicity of the game mechanisms. And the goal is always the same: to optimize the gaming systems so that, from any mobile device, the best experience is possible", says Sílvia Meneses, Head of Casino da Solverde.pt.
Solverde.pt is the Portuguese online casino with more games available on a single platform: 1300 games. In 2021, the company decided to continue to diversify its entertainment offer, one of the keys to SOLVERDE.PT's success, in a highly competitive market where creativity and innovation are differentiating factors. This year, the company released 359 new games, with 33 games added only last month. The inevitable highlight is slot machines, which remain the Portuguese's favorite gaming modality – according to the latest data from the Gaming Regulation and Inspection Service (SRIJ), 76% of Portuguese who play online casino choose slot machines.
"It is with great pride that we reached the 1300 games mark, a growth that has been made alongside a number of studios such as Darwin, which has fully captured the interest of Portuguese players. The online casino is an increasingly competitive market in Portugal and we believe that while our offer stands out for its innovation, we will always be one step ahead", concludes Américo Loureiro, Director of SOLVERDE.PT.