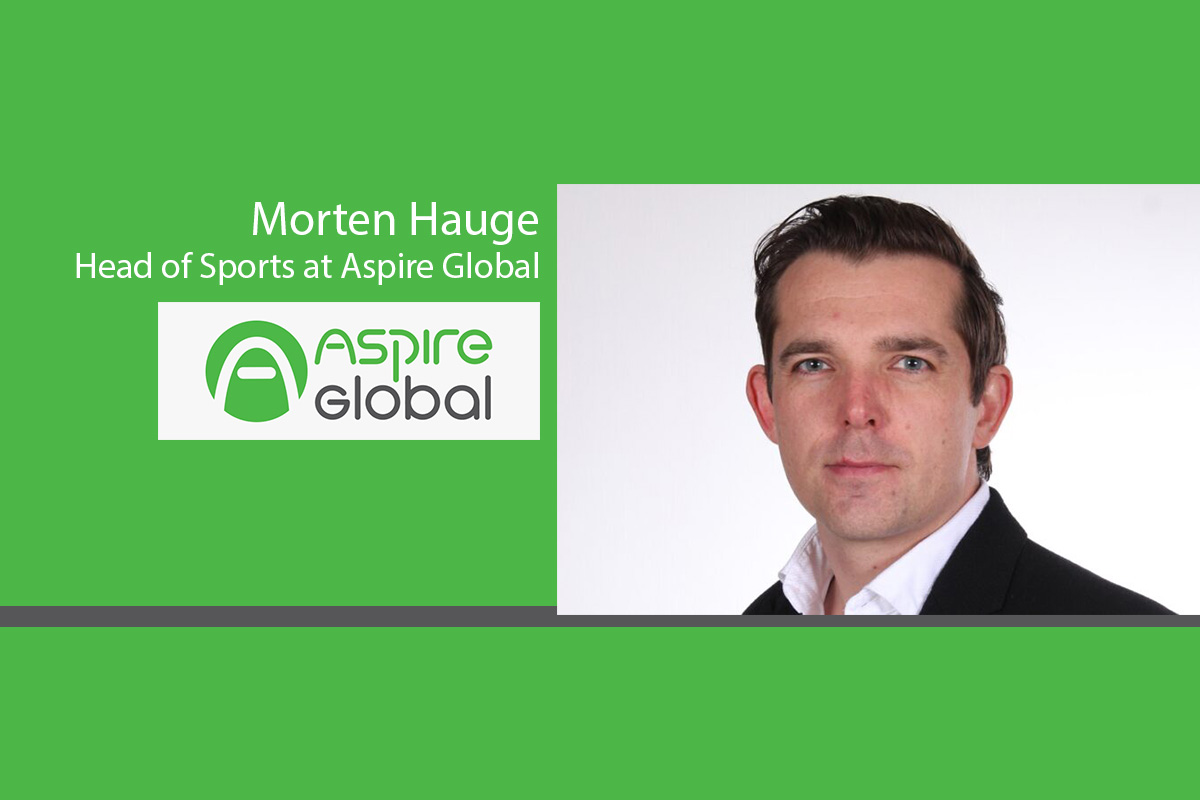 Reading Time:
5
minutes
Morten Hauge, Head of Sports at Aspire Global, tells European Gaming about what the company learned during the Euros and how this will impact its approach as the industry gets ready for the domestic season to kick off.
Talk us through the Aspire/BtoBet performance across the Euros, did it exceed expectations in terms of engagement? Any stats that you can share?
It's fair to say the tournament met our expectations. Certainly, from a CRM and acquisitions point of view. We saw engagement gradually increasing throughout the event and saw spikes when England were playing, as the UK is our most prominent market.
The outcome of the final was the perfect scenario for UK-facing bookmakers – England going all the way to the final and losing on penalties, ensuring their key market was engaged all the way through. England winning the tournament would have seen bookies paying out a great deal at that point.
So, we are now wrapping up all the learnings we have taken from the Euros and devising how we will apply this to the World Cup in Qatar next year. That really will be a tournament like no other, with it taking place over the winter and air conditioning being pumped through the stadiums. Turning around such learnings quickly will become more important as we grow our Latin American business, however.
Were there any noticeable betting behaviour trends from the month-long tournament? 
There was a definite sense of cautiousness from UK bettors during the early stages of the tournament. Certainly, when compared to what we saw at the last World Cup. There was a lot less action in the initial round of fixtures, but it built up a steady momentum and that came to a head in the knockout phase. Bets on correct scorelines, as always, saw a huge surge and it was fantastic to see our new widgets such as our free to play AspireBattle, performing as we hoped it would do, attracting players that wouldn't usually be interested in the Euros.  We actually used it to host our own office competition for the Euros, which was a lot of fun. We are going to look to include this in our Premier League acquisition package as well heading into the new domestic season.
Now we've entered the post-tournament phase and the quieter betting period before the domestic season begins, how do you support operators in keeping bettors interested and engaged?
Virtual sports are an important product during this quieter period, but sometimes it's good practice to just let the players breathe a little bit so we're not overloading them with content. We'll create some soft awareness around the Olympics, but in truth it isn't a huge betting event. The 100m sprint is a good betting event that will keep us in the player's mind before the next big tournament. There might also be some interest in handball soccer and basketball, but even then, that's only the case when the country has a better chance of winning a medal.  On top of that, the time difference means that many of the events are taking place throughout the early hours of the morning, which isn't ideal for our European audience.
This time is vital for us to take all the data we've accumulated from the Euros and put it to good use before the Premier League commences. We will take a look at all the players that gamers bet on to score, for example, so we can identify crossover opportunities and provide a more personalised experience based on their betting behaviour. End users appreciate this tailored service, and it helps give operators a competitive edge. This will also apply to the World Cup qualifiers in September.
The UK recently announced stadiums will be able to return to full capacity for the new season. Does this influence your approach to trading at all, given home crowds are likely to have an impact on games once again?
I don't think it will influence our approach to trading. I think it would probably have a bigger effect on the market – the bigger betting syndicates will probably have an influence on the market price, particularly at the beginning. It will most likely be priced in the first one to three games and we'll see some big moves around matchday, in all likelihood, but that's it.
Some home teams are likely to perform a lot better than they would in empty stadiums. With that in mind, Liverpool would be a good bet to challenge for the title. Their form at Anfield dipped significantly last season and arguably that's because of the famous Kop crowd not being able to influence games.
Ahead of every new domestic football season, competition is typically fierce as sportsbooks look to acquire and retain customers. How crucial are sophisticated CRM systems in re-engaging with bettors, particularly at a time when acquisition can be expensive?
It will be more important than ever and thankfully for our operator partners, we'll be ready to provide them with a comprehensive CRM system through our newly launched intelligent software, AspireEngage. We are expecting great things from our new customer lifestyle journey. We are sending all bets in real-time directly to the CRM system so we can use these as triggers very early on to build an individual journey for each player.
Automation with relevance is the key here. AspireEngage is for operators who want to do CRM and do it properly. We can be a lot more targeted with a relevant message, which will be a welcome change to the usual Premier League reactivation strategy because everybody does that. This gives operators a definite edge.
Widgets like Aspiretip that weren't exactly designed for the Euros, but which performed well, will be important when the domestic season kicks off. This informs players of the different bets and activities that are available to them and will really come into its own for events like the Premier League and the Six Nations.
How can operators maximise the use of AspireEngage ahead of the new domestic season? How will it improve performance?
It's a real-time, easy to use solution and will open the opportunity for operators to deliver sophisticated marketing techniques that offers the kind of personalised customer experience that gets bettors coming back for more.
So, if a player bets on the Premier League or LaLiga in August, they will have a completely different experience to those that go down the rugby union path, for example.
Automation is difficult when an operator also wants to remain consistently relevant and up to date. With this journey builder we can offer a lot more value than ever and really improve customer satisfaction.
It also makes a big difference for bettors that are just joining for events like darts, snooker or rugby union. Traditionally, these demographics aren't huge bettors but the operator still needs to make the most out of them when they do want to engage. It's easy to offer CRM that caters to the customers that are naturally engaged but targeting those players that only dip in now and then is what AspireEngage offers. Put together, all those players add up.

Q&A with Lana Meisak, VP, Business Development and Marketing, Gismart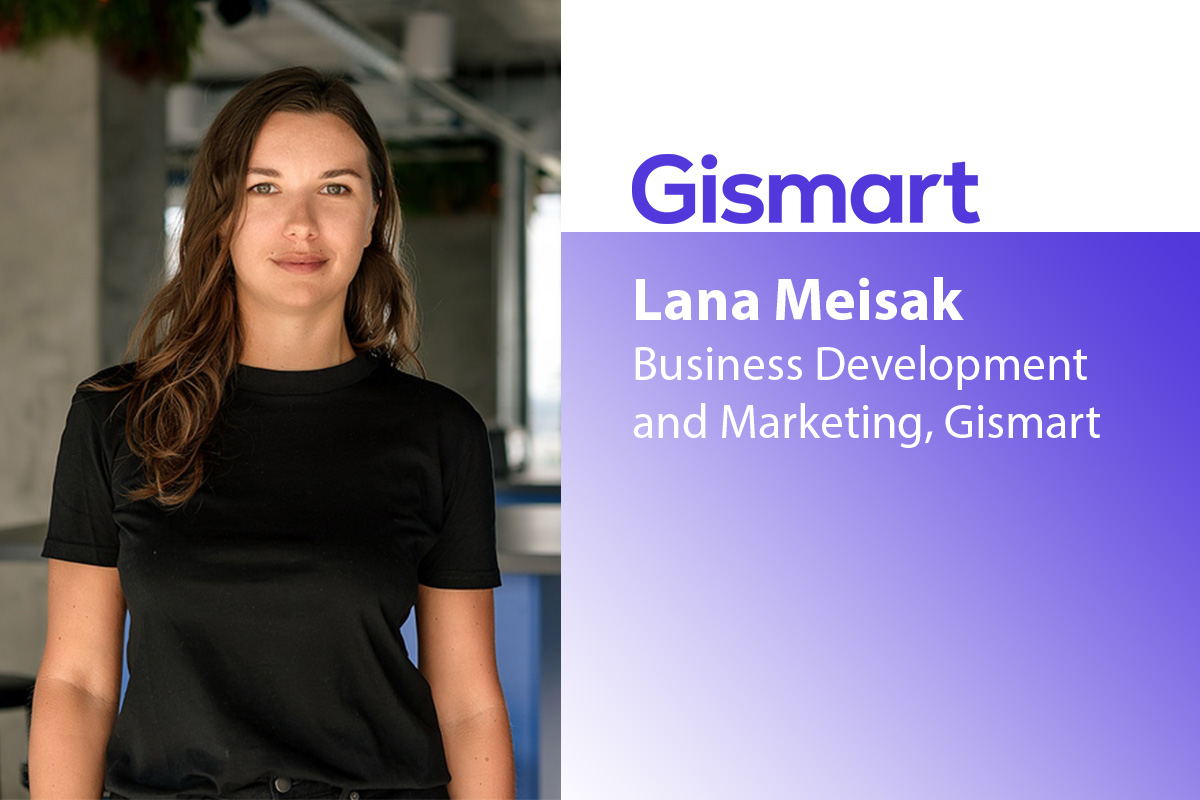 Reading Time:
5
minutes
Give us a quick overview of your entrance into the games industry and what made you decide to join it?
Before entering the gaming space, Gismart had earned a name as a top music entertainment app developer for an array of popular gamified music products such as Beat Maker Go, Piano Crush and many others. Looking for ways to grow and diversify our company portfolio, in 2019, we decided to add another business vertical and established an internal studio called Flime by Gismart. We dived deep into the development and publishing of mobile lightweight games, focusing on trendy hyper-casual genres and instant games for social platforms. The hyper-casual market was on the rise, not that saturated yet, so we saw it as a good opportunity to utilize our expertise in hypothesis testing which is crucial for this genre. Besides, we appreciated the simplicity of its mechanics and relevantly quick production so we had more room for trial and error. Within two years, we released a couple of dozen games for mobile and social platforms with many of them reaching the top gaming charts (ex. Cool Goal!, Body Race, Foil Turning 3D, etc.) and generating over 450 million downloads overall. Working in the hyper-casual market,  the team built effective processes in a very short time, as well as tested a large number of hypotheses. In 2021 we made our next step moving towards the casual genre and decided to explore puzzle games. It is a busy and challenging market with some strong competition. However, we have had success with our first game Cross Logic and are now actively working on new titles. We consider puzzle games to be a better investment in the long run. We also recently established a new business related to blockchain gaming projects and NFTs.
What does your role as VP of Business Development and Marketing at Gismart entail?
I focus on sourcing, negotiating and executing strategic partnerships across Gismart business verticals mainly related to product branding and marketing. I also build and develop long term and quality relationships and lead communications at Gismart. My role includes mobile product marketing and monetization, app distribution partner management (Apple App Store, Google Play, Facebook Instant Games, Snap Gaming, TikTok Gaming), product branding, PR and HR branding. Some of my proudest milestones include nurturing flagship partnerships between Gismart and household name entertainment brands such as UMPG, Sony/ATV and Warner Chappell, as well as the collaboration between The Chainsmokers and Gismart's hit Beat Maker Go music app.
Women remain largely underrepresented in the global games industry. How does Gismart approach this, and what advice would you give to women who want to work in the industry?
It is an issue especially if we talk about senior ranks of companies. I am glad that this subject is constantly raised in the media as it helps the change to happen faster. I believe there are two things to fight – stereotypes and company practices. However,  speaking of the Gismart gender ratio it is very balanced. The ratio between males and females is 1:1.
Gismart is perhaps best known as a publisher of mobile games. What's the recipe for a hit mobile game in 2022? 
I can't give a recipe but I can say how we approach building high-potential products at Gismart. We have an expert R&D team to explore global trends and conduct in-depth marketing research. Understanding the niche to find a gap for something fresh and exciting for users is an important task.  After making sure that the game concept is relevant, we move on to creating a basic game prototype and perform a market test to understand the metrics. There are three key factors that most likely indicate that a game has a high potential – low CPI, high LTV and product scalability. The data-driven approach is what we stand by. Gismart has several analytical tools for in-depth market research, quick idea tests, and advanced product analytics that help us make a final decision.
How did Apple's changes to marketing on iOS in 2021 affect Gismart?
Similarly to the rest of the market, we have been affected by the changes related to IDFA. This has significantly affected the traffic buying on iOS, and it has certainly become more difficult to evaluate the effectiveness of advertising campaigns. It also made it harder and more expensive to run product tests on Facebook. On the positive side, these changes forced us to delve into other purchasing channels, and change and improve approaches to testing new product ideas. We also definitely go for more technological experiments on the marketing side related to user acquisition through web traffic.
Many of your games are available on social media sites such as Snap and Facebook. Why do social networking apps want gaming content in general?
Social platforms have an undeniably huge audience and games are a new form of communication. We saw an opportunity for growth in this business and some of our team members who are now leading Flime by Gismart had the experience of building one of the first games for Facebook. Today we have over ten social platform games available on Facebook and Snapchat. Color Galaxy on Snap Games became one of the most successful games on the platform quickly after its launch and after two years still holding its position.
In general, social platforms see games as one of the instruments to entertain and retain the audience, increasing the time they spend on the platform. Besides retention, having quality games provides the platform with other benefits, such as improved user experience, new forms of communication and interaction between users, and, of course, additional monetization for social platforms.
Gismart also makes and publishes wider entertainment apps such as music and wellness. Why did the company decide to diversify its focus from mobile games?
We started with entertainment music apps. Alex, one of the company founders' is a self-taught guitar player and the first Gismart app was a guitar app.  After the successful launch of the first product, our portfolio of music entertainment apps has grown to over 15 different apps over time. Then came our expansion to games. Wellness, as well as the pet care vertical with flagship product Woofz, was established about a year ago. Both businesses are relatively new but already established their name on the market and have a substantial number of users. All of the verticals operate as independent businesses and Gismart provides them with consulting and mentorship, all kinds of resources and tools and infrastructure. So in a way, today Gismart operates as some sort of business incubator with some of the verticals having already outgrown the startup stage.
Last question – what can we expect to see from Gismart and from yourself during the remainder of 2022?
Gismart has very exciting and challenging plans across all verticals. Speaking of casual games, we'll continue expanding our portfolio of HTML5 games on Facebook Instant and Snap Games. We also plan to introduce our mini-games on new major social platforms. Also, we plan to soft-launch our new blockchain project.
Speaking of apps, we will continue to upgrade and develop our products in music entertainment. We are working on expanding our music partners' circle to bring more unique, fresh music to the table. As for wellness and pet care verticals – the focus is on product and working on features to enrich the user experience and facilitate product growth. We hope to see a few new products earning their spot on the top chart.
Exclusive Q&A with Aleksey Ulanov, Lead Designer at BGaming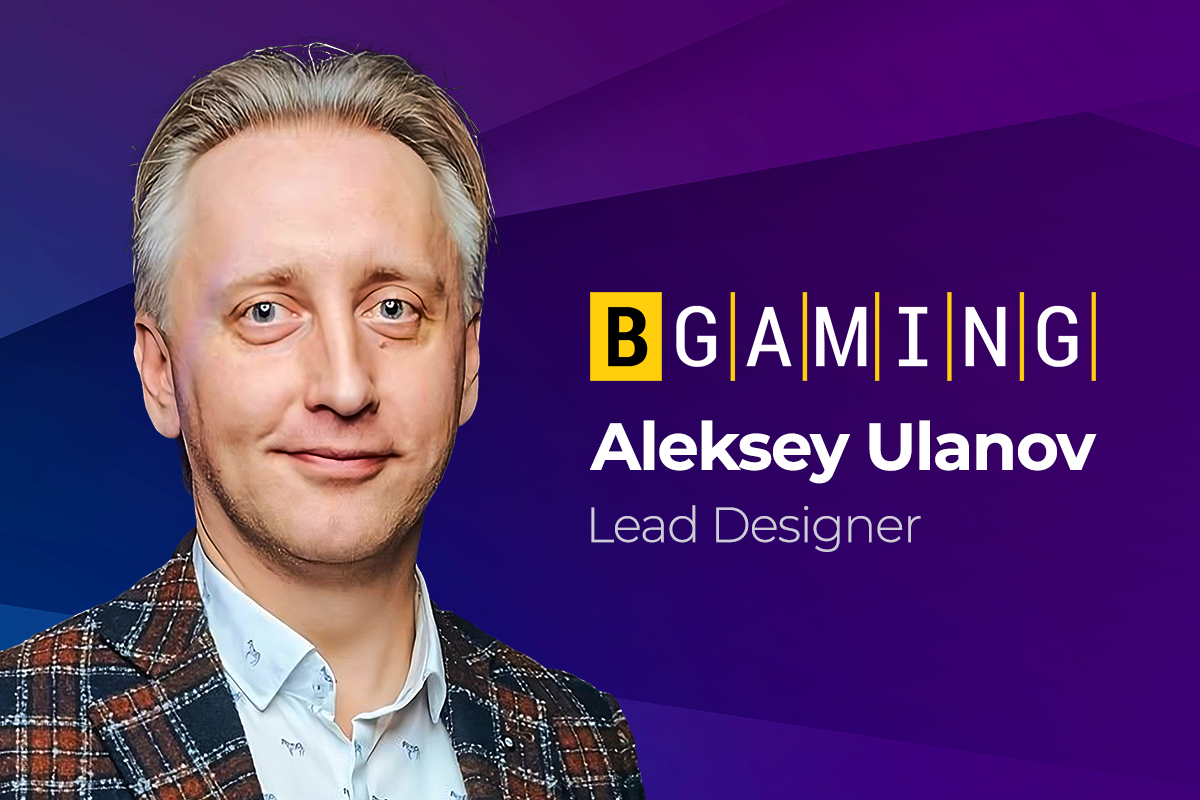 Reading Time:
4
minutes
Thank you for taking the time to answer some questions. Before we jump into the more specific questions, could you please introduce BGaming to our readers?
BGaming is a creative and fast-growing iGaming content provider, as we love to say, converting gambling into gaming. The studio revealed itself to the world with its variety of thrilling online casino games and became the pioneer in supporting cryptocurrencies. 
Our fundamental value is that the Player and Player's choice always come first. For this reason, we constantly analyze and study player needs and preferences to make unique and attractive products. 
What types of games does BGaming's portfolio include?
Today BGaming's portfolio includes more than 80 products such as video slots, video poker, lottery, table games, card and casual games with HD graphics, quality sound design, and a clear user interface for every device. 
Since we strive to expand our network of crypto projects and pass over a successful experience of crypto casinos to fiat ones, we also draw particular attention to our portfolio of Fast (casual) games.
With so many games out there, what differentiates BGaming from the rest of iGaming content providers?
I would say everything begins with the team. BGaming's team includes professionals with 20+ years in the iGaming sphere, which bring vast improvement to work on each stage of game development. Thanks to team experience, we became the pioneer in supporting cryptocurrencies, the first major provider to introduce the Provable Fairness feature in online slots, and have found a perfect balance between ideal visuals and maths, along with rich gameplay and surprising features.
BGaming is a frontrunner in Brand exclusive slots production. We collaborate with casinos as true partners, striving to be flexible and provide their players with the best experiences. We offer a variety of customization packs for casino operators starting from a light touch, through deep customization, and up to an exclusive slot or crash game. 
As I highlighted before, our fundamental value is that the Player and Player's choice always come first. Such a player-driven approach is another essential feature of BGaming.
What are the key guidelines that you follow when designing a new game?
There is a saying in slot development, "The art is what attracts the players, but it is the math that keeps them." 
I'm all too familiar with an excellent math model that suffers if the art does not attract new customers. Our design team puts a lot of effort into characters' creation, pays attention to details, constantly experiments with the graphics, and implements the best practices to make our games eye-catching.
Since we've been creating games for a long time now, we are armed with deep knowledge of the sphere and extensive analytical data. We use it to find valuable insights and better navigate which math, mechanics, sound, and of course, graphics hold the potential to become a hit. These insights and tendencies provide the basis for further experiments in design.
For example, our hit character Elvis the Frog was fueled by such an experiment. We aimed to create a brightly-painted character that could support dynamic gameplay, share the festive atmosphere, be associated with luck, and could be easily recognized. As a result, our Elvis Frog in Vegas appeared and became the best support to the game's captivating math and mechanics.
The game was a blast and Elvis the Frog, who knows how to have a good time and brings luck, became extremely popular.
Is there any room for variety in gambling games? What do you do to avoid producing repetitive games? Slots for example all work following the same basic mechanics. Is it possible to keep the experience fresh?
A player is a king in iGaming. Some players value variety, while others stick to particular math, mechanics, or design.
Most content providers are balancing fresh experiences and classic, well-loved features and characters. Learning from complementary spheres, such as game development and crypto space, works well in our case.
We have a successful case in our portfolio, the pack of Fast g
ames. This genre of games came from the crypto casinos. Clear rules, rapid results, and simple graphics are the features that unite these games. Our fast games package includes five games now: multiplayer crash Space XY, Plinko XY, Rocket Dice XY, Heads&Tails XY and Minesweeper XY. The games are much different from what we used to see among classic slots. But we notice the success of these games at crypto casinos and want to pass it over to fiat ones. 
Analytics helps us understand the gaming space changes, highlight trendsetters in math, mechanics, and art, and keep the experience not only fresh but, first of all, relevant.
Could you tell us a bit more about current trends? What makes a game successful nowadays?
We analyze players' preferences from release to release and see that it's always a good idea to allow players to choose extra bonuses. 
The Player's interest in the game can be increased if the game's mechanics offers features that provide rapid results or multiply the winning chances.
Among particular audiences, if we talk about crypto gamers migrating to fiat casinos, there is a tendency to simplify mechanics and art. But at the same time, this audience brings high standards for transparency in game results and freedom to choose game currency.
Unfortunately, or maybe, fortunately, there's no "one size fits all" solution to make a game successful. Great space for action and experiments, though! 
Finally, without sharing too much information, tell us about what we can expect in the future from BGaming!
For the new releases, we are working on upgrading the package of Fast games in our portfolio. This year it will grow to at least ten games, including new games Keno, Limbo, and Mines. Also, BGaming works to expand its portfolio with a Wheels, BlackJack and Dice Battle towards the end of the year. 
A new version of our big hit Lucky Lady Moon enhanced with popular MEGAWAYS™ mechanics launches this July. The slot will be fitted with thrilling features, including Free Spins with the Wheel of Fortune, Refilling reels and Wild symbols with x2 multiplier.
To sum it up, BGaming is on the way to strengthening its positions and presence in the European  and LATAM regions, which means a lot of great things ahead! 
Making a lasting mark in a new territory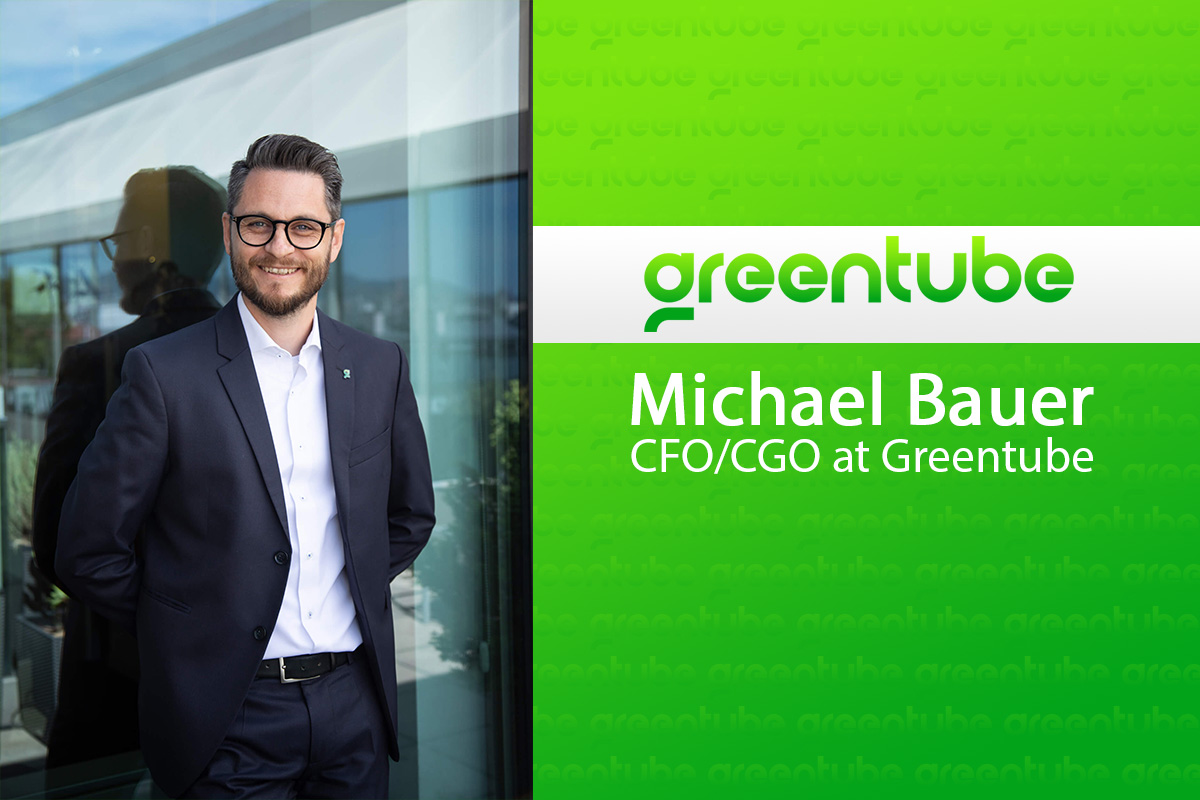 Reading Time:
4
minutes
We talk to Michael Bauer, CFO/CGO at Greentube, to discover the key elements to a successful entry into a new market.
What has to be taken into consideration before entering a new market?
Michael Bauer: The first aspect to consider is whether or not our games already have traction in a particular region, this can be in either social casino, or the land-based environment. If we see that this is indeed the case, then the decision-making process is a much easier one as clearly, this is a positive sign as to our potential within that jurisdiction.
Secondly, we have to take into consideration the market itself. How big is it, what is the overall population, how does that break down into demographic groups and what is the average income? All of these questions are pertinent. We also have to look at how the market is shaped by regulation, for example is it reasonable from a taxation perspective and in terms of products and content, or are there any major restrictions in place? All of these factors are in play when we are deciding whether or not a market is attractive to us.
By way of examples, looking at the Czech Republic and German markets, they have heavy restrictions in place on the product. Germany has a €1 limit on stakes and five seconds between spins, while in the Czech Republic, you also have maximum win limits. This can make products less attractive for players and from a supplier perspective an amended product, which is less scalable and attractive.
How important is it to utilise local expertise within a market?
It is usually very important, because markets are all different to one another in certain respects and this means a one-size-fits-all approach cannot be successfully rolled out across multiple jurisdictions. This is true for both suppliers and operators, and arguably even more crucial for the latter. Operators must have a detailed knowledge of local marketing networks, compliance aspects of regulation and local player tastes and preferences. Local expertise is an integral part of the growth journey towards being an important player in a market, there is the potential for an operator to buy their way to success through marketing, but it is a costly approach.
Are the current conditions in Germany an illustration of potential difficulties of entering a new territory?
Germany is the best current example of potential difficulties when entering a new market due to regulation. It is the first regulated market I have seen that has created an environment that is particularly unattractive for players, causing channelisation rates which are only around 20%. In addition, the regulators have struggled to issue licences. As things stand at present, what the regulation is creating does not lead to the desired outcome – the channelisation of the player base into a safe, regulated environment.
Is there an expectation for both operators and suppliers to enter every regulated region?
To a certain extent, yes. Our bigger, global customers are asking us to join them when entering new markets. We experienced this in both Argentina and Ontario, as well as other smaller regions. The issue here is that a market may not necessarily be attractive enough for us as we have too many other opportunities to tackle at the same time. When we are dealing with a smaller jurisdiction, the cost of entry and resources may be better funnelled towards the bigger openings.
Certain operators may seek to launch games on as global a basis, but this is a trend that is becoming less prevalent, which is down to different regulations and operators utilising various platforms in certain regions.
How long does it take to know whether you have been successful in a market? How is that success measured?
When a new region opens up and the regulations in place are crafted carefully, such as in the Netherlands for example, operators who gain a licence are able to ramp up quickly. We have also seen in Switzerland that markets can become very interesting, very quickly. Our measure of success is market share, where we receive feedback from operators on the success of our games. The other aspect is the GGR we are generating in a region and the number of players we are reaching. It may be that a certain jurisdiction has a weak currency, or low local purchasing power, but where there are many people playing our games. Colombia is an example of this, where the currency is not as strong as the European markets we operate in for example but we have a large player base, and can also be regarded as a success. Germany is a less than ideal example, because players are leaving the regulated market, and we cannot supply the black market.
Do you have any particular examples of successful or non-successful market entries?
The starting point of a successful entry for us is usually predicated on being first to market. We achieved that in Switzerland and the Netherlands, where on day one of regulation our games were available to play. In itself, this is a success because it's normally very tricky to be that fast. Secondly, after a certain time you look at how big your market share is. Switzerland, the Netherlands, Poland and also Norway are good examples here, as we quickly gained market share through the latter with state-owned Monopoly holder Norsk Tipping. You also have high hopes of certain jurisdictions that don't come to fruition, which despite best intentions and plenty of hard work can be out of our hands due to regulations requiring amendments of games and stakes.