winmasters live in Greece with EveryMatrix's turnkey solution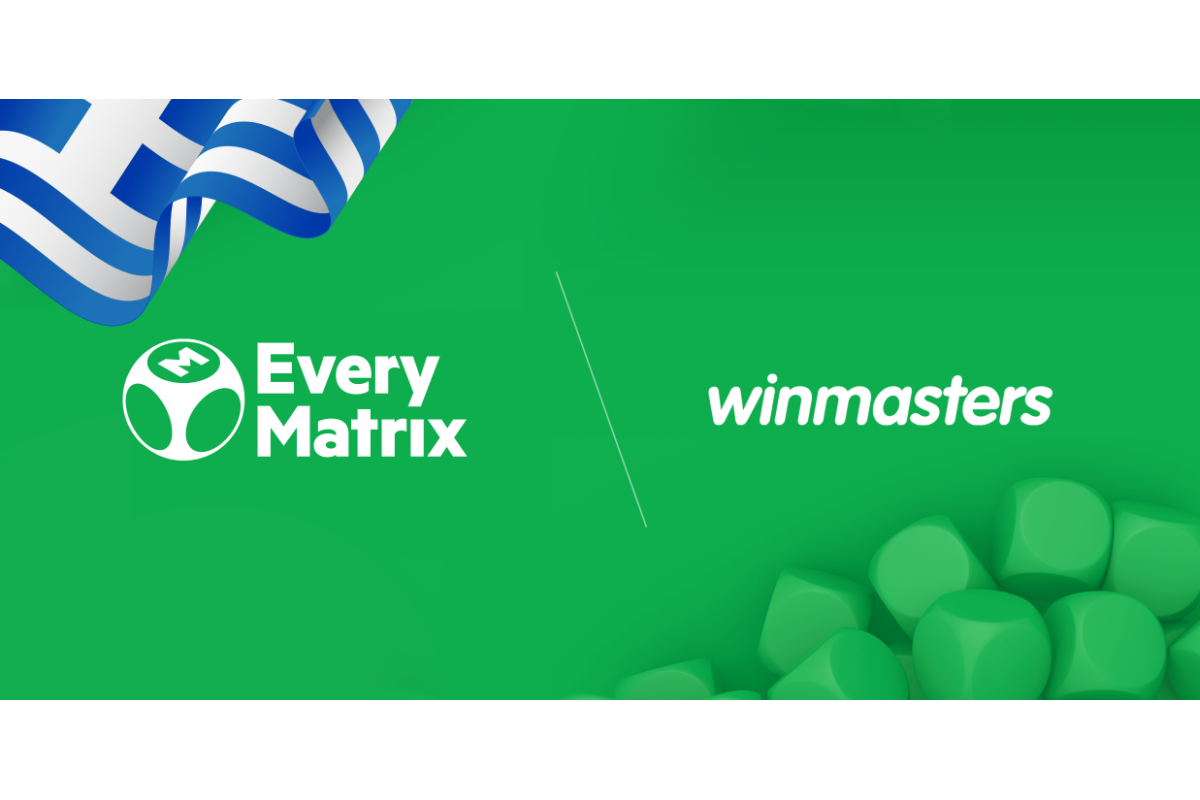 Reading Time:
< 1
minute
EveryMatrix is delighted to announce the launch of iGaming operator winmasters in Greece. After signing a new multi-year turnkey agreement earlier this year, winmasters has started to migrate all their local brands to EveryMatrix.
Following the signing of the turnkey contract, EveryMatrix has successfully launched winmasters in the regulated Greek market. EveryMatrix provides the operator with its full product suite, including player account management (PAM), sportsbook, casino management, and affiliate platform.
winmasters operates in Greece, Romania, Cyprus, and Malta, and is looking to launch its brand in other EU regulated markets within the next year.
Ebbe Groes, Group CEO of EveryMatrix, says: "The launch of winmasters in Greece is a huge milestone worth celebrating. I'm beyond proud of how our teams handled this complex project. winmasters is a top operator in regulated markets and it has been steadily growing over the years. Their experienced team paired with our technology proved to be a winning match and we're looking forward to being their partner for many years to come."
EveryMatrix holds a supplier license in Greece, among other licenses and certifications across Europe.

EveryMatrix reveals strong start to 2022 with growth across all business segments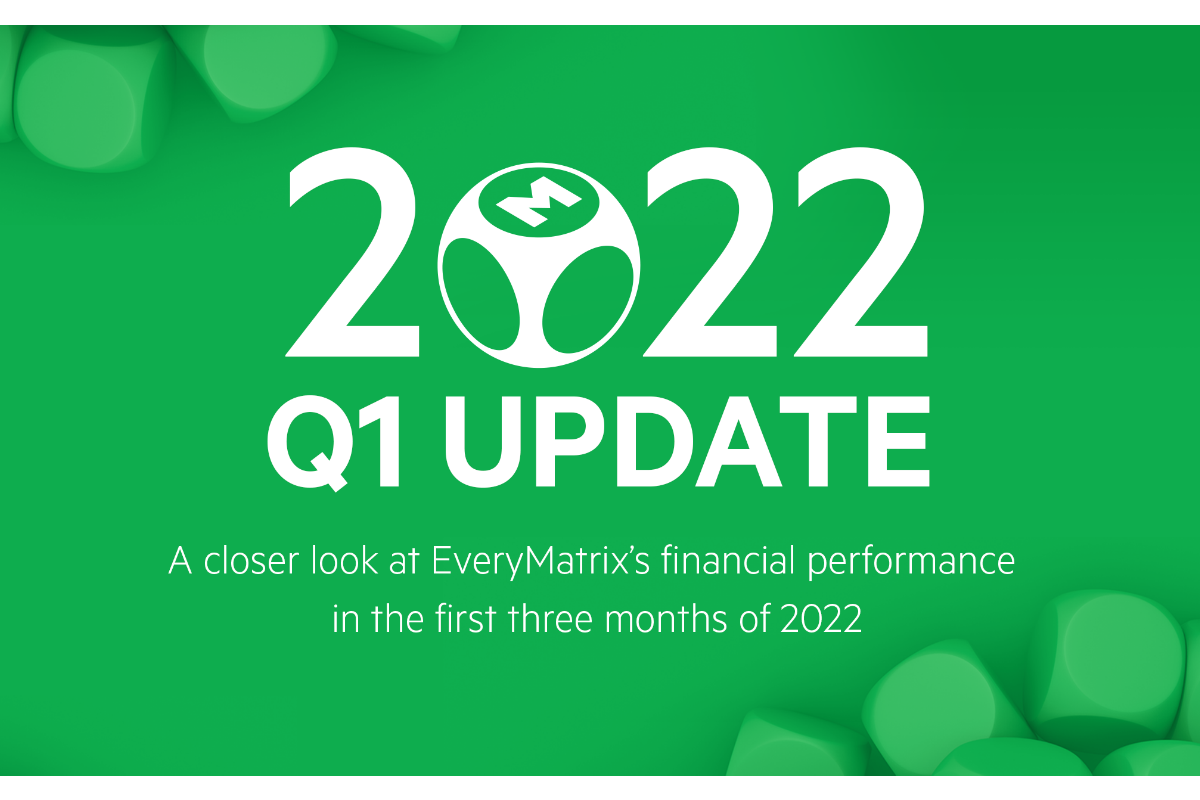 Reading Time:
2
minutes
B2B iGaming technology provider EveryMatrix reveals strong results for Q1 of 2022.
EveryMatrix's Q1 update shows Gross Profit growth across all business segments (Casino, Sports, and Platform), a strong cash position and sustained business momentum. The Group has reinvested the positive cash flow in its in-house game studios and expansion into the U.S. market, both set to support the Company's future growth.
CONTINUED GROSS PROFIT GROWTH
Gross Profit (Gross Revenue less direct costs to game suppliers) increased by 14% Y/Y in Q1 2021 to €13.9 million (12.3) with a 4-year CAGR of 35%. Gross Profit was driven by substantial growth around the world and the stabilisation of German revenues after the regulatory changes there.
EBITDA is down by 14% to €4.8 million (5.6) versus a strong comparative in the first quarter of last year. €4.8 million is on par with the 2021 average. The Company has continued to invest in its game studios (Spearhead Studios, Armadillo Studios and SlotMatrix RGS) and the U.S. market during the period.
The EBITDA/Gross Profit margin was 35% (46%), which is at the same level as the EBITDA/Gross Profit margin for the full year 2021. The margin was affected by the increase in the Group's headcount from 553 at the end of Q1 2021 to 669 at the end of Q1 2022, and costs associated with the game studios and U.S. investments.
Net Cash grew from €5.9 million in Q1 2021 to €11.1 million in Q1 2022. The Company is reinvesting positive cash flow into future growth and remains debt-free.
Ebbe Groes, Group CEO of EveryMatrix, says: "We have started the year with a strong financial performance across all three business segments, driven by our well-balanced and innovative product offering and broad client base. We saw a record number of new client wins in the quarter with 40 deals signed across all products.
"We continue to invest organically for our next level of growth, mainly in our game studios and the North American markets. On top of the organic investments, we are also looking at M&A opportunities."
KEY MILESTONES IN Q1
Six new Tier 1 clients were added in Q1 across the U.S., Africa, Asia, and Europe.
The newly launched SlotMatrix, the pure B2B casino content aggregator, is off to a good start, with 13 clients signed already in Q1.
The casino gamification solution JackpotEngine was launched ahead of ICE 2022.
A B2B gaming license was granted in West Virginia, and applications were filed in additional states.
New features were added to the Company's sportsbook OddsMatrix, including BetBuilder for American football and coverage of three more Esports titles.
The Company initiated a determined welfare support programme for its Ukrainian staff.
"Throughout the events in Ukraine, our number one priority has been the health and safety of our colleagues, clients, and partners. We have managed our operations with minimal interruptions since Lviv is a development office and I am truly thankful for the aid from our employees and our wider ecosystem," comments Ebbe Groes.
SALES PIPELINE
EveryMatrix has a solid sales pipeline with promising opportunities across the globe.
"The strength of the EveryMatrix team, the number of active leads, client wins and launches, and new product features, together with our continued investments, both organically and through M&A, make me confident about our growth and financial performance in 2022 and beyond," concludes Ebbe Groes.
EveryMatrix signs patent license agreement with IGT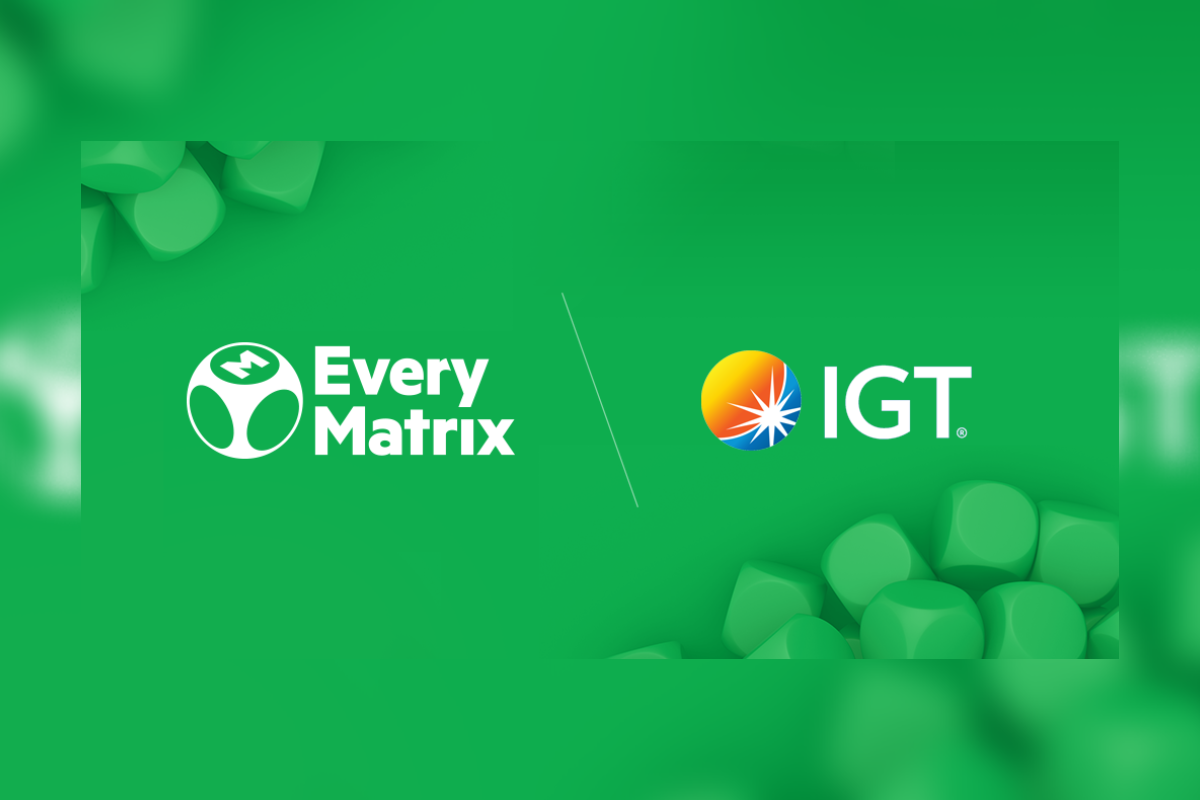 Reading Time:
< 1
minute
iGaming provider EveryMatrix has just signed a patent license agreement with IGT, holder of the largest slot game feature patents portfolio in North America.
This agreement will allow EveryMatrix to offer slots across North America that utilize patented game features within IGT's portfolio and others in IGT's game features patent licensing program, increasing EveryMatrix's reach and strengthening its position in the U.S. and beyond.
Erik Nyman, President EveryMatrix Americas, comments: "Signing a patent license agreement with IGT was an important milestone in our U.S expansion. Through this agreement, EveryMatrix will have access to IGT's game feature patents, allowing us to distribute our gaming content to partners across North America."
Stephen Calogero, VP and Deputy General Counsel, Global Gaming and Intellectual Property at IGT said: "We are pleased to add EveryMatrix as a member of the game features licensing program which has fostered unprecedented innovation for game mechanics across the industry."
EveryMatrix expands Bucharest base with a new office building, Arghezi 4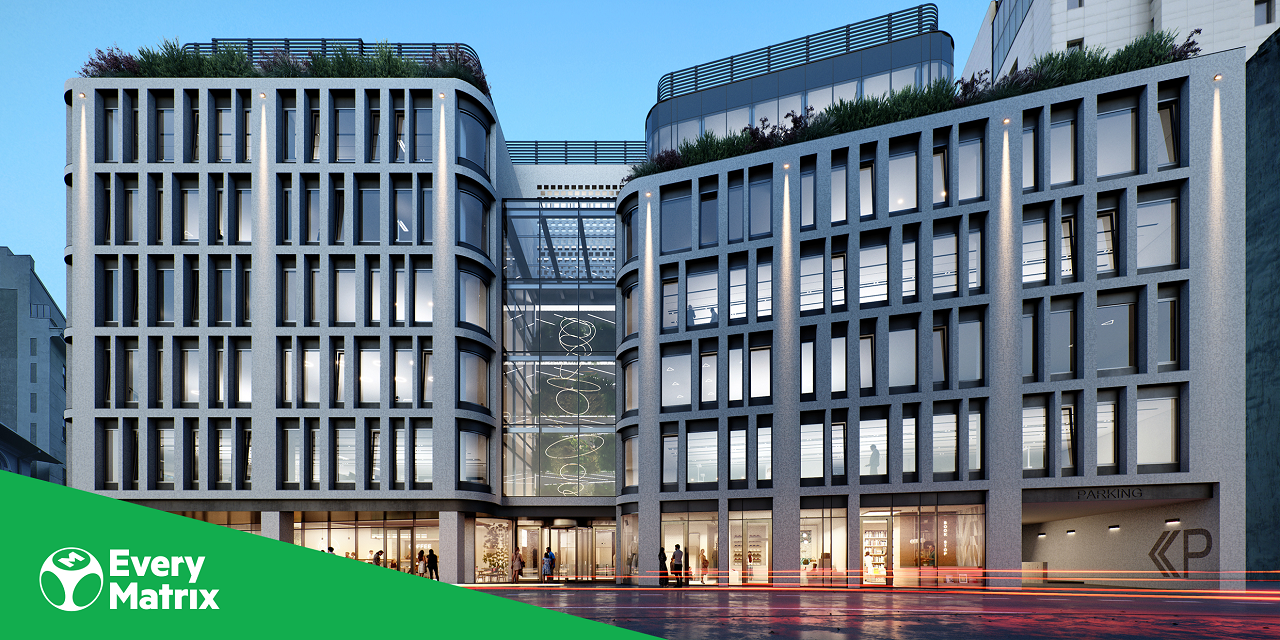 Reading Time:
2
minutes
iGaming provider EveryMatrix is expanding its Bucharest development hub through a new agreement with STRABAG Real Estate. The new high-tech building developed by STRABAG Real Estate will accommodate the company's 350 employees on a surface of 7,500 square meters of office space. The transaction was brokered by real estate consultant SVN Romania, who assisted both parties.
Located at University Square, the central point of Bucharest, the construction of the new building Arghezi 4 has already started, with the delivery date set for 2023. Since first establishing its office in the city in 2004, EveryMatrix has grown exponentially and will continue to invest in its largest development hub.
The new hub to be developed by STRABAG Real Estate will offer EveryMatrix's talented team the best working experience and environment. The new establishment will have many facilities such as an in-house gym, a pool, an exterior backyard garden, several green spaces, a diner, a coffee shop, retail services on the ground floor, and relaxation rooms on all floors.
STRABAG Real Estate constantly relies on sustainable practices and designed the building to minimize the impact on the environment and human health. The office building was designed to achieve LEED V4 Gold green certification. Therefore, new building materials that are not harmful to the climate and the environment and construction methods will be considered during construction.
Ebbe Groes, Group CEO of EveryMatrix, says: "I'm delighted to announce the construction of our brand new office in collaboration with STRABAG Real Estate. The new building is environmentally-friendly and will bring many exciting facilities to our employees. We are one of Romania's major players in software provision, attracting and retaining hundreds of highly skilled IT specialists over the years. With this new building, we are consolidating our position in the tech market, and we are looking forward to continuing to employ talent here and expand our operations."
Monica Barcutean, Area Manager of STRABAG Real Estate Romania, says: "We are proud to have developed a strong trustful business relationship with EveryMatrix that creates a remarkable synergy in this central city location and further enhances the neighbourhood. We are looking to bring a new level of office development to the area, providing a sustainable new-generation office building and creating an attractive working environment for EveryMatrix and its growing team."
Catalin Stan, Associate Director of Office Division SVN Romania, comments: "The closed transaction represents an important positive indicator for the local office market, both because of the surface leased and also taking into consideration the fact that is a prelease 18 months prior to the delivery of the projects. It denotes confidence in the market´s evolution and a long term commitment from both companies."