German games market grows by 22 per cent in the first half of 2021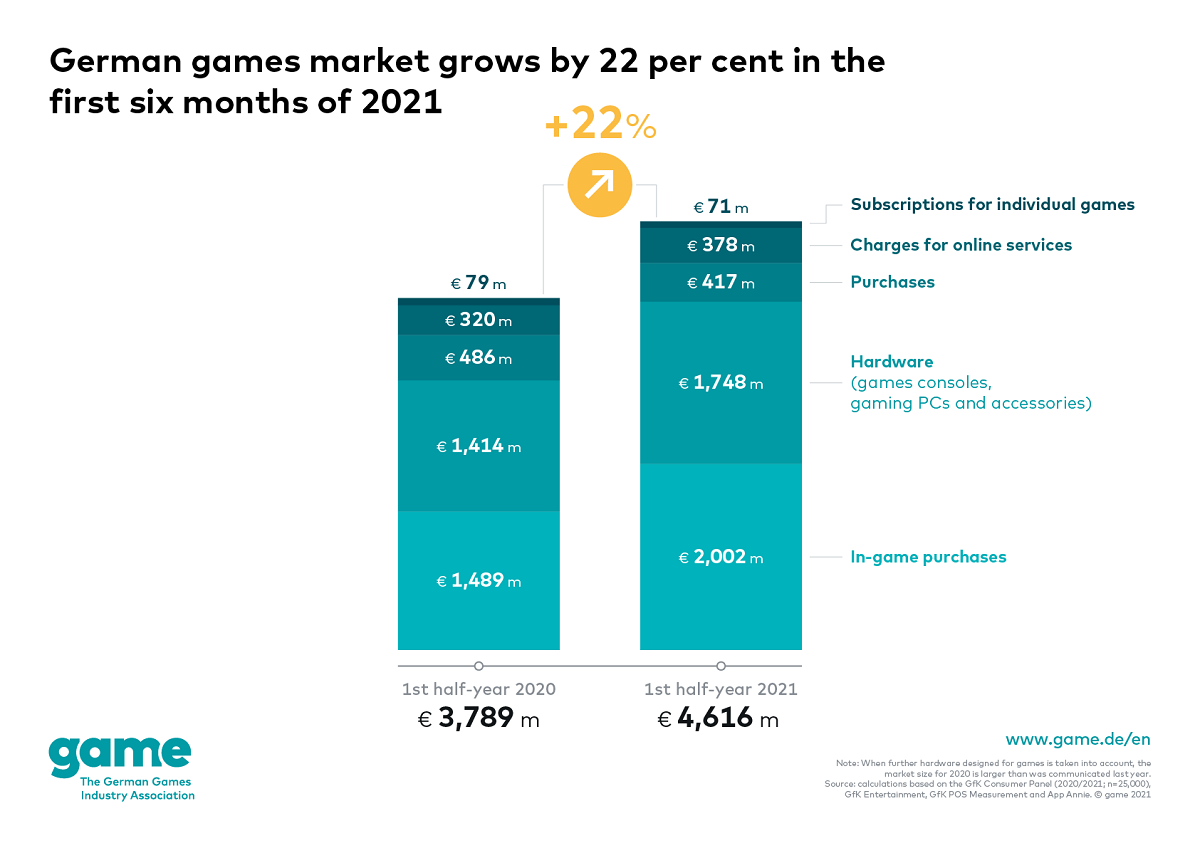 Reading Time:
4
minutes
• German games market sees further increase in growth after 2020
• Half of Germans believe that the potential of games is not yet adequately exploited
• Free-to-play games enjoy high levels of acceptance among players
• Around seven million Germans watch gaming live streams, and a third of these do so at least several times a week
Last year's strong growth of the German games market continued in the first half of 2021: in the first six months of this year, sales revenue in computer and video games, online casino and associated hardware grew by 22 per cent year-on-year to a level of 4.6 billion euros. This was announced today by game – the German Games Industry Association at the gamescom press conference. gamescom itself starts this Wednesday evening. This data is based on surveys carried out by the market research companies GfK and App Annie. The strongest drivers of growth include in-game and in-app purchases: the revenue from these services grew by 34 per cent to around 2 billion euros in the first half of the year. The high demand for games hardware such as games consoles, graphic cards, etc. generated revenue growth of 24 per cent to around 1.7 billion euros. Charges for online networks also considerably boosted revenues, rising by 18 per cent to 378 million euros in the first half of 2021.
'The demand for games and corresponding hardware remains strong this year following the surge in 2020. In particular, the springtime shutdowns during the coronavirus pandemic saw many people in Germany reach for their smartphone, games console and PC in order to play games and have fun with other people,' says game Managing Director Felix Falk. 'As well as being first-rate entertainment, games also offer huge potential for dealing with the challenges of our age, such as the coronavirus pandemic, climate change or the digitalisation of our society. Unfortunately, this potential is still insufficiently exploited in Germany – a situation that more than half of Germans currently believe to be a problem. With German parliamentary elections on the horizon, this should be a clear signal to politicians to improve the framework conditions for the games industry and to further leverage the potential of games for our society and economy in future.'
Half of Germans believe that the potential of games is not yet being adequately exploited
This year's gamescom is raising awareness of the huge potential of games under the guiding principle of 'Games: The New Normal'. Computer and video games not only make millions of people happy every day, they have long been used in companies, schools, retirement homes and museums. Whether environmental protection, health or for using the coronavirus app: 50 per cent of Germans believe that the huge potential of games is not yet being adequately exploited in Germany. More than half of Germans agree with the statement that games can help inculcate environmentally aware behaviour by simulating the consequences of environmentally damaging actions. Almost as many people agree with the statement that gamification can motivate people to move more in their everyday lives and eat more healthily, and can contribute to a healthy lifestyle as a result. Nearly four out of ten Germans see the deployment of gamification as an opportunity to increase the acceptance and use of digital solutions such as the coronavirus app.
Free-to-play games enjoy high levels of acceptance
Never before have so many games been available to play for so little money. gamescom highlights this development with the trend 'more games for less money'. Free-to-play games are one of the main reasons for this trend, in addition to the burgeoning array of increasingly extensive subscription services that give users access to the latest blockbuster and indie games for just a few euros per month. Because they are free of charge while incorporating optional additional purchases, free-to-play games enjoy high levels of acceptance among video game players. Around three quarters of all players in Germany have played free-to-play games without spending any money on them. Just under six out of ten players believe such games to be better than having to pay a fixed amount of money in advance. Around half of players consider in-game purchases – which enable the free-to-play games to finance themselves – to be fair because they are optional and are a means of funding the development of the games.
Live-streaming as a 'campfire for the digital age'
This year's 'live-streaming' trend at gamescom refers to a phenomenon of games culture that has experienced uncommonly high growth over recent years. Live broadcasts on platforms such as Twitch, YouTube or Facebook Gaming that actively involve the community have long been regarded as the campfire of the digital age. Over seven million people in Germany use corresponding platforms for gaming live streams, and a third of them do so at least several times a week. Additionally, many other subject areas such as cooking, talk formats or sports events – and not just gaming – are hugely popular on the platforms. The special feature of the live streams on these platforms is the direct communication between creator and community, and it is this interaction that is the entertaining factor. gamescom also utilises live-streaming to delight millions of fans around the world with shows such as gamescom: Opening Night Live or gamescom: Awesome Indies, with talk formats such as the gamescom studio and also live streams from a host of partners.
About the data
Please note: GfK has adjusted its definition of hardware designed for games, with the result that the market size comes out higher – also for the figures already reported last year for the first half of 2020.
The market data is based on statistics compiled by the GfK Consumer Panel and App Annie. The methods used by GfK to collect data on Germany's video games market are unique in terms of both their quality and their global use. They include an ongoing survey of 25,000 consumers who are representative of the German population as a whole regarding their video game purchasing and usage habits, as well as a retail panel. The data collection methods provide a unique insight into the German market for computer and video games.
The survey data used is based on an online survey by YouGov Deutschland GmbH in which 2,052 persons participated between 3 and 5 August 2021. The results were weighted and are representative of the German population aged 16 and older.
game – the German Games Industry Association
We are the association of the German games industry. Our members include developers, publishers and many other games industry actors such as esports event organisers, educational establishments and service providers. As a joint organiser of gamescom, we are responsible for the world's biggest event for computer and video games. We are an expert partner for media and for political and social institutions, and answer questions relating to market development, games culture and media literacy. Our mission is to make Germany the best games location.

STS Group Extends BetGames Content Partnership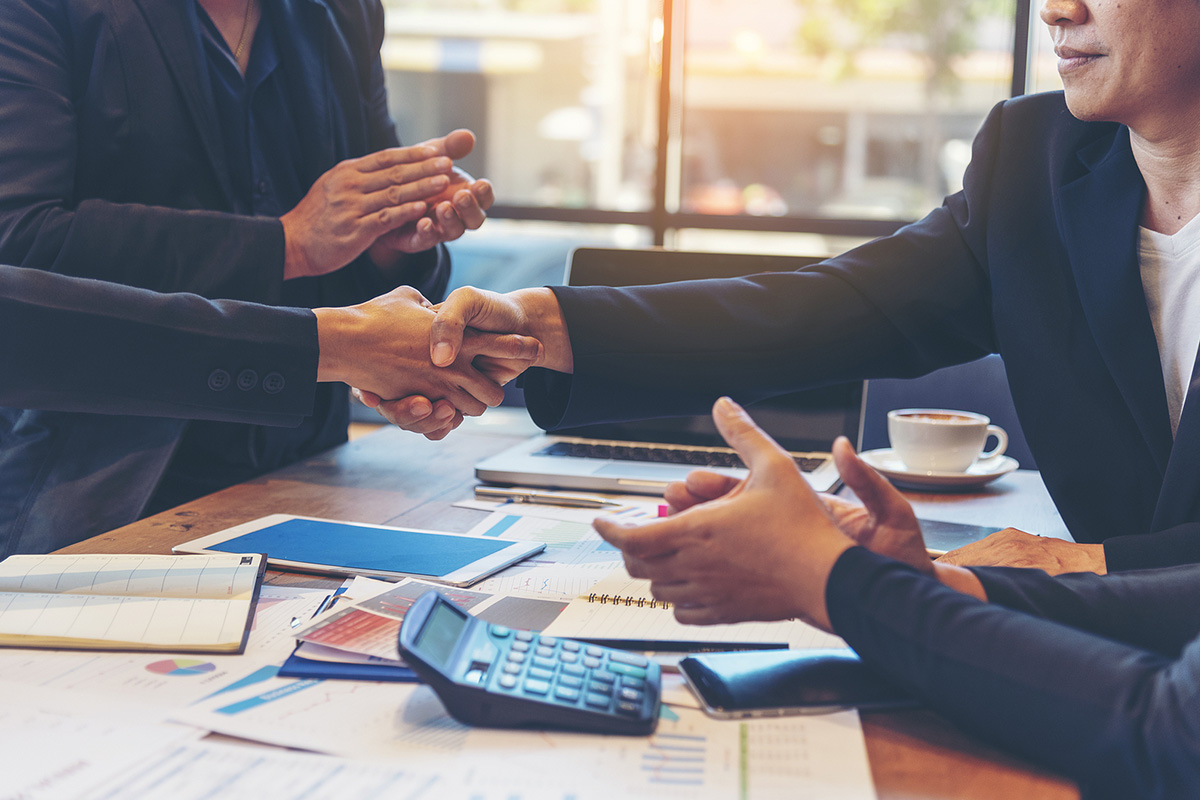 Reading Time:
< 1
minute
The STS Group has reached an agreement to continue its collaboration with TV Zaidimai for supplier BetGames' content.
Under their renewed partnership, STS will remain Poland's only operator offering BetGames' live dealer products. This new deal also includes an agreement to expand their current game portfolio.
More significantly, BetGames' offer, alongside virtual sports, accounts for more than 10% of the STS Group's net gaming revenue (NGR), giving their extended collaboration more weight.
The prolonged licence agreement includes access to various betting products as well as live dealer content, such as poker and baccarat.
Furthermore, TV Zaidimai and STS will expand their non-English language offering after they embarked on a "Polish table" project for poker in 2020.
"We are not only the largest, but also the most innovative bookmaker in Poland. We are prolonging a partnership that is very important for us and grants us exclusivity to offer BetGames products in Poland," Mateusz Juroszek, CEO of STS Holding, said.
"Player interest in products similar to BetGames products keeps growing, which is why, together with TV Zaidimai, we are investing in and personalising the offer for Polish players," he added.
"We are delighted to strengthen and deepen our fruitful partnership for the long term. STS is not only the market leader in Poland, but also the innovation leader in the region and beyond. An ideal match for us to develop a challenging market together – with great success for both parties," Andreas Koeberl, CEO of TV Zaidimai, said.
Pariplay signs new partnership deal with Switzerland's Grand Casino Bern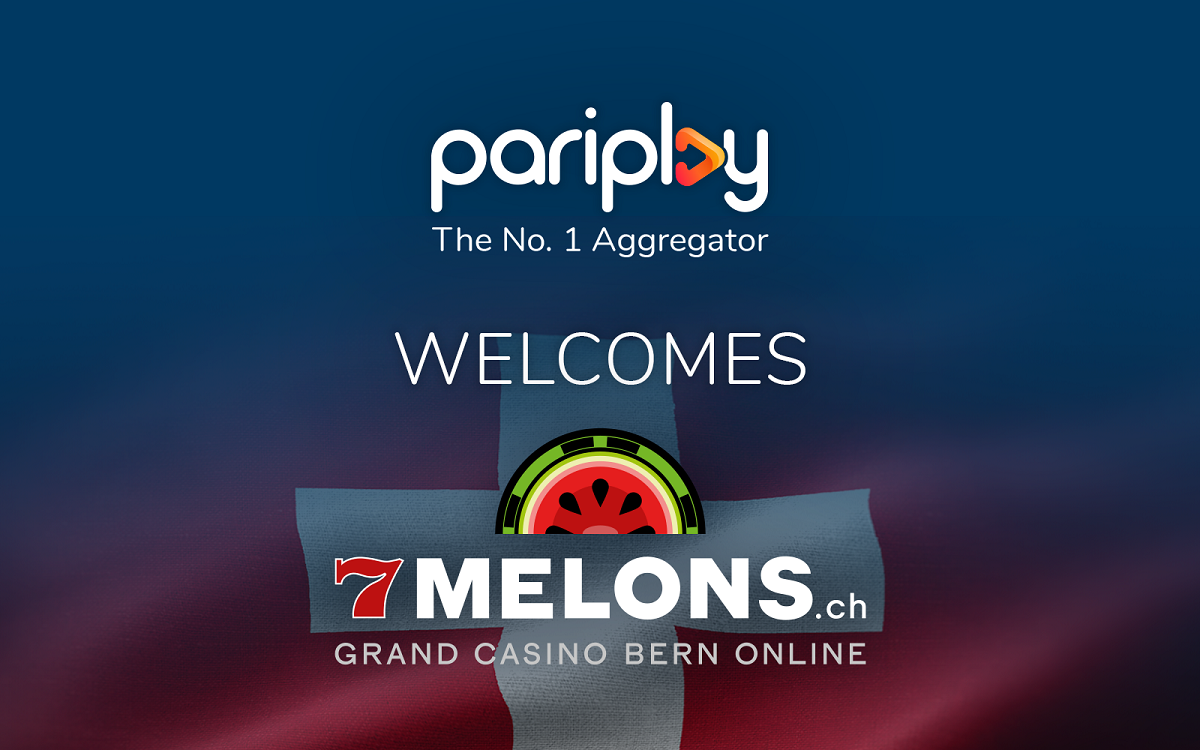 Reading Time:
< 1
minute
Aspire Global's Pariplay, the leading aggregator and content provider, has bolstered its presence in the regulated market of Switzerland by partnering with Grand Casino Bern's online brand 7 Melons.
This agreement will enable Pariplay to offer its innovative and feature-packed Wizard Games title and content from its Ignite partner programme to Swiss players at 7melons.ch, the online entity of the prominent land-based operator in the country.
The new content partnership represents the latest forward step within Pariplay's strategic growth plan across regulated markets worldwide, with a host of significant deals struck to offer leading operators content from its Fusion™ platform.
Fusion™ features thousands of games from the industry's leading games developers, in addition to a suite of back-office conversion and retention tools that enhance player value.
Andrew Maclean, VP of Sales, Pariplay, said: "This is the latest in a string of content agreements we have reached in this very exciting regulated market. Grand Casino Bern is a household name in the country and we look forward to adding to its 7 Melons brand with content we have already seen is popular with the Swiss audience. We are very excited about working together."
Ludwig Nehls, CEO at Grand Casino Bern, said: "Through its proprietary content and global game distribution programme Ignite, Pariplay offers the best of all worlds to players and we are delighted to be able to boost the selection of titles we can put before our audience in the name of world-class entertainment."
EGT Interactive Enters Czech Market with Fortuna Entertainment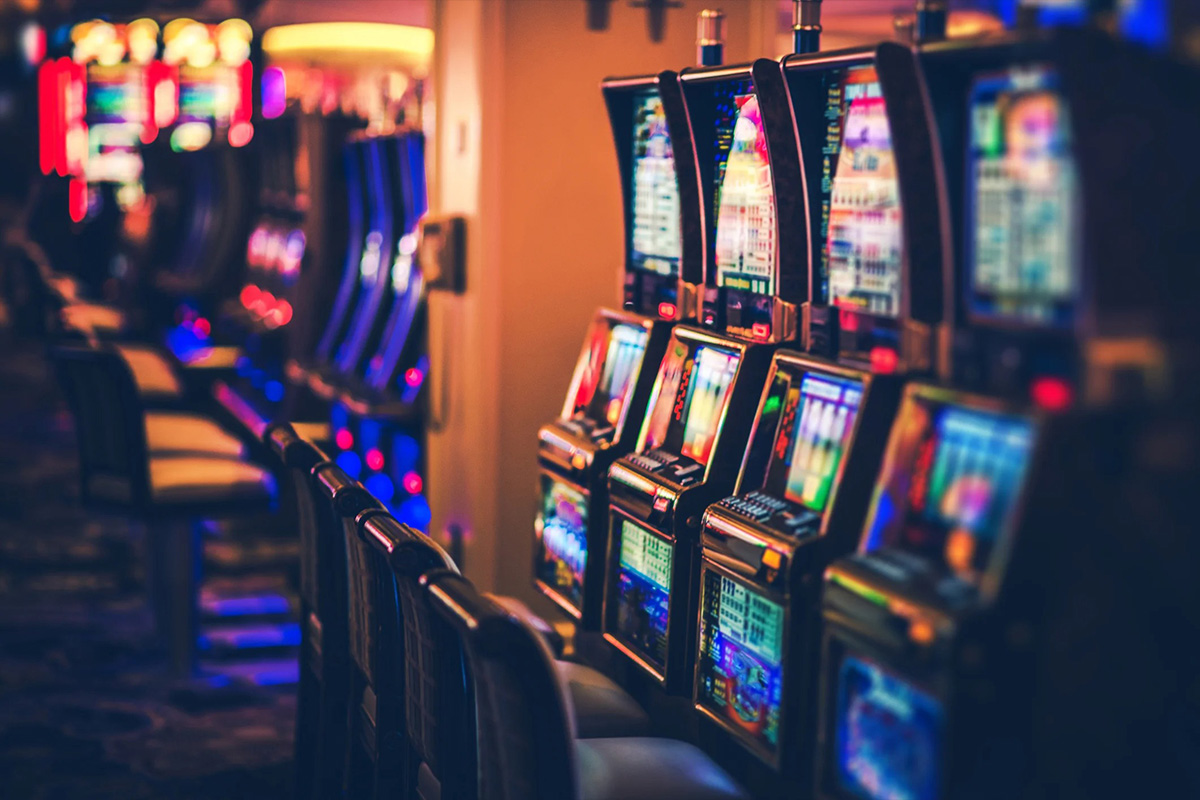 Reading Time:
< 1
minute
EGT Interactive has entered the Czech Market with one of the leading iGaming operators in the country, Fortuna Entertainment Group (FEG).
The strategic deal with Fortuna Entertainment will enable EGT to broaden the reach of its products while further diversifying the content of the slots available on ifortuna.cz. The players base can also enjoy 40 attractive EGT Interactive games, including Amazon's Battle, 40 Mega Clover, Great 27, Supreme Hot, 100 Super Hot and the trendy bonus game, the Jackpot Cards. The games are launched in partnership with RWC Energy which will ensure a stable and reliable integration process.
Fortuna Entertainment Group is a trustworthy partner of EGT Interactive, and both companies have been partnering in other markets as well. This strategic partnership exists in Romania, where the Group owns casaparilurilor.ro and efortuna.ro brands, and in Croatia through the psk.hr iGaming offering.
"We are proud to build upon this partnership with Fortuna Entertainment Group. We have already achieved great results partnering with FEG in other markets. We are rapidly growing, and such a partnership will, for sure, have a positive outcome for both parties," Ivo Georgiev, Managing Director of EGT Interactive, said.