Double trouble: Veloce Racing's biggest-ever weekend to feature non-stop Extreme E and W Series action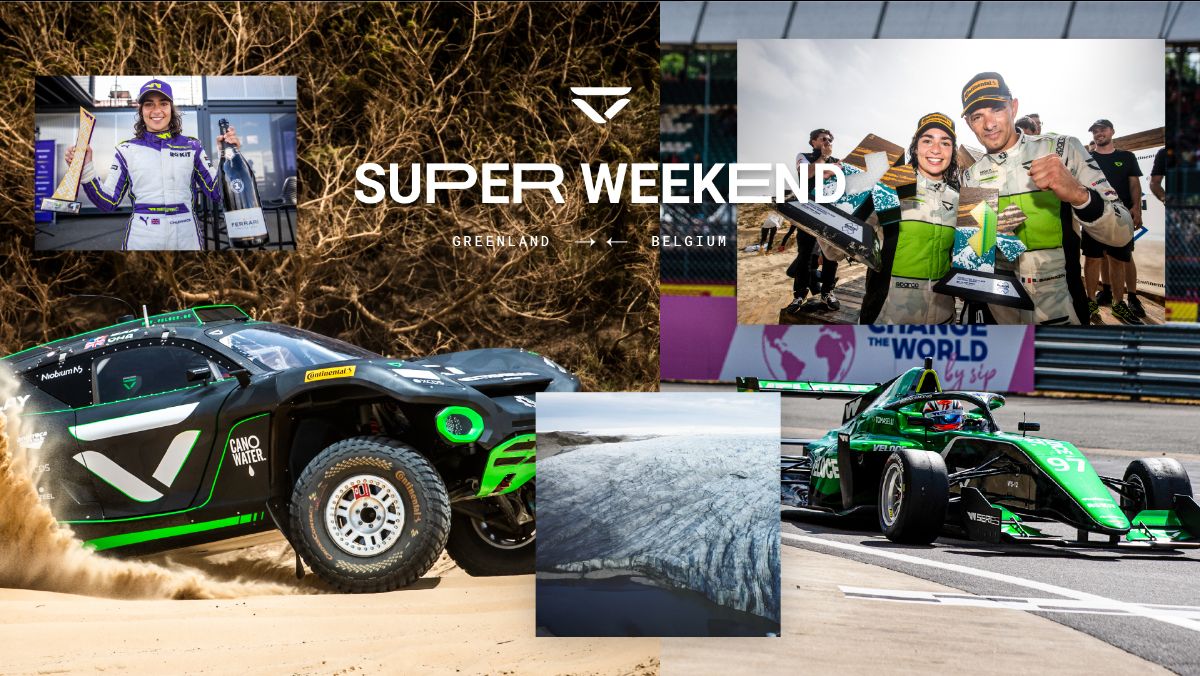 Reading Time:
4
minutes
Jamie Chadwick, Bruna Tomaselli, Stéphane Sarrazin and Emma Gilmour gunning for glory in Belgium and Greenland 
Veloce Racing's busiest weekend to date is on the horizon (27-29 August) as the London-based squad is set to compete in Extreme E (Kangerlussuaq, Greenland) and W Series (Spa-Francorchamps, Belgium) across three days of non-stop action.
The weekend will arguably be the team's biggest challenge yet, as the stars and cars from both championships return from the summer break refreshed and ready for the second half of the season.
Veloce Racing is on something of a hot streak in both series', as reigning champion Jamie Chadwick claimed a dominant W Series grand slam last time out at the Hungaroring, while the #5 Extreme E car – with Chadwick and Stéphane Sarrazin at the wheel – recorded the team's first podium in the all-electric championship on the beaches of Senegal.
The W Series title fight now resumes at the iconic Spa-Francorchamps with Chadwick leading the overall standings by one point from rival Alice Powell, whilst Veloce rookie Bruna Tomaselli will be looking to add to her recent points tally.
Practice kicks off proceedings at the legendary Grand Prix circuit on Friday followed by qualifying, before the all-important race commences on Saturday afternoon.
With Chadwick continuing her W Series commitments there will be an exciting change to Veloce Racing's Extreme E line-up this weekend, as the experienced Emma Gilmour is set to make her first appearance for the squad.
Extreme E will make history as Greenland hosts its first-ever motorsport event – the Arctic X Prix – with an updated race format including a mouth-watering five-car final. Qualifying 1 and 2 are scheduled for Saturday while the finals are set for Sunday.
Fans can watch all of the action unfold with both series' enjoying live television coverage – for more information visit the Extreme E and W Series websites.
Jamie Chadwick, W Series Driver, Veloce Racing commented:
"I can't wait to get back to racing this weekend. As always, it's been nice to enjoy some time off over the summer break but now I'm feeling the need to get back behind the wheel.
"Spa is such a legendary circuit, it's one of those places that every driver loves just because it's so challenging and when you get it right it feels amazing. Obviously, the last race was the best result we could've asked for so I'll definitely be targeting more of the same, but I know Alice [Powell] and the rest of the field are going to put up a good fight."
Stéphane Sarrazin, Extreme E Driver, Veloce Racing added:
"As is often the case with Extreme E locations, Greenland is unlike anywhere I've been before so I'm excited to see the location and what they have come up with for the course – they've been a good mix of flat-out and technical sections so far this season.
"Obviously the aim is another podium. The strategy we used work perfectly in Senegal, but each event is different so we will have to see how we feel after shakedown and as the weekend progresses. It is so important in this series to know when to push and when to hold back."
Bruna Tomaselli, W Series Driver, Veloce Racing said:
"It's been nice to recharge my batteries over the summer break and I'm heading to Spa feeling refreshed and ready to get more points on the board – and maybe even a podium – in the second half of the season.
"These next four races are going to fly by so I want to make sure I maximise each one, learn as much as I can from Jamie [Chadwick] and the rest of the team, and above all else I want to enjoy myself while visiting these amazing locations."
Emma Gilmour, Extreme E Driver, Veloce Racing commented:
"It is hugely exciting to be stepping into the car for the first time in Greenland, but it's also going to be a test of my skills and experience. I'm going to have to get up to speed very quickly, but luckily each event is a bit of a reset for all of the drivers as no one has any experience of the next venue, so I think that works in my favour.
"I'm really grateful to Veloce for giving me the opportunity and I hope Stéphane [Sarrazin] and I can get another great result for the team after that amazing podium in Senegal."
Mariella Bailey, W Series Team Principal, Veloce Racing said:
"What a first half of the season we've had. Two wins and the championship lead for Jamie, a good haul of points and lots of experience gained for Bruna [Tomaselli] and I'm learning a lot too during my first season as Team Principal.
"We're going to some amazing tracks over the next four rounds and Spa is the perfect way to kick things off. It is undoubtedly one of the greatest tracks in the world and always produces amazing action for the fans – I can't wait for practice to get underway on Friday!"
Rupert Svendsen-Cook, Extreme E Team Principal, Veloce Racing added:
"What an incredible opportunity for Veloce to be racing in two such revolutionary championships on the same weekend. It's going to be a massive test for the entire team, but I think we're up to the challenge.
"We're all excited to see what Emma [Gilmour] can achieve in the car with her wealth of rally experience. Extreme E's new five-car Final format is an interesting addition as well so I think if we play our cards right, we could be on for another brilliant result for the SW6 squad."

CEEGC Budapest '22 Speaker Profile: Joe Ewens – Global Managing Editor at VIXIO Regulatory Intelligence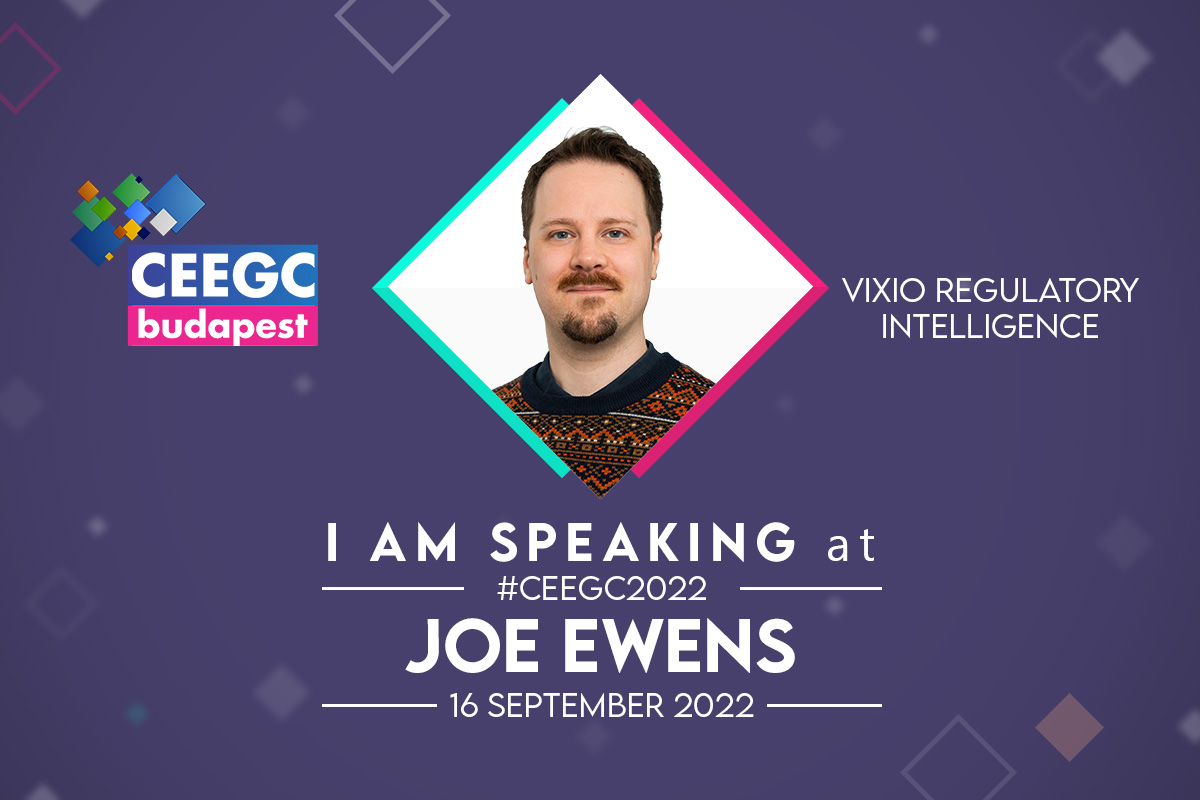 Reading Time:
2
minutes
The 7th edition of CEEGC Budapest and CEEG Awards will take place on 16 September 2022 and welcomes leading operators, service providers, and gambling industry experts from all across Central and Eastern Europe, and the Balkans regions.
Find more details here | Register / Get tickets here 
#ceegc2022 –You are invited to join the eminent gaming conference in the Central and Eastern European region.
It would be our honor to see you at the seventh edition of the yearly Central and Eastern European Gaming Conference which includes several panel discussions about regulatory updates in the region, industry topics, technology workshops, quality networking opportunities, and the prestigious CEEG Awards.
CEEGC and the CEEG Awards is the key event of the Central and Eastern European region during Autumn and brings a wealth of information while also focusing on quality networking.
As mentioned above the conference will take place on the 16th of September in Budapest at The Ritz-Carlton Budapest and is bringing a new format that will allow more interaction among the attending delegates.
The event gathers experts who share their knowledge around compliance-related matters and updates from the CEE, Balkans, and CIS, and even includes talks about the Scandinavian region and North America to the participants! Make sure you are one of them!
Each week we are introducing some of the great minds that are going to share the stage in Budapest and bring you the latest and most vital information.
Today, we are introducing: Joe Ewens – Global Managing Editor at VIXIO Regulatory Intelligence
Joe Ewens is the Global Managing Editor at VIXIO Regulatory Intelligence, where he oversees the company's daily output of news and analysis on the gambling market and its constantly developing regulatory challenges. Joe has been writing about aspects of the European gaming industry since 2008. Prior to his current role, he was the Editor of Coinslot, the historic trade paper for the UK's machine gaming and amusements industries.
Order your Delegate Pass or VIP (Combo) Package (Delegate Pass +Accommodation) now!
The summit has the support of Global Bet and Nordic Gambling as sponsors.
Here is what the participants of the CEEGC series are saying:
"CEEGC 2019 was a very well organized event that included multiple great panels with some of the industry experts discussing the trends across different markets and gaming verticals. Moreover, this event offered excellent networking opportunities with a wide range of representatives from the industry, including operators, providers, suppliers, and regulatory experts. I will definitely attend next year because events like this one add a lot of value to the work I do at Trustly and allow me to stay up to date with the industry changes but also create new collaborations and partnerships." – Vasilije Lekovic, Director of Gaming Accounts at Trustly
Indian DOTA 2 Team Scripted History once again, won the bronze medal at Commonwealth Esports Championship 2022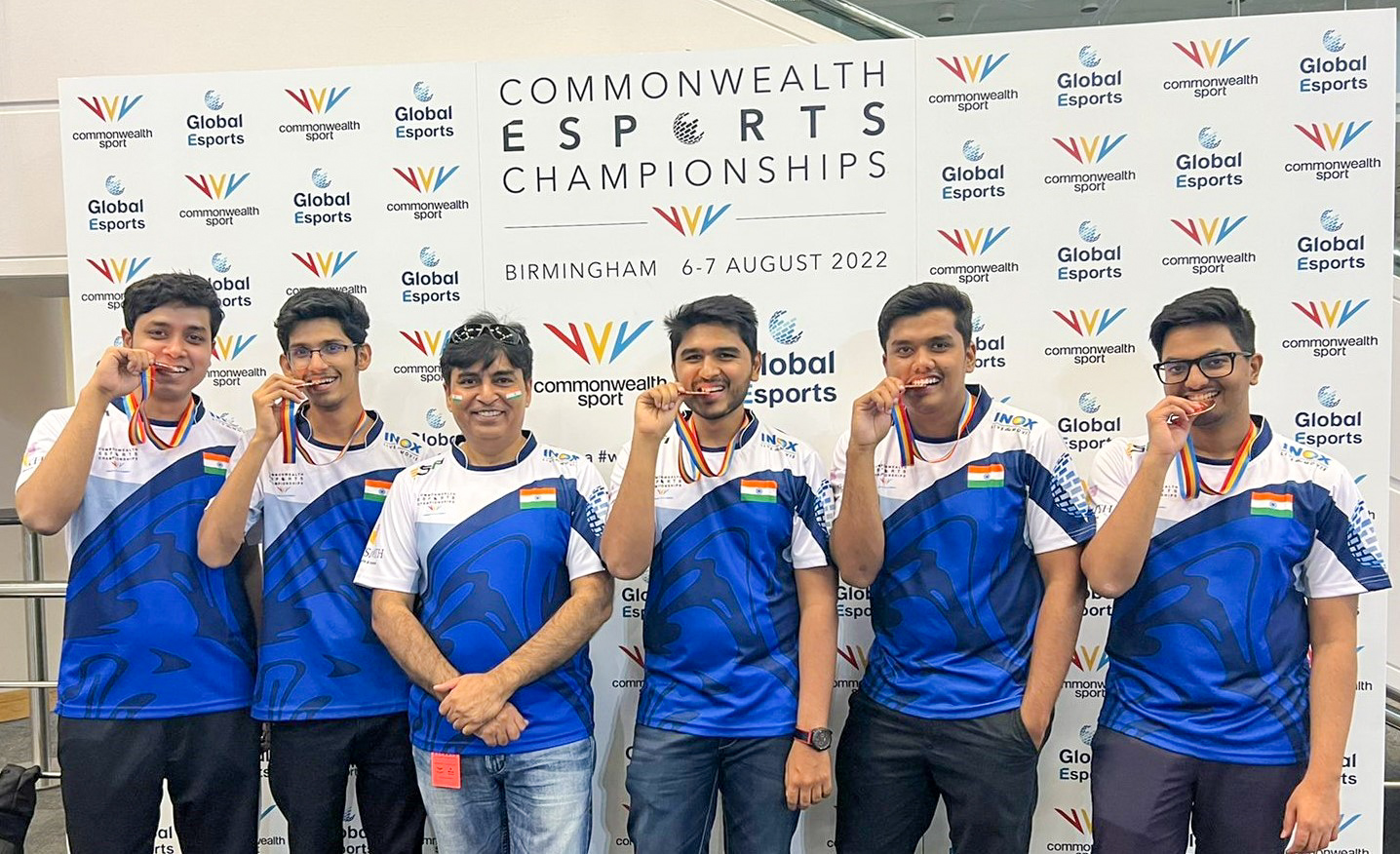 Reading Time:
3
minutes
First, it was during the Asian Games 2018 where Tirth Mehta got the bronze medal in esports (demonstration title) and now the Indian DOTA 2 team produced a power-packed performance to clinch the bronze medal at the first-ever Commonwealth Esports Championship on Sunday.
The Indian Dota 2 team, comprising Moin Ejaz (captain), Ketan Goyal, Abhishek Yadav, Shubhnam Goli, and Vishal Vernekar, defeated New Zealand by 2-0 in a best-of-three format. Despite the early pressure from New Zealand, the Indian contingent kept a cool head and won the first two rounds by taking the enemy's ancient with their intense gameplay and strategies.
"This win symbolises the amount of hard work the team has put in over the years and we dedicate this win to our country. Winning a medal at the Commonwealth was a dream for us and we're super proud as a team. We were very much aware before leaving for Birmingham that the tournament was going to be tough. Keeping in mind the intensity and level of the game on such an international platform, each and every team member gave their best shot during the practice sessions. We have invested a lot of time in preparing the strategies and improving our gameplay, which finally culminated in this win. We would like to thank the Esports Federation of India (ESFI) and Lokesh Suji Sir for their continuous support, motivation & encouragement. We hope that this win will encourage more tournaments around DOTA 2 and other esports titles, which will help the ecosystem as a whole to grow in our country," said an elated Indian DOTA 2 skipper Moin Ejaz after winning the bronze medal.
Earlier in the DOTA 2, India came away with a convincing victory against Wales, got a bye against Trinidad and Tobago, but lost to England. They went on to the semi-finals but couldn't go past Malaysia's team and ended with a bronze medal match with New Zealand, which the team won convincingly.
"This is a historic win. The team DOTA has made the entire country proud by winning the bronze medal in the first-ever Commonwealth Esports Championship 2022. Moreover, it's a dream come true for the Indian Esports Ecosystem as we have won the bronze medal at the Asian Games 2018 as well. The entire esports community is overwhelmed with this win and will fuel many esports athletes to represent India on a global stage in coming years," said Lokesh Suji, Director of Esports Federation of India and Vice President of the Asian Esports Federation.
"Our next stop will be Asian Games 2022, where Esports is a proper medal event, and our focus is to excel in the tournament with multiple podiums finishes and bringing the laurels for our country. The esports community wants and requires esports to be recognised by the government as a sport in India to gain the benefits and support any sports community and athletes would receive. We want our esports industry to grow, develop and be nurtured just like any other sports in India," added Mr Suji.
The Indian team in the Rocket League, which Hargun Singh led with Sandeep Sahani and Rushil Reddy, were not able to make it through after losing out to Canada by 3-0 in the best of five series in their first group stage match. The team faced similar defeats against Wales and England, which resulted in their exit from the Commonwealth Esports Championship early in the group stage.
One of the country's top sports and Esports specialised communication firms, Artsmith – Concepts & Visions and India's Leading Multiplex chain INOX continue their support for this prestigious tournament as the communication and multiplex partners of ESFI, respectively.
Commonwealth Games & Global Esports Federation organised the inaugural multi-nation esports tournament, scheduled in Birmingham from August 6-7. The 2022 Commonwealth Esports Championships were conducted at the International Convention Centre in Birmingham with the presence of the world's top Esports teams. Alongside DOTA2 and Rocket League, PES2022 was also part of the tournament.
India's Ibrahim qualifies for Sim Racing World Cup final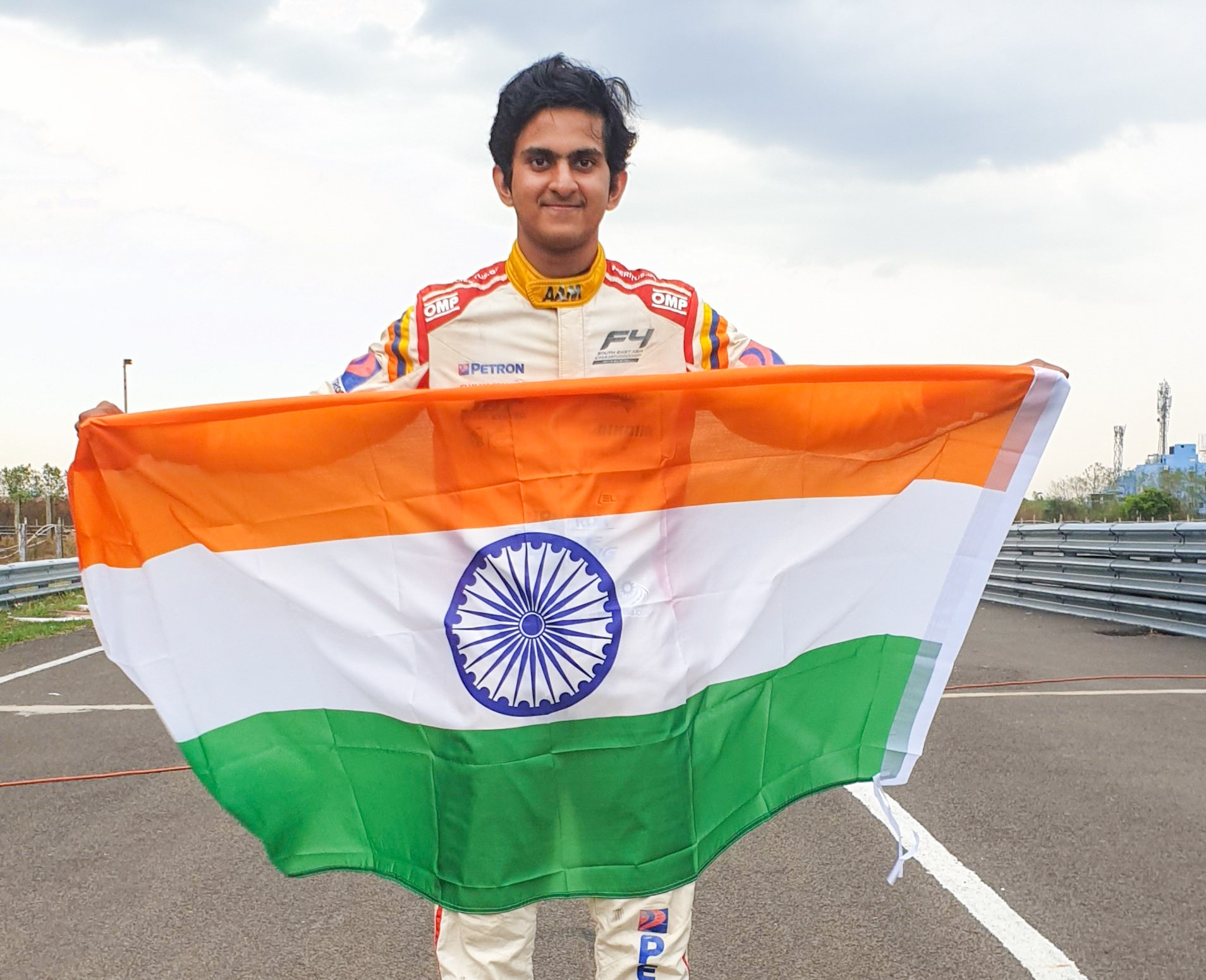 Reading Time:
2
minutes
India's Mohammed Ibrahim secured his place in the final of the first-ever Sim Racing World Cup by finishing second in the Asian Continental Qualifiers.
Ibrahim ended the race impressively with a lap time of 1:33.575 behind Thailand's Thanathip Tanalapanan, who grabbed the top position after completing the race in 1:33.561.
India's other participating driver, Davlish Singh, on the other hand, secured the sixth position with a lap time of 1:34.026 at the Qualifiers which saw the participation of 14 top drivers from across Asia, competing for two available spots in the final. Both Ibrahim and Davlish had won the NESC22 (Simracing), the Indian National Qualifiers which were held in a hybrid mode at ESFI's multiplex partner INOX's Megaplex, Malad, Mumbai.
"Since my childhood, I've been fascinated with racing cars, which developed into a passion for motorsports. It is a surreal feeling to qualify for the grand final of the SRWC. I feel glad to have carried the momentum in the qualifiers after winning the NESC and hope to do so in Monaco as well. It is going to be a challenging experience to compete with the best sim racing drivers from all over the world. I will be working on a few minor things to improve my gameplay and perform at the highest level to make my country proud in the finals. Racing is my goal and vision, wish to excel in both Sim as well as on Real Motorsports, and always look for opportunities and support." said the jubilant Ibrahim, who already has titles of the Isolation E Championship, McLaren Logitech G Challenge, US F4 Kcr Championship and Ultimate E Championship to his name.
Interestingly, Ibrahim's finish was also the fifth fastest, globally. Apart from Tanalapanan, only David Toth of Hungary (1:33.197), Slovenia's Jernej Simonic (1:33.329) and Spain's Pedro Sanchez (1:33.336), who qualified from the European continent, recorded less time than Ibrahim.
The Continental Qualifiers saw drivers from 39 countries, divided into 5 continents. The final will take place in Monaco from October 23 to 24 as Ibrahim among 12 top drivers will fight for the title.
"Ibrahim has made the entire country proud by making sure India is one of the countries that contests in the inaugural Sim Racing World Cup final. Both Ibrahim and Davlish performed brilliantly against the top drivers from the Asia region. This is a huge achievement for the sim racing community and another step towards further growth of Esports in India. Everyone at ESFI wishes him the best of luck to win the championship." said Lokesh Suji, Director of Esports Federation of India and Vice President of the Asian Esports Federation.
One of the country's top sports and Esports specialised communication firms, Artsmith – Concepts & Visions and India's Leading Multiplex chain INOX continue their support for this prestigious tournament as the communication and venue partners of ESFI respectively.
The first-ever Sim Racing World Cup is organised by the International Esports Federation in association with Monaco Esports Federation. The tournament features one of the world's most popular sim racing titles, Assetto Corsa.