Political guests of honour open gamescom 2021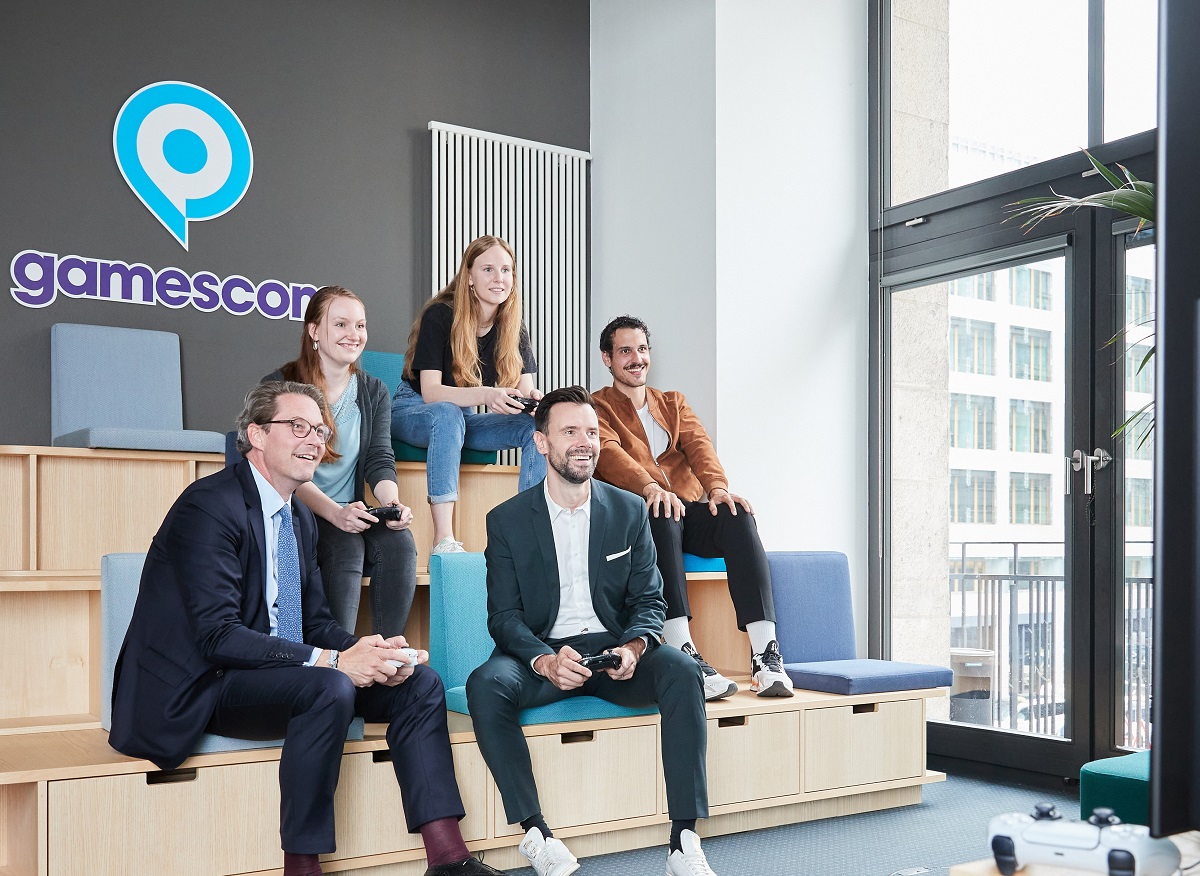 Reading Time:
4
minutes
Wednesday at 10:00 a.m. saw the official kick-off: gamescom 2021 was opened by the political guests of honour. The coronavirus pandemic means that this year's gamescom is being held entirely online, as was last year's. The official political opening ceremony was also live-streamed. The show lasted around half an hour and was presented from the studio by TV host Katrin Neumann. Ms Neumann spoke to Felix Falk, the Managing Director of game – the German Games Industry Association, which is a joint organiser of gamescom, in between the welcome addresses from the political guests of honour. These included Andreas Scheuer, Federal Minister of Transport and Digital Infrastructure; Dorothee Bär, Minister of State for Digitalisation; Armin Laschet, Minister-President of the federal state of North-Rhine Westphalia; as well as Henriette Reker, the Mayor of Cologne and Chairwoman of the Koelnmesse Supervisory Board, and COO of Koelnmesse Oliver Frese. In their welcome addresses, the political guests of honour embraced this year's motto of 'Games: The New Normal' as they described the huge potential of games for Germany and explained the need to leverage this even further in future. Despite the extensive online programme of gamescom, the hope was expressed that next year could again be celebrated in Cologne with hundreds of thousands of visitors.
The video of the gamescom 2021 political opening ceremony can be watched on demand on the content hub 'gamescom now': now.gamescom.global
Andreas Scheuer, Federal Minister of Transport and Digital Infrastructure: 'As the world's biggest games event, gamescom is a valuable showcase. We want to build on that and make up lost ground in future as a development location on the international stage. Last year, at this very place, I gave the green light for the second phase of our games funding programme. Since then, the German government has provided millions of euros to support development studios in the games industry. That's a real breakthrough. As things stand today, funding of 40 million euros has been approved – and we're looking forward to receiving more applications. As well as the financial aspect, we have also overhauled our strategy and pooled the expertise to form a dedicated games unit within our Ministry. I am a firm believer that we can benefit from the innovative power of the games industry in many areas – be that the education sector, industry and science or simply in our leisure time.'
Dorothee Bär, Minister of State for Digitalisation within the federal government: 'The motto of gamescom 2021 sums it up: games are the new normal. They have helped us stay in touch with friends and family during the coronavirus phase. Thank goodness we had games during this period! But games aren't just the new normal as an entertainment medium, but also in the business, medical and education sectors. For example, increasing numbers of companies are "gamifying" their products– from fitness apps through cars up to videoconferencing tools. The deployment of games in education is particularly exciting: the motivation to play has a direct effect on learning success, not only for children, but also in further education and professional development. Games thus harbour immense innovative power that is demonstrated not least by the digital gamescom itself, and we need to exploit this potential even more rigorously. And that's why we want to give the games sector in Germany even more support to become one of the best locations in the world. With the new games strategy, we have created an excellent basis for the coming years.'
Armin Laschet, Minister-President of North Rhine-Westphalia: 'gamescom is a shining example of the strong social component of computer and video games, which has helped many people around the world through the coronavirus pandemic. This form of community is a fundamental building block of our society. The games industry also has enormous economic and social potential – both in the classical development of games and also beyond. The best example of this is in the field of digital education: using fun as a way of learning is part of human nature, which is why we need to be better at exploiting the available opportunities and not be afraid of blazing new trails. Here, too, the games industry will play an important role in future. Because of this huge potential, we need to keep working to improve the framework conditions for the games industry. For that reason, in North Rhine-Westphalia we have set ourselves the goal of wanting to become Germany's top location for computer and video games some years ago. We also need this clear objective at national level in Germany so we can be the best among the international competition.'
Felix Falk, Managing Director of game – the German Games Industry Association, the joint organiser of gamescom, says: 'gamescom is finally getting started with days full of announcements, news and shows that the fans are eagerly awaiting. Along with our partners, we are creating an event where millions of players around the world will again be able to celebrate the best games out there. However, at the same time, with the German parliamentary elections on the horizon, we don't just want to talk about games at this gamescom, but also about what is the right games and digital policy for Germany. For that reason, I am especially pleased that we will be welcoming numerous top politicians not only during the political opening ceremony, but also at the Debatt(l)e Royale on Friday. Our intention with such formats is to give the younger generation above all an adequate opportunity to form an opinion, and to send out a clear message: go out and vote!'
Henriette Reker, mayor of the City of Cologne and chairwoman of the supervisory board of Koelnmesse: 'I am really enthusiastic about what the entire Koelnmesse, the gamescom team, the association game and all partners created together for the second time in a row. This is exactly the innovative spirit and courage we need to move forward as a society in these challenging times. At the same time, I can hardly wait to see the numerous gamers back in town. First, because they always bring a very special flair with them and the whole city is infected by their enthusiasm. Second, because Cologne benefits from gamescom and its fans on many levels: Gastronomy, hotels and retail are just a few of the sectors that get an enormous boost during trade fair times.'
Oliver Frese, COO of Koelnmesse: 'For the second year in a row, gamescom 2021 will take place purely digitally. But of course we have not been idle since last year and have made huge progress with gamescom 2021 and its digital offerings! Whether it's our shows, our content hub gamescom now, or community activities like gamescom EPIX – everywhere we've taken advantage of the experiences of the last year and a half and further improved our program. Because our objective is clear: We want to be in pole position not only in the trade fair business in general, but also with regard to digital events in the future!'
CT Interactive's Content Goes Live with Fortuna Slovakia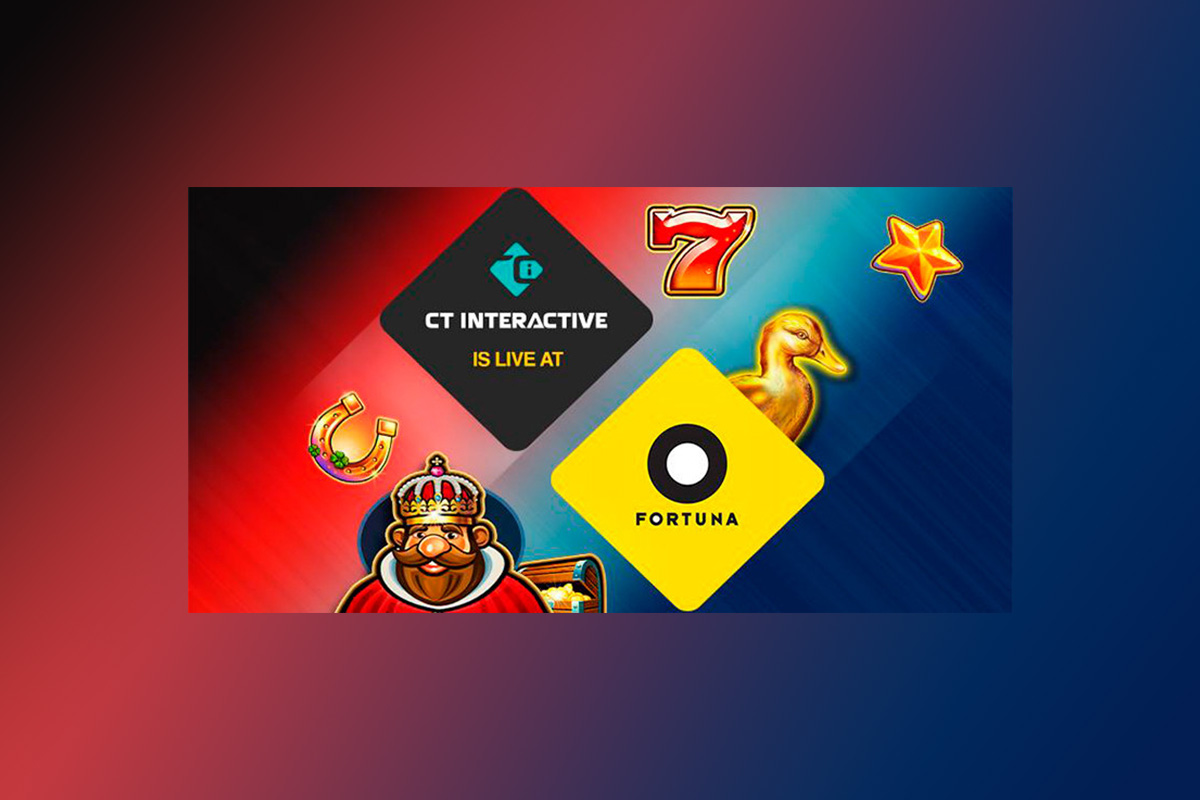 Reading Time:
< 1
minute
CT Interactive's games are now live with Fortuna Slovakia. Clients of Fortuna Slovakia will have the opportunity to enjoy the top-quality games of CT Interactive.
"We have a long-termed establish partnership with Fortuna and we are happy to deepen our relation-ship. By integrating our content with Fortuna Slovakia, we gain valuable access to a broader player base and enhances its visibility in the Slovakian market," Milena Tsankarska, Head of Business De-velopment EMEA at CT Interactive, said.
The games that the players of Fortuna Slovakia include Lucky Clover, HOT 7's X 2, Chilli Fruits, Coffee Magic, Big Joker, Pick The Pig, Cherry Crown and others.
"The partnership with Fortuna Slovakia shows our commitment to expanding our reach across various jurisdictions. We aim to deliver an exceptional gaming experience to players in Slovakia through its collaboration with Fortuna," Smilena Ilieva, CRM at CT Interactive, said.
"Players accessing Fortuna Slovakia's platform can now enjoy a wide range of CT Interactive's pop-ular titles. This integration enriches our gaming library, and we are happy to provide interesting new games to our clients," Babic Josip, Group Gaming Product Manager of Fortuna Slovakia, said.
PRAGMATIC PLAY EXPANDS SLOVAKIAN PRESENCE WITH NIKÉ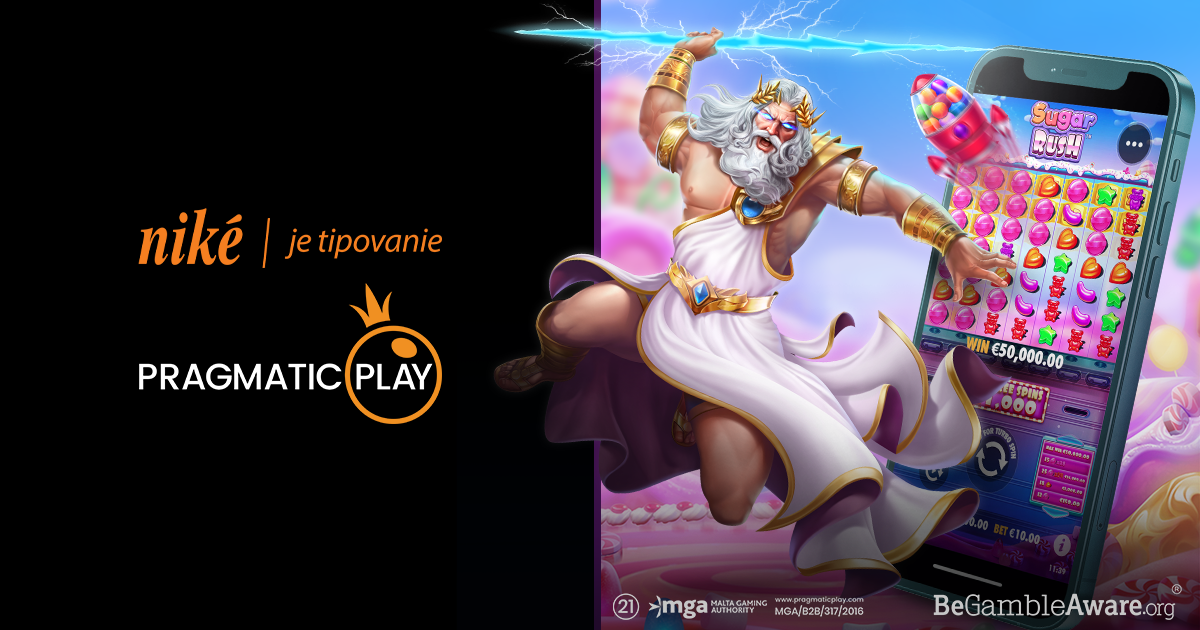 Reading Time:
< 1
minute
Pragmatic Play, a leading content provider to the iGaming industry, will begin supplying its Slots to the prominent Slovak operator Niké in its latest partnership. 
Niké's players will now gain access to Pragmatic Play's impressive lineup of award-winning player-favourite titles, from iconic hits like Wolf Gold and Big Bass Bonanza to the popular Sugar Rush and Gates of Olympus.  
As one of Slovakia's market leaders, partnering with Niké will catalyse further growth across the country for Pragmatic Play and introduce more players to its content for the first time. 
The agreement is the latest in a string of major partnerships for Pragmatic Play in Europe, following deals with Napoleon in Belgium and GAMRFIRST in Switzerland, as it continues to solidify its presence in the region and globally. 
Irina Cornides, Chief Operating Officer at Pragmatic Play, said: "Pragmatic Play continues to expand in regulated markets, and partnering with major operators like Niké in Slovakia provides a great opportunity for us to deliver our rich portfolio of games to even more players. We look forward to a great partnership with Niké as it continues to strengthen its offering as a top operator in the market." 
Robert Vizvari, Chief Revenue Officer at Niké, said: "Adding Pragmatic Play games to our game lobby is a significant step forward for us. It has gained an enviable reputation for delivering some of the industry's most entertaining experiences and opening those opportunities up to our player base heralds the beginning of a fantastic collaboration." 
HGC 2024 Sets Strong Business Focus with Top International Speakers Under the Key Topic 'Invest in Games'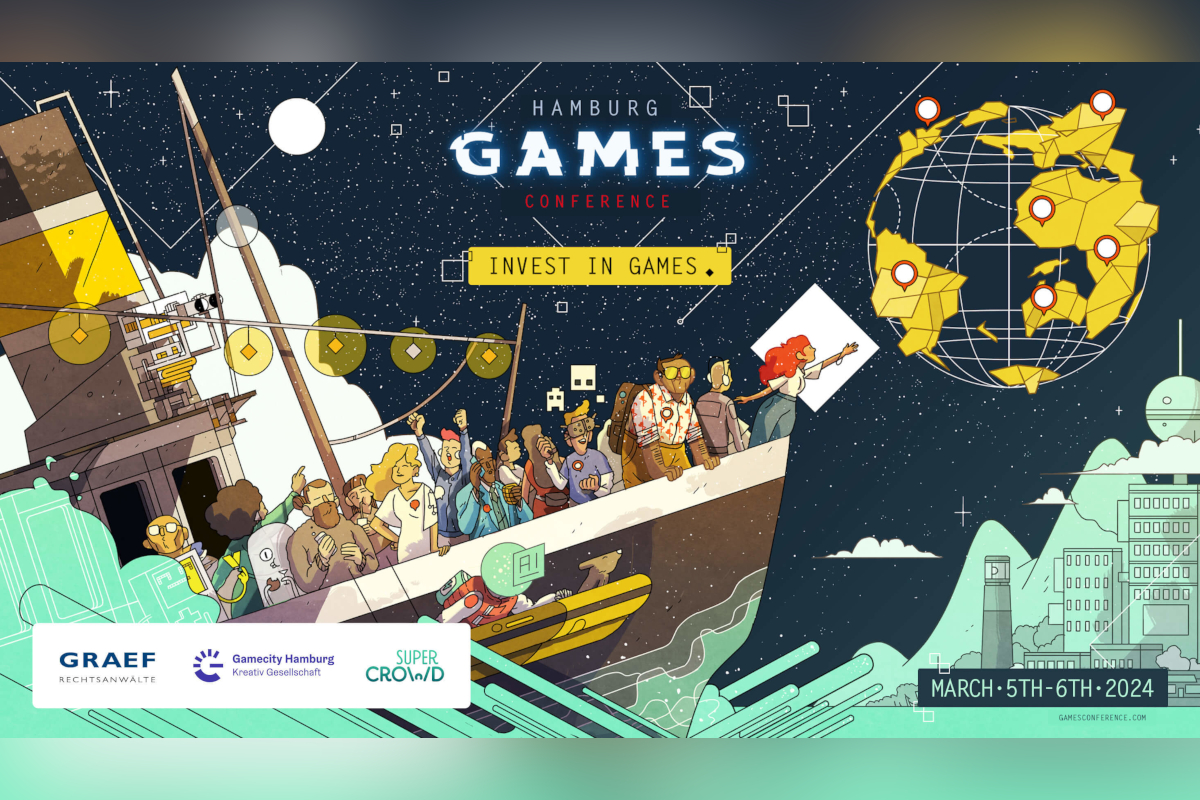 Reading Time:
2
minutes
The Hamburg Games Conference (HGC) 2024 will bring the international games industry together on March 5 and 6 under the key topic of 'Invest in Games'. While the games industry is in troubled waters, the HGC provides practical impulses for companies and founders to position themselves successfully on the market. Confirmed as the first speakers are Brjann Sigurgeirsson (co-founder Thunderful Group), Sophie Vo (founder Rise and Play), James Batchelor (Editor-in-Chief Gamesindustry.biz), Timm Geyer (founder Geyer Media Consult) and Are Mack Growen (Partner at London Venture Partners). The main focus is on obtaining financing and identifying new business opportunities.
An advisory board consisting of the companies Sunday, Bigpoint, The Sandbox, InnoGames and 1SP Agency Holding supports the organizers Gamecity Hamburg, GRAEF Rechtsanwalte and Super Crowd Entertainment in the planning and implementation of the HGC program. Tickets for companies and start-ups are available at https:// HGC2024.EventBrite.de.
HGC 2023 welcomed more than 500 conference guests from 26 countries. On March 5 and 6, 2024, the Altonaer Museum will once again offer an attractive setting with a maritime atmosphere for exclusive keynotes, panels, roundtables, networking and matchmaking over two conference days.
Renowned games experts and experts
Speakers will present current investment topics and insights on two stages. Already confirmed: Brjann Sigurgeirsson (co-founder Thunderful Group) on 'Creating and sustaining a successful gaming brand', Sophie Vo (founder Rise and Play) on 'Cultural due diligence in M&A', James Batchelor (Editor-in-Chief GamesIndustry.biz) on 'What's definitely not the future of games development?', Timm Geyer (founder Geyer Media Consult) on 'Options in challenging situations for game studios and Are Mack Growen (Partner at London Venture Partners) on 'Raising venture capital – How to approach a VC'. In addition, the call for speakers for HGC 2024 is running until December 4: https:// GamesConference .com/Call-For-Speakers.
Exclusive program on-site
The program of the HGC 2024 offers exclusive talks and panels as a unique live experience in the unique atmosphere of the Altonaer Museum. Participants will gain practical insights into current investment topics and the best conditions for B2B matchmaking and business meetings on-site. With the support of Hamburg's games companies, the HGC is the hub for intensive networking and matchmaking. Companies and game studios will present their products and games in the expanded expo area in the Altonaer Museum and will be available for talks and meetings. In addition to the companies on the advisory board, the HGC is supported by the sponsors 4Players, Bytro, Photon, Photon, Playa Games, Threaks and Tiny Roar.
Business and start-up tickets are now available
The business ticket for 349 Euros provides guests with access to the two-day conference program as well as the opportunity to arrange meetings with other conference guests and make valuable new contacts. Start-up tickets are also available for newly-founded companies. They allow participation in the entire conference program as well as matchmaking at a discounted price of 199 euros. Tickets for the HGC 2024 are available at https:// HGC2024.EventBrite.de. All current information on the Hamburg Games Conference 2024 is available at www. GamesConference .com.
The first German Creative Economy Summit on March 6 and 7, 2024, in Hamburg
Adjacent to the Hamburg Games Conference, visitors can also attend the German Creative Economy Summit in Hamburg on March 7, organized by the Hamburg Kreativ Gesellschaft with a diverse program of keynotes, panels and workshops from the nationwide creative industries. All information is available at https:// German-Creative-Economy-Summit.de. Anyone who purchases a ticket for the Hamburg Games Conference can secure a 20% discount on a ticket for the German Creative Economy Summit to attend the summit after the HGC on March 7. If required, visitors can register at HGC@ Super-Crowd .com.