TEAM LIQUID APPOINTS LONGTIME MEDIA AND TECHNOLOGY LEADER CLAIRE HUNGATE AS PRESIDENT AND COO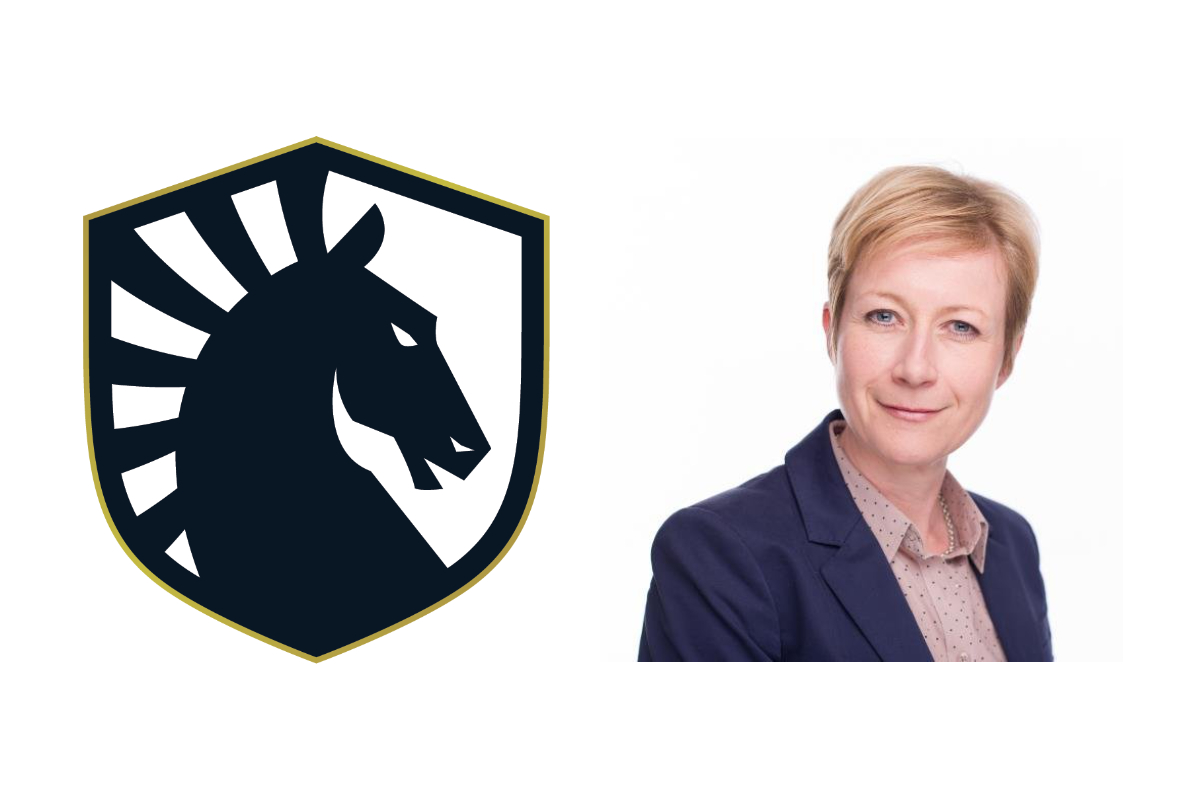 Reading Time:
2
minutes
International esports organization Team Liquid announced that entertainment, media and digital veteran Claire Hungate will become the company's new president and chief operating officer, effective immediately. Hungate will split her time between London and the company's European headquarters in Utrecht.
In her new role, Hungate will oversee Liquid's profit and loss and overall global business strategy and operations, defining and leading plans for global expansion, acquisitions and new revenue streams. In addition to leading the organization's business and commercial planning, she will provide oversight for the company's ongoing diversity, equity and inclusion efforts.
"I believe that quality is the best business model and Team Liquid embodies that through its direct relationship with its engaged, loyal and growing audience," said Hungate. "Liquid is a foundational player in esports and has grown into a global and multi-generational brand. As the industry continues to grow, we have a real opportunity to help set the agenda for the future of esports both culturally and commercially. Team Liquid have played a critical part in establishing esports history to date and I hope I can help them continue to make that mark."
For more than 20 years, Hungate has exhibited an expertise in establishing or redeveloping businesses built around the monetization of content-driven audience engagement. Most recently, she served as independent director at international games publisher Avalanche Studios Group and chair of production music library The Nerve.
Beginning in 2014, Hungate spent several years as CEO of Warner Bros. TV Production UK. She stepped into the role after facilitating Warner Bros.' purchase of her previous company, UK-and US-based television production group Shed Media PLC. At Shed, Hungate served as COO, leading a team that acquired and integrated multiple independent production companies to form the so-called 'super indie'. This included the acquisition of Wall to Wall, where she was managing director. The independent company is known for its Oscar-winning theatrical documentary Man on Wire, and reality entertainment formats Who Do You Think You Are and Supernanny – both of which were remade for the US market.
Subsequent to her tenure at Warner Bros,, Hungate helped transform multi-channel network Brave Bison Group PLC into a profitable social content studio and media network, making it the second-largest global, media and entertainment digital publisher on Facebook. Hungate is a qualified lawyer and spent the first few years of her career at the BBC in a legal role.
"From the moment we first met Claire, we've admired her knowledge, experience and passion, as well as how closely they align with our business and cultural endeavors," said Team Liquid Founder and Co-CEO Victor Goossens. "She already embodies the 'Liquid Way' and is the right fit to help us advance our priorities and drive the industry forward."
In addition to Hungate's appointment, Liquid also elevated Boudewijn Kryne to vice president of fan management, an area of continued growth and focus for the organization. Kryne, who previously served as the department's director and remains instrumental in the development of the growing Liquid+ platform, will report directly to Hungate.

The MONACO SIM RACING WORLD CUP Kicks-off at the DUBAI WORLD EXPO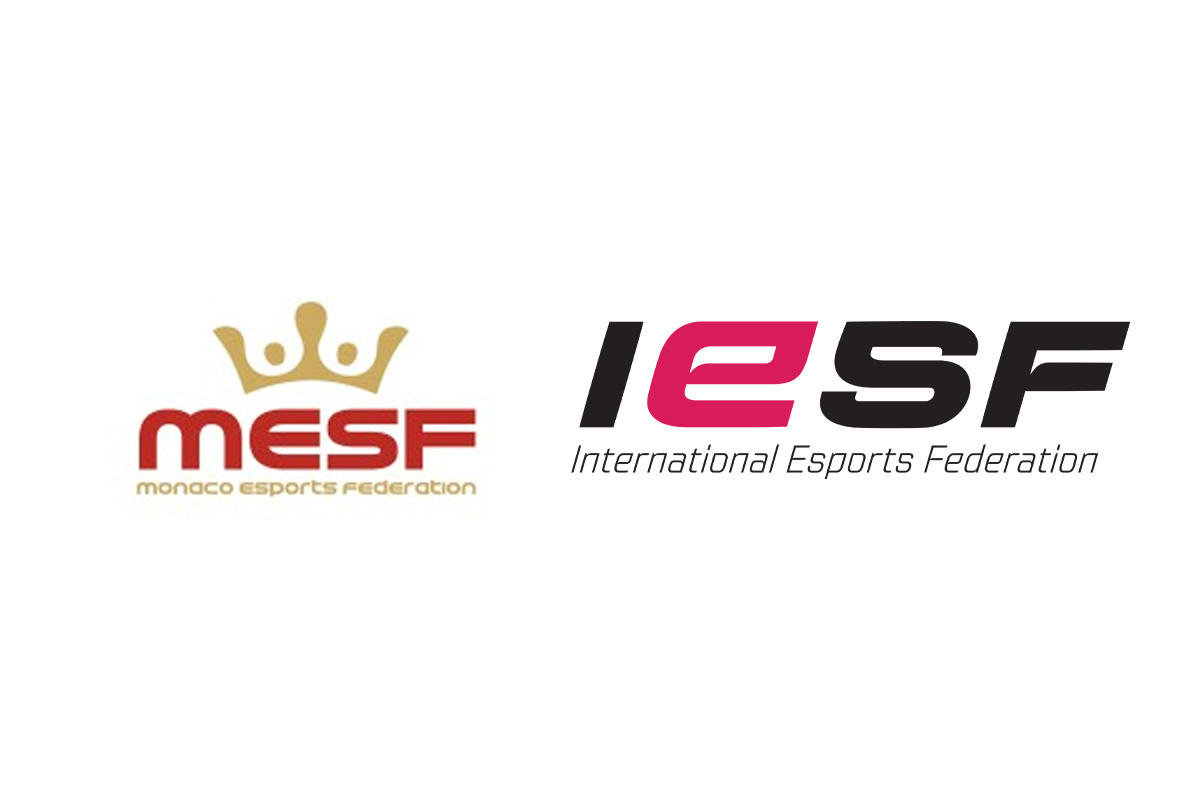 Reading Time:
3
minutes
Monaco Esports Federation (MESF) in partnership with International Esports Federation (IESF) is pleased to announce the Monaco Sim Racing World Cup warm-up event that will take place on December 7-8, 2021 in Dubai, UAE in the Pavilion of Monaco at the Dubai 2020 Expo.
The Dubai event will serve as a promo event for the Sim Racing World Cup that will be hosted live from Monaco in May 2022.
With the warm-up event, the visitors and members of the pavilions of Expo Dubai 2020 will be able to learn more about Esports. Spectators and exhibitors of the Expo have the chance to get behind the wheel of a Racing Sim and compete in the race. Professional drivers of National Federations will also show their driving skills during the event.
Qualifiers will start on the 7th of December live from the Pavilion from 18:00 to 20:00. The 8th of December will continue the qualifiers from 10:30-16:00 followed by a showcase of professional sim drivers. The Final Races will start at 17:30.
Techxhub, our Dubai-based technology partner will be setting up high-end Sim racing rigs for all enthusiasts to experience what it's like to race as a pro. Winners will receive valuable prizes provided by event partners Techxhub and Passport. GG.
Everyone interested in participating should submit an application no later than the 6th of December.
The race registration form can be found at DUBAI2020.PASSPORT.GG. Updates & additional information, including the race schedule, will also be available there.
Quotes:
"The race in Monaco 2022 aims to have 111+ nations compete against each other to showcase the skills of their national Sim Race heroes & to find the fastest Nation in the world. Monaco is home to many famous sporting events in both racing and other sports. The Monaco Sim Racing World Cup 2022 is a great opportunity to put Monaco on the map as the Sim Racing Capital of the world. We aim to create a truly international race, so where better than to kick it off at the Monaco Pavilion during the World Expo in Dubai!" Said Louis Ducruet – President of the Monaco Esports Federation.
"In order for Monaco to succeed in their search for the fastest Sim Racer and the world's fastest nation, it is important to engage the international esports community. The International Esports Federation sees the 2022 race in Monaco and the kick-off in Dubai in December as a great opportunity to engage with new international audiences and form stronger ties between our 111 member esports federations." Said Vlad Marinescu – President International Esports Federation.
"Sim Racing is still fairly small compared to other esports but due to the fact that several real races have been canceled during the corona pandemic, famous drivers participated in online Sim Races which rapidly skyrocketed the awareness of the Esport. This growing trend has also hit the Gulf Region and we see the kick-off event in Dubai as a great opportunity to present the magic of Sim Racing to our audiences in the Gulf Region and ultimately increase our sales of top-notch Racing Rigs in the MENA Region." Said Sanjay Holmukhe – CEO of Techxhub in Duabi, UAE.
"Dubai event is a great platform to show the future of the World. Countries are showing their vision on the future in their Pavilions. We are happy to support this great Esports event organised by the most famous in the racing world venue, Monaco in partnership with the global Esports governing body, International Esports Federations, IeSF. We are thrilled to showcase our Digital ID and NFT ownership developments during this event" – said Ignat Bobrovich, Founder of Passport.GG.
NASR Esports takes Global Esports Tour 2021 Dubai title in undefeated run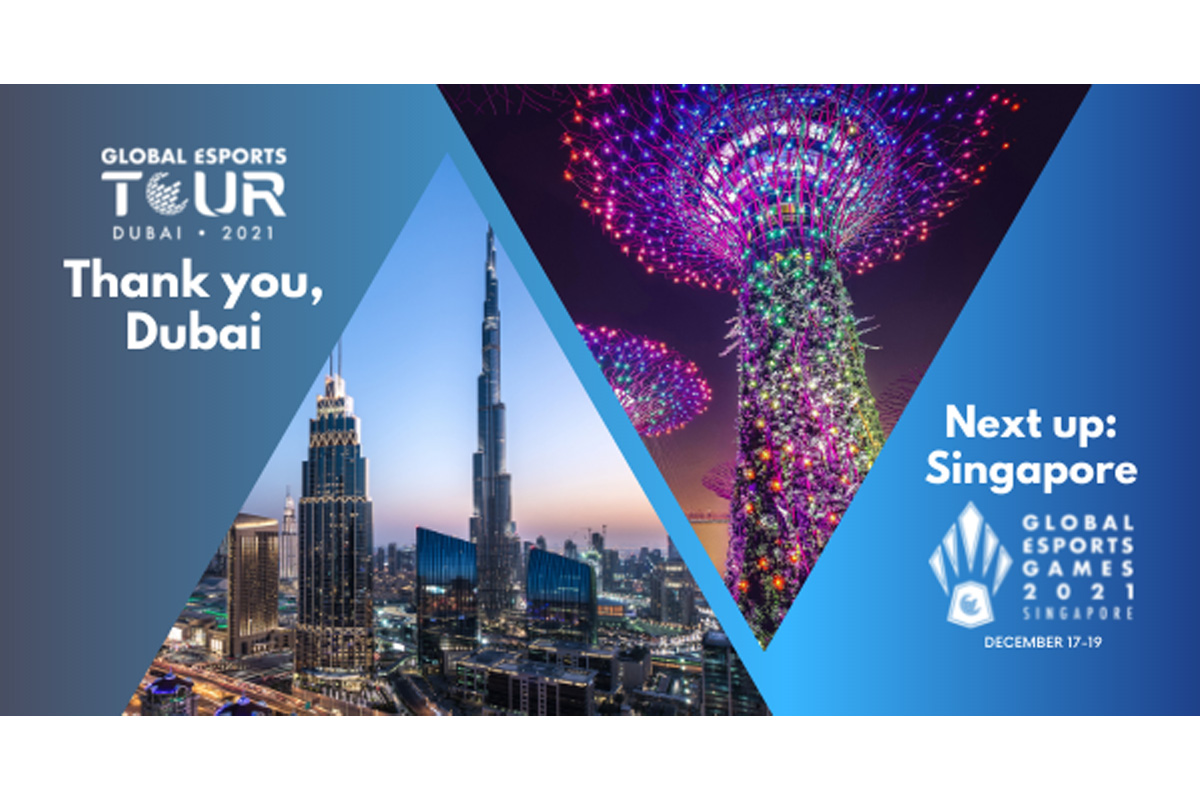 Reading Time:
< 1
minute
United Arab Emirates-based team NASR Esports lifted the Global Esports Tour 2021 Dubai title in style, winning the Counter-Strike: Global Offensive tournament in an undefeated run on November 27.
The team beat Doomsday 2-0 in the semi-finals in a best-of-three tie, before whitewashing Triple 6 3-0 in the best-of-five grand final to win the US$8,000 pay cheque.
The runners-up took home US$4,000 while Doomsday and Level E-sports won US$1,500 for making it to the final four.
They came through a field of 30 teams that took part in the open qualifiers, all vying for a spot at next year's Global Esports Tour Dubai.
NASR Esports' victory will assure them a spot at the event in March, where they will compete against the world's best professional CS:GO teams for a total prize pool of US$250,000.
The Dubai event wraps up the 2021 season of the Global Esports Tour, following successful stops in Los Angeles and Riyadh. Next up on the GEF calendar is the inaugural edition of its flagship event: the Global Esports Games held from December 17-19 in Singapore.
"Back to School": Epic Esports Events and RuHub talked about the theme of DPC tournaments in Eastern Europe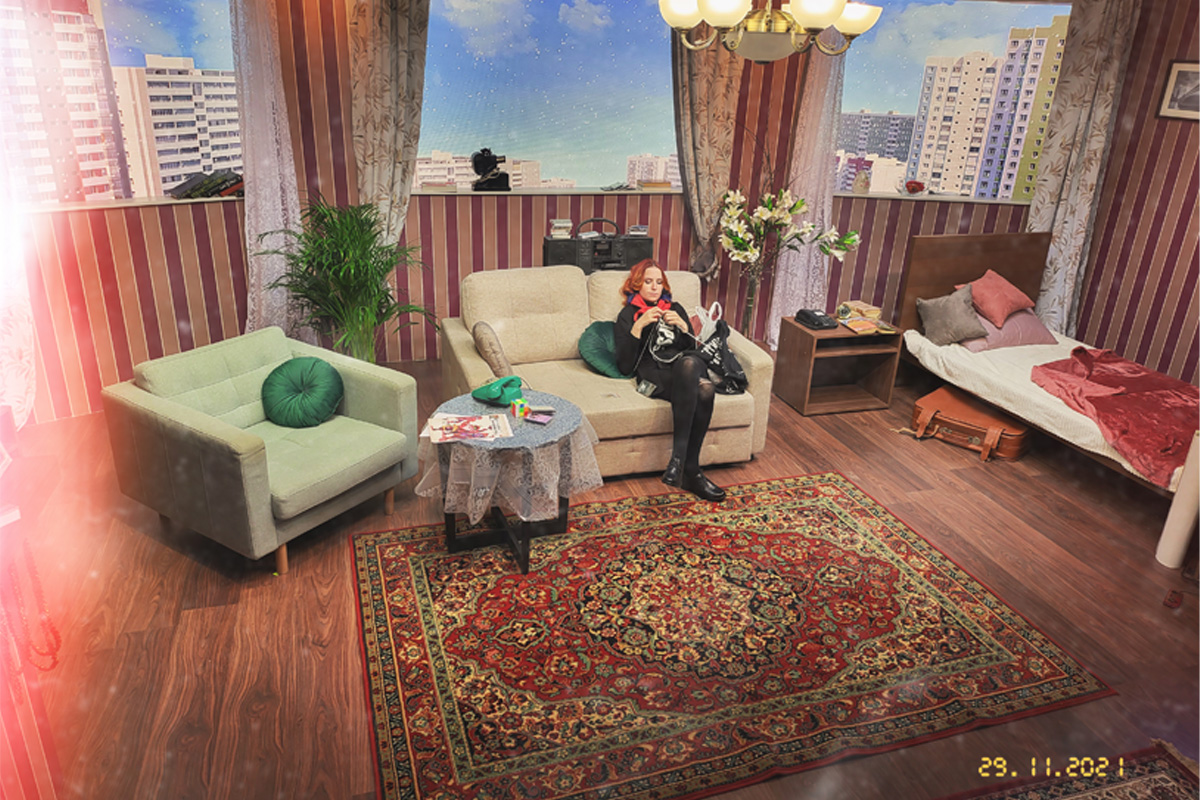 Reading Time:
< 1
minute
Tournament operator Epic Esports Events and RuHub Studio shared an idea that formed the basis for the studio space design and will manifest itself in all activities during DPC 2021/2022 in Eastern Europe.
Mark Averbuch, Product Director at Epic Esports Events:
"As you might have guessed from the RuHub Studio teaser, we have based the storyline on the theme of growing up, becoming, and learning. It will connect all three seasons of the DPC with a single line, and you will be able to observe with your own eyes how the tournament will develop and "grow up" from match to match, just as the intensity of passions increases from the group stages to the grand final."
Nikolay Petrossian, Head of RuHub Studio:
"In the first tournament of the season, the studio familiar to viewers will turn into an apartment of the 90s. Imagine that behind the scenes of the tournament is a hero, a future graduate of the school, who has a whole life ahead of him (and Dota 2, of course). His story will inspire us during the broadcast, and its elements will be reflected in thematic content and special activities for viewers. I won't reveal all the details, I'll see you on the broadcast! And remember: every stage of life — like every season of DPC — is interesting in its own way."