India's national champions to participate in the Regional Qualifiers at the Esports World Championship 2021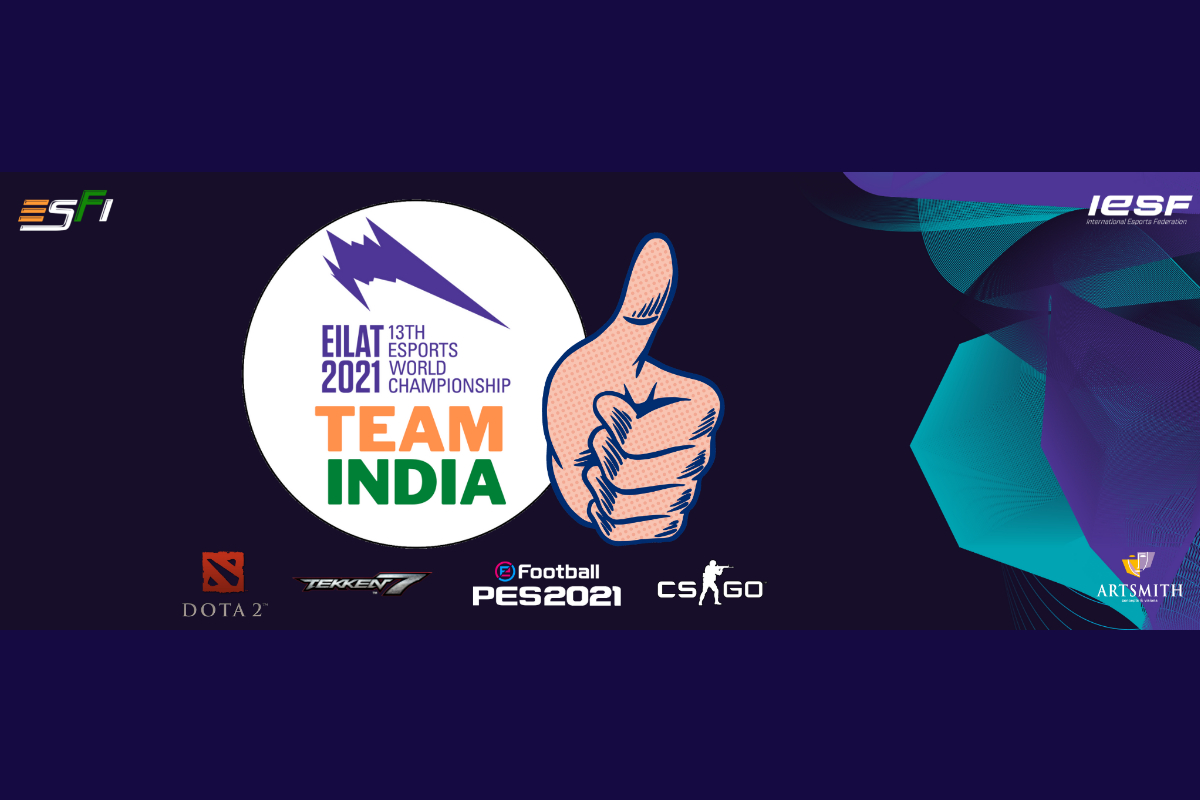 Reading Time:
2
minutes
A strong 17-member Indian contingent is geared up to present the country's challenge at the Regional Qualifiers of the 13th Esports World Championship which are scheduled online from September 11 to October 10.
After impressive title-winning triumphs at the recently-concluded National Esports Championship (NESC) 2021, Hemanth Kommu (PES 2021), Hitesh Khorwal (Tekken7), five-member Team for Dota2, comprising of captain Jaikishan Malik, Manav Kunte, Shubham Goli, Vedant Patil, Ranjit Biswal and five-member Team for CS:GO, comprising of captain Ritesh Sarda, Shuvajyoti Chakraborty, Anshul Adardkar, Hrishikesh Shenoy & Harsh Jain will represent India at the prestigious tournament.
The 2021 Esports World Championship, unlike the last edition, which was completely held virtually, will be played with the remodeled format comprising a mix of online and offline competitions. The countries are divided into 10 different regions in the Regional Qualifiers and the winners will proceed to the Finals, which will be played offline in Eilat, Israel from November 14-19. The Indian contingent is placed in the South Asia region alongside Pakistan, Sri Lanka, Nepal, Maldives and UAE.
"The NESC '21 was a stupendous success in every possible way, there were many surprising and impressive results. This Indian contingent will be tough one to beat and I'm certain that they will not only put up a strong fight but also strive for a podium finish. It's great to see a growing interest among the Indian youth towards Esports. On behalf of the Esports Federation of India, I wish the entire squad best luck for the prestigious event," said Mr Yugal Kishore Sharma, Director of Esports Federation of India (ESFI).
T
he NESC 2021 was full of surprises as the new talents dethroned the defending champions and earned themselves spots at the Esports World Championship.
In PES 2021, the defending champion Moin Amdani among the country's 31 top players, including Navneetha Anand and Ankur Diwakar, a duo which was part of Team India at the 2018 Asian Games, battled it out. Hemanth notched up a close victory against Navneetha in the final and secured himself a spot in the Regional Qualifiers. However, Amdani lost to Gulrez in losers bracket.
CS:GO also witnessed participation of 22 top Indian teams including Wicked Gaming, Tetroyd, Team Ano, Vac Banned, Redemptions and Infinity Esports. Living up to the favourites tag, Wicked Gaming put up a brilliant show and defeated Team Ano in a nail-biting summit clash.
In Tekken7, the defending champion Abhinav Tejan and other 66 top Indian athletes took part. Hitesh Khorwal aka rcool emerged as the champion after he brilliantly cut short Rohit Jain's winning run in the grand finale. The strong title contender Tejan suffered a defeat against Jeonsa, who was later defeated by mokujimaster.
In the popular multiplayer online battle arena game, DOTA 2, Team Punisher sealed a berth in the Regional Qualifiers after beating Macro Monks in the final.
This upcoming edition of the Esports World Championship will witness a strong competition with the National Esports Federations of 77 countries taking part in it. The matches will be streamed live on the International Esports Federation's official channels.
ESFI continued its partnership with Artsmith- Concepts & Visions which will continue its support as the communication partner for the prestigious World Championships.

Penta Esports launches "Penta Challenge" Valorant tournament on its new platform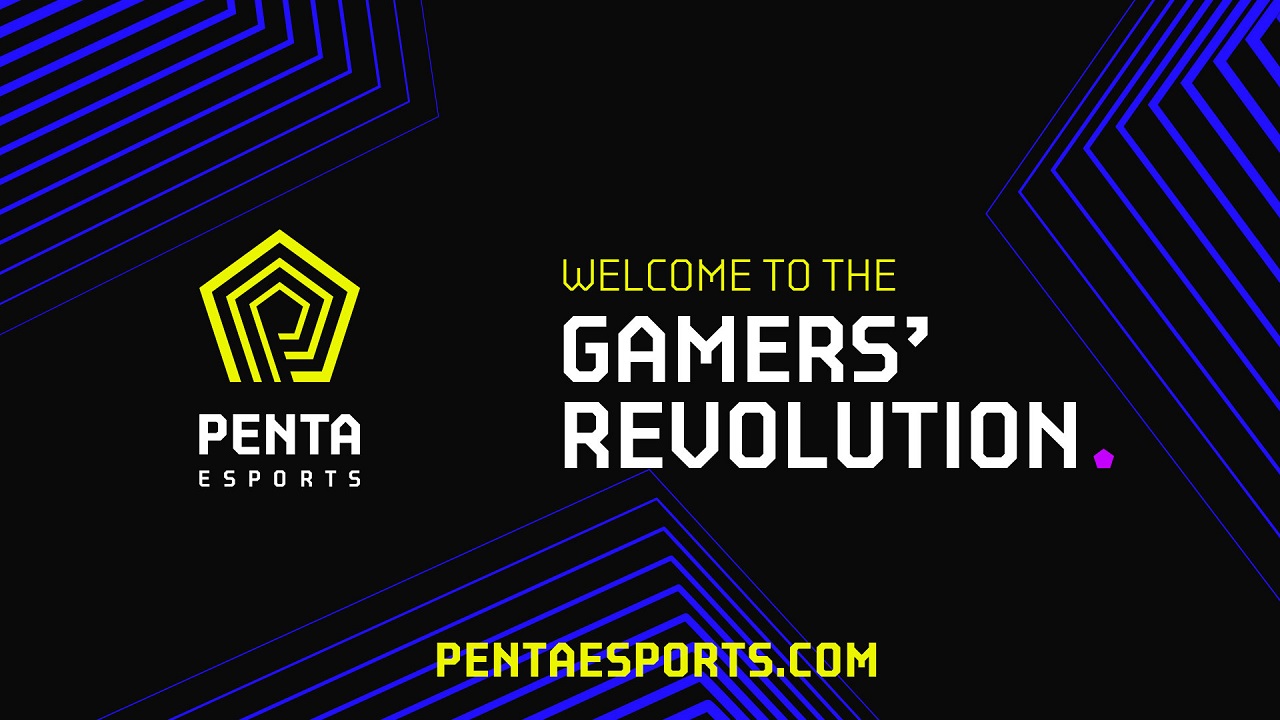 Reading Time:
2
minutes
Penta Esports, the esports division of Newgen Gaming has announced its upcoming tournament titled, 'Penta Challenge – Valorant', supported by Facebook Gaming and Trinity Gaming. This tournament will be a part of Penta Esports' newly launched IP, 'Penta Challenge'. Taking place from 5th to 24th October, the tournament has a prize pool of ₹5,00,000 and will have two open qualifiers between 5th to 10th October and 12th to 17th October, followed by a Grand Finale where 2 teams from each qualifier and 4 invited teams will battle it out for the winner's title.
The registrations for the tournament started on 24th September and will go on till 8th October on Penta Esports' newly launched platform. Matches will be broadcast quarter finals onwards for qualifier 1 and 2, while all matches from the Grand Finale will be broadcast. The matches will be available for streaming exclusively on Penta's Facebook Page. Says Penta Esports CMO Akshay Paul "We've always had the vision to bring opportunities to the player and amazing viewing experience to the spectators and our newest IP, Penta Challenge, is a step in that direction. While we'll start with Valorant, going forward, we will have the Penta Challenge for multiple game titles." Trinity Gaming founder and CEO Abhishek Agarwal says, "We're always on the lookout for good partners to be able to bring tournaments like these for the Indian esports community. Our vision is absolutely in line with the team at Penta Esports and we're sure this is going to be an amazing event!" This event will also mark the launch of Penta Esports' platform, pentaesports .com. The platform will be a one stop destination for all things esports, including match schedules, match results, VODs of tournaments and leagues, content, news, announcements and much more.
The platform will allow users to discover and register for tournaments. It will also allow teams to create recruitment posts and players to find teams. This will enable a lot more players to participate in tournaments for team-based game titles.
Penta Esports head of esports, Kiran Noojibail said, "We've been working on this platform for a while and it feels rewarding to launch it for everyone. We wanted to create a platform for Indian esports players and enthusiasts, which encompasses all major aspects of esports. Penta Challenge – Valorant will be the first tournament for our platform and we look forward to building a strong community through the platform!"
Founded by industry veterans Anurag Khurana, Kiran Noojibail and Akshay Paul, Penta Esports aims to disrupt the ecosystem in India with a holistic approach towards the sector, including leagues, tournaments, content and much more.
Prize Pool for the tournament:
| | |
| --- | --- |
| Prize Pool | ₹5,00,000 |
| 1st | ₹2,25,000 |
| 2nd | ₹1,25,000 |
| 3rd/4th | ₹50,000 |
| 3rd/4th | ₹50,000 |
| 5th-8th | ₹10,000 |
| 5th-8th | ₹10,000 |
| 5th-8th | ₹10,000 |
| 5th-8th | ₹10,000 |
| Top Fragger of Grand Finale | ₹10,000 |
Axe Deodorant announces first gaming integration in India with World Cricket Championship 3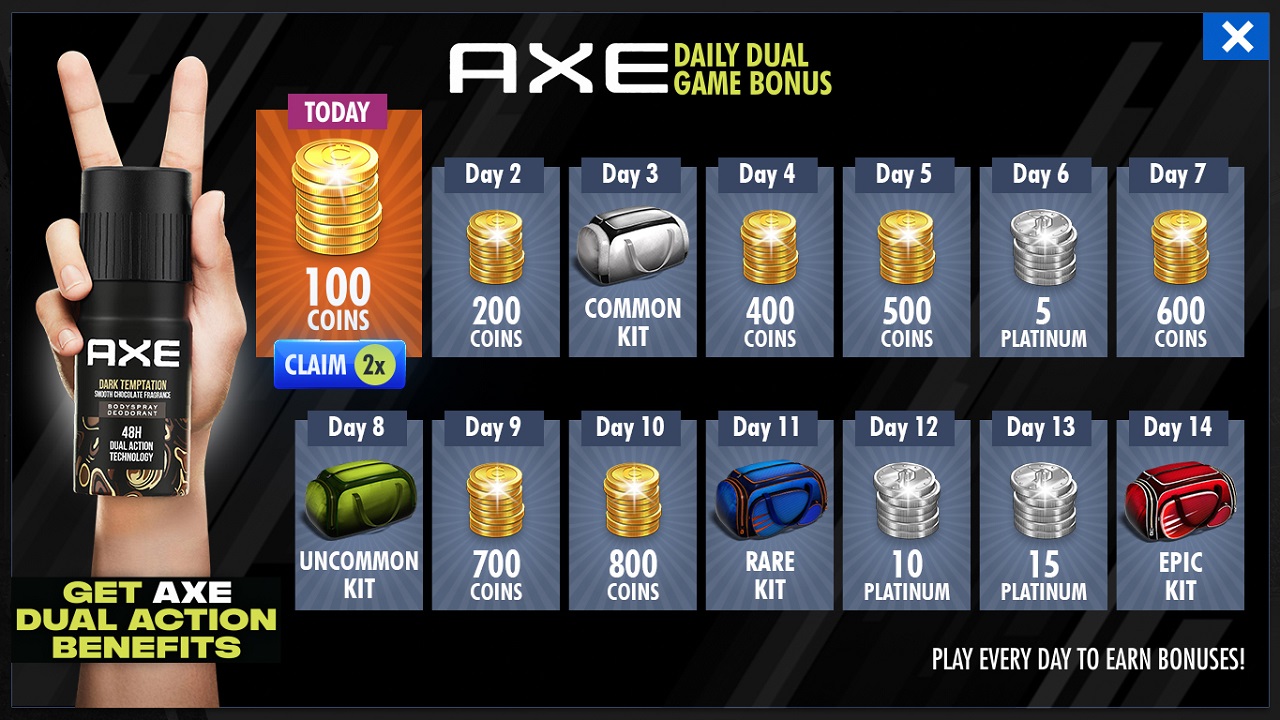 Reading Time:
2
minutes
The in-game integration inside Next Wave multimedia's WWC 3 is implemented by GroupM ESP
World Cricket Championship 3 (WCC 3) has announced the first ever in-game integration of Axe Deodorant which is implemented by GroupM ESP. This association brings alive dual benefits promised by the brand to gamers, who can upgrade two skills instead of one when they are faced with challenging situations on the field in-game. In line with the brand promise, WCC 3 players are being offered a dual benefit when they upgrade their skills in the game.
The association comes at the time of resumption of IPL 2021 and spilling over to ICC World T20.Axe Deodorant has been associated with gaming globally and this is the first-ever in-game partnership in the country.
Says Next Wave Multimedia, CEO and co-founder, P.R. Rajendran, "We're thrilled to have Axe Deodorant choose WCC 3 for its first gaming integration in the country. Given the cricket season is upon us, I think this will provide fans with more excitement while they play the game. WCC always looks forward to providing its community with the best experience and we're sure Axe Deodorant will only enhance it!"
Says HUL, General Manager, Deodorants, Shailendra Singh "The 1st love for most young guys in India is cricket. The integration of Axe with WCC 3 brings together this 1st love with another major passion points – gaming. It is a great platform to bring alive AXE's Dual action proposition with which it relaunched earlier this year. We are excited to get young consumers to level up their game – Digitally while gaming and in IRL with AXE can"
GroupM South Asia, Head – sports, esports and entertainment, Vinit Karnik said, "We're thrilled to have collaborated with Axe on WWC3. In-game integration makes brand communication very focused, along with targeting the right consumers. With the newfound sense of consumer value in gaming, users will increasingly engage with content that delivers true value. Since gaming is a massive and readily engaging market with customers, it was a perfect synergy to bring together Axe and next wave multimedia for this initiative."
WCC 3, the latest edition in the World Cricket Championship (WCC) franchise which has over 160 million downloads. The game has been infused with simulation of actual cricket, updated gameplay features like new controls, animations, real-time motions of athletes and professional cricketers, women's cricket, a comprehensive career mode with over 400 tournaments, international leagues and much more. The game recently also added a standalone esports lobby.
The game also offers multiple vernacular language commentaries apart from English by professional commentators. It offers Telugu commentary voiced by former Indian cricketer and current IPL commentator, Venkatapathy Raju. English bowler, columnist and BBC cricket commentator Isa Guha and Matthew Hayden comprise the English Commentary roster, while the ingame Hindi and Tamil versions are voiced by Aakash Chopra and Abhinav Mukund respectively.
The World Cricket Championship series has been created by Chennai based Next Wave Multimedia Pvt. Ltd., which is a subsidiary of Nazara Technologies Ltd., a leading India based diversified gaming and sports media platform. Launched in November 2020, the third instalment is the latest in the series. The game has won the Indian Game Developers Conference's "Studio Game of the Year" award and Google Play Store's "Users Choice" Award 2020.
SJM Expects Casino Licence Renewal for Ten Years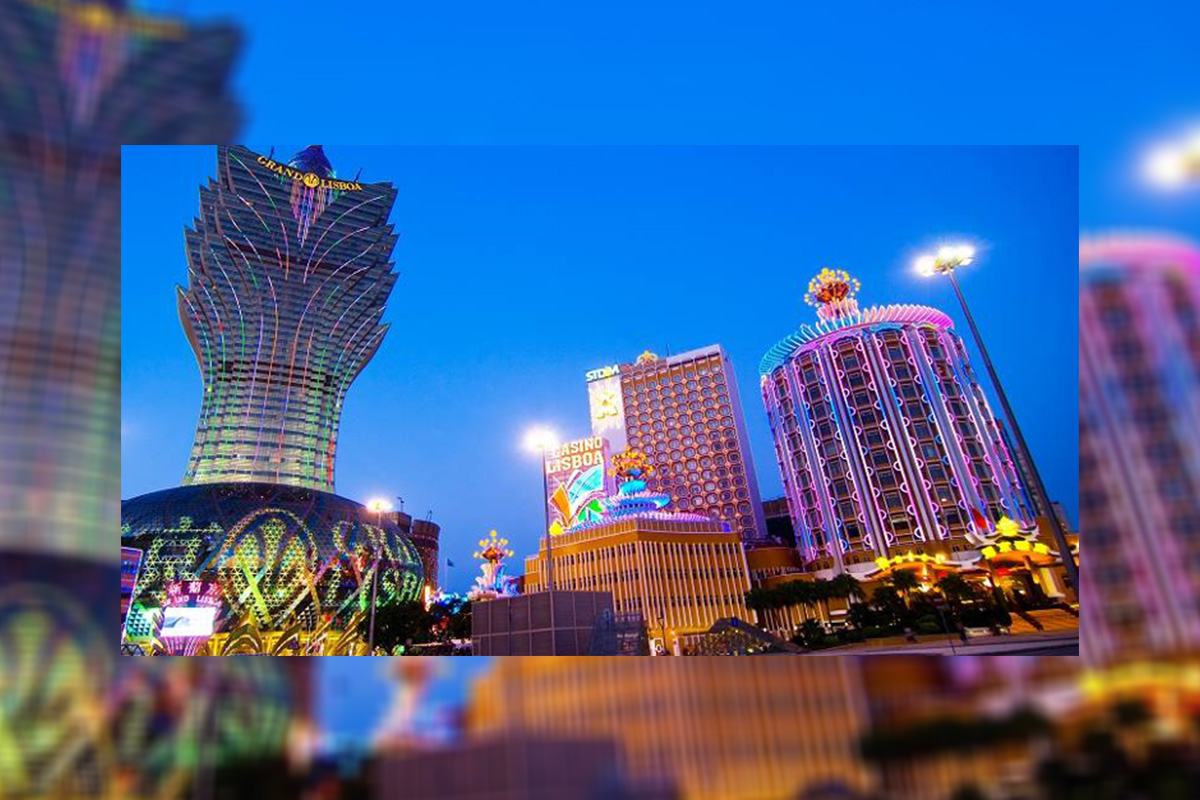 Reading Time:
< 1
minute
SJM Holdings is expecting that the authorities will extend its gaming licence beyond the current expiration date of June 26, 2022. It expects the extension won't be for twenty years but for around ten years.
During an investor meeting, the company said that the concession length would be longer than five years yet more limited than 20 years.
The current city's gaming laws state that licences can be extended for up to five years from the original 20-year term. SJM Holdings and other operators have attended a public consultation session and asked for more information on the government's proposed changes to the city's gaming laws.
Casino operators also said the government should give more details on the proposal that gaming concessionaires should be part held by a Macau resident.
Buddy Lam Chi Seng, Galaxy Entertainment senior vice president of public relations, asked if the possibility of electing "delegates" to Macau's gaming concessions to have a "greater checking" limit on the activity of the gaming firms could have a potential impact on gaming firms' daily operations.
Ku Mei Leng, chief-of-office of Macau's Secretary for Economy and Finance, answered that the public authority didn't have any "predetermined positions" on the themes, as it was still collecting opinions from the industry regarding the proposed changes.
He noted that a delegate system is already used to monitor other forms of public concession. According to previous reports, government delegates would be sent to gaming concessionaires to enable the direct monitoring of daily operations.