The Global Esports Federation Confirms First Stops of the Global Esports Tour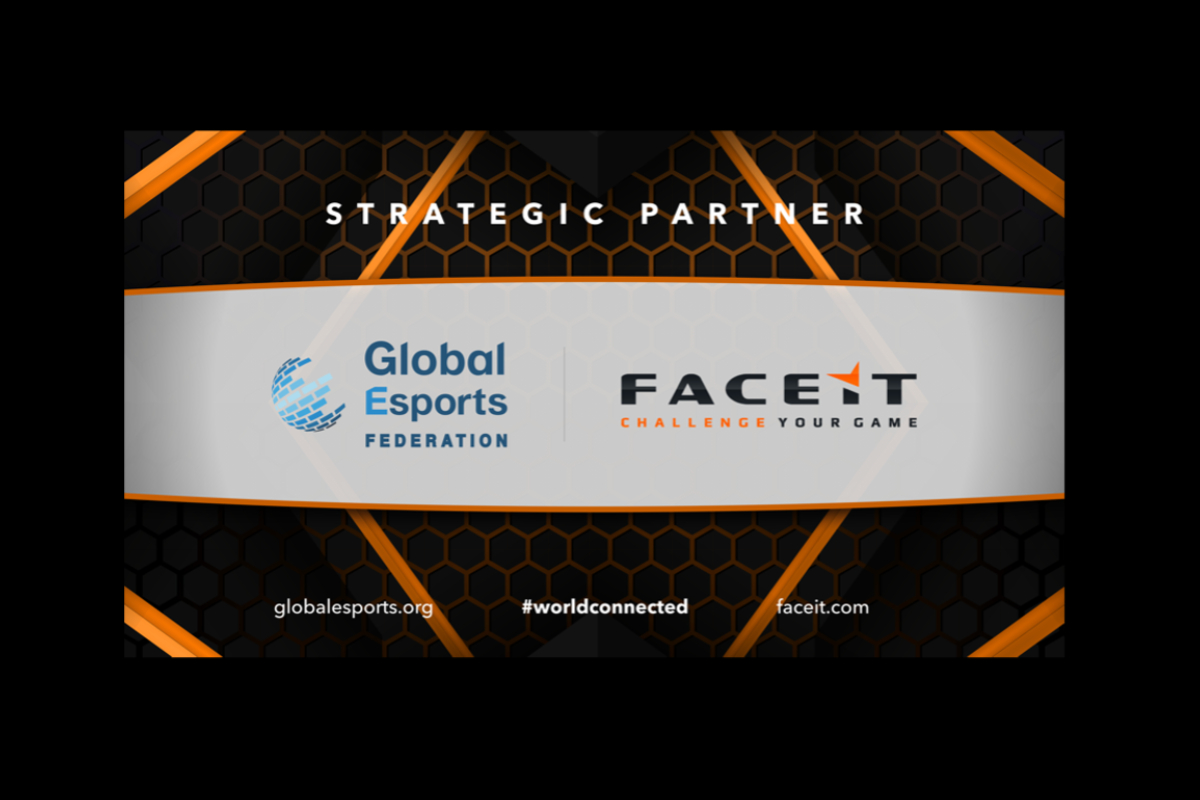 Reading Time:
3
minutes
FACEIT joins the GEF as Strategic Partner, Esports Services                                                           
The Global Esports Federation joins forces with esports leader, FACEIT, as Strategic Partner, Esports Services, as event demand bounces back. The GEF confirms the first cities to stage the Global Esports Tour in the lead up to the Singapore 2021 Global Esports Games later this year.                                       
FACEIT, the world's leading competitive online gaming platform and tournament organizer, joins the GEF in creating exciting properties, and world-class esports events including the Global Esports Tour, as it accelerates worldwide expansion. As the calendar of events expands, the partnership will benefit esports athletes and players, the wider esports community, and is set to unleash a world of opportunities.                                                      
The Global Esports Tour is the GEF's professional esports tournament comprising a series of competitions staged across key global cities throughout the year. Each tournament stage will showcase a unique esports title.
The stages for GET 2021 are:                                         
Los Angeles:  27-28 September 2021(Hearthstone)
Riyadh:    21-23 October 2021(PUBG MOBILE)
Dubai:    26-27 November 2021(CS:GO)                                              
The Global Esports Federation confirms a total prize pool of US$500,000 for the GET. The GEF will match the prize pool with a further US$500,000 commitment to the GEF's Global Social Impact Initiatives (GSII) – a network of partnerships, development and values-based social initiatives in service to the world's esports community.                                                                                                          
Chester King, GEF Vice-President and Co-Chair of the Technical, Standards & Properties Commission, said about the partnership, "The Global Esports Federation is proud to work with the team of experts at FACEIT to further develop our strategies for esports across the world. We look forward to staging the Global Esports Tour in great cities around the world."                                                       
Michele Attisani, Co-Founder and CBO of FACEIT commented, "It's fantastic to be a part of the Global Esports Federation and to help build the first Global Esports Tour. FACEIT's ambition is to build a better competitive gaming ecosystem with more opportunities for players and the community. We believe that hosting global competitions such as the GET is another step in the right direction."                                                                                                     
"With FACEIT providing their expertise in product development, technical expertise, commercial, marketing and distribution, we are committed to continue lifting up the potential for the world's esports community," said Kelvin Tan, GEF Director of Esports.                                                           
The world has seen the meteoric rise of esports, and it continues to grow, amassing an ever larger audience of diverse fans and players. This partnership will evolve opportunities for players and fans around the world, connecting them in deeper and more meaningful ways.

Penta Esports launches "Penta Challenge" Valorant tournament on its new platform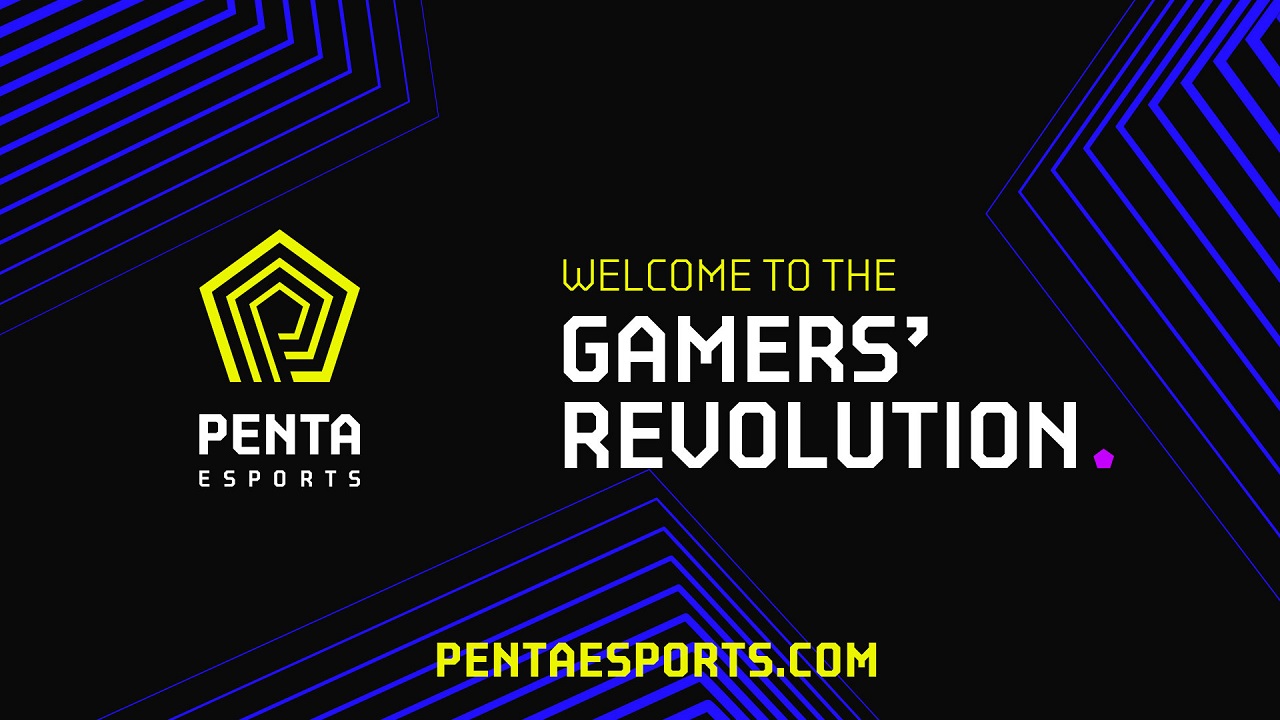 Reading Time:
2
minutes
Penta Esports, the esports division of Newgen Gaming has announced its upcoming tournament titled, 'Penta Challenge – Valorant', supported by Facebook Gaming and Trinity Gaming. This tournament will be a part of Penta Esports' newly launched IP, 'Penta Challenge'. Taking place from 5th to 24th October, the tournament has a prize pool of ₹5,00,000 and will have two open qualifiers between 5th to 10th October and 12th to 17th October, followed by a Grand Finale where 2 teams from each qualifier and 4 invited teams will battle it out for the winner's title.
The registrations for the tournament started on 24th September and will go on till 8th October on Penta Esports' newly launched platform. Matches will be broadcast quarter finals onwards for qualifier 1 and 2, while all matches from the Grand Finale will be broadcast. The matches will be available for streaming exclusively on Penta's Facebook Page. Says Penta Esports CMO Akshay Paul "We've always had the vision to bring opportunities to the player and amazing viewing experience to the spectators and our newest IP, Penta Challenge, is a step in that direction. While we'll start with Valorant, going forward, we will have the Penta Challenge for multiple game titles." Trinity Gaming founder and CEO Abhishek Agarwal says, "We're always on the lookout for good partners to be able to bring tournaments like these for the Indian esports community. Our vision is absolutely in line with the team at Penta Esports and we're sure this is going to be an amazing event!" This event will also mark the launch of Penta Esports' platform, pentaesports .com. The platform will be a one stop destination for all things esports, including match schedules, match results, VODs of tournaments and leagues, content, news, announcements and much more.
The platform will allow users to discover and register for tournaments. It will also allow teams to create recruitment posts and players to find teams. This will enable a lot more players to participate in tournaments for team-based game titles.
Penta Esports head of esports, Kiran Noojibail said, "We've been working on this platform for a while and it feels rewarding to launch it for everyone. We wanted to create a platform for Indian esports players and enthusiasts, which encompasses all major aspects of esports. Penta Challenge – Valorant will be the first tournament for our platform and we look forward to building a strong community through the platform!"
Founded by industry veterans Anurag Khurana, Kiran Noojibail and Akshay Paul, Penta Esports aims to disrupt the ecosystem in India with a holistic approach towards the sector, including leagues, tournaments, content and much more.
Prize Pool for the tournament:
| | |
| --- | --- |
| Prize Pool | ₹5,00,000 |
| 1st | ₹2,25,000 |
| 2nd | ₹1,25,000 |
| 3rd/4th | ₹50,000 |
| 3rd/4th | ₹50,000 |
| 5th-8th | ₹10,000 |
| 5th-8th | ₹10,000 |
| 5th-8th | ₹10,000 |
| 5th-8th | ₹10,000 |
| Top Fragger of Grand Finale | ₹10,000 |
Axe Deodorant announces first gaming integration in India with World Cricket Championship 3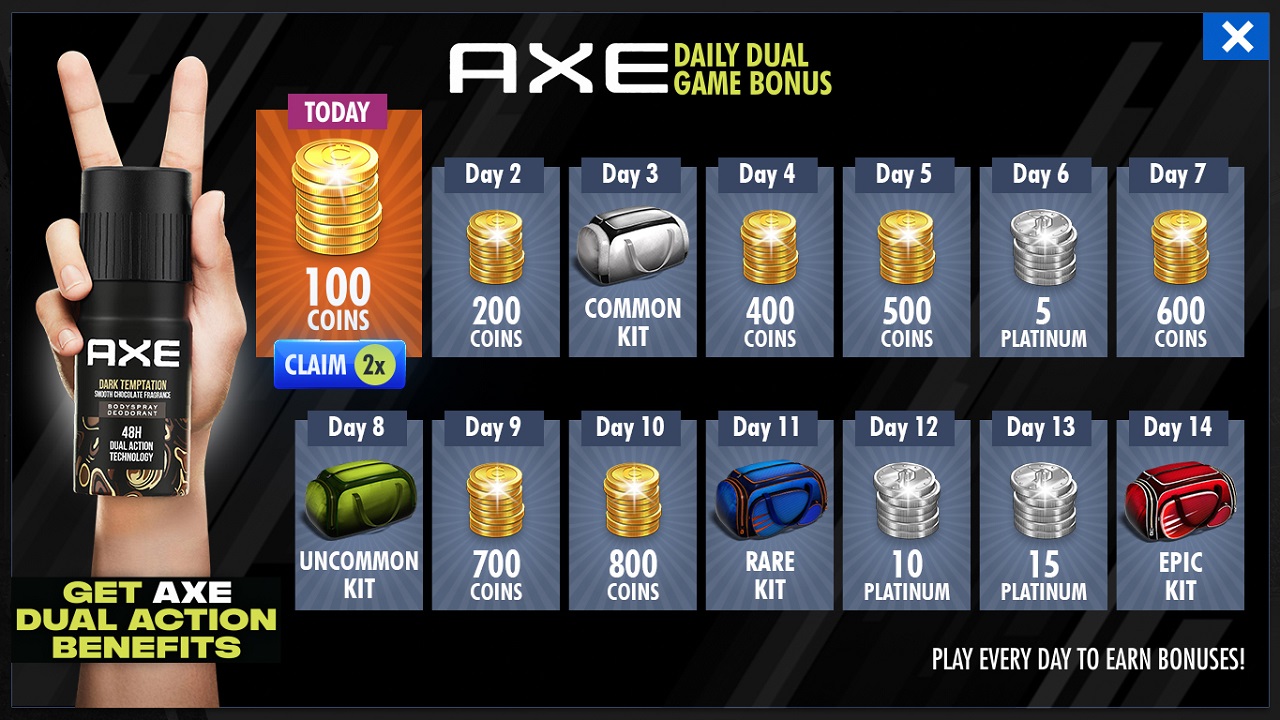 Reading Time:
2
minutes
The in-game integration inside Next Wave multimedia's WWC 3 is implemented by GroupM ESP
World Cricket Championship 3 (WCC 3) has announced the first ever in-game integration of Axe Deodorant which is implemented by GroupM ESP. This association brings alive dual benefits promised by the brand to gamers, who can upgrade two skills instead of one when they are faced with challenging situations on the field in-game. In line with the brand promise, WCC 3 players are being offered a dual benefit when they upgrade their skills in the game.
The association comes at the time of resumption of IPL 2021 and spilling over to ICC World T20.Axe Deodorant has been associated with gaming globally and this is the first-ever in-game partnership in the country.
Says Next Wave Multimedia, CEO and co-founder, P.R. Rajendran, "We're thrilled to have Axe Deodorant choose WCC 3 for its first gaming integration in the country. Given the cricket season is upon us, I think this will provide fans with more excitement while they play the game. WCC always looks forward to providing its community with the best experience and we're sure Axe Deodorant will only enhance it!"
Says HUL, General Manager, Deodorants, Shailendra Singh "The 1st love for most young guys in India is cricket. The integration of Axe with WCC 3 brings together this 1st love with another major passion points – gaming. It is a great platform to bring alive AXE's Dual action proposition with which it relaunched earlier this year. We are excited to get young consumers to level up their game – Digitally while gaming and in IRL with AXE can"
GroupM South Asia, Head – sports, esports and entertainment, Vinit Karnik said, "We're thrilled to have collaborated with Axe on WWC3. In-game integration makes brand communication very focused, along with targeting the right consumers. With the newfound sense of consumer value in gaming, users will increasingly engage with content that delivers true value. Since gaming is a massive and readily engaging market with customers, it was a perfect synergy to bring together Axe and next wave multimedia for this initiative."
WCC 3, the latest edition in the World Cricket Championship (WCC) franchise which has over 160 million downloads. The game has been infused with simulation of actual cricket, updated gameplay features like new controls, animations, real-time motions of athletes and professional cricketers, women's cricket, a comprehensive career mode with over 400 tournaments, international leagues and much more. The game recently also added a standalone esports lobby.
The game also offers multiple vernacular language commentaries apart from English by professional commentators. It offers Telugu commentary voiced by former Indian cricketer and current IPL commentator, Venkatapathy Raju. English bowler, columnist and BBC cricket commentator Isa Guha and Matthew Hayden comprise the English Commentary roster, while the ingame Hindi and Tamil versions are voiced by Aakash Chopra and Abhinav Mukund respectively.
The World Cricket Championship series has been created by Chennai based Next Wave Multimedia Pvt. Ltd., which is a subsidiary of Nazara Technologies Ltd., a leading India based diversified gaming and sports media platform. Launched in November 2020, the third instalment is the latest in the series. The game has won the Indian Game Developers Conference's "Studio Game of the Year" award and Google Play Store's "Users Choice" Award 2020.
VALORANT tournament Spike Nations returns with €60,000 to be donated to charity by Riot Games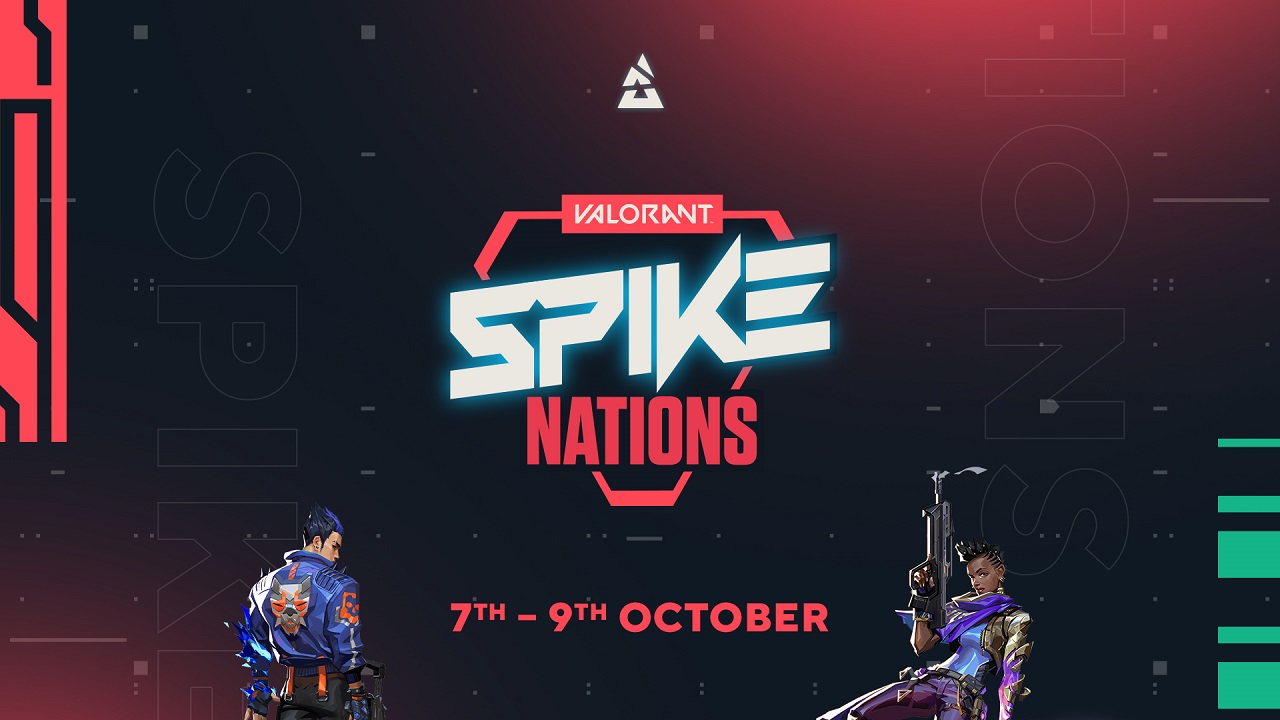 Reading Time:
2
minutes
BLAST has teamed up with Riot Games to bring back the Spike Nations VALORANT tournament for a second installment in October (7-9 October).
The three-day online tournament features 12 EMEA-based teams made up of professional esports players, popular gaming personalities and streamers, each representing their nation or region, with €60,000 donated to charitable causes.
The Spike Nations format will create opportunities for funds to be raised and added incentives for teams to beat each other, upping the stakes in the process. Each team will be competing for national glory as they tussle with each over three-days of VALORANT action next month.
The tournament consists of three groups of four. The top two teams in each group will progress to the final knockout stage. VALORANT's latest map addition Fracture will also feature in the tournament.
Further information in the coming weeks will be announced on the format, teams, other tournament mechanics and how the €60,000 will be donated to charity by Riot Games.
The nations competing include:
Team United Kingdom
Team France
Team Spain
Team Portugal
Team Nordics
Team Poland
Team Turkey
Team CIS
Team Italy
Team DACH (Germany, Austria, Switzerland)
Team Benelux (Belgium, Netherlands, Luxembourg)
Team Eastern Europe
Leo Matlock, VP of Commercial at BLAST, said: "Welcoming back Spike Nations for a second year is testament to how well the inaugural event in 2020 was received by the VALORANT community. We've made some exciting additions to the tournament, added new teams made up of more nations than before. We can't wait to rekindle old rivalries and create fun storylines for fans to enjoy.
"BLAST has proven itself as the leading esports tournament organisation and we are delighted to partner up again with Riot Games and create more incredible VALORANT experiences for fans who love the game or are experiencing it for the first time."
Felix Morgan, VALORANT Product Lead, Europe said: "After hearing such positive feedback from both creators and fans during last year's Spike Nations event, this year we're partnering with BLAST to deliver something even bigger and better. We've got some great surprises in store and feel confident that this year will deliver an even better fan experience. We can't wait to see our country teams battling it out for a good cause."
Last year's first ever Spike Nations took place in November with 10 teams competing against each other. The final saw Team Portugal beat Team United Kingdom 2-0