Le Mans Virtual Series – Joint Venture Between Motorsport Games and Automobile Club de l'Ouest – Reveals Full Driver Entry List for the 2021-22 Season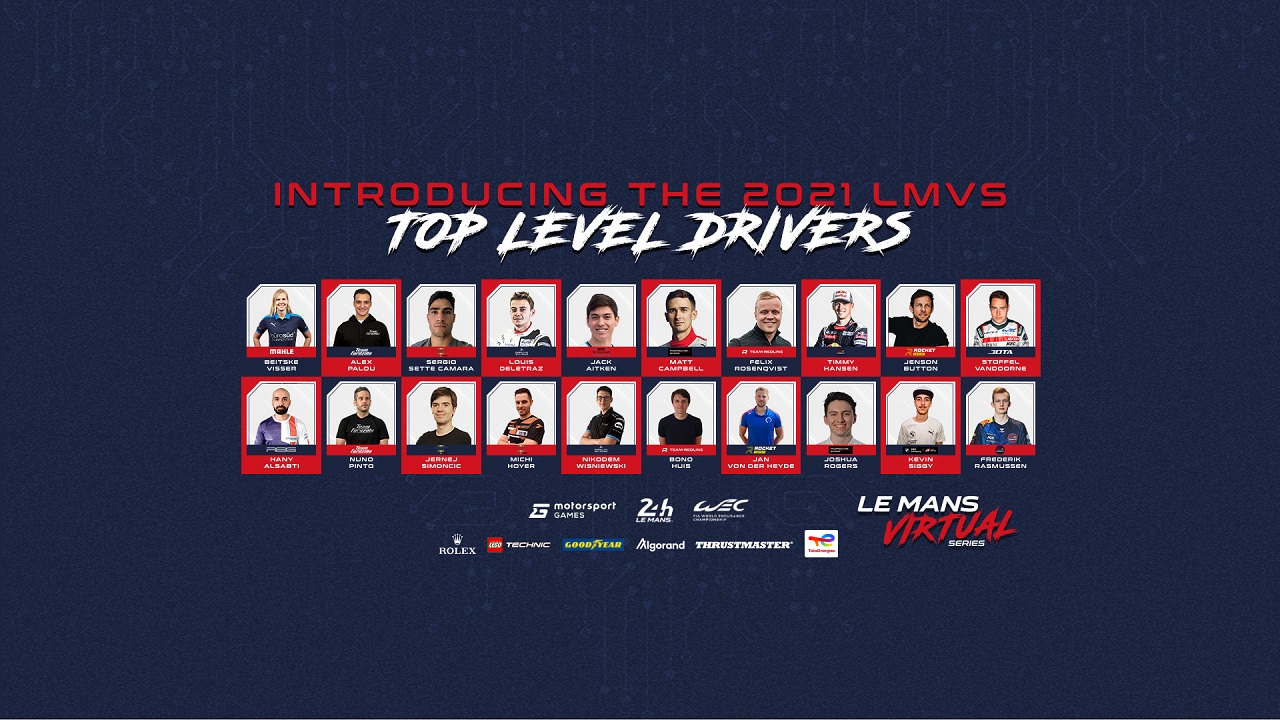 Reading Time:
4
minutes
The recently launched 24 Hours of Le Mans Virtual Series, a joint venture between Motorsport Games Inc.  — a leading racing game developer, publisher and esports ecosystem provider of official motorsport racing series throughout the world — and the Automobile Club de l'Ouest ("ACO") — the creators and organizers of the world-famous 24 Hours of Le Mans and promoter of the FIA World Endurance Championship of the Federation Internationale de l'Automobile (the "FIA WEC"), announces today the full entry list for the 2021-22 Endurance Esports Championship.
The 38 team entries feature 177 driver names on the full-season roster list and include champions and prominent drivers from nearly all major motorsport disciplines, including Formula One, the WEC, INDYCAR, the International Motor Sports Association ("IMSA"), Formula 2 and 3, Formula E and Extreme E, GT World Challenge and more. Participating this season are open-wheel luminaries of motorsport, such as 2009 F1 Champion, Jenson Button, F2 racer, Jack Aitken, Formula E racer Sergio Sette Camara, current INDYCAR Championship points leader, Alex Palou and INDYCAR driver and 2019 INDYCAR Rookie of the Year, Felix Rosenqvist.
The Le Mans Virtual Series' driver roster also contains some of the most exciting up and coming young professional drivers, including F2 and F3 stars Liam Lawson, Bent Viscaal, Victor Martins and Caio Collet, as well as female driver Beitske Visser, who races in the W Series and the WEC. The FIA WEC, 24 Hours of Le Mans and IMSA are represented by former champion Bruno Senna, plus former F1 stars Stoffel Vandoorne, Harry Tincknell, Will Stevens, Matt Campbell, Yifei Ye and many other prominent racers.
Demonstrating his racing versatility, Timmy Hansen – World Rallycross and Extreme E driver, will race alongside winners from Japan's Super GT, the Super Formula championships and GT racers from all around the world. Rounding out the list of professional racing drivers is last year's 24 Hours of Le Mans Virtual winning line-up, who are reuniting for the Rebellion GPX Williams team to defend their title. Teams making up the rest of the grid include Team Fordzilla, Red Bull Racing Esports, Team Redline, Panis Racing, Team Project 1 and Team WRT, among others, plus championship and Le Mans-winning worldwide brands, such as Alpine, Ferrari, Porsche and BMW, just to name a few.
Joining this roster of esteemed professional racing drivers are elite competitors from the sim racing scene, including popular names such as Michi Hoyer, Bono Huis, Jan von der Heyde, Joshua Rogers and Kevin Siggy. There will be 98 sim drivers within the full 177 driver roster.
An overview of the driver roster construction and format is as follows:
Teams must submit a full-season roster of 4 or 5 drivers.
A minimum of 2 drivers must be FIA graded (or its equivalent).
The remaining drivers are sim drivers.
For each of the first 4 online rounds, teams will nominate 3 drivers from their full season roster 7 days before each race. Of these, one must be an FIA-graded driver (or its equivalent).
For the 24 Hours of Le Mans Virtual finale – scheduled to be held January 15th and 16th, 2022 in Birmingham, UK at the 2022 Autosport International motorsport show – line-ups will increase to 4 drivers per entry with a minimum of 2 FIA-graded drivers (or its equivalent). An additional 20 entries are expected for the live, televised event, with some of the most well-known motorsport names in the world due to appear.
Given the ongoing calendar uncertainty in real world racing, there is provision within the regulations to allow for the replacement of FIA-graded drivers if the originally nominated drivers are not available.
The combination of top level names from these two racing worlds competing on classic tracks, culminating in the 24 Hours of Le Mans Virtual – the virtual equivalent to the world's greatest sportscar event – promises to deliver exciting and highly competitive endurance events that are guaranteed to thrill esports enthusiasts globally.  For those same fans, running alongside the Le Mans Virtual Series will be the Le Mans Virtual Cup  – an esports series where anyone with rFactor 2 can compete and earn the opportunity to secure a spot on the grid for the 24 Hours of Le Mans Virtual.
Supporting this year's Le Mans Virtual Series will be some of the world's most high-profile brands, including: Thrustmaster as Official Hardware Partner, Rolex as Official Timepiece Partner, Total Energiesas Official Energy Partner, Goodyear as Official Tire Partner, LEGO® Technic as Official Engineering Partner and Algorand as Official Blockchain Partner.
About Le Mans Virtual Series
Le Mans Virtual Series is a global, elite esports series made up of 5 rounds which bring together endurance racing and sim racing's top teams to compete on some of the world's most famous racetracks. International FIA-licensed real-world drivers are teamed up with leading esports protagonists to take on endurance classics for a total prize fund of US$250,000, culminating in the prestigious 24 Hours of Le Mans Virtual which will take place live and televised at the Autosport Show International at the Birmingham, UK. The Le Mans Virtual Series is a joint venture between leading racing game developer, publisher and esports ecosystem provider of official motorsport racing series throughout the world, Motorsport Games, and the Automobile Club de l'Ouest ("ACO") – the creator and organizer of the world-famous 24 Hours of Le Mans and promoter of the FIA World Endurance Championship (FIA WEC).
Round 1: 4 Hours of Monza, Italy                     September 25, 2021                           Online only
Round 2: 6 Hours of Spa, Belgium                    October 16, 2021                                 Online only
Round 3: 8 Hours of Nürburgring, Germany November 13, 2021                              Online only
Round 4: 6 Hours of Sebring, USA                    December 18, 2021                             Online only
Round 5: 24 Hours of Le Mans Virtual             January 15/16, 2022                           ASI, Birmingham, UK
LEC Introduces Sporting Financial Regulations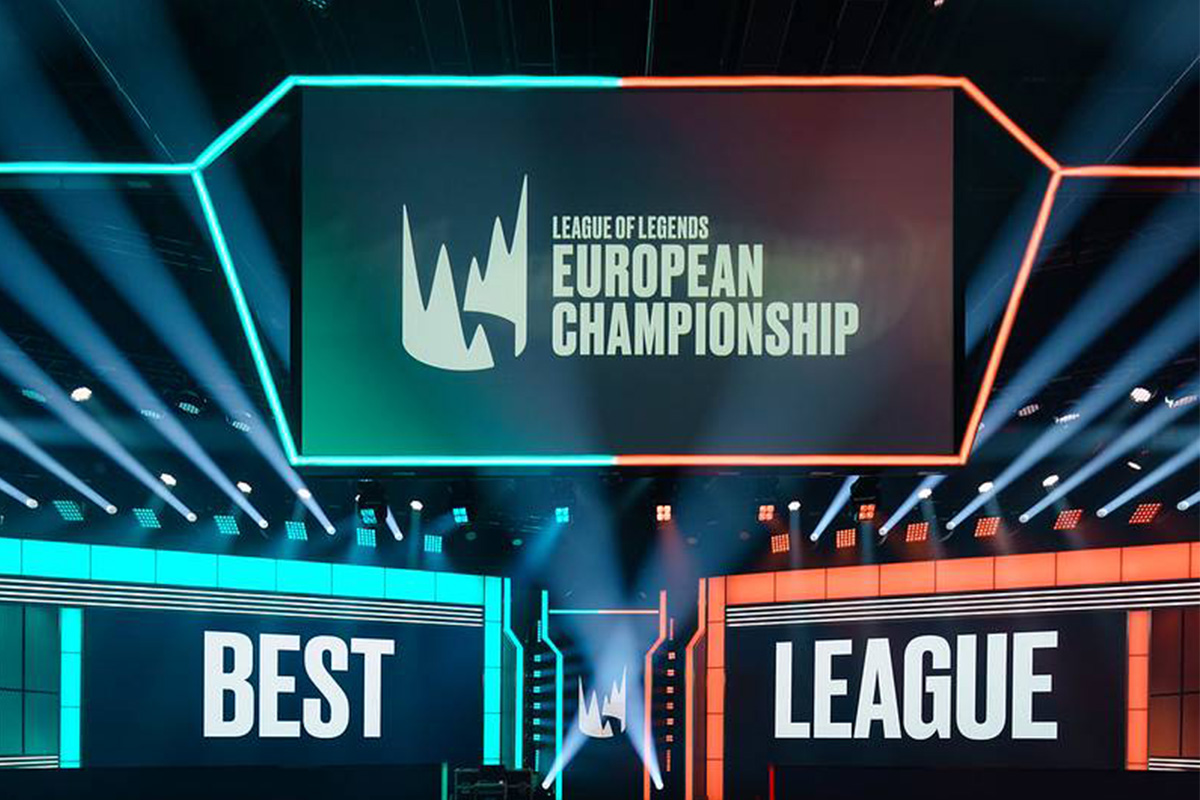 Reading Time:
2
minutes
To support the long-term financial stability and competitive balance of the LEC, the league is going to introduce new financial regulations – known as Sporting Financial Regulations (SFR) – for the start of the 2024 LoL Esports Season.
The LEC SFR will encourage teams to maintain the total sum of its five highest-paid player salaries below a certain threshold, with teams exceeding the threshold having to pay an excess fee (SFR Fee).
In doing so, the LEC seeks to create a financially sustainable environment for its pro players, partnered teams, and the league itself, allowing all parties to grow at a healthy and scalable pace, and protect the ecosystem from unsustainable spending practices. In addition, the framework will support the league by creating a better competitive balance and more engaging competition, further enhancing the experience for players and fans.
"In the current economic climate, we are dedicated more than ever to creating a sustainable future for our players, teams, and the LoL Esports ecosystem in EMEA as a whole. The LEC SFR, which will come into effect from the beginning of the 2024 Season, is one way in which we're continuing to work towards our goal of long-term financial sustainability. By doing this, we aim to encourage teams to operate more sustainable businesses to provide job security for players and ensure we serve our fans for decades to come," said Maximilian Peter Schmidt, Director of League of Legends Esports EMEA.
SFR will encourage each team to maintain the total sum of salaries (known as SFR Spend) paid to the top five highest-paid players in a team within a certain range. The range includes both an upper spending threshold (SFR Threshold) and a lower spending threshold (SFR Floor), with the lower spending threshold amounting to 50% of the SFR Threshold. Meanwhile, the SFR Threshold is calculated based on a number of considerations, including LEC player salaries, League Revenue Pool of the current and forecasted years, team financial data – such as revenue and expenses – and other market indicators. Teams that exceed the SFR Threshold will be imposed with an SFR Fee.
An exception will be made to teams if a player enters into a contract with the team either during or before the end of the 2023 LEC Season Finals. In this instance, the SFR Spend will be reduced by one-fifth of the SFR Threshold or the actual salary amount; whichever is lower.
The policy will be introduced starting from the 2024 LEC Global Contract Start Date (21 November 2023), with the first cycle running until the 2024 LEC Global Contract End Date (18 November 2024).
Abios Powers Nigerian Esports Betting Brand Oyawin with Data and Widgets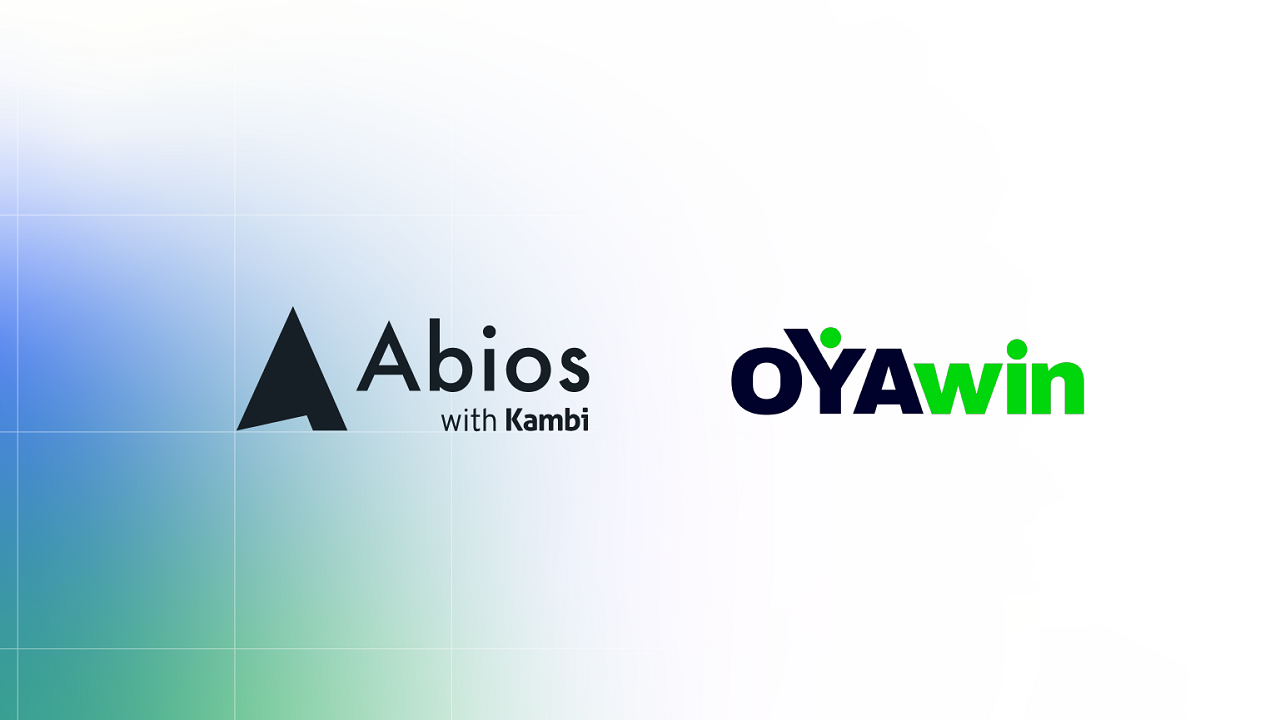 Reading Time:
< 1
minutes
As part of Kambi Group, Abios powers Nigerian sports betting brand Oyawin with odds and statistics from the largest matches and tournaments in esports.
Oyawin, the newly launched mobile-first sportsbook, allows Nigerian esports fans to access a wide range of statistics, as well as streams and odds from top esports matches, directly on their phones.
Abios has supplied 1337Pro with data and statistics for the largest esports titles, including CS:GO, Dota 2 and League of Legends, for years. The organisation has expanded from being a media platform to include a sportsbook solution and Oyawin, a sports betting brand registered in Nigeria.
With the help of Abios' product portfolio, Oyawin can provide a comprehensive esports solution to Nigerian bettors. It is focused on tier 1 esports titles, including CS:GO, League of Legends and VALORANT. With access to Abios' full portfolio, Oyawin can engage their audiences with engaging content such as player props, data visualisations and embedded streams.
It also features Abios' esoccer solution, allowing fans to engage with engaging around-the-clock content supported by widgets and streams.
Oskar Bonnevier Fröberg, CEO and Founder of Abios comments: "To support the growth of esports in Nigeria, we're delighted to supply Oyawin with our esports odds, statistics and data visualisations. It allows Nigerian bettors to discover and get access to engaging content for the largest tournaments in esports."
Jason Foster, Managing Director of 1337Pro Bet: "Abios data has powered 1337pro.com for years, from fixtures, statistics and results to live stream links. We have now extended this success with full odds and trading integration for Oyawin. The platform's successful launch has given us complete confidence in Abios and our products. We look forward to delighting our sportsbook operators."
Global Esports Federation Attends UN and Commonwealth Meetings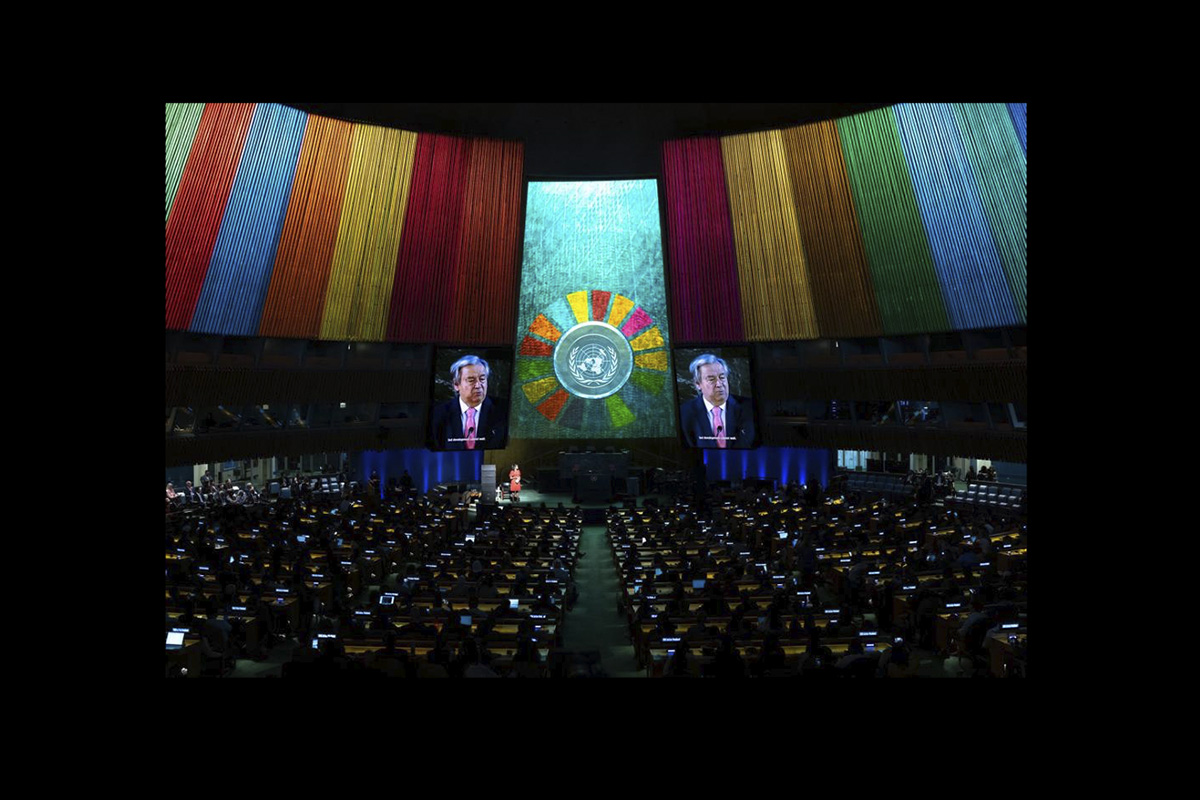 Reading Time:
2
minutes
The Global Esports Federation (GEF) has attended the 10th Commonwealth Youth Ministers' Meeting (#10CYMM) in London and the United Nations 78th General Assembly (#UNGA78) in New York City. The GEF actively supports the United Nations Sustainable Development Goals (#GlobalGoals) and emphasises its commitment to youth empowerment and a more connected world.
At the UN Headquarters, the GEF engaged with global youth, world leaders, and organisations showcasing its dedication to the #GlobalGoals. It underlined the opportunity and role in empowering youth and making a societal impact.
As a partner of #SDGdigital, and alongside the ITU Secretary General, Doreen Bogdan-Martin, the GEF presented the GameChangers Award, recognising youth-led organisations with innovative solutions for societal challenges.
"Sharing the messages of our community from London to New York City this week has been truly inspiring. Meeting world leaders and members of our global community, we conveyed the message that gaming and esports can be a powerful force for positive change in society, particularly for our youth. While many of us are connected, there are still 2.6 billion people who are not connected and therefore are left behind. The GEF is committed to working with partners worldwide to unlock the full potential of esports for a brighter future for all in our global community," Paul J. Foster, CEO of the Global Esports Federation, said.
The GEF Vice President, Adrian Lismore, joined the Commonwealth Secretary-General, Rt Hon Patricia Scotland KC, at the 10th Commonwealth Youth Ministers' Meeting in London. The Ministerial Outcome Statement included the acknowledgment of the "economic value to the member states and welcome partnership with the Global Esports Federation and other stakeholders to further develop initiatives and projects."
The summit brought together over 400 delegates, including Ministers, Government and Senior Officials as well as young leaders, to ratify the Marlborough House Commitment, inspiring hope among Commonwealth youth.
The Commonwealth Youth Ministers acknowledged the potential of esports in driving youth engagement, innovation and economic growth, welcoming partnerships with the GEF. They also recognised the role of start-ups, including esports, in employment generation, innovation and technological advancement, pledging support for their growth.