Socios.Com Partners With LaLiga To Become Global Fan Engagement Partner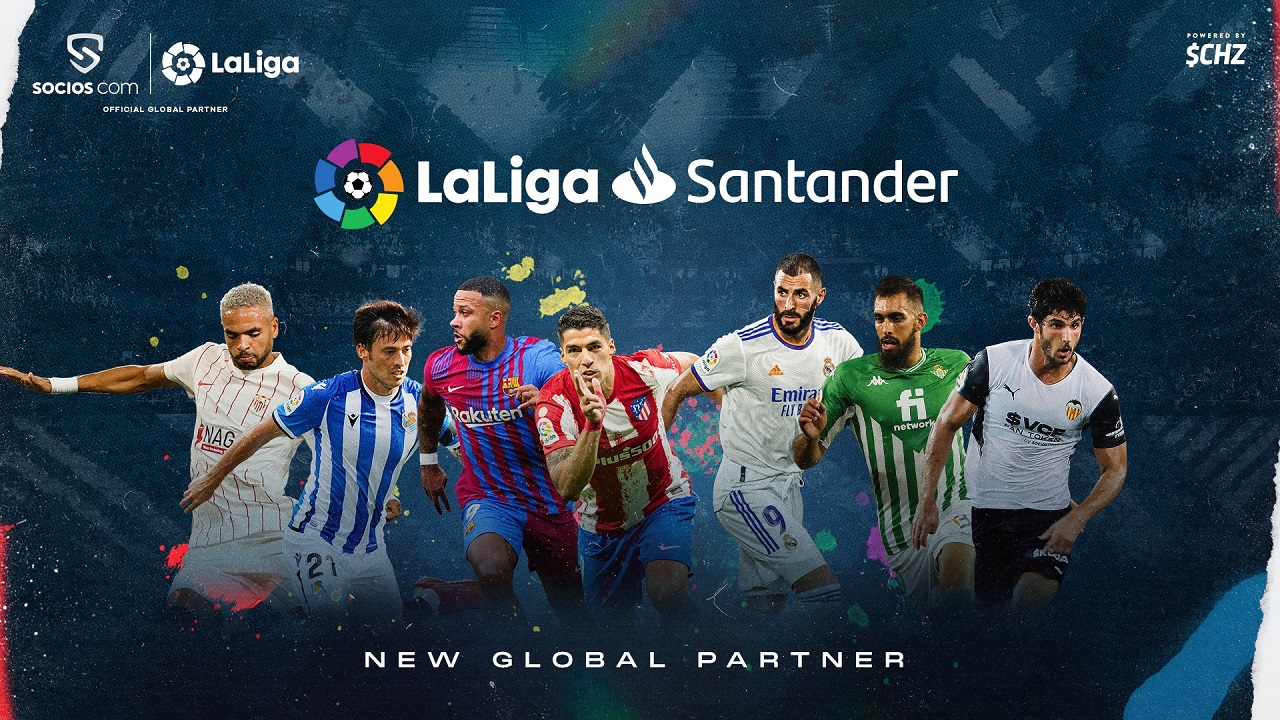 Reading Time:
2
minutes
Socios. com, the leading provider of blockchain-driven Fan Engagement solutions for the sports and entertainment industry, and LaLiga have announced an agreement that will see the creators of Fan Tokens become Global Fan Engagement Partner of Spain's top tier football league.
Socios com and LaLiga will work together to create new opportunities for the league's more than 800 million global fans to engage actively with the brand through the platform's cutting-edge blockchain technology solutions.
This partnership will give LaLiga Santander fans the chance to get closer than ever to their heroes, regardless of where in the world they are based, and to access unique rewards such as official products, signed jerseys, free tickets and once-in-a-lifetime opportunities.
Driven by the central belief that transitioning passive fans into active fans is essential to the future of sport, Socios. com is a direct-to-consumer (D2C) platform that leverages blockchain technology to provide the world's leading sporting organizations with the tools to engage with and monetize their global fanbases.
Since its creation, in 2019, Socios. com has been enhancing Fan Experience across the global sports industry through Fan Tokens, collectible digital assets that provide owners with access to voting rights in polls, VIP rewards, exclusive promotions, AR-enabled features, chat forums, games and competitions on Socios.com.
Over 40 global leading sport organisations across 20 different countries and seven different sports have launched their official Fan Token on the Socios.com app, home to a growing global community of nearly 1.3M sports fans. The list includes LaLiga Santander clubs FC Barcelona, Atlético de Madrid, Valencia CF and Levante UD, as well as other football giants across the globe, Formula 1 teams, esports organisations and mixed martial arts brands, among others.
Fan Tokens have consolidated as one of the fastest growing revenue streams for the sports industry, generating over $200 million in profits for Socios. com's global network in a little over two years since the first token was released.
The partnership with LaLiga, the first major football league to join the platform, sets a new milestone for Socios. com and strengthens its position in Spain, a strategic country in which the company is about to inaugurate its new offices. The agreement also reasserts the position of Socios. com as the global leaders of blockchain-driven fan engagement solutions for the sports industry.
Alexandre Dreyfus, Founder and CEO of Socios. com, said: "We are very excited and proud to be partnering with LaLiga, one of the biggest brands in global sports, with over 800 million fans around the world, and home to legendary clubs that have helped write the history of football."
"The LaLiga partnership will allow us to take another step forward in our mission to bring about a new era of global fan engagement, where fans are no longer spectators, but empowered, active participants".
"It is no coincidence that LaLiga has become the first major European football league to partner with Socios.com. Over the past few years they have earned a reputation for being one of the most innovative brands in sports, leading the way for organisations worldwide in terms of embracing innovation and leveraging new technologies. This partnership is yet another demonstration of their boldness and leadership".
"At LaLiga we are pleased to partner with Socios. com, one of the global leaders in fan engagement solutions for the sports industry. Thanks to this agreement, all our fans around the world will be able to connect more actively with their favorite players and teams. For us it's a way of getting closer to them and offering them new experiences", said Oscar Mayo, Executive Director of LaLiga.

ENDPOINT CEX WILL BECOME THE FIRST UK ESPORTS TEAM TO LAUNCH A FAN TOKEN ON SOCIOS.COM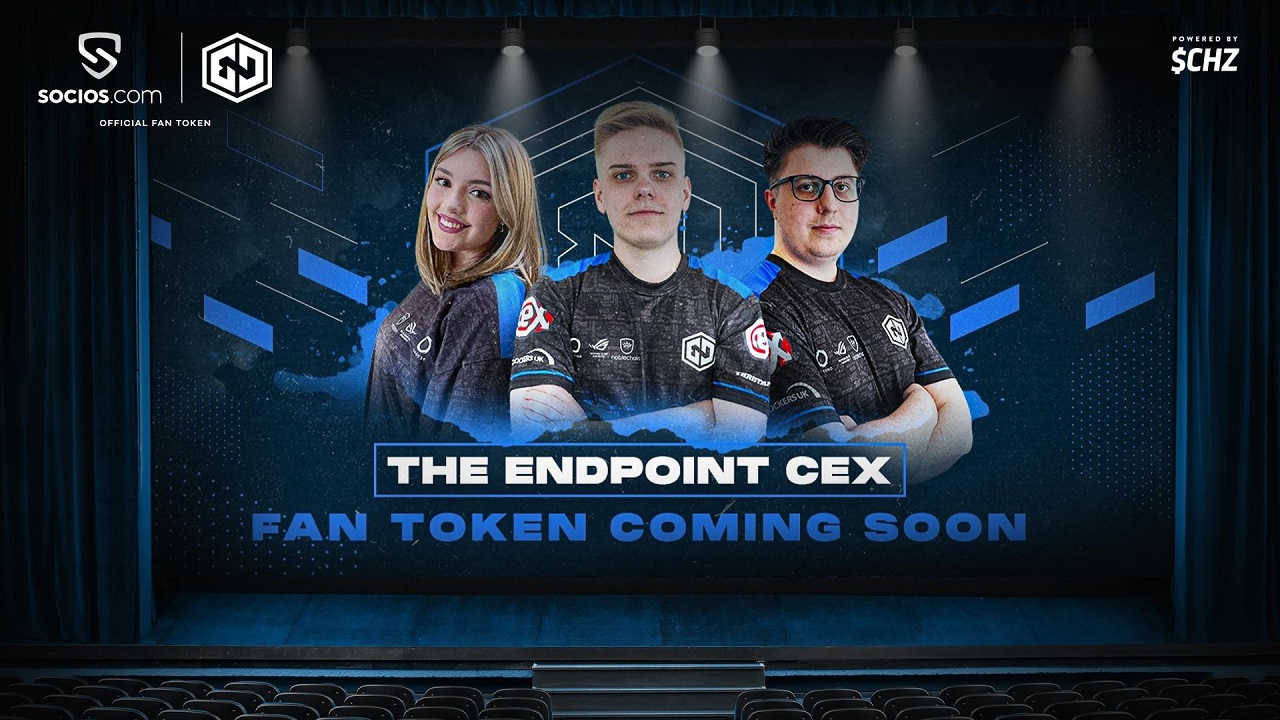 Reading Time:
2
minutes
Endpoint CeX, in partnership with Chiliz, the leading global blockchain providers for the sports and entertainment industry, have officially announced that they will launch a $ENDCEX Fan Token on the fan engagement app Socios.
Endpoint CeX will become the first UK based esports organisation to join Socios.com and the sixth esports partner overall on the platform. The Fan Token Offering (FTO®)  will take place on November 18th.
Fan Tokens are collectible digital assets, minted on the Chiliz blockchain, that provide owners with access to voting rights in polls, VIP rewards, exclusive promotions, AR-enabled features, chat forums, games and competitions on Socios.
Endpoint CeX will use Fan Tokens to empower their fanbase with a selection of unique and exciting rewards. Fans who purchase $ENDCEX Fan Tokens will have access to content, activations around Endpoint players, exclusive rewards from retailer CeX and the opportunity to attend events as special guests. Endpoint will also host monthly polls where its fans can vote and have a direct impact on key organisational decisions. The subject of the first poll will be announced very soon.
Over 70 major sporting organizations have partnered with Socios.com to launch Fan Tokens, including FC Barcelona, Paris Saint-Germain, Juventus, AC Milan, Atlético Madrid, Valencia, Manchester City, Inter Milan, Arsenal and the Argentina and Portugal national football teams. Socios is also rapidly expanding its presence in the U.S. with two thirds of the NBA on board and more teams set to follow. MMA giants UFC have launched a Fan Token as have fellow MMA organisation the PFL.
Created by Chiliz, the leading blockchain provider for the global sports and entertainment industry, Socios has major expansion plans and is targeting many more Fan Token launches throughout the world. Socios has multiple office locations around the world and has already opened new regional headquarters in Madrid, Istanbul, São Paulo and Buenos Aires. The company will open a new office in North America in the near future.
Peter Thompson, COO of Endpoint CeX said: "We are extremely pleased to bring the next level of fan engagement to our ever growing and amazing supporters. Partnering with Socios on the launch of our Fan Token is really going to help change the way we nurture and develop UK esports, especially alongside the launch of the new Endpoint HQ in 2022. We are excited to invite our fans to help shape the future of Endpoint CeX and be able to reward them in new and innovative ways."
Frank Orchard, Franchise Director, CeX said: "CeX is excited to launch our Socios Fan Token in partnership with Endpoint. This highlights our strong gaming heritage and furthers our investment in the fast growing esports arena."
Alexandre Dreyfus, CEO of Chiliz and Socios said:  "We're delighted to welcome Endpoint CeX to Socios as our sixth partner in esports and the first from the UK. We're fully committed to creating amazing opportunities for Endpoint CeX fans around the world and look forward to revealing more about this partnership – including details on the groundbreaking first poll –  soon."
Biconomy Partners with Virtually Human Studio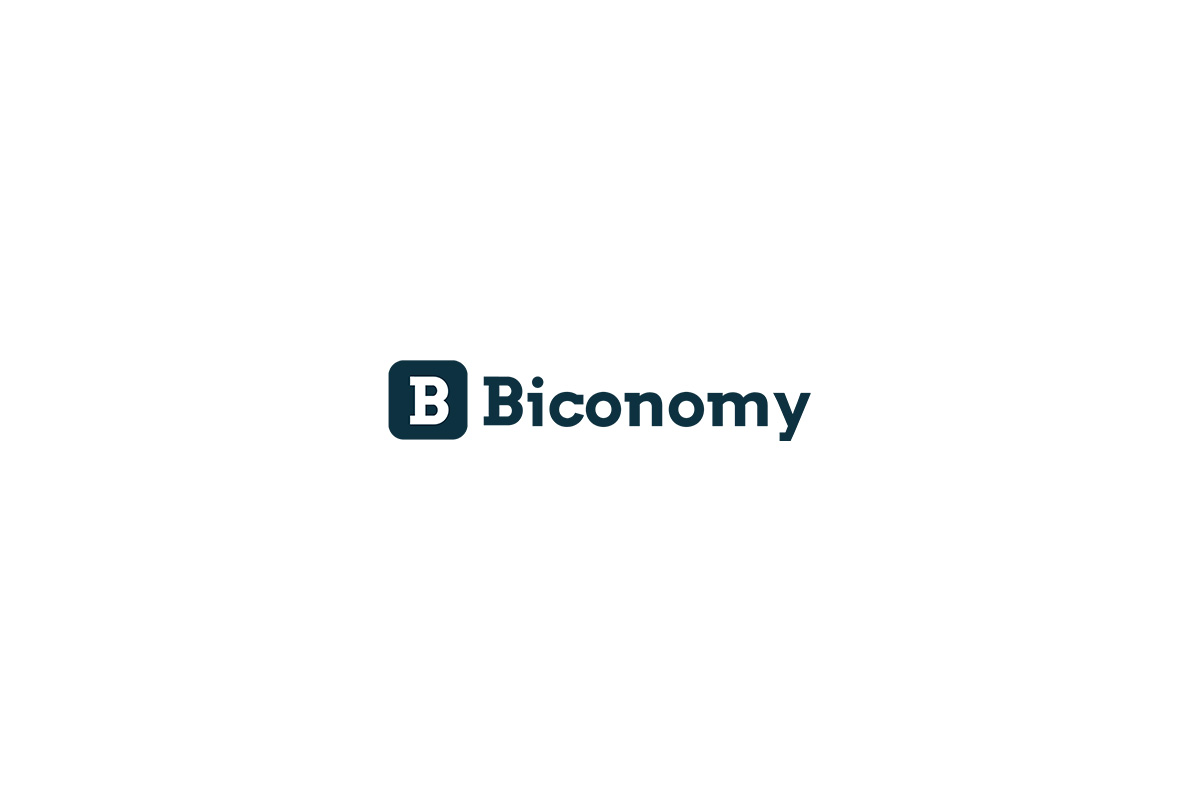 Reading Time:
< 1
minute
Biconomy, the multichain relayer network building the infrastructure to simplify the web3.0 experience, has announced that it has partnered with Virtually Human Studio, creators of ZED RUN, the popular digital horse racing platform, to integrate its cross chain bridge, Hyphen. Hyphen enables instant and low-cost token transfers across different blockchains.
This is one of the first in-game bridges to be used on a web3.0 gaming dApp, setting a precedent for all future web3.0 gaming experiences. Users don't have to leave the dApp to use another bridge interface and wait for 20-30 min. They stay on the ZED RUN dApp & immediately get their funds on ZED RUN so they can experience a seamless experience.
"dApp games are fraught with complicated onboarding processes that have resulted in a broken gaming experience. Hyphen will change all that by bringing in-game bridge features to blockchain gaming platforms," Ahmed Al-Balaghi, CEO of Biconomy, said.
Biconomy's Hyphen bridge enables developers to offer instantaneous value transfers between EVM chains, various L2s, and sidechains. By integrating Hyphen onto ZED RUN, users will be able to exchange funds (ETH to Polygon) without leaving the app. This solution removes the need for non-native gaming bridges. Currently, ZED RUN has been beta testing the integration with a select group of its users. The solution is expected to go live on their dApp in the next couple of weeks.
"Our partnership with Biconomy enables us to bring users a more seamless gaming experience. Hyphens cross-chain transactions will transform the way users can interact with blockchain games and ZED RUN is thrilled to be one of the first to implement a native cross-chain bridge into a gaming dApp," Geoff Wellman, Chief Technology Officer and Co-Founder of Virtually Human Studio, said.
nChain Announces Agreement With Crucial Compliance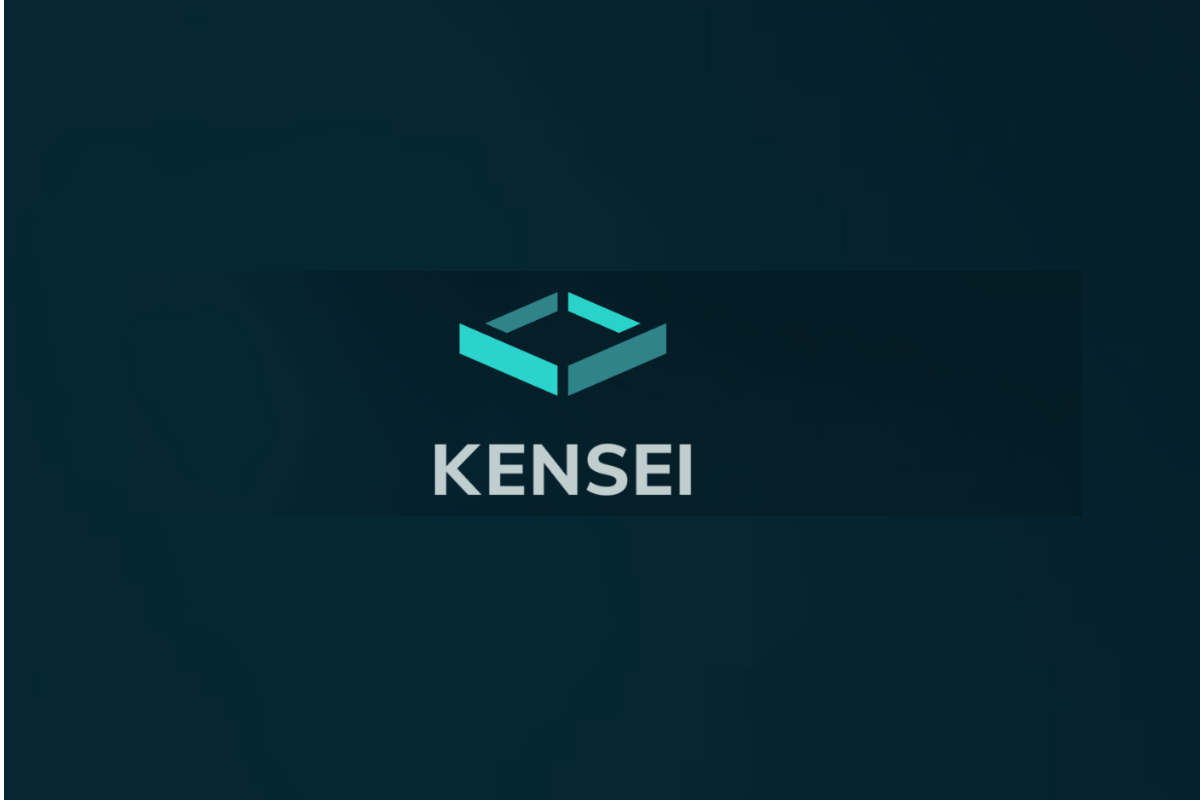 Reading Time:
2
minutes
nChain AG announced it entered into an agreement whereby Crucial Compliance Limited (Crucial Compliance), a provider of compliance and software solutions to the online gaming industry, will engage Kensei, the Company's blockchain interface platform. Integration with Kensei will enhance Crucial Compliance's existing Crucial Player Protection ("CPP") system, which monitors player behaviour to ensure player protection from gambling-related harm.
Kensei, launched in July 2021, provides a powerful set of APIs that allow seamless integration between a customer's existing data management processes and the BSV blockchain. Kensei eliminates the need for complex blockchain development, thus developers can focus on their core expertise while simultaneously enhancing their offering with data integrity characteristics such as a tamper-proof audit log.
CPP tracks and logs key events in player behaviour, which are then used to create a hard history of player review, interaction, and intervention throughout the customer lifecycle. By leveraging Kensei, CPP will offer a secure and cost-effective solution that creates an independently verifiable log of key actions and interactions, which will comply with the drive for data integrity from international regulators.
The auditable and immutable record of timestamped data provided by Kensei integration will increase a gaming operator's confidence when replying to requests to prove they have discharged their responsibilities. In addition, it provides an irrefutable evidence base for an operator to challenge alleged breaches of their license conditions and/or defend against litigation.
"We are excited to partner with Crucial Compliance to bring data integrity to the online gaming industry's responsible gaming efforts," said David Washburn, nChain's Chief Executive Officer. "Kensei enables tamper-proof data notarization, which is critical for gaming operators to prove they are acting responsibly and in line with all regulatory requirements.
The addition of data integrity capabilities offered by Kensei requires no change to an operator's existing workflow so provides an attractive solution to the challenges faced by the industry."
"This is a marked step-change for the gaming industry, using relatively new but proven technology in a way to mitigate corporate risk and also to give regulators peace of mind that what they are shown is absolute and undeniable," said Paul Foster, Crucial Compliance's Chief Executive Officer.
"Partnering with nChain allows us to offer a cost-effective solution for gaming operators and to provide regulators a single undeniable version of the truth, eventually across all operators."
Crucial Compliance will work with existing customers and regulators to bring Kensei-enabled data integrity to responsible gaming activities.