UKGC Publishes Further Data Showing Impact of COVID-19 Lockdown Easing on Online Gambling Behaviour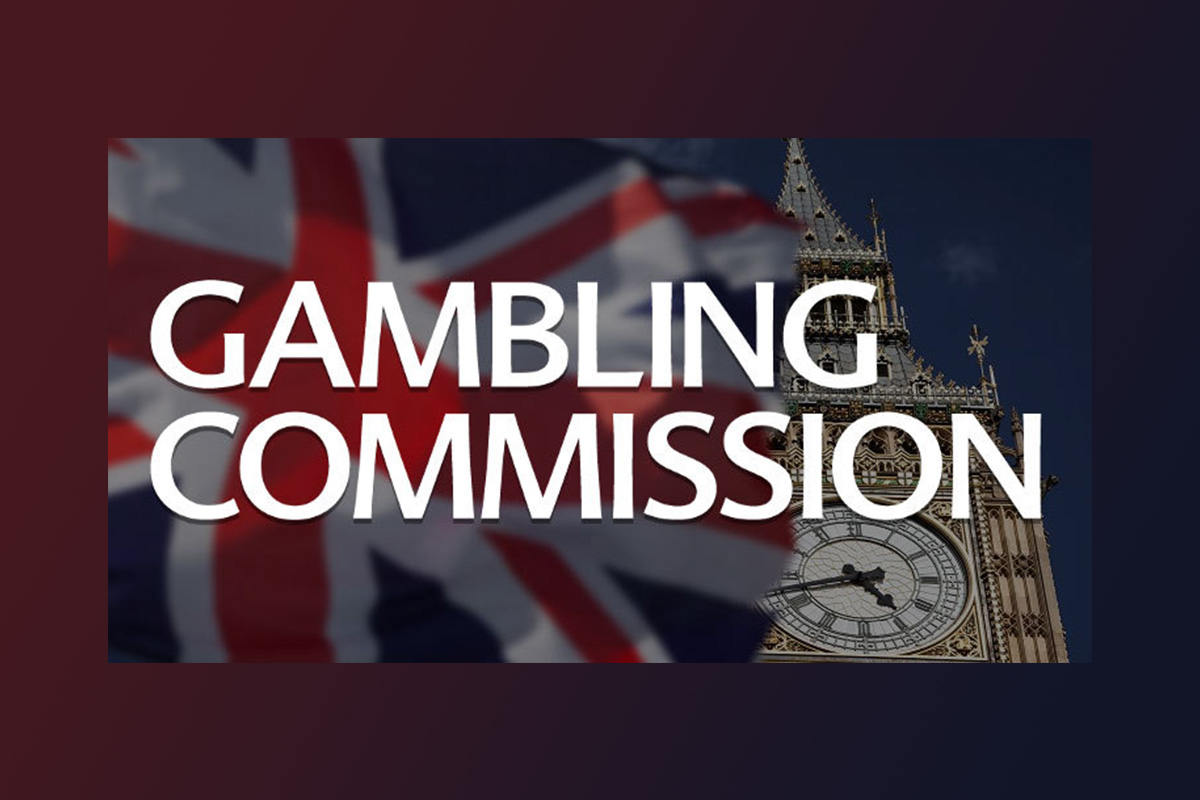 Reading Time:
2
minutes
The UK Gambling Commission (UKGC) has published further data showing how online gambling behaviour is reacting to the easing of lockdown measures in Great Britain.
UKGC has used operator data reflecting the months from March 2020 to July 2021 and covers data gathered from digital gambling operators. The latest update published by UKGC contains operator data from July 2021.
The latest online operator data for July 2021 shows:
overall activity in the online market remained relatively stable in July. Active players stayed steady while bets increased 5% and gross gambling yield (GGY) decreased 8%
slots GGY increased 4% to £187m during the period from June to July. The number of spins increased 6% while active players increased 1%
the number of online slots sessions lasting longer than an hour increased by 4% (to over 2.4m). The average session length remained steady at 19 minutes, with nearly 8% of all sessions lasting more than one hour.
"We recognise that the country is now entering a different phase as we continue adjust to life out of lockdown. We continue to expect extra vigilance from operators as consumers are impacted in different ways by the circumstances. Many people will still feel vulnerable as a result of the length of the pandemic period and further uncertainty about their personal or financial circumstances," UKGC said.
"It is likely some have picked up new gambling routines and habits during lockdown that may be hard to change as things return to normal, even as normal spending on other things resumes. This could be challenging for some and important for operators to identify through their monitoring."
"We know that some consumers, such as highly engaged gamblers who play a range of products, are likely to spend more time and money gambling and with high level sporting events which took place over the summer where there were more opportunities for betting customers to gamble. This is relevant to the July dataset reported as it covers the latter half of the Euro 2020 tournament and remains relevant in the future months when the Premier League restarts."

The Chess Super League organized by NODWIN Gaming, ChessBase India and Samay Raina concludes with a bang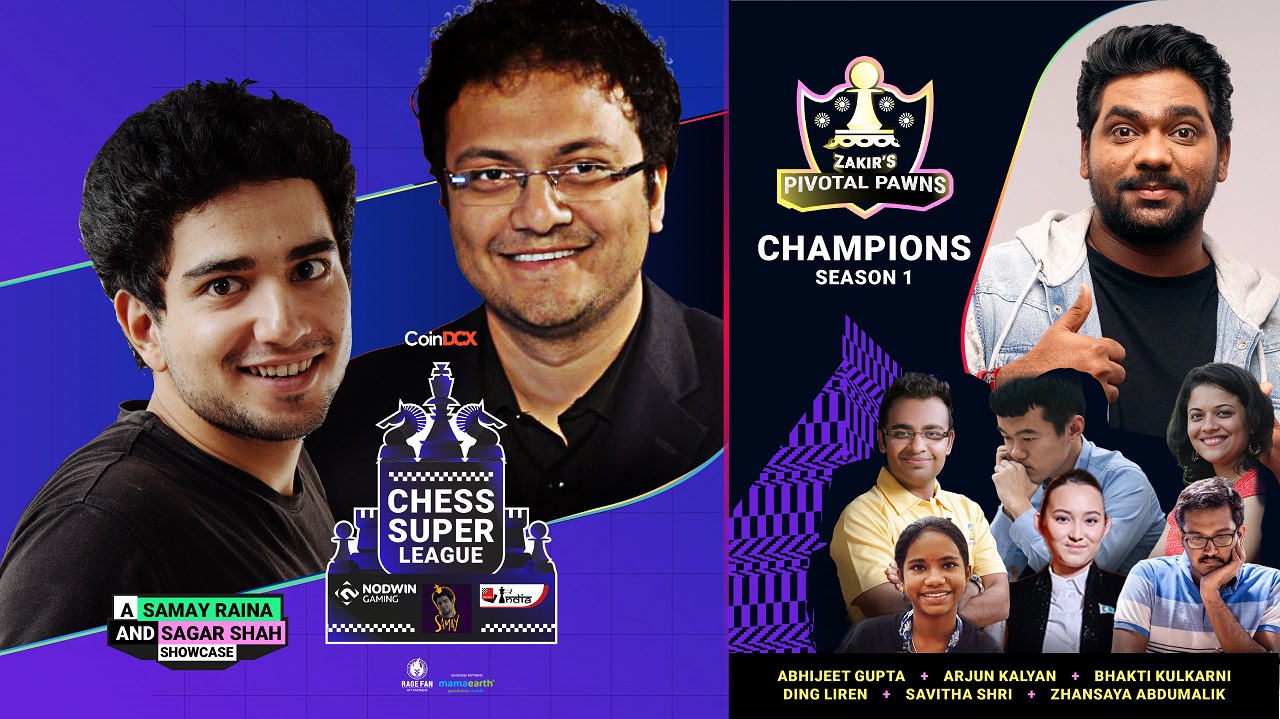 Reading Time:
3
minutes
Zakir Khan's Pivotal Pawns bags a lion's share of INR 40 lakh prize pool
NODWIN Gaming, South Asia's leading esports company, in partnership with title sponsor CoinDCX. The week-long online league saw participation from elite men and women grandmasters, international masters and top junior boys and girls, from India and across the world. The league concluded on October 17, 2021 by awarding its top teams a whopping prize pool of INR 40 lacs and garnered a viewership of 10 Million.
In the 30+ hour long league, a total of 120+ rounds of chess were played. Each team was spearheaded by their owners – top professionals in their respective fields – including Tanmay Bhat (The Kingslayers), Biswa Kalyan Rath and Shreyas Shrinivasan (Krazy Knights), S8UL (Ruthless Rooks), Raftaar – Kalaamkaa (Brutal Bishops), Zakir Khan from Pivotal Pawns and Suhani Shah with Saina Nehwal from Quintessential Queens. The Pivotal Pawns (Abhijeet Gupta, Arjun Kalyan, Bhakti Kulkarni, Ding Liren, Savitha Shri, Zhansaya Abdumalik) and The Kingslayers (Anish Giri, Arpita Mukherjee, D Gukesh, Nana Dzagnidze, Soumya Swaminathan, S. P. Sethuraman) engaged viewers in an edge-of-the-seat finale that had the audience on tenterhooks before the Pivotal Pawns emerged winners after a tie-breaking armageddon game.
"The success of the Chess Super League (CSL) — our foray into the world of online chess, has reiterated our belief that various forms of gaming can come under the umbrella of gaming and esports entertainment. Chess is a fantastic game that teaches you strategy, deep thinking, patience and in the CSL format teamwork. It will do our country good if through tournaments like the Chess Super League, we can get more of India's youth interested in this phenomenal game. Apart from the players themselves, the team owners along with the storytellers and Samay and Sagar did a splendid job in keeping up the fun and the serious element of the league in a great balance. We look forward to season 2 of CSL very soon!" said Akshat Rathee, Managing Director, NODWIN Gaming.
Sagar Shah, CEO and Co-founder ChessBase India added "Powering Chess in India is the vision of ChessBase India. I am glad that with the Chess Super League we were able to do just that. Immense benefit was received to Indian chess players as they got to compete with world class players. The juniors got a chance to interact with top players of the world which gives them new insights into the game. I am overwhelmed with the love and support for the league from all the players, community and audience members. It's been wonderful working with Samay Raina and NODWIN Gaming and we hope to make this league bigger and better in the years to come."
Samay Raina added "It's difficult to believe that after only 18 months of starting to stream chess, I have been able to be a part of something this huge and exciting – with top players playing in our league. The whole league has been an emotional roller-coaster and we can't wait to be back with the next edition. I want to specially thank the fans who have been incredibly supportive throughout this journey."
The Chess Super League streamed live on Samay's Youtube channel with lots of surround content including team anthems, highlights and analysis hosted on the ChessBase India channel and channels of the team owners. Overall, content from the Chess Super League has been watched over 10 million times in just a week.
The League was sponsored by CoinDCX (India's safest crypto exchange) and supported by Red Bull, Mama Earth, Rage Fan NFT and Exploring Infinities founded by the man who holds the title for being 'The Fastest Human Calculator' — Neelakantha Bhanu.
"We are very excited to enter into the world of gaming and esports through our association with NODWIN Gaming. We are seeing increasing associations across the globe in the emerging and exciting areas of cryptocurrency and esports and look forward to several more collaborations where we get to associate ourselves with new experiential games and trends," said Ramalingam Subramanian, Head of Brand, Marketing and Communications, CoinDCX.
Galaxy Racer signs YouTube sensation Noor Stars as new content creator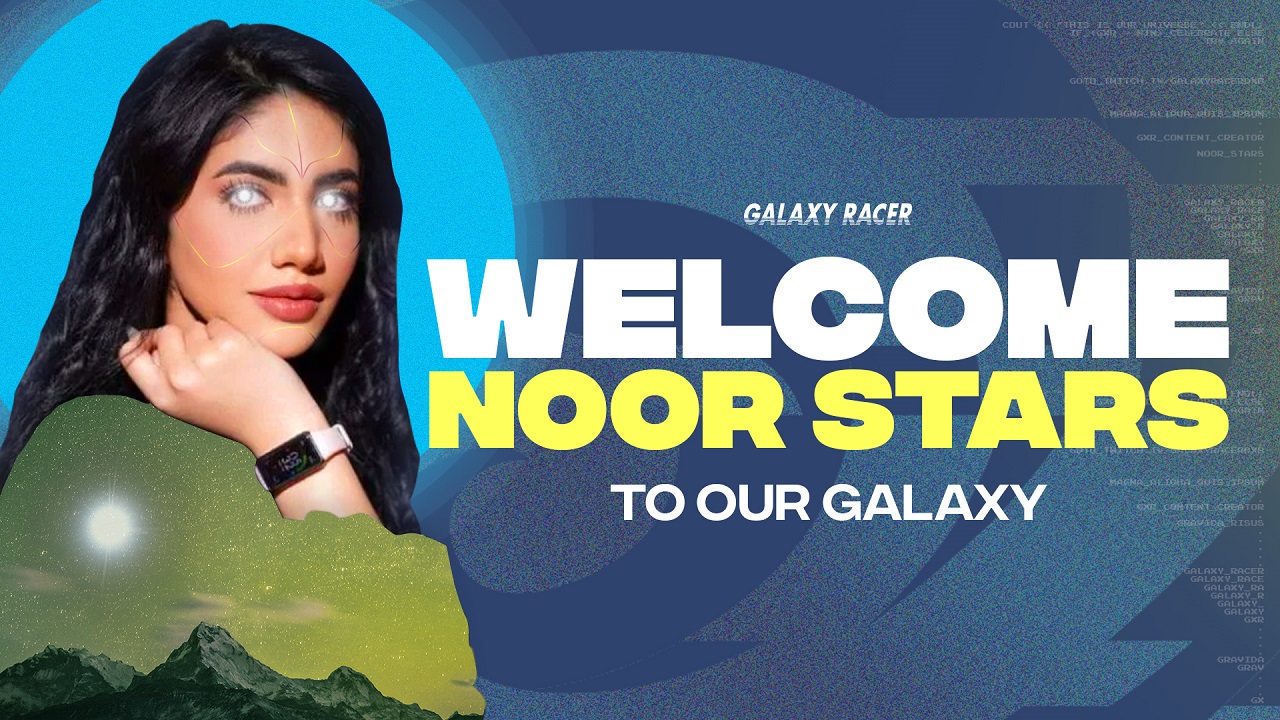 Reading Time:
2
minutes
One of the biggest female content creators from the Arab speaking world with a following of over 40 Million, Noor Stars will be representing Galaxy Racer across her many channels and creating a variety of content
Galaxy Racer (GXR), the biggest esports, gaming and lifestyle organisation, headquartered in Dubai, with market presence in the Middle East, North Africa, South-East Asia, Europe and South Asia, has announced it has signed one of the most popular content creators in the Arab speaking world, Noor Stars, as its new content creator.
As the latest addition to Galaxy Racer's constantly growing content creator team, Noor Stars will be representing the organisation across her many channels and creating a variety of exciting and compelling content – which includes everything from music, videos and films to comics and product launches – for her millions of fans around the world.
Galaxy Racer launched in 2019 and has already become one of the biggest esports, gaming, and lifestyle organisations globally. The organisation prides itself on having five separate business offerings; Esports Teams, Content Creators, Tournament Management, Merchandising and Lifestyle and GXR Records, a newly established record label that already carries two signed artists from the MENA region and are looking to expand globally.
Galaxy Racer's content creator team has enjoyed startling success in just two years, and Noor Stars will join a roster that features some of the biggest content creators in the MENA and Southeast Asia regions, including Abo Flah, the biggest and fastest-growing gaming channel in the Arabic speaking world. The organisation now carries over 100 content creators, with a total reach of over 370 million followers across all platforms and more than two billion views.
The first person in the region to reach 10 million subscribers on a social platform and one of the most popular content creators in the Arab speaking world, Noor Stars began her career on YouTube in 2015. Paving the path for female content creators in the region, Noor Stars had to overcome serious challenges early in her career for simply being an Arab woman on YouTube. Her success on the platform, with passionate fans and a devoted family behind her, has seen Noor Stars become an inspiration to aspiring female content creators in the region, and globally.
Galaxy Racer's Content Creator and YouTube sensation, Noor Stars commented: "I am excited to be joining Galaxy Racer as their newest content creator! I am always looking to grow as a person and felt I wanted to expand into different verticals and create many more exciting content for my audience such as movies, films and product launches. I am confident at Galaxy Racer I will be able to create and provide fresh and engaging content to my followers. I hope my journey inspires more female content creators to build confidence in themselves and believe that if you truly enjoy doing something, that is a good enough reason to keep going. Never take no for an answer – the most important story to tell is yourself!"
Paul Roy, CEO and Founder of Galaxy Racer, commented: "We are thrilled to announce that Noor Stars will be joining Galaxy Racer as one of our content creators! With an impressive social media following and inspiring the next generation positively, we are excited with the content she will be creating. We have already signed some of the biggest content creators in the region and I believe that Noor Stars will be a great addition to our ever-growing list of content creators. Welcome to our galaxy, Noor Stars!"
Cheers! Veloce launches official beer with partner 1936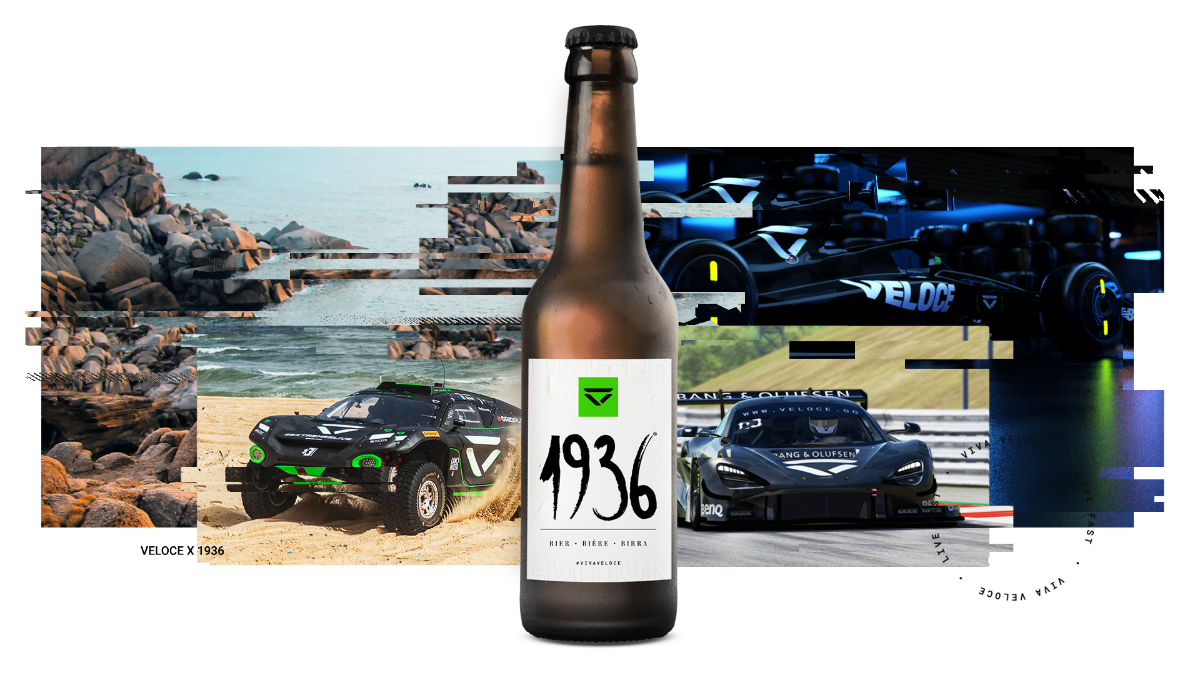 Reading Time:
< 1
minute
Gaming watch along event at prime Kings Road, London pub celebrates new launch
Veloce has revealed another exciting brand collaboration, this time with Swiss beer company 1936. The London-based pairing are set to launch Veloce's very own branded beer that will be available at prestigious events around the world, for team members at the Veloce HQ in Fulham, London and across the UK for fans via The Drop Store.
1936 is the latest lifestyle brand to partner with Veloce's sports and media entertainment platform, joining the likes of the Mercedes-AMG Petronas Esports Team, Codemasters, Bang & Olufsen, Regatta Professional and TW Steel that were announced earlier in the year.
The newly-revealed beverage will also be stocked on board Extreme E's floating paddock, the St. Helena ship, providing the crew and championship personnel with refreshing beer at selected X Prix around the globe.
1936 lager has already established itself as a firm favourite at some of the country's most prestigious venues including The Ivy London, Burger and Lobster, The Hut in The Isle of Wight and Beast Restaurant London among others.
To mark the occasion, Veloce hosted an F1 Esports watch along at The Cadogan Arms pub in Chelsea where the world's largest virtual motorsport competition was streamed throughout the venue.
At the event, attendees tried out the F1 2021 video game on a state-of-the-art Motion Simulation set-up as well as meeting fan-favourite influencers from Veloce's pool of online talent.
Rupert Svendsen-Cook, CEO, Veloce Esports added: "It's funny how this partnership has come about after discovering the beer via 1936 supplying our Veloce HQ's draft beer during lockdown! We couldn't be prouder to be launching a Veloce beer in collaboration with our good friends at 1936. We're also delighted that Extreme E will be welcoming our beer on board the St. Helena!"