FSI Officially Introduces Performance Props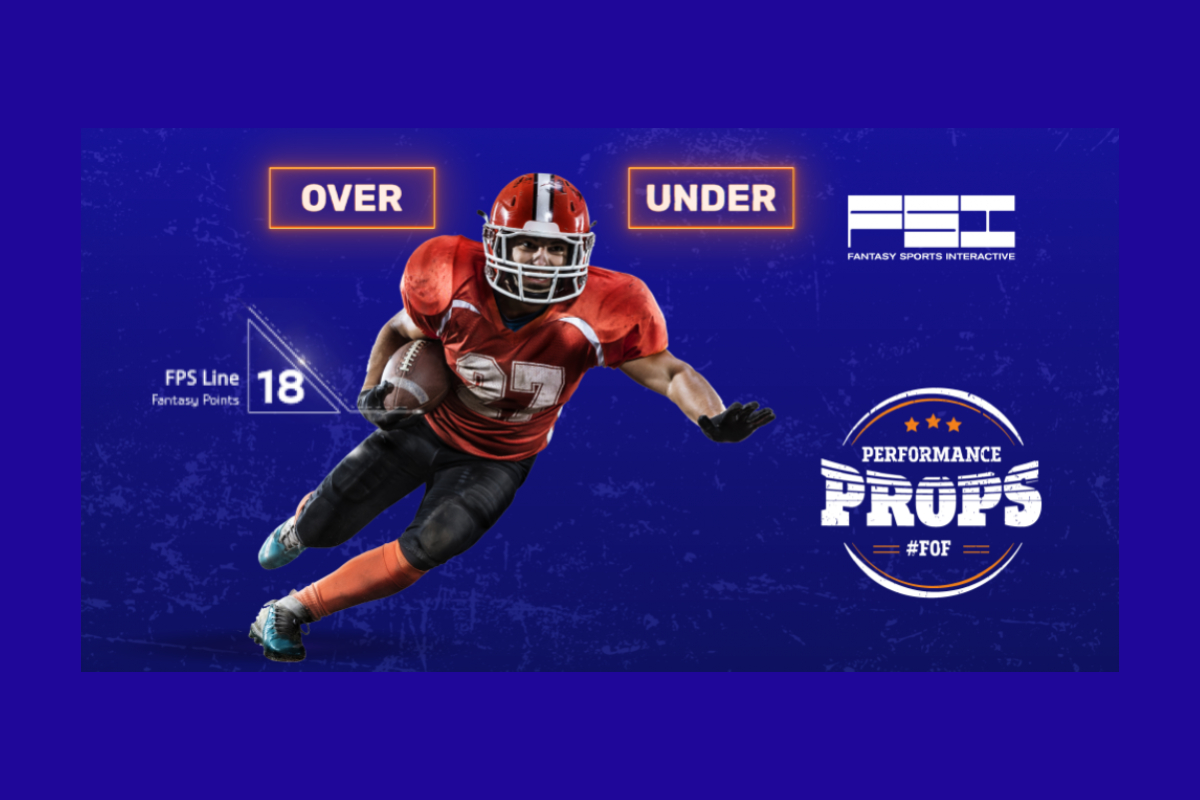 Reading Time:
2
minutes
Fantasy Sports Interactive is proud to introduce the official video campaign of their innovative Fantasy Sports Betting Suite, the original Fixed-Odds-Fantasy, starting with the premiere of the promo video for Performance Props.
FSI is the innovative sports betting software provider that introduced fantasy sports betting in Europe and the UK in the early 2010's. The company has evolved its offerings to original Performance Betting markets combining Fantasy Sports and Sportsbook.
Our key innovation is an exclusive, world-first product, "Fixed-Odds-Fantasy", which combines fixed-odds betting with fantasy sports gaming.
FSI's fixed odds solution is the only Fantasy Performance Betting product that has been live and available to consumers since 2019, both online and in retail shops, through partnerships with international betting operators and members of the World Lottery Association (WLA).
We Premiered Fixed-Odds-Fantasy (#FOF) at ICE London 2019, and since then, we have evolved it to a diverse Suite of Performance Betting offerings, based on a unique Fantasy Sportsbook mix combining fantasy sports gaming and traditional betting.
Performance Props is an Under/Over, performance-based, single-player market. An odds-based market structured utilizing big data, FSI's Fantasy Scoring System, mathematical and statistical models on Sports Performance, and business intelligence.
Aiming for further customization and flexibility, FSI provides Performance Props via a direct Odds feed or iFrame, depending on the operator's needs.
Performance Props have been featured in OPAP's betting network since 2019, offered both by their 4,500+ retail shops in Greece, and their online betting arm, pamestoixima.gr, under the product name "Player Performance Points".
Up next, Performance Props and the full Fixed-Odds-Fantasy suite are to hit the burgeoning American betting market via Intralot US and their top-tier clients.
Join the Fantasy Sportsbook innovation by offering a unique, player-based sports betting market that is all about athletic performance and the star quality of All-Star Players!
Promote Fan Engagement and enhance sports fans' second screen experience in every game with FSI's Daily Fantasy Sportsbook markets!

ASX Sports Partners with RugbyPass to Create Global Rugby NFTs
Reading Time:
2
minutes
ASX Sports, the only next-generation virtual sports exchange to offer fans live in-game 'trading', has announced an exclusive long-term agreement with Sky New Zealand's global digital rugby platform, RugbyPass, to bring NFT-enabled fantasy gaming to rugby fans for the first time. Under the agreement, data from RugbyPass will fuel the proprietary ASX technology which will deliver real-time gamification of live sports to RugbyPass' 10 million-plus audience.
ASX's Sports NFT Exchange has the unique capacity to harness live data feeds and responsive algorithms to create the first NFTs for sports with listed values that fluctuate in real-time, based on the underlying performance of players and demand in the marketplace. Trading on the Sports NFT Exchange resembles a virtual stock market and opens the door to a new era in fan engagement, creating a unique second screen and OTT experience in which fans enhance the value of their player portfolios via live, any-time 'trading', including in-game, when perceived value might change the most.
Paddy Power, President at ASX said: "Our vision for how sports NFTs can be created, valued and exchanged is revolutionizing the fan experience and further elevating the centrality of the second screen in modern-day sports. We offer the entire sports value chain new dimensions in commercial opportunities and brand loyalty across the growing facets of fantasy sports globally. We're thrilled to team up with RugbyPass to bring our technology and offering to a rapidly evolving market that is ripe for further disruption.
ASX's cutting-edge cryptographic technology ecosystem is deployed in concert with leading digital asset providers that enhance its proprietary blockchain and smart contract technology. 
Neil Martin, CEO at RugbyPass, added: "It's an exciting time to partner with ASX as fans discover new ways to interact with and express their passion for rugby and its superstars.  Through NFTs, we have together built a fresh product-line with a singular focus on what makes rugby supporters tick, further emboldened by the unique data sets and insights provided by our acquisition of Sports Analytics. This collaboration complements our wider ambitions and focus on digital services, and we will explore further opportunities to develop and foster communities based on rich, actionable content."
An estimated 1.3 million people participate in rugby in the US, with a further 8.8 million active fans (according to sports and entertainment insights and analytics firm Gemba) a number set to increase fourfold over the next decade with the growth of Major League Rugby and USA Rugby's plans to bid for upcoming World Cup tournaments. Already firmly established as a premier sport across Europe and the Southern Hemisphere, rugby's popularity in the US will continue to grow rapidly, with younger, digitally native audiences prone to pursuing "non-traditional" sports content.
This trend dovetails with the proactive push by ASX to tap the US, the world's largest sports and sponsorship market, and replicate the strong brand and presence it has built in Ireland and the UK, due in part to pioneering founder Paddy Power, whose earlier work at Paddy Power Betfair saw it brought under the Flutter Entertainment umbrella, alongside other powerhouse brands in FanDuel and PokerStars. Conversely, ASX is primed to partner with Tier-1 leagues like the NFL, NBA, MLB, and NHL and capitalize on the sizeable opportunity for next-generation US fantasy sports 'trading' to be marketed to their global audience.
ASX, who just relocated headquarters to Miami, will be announcing routes into capturing US and global market share via major joint ventures and agreements with prominent sports leagues, teams, and athletes.
Betegy and FTN team to boost fantasy sports experience for fans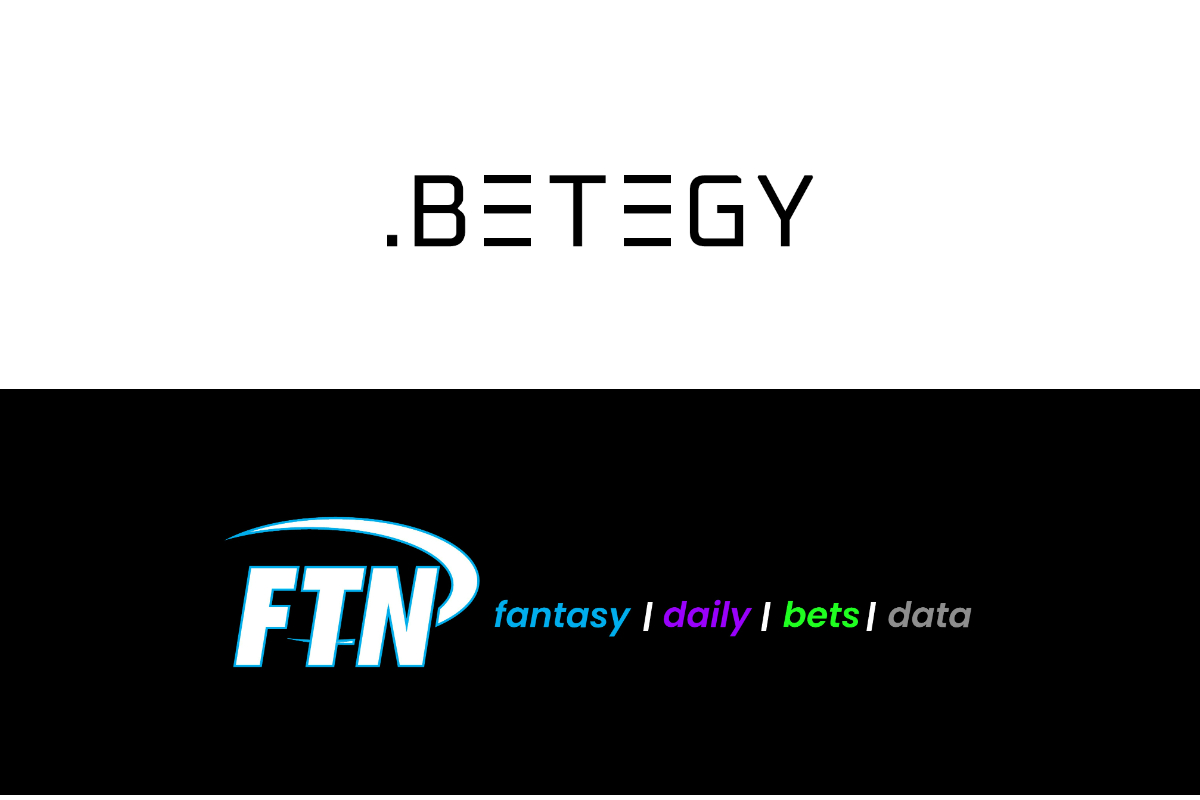 Reading Time:
1
minute
Leaders in fantasy-sports data and customised sports-data visualisation partner to elevate the action for fans and bettors
 The fantasy-sports fan experience is poised to reach a new level with the announcement that two of the fastest growing players in the field of sports data are joining forces.
Fantasy sports data provider FTN Network has partnered with Betegy, the premier independent provider of personalised sports data and gaming visualisation, to provide an all-encompassing experience for fantasy sports fans and sports bettors.
Among the two companies' inaugural collaborations is the FTN show "Betting with Benny and Tino."
"Our partnership with Betegy allows us to leverage the latest technology for our media platform and to allow consumers of betting-oriented and fantasy content to have a unique, one-of-kind experience," said Eliot Crist, FTN Networks chief operating officer.
"This important partnership with the outstanding team at FTN represents a key building block in our ongoing development of the definitive bridge between raw data and sports viewers, gaming enthusiasts and bettors." Said Alex Kornilov, CEO of Betegy.  
"Bringing data to life is essential to engaging fans fully, as more and more providers across sports and games – and across screens – are realising.  With this FTN alliance, Betegy's presence encompasses traditional sports like American and European football and basketball, traditional gaming such as cards, and emerging categories such as Esports and, now, fantasy sports."
The global fantasy sports market is projected to grow from $20.36 billion in 2020 to $22.31 billion in 2021 for a compound annual growth rate (CAGR) of 9.5%, per a September 2021 report from Research & Markets.
The alliance follows important commercial agreements signed by Betegy, most recently including ESTV, PokerGO, Germany's Tipico, as well as Parimatch, Bwin and Coingaming.io, as it continues to bring its EGR award-winning solution to tier-one gaming and sports betting companies worldwide.
Checkd Dev delivers new Sky Sports Fantasy Football platform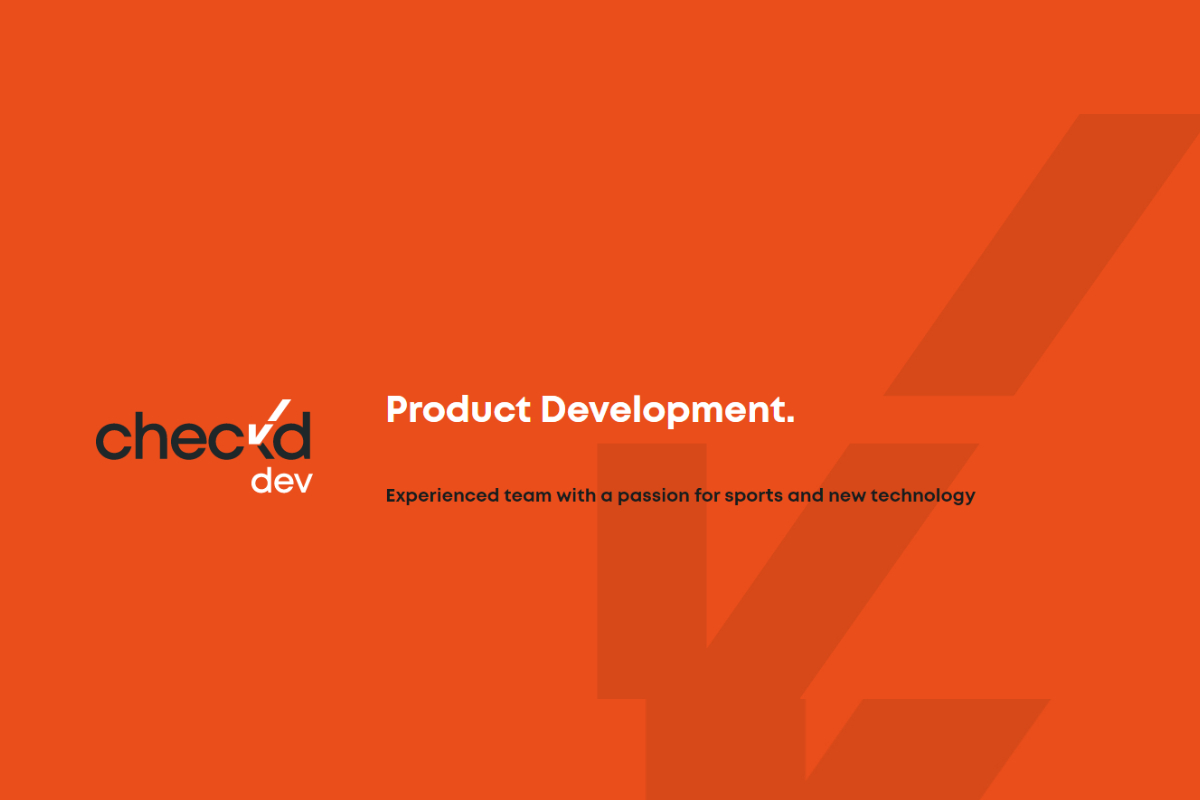 Reading Time:
2
minutes
New partnership aims to revitalise popular UK Fantasy Football game
Fast-growing iGaming technology business Checkd Dev has kicked off the new season by delivering a fully rebuilt, and future-proofed Sky Sports Fantasy Football platform.
The new Sky Sports Fantasy Football app contains upgraded features, with players now able to view leaderboards in real-time through native iOS and Android apps, rather than having to wait until the following day to check standings.
Checkd Dev also integrated various customer management elements from Sky Betting & Gaming while delivering the bespoke apps and a fully responsive website ahead of the start of the 2021-22 top-flight football season.
The work undertaken by the award-winning team involved rebuilding the entire platform from the ground up within a new AWS (Amazon Web Services) architecture, using the latest technology to build a strong foundation for future upgrades.
The redeveloped Sky Sports Fantasy Football platform is one of several of projects with high-profile media companies Checkd Dev, the development arm of Checkd Group, have in the pipeline.
Adam Patton, Checkd Dev MD, said: "Sky Sports Fantasy Football is a game and a brand that is loved by football fans throughout the UK and the opportunity to completely redevelop the technology and apps was one we jumped at the chance to be involved in.
"Our brief was to completely rebuild the platform, offering stability and enhanced features while also laying the groundwork for the future. It is testament to the Checkd Dev team that we have achieved just that and we look forward to rolling out further enhancements in the months and years to come."
Luke Lockwood, Sky Bet Senior Product Manager, said: "Sky Sports Fantasy Football is a key component in delivering our vision to enhance the fan experience watching sports.
"Checkd Dev are experts in Fantasy Football and app development and we are delighted with the quality of the end product. Their evident passion and unrelenting commitment to delivering the best products possible for users has shone throughout."