NSoft story: Passion and motivation behind Virtual Penalty Shootout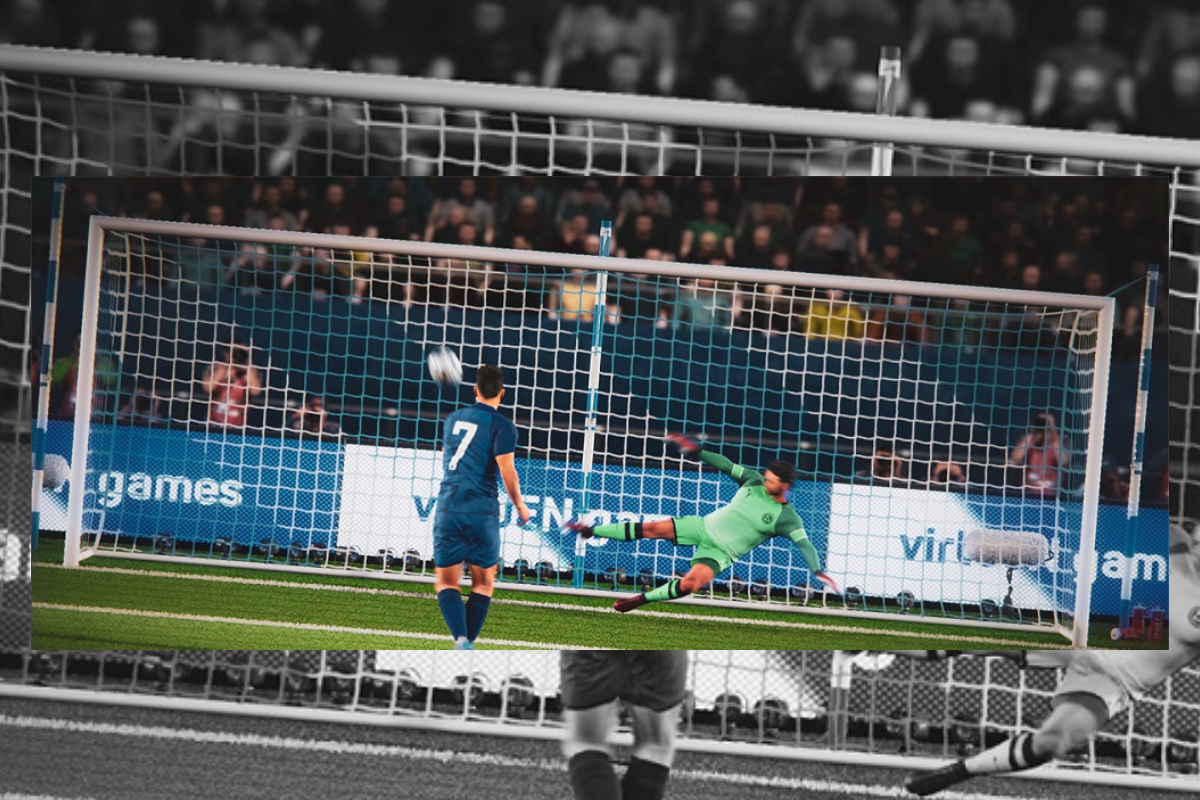 Reading Time:
4
minutes
Virtual Penalty Shootout celebrated its first birthday. Officially, the game was released on September 30, 2020, and instantly captured the attention of both – operators and players.
The expert community has also recognized the uniqueness and the beauty of the game by shortlisting it for the Global Gaming Award 2021 in the category Product Launch of the Year. Recently NSoft received seven nominations for the SBC Awards Latinoamerica 2021. Among others, we are shortlisted in the category Virtual Sports Supplier. The application for this award has leaned heavily on the Virtual Penalty Shootout game.
To celebrate all those milestones, we decided to tell a different story about Virtual Penalty Shootout game. We will not talk about the RNG, betting markets, how-to-play but let people who created the game say a word or two about passion, excitement and dedication.
By Amela Dedić and Biljana Haljevac, Senior 3D Artists/Animators
The team
Great teams and great ideas are all about people and the working atmosphere. We at NSoft's former 3D Games Team, now 3D Creative Team were lucky to found each and we just can't start this story without saying thank-you to former and current team members: Jasmin Ličina – Senior 3D artist/Team lead, Dragan Grbavac – Senior 3D artist, Dejan Boras – Senior Unity dev, Zlatko Vukšić – Senior Unity dev, Adnan Mujkić – Unity Dev, Dragan Rezo – Senior 3D Artist, Stojan Cvitković – Senior 3D Artist, Toni Matej Radoš – Senior 3D Artist. In this story, "we" are Biljana Haljevac –  Senior 3D Animator and Amela Dedić – Senior 3D Animator. We are the one who will take you behind the scene of  Virtual Penalty Shootout. 
Our Team's job is to develop Virtual betting games such as Virtual greyhound and horse races, Motorcycle Speedway, etc.
New Project – Virtual Penalty Shootout
The virtual penalty shootout was the most challenging project we've worked on. It allowed us to learn and try new things such as Motion capture. Our first job was to figure out the best way for our small team to make such a big virtual game. The biggest challenge was the animation process. We needed a large number of highly realistic animations, and the best solution for that problem was a Motion Capture system. Our choice was a company from Sweden named Rokoko and their WiFi motion capture suit – The Smartsuit Pro.
After we placed our order for the suit, the waiting time was used to go "back to school" and research making of other elements of the game such as character and venue design and creation, MoCap animation recording and cleanup, new software, and game rules. Our best friends were Pluralsight and LinkedIn Learning.
The Arrival- Smartsuit Pro is in the town 
The arrival of the Smartsuit Pro was the most joyful occasion. Also, the day when our colleague Toni officially became the resident MoCap test talent.
Since our open office was not suited for a proper MoCap test, our first pick was local park. Awesome place, beautiful weather, but just one problem: electricity was really hard to find. A better-suited place was found for proper test and future motion capture sessions. The Local Futsal field had everything we needed.
MoCap Time! 
Following initial tests, we felt confident enough to start official motion capture sessions. The first step was planning and creating MoCap sheets for each motion capture session.
Our motion capture crew was small but efficient: Toni Matej Radoš – Test talent & Talent Manager, Biljana Haljevac – Reference Cameras and Amela Dedić – Rokoko Studio, MoCap Sheet. And our Talents, real-life football players,  who without this would not be possible: Fedja Kulenić (goalkeeper) and Ivan Arapović (player).
Since we have only one suit, Goalkeeper and Player animations were recorded separately. Because of that, we had to be very careful during the planning process so the respective animations could match. We were a bit worried about the Goalkeeper's recording sessions, taking into consideration the nature of football goalkeeping movements. To make everything easier we relocated Goalkeeper's MoCap sessions to the local Judo club with a soft tatami mat surface.  We had 3 recording sessions and each was 3 hours long. That gave us 137 raw animations. We were aware that not every MoCap take will be successful or 100% accurate, we made sure that every take was also recorded with our reference cameras.
Animation Cleanup
The entire process of cleanup was done in Maya and Motionbuilder using the HumanIK system. Most of the work was root motion corrections, foot slides, and arms fixes. The final part of the cleanup was merging the animations of Player and Goalkeeper into one take and making sure that the timing fits perfectly for each take.
The ball movement was a mix of keyframed animation and Unity physics.
Visuals & Final Render
Cleanup done. Next: Dressing up. The entire time of animation cleanup our player and goalkeeper rigs were dressed in nothing but their birthday suit. That caused a lot of funny looks from our other coworkers. But fear not! Our 3D artist Dragan Rezo was on the task of dressing them up for their final render.
Visuals & Final Render
Cleanup done. Next: Dressing up. The entire time of animation cleanup our player and goalkeeper rigs were dressed in nothing but their birthday suit. That caused a lot of funny looks from our other coworkers. But fear not! Our 3D artist Dragan Rezo was on the task of dressing them up for their final render.
Every visual element of the game can be easily changed. Character appearance, jerseys, crowd, banners. All this can be altered according to the client's requirements. We had a test client request just to see how much time would be needed for all the changes and rendering.
Lions on background video banners
Goalkeeper jersey with leopard pattern and panther head as front logo
Penalty taker with a red jersey and white sun on blue background (Taiwanese flag) as a front logo. Number 88 on the back and name "Tigers" above it
Additional but not requested, all resolve screens translated to mandarin
Final words
Almost nobody was injured during the making of the game. Our Goalkeeper had some bruises from the suit's sensors, and we almost had a heart attack when our suit had a minor malfunction.
All jokes aside, our small team is very proud to have managed to complete such a large project, learn a bunch of new things in the process, and use Motion capture technology. It was an awesome experience from start to finish.
In the end, we would like you to take a look at our little video presentation of the Motion capture animation process.

Betegy to power GamingTec brands' global engagement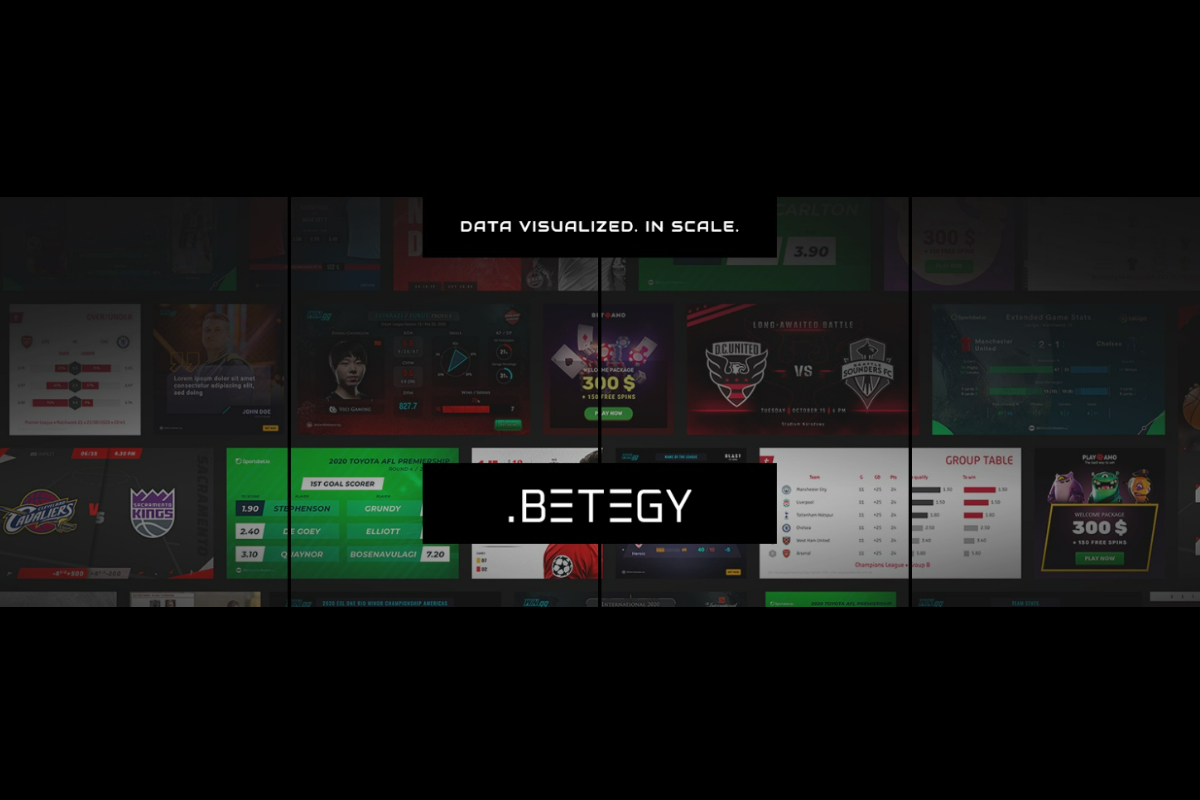 Reading Time:
2
minutes
Deal will boost leading operator group's marketing reach with next-gen tech
 Betegy, the premier independent provider of personalised sports data and gaming visualisation, has partnered with GamingTec to drive its demand for social media content, online resources, marketing materials and personalised landing pages across a number of its operator brands.
Using Betegy's latest proprietary AI-technology, the agreement will see the Betegy platform revolutionise the two brands' content across all social channels, with the operator able to instantly create entire campaigns to market any event it has available, in as little as one click.
Betegy will also integrate multiple additional components as part of the deal, including live data feeds to automatically update all odds-related marketing content across articles and blogs.
As well as automatically generated banner and landing page solutions, Betegy's entire process is fully automated – enabling GamingTec to deliver bespoke campaigns across numerous demographic segments, with an unmatched level of personalisation, all within minutes.
Commenting on the partnership, Alex Kornilov, CEO at Betegy said: "We strive to create unmatched experiences for players, driving engagement to new levels through personalised and immersive content.
"Our comprehensive solution will ensure GamingTec's brands can create market-leading material in a short space of time, allowing their marketing departments to focus on player acquisitions and campaigns to drive their business."
Andrei Beu, Commercial Director at GamingTec, added: "Betegy's complete marketing solution allows us to create a full end to end online plan with real ease and allows us to focus our resources on campaigns and acquisitions for two of our leading brands.
"The proven success of Betegy's platform is clear with their client list and we can't wait to enjoy a successful partnership together."
The alliance follows important commercial agreements signed by Betegy, most recently including ESTV, FTN Network, PokerGO, Germany's Tipico, as well as Parimatch, Bwin and Coingaming.io, as it continues to bring its EGR award-winning solution to tier-one gaming and sports betting companies worldwide.
MAD Lions partnering with Streamcoi to manage professional players live streams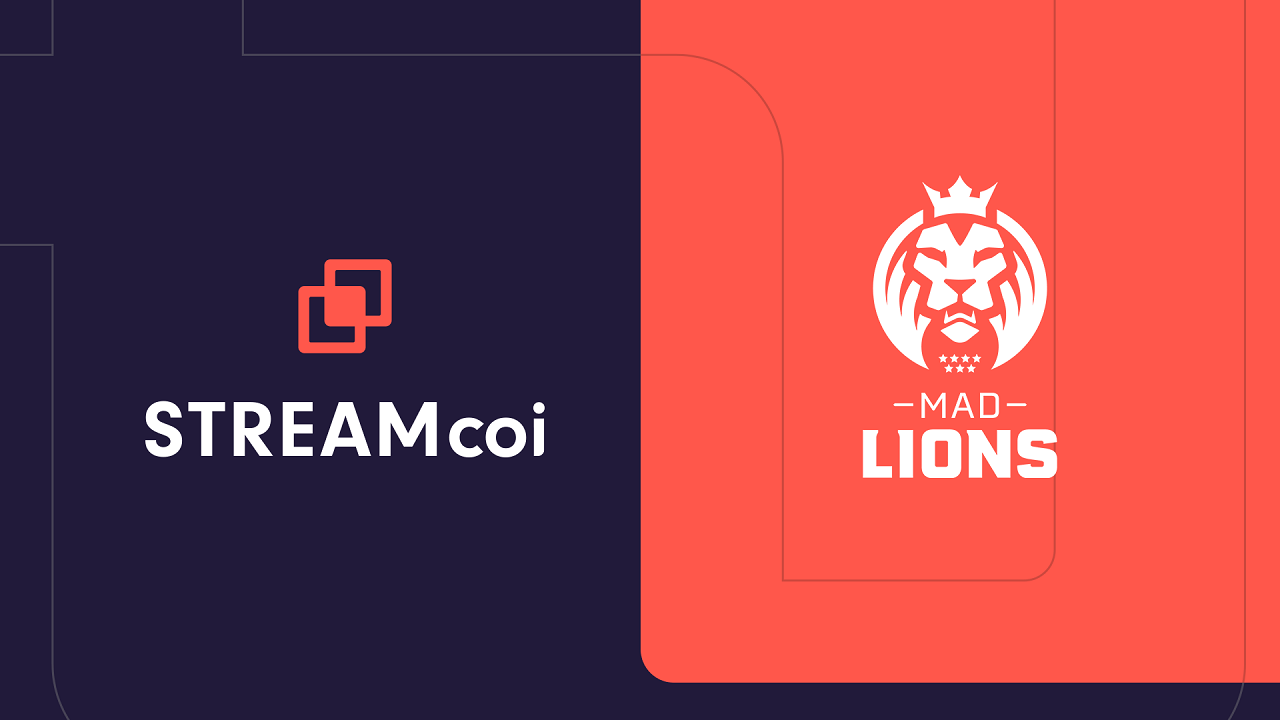 Reading Time:
2
minutes
MAD Lions, a leading esports organisation, and Streamcoi, a platform automating stream management, officially announced their partnership. Streamcoi will enhance the team's potential for displaying and managing content across pro-player's streams.
The esports scene is one of the most robust, direct and engaging channels for reaching the younger generation. With more time spent watching live streams than television, Generation Z is one of the hardest groups to reach, even for leading brands. As a result, an increasing number of brands turn to esports to tap into youth culture. The teams use live streaming to communicate with fans, build brand awareness, sell merchandise or promote events.
These needs cannot be satisfied using manual stream management. Lack of tools helping to manage a growing portfolio of partnerships hinders the potential of live streaming as a source of revenue.
Partnership with Streamcoi enables MAD Lions to
Automate the stream management process.
Cutting the time needed to set up, modification and summarising campaigns from many streams at the same time.
Facilitate access to sponsored content, team assets, displays, artworks, clips and other elements
gives access to easily adjustable overlays in real-time
Send instant messages across multiple streams at once to effectively communicate with team's community.
Access the statistics of each channel. This gives detailed insight in the performance and reception of any message or event MAD Lions presents on its live streams.
Manage the streams from a single dashboard.
Streamcoi allows MAD Lions to focus on the best performance and entertaining content, automating campaign set up.
"Our partnership with Streamcoi and the use of their platform enables our players and influencers to focus exclusively on delivering their best performance and providing entertaining content to our fans," said Jorge Schnura, Vice-President of Strategy, OverActive Media. "It also gives us the ability to access detailed data and insights, allowing us to continuously evolve how we're engaging with our community to serve up the best experience possible."
"Players competing at the highest level rarely find time for streams, but when they do it's a great opportunity to connect with fans in a break from official matches. It's especially important that they don't have to deal with overlays or other assets at such times," said Jakub Janaszek, Product Lead, Streamcoi. "I am very proud that Streamcoi can help an organization as important as MAD Lions support their players and influencers while delivering effective action for their sponsors."
Racecourse Media Group awarded Dubai Racing Club production and distribution contracts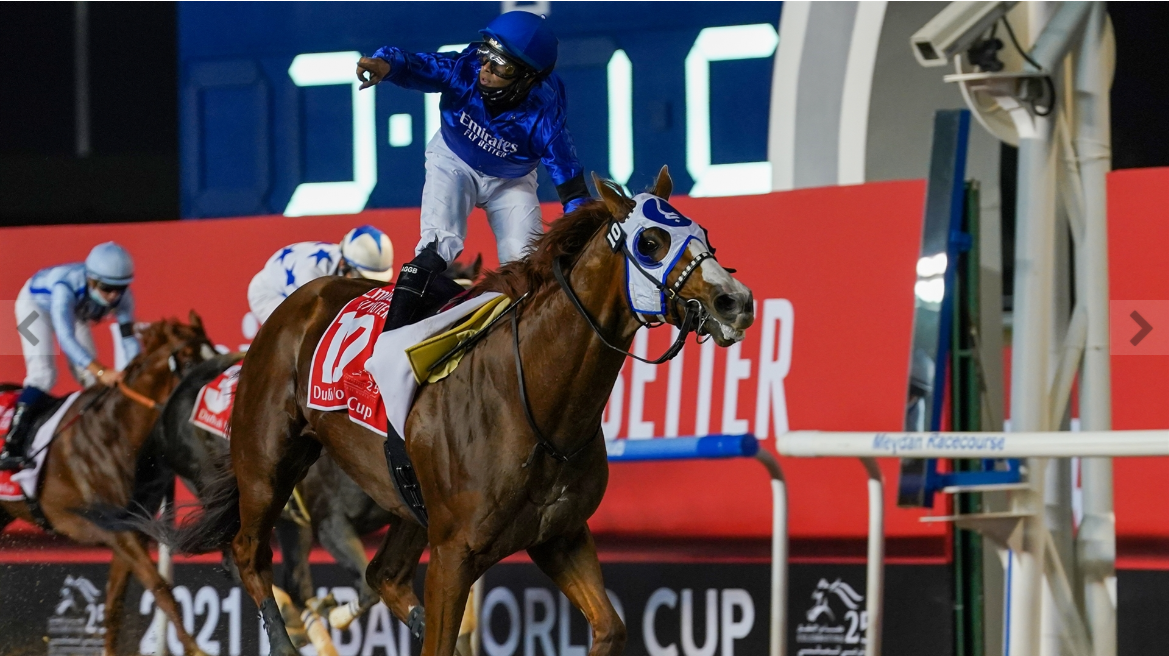 Reading Time:
2
minutes
Racecourse Media Group (RMG) has been awarded a further two-year contract by Dubai Racing Club to provide production and distribution services of the next two full horseracing seasons at Meydan Racecourse.
The season culminates with the glittering US$30.5m Dubai World Cup card on March 26, 2022 – recognised as one of the most prestigious day's racing in the calendar.
Timeline Television will provide broadcast facilities and crew to support RMG's host production and on-course coverage.
RMG, working with its long-time broadcast partner, Timeline, has produced and distributed horseracing from the flagship racecourse in Dubai for the previous six seasons, is offering exciting broadcast rights packages for the season.
Martin Stevenson, CEO of RMG, said: "We are delighted that Dubai Racing Club has once again appointed RMG for its production and distribution services. We look forward to working closely with our valued partners, Dubai Racing Club, in showcasing such a significant sporting event to the world."
Dan McDonnell, CEO of Timeline Television, said: "We're proud to be working with the Dubai Racing Club and Racecourse Media Group for the seventh year running. Each year we look to see how we can best capture the racing action and for the second year in a row we're delighted to be providing both on-site and remote broadcast facilities to make this a more sustainable broadcast production."
The 2021-2022 race season includes 22 meetings in all. The 2022 Dubai World Cup Carnival (DWCC), one of the highlights of the global racing calendar, begins on Thursday, January 13, one of eight meetings which culminates with Super Saturday on March 5.
The Dubai World Cup race-day enjoyed unprecedented global exposure in 2021, with more than 40 broadcasters showcasing the day.
Created through the vision of HH Sheikh Mohammed Bin Rashid Al Maktoum, Vice President and Prime Minister of the UAE and Ruler of Dubai, the racing is set against one of the most iconic sporting theatres, the state-of-the-art Meydan Racecourse. The architectural masterpiece measures 1.2km in length and can seat over 60,000 in its grandstand.
Racecourse Media Group is the parent company of Racing TV, which will be showing every fixture live from Meydan this season and is available on Sky 426, Virgin 536 (Britain) and 411 (Ireland), Apple TV and Vodafone (Ireland).