Why are German Casinos the Best?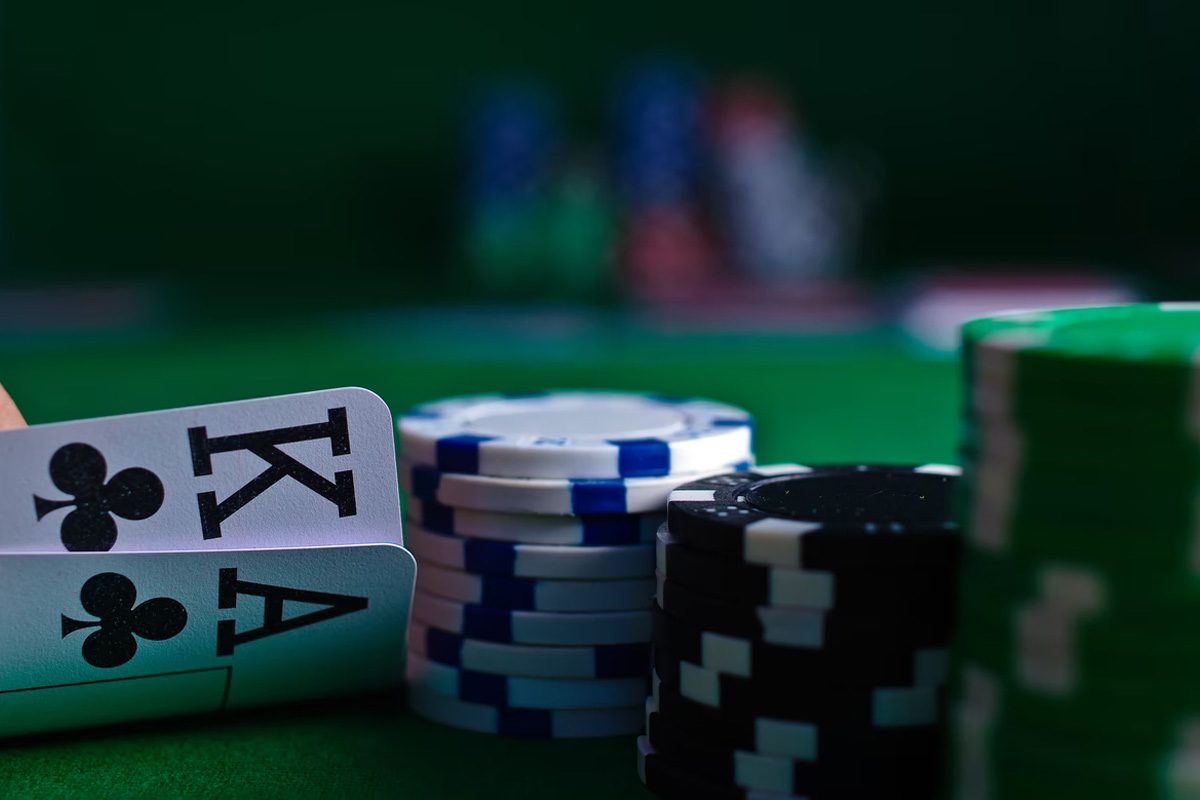 Reading Time:
4
minutes
From the outside, you might not know of Germany as a significant gambling destination. However, you would be surprised by the number of casino gaming services available in the country. There are tons of casinos out there, be it online or land-based, that offer exquisite gaming services to their clients. Casinos such as caxino.de offer keen players with top-tier gambling services and are spread all over the country.
There is an array of games available in German casinos. Most of them offer classic board games such as roulette, baccarat, blackjack, and Punto Banco. Additionally, you will come across most of them offering different slot games. However, the scene is a bit different from the gambling capital of the world, Las Vegas. Contrary to the energy and entertaining shows in Vegas, most German casinos are all about gambling. Yes, you might find good food and drinks here, there isn't so much more about it than that.
However, it is essential to note that the rise of casino gambling, especially online casinos, has been rampant recently. Thanks to the internet, the German gambling industry has seen immense growth where punters all over the country continue to sign up and play. This makes you wonder, what makes the gambling scene such a lucrative field? Additionally, why should you opt for German casinos whenever you want to play?
Below are some of the few things that have made the industry a heavyweight.
Convenience
This always goes down as the most popular reason why there has been an increase in online gambling, not only in Germany but in the world at large. The internet revolutionized online casino operations ever since it was incorporated in it. Initially, people would have to walk or drive to their favourite casinos to quench their gambling thirst. Worse still, you might even arrive at the casino only to find that your favourite game or machine is already occupied.
When it comes to online casinos, all you need is a compatible electronic device and a strong internet connection, and you will be good to go. It doesn't matter where you are or what time it is; you can play your games at during the hours of your choice. This means that even if you have a tight schedule, are bored during a work break, or just sitting on your couch, you can pull out your PC and start gambling.
Another thing that has made the industry such a cult favourite is the availability of mobile-compatible apps. Some German casinos have taken the game a notch higher by developing apps that allow their customers to play. Most of them are tailored to bypass the hassle of going through the websites and internet searching for your favourite platform.
Legal regulations by the relevant government bodies
For years on end, German regulators strived to develop the most relevant laws and regulations that would govern the gambling scene in the country. This came to an end in March 2020, when the new Interstate Treaty on Gambling was presented and approved. The treaty was to go into effect on July 1st, 2021. They would then be allowed to license online casinos, regulate their operations, and govern the industry.
This brought a massive change to the industry by presenting an opportunity for casinos and startups to establish themselves in the market. However, it still led to the implementation of strict measures that would govern how these casinos carry out their operations. The state of Schleswig-Holstein allowed online casinos to operate in its vicinity freely.
With such a keen eye on them, it is rare for casinos to operate maliciously without the relevant bodies realizing it. Additionally, every legit casino, online or land-based, has a license that allows them to carry out gambling operations. As such, there are minimal con activities and scum in the industry.
However, even with the measures in place, a few illegitimate platforms might manage running heinous acts underground. Therefore, it is up to you to also take extra caution when choosing a casino. For example, ensure that you approved the licensing of the platform and that you have done additional research prior to starting your gaming activities.
Bonuses and Promotions
Being a hugely popular pastime activity in the country, gambling casinos will put much effort to lure a maximum number of punters to bet on their platform. One way of doing so is buying offering lucrative deals and promotions for their customers to utilize. This includes bonuses such as the Welcome Bonus, the no deposit bonus, and such. They are tailored to help you kick start your gambling life on the platform and get you going as soon as possible.
As a punter, it is your duty to analyze these deals, bonuses, and promotions before starting on gambling. This means looking through them and seeing the ones that really match your preferences.
Another possible bonus that you can enjoy from these online casinos is the free spins bonus. Here, you will be granted free spins for a specific number of times when playing your go-to slot game. This gives you more chances to get a stroke of luck and win big.
These bonuses can be offered to you during your start (after signing up) or as you play. This way, the casinos ensure that they are rewarding their new customers and the old ones as well. What a way to retain you as a customer!
Take away
Germany has sixteen federal states, each of the governing and legislating gambling activities on their own. However, this raises concern due to the lack of uniform laws and regulations governing gambling activities here. The complexity of the gambling scene originates from the fact that players from different states are subjected to other laws and regulations. However, even with all these distractions, the industry still manages to attract punters from all over the country. Therefore, you can still enjoy gambling in Germany; all you have to do is pick a casino that suits your needs, and you will be good to go.

How Online Casinos Are Improving the VIP Experience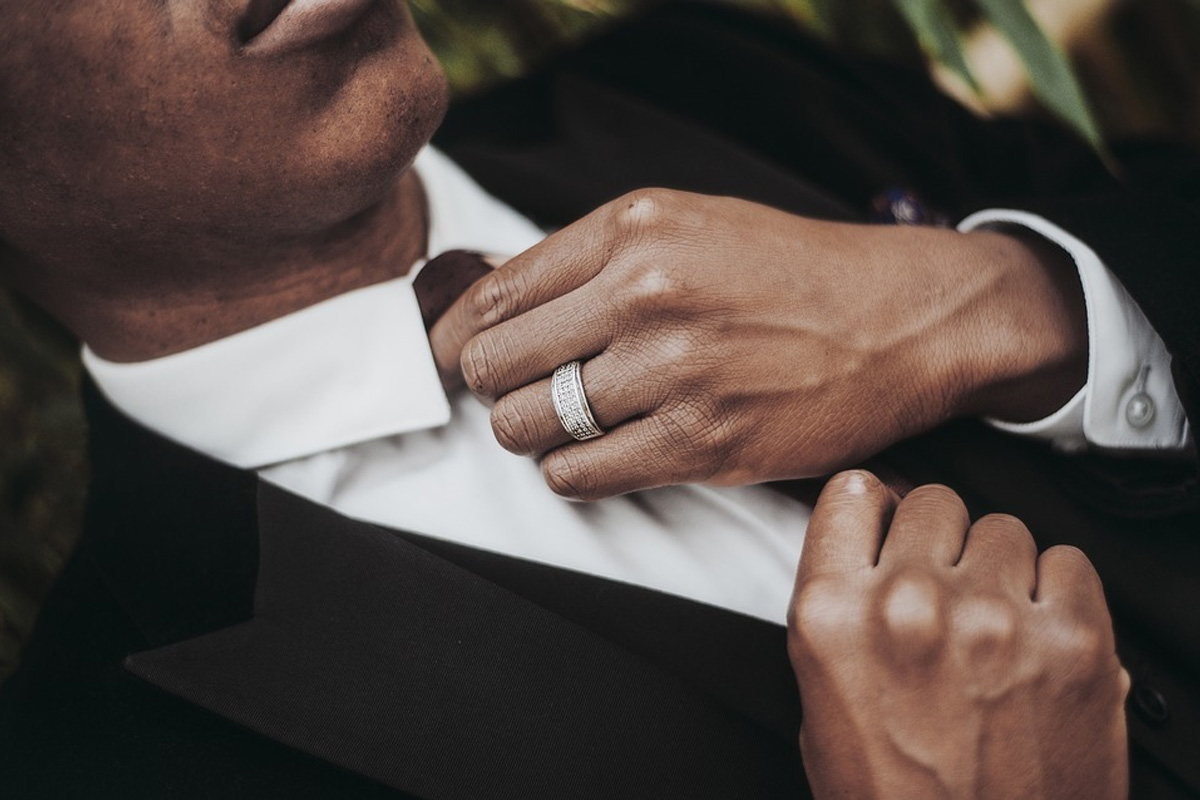 Reading Time:
2
minutes
We're all familiar with the idea of VIP treatment at a casino. From the depiction of high rollers occupying the penthouse suites of casinos on the silver screen to the facilitation of lavish lifestyles that such prestigious individuals enjoy, the life of a VIP at a casino which welcomes them is one that many of us aspire to.
Unfortunately, unless your bank balance has more zeros than a line of computer code, it's an experience that might traditionally have been outside of the grasp of most people. However, the online casino industry is revolutionizing not only the way in which we gamble – but also the way in which casinos treat us. Here are a handful of tangible improvements that online casinos have brought to the VIP experience.
Accessibility
First and foremost, online casinos have extended the red carpet to virtually everyone. Whereas you have to spend an eye-bulging amount in a brick-and-mortar establishment to merit special treatment, all that's required from an online operator is a simple sign-up. Of course, the larger the sums you wager, the greater the benefits you can expect to reap – but the bar is far lower to begin enjoying the VIP treatment in the first place. Why? Because websites do not deal with the same overheads as physical casinos. With no staff to pay and no buildings to rent, light and warm, the savings can be passed on to a greater number of customers.
Benefits
As well as broadening the access route to the VIP lounge, online casinos have also tweaked the benefits on offer. Of course, things like hotel rooms and complimentary meals and drinks are not on the table, but they have been replaced with a raft of other perks that are more geared towards gambling. Free bets, returned losses, cashback and free merchandise are just some of the incentives which online casinos offer their clientele, giving you more reasons to keep coming back. While they might not sound as lucrative as penthouse suites, they're certainly more commonplace – and they could afford you the chance to double your money without risking a penny.
Choice
With brick-and-mortar casinos, there are a limited number of tables you can sit at and a limited number of slots you can play. If your preferred pastime is at capacity, that's simply too bad. Now, however, there's no need to wait your turn, since everyone can play simultaneously at online casinos. And with the advent of the Bitcoin online casino, you can enjoy even greater freedom in the currency with which you conduct your transactions. Crypto is becoming an increasingly mainstream option and offers great privacy, security and efficiency benefits.
Automation
In a traditional casino, every bet you make must be manually logged by either the dealer of your table, the croupier in attendance or the pit boss overseeing all the action. This requires a tiresome rigmarole in which you register your status as a VIP member from the outset, then the relevant authority continually tracks all of your wagers. With online casinos, the entire process is automated. That means that you'll never have to worry about one of your bets going missing and not contributing to your VIP status.
Online casinos are here to stay – and that's good news for everyone, since more people now have the opportunity to enjoy being a VIP.
Latest slot from Fantasma Games is based on Jules Verne's Twenty Thousand Leagues Under the Sea and offers a unique Countdown Bomb feature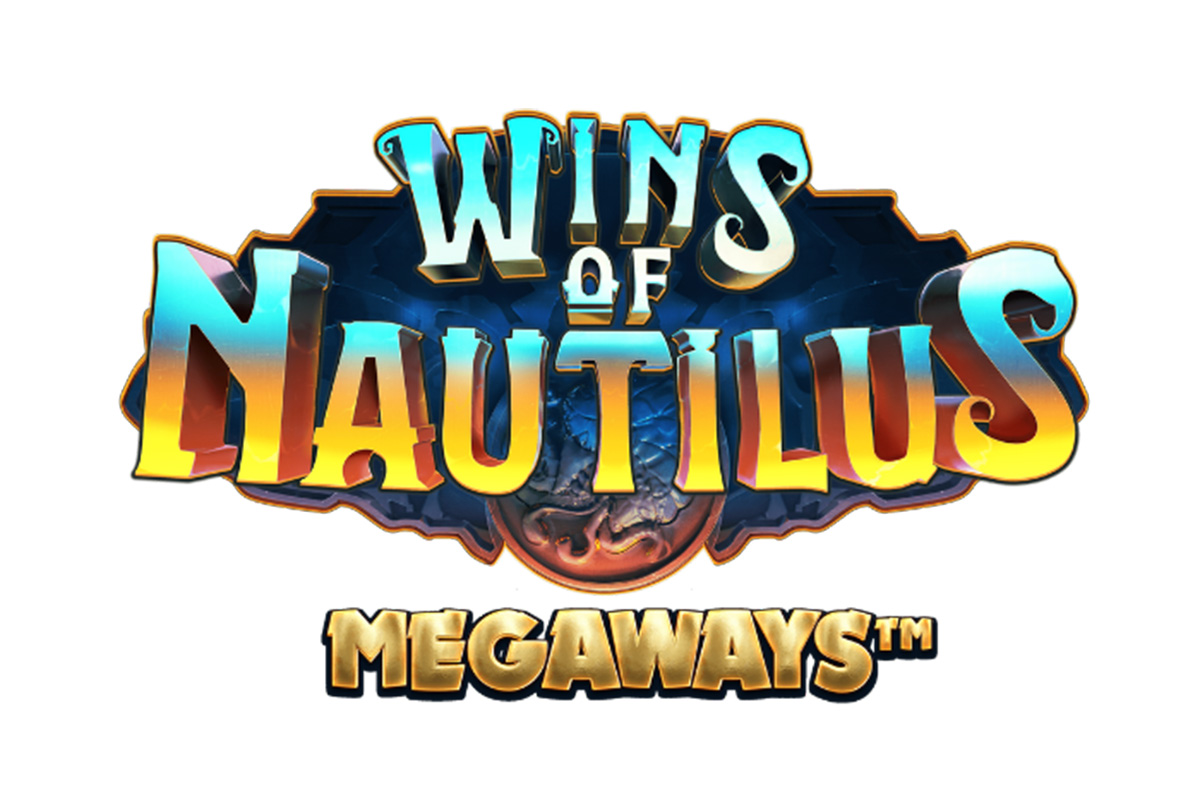 Reading Time:
2
minutes
Fantasma Games, the developer of slots beyond gambling, is taking players on a submarine adventure in its latest release, Wins of Nautilus Megaways.
The theme takes inspiration from Jules Verne's Twenty Thousand Leagues Under the Sea and combines this with striking visuals, stunning animations and authentic sound.
Wins of Nautilus Megaways uses Big Time Gaming's innovative reel matrix to deliver up to 117,649 ways to win with every spin, but the big win potential does not stop there. The unique Countdown Bomb Feature makes a splash. It is a blocker with a countdown number that ticks down as the game is played and the reels avalanche. This creates a full reel Wild with a big Multiplier when the Countdown Bomb explodes. This happens when the player has won several of sequential of times through the avalanche.
Players must also keep an eye out for the Respin Torpedo which removes random non-winning symbols and causes the reels to avalanche, creating a second chance for wins to land. The feature guarantees at least one avalanche and combines with the Countdown Bomb to keep players submerged in the underwater adventure.
Of course, those that are able to navigate the submarine to the bottom of the ocean are likely to discover Dead Sea Free Spins which are triggered when three Scatter symbols drop onto the reels. Players receive between 12 and 84 Free Spins which are combined with a Progressive Multiplier that can deliver wins of up to 10,000x their original stake. Free Spins can be retriggered.
Wins of Nautilus Megaways has been designed to appeal to players that enjoy Megaways slots and that also seek out games that deliver Full Reel Wilds. The game sits at the high end of the volatility scale, has an RTP of 96.10% and allows players to buy the bonus for 80x their stake in the markets where it is permitted.
Tianzhi Zhou at Fantasma Games said: "Wins of Nautilus Megaways takes players to an underwater world packed with adventure and big win potential. We have taken the legendary work of Jules Verne and put our own twist on it to create a game that visually is like no other – it is truly striking. Of course, we have combined this with thrilling gameplay including our innovative Countdown Bomb feature which builds anticipation with every spin. Wins of Nautilus Megaways is a great addition to our growing portfolio of slots that go beyond gambling and we look forward to seeing players resurface having been on the adventure of a lifetime."
Betsys, owned by the STS Group, among the 50 fastest growing technology companies in the Czech Republic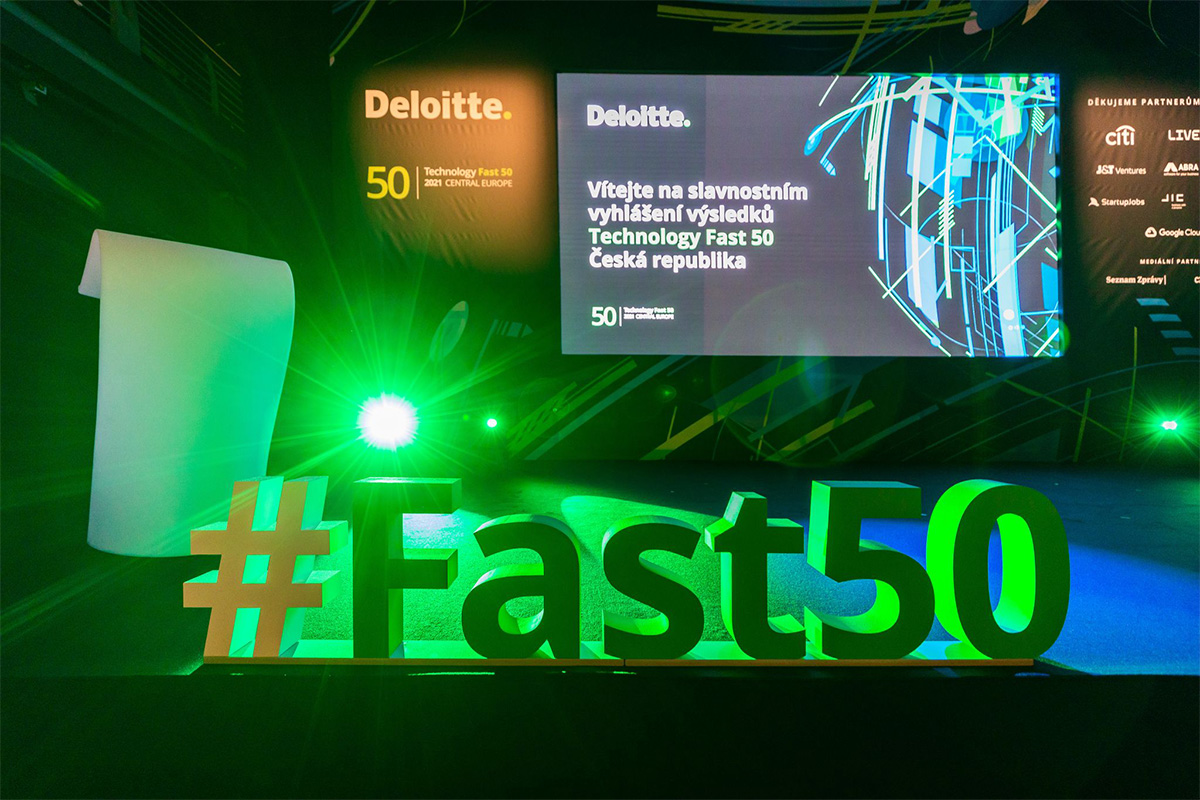 Reading Time:
2
minutes
Betsys – part of the STS Group – is included in the prestigious "Deloitte technology Fast 50 Central Europe" ranking for the second time in a row. It is the only company from the bookmaking industry included in the list.
The ranking of the fastest-growing technology companies in Central Europe was prepared for the 22nd time. This time, Betsys ranked 39th among Czech companies, achieving revenue growth of 216 percent over four years. According to Deloitte's report, the dynamics of revenue growth for all technology companies in the ranking was as high as 2,278 percent during that period.
This year's edition of Deloitte ranking is a record-breaker not only in terms of growth in revenue of listed companies but also in the number of companies that applied – there were as many as 450, 150 companies more than last year. Therefore, for us, being among the 50 selected winners in such a competitive environment, second year in a row, is a great success and motivation for further development – says Jiří Najman, Chief Operating Officer of Betsys.
Betsys is part of STS Group and operates in the Czech Republic and Poland, also having its representatives in the UK. Betsys employs 120 developers in Prague and Katowice. It is the biggest provider of IT solutions for the betting industry in Central Europe.
Betsys provides full spectrum of sports betting software on regulated market. It is the largest supplier of sportsbetting solution in Central and Eastern Europe. It offers a comprehensive range of products and services that are needed to cover full spectrum of betting (sports betting, live, retail, virtual sports, casino). Betsys platform is supporting all sales channels – Online, Retail, Live, Mobile. It also offers follow-up support services, consultation and in particular the possibility of securing bookmakers to control the game.