Tips to Help You Choose the Best Canadian Casino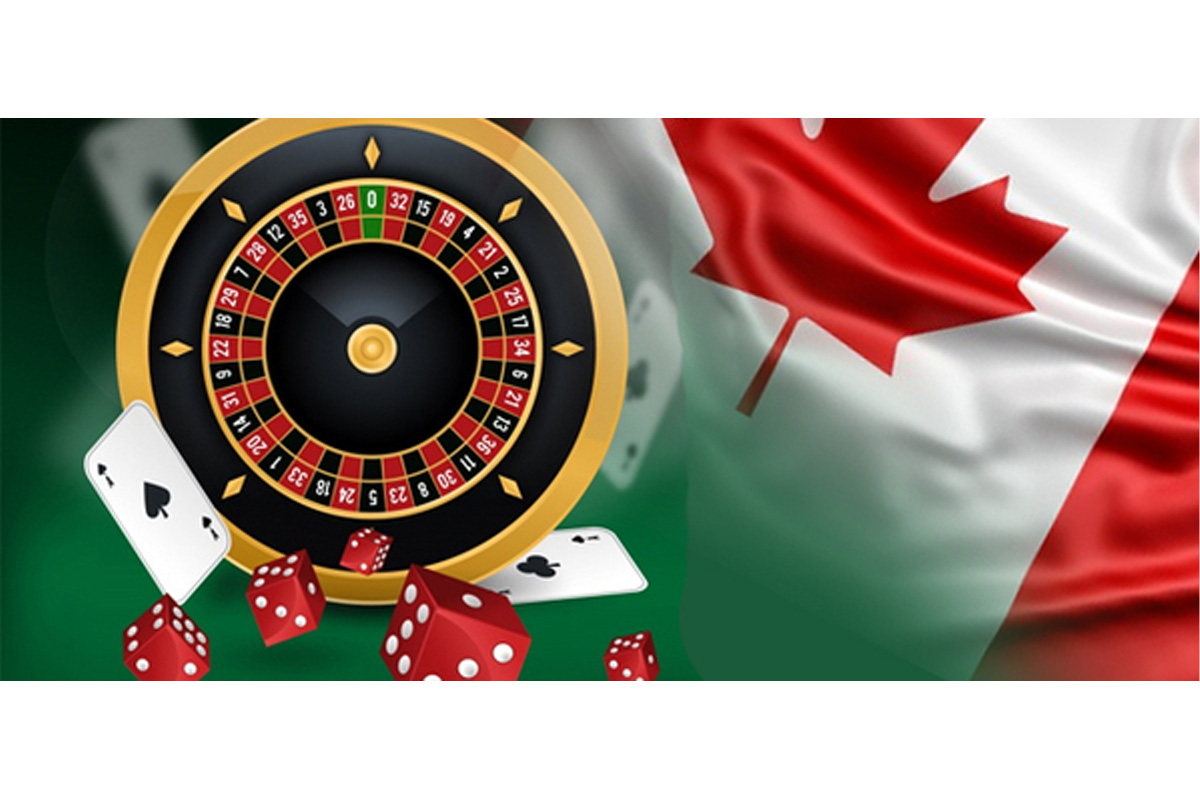 Reading Time:
4
minutes
Gambling has been a significant pastime activity for Canadians for the longest time possible. From the days of queueing up in land-based casinos to the new internet era of online casinos, casinos have been providing much-needed entertainment. However, the industry's ability to attract a large following means that tons of platforms flock to the internet trying to set up their businesses and offer gambling services. However, not all of them will match your preferences. Some such as Wildz Casino Canada provide top-tier services, but you can still come across some that won't offer satisfactory services.
Let's say you are new to the Canadian gambling scene and you want to choose an online casino. How do you ensure that you land the perfect casino to satisfy all your gambling wants? Below are some tips to help you in your journey.
Consider safety and secure banking
One of the primary considerations when looking for a gambling platform is how good their security system is. Remember, you will be playing with your hard-earned money on the line, and you will also have to maintain a specific minimum bankroll as a punter. If the systems are not secure enough, you might be running the risk of losing your money.
Still, on the money, ensure that the gambling platform also offers you conversant banking options. This includes modern money transfer methods such as PayPal, Skrill, MasterCard, and such. Reputable casinos will always provide such legitimate banking options, and all at the same time. Additionally, they have the task of ensuring the protection and safety of the money.
Still, on safety, you need a casino that will protect all other details, not just the money. When signing up, you are required to submit some details about yourself, both personal and financial. This is private information that should be safe from a breach at all times. You do not want a casino that puts your details at risk at all!
The selection of games
Every punter has at least one favourite game that they fancy gambling on. When selecting a casino, you need to go through the games available and see whether yours is among any of them. With hundreds of casinos to choose from, it is next to impossible for you to find a casino without a game of your choice.
Maybe you are just getting started with gambling and would like a suitable Canadian casino to handle all your gambling requirements. Yes, you might be tempted to start with the typical games such as Baccarat and Black jack. However, in addition to this, there are hundreds of games that you can choose from. With such an extensive selection, the chances are high that you will easily find a game that suits your needs, and you can start from there. When going through the selection of games on a casino, you should look out for the names of game developers too. This will further confirm the authenticity of the games and the service provider as well.
Bonuses, rewards, and promotions
As mentioned earlier, the Canadian gambling scene attracts such a vast following. This means that more and more punters are flocking the internet looking for a suitable platform to play with.
On the other hand, every casino is out there trying to lure more customers into gambling and playing with their services. As such, they avail rewards, promotions, and bonuses, most of which are lucrative enough to attract people. They have grown to become a crucial entity for these casinos. For one, they add value to the gaming experience, making it a notch higher and making things more entertaining and intense. For example, when you get free spins in a casino, the chances of getting it right and winning things are higher than when you use your initial slots.
One thing that makes these rewards important is the fact that they can be a way to gauge the gameplay of a particular casino. Let's say you have been rewarded with a no deposit bonus, allowing you to play even when you don't have enough in your bankroll. You can use this experience as a test to gauge the gameplay of that casino. Is it enjoyable? Is it user-friendly? By the time you are done with the rewards, you will be having an overview of how good and reliable a casino is.
Bonuses and promotions can be an excellent way to cushion the loss blow by compensating for them. Every punter knows that they will always have bad days when betting; things won't always go your way. As such, bonuses and promotions can be a massive boost to your money value and bankroll when you lose. You will still have the chance to redeem yourself after the setbacks.
Lastly, bonuses are a way to help learn more about a game. The more you interact with the game, the more you become conversant with it. Better still, you can use the free gaming rounds offered to perfect that gambling strategy you have been practicing.
Please pay attention to their customer support
As a gambler, you will encounter setbacks, issues, and errors during your time with a casino. However, the reaction to these errors ad setbacks is what makes or breaks your gaming experience. Therefore, you need a casino with an elaborate customer support system to sort you out whenever you have an issue.
For example, you might have just deposited money to your gaming account, but it fails to reflect on your bankroll. In such a scenario, an efficient customer support team will come in handy for you, ensuring that the issue has been resolved and that you are now eligible to continue paying.
One way to approve a casino's customer support system is by going through reviews and testimonials. The good thing about this is that you will be getting first-hand feedback from another punter. This will help you avoid problematic casinos that have problems such as delayed payments.
Conclusion
Casino gambling in Canada is a prominent pastime activity. With so many casinos to choose from, ensure that you conduct thorough research before selecting and making an informed decision.

How Online Casinos Are Improving the VIP Experience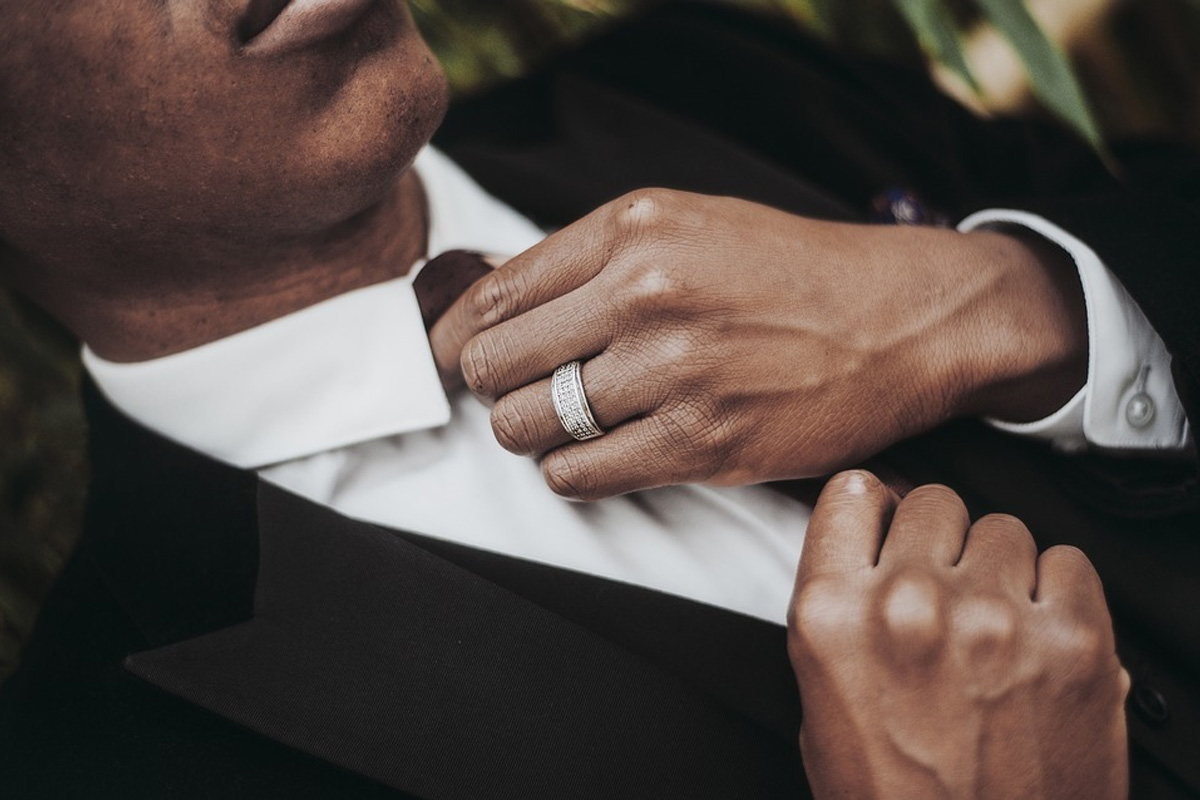 Reading Time:
2
minutes
We're all familiar with the idea of VIP treatment at a casino. From the depiction of high rollers occupying the penthouse suites of casinos on the silver screen to the facilitation of lavish lifestyles that such prestigious individuals enjoy, the life of a VIP at a casino which welcomes them is one that many of us aspire to.
Unfortunately, unless your bank balance has more zeros than a line of computer code, it's an experience that might traditionally have been outside of the grasp of most people. However, the online casino industry is revolutionizing not only the way in which we gamble – but also the way in which casinos treat us. Here are a handful of tangible improvements that online casinos have brought to the VIP experience.
Accessibility
First and foremost, online casinos have extended the red carpet to virtually everyone. Whereas you have to spend an eye-bulging amount in a brick-and-mortar establishment to merit special treatment, all that's required from an online operator is a simple sign-up. Of course, the larger the sums you wager, the greater the benefits you can expect to reap – but the bar is far lower to begin enjoying the VIP treatment in the first place. Why? Because websites do not deal with the same overheads as physical casinos. With no staff to pay and no buildings to rent, light and warm, the savings can be passed on to a greater number of customers.
Benefits
As well as broadening the access route to the VIP lounge, online casinos have also tweaked the benefits on offer. Of course, things like hotel rooms and complimentary meals and drinks are not on the table, but they have been replaced with a raft of other perks that are more geared towards gambling. Free bets, returned losses, cashback and free merchandise are just some of the incentives which online casinos offer their clientele, giving you more reasons to keep coming back. While they might not sound as lucrative as penthouse suites, they're certainly more commonplace – and they could afford you the chance to double your money without risking a penny.
Choice
With brick-and-mortar casinos, there are a limited number of tables you can sit at and a limited number of slots you can play. If your preferred pastime is at capacity, that's simply too bad. Now, however, there's no need to wait your turn, since everyone can play simultaneously at online casinos. And with the advent of the Bitcoin online casino, you can enjoy even greater freedom in the currency with which you conduct your transactions. Crypto is becoming an increasingly mainstream option and offers great privacy, security and efficiency benefits.
Automation
In a traditional casino, every bet you make must be manually logged by either the dealer of your table, the croupier in attendance or the pit boss overseeing all the action. This requires a tiresome rigmarole in which you register your status as a VIP member from the outset, then the relevant authority continually tracks all of your wagers. With online casinos, the entire process is automated. That means that you'll never have to worry about one of your bets going missing and not contributing to your VIP status.
Online casinos are here to stay – and that's good news for everyone, since more people now have the opportunity to enjoy being a VIP.
Latest slot from Fantasma Games is based on Jules Verne's Twenty Thousand Leagues Under the Sea and offers a unique Countdown Bomb feature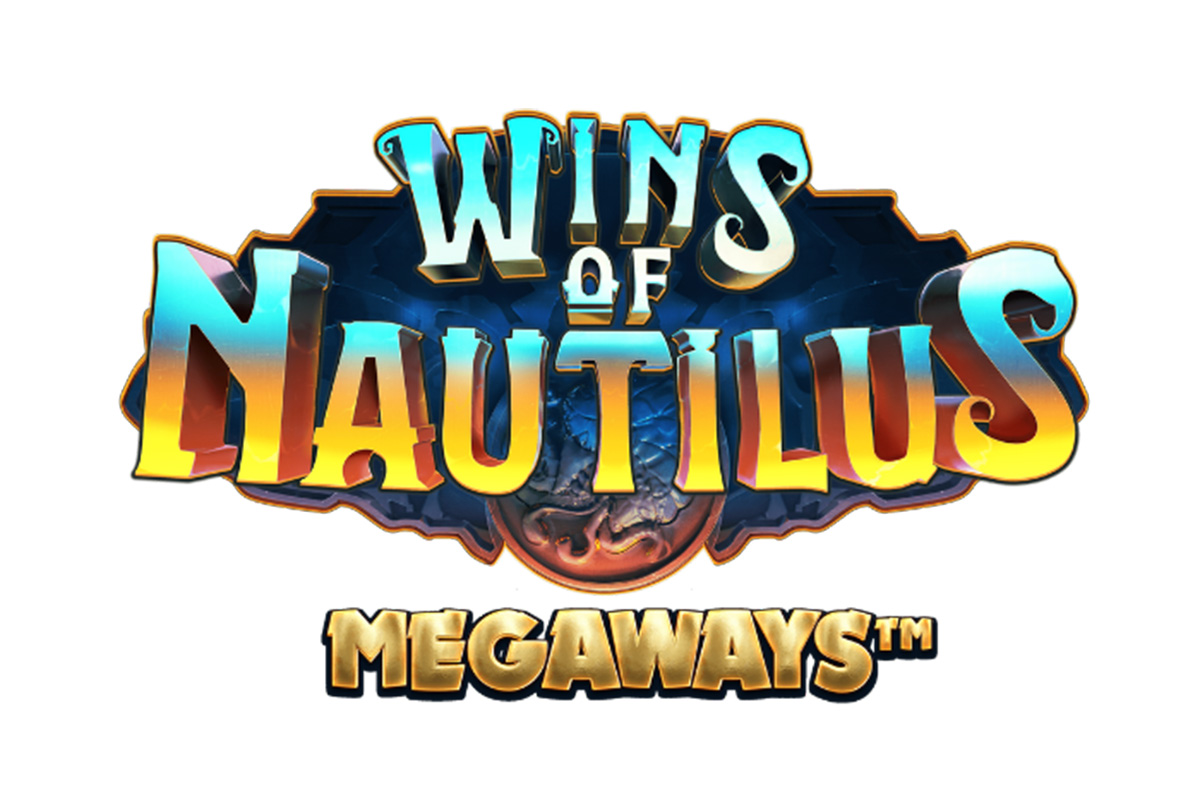 Reading Time:
2
minutes
Fantasma Games, the developer of slots beyond gambling, is taking players on a submarine adventure in its latest release, Wins of Nautilus Megaways.
The theme takes inspiration from Jules Verne's Twenty Thousand Leagues Under the Sea and combines this with striking visuals, stunning animations and authentic sound.
Wins of Nautilus Megaways uses Big Time Gaming's innovative reel matrix to deliver up to 117,649 ways to win with every spin, but the big win potential does not stop there. The unique Countdown Bomb Feature makes a splash. It is a blocker with a countdown number that ticks down as the game is played and the reels avalanche. This creates a full reel Wild with a big Multiplier when the Countdown Bomb explodes. This happens when the player has won several of sequential of times through the avalanche.
Players must also keep an eye out for the Respin Torpedo which removes random non-winning symbols and causes the reels to avalanche, creating a second chance for wins to land. The feature guarantees at least one avalanche and combines with the Countdown Bomb to keep players submerged in the underwater adventure.
Of course, those that are able to navigate the submarine to the bottom of the ocean are likely to discover Dead Sea Free Spins which are triggered when three Scatter symbols drop onto the reels. Players receive between 12 and 84 Free Spins which are combined with a Progressive Multiplier that can deliver wins of up to 10,000x their original stake. Free Spins can be retriggered.
Wins of Nautilus Megaways has been designed to appeal to players that enjoy Megaways slots and that also seek out games that deliver Full Reel Wilds. The game sits at the high end of the volatility scale, has an RTP of 96.10% and allows players to buy the bonus for 80x their stake in the markets where it is permitted.
Tianzhi Zhou at Fantasma Games said: "Wins of Nautilus Megaways takes players to an underwater world packed with adventure and big win potential. We have taken the legendary work of Jules Verne and put our own twist on it to create a game that visually is like no other – it is truly striking. Of course, we have combined this with thrilling gameplay including our innovative Countdown Bomb feature which builds anticipation with every spin. Wins of Nautilus Megaways is a great addition to our growing portfolio of slots that go beyond gambling and we look forward to seeing players resurface having been on the adventure of a lifetime."
Betsys, owned by the STS Group, among the 50 fastest growing technology companies in the Czech Republic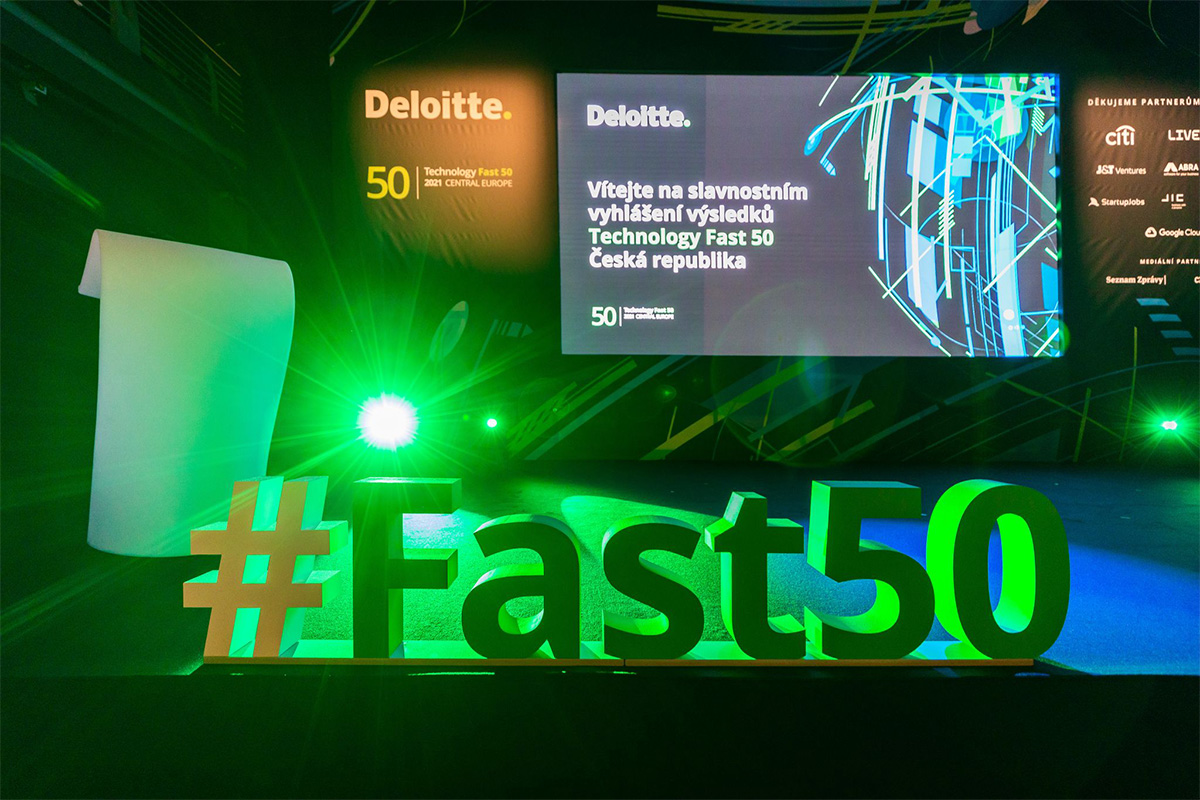 Reading Time:
2
minutes
Betsys – part of the STS Group – is included in the prestigious "Deloitte technology Fast 50 Central Europe" ranking for the second time in a row. It is the only company from the bookmaking industry included in the list.
The ranking of the fastest-growing technology companies in Central Europe was prepared for the 22nd time. This time, Betsys ranked 39th among Czech companies, achieving revenue growth of 216 percent over four years. According to Deloitte's report, the dynamics of revenue growth for all technology companies in the ranking was as high as 2,278 percent during that period.
This year's edition of Deloitte ranking is a record-breaker not only in terms of growth in revenue of listed companies but also in the number of companies that applied – there were as many as 450, 150 companies more than last year. Therefore, for us, being among the 50 selected winners in such a competitive environment, second year in a row, is a great success and motivation for further development – says Jiří Najman, Chief Operating Officer of Betsys.
Betsys is part of STS Group and operates in the Czech Republic and Poland, also having its representatives in the UK. Betsys employs 120 developers in Prague and Katowice. It is the biggest provider of IT solutions for the betting industry in Central Europe.
Betsys provides full spectrum of sports betting software on regulated market. It is the largest supplier of sportsbetting solution in Central and Eastern Europe. It offers a comprehensive range of products and services that are needed to cover full spectrum of betting (sports betting, live, retail, virtual sports, casino). Betsys platform is supporting all sales channels – Online, Retail, Live, Mobile. It also offers follow-up support services, consultation and in particular the possibility of securing bookmakers to control the game.