AppGallery to Provide Full-Spectrum Support, Expansion Opportunities, and Innovative Tools to Gaming Developers Globally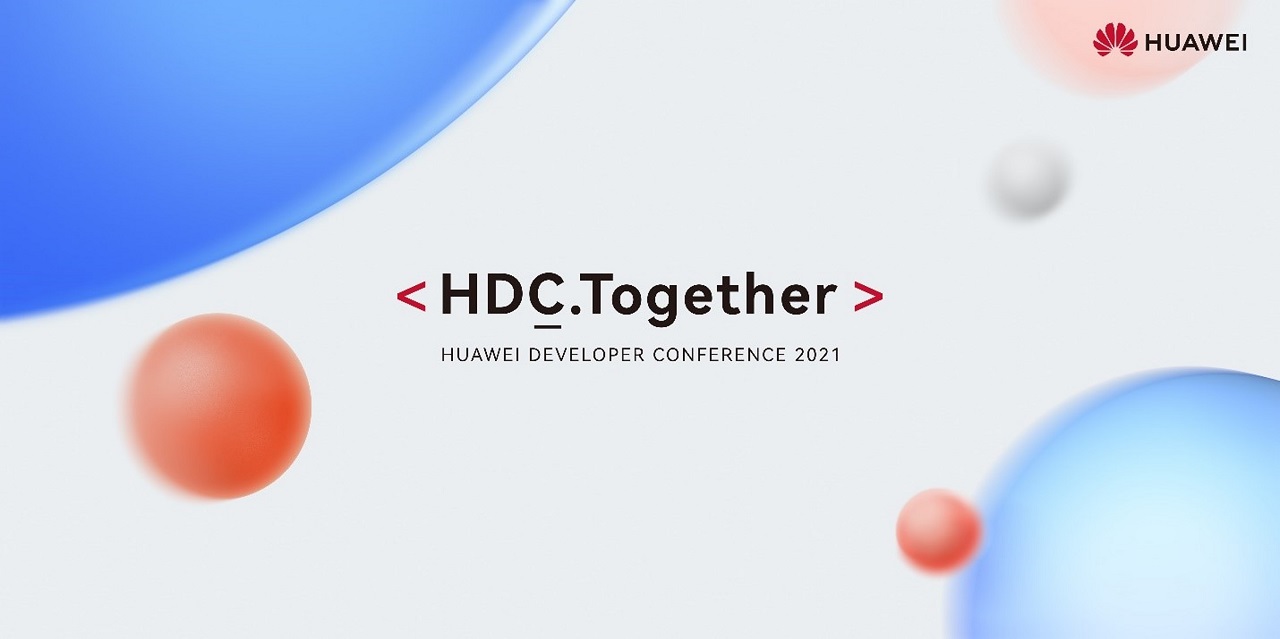 Reading Time:
2
minutes
Huawei reaffirmed its commitment to helping developers drive innovation, disruption and business expansion, offering new tools and technologies to empower them to create new and unique experiences for gamers globally. 
Speaking at the conference, Alexandre Salem, Global Director, Global Partnerships & Eco-Development Business Department at Huawei, shared the growing gaming trends that developers should be aware of, as well as the solutions and opportunities that AppGallery can provide to help them to grow and succeed overseas. 
"The pandemic has changed the way people view gaming as a mainstream form of entertainment, resulting in a growing momentum of mobile gaming. This is very positive for the industry," said Alexandre. "We want developers to help fuel this growth, which is why we're working with them to realise their true innovation potential. Through AppGallery, they can bring help to next-level experiences to consumers and shape the way users consume content." 
Pandemic supercharges momentum of mobile gaming adoption amongst consumers 
During the session, Alex shared how gaming has grown in momentum over the past year, turning into a US$175 billion industry in 2020, with mobile gaming the fastest-growing segment. Now accounting for 48% of all gaming revenues in 2020, it's up 13% from the previous year. In terms of player base, the momentum is also very positive. In 2020 there were more than 2.8 billion players globally, an increase of 6.4% compared to 2019. 
This is complemented by the growing number of games available on AppGallery, making Huawei a true powerhouse of mobile gaming. With consumers increasingly looking to mobile apps for convenient, innovative, and fun gameplay options, Huawei is uniquely positioned to help developers and publishers create new and unique experiences through its suite of tools, services and resources available. 
Empowering developers to create new and unique gaming experiences 
Huawei constantly collaborates with the brands and gaming developers globally, such as game developers Playrix and Gameloft, to ensure consumers experience new and unique ways to play, with access to the wide range of mobile games available. 
AppGallery is committed to providing developers in the gaming sector with the technological capabilities, full-spectrum support, and commercial opportunities they need to succeed in an increasingly complex and competitive environment. Alex highlighted four key pillars that provides attractive value propositions for developers and publishers to partner with AppGallery – scale, speed, discoverability and monetisation, as well as availability for high-touch support. 
With scale, AppGallery possesses extensive distribution capabilities to over 560 million monthly active users. The platform also provides speed in terms of simple Huawei Mobile Services (HMS) integration, along with easy-to-use and powerful tools to assist in development and publication.  
Leading mobile game developer Gameloft for example worked with AppGallery to launch over 11 games on the platform, including four major games such as Asphalt 9 Legends, March of Empires, War Planet Online, and Dragon Mania Legends. The close partnership created a console-like gaming experience for consumers and resulted in an over 70% increase in downloads in the first three months of launch.  
Extensive support for developers looking to expand beyond their home markets 
Through the full suite of services such as AppGallery, Petal Search, Petal Maps, and HUAWEI Ads, Huawei offers developers the resources needed to increase discoverability, and develop monetisation strategies. AppGallery also provides high-touch support through offices across 170 countries and regions globally, six developer service centres, and tailored partner marketing for over 5.1 million registered developers. 
Playrix, developer of all-time hits such as Gardenscapes and Homescapes, partnered with AppGallery for its series of game launches and received full end-to-end support, including implementation of HMS Core Kits and promotions through Huawei Ads. This resulted in a series of successful launches globally with a strong download performance. 
To help developers navigate and successfully launch their apps in overseas markets, Huawei also offers overseas developers all-rounded assistance, from policy consulting to product localisation, to support user acquisition and monetisation. With over 10 years of distribution experience in China, AppGallery is well-placed to help international developers unlock business opportunities and succeed in the expanding Chinese market.  
"One of our underlying priorities is to offer more choice of domestic and global apps to Chinese consumers," said Alex. "Our extensive user base in the Chinese market and in-depth understanding of the domestic app marketplace and user characteristics also mean we can help international developers to identify obstacles and challenges accurately and efficiently."
NRM Group restructures and rebrands as Boomerang Digital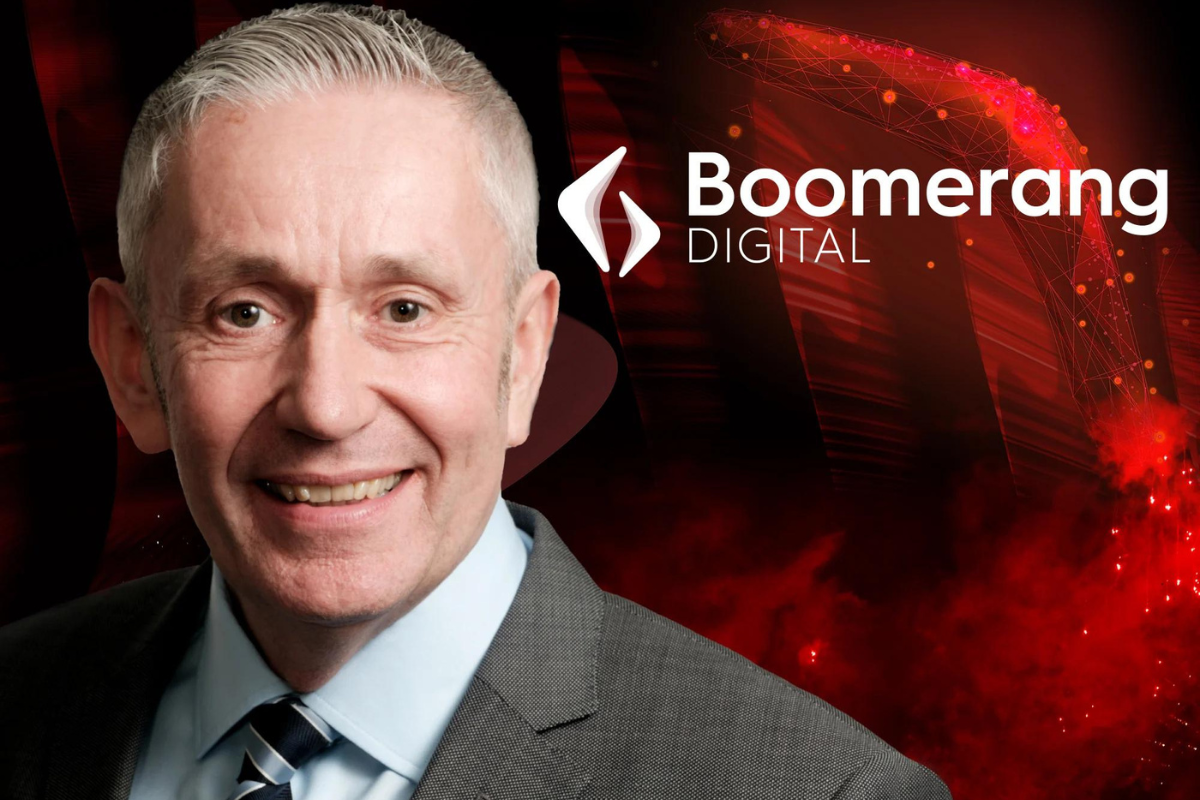 Reading Time:
2
minutes
Andrew Ludlow, who has served as Managing Director of NRM Group since 2012 has completed a far-reaching strategic rebrand of the business culminating in the launch of Boomerang Digital.
The product of a 12-month business review Boomerang Digital brings NRM, ISD and Big Deal games into a single entity and in the process provides a frictionless touchpoint for customers across the totality of its technology-driven product range.
Expanding on the strategy Boomerang Digital co-founder and Chief Executive Andrew Ludlow said: "We are taking the NRM heritage totalling close to 30-years of ground-breaking thinking to create a platform from which to launch the next important phase of the Group's development under the new Boomerang Digital brand."
He added: "Because Boomerang Digital is a single entity offering a range of solutions it means that customers can now talk to us much more holistically about their requirement for end-to-end solutions. Under Boomerang we can ensure that the technology ecosystem is appropriate and streamlined."
Confirming that there will be no job losses as a result of the restructure Andrew Ludlow stated: "To grow the business, we need the right calibre people and we will continue to recruit the additional talent that we require. I am delighted to say that Chris Wrigley will be moving to the newly created post of COO with Wayne Forster becoming Director of Product, membership and mobile."
Boomerang Digital's first industry appearance will be as part of the Bingo Hub at the EAG Expo (16-18 January, ExCeL London) and Ludlow confirmed the importance of the event. He stated: "We've got lots to talk about, lots to share and lots of exciting plans for the future. In order to meet the entertainment and engagement demands of tech-savvy consumers our customers have evolved and so have we. It's a really exciting time and the team cannot wait to bring the Boomerang Digital vision to life. EAG can't come quickly enough!"
BOS rejects the government's proposal to raise the gambling tax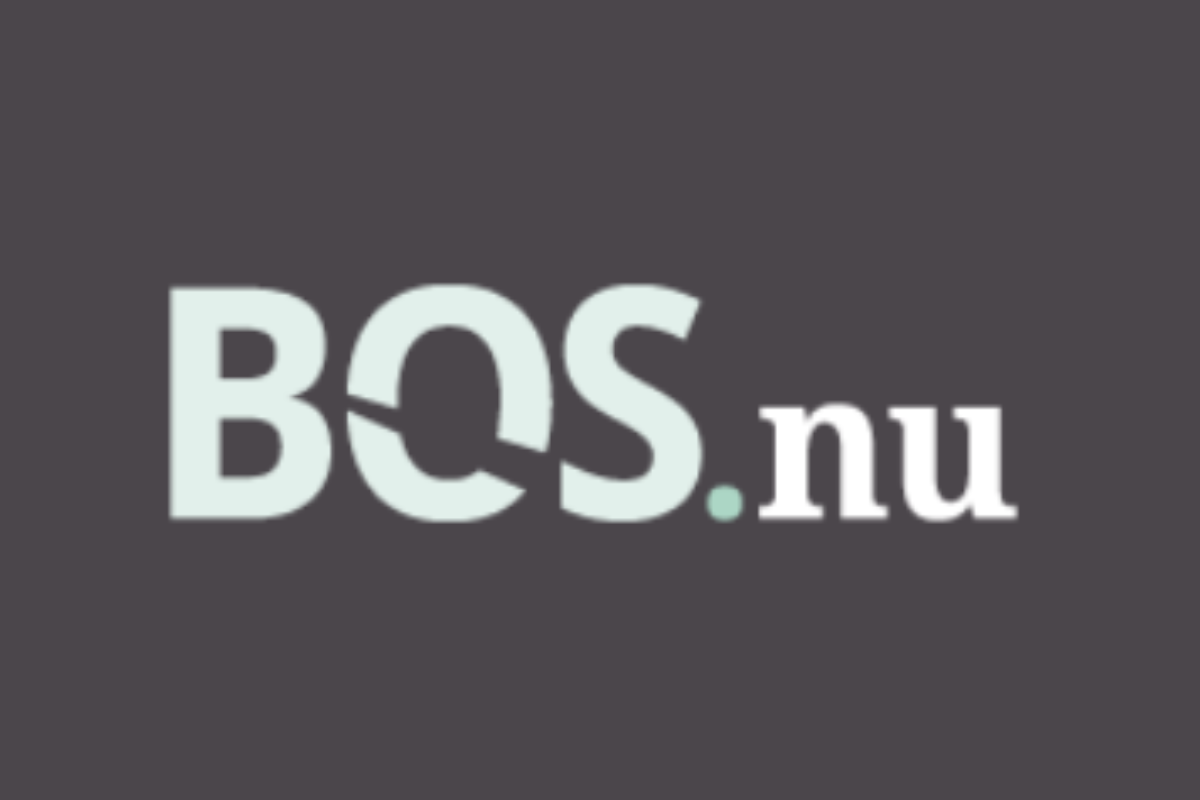 Reading Time:
8
minutes
The Swedish Trade Association for Online Gambling (BOS) today submits its advisory statement to the Ministry of Finance on the memorandum "Increased gambling tax".
The memorandum proposes an increase in gambling tax from 18% to 22%, to apply from 1 July 2024. BOS rejects the proposal.
– The government can hardly time its proposal to raise the gambling tax to a worse time. We are in a situation where fewer and fewer players choose to play on the safe licensed market, and more and more on the unregulated, unlicensed gambling market. That the government proposes to raise the tax for licensed gambling is the best Christmas present you can think of – to the unregulated and unlicensed gambling market, says Gustaf Hoffstedt.
The memorandum in English can be found below:
Referral statement Fi2023/02665, Increased gambling tax
About BOS
The Swedish Trade Association for Online Gambling (BOS) is here issuing its opinion on
the memorandum "Increased gambling tax", in which it is proposed that the excise tax
on gambling be increased from 18 to 22 percent as of July 1, 2024.
BOS represents twenty gambling companies that operate on the Swedish gambling
market.1 This makes us the largest trade association in Sweden within our industry. All
members have a license/permit issued by Spelinspektionen.
BOS recommendation
BOS rejects the proposal to raise the gambling tax.
Our motives for the rejection
The goal of the gambling market, as described by the government, "is a healthy and
safe gambling market under public control". In addition, according to the government,
revenues for the common good must be protected, the negative consequences of
gambling must be reduced, gambling for money must be covered by strong consumer
protection and cannot be misused for criminal activities.
BOS believes that the proposal for a tax increase is in conflict with all of the government's stated goals for the gambling market. It is connected with the fact that the implementation of a tax increase on gambling will lead to a reduced channelization to the
Swedish regulated gambling market, something that is also expressed by several other
reference bodies, including the Swedish Gambling Authority.
In contrast, the un-licensed and not infrequently illegal gambling market in Sweden will gain market share
if the proposal to raise the gambling tax is implemented.
It is connected with the fact that a tax increase on licensed gambling further
strengthens the competitiveness of unlicensed gambling in Sweden, which
correspondingly increases in attractiveness when Swedish gambling consumers have
to make decisions about where their gambling will take place. A product subject to
high tax is less attractive than a comparable product subject to low or no tax.
Channelization
The concept of channelization refers to what proportion of Swedes' gambling takes
place on the licensed market designated by the state, and what proportion takes place
on the unlicensed market in Sweden. Ideally, all gambling should take place on the
licensed market, but in practice this is impossible to achieve, especially when it comes
to online gambling, which by its very nature is cross-border. Sweden's unofficial
channelization target has therefore been set at 90 percent. In other words, it is
acceptable (but not desirable) with a leakage to the unlicensed gambling market of no
more than 10 percent. If the leakage becomes greater than that, the goals of the
gambling policy are considered to be unachievable.
Unfortunately, Sweden's channelization target must now be described as "unofficial",
with reference to the fact that the government seems to have distanced itself from the
target in recent years. What was initially a clearly defined goal from both the government and the Riksdag, at least in the political debate, has in recent years rather been referred to as an expectation, assessment or forecast.
To the extent that a government and Riksdag decision is needed to establish Sweden's
90 percent target, we strongly recommend that the government take this initiative,
and thus not distance itself from this gambling policy goal by calling it something other
than a goal or objective (for example assessment). It is in the government's own
interest that there is a channelization goal and any way to distance oneself from this
harms the government and the legitimacy of the licensing system, and what is worse
harms Sweden's gambling consumers.
The reason why the government should under no circumstances undermine the goal of
at least 90 percent channelization is that a high ditto is a basic prerequisite for all other
goals of gambling policy. A high channelization goal is a goal to reach all other goals.
These other goals can be summarized as:
– That consumer protection is strong
– That unhealthy gambling is kept to the lowest possible level
– That crime is pushed back
– That the state receives good tax revenue from gambling
– That the licensed gambling companies have good profitability and good conditions
– That the licensing system has high legitimacy
The government states as a motive for raising the tax that "[t]he current tax rate of 18
percent has applied since the Swedish gambling market was reregulated in 2019. The
gambling market has since stabilized, and channelization has increased significantly."
It is a claim and a description of reality that we dare to say that the government is
quite alone. In the memorandum, the government presents no more recent figures
than those presented by the Swedish Agency for Public Management (Swe: Statskontoret), which originate from 2021, in a report on the gambling market.
It is unfortunate that the state has not produced more recent data than this, and it is
unfortunate that the government has not taken on board new data presented by
actors other than the state. BOS was able to show half a year ago that the
channelization in March 2023 was 77 percent for all competitive gambling (that is, all
gambling not protected by monopoly).
It is a channelization that testifies that the Swedish licensing market is in a very serious situation.
The BOS report also broke down the competitive gambling market into its various
components, such as sports betting and online casino. The gambling vertical online
casino, along with online poker, showed the very weakest channelization at 72 percent. That in such a situation there is no room for measures that further damage
channelization – which a tax increase on gambling does – should be obvious.
In addition to BOS's channelization report, which was carried out by opinion institute
SKOP, the gambling company ATG has had the channelization measured using a
different methodology and presented it in a report. ATG's measurement mirrors the
BOS report in terms of channelization in general in the gambling market (only 1
percentage point separates the two measurements). On the other hand, the ATG measurement shows an even worse position for the gambling vertical online casino.
Considering ATG's channelization report, where channelization has fallen dramatically
since the Swedish re-regulation in 2019, it is difficult to even know how to relate to the
government's claim that "[the] gambling market has since stabilized, and
channelization has increased significantly." In a later report from ATG, which extends
to Q3 2023, channelization has further fallen to 70 percent channelization for the overall license market and 59 percent channelization for online casino.7
In addition to the above quote from the government testifying that the government
simply lacks a basis for its claim, it demonstrates another, general, shortcoming in the
government's memorandum: the lack of data, basis, preparation, and analysis.
Examples of the absence of analysis concern the proposal's impact on the media and
the sports movement. Both of these social actors are major recipients of money from
the gambling industry. A cost increase for the licensed gambling industry of SEK 0.5
billion annually (the increased tax revenue estimated by the government) has to come
from somewhere, and this will by all accounts happen at least in part through reduced
advertising in traditional media and reduced sports sponsorship. The government has
nothing to say about how the media and the sports movement are affected by the government's proposal. There are no impact analyzes in the government's memorandum on this.
Through advertisements in, for example, the daily press and sponsorship of sports
teams, awareness of the brands of the licensed betting companies is increased. Such
marketing and sponsorship thus promote the Swedish gambling market, in that
licensed gambling companies are top of mind when the gambling consumer chooses
an operator for its gambling. In addition, of course, the money from the gambling
industry is of great use in the daily recruitment of both sports associations and newsrooms, for their respective important tasks in our democratic society.
The government's memorandum is not only incomplete in that it does not highlight
and analyze the consequences for important social actors. In addition, the small
approach to analysis that is actually presented in the memorandum seems to be
poorly executed. The government calculates the expected increased tax revenue at
SEK 539 million. There is no calculation for increased costs for the expected increased
gambling addiction, as a consequence of players migrating to unlicensed gambling, in
the analysis. In addition, there is a complete lack of calculations on the extent of lost
tax revenue due to the fact that the tax increase results in reduced channelization, as
well as in general reduced gambling on the license market because the price of
gambling products is raised.
With regard to price sensitivity (price elasticity), the figure -0.5 is used in the memo –
that is, not price sensitive – which is information taken from the inquiry "A reregulated
gambling market". The information in the inquiry in turn refers to an external report
from 2014 from Great Britain.8 However, the UK document indicates a higher price
elasticity for certain gambling products, including online casino with a figure of -1.5
(high price sensitivity), but this fact – that gambling decreases when the price of
certain gambling products is increased – is completely omitted from the government's
memorandum. The government's estimated increase in tax revenues of just over SEK
0.5 billion annually therefore appears to be pure wishful thinking based on incorrect
assumptions.
Optimal tax rate
On behalf of BOS, in 2016 the consulting firm Copenhagen Economics had an optimal
tax level calculated for Swedish conditions, ahead of the Swedish re-regulation in
2019.9 As far as we know, it is the most detailed investigation that has been done based on Swedish conditions, and the report had a noticeable impact on the government's and the Riksdag's decision to set the gambling tax at 18 percent gross gaming
revenue.
Copenhagen's Economics report presents an optimal range for the state to stay within,
15-20 percent. A tax rate above 20 percent means lost channelization, but also in the
long term reduced tax revenue, in accordance with a classic Laffer curve. There is no
reason to believe that the state can now, compared to the years before the Swedish
reregulation of the gambling market, be able to deviate from the presented tax range
without damaging the license market. On the contrary, today's critically low
channelization bears witness that the tax in this sensitive situation should under no
circumstances be increased. Instead, the government and the Riksdag should urgently
devote themselves to reforms that strengthen channelization.
Reforms that strengthen channelization
In this context, BOS would like to conclude by raising a finger of warning for the superstition we see when governments – the current one as well as the previous one – propose new repressive measures on the gambling market. Repressive measures aim to
make it difficult for and exclude unlicensed gambling companies from the Swedish
gambling market. Examples of such measures are so-called B2B permits, payment
blocks and bans on promoting unlicensed operators.
We are generally positive about such measures, and we see their complementary task
as absolutely crucial to succeed in maintaining a high channelization. Complementary
in the sense of reinforcing a gambling license market that is fundamentally perceived
as attractive by the player collective. We object, however, to the fact that governments seem to live in the delusion that the attractiveness of the gambling license
market can be worsened (for example, by raising the gambling tax) without this
worsening the channelization, as long as the deterioration is met with repressive
measures to shut out unlicensed gambling. All experience, from Sweden and a number
of jurisdictions where our members operate, shows that this is an incorrect
assumption. In addition, governments tend to mortgage strengthened channelization
through intensified repression already in advance, not infrequently before the
repressive measures have even been put into effect.
Repressive measures strengthen and promote the licensed gambling market when this
is fundamentally perceived as attractive by the player collective. It is the customers
who decide whether the gambling should take place on the licensed market or not. No
countermeasures in the world, at least in the democracies of the Western world, can
stop the outflow of gambling consumers if the consumers do not consider that the
gambling offer they are given on the license market is sufficiently attractive.
UNITED KINGDOM TO HOST 2024 PUBG MOBILE GLOBAL CHAMPIONSHIP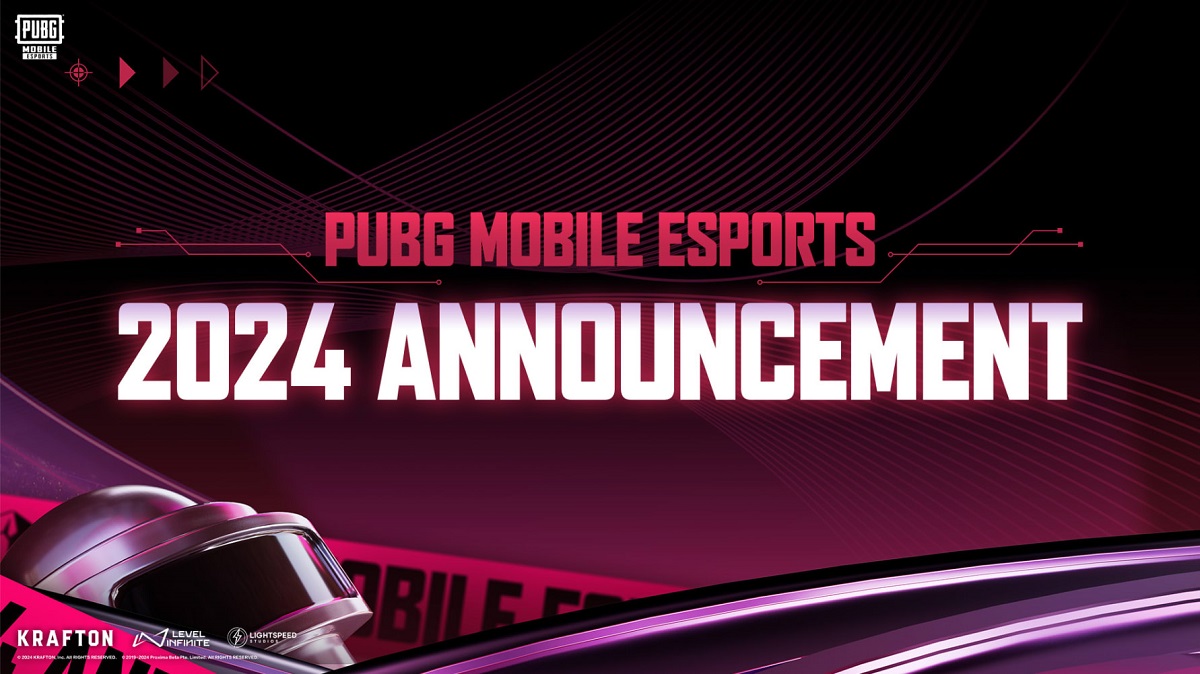 Reading Time:
< 1
minute
PUBG MOBILE Esports is thrilled to announce that the 2024 PUBG MOBILE Global Championship (PMGC) will be held in the UK, taking place live next December with a $3 million prize pool. The first time a major PUBG MOBILE event has been hosted in the UK, this tournament will bring local fans a unique opportunity to see the very best skill that the world has to offer. This news comes ahead of this year's 2023 PUBG MOBILE Grand Finals in Istanbul.
James Yang, Senior Director of PUBG MOBILE Global Esports, announced the news during the opening ceremony of the 2023 PMGC Grand Finals, with the exact UK location to be revealed at a later date. This is the first time a major PUBG MOBILE event has been held in the country and the first in Western Europe since 2018.
The highlight of the PUBG MOBILE Esports calendar, the PMGC brings together dozens of teams from around the world to compete in the ultimate showcase of talent. This year's Grand Finals are taking place this weekend in Istanbul, Türkiye, where the final sixteen teams remaining in the competition will battle it out to become PUBG MOBILE World Champion.
Joining next year's PMGC in the top tier of PUBG MOBILE Esports events, as well as next year's midseason tournament in Riyadh, Saudi Arabia, is the PUBG MOBILE Global Open (PMGO), which will take place in Brazil throughout March and April 2024 and feature a $500,000 prize pool.