AppGallery to Provide Full-Spectrum Support, Expansion Opportunities, and Innovative Tools to Gaming Developers Globally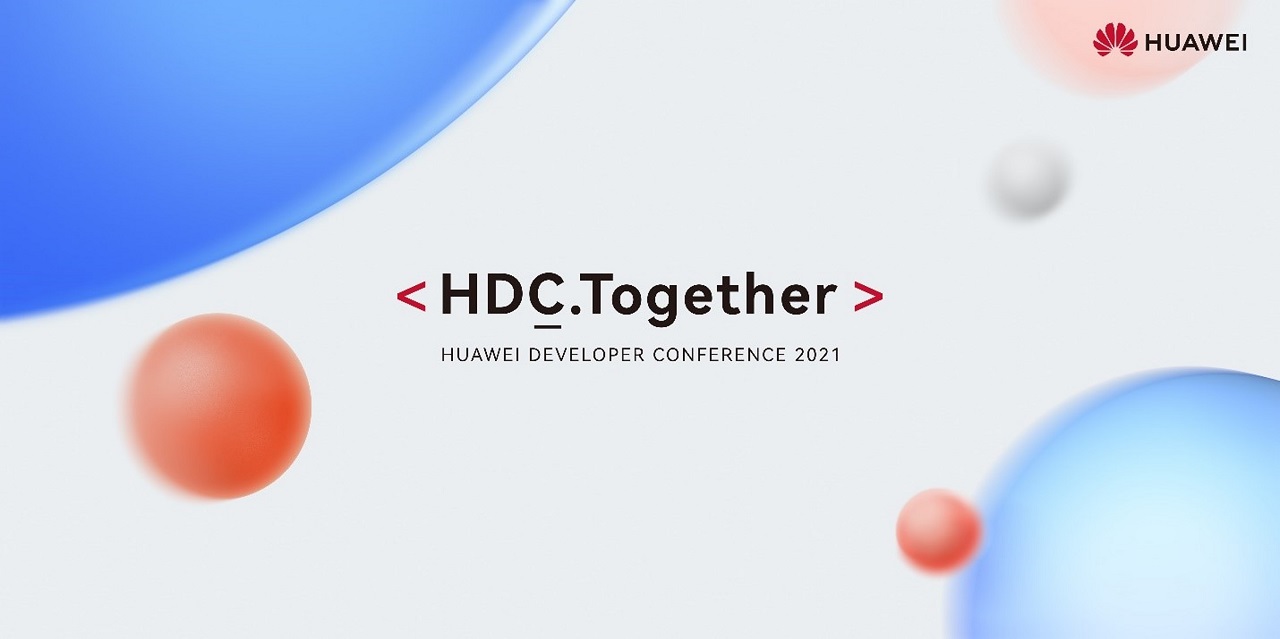 Reading Time:
2
minutes
Huawei reaffirmed its commitment to helping developers drive innovation, disruption and business expansion, offering new tools and technologies to empower them to create new and unique experiences for gamers globally. 
Speaking at the conference, Alexandre Salem, Global Director, Global Partnerships & Eco-Development Business Department at Huawei, shared the growing gaming trends that developers should be aware of, as well as the solutions and opportunities that AppGallery can provide to help them to grow and succeed overseas. 
"The pandemic has changed the way people view gaming as a mainstream form of entertainment, resulting in a growing momentum of mobile gaming. This is very positive for the industry," said Alexandre. "We want developers to help fuel this growth, which is why we're working with them to realise their true innovation potential. Through AppGallery, they can bring help to next-level experiences to consumers and shape the way users consume content." 
Pandemic supercharges momentum of mobile gaming adoption amongst consumers 
During the session, Alex shared how gaming has grown in momentum over the past year, turning into a US$175 billion industry in 2020, with mobile gaming the fastest-growing segment. Now accounting for 48% of all gaming revenues in 2020, it's up 13% from the previous year. In terms of player base, the momentum is also very positive. In 2020 there were more than 2.8 billion players globally, an increase of 6.4% compared to 2019. 
This is complemented by the growing number of games available on AppGallery, making Huawei a true powerhouse of mobile gaming. With consumers increasingly looking to mobile apps for convenient, innovative, and fun gameplay options, Huawei is uniquely positioned to help developers and publishers create new and unique experiences through its suite of tools, services and resources available. 
Empowering developers to create new and unique gaming experiences 
Huawei constantly collaborates with the brands and gaming developers globally, such as game developers Playrix and Gameloft, to ensure consumers experience new and unique ways to play, with access to the wide range of mobile games available. 
AppGallery is committed to providing developers in the gaming sector with the technological capabilities, full-spectrum support, and commercial opportunities they need to succeed in an increasingly complex and competitive environment. Alex highlighted four key pillars that provides attractive value propositions for developers and publishers to partner with AppGallery – scale, speed, discoverability and monetisation, as well as availability for high-touch support. 
With scale, AppGallery possesses extensive distribution capabilities to over 560 million monthly active users. The platform also provides speed in terms of simple Huawei Mobile Services (HMS) integration, along with easy-to-use and powerful tools to assist in development and publication.  
Leading mobile game developer Gameloft for example worked with AppGallery to launch over 11 games on the platform, including four major games such as Asphalt 9 Legends, March of Empires, War Planet Online, and Dragon Mania Legends. The close partnership created a console-like gaming experience for consumers and resulted in an over 70% increase in downloads in the first three months of launch.  
Extensive support for developers looking to expand beyond their home markets 
Through the full suite of services such as AppGallery, Petal Search, Petal Maps, and HUAWEI Ads, Huawei offers developers the resources needed to increase discoverability, and develop monetisation strategies. AppGallery also provides high-touch support through offices across 170 countries and regions globally, six developer service centres, and tailored partner marketing for over 5.1 million registered developers. 
Playrix, developer of all-time hits such as Gardenscapes and Homescapes, partnered with AppGallery for its series of game launches and received full end-to-end support, including implementation of HMS Core Kits and promotions through Huawei Ads. This resulted in a series of successful launches globally with a strong download performance. 
To help developers navigate and successfully launch their apps in overseas markets, Huawei also offers overseas developers all-rounded assistance, from policy consulting to product localisation, to support user acquisition and monetisation. With over 10 years of distribution experience in China, AppGallery is well-placed to help international developers unlock business opportunities and succeed in the expanding Chinese market.  
"One of our underlying priorities is to offer more choice of domestic and global apps to Chinese consumers," said Alex. "Our extensive user base in the Chinese market and in-depth understanding of the domestic app marketplace and user characteristics also mean we can help international developers to identify obstacles and challenges accurately and efficiently."

Sought-after software providers get in the holiday spirit with new release that's bursting with Free Spins and other festive features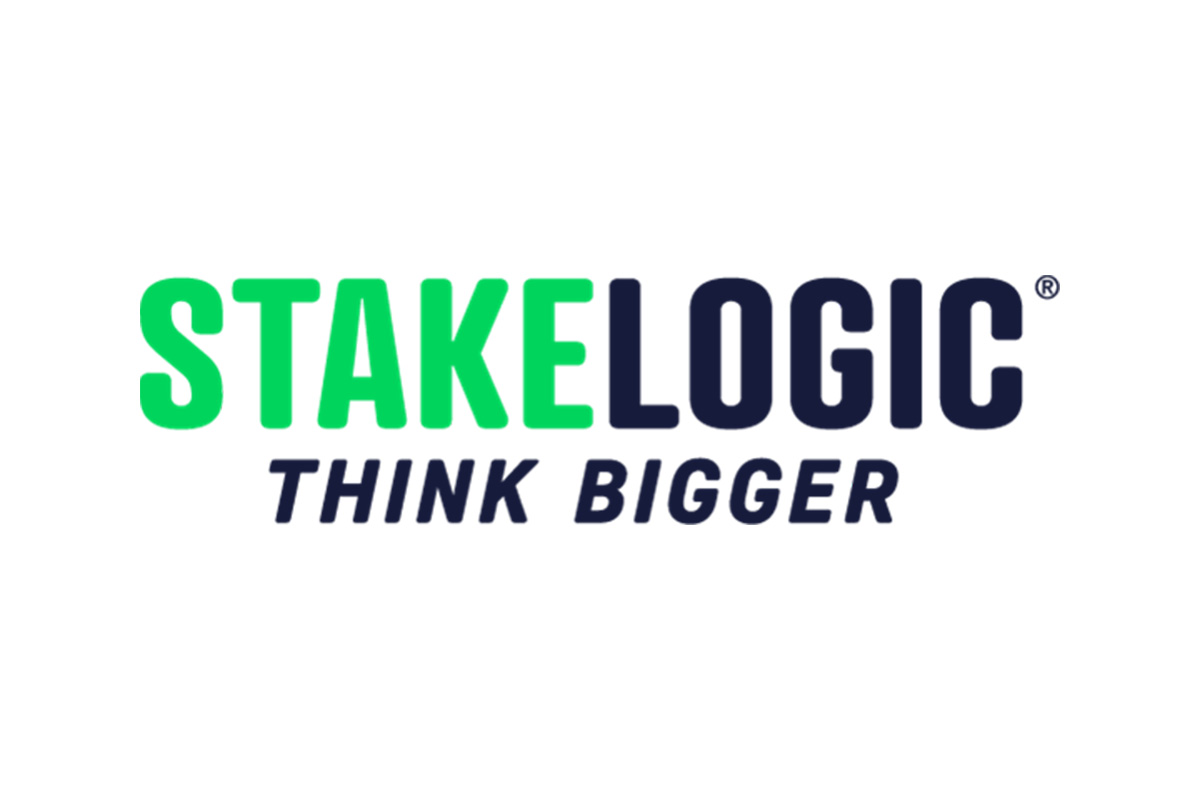 Reading Time:
2
minutes
Get ready to go dashing through the snow with Wild Stocking from Stakelogic – the new seasonal slot from the in-demand software providers that combines all the hallmarks of the holiday season with a flurry of festive features.
Designed to get slot fans in the mood for the Christmas period, Wild Stocking invites players to explore a winter wonderland that's decked out with candy canes, glowing lanterns and cheerful snowmen. Featuring a 5×4 grid that provides an incredible 1,024 ways to win, unique symbols to appear on the reels include elves, reindeer and even jolly old St. Nick himself, who's the game's most valuable icon.
With a top maximum payout of up to 25,000x players' bet, Wild Stocking also comes stuffed full of bonus features, with expanding wilds, Free Spins and pick-and-click wins all waiting to be unwrapped. Whether players have been naughty or nice, all they need to do to get started on the sleigh ride to riches is land three bonus stockings or three or more present scatter symbols anywhere on the reels.
Starting with the stockings, if players find three of these special icons anywhere in view during a base game spin, they'll be transported to a new screen where instant cash prizes can be won. Here they'll get to pick from a selection of treat-stuffed stockings, with each choice unveiling a random cash prize.
Should they manage to land three or more present scatter symbols during the base game, meanwhile, players will be awarded up to 10 Free Spins and will again get to make up to six stocking picks to activate additional modifiers. On top of that, all wild symbols that feature during the Free Spins will boast a prize multiplier, meaning all wins they complete will be worth up to 5x the regular payout.
With all wilds also expanding to fill the entire reel in both the base game and the Free Spins feature, this creates plenty of opportunities for players to make off with a festive fortune. However, if they want to tear into their presents early, they can elect to activate Stakelogic's signature Super Stake mode to add extra scatters to the reels or even enter the feature directly using the Buy Bonus option.
As a final yuletide treat, all Wild Stocking wins can be doubled or quadrupled in the game's gamble feature. Here, players simply need to correctly guess the colour or suit of a random playing card to boost their prize, and they can continue doing so until the slot's maximum win has been secured.
Olga Bajela, CCO at Stakelogic said: "In our new Wild Stocking slot, we're inviting players to come dashing through the snow with us on a fun-filled ride that's packed with festive features. With Free Spins, expanding wilds and instant cash prizes all up for grabs, it doesn't matter if they've been naughty or nice – all players will have the chance to unwrap top wins of up 25,000x their stake."
How to Make Your Gambling Experience More Immersive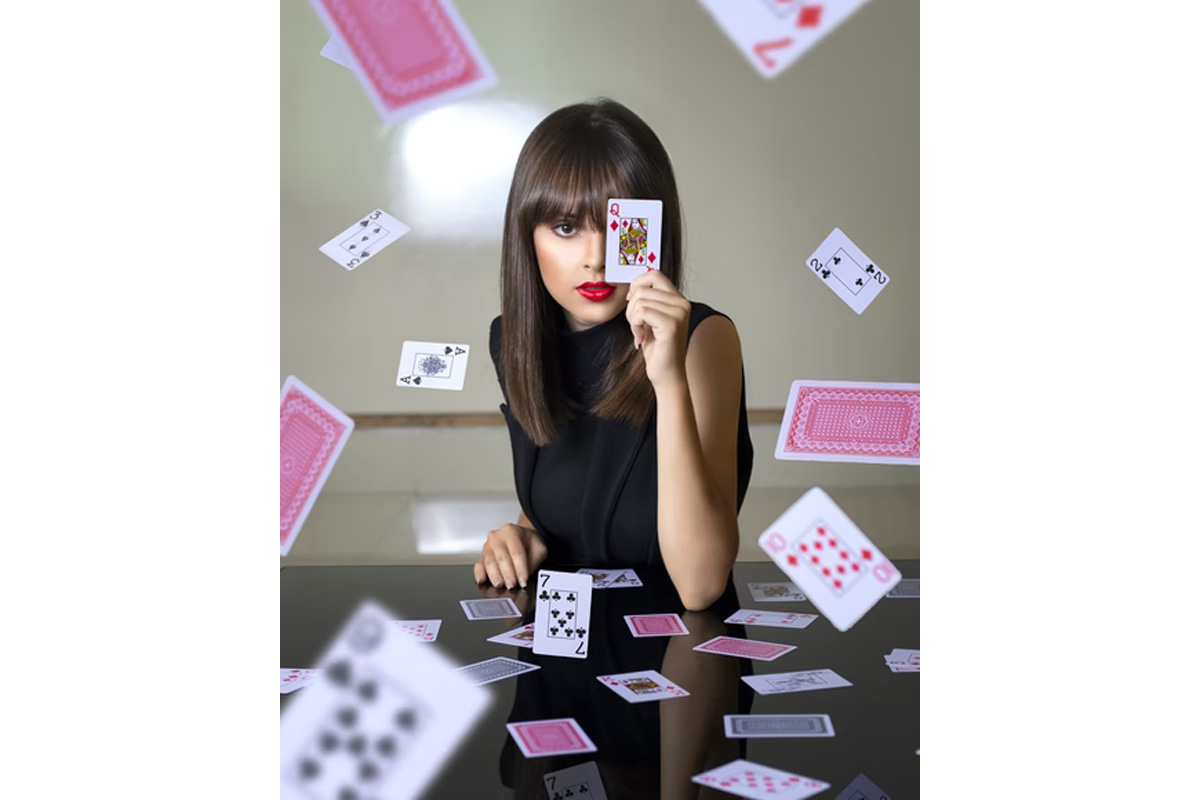 Reading Time:
2
minutes
Are you bored of dull and repetitive online casino games? Do you want to enhance your gambling experience? Here we give you the blueprints for making your gambling experience with online casino games at Casumo more immersive.
Play fast-paced games
One of the aspects of gambling that attracts players is the excitement that fast-paced games provide. If you are not sure which games are fast-paced, most games will say so in the description. But if you still are not sure where to start looking, below is a list of fast-paced games you can try out.
Fast-paced games:
Craps is a table dice game where players can make bets as fast as it takes dice to roll. Casumo online casino has live craps and first-person craps for users to choose from.
Blackjack, also known as 21, is a card game where you play your hand against the house to see who can get their cards to a value of 21 first. Casumo offers 19 different blackjack games at their casino.
Video poker is an online version of traditional poker, where you are playing against computers. The digital aspect of video poker allows for faster gameplay.
Immersive Live Roulette is all about getting you closer to the action. It has several camera angles and close-ups while adhering to regular European Roulette regulations and payouts. This game is simple to pick up and play, with cinematic quality.
Play games with entertaining themes
Playing games that have entertaining themes can make your gambling experience feel more immersive. The most popular themed games are slots. Casumo has nearly 800 slots, all with different themes and unique characters.
Some slot games include an opening sequence that introduces the character and their background. One immersive slot to check out at Casumo is Pirates Plenty Megaways from Red Tiger Gaming. Pirates Plenty is a series of slot games that attempt to tell a single adventurous narrative.
Enter into promotional bonuses
Increasing your winnings is one sure-fire way to make your gambling experience more immersive. Casumo offers multiple promotional bonuses to new and veteran players. Taking advantage of their promotions gives you more money to play with. Who wouldn't want some extra free spins?
Try out sports betting
If you enjoy watching sports or keeping up with specific athletes, consider betting on some of your favourite teams. Having a sporting event to watch while you are gambling can make your overall experience more immersive and entertaining. Casumo has an extensive sportsbook that includes some of the most popular sports leagues.
Conclusion
While some may mistake players for passive consumers of digital entertainment, we are in fact very imaginative and emotional – as we must be in order to get the most out of digital worlds that can only hint at the intensity of real-life events.
The best way to immerse yourself in the gambling experience is to try out tons of new games. Playing fast-paced games makes gambling feel more thrilling as you are kept on the edge of your seat.
Guide to Online Casinos in New Zealand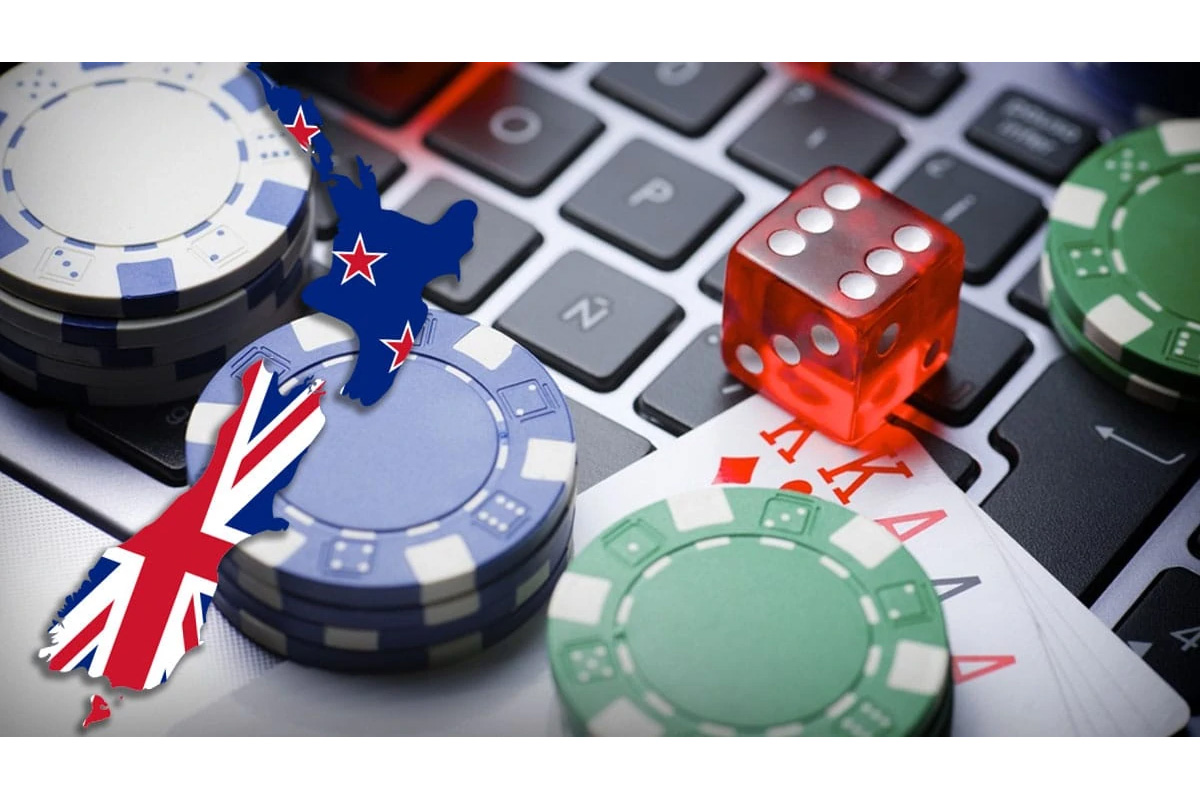 Reading Time:
3
minutes
The online casino industry has seen immense growth in the last few years. To date, especially in New Zealand, people are still not fully aware of how it works and what they can do to maximize their chances of winning while minimizing costs. This article aims at tackling this issue by providing practical tips that will help any first-time player get acquainted with online casinos in New Zealand.
Check the Games offered in the Online Casino
The chances are that you might discover a very wide range of games if you visit the site that provides a guide to online casinos in New Zealand. As for the gambling types available at such casinos, they cover a wide range of options: from traditional table and card games such as Blackjack and Poker to video slots and live dealer casinos – there's something for everyone out there. The selection of online games offered by these websites is huge – it is around hundreds if not thousands of titles that feature extraordinary design and graphics, great soundtracks, and impressive payouts. That means that having fun has never been easier than it is right now, so don't hesitate to try.
If you are new to this form of entertainment, here are some features of recommended NZ online casinos which will be of great help:
The sites offer instant play so that you can start your gaming experience immediately. That means you do not have to download any software and wait to set it up before playing the games.
You do not require a credit card or an e-wallet account. You only need to follow the instructions and directions that will lead you to the free chips and cash prizes offered by the websites, subject to terms and conditions mentioned on their Bonus Offers page. Some casinos even require no registration. Another advantage of choosing this format is that it helps keep competitors off your back because they cannot find out what website you are visiting or how much money you are spending on them.
Instant Play Casinos for real money games are secure and safe from malware, spyware, and Trojans because you don't need to download any of them. That is a great way of ensuring that your computer security system doesn't get compromised while at the same time having fun.
Check your Bonus Offer
Many offer bonuses that are redeemable within a certain period or subject to specific gaming requirements. Ensure that you have read all the terms and conditions before accepting any free chips or bonus cash offers. Generally, it is advisable not to play with money provided by the casino unless you are confident about how they work. In reality, most websites have free play and demo modes for trying out different games so that you know what it's like before deciding on whether or not to bet your own money. Free play mode encourages players to use fake money instead of their hard-earned cash; the only difference between this mode and gambling with your real NZD is that there are no rewards, which means that all actions are final. However, demos are exactly like free play but allow for certain actions like adding more credits to continue playing. Also, demo offers do not carry over into real money bets.
Watch out for the terms and conditions
Now, most online casinos abide by a set of rules to prevent players from being unfair to one another. That is why it's imperative to read the terms and conditions before joining an online casino, as well as any other policies that that particular online casino may enforce. Most of these rules are meant to keep everyone safe while having fun, but if you're not careful, some of these rules can also leave you missing out on valuable opportunities. Therefore, you should read everything carefully before signing up for an account at an online casino. That goes doubly so for people who are completely new to the world of online casinos, as they may not be familiar with all of these rules.
Find an online casino with secure payment methods
One way of making sure your details are safe when visiting a website is by checking the website's purchase page. If you notice an 'https' symbol, then your details will be safe, as this means all data is transferred securely. Another way to check for security is by looking at how much information is required when signing up. If there are no credit card or bank details required, then your details are safe. Online casinos with reputable brands should have all their pages protected, so don't worry if you can't find one. A good tip would be to go for NZ websites that use SSL certificates.
Set a budget
If you're not used to gambling, it can be far too easy to lose track of your spending while having fun in an online casino. When this happens, the experience can quickly turn from pleasurable to terrible and fast. To avoid experiencing such an issue while playing in an online casino, set a budget ahead of time and stick to it. By doing so, you'll ensure that you can have a fun time playing in an online casino without going overboard with your spending.