GamCare Highlights the Potential Harm Loot Boxes and Skins Betting can have on Young People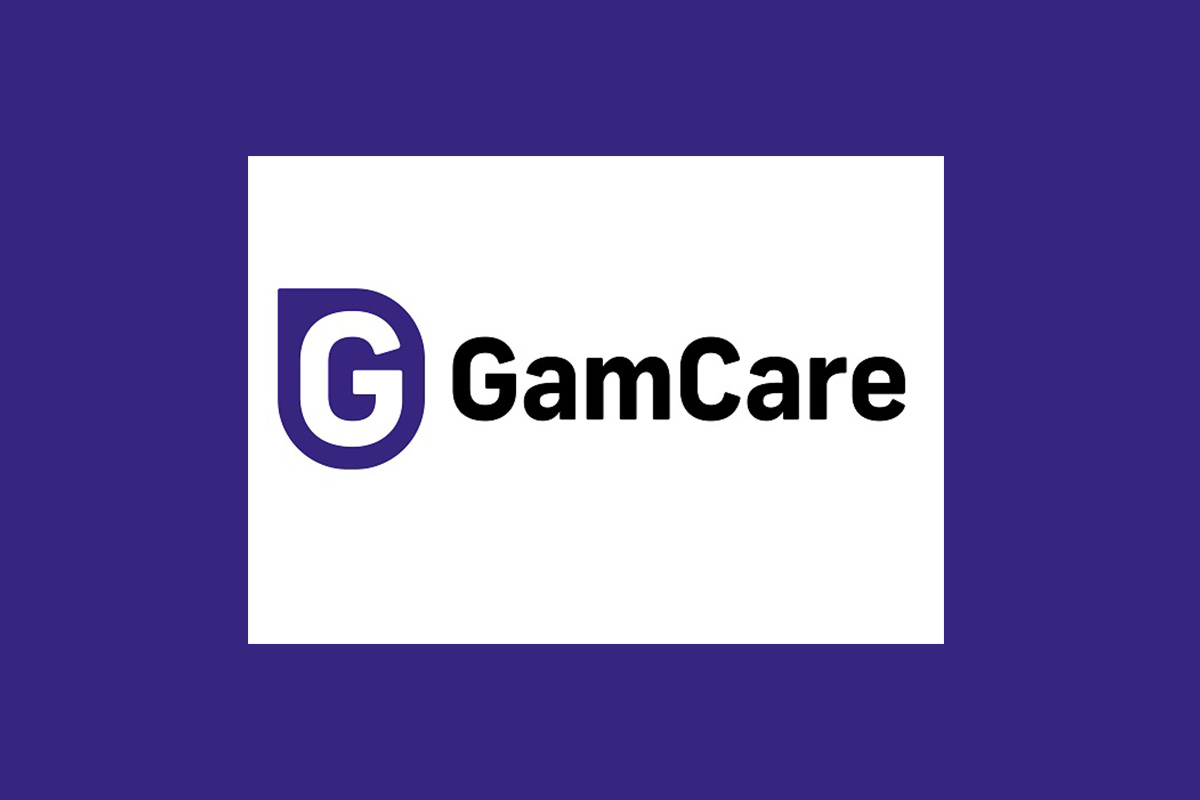 Reading Time:
3
minutes
GamCare has said that the financial harm caused by loot boxes and skins betting is "a growing concern for many families and professionals working with young people".
The comments come as the charity's financial harm manager Raminta Diliso examines the relationship between the financial harms of online gambling and gaming with young people, and how it can be addressed.
Gaming-related products are growing in popularity but currently fall outside the jurisdiction of the Gambling Commission. The financial harm caused by these platforms is a growing concern for many families and professionals working with young people. While GamCare does not currently receive calls to their helpline regarding gaming, this may change in the future as the UK government is examining whether loot boxes could be classed as gambling, has launched a call for evidence earlier in the year.
The two most prominent products in games are loot boxes and skin betting. Loot boxes are "mystery items" embedded within games that can be purchased for randomised rewards, including "skins". "Mystery items" are mostly made up of content that can give the player a significant in-game advantage over their peers, whereas "skins" are entirely cosmetic items that can be used by the player to customise their avatars and stand out. Young people can end up spending significant sums of their parent's money in the hope of uncovering something of value. Valuable skins can then be traded in for real money on third-party websites.
GamCare recently facilitated a workshop to take a closer look at the issue of gambling amongst children and young people. The event brought together over 60 representatives from different sectors including financial services (banks, building societies, electronic money institutions), debt advice, gambling businesses and gambling support services as well as those who have been harmed by gambling from a young age.
The Gambling Related Financial Harm Project Steering Group, which includes organisations such as Santander, NatWest, Betting and Gaming Council and PayPlan, has called for a cross-sector response to drive these changes forward. The Group believes that all sectors could take an active role in preventing gambling-related financial harms for children and young people.
Recommendations from Gambling Related Financial Harm Steering Group:
Gambling blocks on all under-18 bank cards
Financial services providers could ensure that every financial product aimed at under-18s has a mandatory gambling block. They could also continue raising awareness of gambling blocks amongst young people and students as they are at heightened risk of developing gambling problems.
Gambling and financial education
Financial services firms and financial education charities could help raise awareness of gambling harms as part of their education programmes. They could work in partnership with gambling education charities, who can provide concise information to inform content development.
Limits on gambling spend for young people
More gambling businesses could apply more stringent monitoring and checks on under-25s accounts to ensure that young people are spending within their means. They could also consider a blanket spending limit for all under-25s to further protect young people from gambling-related financial harm (as Flutter has already done).
Preventing the use of credit use for gambling
Banks could consider what measures can be put in place to prevent students and young people from using their overdraft to gamble. The Department of Education could also work with financial services firms and student finance providers to prevent young people from using student loans and grants for gambling.
Separate gambling within games
Gaming companies could separate gambling-like activities (such as loot boxes) within games and review the appropriate merchant category coding (MCC) for these transactions, which may allow banks to block these transactions as part of voluntary gambling blocks.

Luno Join Forces with Monstax Guild to Launch Blockchain Gaming Tournament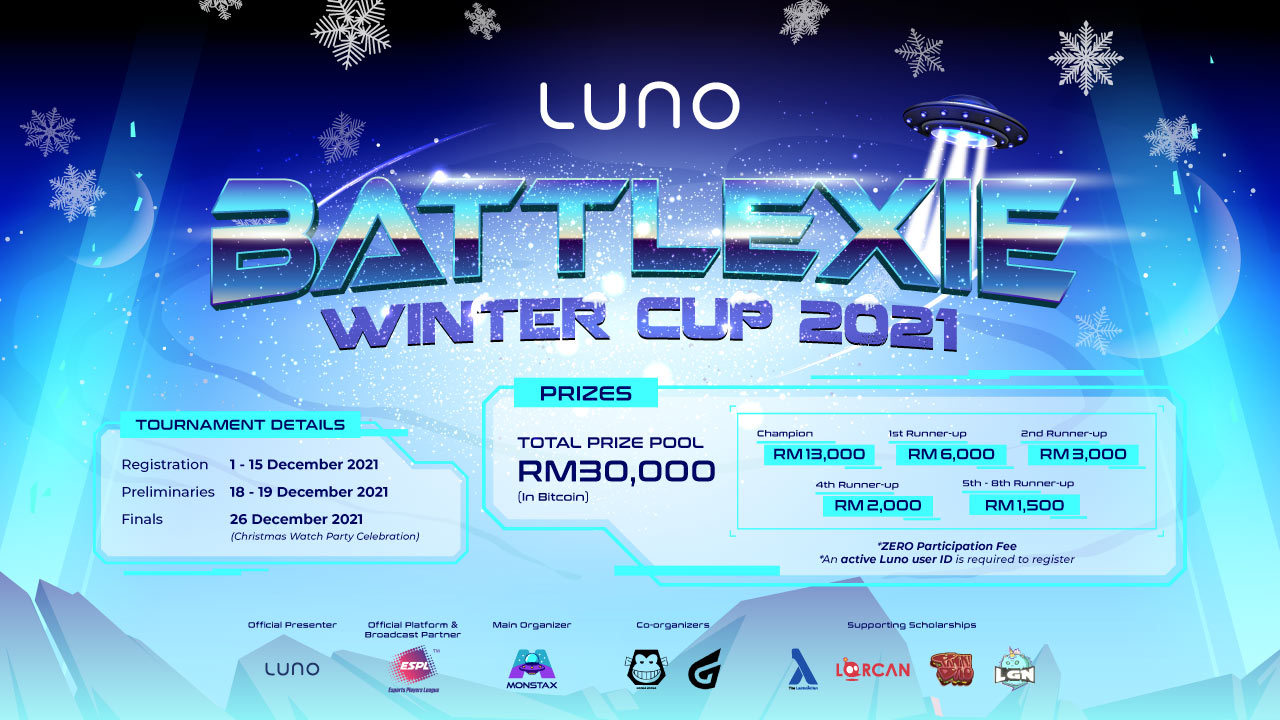 Reading Time:
3
minutes
Luno, the leading regulated digital asset exchange in Malaysia, announced its partnership with Monstax Guild as the main sponsor for the Luno Battlexie: Winter Cup 2021, a blockchain gaming tournament featuring the popular non-fungible token (NFT) game, Axie Infinity.
Luno Battlexie: Winter Cup 2021 is part of Luno's commitment in supporting Malaysia's growing blockchain gaming community. The rise of NFT games has revolutionized the gaming industry by highlighting the potential of play-to-earn (P2E) games in building a new digital economy and creating a new competitive esports ecosystem. Most notably, Axie Infinity has garnered two million daily active players globally where they collect, battle, and breed NFT creatures to earn Ethereum-based digital assets, which players can choose to convert to regular currency.
Aaron Tang, Country Manager of Luno Malaysia shared, "Investing and trading are no longer the only ways to profit from digital assets as consumer trends continue to evolve. In particular, NFT games have become increasingly popular among consumers interested in earning cryptocurrency through gaming. As such, it is no surprise that NFT games like Axie Infinity saw major growth over the past year and bridged the gap between the gaming and cryptocurrency worlds."
"Thus, we are proud to partner with Monstax Guild to support the local gaming community and help grow the blockchain gaming scene in Malaysia. Luno provides a safe and convenient platform for users to buy, store and learn about cryptocurrencies. Through our platform, we hope it will give curious Malaysian gamers the necessary tools to start their cryptocurrency journey", added Aaron.
With the rise of blockchain gaming, Monstax Guild has established a fair community platform that empowers players with the opportunity to experience P2E games. In addition, the platform aims to build a competitive, ever-learning, growth-driven, equal and lucrative ecosystem for the blockchain gaming community.
Shas Fung, Co-founder of Monstax Guild said, "We are delighted to partner with Luno for a tournament that provides a competitive stage for a new generation of gamers in Malaysia. Our goal is to support P2E gamers by creating a conducive environment for players to thrive through scholarships and training within a strong community. As the local blockchain gaming community grows in Malaysia, we will continue to organize future tournaments and strengthen the local NFT e-sports scene."
Build your dream team
From 1 to 15 December, players can register their participation on the tournament's Discord channel and stand a chance to win a share of the prize pool worth up to RM30,000 in Bitcoin. Preliminary rounds will commence from 18 to 19 December, where top 8 players will be selected for the semi-finals, and top 5 players will be shortlisted for the grand finals that will be held on 26 December.
The Luno Battlexie: Winter Cup 2021 tournament is free to enter and open to all verified and active Luno users in Malaysia aged 18 years and above. The grand finals will also be streamed live on Esports Players League (ESPL) tournament platform, the official broadcast partner for the tournament.
Jeffrey Patrick, Head of Tournaments at ESPL commented, "As a leading esports tournament platform that provides immersive mobile experiences to amateur gaming communities globally, this collaboration with Luno and Monstax Guild allows ESPL to bring an exciting new generation of P2E games to our regional gamers, starting with Malaysia. Through our ESPL.GG platform and proprietary technology, we aim to bridge the gap between esports and cryptocurrency arenas. By working with the best NFT games globally, this partnership marks our entry into the GameFi metaverse, alongside up-and-coming local studios and the largest game publishers globally. We look forward to and welcome future collaboration with brands, publishers and partners who aspire to be part of this mega-growth."
Kity Builder, a cute city building game, won the Fan Favorite vote 37 at GDWC 2021!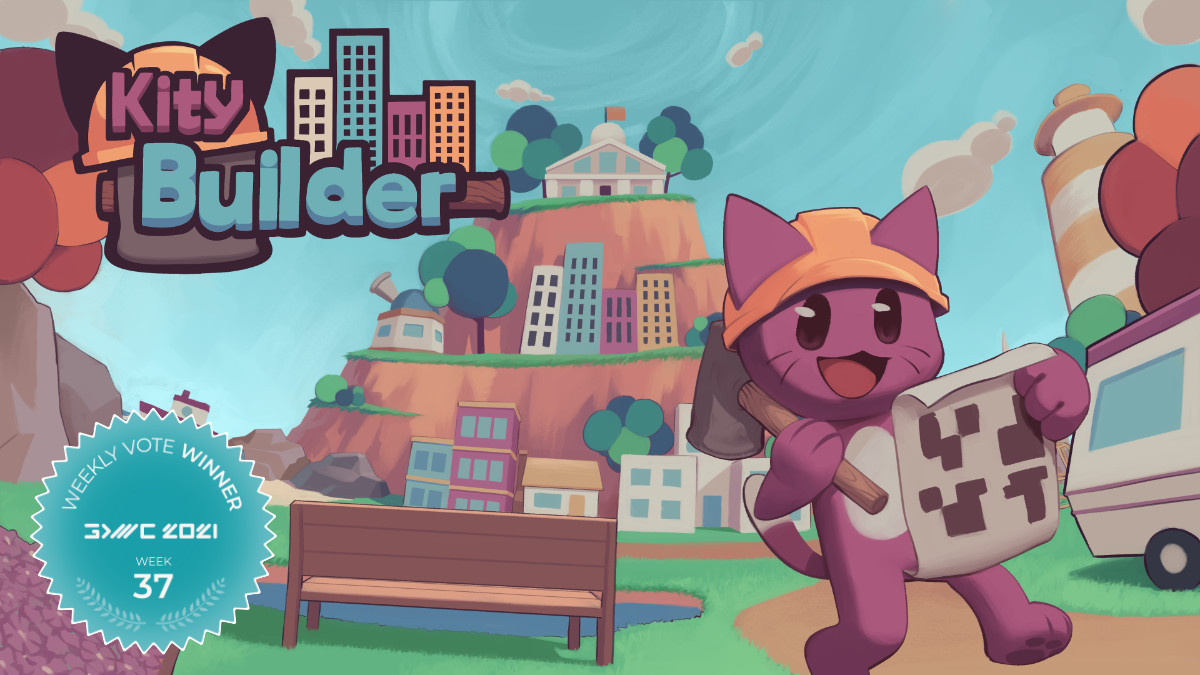 Reading Time:
< 1
minute
Team Kity, a team from Spain won the 37th Fan Favorite weekly vote at the Game Development World Championship 2021 (GDWC) with Kity Builder. The game will be released on Steam in 2022.
"Kity Builder is a relaxing and cute city building and exploration game about searching for lost blueprints around a desert archipelago to decorate its islands. You'll get creative designing dreamlike cities for other kitties to live in, while you calmly explore the peaceful ocean."
2nd Place: What About hedgehogs? by What About hedgehogs (Belgium): "This is a game where you will experience the world as a hedgehog. Forage around for food, explore your habitat, smell some plants. But be careful there is always danger around."
3rd Place: Printersim by thispolo (United Kingdom): "Printersim is a point and click resource management sim. In this puzzle game, you only have two weeks to print a report off for work. You have no ink. No money. And no patience. Now get to it, that report isn't going to print itself."
TIPLAY STUDIO ANNOUNCES $500K SERIES A FUNDING AT A $25M VALUATION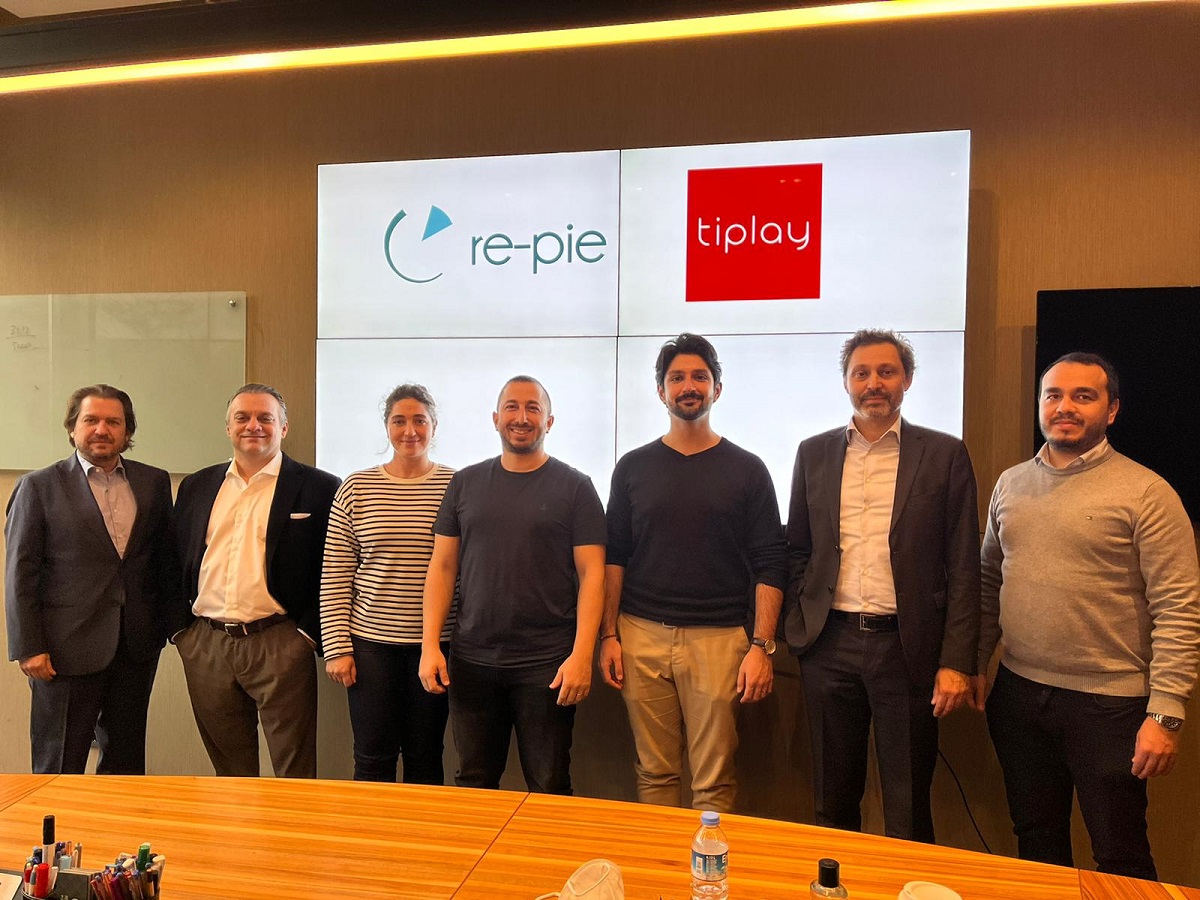 Reading Time:
2
minutes
tiplay studio, a game development ecosystem dedicated to creating amazing games for the masses, today announced that it completed a Series A financing round.
The financing was led by Re-Pie. Lead investors in the round included Kerim Kotan and Saruhan Tan.
The funding will support hiring highly skilled personnel and recruiting talented teams to oFON, which will expand the product line and the digital footprint of the ecosystem. Funds will also be allocated towards improving technological and operational features of OnlineWorkSpace (OWS), a remote work platform developed by tiplay studio, in order to enhance remote, hybrid and physical work environments for internal studios and oFON teams.
"This is an important inflection point for tiplay studio" said Mehmet Umut Ermeç, CEO and Co-founder, tiplay studio. "On behalf of tiplay studio, I would like to thank my dear colleagues, my partners Ahmet Öney and Osman Tutum, our seed investors who have been supporting us from day one and all of the game enthusiasts who have been cheering for us. We are proud that so many distinguished investors have recognized the progress we've made and are supporting our vision to create the best game development ecosystem in the world. This investment will allow us to strengthen our studios and accelerator program operating in multiple genres and platforms – ultimately leading to amazing new games."
"I am truly proud of tiplay studio and their valuation growth which is above 100x since their Seed, executing well beyond expectations to become a major regional ecosystem and a powerhouse of game development!" said Kerim Kotan, Senior Board Advisor and Investor, tiplay studio
Re-Pie General Manager Alim Telci stated that the gaming industry is an area where Turkey has a serious competitive advantage. He added: "We believe that tiplay studio will be a pioneer in the ecosystem with OWS, the platform they have developed for remote game development and oFON, the game studio accelerator program."