Evolution – INTERIM REPORT FOR JANUARY-SEPTEMBER 2021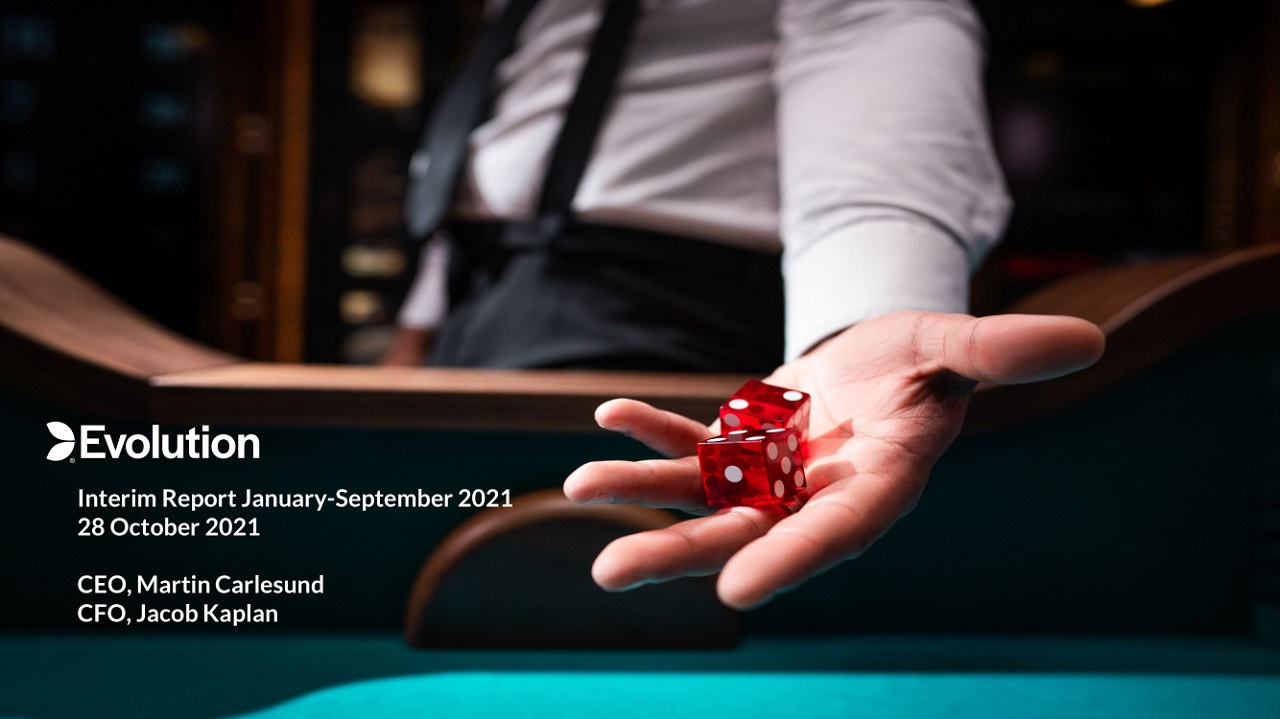 Reading Time:
5
minutes
Evolution released today its Interim Report for January-September 2021.
Third quarter of 2021 (Q3 2020)
Operating revenues increased by 97% to EUR 276.0 million (140.0)
EBITDA increased by 113% to EUR 192.9 million (90.7), corresponding to a margin of 69.9% (64.8)
Profit for the period amounted to EUR 157.4 million (79.4)
Earnings per share amounted to EUR 0.73 (0.44)
January-September 2021 (9M 2020)
Operating revenues increased by 100% to EUR 768.5 million (383.5)
EBITDA increased by 124% to EUR 527.7 million (236.0), corresponding to a margin of 68.7% (61.5)
Profit for the period amounted to EUR 433.9 million (204.0)
Earnings per share amounted to EUR 2.03 (1.12)
Events during the third quarter of 2021
High demand for Live Casino generates a +53% growth YoY
RNG revenue growth 7.9% compared to pro-forma Q3 2020
Continued expansion in the US with opening of a new live casino studio in Michigan. After the end of the period launch of RNG-games in Connecticut with live games to follow.
Summary of the third quarter and the first nine months of 2021
CEO's comments
The third quarter this year has been another quarter of extremely high activity within Evolution. The expansion of our business at the current speed is simply put – hard work – and I want to start these comments by thanking everyone in Evolution for great work during this period, without your effort and commitment the achieved financial results would not be possible.
The result for the third quarter 2021 has once again proven that our strategy to focus on the entertainment of the end-users and seamless and flawless experience is successful. Revenues in the third quarter increased by 97 percent to EUR 276 million, while the EBITDA increased to EUR 192.9 million. The EBITDA corresponds to a margin of 69.9 percent, exceeding our guidance for 2021.
Top-line growth is driven by very strong global demand for Live Casino but also impacted positively from our increased RNG business. Live Casino revenue growth was 53.2 percent compared to Q3 2020, which is higher than the pre-pandemic growth rate levels, showing that many of our newer players are staying in the network. RNG growth was 7.9 percent compared to pro-forma figures of Q3 2020 for NetEnt and BTG. Big Time Gaming, which was fully consolidated into our results in the third quarter, contributed with EUR 10.6 million in revenue. BTG stand-alone is growing at a rate of over 30 percent in the quarter, compared to their corresponding quarter in 2020. Our NetEnt and Red Tiger brands show growth of about 3 percent compared to the same quarter 2020 and while this development is in line with our expectations, our ambition for our NetEnt and Red Tiger brands is to deliver stronger growth moving into 2022.
As I have mentioned earlier this year, we are in the process of reshaping our RNG business. This year we have both re-structured the product roadmap and also re-built the complete technical platform for NetEnt. We are right now rolling out our updated integration for casino, One Stop Shop (OSS), towards customers which enables operators to reach all our existing content from one single integration and ensures that access to future Evolution content will go seamless and fast world-wide. This is a major step for both us and our customers but even more so for all our end users who will get more fantastic Evolution content. One side effect of this total technical make-over has been fewer new game releases in 2021.
As always, we continue to develop our portfolio of games. While our game shows, including successful wheel based games such as Monopoly Live and Crazy Time, continue to attract players, we continue to broaden the audience for the game show category. Our new bouncing ball game – Cash or Crash – adds strategic and decision-making features in a game show style game. This game is all about player choice and the ability for the player to control the outcome. We also launched Fan Tan – a fresh twist on the beautiful traditional Asian bead game.
Besides adding new unique games, it's absolutely crucial to constantly enhance the end-user experience and entertainment value through enhanced and innovative user interfaces. Reduce all small bottlenecks and make it seamless. During the quarter, we launched an improved user interface to our traditional Blackjack game, through a new zooming feature in portrait mode. This clearly improves the gaming experience further.
The aim with all our offerings is to excite and entertain players with the best possible choice of world-class gaming. We are committed to creating the most immersive and exciting gaming experiences available.
The North American online casino market continues to develop rapidly in both US and Canada. In Michigan, where we introduced our portfolio of NetEnt games in the beginning of the year, we launched our live casino in the beginning of the quarter. The studio is off to a very good start and this best-in-class offering is yet another enabler of growth in the US market. After the end of the period we were first to the market with our slot games in Connecticut. We expect Live games to follow soon, Connecticut will be the 4th studio we operate in the US. Also after the end of the period we launched our live and RNG games with the Ontario Lottery and Gaming Corporation, it will be the 4th province in Canada to go live from our Canadian studio.
Ongoing studio projects include new studios in Madrid and Yerevan. This quarter, a lot of business focus has been centred around investing and establishing new studios. As always, expansion potential lies in existing markets, as well as new geographies and we will, as a natural part of our business, continue to expand and invest in existing studios both in North America and other regions at the same level as earlier.
Also, during the past quarter, we signed an agreement to acquire DigiWheel in an all-cash deal. DigiWheel's technology is exciting, innovative and unique and will be blended into our online Live Casino games and game shows. The ambition is to launch new games in 2022 using this technology.
As stated, our ambition is to continue to strengthen our leading position in the online casino market. One of the corner stones which allows us to increase the gap to our competitors even further is through product innovation. In February, as things are getting back to normal, it is once again time for ICE in London. I am already now very excited about presenting our 2022 road-map.
We are now well on our way into an exciting and very hectic last quarter and we have had strong start to the fourth quarter so far. New games to release, new studios to build, OSS to be rolled out and great new Evolutioneers to recruit at the same time as all of us already here need to focus hard on what we can do better, what we can do to make Evolution a little bit better every day.
Rightlander Limited Appoints Sarafina Wolde Gabriel As Chief Strategy Officer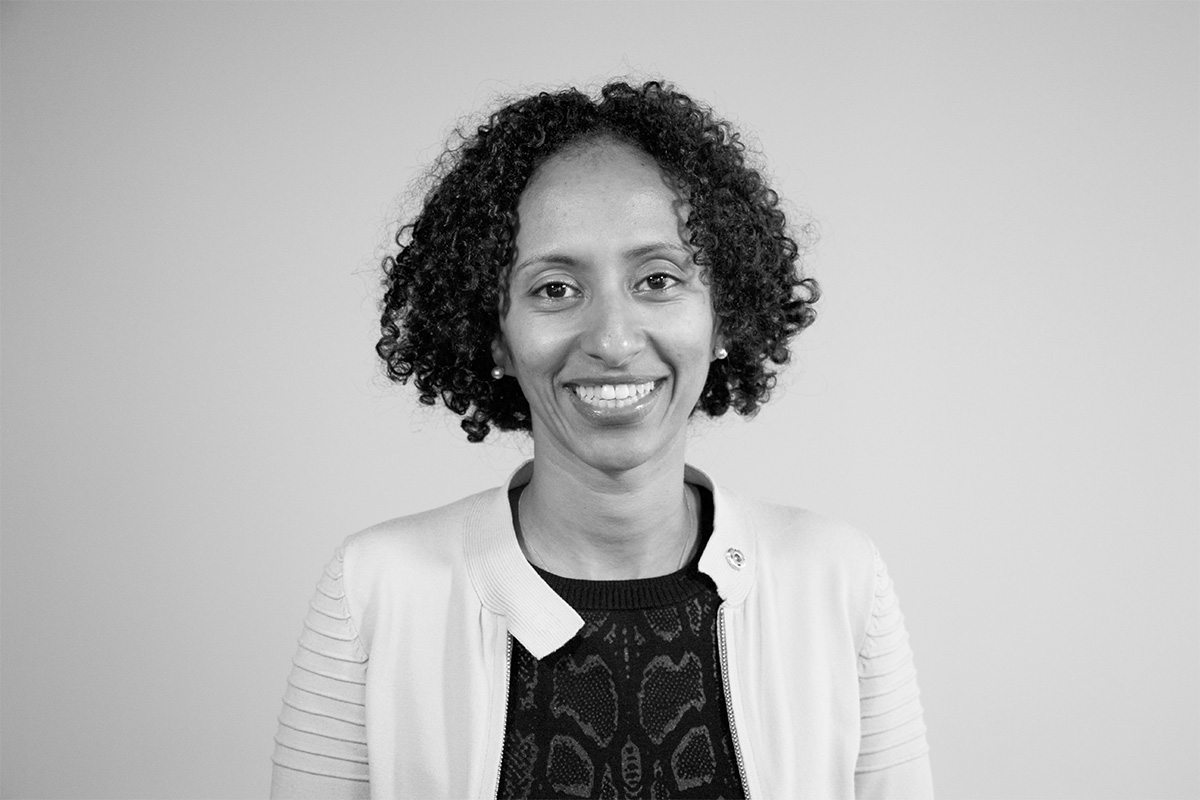 Reading Time:
2
minutes
Rightlander Limited appoints seasoned digital marketing leader Sarafina Wolde Gabriel as Chief Strategy Officer, marking a new era of strategic expansion and innovation for the global compliance and risk management solutions provider.
Rightlander, the advertising and affiliate compliance monitoring specialist, is pleased to announce the appointment of Sarafina Wolde Gabriel as Chief Strategy Officer (CSO).
In her new role, Wolde Gabriel will work closely with the company's founder, Ian Sims, and the broader management team to craft and implement business strategies intended to accelerate the company's growth on a global scale.
"Sarafina brings a wealth of experience and a proven track record of success in strategic planning and business development," said Ian Sims. "We are confident that her innovative thinking and strategic approach will be instrumental as we continue to grow our business and enter new markets."
Wolde Gabriel's remit will include expanding Rightlander's reach into new markets and verticals, evaluating potential new product opportunities, and building strategic partnerships to boost business growth. This strategic vision aligns with the company's objective to strengthen its market position and meet the increasingly complex needs of clients around the world.
Speaking on her appointment, she said, "I am thrilled to join Rightlander Limited and am committed to contributing to the company's forward-looking approach. I look forward to working with Ian and the entire team to explore new opportunities and create innovative strategies that will drive global growth."
A seasoned professional in digital marketing with over 19 years of experience, Wolde Gabriel brings to Rightlander a wealth of knowledge in leadership within the iGaming and marketing sectors.
Beginning her impressive career journey with Paysafe's Income Access in 2004, she made significant strides, eventually serving as the company's CMO until 2016. Her tenure with Paysafe was decorated with numerous industry awards, underscoring her expertise in driving growth and success in the digital marketing space.
In her most recent role as the VP of Strategy at Income Access, she directed innovative marketing strategies and established key business partnerships, contributing to the company's global expansion. In 2022, Wolde Gabriel made a strategic shift, joining GeoComply, a geolocation and fraud prevention company, as a senior director, where she continued to excel in new business development and global expansion.
Wolde Gabriel holds a Master's Degree in Marketing from the University of Surrey, UK, and a Bachelor's degree in International Business and Marketing from Concordia University, Montreal. An active contributor to her community, she served as the President of the African Students Association during her time at Concordia University.
The addition of Wolde Gabriel to Rightlander Limited's leadership team reflects the company's ongoing commitment to strengthening its strategic direction and accelerating its growth trajectory.
For more information on Rightlander Limited and its comprehensive range of services, visit www.rightlander.com.
New challenger approaching: Introducing Slotsoo Casino Awards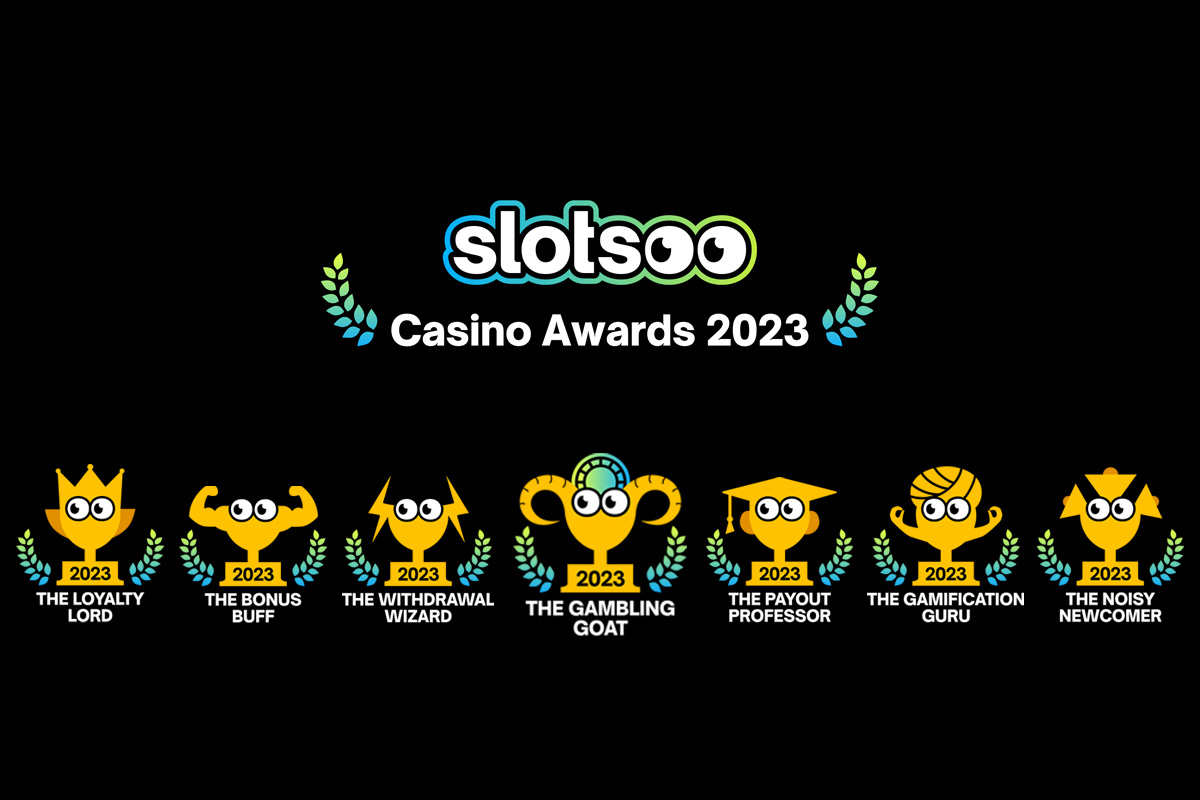 Reading Time:
2
minutes
The iGaming industry's awards season is in full swing. Today (1st June 2023), Slotsoo is jumping on the train by launching Slotsoo Casino Awards. With this new venture, the casino comparison site wants to celebrate excellence among casino operators in a fun way, with the goal to inspire the casino industry to do better.
Fun Categories that are Relevant to Players
The Slotsoo Casino Awards consist of seven different trophies with humorous names such as The Bonus Buff and The Withdrawal Wizard. The team has made an intentional decision to keep the number low and the categories focused on the player experience.
Markus Björk, Slotsoo's head writer and team leader, explains:
"Slotsoo wants to be the perfect mix of serious and fun – we are allergic to boring. When deciding on the different categories we made sure they resonate to players and not just media or higher-ups. We also wanted to avoid having too many trophies, because then they would lose their point. If everyone is a winner, then nobody is a winner."
He continues to tell that every team member likes to play slots too, so they know what the average player values and what they don't.
The Winners for Slotsoo Awards 2023
·         The Gambling GOAT – Svenbet Casino
·         The Bonus Buff – Slot Paradise
·         The Loyalty Lord – Qbet Casino
·         The Withdrawal Wizard – iBet Casino
·         The Gamification Guru – Happy Hugo
·         The Payout Professor – Snatch Casino
·         The Noisy Newcomer – Monsino
Please visit Slotsoo Casino Awards for descriptions of the trophies and detailed winner motivations.
All casinos listed on Slotsoo are automatically nominated. Instead of using an external jury to select the winners, the decision is done by the team itself – meaning the same people that actually test and review every site.
Big Plans for Expansion
The dust has barely settled from the launch of the new awards, but the Slotsoo team already have big aspirations how to expand the concept. Markus Björk shares their plans for the future:
"We want to do similar awards on our other language versions. Simultaneously, we are looking to introduce separate awards for game providers. After all, they are the backbone of the casinos, and they deserve just as much celebration."
Who is Slotsoo?
Slotsoo is a multilingual comparison site for online casinos and slots run by a tight-knit group of slot enthusiasts. The website was launched in 2017 and offers expert reviews of casinos, slots and game providers – plus guides for different payment methods and license authorities.
The English version targets the European market as a whole, while the other languages are focusing on specific countries. Slotsoo is committed to only promote legal and licensed casinos that respect EU laws. Want to know more? Check out the page about Slotsoo or contact the team at [email protected]
The Slovak Gambling Authority's systematic check activities help reduce the number of illegal gaming devices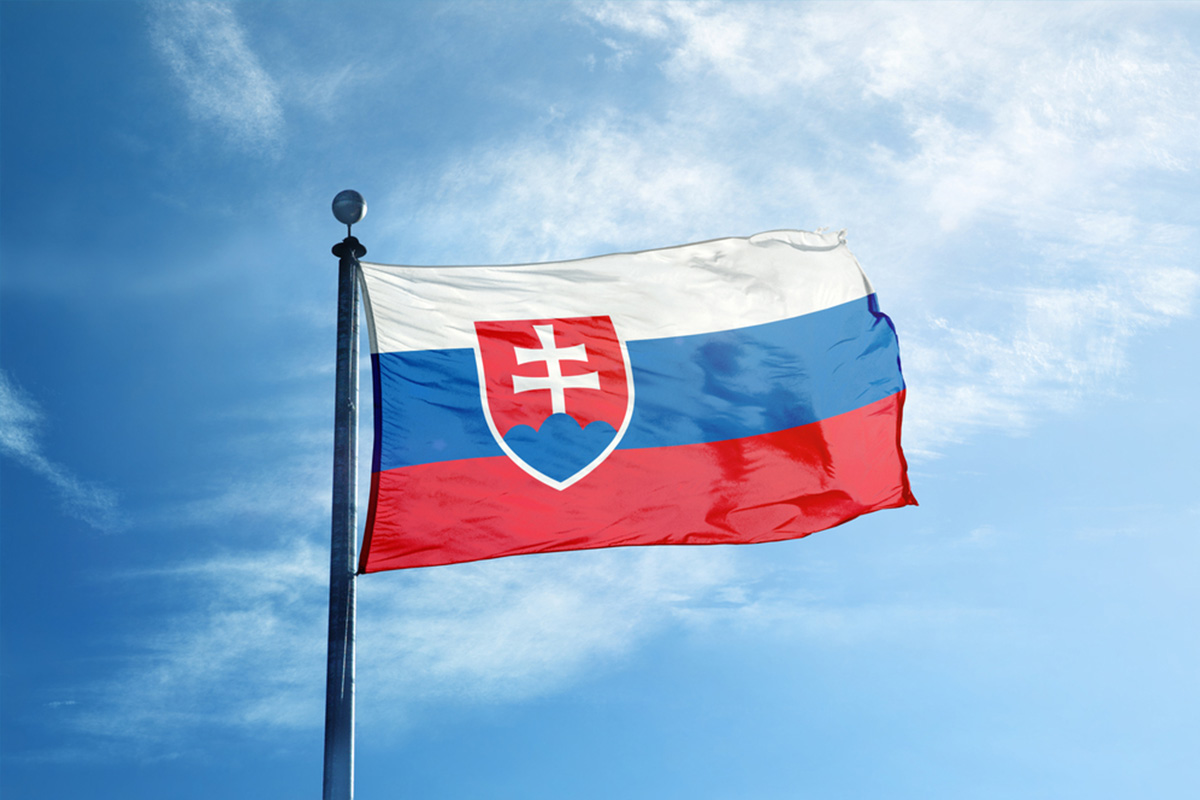 Reading Time:
2
minutes
In Q1 2023, the Slovak Gambling Authority conducted 2511 compliance checks, which is 201 more compared to last year.
The significant year-on-year increase in the number of checks is due to the restructuring of surveillance and the strategic set-up of the supervision by the Authority's top management.
"I am very pleased that the goals set up by the current management are also successfully fulfilled in the gambling supervision area. Of course, a big thank you to our local supervisors, who actively investigate illegal devices and supervise the fulfilment of all legal requirements by legal operators.
Having gambling under systematic supervision is one of the main missions of the Authority as a gambling regulator," said the Director General at the Office for the Regulation of Gambling (URHH), Dávid Lenčéš.
More than a 45 % increase against the same period last year was recorded in checks focused on the search of illegal gambling establishments. In the first quarter of 2023, supervisors conducted 437 compliance checks focusing on unlawful gambling as mining and quiz machines, intending to prevent further operation. As Director General said, "Increased systematic check activities of illegal establishments has its justification and brings results as, compared to 2022, the number of detected illegal gaming machines on the market is significantly reduced. Searching for illegal establishments and seizing illegal devices has a preventive nature and ultimately protects society, especially at-risk groups and the youth."
According to the Gambling Act, small operators, such as pubs, can't operate gaming machines. The URHH must license each gaming machine since it is the only official body authorised to issue a license. Operating gambling without a given license is prohibited in Slovakia.
The Gambling Regulatory Authority also carries out surveillance remotely. In the Q1 of this year, we are talking about an almost 90 % increase in on-site checks compared with last year. Thanks to online access to the servers of gambling operators, this form of supervision allows more effective control of many establishments without physically leaving the workplace.
Establishing a specialised online gaming department in 2022 also contributed to the overall increase of supervision effectiveness over 2022-2023. The mission of the specialised department is to supervise licensed online gambling or searching for and restrict access to illegal websites operating or promoting gambling without valid licenses.