BGaming and BC.GAME launched Halloween slot battle!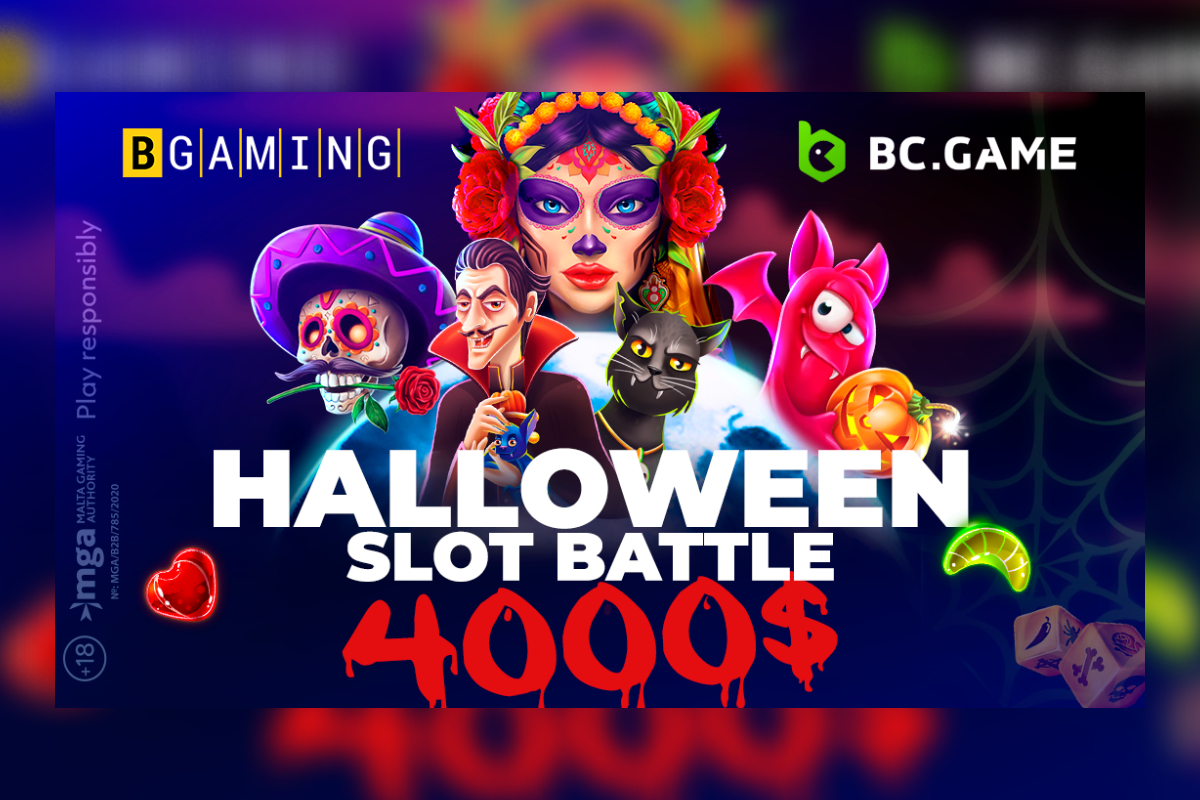 Reading Time:
2
minutes
BGaming and BC.GAME celebrates the Halloween season by launching a special tournament for players with a total prize pool of 4,000$! The Halloween slot battle has already started and is going to last until the 2d of November.
As you might have guessed from the name of the tournament, only Halloween-themed and other spooky slots take part in the competition. These are 4 BGaming titles: recently released Lucky Dama Muerta, Candy Monsta, and Fruit Million. Halloween Edition along with the long-loved by Halloween amateurs Spin and Spell slot.
Every BC.GAME player will have access to the tournament during the tournament week. Getting the highest multiplier in any of the titles mentioned above means winning one of 4 prizes of 1000$. BGaming and BC.GAME strives to allow winning to as many players as possible that's why the winner for each prize will be unique. 
BGaming and BC.GAME have a fruitful partnership. The philosophy of brands is similar because both aim to develop in the crypto area. Launched in 2017, today BC.GAME is an extremely popular project that supports more than 30 cryptocurrencies. 
"As an iGaming studio aimed at providing a vivid experience for players, we pay special attention to joint promotional activities with operators. We are glad to see exciting tournaments and we are always looking for new opportunities to make the players' time spent in the casino more and more exciting. We're on the same page with BC.GAME. I'm sure we will delight players with many more tournaments in the nearest future" – noted Katherine Puteiko, CS Marketing Manager at BGaming.
BGaming is a creative and forward-thinking game provider converting gaming into gaming. Thanks to an expert team and a player-driven approach the studio creates innovative and engaging products featured on reputable platforms and 550+ online casinos worldwide. BGaming is the world's first to support cryptocurrencies and offer Provably Fair games. Today the brand's portfolio includes 70+ products with HD graphics and a clear user interface for every device.

iSoftBet goes live with Eyas Gaming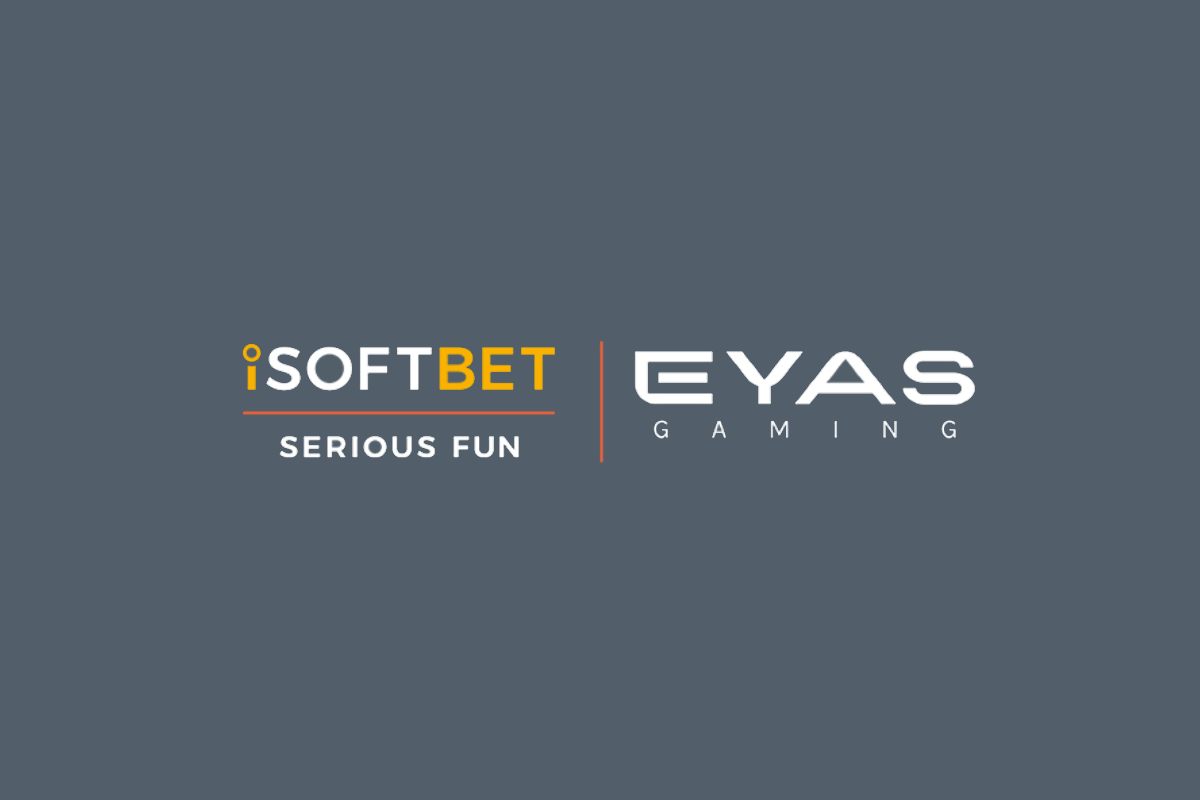 Reading Time:
2
minutes
iSoftBet, part of IGT PlayDigital, has established a partnership with experienced operator Eyas, to provide the brand with its high-quality gaming services and products.
The agreement will see several of iSoftBet's high-quality titles and third-party gaming content go live across Eyas' network, allowing its customers to enjoy some of the most engaging gaming experiences on the market.
Founded in 2020 by a group of iGaming industry veterans, Eyas is a UK-facing operator with a well-rounded team comprising of IT development, marketing, and customer operations, backed by the Gauselmann Group – Germany's leading land-based slots manufacturer and arcade operator.
The deal further reinforces the impressive commercial success that iSoftBet has experienced in recent months, having established deals with experienced operators Lowen Play, Alphabet and Casino Interlaken.
Lars Kollind, Head of Business Development at iSoftBet, said: "Off the back of this comprehensive partnership, Eyas' customers are finally able enjoy our impressive proprietary games selection and third-party offering.
"Our pioneering games will now feature across Eyas' sites – including Merkur Slots and Merkur Casino in the UK – and reach new audiences, helping us on our mission to further awareness about our multifaceted portfolio."
Jack Anthony, Head of Product at Eyas, said: "We are thrilled with the deal that has been established, allowing us to offer iSoftBet's high-quality slot titles across our various sites.
"We expect our customers to take full advantage of the brand's efficient aggregation platform, which provides a vast selection of gaming products from a range of the industry's leading suppliers."
GREEN JADE GAMES UNVEILS NEW ARCADE GAME 'TAP TAP SPLAT'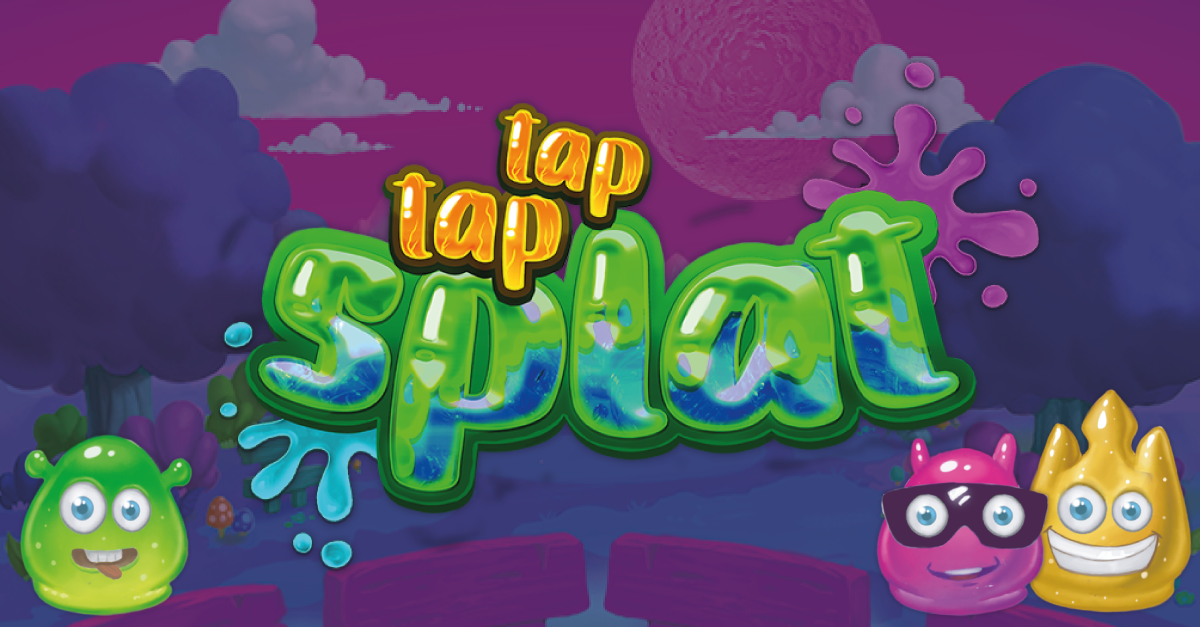 Reading Time:
2
minutes
New from skill-based arcade games pioneer Green Jade Games comes Tap Tap Splat, a cartoon whack-a-mole style game that allows players to bet on their splatting skills.
Tap Tap Splat invites players to choose a wager amount, then whack as many jelly monsters that pop up randomly on their screen as possible in one minute. Players tap on the targets to gain points and payouts, while avoiding the bombs that will deduct points if they're detonated.
It's the latest addition to the Green Jade lobby, which includes a suite of state-of-the art skill-based gambling games like Jade Puzzle, Casino Blocks, Cash Quiz, Cash Smash, Galaxy Wing and Speedy Candy.
The Arcade Lobby offers many different genres of games, from Brick Breaker, to Puzzle, and from Hyper Casual to First Person Shooter. Players can also take advantage of special promotions and track their progress on leaderboards.
Green Jade has spent years researching, developing and building this brand-new vertical in the igaming space. Arcade games offer the same volatility, prize range and hit frequency as slots, but with a completely different interactivity and reward sensation.
Green Jade believes arcade games help operators grow their audience through the acquisition of players who wouldn't have previously been interested in sports betting or slots, generating increased revenues and more loyal players.
Mark Taffler, Chief Commercial Officer at Green Jade Games said: "Tap Tap Splat says it all really. It's inspired by end-of-the pier whack-a-mole games, but with a gambling element. Over the past 12 months, we've seen a huge growth in the audience for skill-based arcade and we believe that will continue for the foreseeable future. Tap Tap Splat is a great addition to our ever-growing lobby of games. Not just that but it's a great addition to any Casino's Lobby.  It stands up vs any slots out there today"
Flexion targets TikTok influencers to give game developers a reliable low-cost return on user acquisition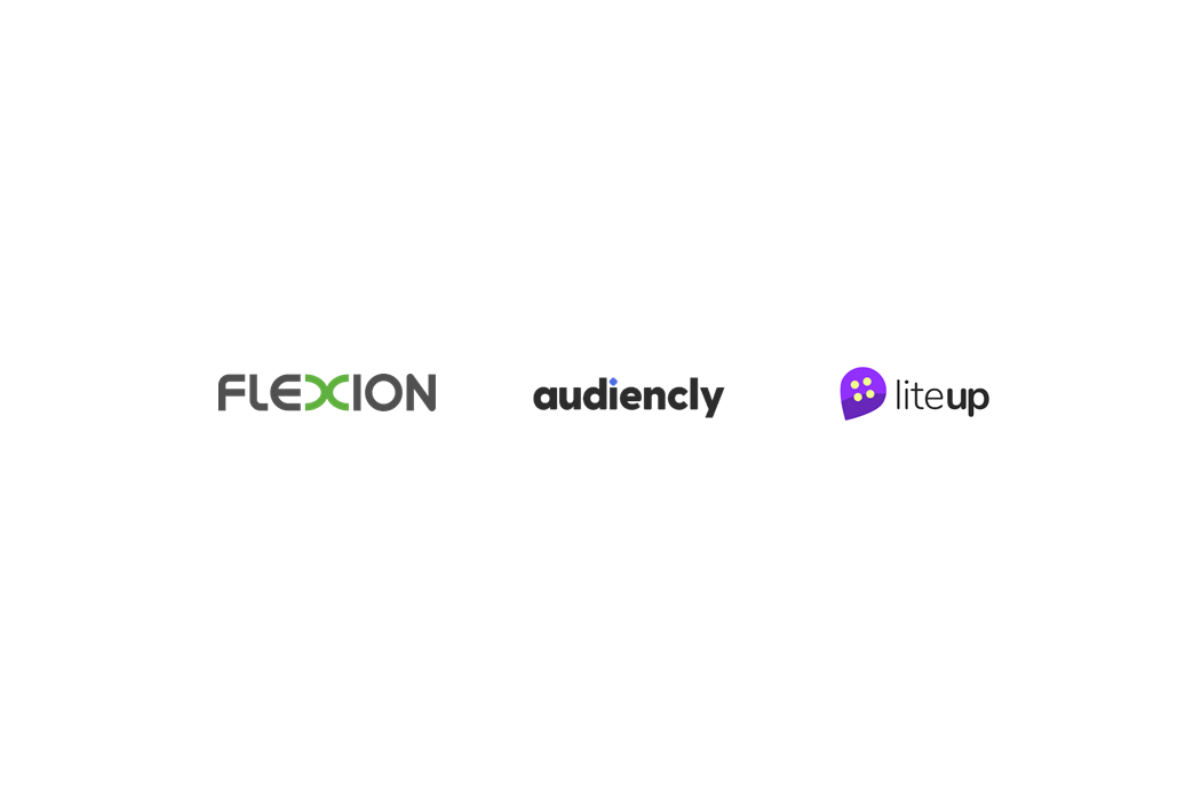 Reading Time:
3
minutes
Flexion Mobile's influencer marketing agency Audiencly is metamorphosing many of its 6000-7000 top influencers on to TikTok using a disruptive service from Liteup Media.
The recently launched cost per install (CPI) service offers game developers a way to target users on TikTok and works in a similar way to automated ad buying. TikTok is currently the fastest growing social media platform and, importantly for game developers, the best for reaching Gen Z (zoomers) — 10 to 25-year-olds, the biggest audience for many game categories.
TikTok is predicted to reach 1.5 billion monthly users by the end of the year. Over half of them will be zoomers. TikTok is the most engaging social media platform, with an average user session of 10.85 minutes. It is inherently viral which means that even accounts with only a small number of followers can trigger millions of views for the right video.
"TikTok has the potential to reach a whole new generation of game players," says Adrian Kotowski, CEO of Audiencly, "so it's vital for developers to include influencers on the platform in their marketing mix. By offering our carefully curated group of content creators the chance to add TikTok to their output, we're giving our clients instant access to this channel. They retain the same tried and trusted influencer personalities but with Liteup they reach out direct to the TikTok generation."
Disruptive influencer tech
Liteup automatically connects developers with influencers through its mobile app in a way that precisely matches target audiences. To date, Liteup has focused on micro influencers but there is no limit on the size of an influencer's audience. This means nano-influencers can sign up, but so can Audiencly's much higher profile personalities.
The influencers include details of their TikTok followers and the type of content they create when they sign up with Liteup, allowing developers to precisely target the audiences they need to reach. The app-based service tracks influencer followers and advertisers are only charged when a new user installs a game. This allows developers to control spend and performance in the same way as they can with other forms of user acquisition.
Audiencly is wholly owned by Flexion Mobile, a company whose core business is taking Android games and giving them an additional audience and revenue on the alternative app stores. Flexion has just completed a US$500,000 investment in Liteup Media, taking a 20% stake in the company. This is testament to how important Flexion believes TikTok influencers are in game user acquisition.
"Expanding our service for game developers is a major goal for Flexion," says CEO Jens Lauritzson. "Advertising is no longer enough to raise the profile of a game and influencer marketing is becoming ever more attractive for user acquisition. Liteup's disruptive service combined with Audiencly's expertise in influencers is exciting because it fills a need that no-one else is really addressing."
Investment improves Liteup
For Liteup, the Flexion investment and Audiencly tie-up have significant advantages.
"Flexion's investment has allowed us to accelerate development significantly," says Aaron Baker, Liteup's CEO. "In a matter of months, it has taken us from a minimum viable product to a feature-rich creator app with improved UI/UX, analytics, and an in-app content system. This makes it incredibly easy for influencers and creators to come on board."
The fragmentation of the market is a big problem for game developers wishing to use influencers as part of their user acquisition mix. By coming together with Liteup, Audiencly is now able to offer access to a broad spectrum of influencers across a number of social media platforms."
We're starting to consolidate influencer marketing for games," says Adrian Kotowski, "allowing UA experts to reach a range of influencer types through a single point of contact. Developers need a reliable return on investment from performance marketing and, with influencers, that's exactly what we are able to give them."