Smartico Loyalty Wheel: A Game That Can Be A Game-changer for CRM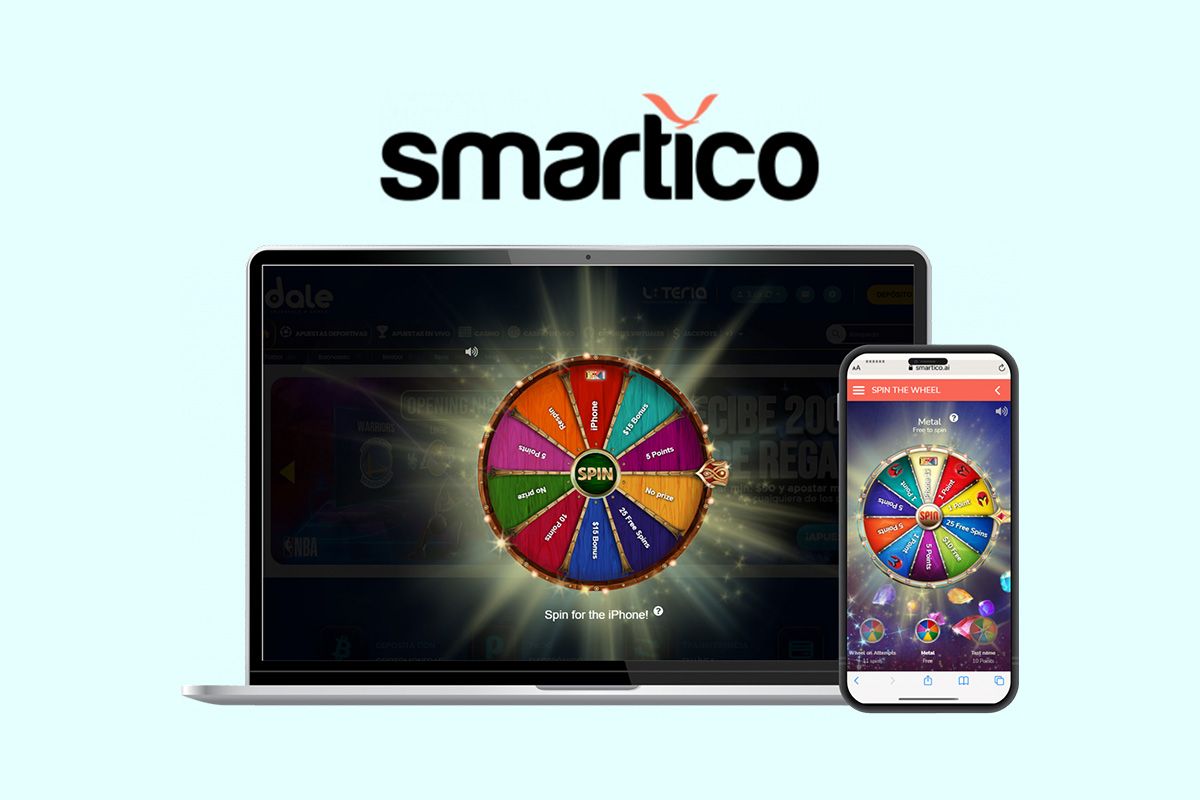 Reading Time:
3
minutes
CRM is sometimes a game of luck.
Seasoned customer relationship management (CRM) executives would understand this perfectly.
Sometimes you initiate a well-planned and creative-stacked campaign only to find less-than-desired results. Sometimes, you create a quickfire, spur-of-the-hour campaign with available resources to find surprisingly great results.
The intangible reason for such customer behavior is often attributed to luck. That's why CRM can sometimes become a game of luck.
But gamification could help you win it.
How?
Well, the answer is stuff of a doctoral thesis.
For the time being, take Smartico's newly launched product called Loyalty Wheel as an example. Let's see how it can potentially be a game-changer for CRM.
Loyalty Wheel
It is a simple game that allows users to roll a roulette-type wheel and generates an array of random results. It can be either installed as a stand alone feature on a website or deployed as part of the Smartico Gamification tool.
The CRM operators can change the whole look and feel of the game by customizing the user interface, background images, sounds and language. They can also set up how the prizes are won and decide the types of prizes on offer. A typical option is to provide some bonus points to the winner which can be used to gain discounts and bonuses while signing up or making a deposit.
What Can It Do for CRM?
It is an excellent substitute for the usual landing page or the info page used for logging in. Users can play the Loyalty Wheel and win prizes to avail discounts and bonuses for various activities such as signing up, making deposits or placing a bet.
In other words, it lets the potential customers actively win a personalized bonus or discount as opposite to passively getting some one-size-fits-all benefit. Initial results prove its efficiency too. Based on the results of initial trials and use, customer conversion improves by 5-20% when using Loyalty Wheel.
Deployment and Implementation
Smartico has made the installation of Loyalty Wheel a breeze.
It can be seamlessly deployed into an existing website. All it takes is embedding some JS codes and a few hours of technical trial and error.
The following are the main features of Loyalty Wheel:
Options to provide multiple games simultaneously: Multiple games with different sets of results and prizes can be made available to users.
Customizable user interface and wheel design: User interface can be customized with company logo and text in any language. The wheel design and appearance can be modified too.
Multiple skins: It is available in multiple skins, for instance wood, cosmic and metallic.
Platform-independent functionality: It functions seamlessly on all platforms such as mobile, web and other native platforms.
Once successfully deployed, CRM operators implement the kind of game that ensures best conversion.
The operators have several options to help them bring out the best games possible:
Spin cost options: The operator can set a pre-defined cost of spin attempt (for example, based on user action, such as one spin for every log-in attempt and 1 spin for 1 euro deposited. The cost can also be based on loyalty points such as 100 points for one spin or it can even be totally free spins).
Segmenting the games based on customer type: The operator can set which of the users get to play the games, for example available only to VIP customers or only to first-time users).
Customizing the prizes: The operators can customize the prizes based on the season or customer type.
Communication options: The communication regarding the games such as winning prizes will be done through emails, SMS, push notifications or website pop-ups as set by the operator.
Call for action: The operator can set a congratulation message that will appear once the game is over, which can lead the user to a specific page, such as a registration page or deposit page).
Game preview mode: The operator can preview the game after making all the customization before going live.
Analytics: Analytics of game usage, prize distribution and customer behavior are also available.
Endless Possibilities
The best thing about Loyalty Wheel is the possibilities it offers a CRM operator. It turbocharges the CRM's journey towards optimum customer conversion.
After all, conversion is the bread and butter of every CRM. No amount of gamification can help if it does not bring sufficient conversion.
Loyalty Wheel, aided by human imagination and data analytics, has the potential to become a game-changer for CRM operations.
May be it could also ensure that CRM is no longer a game of luck.

Optimove Appoints Peter Miles as Director of Sales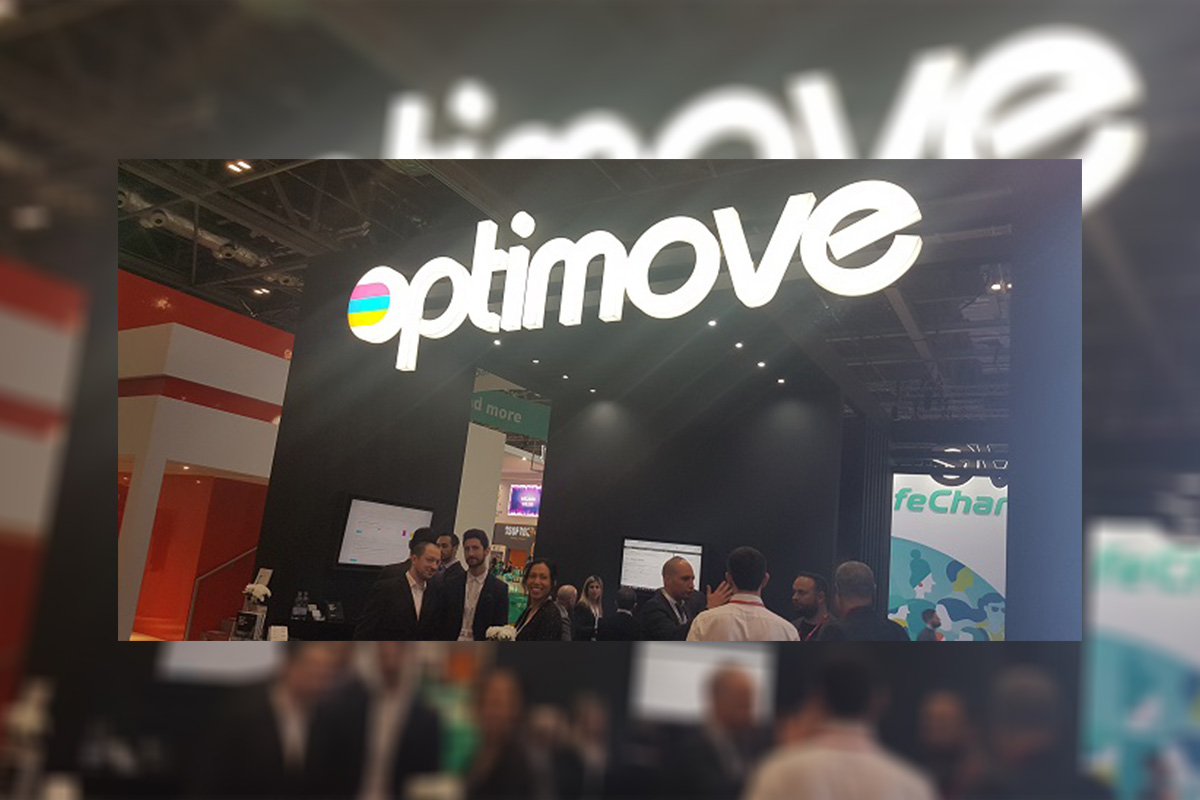 Reading Time:
2
minutes
Optimove, the global leader in CRM Marketing, has appointed Peter Miles as the company's Director of Sales to oversee enterprise sales for the iGaming and iLottery markets. The selection furthers the company's strategic investment in expanding its tier-1 customer base as a key growth engine for the business.
During his 18-year iGaming career, Mr Miles was responsible for developing and implementing the global business strategy of OpenBet and most recently SG Digital. Through his roles as Commercial Director and subsequently VP of Business Development, he focused on driving sales across Tier 1 sports betting and gaming operators such as William Hill, Betfair, PMU, Coral and Sportsbet. In addition, he led the international growth into the digital sector of World Lottery Association operators, such as Danske Spil, Nederlandse Loterij, Loto Quebec and BCLC.
"We're thrilled to welcome Peter to Optimove, to oversee enterprise sales for new iGaming and iLottery markets. Peter is a key addition to the team. His experience, knowledge, and insight into the iGaming industry will play a major role in our efforts to scale our sales operations and expand our portfolio of Tier 1 and State Lottery Operators. As this and previous appointments suggest, we are determined to keep Optimove one step ahead of the curve and continue to provide both prospects and clients with the best offering and service possible," Motti Colman, Senior Director of Sales at Optimove, said.
"I'm excited to join Optimove and play a major role in the company's rapid growth efforts. I would like to thank SG Digital, I thoroughly enjoyed my time there, and I am very much looking forward to my next challenge at Optimove. Having been at the forefront of the growth of the iGaming industry, Optimove is a company that I've always highly regarded, with its next-generation AI technology, enabling leading operators to personalize and orchestrate customer journeys at scale. I look forward to the challenge of developing deeper partnerships with Operators, to improve CRM Marketing practices and player experiences," Peter Miles said.
Xace Appoints Julian Buhagiar as Non-Executive Director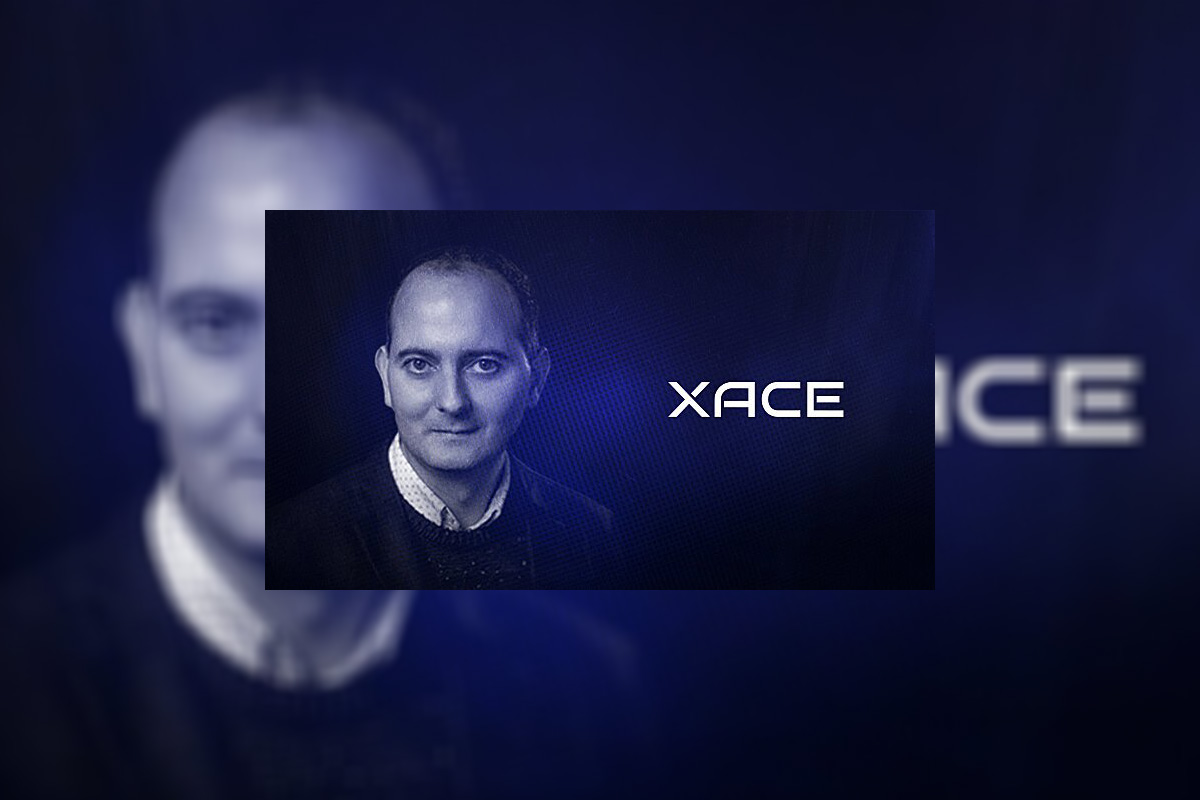 Reading Time:
2
minutes
Specialist gaming payment account provider Xace has appointed leading igaming and fintech investor Julian Buhagiar as a non-executive director.
Julian has an extreme wealth of industry knowledge and is an investor and co-founder of RB Capital, a specialist M&A and investment brokerage in gaming, fintech and media. Over the last decade, Julian has amassed a phenomenal track record of investment, M&A and exits, having overseen some of the largest M&A transactions in the industry.
In addition to RB Capital, Julian is a founding partner and GP of Yolo Investments, a venture capital business focussed on opportunities across gaming and fintech with more than €400m AuM and investments in over 68 companies since inception.
As NED, Julian will bring his industry expertise to Xace by advising on its ambitious global expansion in the gaming sector and valuable mentorship to its senior management team.
Since launching just over a year ago, Xace has witnessed a rapid expansion particularly in industries such as gaming where businesses typically struggle to acquire regular bank accounts. To date the company has onboarded some of gaming's most respected businesses as customers, providing them with business payment accounts in multiple currencies.
"I am thrilled to have someone of Julian's calibre joining Xace. His deep knowledge of the gaming and fintech industry, combined with his intellectual capacity cannot be over-stated. I am certain that with Julian's guidance we'll be well-placed to achieve our ambitious goals for Xace in the coming months," David Hodkinson, CEO of Xace, said.
"I am delighted to be joining Xace as their growth continues to strengthen. David and his team have quickly established Xace as the banking and payment services destination to an ever-increasing proportion of the gaming and finance industry. I am thrilled to be joining at such a vital stage of the company's evolution," Julian said.
IGT Joins Science Based Targets Initiative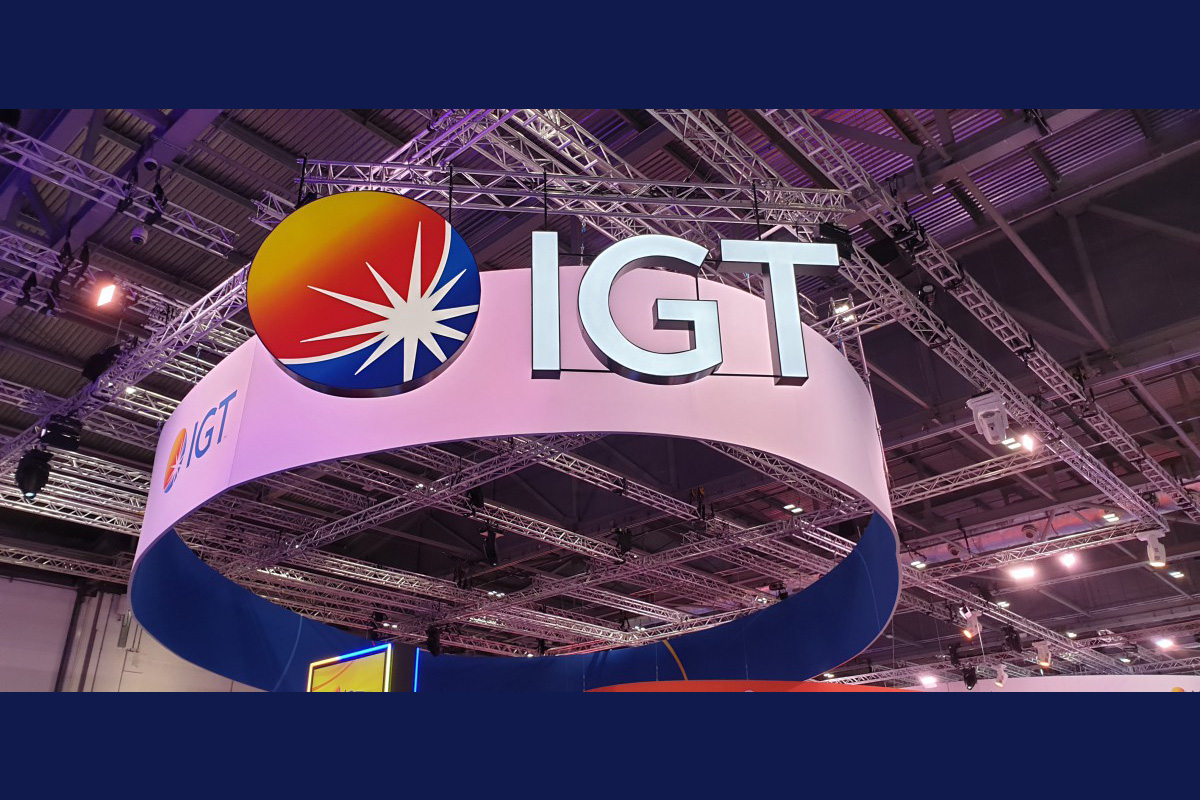 Reading Time:
< 1
minute
International Game Technology (IGT) has announced that it has joined the Science Based Targets initiative (SBTi), which drives climate action among businesses worldwide.
Through this commitment, IGT officially pledges to set targets to reduce greenhouse gas (GHG) emissions, contributing to low-carbon emissions and furthering the Company's environmental, social and governance (ESG) impact.
"IGT is advancing its sustainability leadership in the gaming industry by joining more than 2,000 companies worldwide committed to the SBTi in reducing their emissions, generating positive value for our planet and our future while continuing to grow their business. Making a formal commitment to setting science-based targets advances IGT's established sustainability program and underscores our focus on ESG activities," said Wendy Montgomery, IGT SVP Marketing, Communications and Sustainability.
Aligned with the most ambitious objective of the 2015 Paris Agreement, IGT will develop both near and long-term GHG emissions targets in order to contribute to limiting global warming to 1.5 degrees Celsius compared to the pre-industrial average temperature. IGT will focus on targets associated with the new SBTi Net-Zero Criteria and report its progress each year in the Company's annual Sustainability Report.
The SBTi is a partnership between the CDP, World Resources Institute, World Wide Fund for Nature, and the United Nations Global Compact (UNGC). IGT has been a member of the UNGC since 2017 and has strengthened its relationship with the UN by adopting nine of the 17 UN Sustainable Development Goals and aligning them with its sustainability strategy.