Continent 8 Technologies makes two account management hires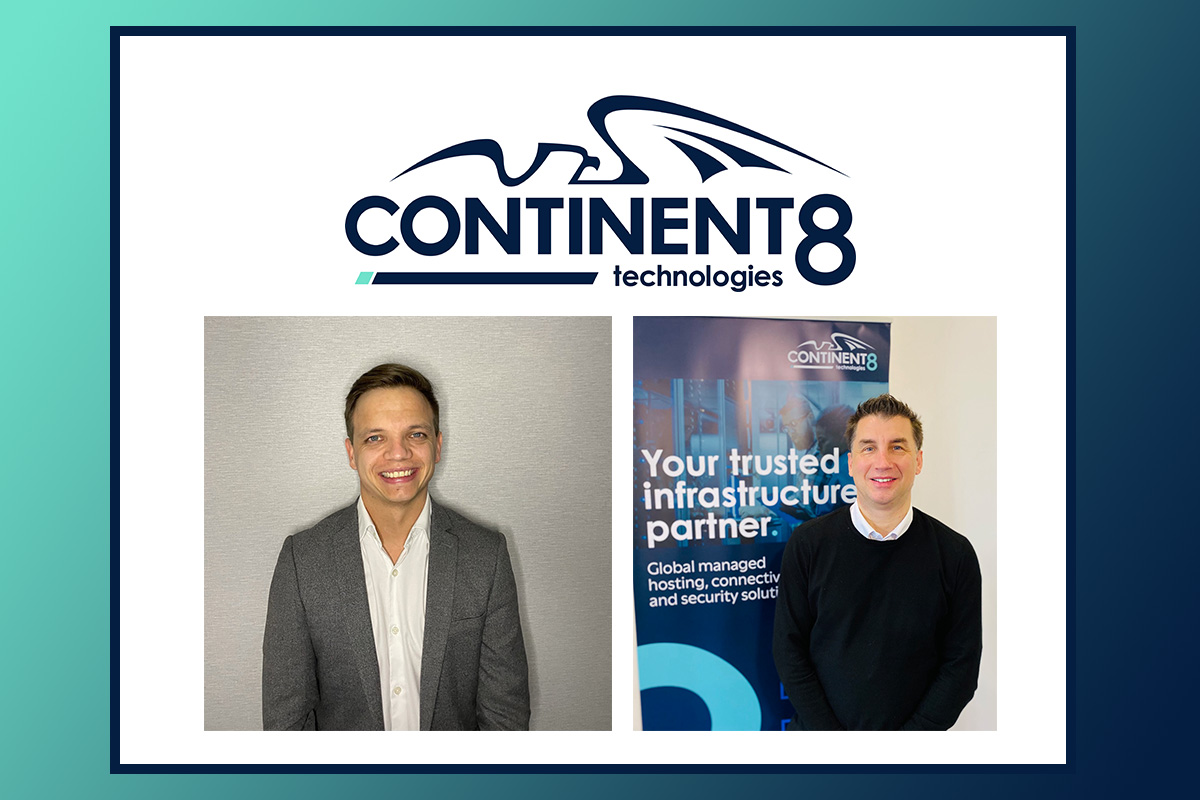 Reading Time:
2
minutes
Aidan Rees-Williams and Lee Bridge join the fast-growing hosting, connectivity, cloud and security solutions provider as Sales Account Director and Account Relationship Supervisor
Continent 8 Technologies, the provider of hosting, connectivity, cloud and security solutions to the global gambling industry, has strengthened its sales and account management team with two hires as it continues to grow at pace.
The company has welcomed Aidan Rees-Williams and Lee Bridge into the roles of Sales Account Director and Account Relationship Supervisor respectively.
Rees-Williams, based in England, will be responsible for ensuring that the company's existing customers receive the best possible service and support, aligning their requirements with Continent 8's growing suite of products and solutions. He will also work with the global sales team to grow the company's customer base.
He joins the company from Viadex Global where he held several senior roles over a six-year career. This includes Global Sales and Operations Manager and most recently Gaming Account Manager where he gained tremendous knowledge and insight into the gambling industry.
Bridge, based in the Isle of Man office, will be responsible for building and leading a new customer success team and to maintain strong working relationships between Continent 8's Sales Account Directors and customers, working closely and collaboratively to achieve the best outcome for both parties.
He joins from a well-known Isle of Man-based business where he spent 30 years working in business analytics and logistics.
Rees-Williams and Bridge join Continent 8 at a time when the company is rapidly expanding into new global markets with a particular focus on the Americas, while also strengthening its presence in established jurisdictions in Europe such as Gibraltar, Malta and the Isle of Man.
Roberta Castle, Chief Revenue Officer at Continent 8 Technologies, commented: "I am thrilled to welcome Aidan and Lee to the team and for Continent 8 to be able to leverage their talents, skills and experiences.
"While we continue to focus on our expansion plans, as a customer-centric business we go to great lengths to ensure that existing customers receive the best possible experience and that the solutions we provide meet their individual needs and requirements.
"This can only be achieved by having a highly experienced team, and in Aidan and Lee we have two people that are at the top of their game. They are a great addition to Continent 8."
Aidan Rees-Williams, Sales Account Director at Continent 8 Technologies, said: "It is an honour to join the Continent 8 team and to be working so closely with its respected partners and customers.
"The gambling industry is fast moving so we need to work closely with our customers to ensure the services and solutions we provide meet their needs. Of course, it is imperative that we deliver the highest levels of assistance and support and that is what I am here to do."
Lee Bridge, Account Relationship Supervisor at Continent 8 Technologies, added: "I am delighted to join Continent 8 and to be playing a key role in shaping its new customer success team as the business continues to expand. I'm looking forward to using my skillset and experience to ensure that our customers receive the highest level of support."
PressEnter group launches CasinoFest brand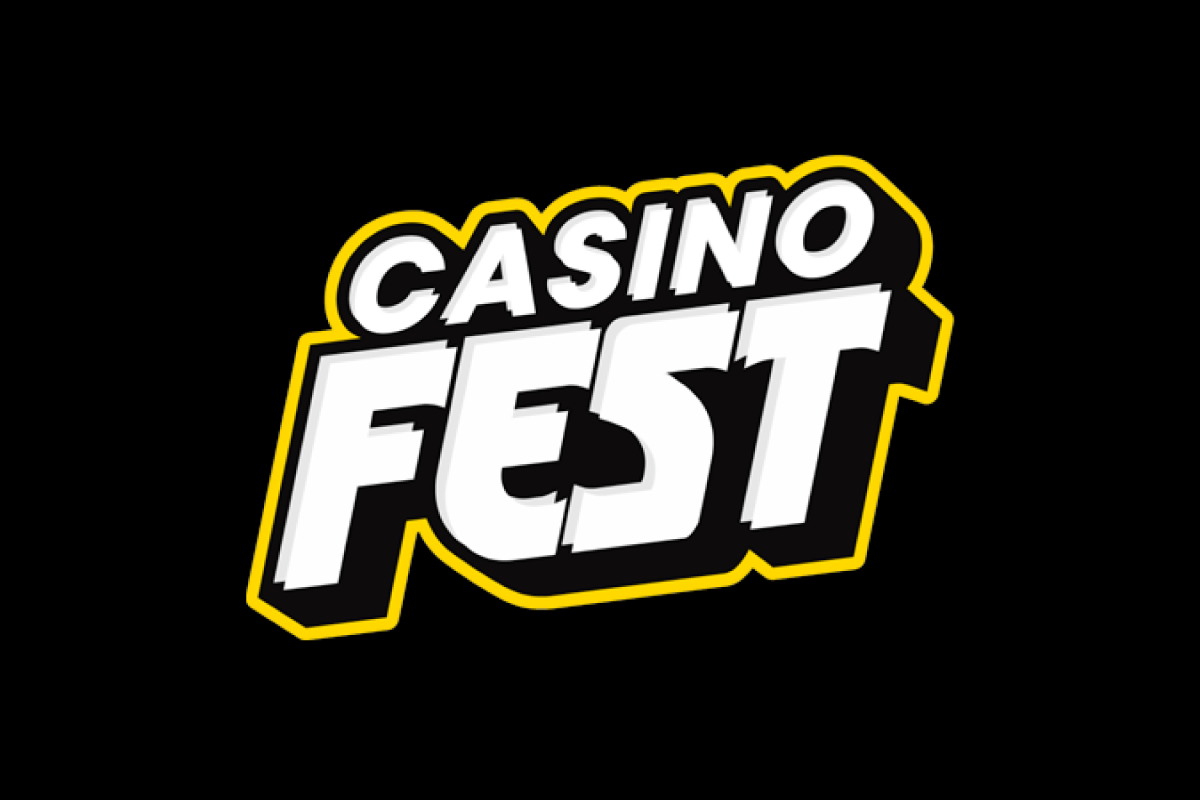 Reading Time:
< 1
minute
Operator's latest online casino brand delivers a modern, engaging player experience thanks to its bold and striking design
PressEnter Group is looking to disrupt the online casino space with its latest brand launch, CasinoFest.
The sleek and stylish design has been inspired by the fun, passion and excitement that typically surrounds music festivals. This, together with a functional and easy to use UX/UI design, provides a next-generation casino experience across desktop and mobile.
This makes CasinoFest a challenger brand that promises to deliver a great encounter to players in numerous markets across the world.  It will also stand out against rival brands on the affiliate sites that PressEnter Group works with thanks to its bold branding.
CasinoFest is the latest addition to PressEnter Group's growing roster of player-favourite online casino brands that includes 21 .com, JustSpin, NeonVegas Casino, NitroCasino, UltraCasino, RapidCasino.
Axel Munkeby, Commercial Director at PressEnter Group, said: "CasinoFest is a new online casino that delivers a next-gen player involvement thanks to its impactful design, meticulously planned player journey and the huge selection of slots and games available to players".
Innovecs officially introduces Innovecs Games as its sub-brand into the global gaming market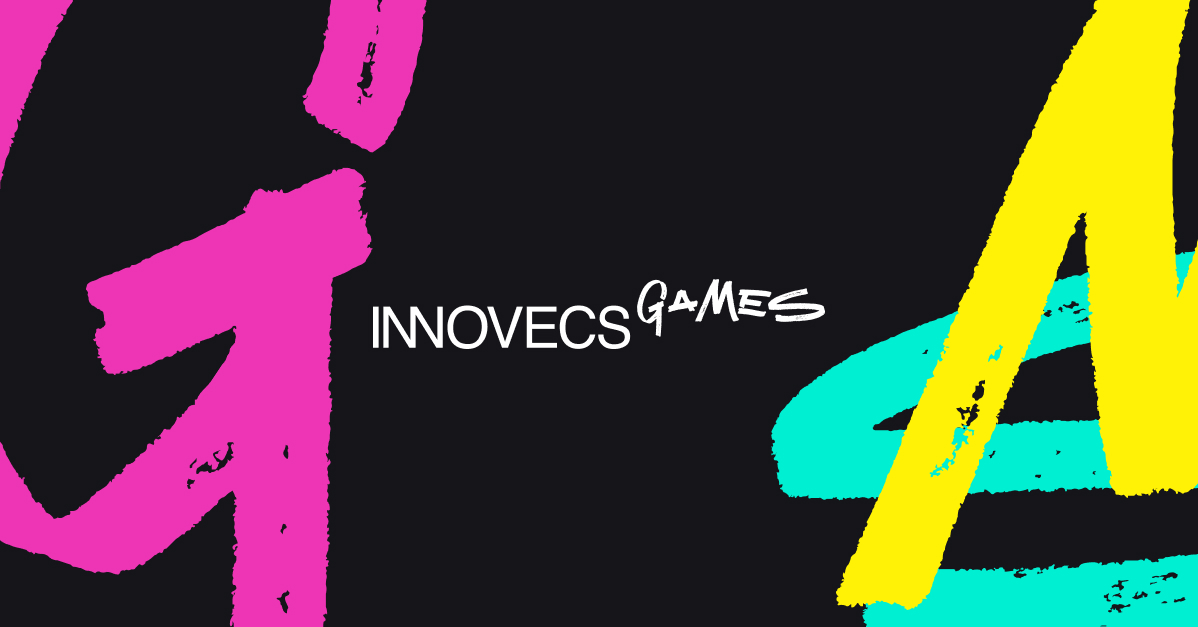 Reading Time:
2
minutes
The reframing of Innovecs Games as a sub-brand is aligned with the significant growth and transformation taking place within the Innovecs gaming practice. Along with the brand identity update, it embodies the energy and enthusiasm of the entire team and demonstrates the dynamism of Innovecs gaming studio.
Innovecs undertook this launch to officially position its Games Studio's services and expertise in the global Game Development market. For the past seven years, the team has been steadily developing to eventually mark a major milestone in its evolution as a sub-brand of Innovecs.
"Since the inception of a specialized vertical in 2015, Innovecs Games has morphed into the cutting-edge company realm, with a team helping create game development solutions for more than 50 clients in 15 countries. During this time, they have developed over 200 projects, assisting game studios and startups in building innovative games. This success made us rethink our image in the gaming tech arena and intensify this vertical as a sub-brand", — Alex Lutskiy, Founder and CEO at Innovecs, commented.
As of 2022, Innovecs Games has provided a full range of end-to-end game development solutions for clients such as Zynga, JamCity, Warner Bros. Games, Gameloft, etc. The team's work is divided into two areas: game development (including mobile games, artwork, 3D characters & environment design, animation, playable ads) and iGaming (focused on platform development).
Innovecs Games also sought to showcase its growth in the past year with new brand elements, including the new logo and motto. Throughout its history, Innovecs Games has owed its evolution to the team steadily improving both service and business processes while consistently expanding expertise areas. Such a meaningful progression required re-evaluation of how Innovecs Games should appear to team members, partners and customers. The visual component of the sub-brand is coherent with the depth of the team's experience, values and ideals they are committed to.
"Creating a visual concept of the sub-brand in particular, the team strives to accomplish its primary purpose of becoming the best partner for flagship game development studios. Innovecs Games remains a credible, approachable, and predictable ally for customers across game development industry", — says Oleksii Isaiev, Head of Innovecs Games and VP of Delivery at Innovecs.
The exceptional capacity of Innovecs Games is rooted in the team's passion for games, an earnest desire to contribute creatively and provide business value to the industry. Also, one of the core values ​​of the Innovecs Games crew is freedom of expression and trust among customers and colleagues. The new visual style mirrors and radiates the team's values.
"The most valuable virtue of Innovecs Games is a professional, friendly and integrated team, our people. Therefore, developing each team member and providing career prospects are among the Innovecs Games key points. We'd love to see our teammates grow and become experts of their field and leaders. Enabling our people growth with helpful trainings, clear career path and useful experience is part of our strategy. I honestly believe that the most precious thing a company can give to a team member is the knowledge to carry further along their career journey," — Oleksii Isaiev shared his vision.
Since 2015, Innovecs Games provides a full range of complex solutions for game development, in which many satisfied clients were convinced.
Slotegrator has developed an online guide to the Asian gambling market: The Slotegrator Guide to iGaming in Asia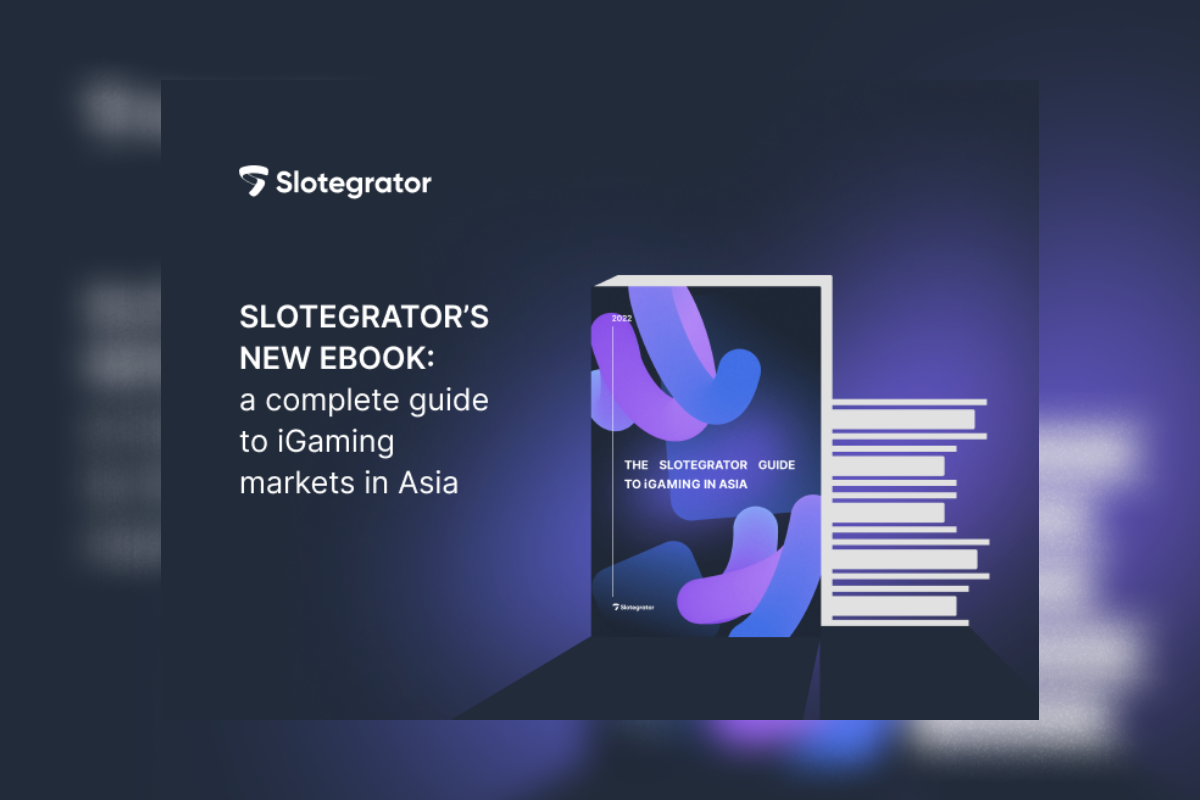 Reading Time:
2
minutes
The Asian gambling market is highly saturated and very complex. The Slotegrator Guide to iGaming in Asia, a new ebook, covers 22 Asian countries, including regulation, yearly turnover, analytical forecasts, payment methods, favorite games, and more.
Gambling is woven into the fabric of many Asian cultures, so there's no surprise that the continent is home to a variety of massive iGaming markets, including longstanding giants and up-and-comers.
Asia is home to 60% of the world's population (and therefore a high proportion of its gamblers and sports bettors), different levels of gambling regulation, and diverse cultures and economies, meaning operators need an appreciation for the nuances of the region's gambling markets. This is what motivated Slotegrator, a leading software developer and aggregator, to release an ebook focused on Asian markets.
The Slotegrator Guide to iGaming in Asia provides important statistics and background information on each country, highlighting cultural and economic characteristics, describing regulations, and giving key facts about the market, including local gaming and betting preferences and popular payment methods. The ebook covers 22 different countries, including China, Japan, Indonesia, Malaysia, Turkey, Georgia, Iraq, Kazakhstan, and more.
The guide also covers how to localize your sports betting data feed for Indonesian players, why Bitcoin casinos are popular in Georgia, why Armenia's market has tripled in size since 2018, and why Vietnam has launched a pilot program to test the potential of regulated gambling.
While some things are popular everywhere (e.g. betting on football), casino game and sports betting preferences vary from country to country. The ebook collects game preferences in countries across Asia, including which sports are popular in India, Japan, and Kazakhstan, which players like poker rooms and which prefer live dealer dragon tiger, and where players bet on dominoes and mahjong.
One important theme throughout the online guide is the importance of cryptocurrencies, especially in countries where gambling is strictly limited or even forbidden; many players use cryptocurrencies to make deposits and withdrawals in casinos and even look for platforms that accept their chosen coin — cryptocurrency holders tend to be loyal to their chosen currency, so it pays for operators to know which ones to support.
This guide is ideal for aspiring entrepreneurs looking to enter the Asian market, land-based casino operators planning to open an online destination, investors with an eye on the iGaming space, and anyone interested in gambling and sports betting in Asia.
ABOUT THE COMPANY
Since 2012, Slotegrator has been one of the iGaming industry's leading software and business solution providers for online casino and sportsbook operators.
The company's main focus is software development and support for online casino platforms, as well as the integration of game content and payment systems.
The company works with licensed game developers and offers a vast portfolio of casino content: slots, live casino games, poker, virtual sports, table games, lotteries, casual games, and data feeds for betting.
Slotegrator also provides consulting services in gambling license acquisition and business incorporation.
More information: https://slotegrator.pro/