OKTO.CASH now live with Mozzart Bet in Romania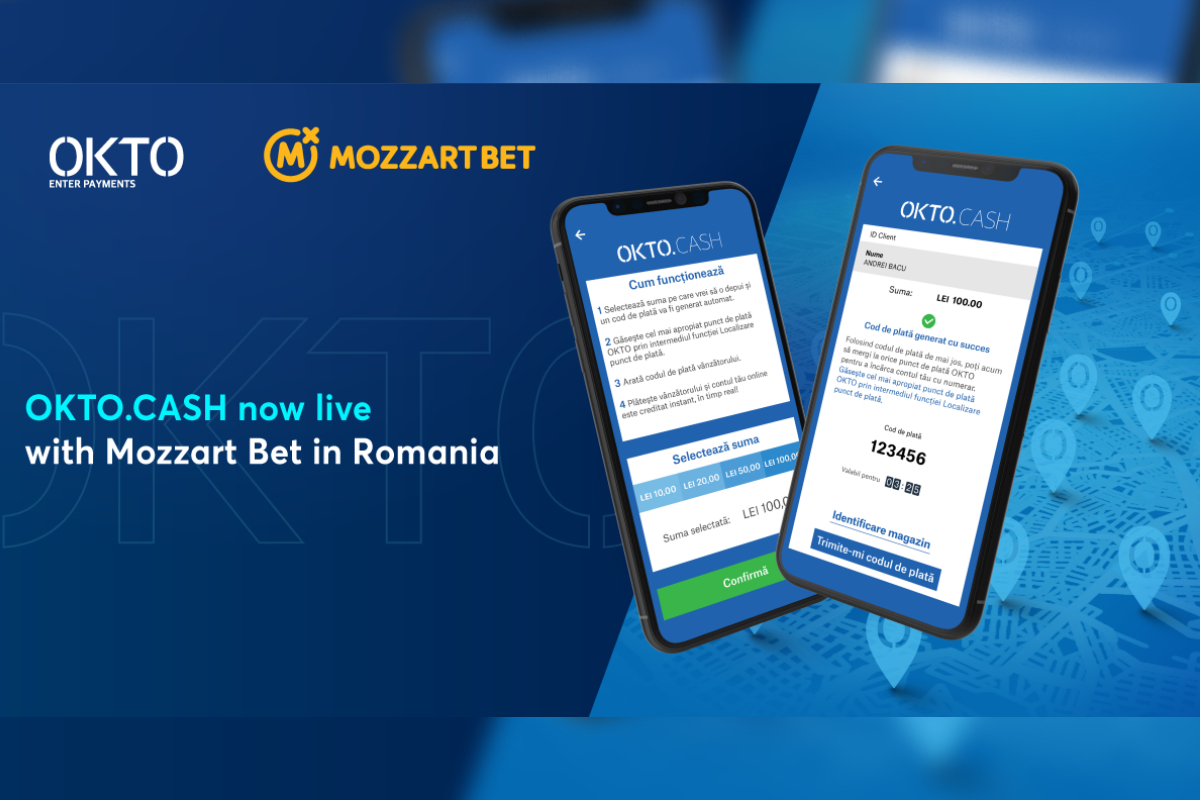 Reading Time:
2
minutes
Mozzart Bet users in Romania can now top-up their iGaming accounts via secure, fast, and easy e-Voucher cash payments.
OKTO, a leading fintech company powering digital payments, has launched its OKTO.CASH instant e-Voucher payment method in Romania in partnership with Mozzart Bet, one of the region's leading gaming operators.
Mozzart Bet customers are able to top-up their iGaming accounts with cash in real-time via OKTO.CASH, one of the fastest and most direct top-up methods at any point of sale of OKTO's always growing partnering networks. Fully in line with the increased consumers' demand for eCash solutions in Romania, OKTO.CASH is set to streamline users' deposit process through an entirely seamless payment experience, allowing players to load their online gaming accounts without exiting the gaming operator's mobile app or site.
OKTO is supporting Mozzart Bet via its proprietary technology a flexible and agile solution which is fully integrated into the operator's mobile app and website. In addition, OKTO also provides the operator with a wide collaborating network of point-of-sales in Romania, comprising the Selfpay network of 6,000 payment stations and e-pay, the digital payment division of Euronet Worldwide, Inc. , which has a distribution network of 748,000 point-of-sale terminals worldwide including several thousand in the region.
Liviu Popovici, Romania Country Representative at OKTO, said: "It's crucial to have a deep understanding of customers' payment preferences and offer payment methods adjusted not only to each regions' needs and demands but also, to different audiences within the same region. Our collaboration with Mozzart is in line with our local approach to offer customers a next-gen mobile-first payment solution that is reliable, compliant and seamless.

OKTO.CASH is the new payment solution that streamlines users' digital journey, a fully immersed mobile on-premise experience offering an easy-to-use and convenient topping up process directly at the physical point-of-sale and in real- time."
Marcela Zarzara, Director Business Process at Mozzart Bet, commented: "Mozzart Bet is the leading gaming brand in Southeast Europe, and our vision is to hold a strong leadership position. Aware that in all segments we must always be different and be above others in quality, we try – and succeed – to always be one step ahead with new solutions.
Mozzart Bet is thrilled with this new partnership and recognizes the potential OKTO.CASH offers to customers. Our users are now able to top-up their iGaming accounts with cash in real-time via OKTO.CASH, meaning that players will now be able to load their online gaming accounts without exiting our mobile app or site."

Gaming Realms Enters Romanian iGaming Market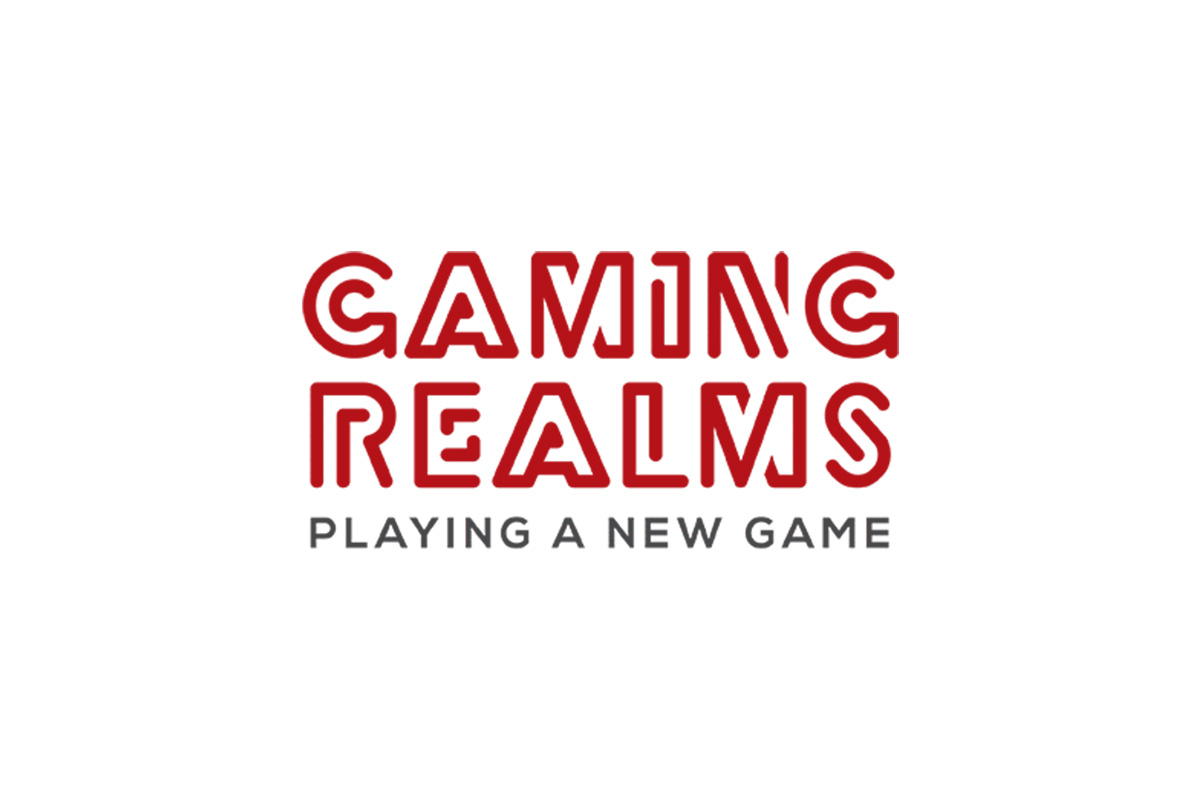 Reading Time:
< 1
minute
Gaming Realms has entered the Romanian igaming market through an exclusive partnership with Superbet.
Through this new partnership, Superbet players in Romania gain access to Gaming Realms' market-leading Slingo games, including Slingo Extreme, Red Hot Slingo and Slingo Sweet Bonanza.
Gareth Scott, commercial director at Gaming Realms, said: "Regulated market expansion continues to be a key objective for Gaming Realms, it's exciting to be announcing entry into a big market like Romania."
"The partnership and programmatic launch campaign with Superbet is designed to provide maximum exposure of Slingo content to Romanian players over the first months of operation with continuous content roll out, expanded marketing and streaming initiatives."
Superbet gaming commercial & content manager Nicholas Yu added: "Gaming Realms' approach to content development and localisation towards the Romanian players provides us a unique marketing opportunity to introduce the content to new players. We are really excited to be the first to market in Romania and launching content exclusively with market-leading Slingo IP."
Superbet Romania features NSoft's Roulette and Virtual Penalty Shootout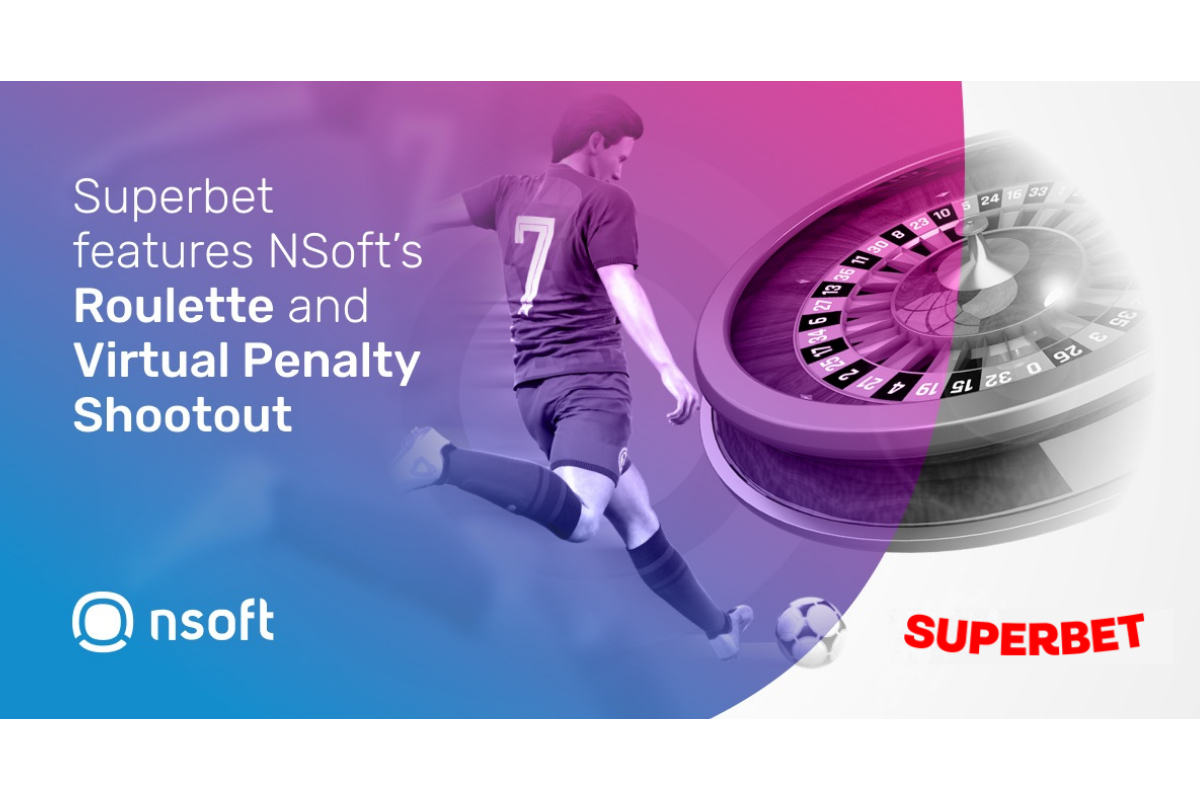 Reading Time:
2
minutes
Superbet Romania recently added NSoft's second most popular game, Roulette and Virtual Penalty Shootout, into its online channels.
The players of Superbet in Poland and the ones in Romania have already recognised this newest addition to NSoft's hot game portfolio.
"NSoft are a long-term strategic partner for us at Superbet, their Virtuals are a fan-favourite for our omnichannel customer base" Adam Shaw, MD Online at Superbet.
"Our companies have grown together. It is safe to say that we have found a reliable partner in NSoft, and we are always open to new features, games and solutions coming from NSoft dev kitchen", concluded Shaw.
NSoft's Roulette is a round-based modular game available for all channels. It is one of the most popular NSoft's games thanks to its stability, simplicity and well-developed user interface.
Simplicity in bet placement, fast rounds and additional features, such as statistics including hot and cold numbers, makes it very appealing for the players. The game is a must-have from the betting operators' side as the players are accustomed to having quality roulette software on display.
"In the initial phase of development, we have learned that there are very few round-based Roulette games in general, and not a single retail-based Roulette. Most of the Roulette products were on-demand casino category products and real, physical roulette machines located in casinos and bet shops. So, that was our niche. Soon after Roulette for retail and terminals, we have developed a version for the online channel," said Karlo Kralj, VP of Sales at NSoft.
Kralj added that the NSoft dev team went one step further and developed Lightning Roulette, a version created for the online channel with lightning-fast rounds and revamped UI.
The second novelty on Superbet's betting website is Virtual Penalty Shootout, a virtual sports game that captures the players' attention with stunning visualisation created using motion capture technology. This engaging game, with the various betting markets, has been nominated for the Global Gaming Award in the category Product Launch of the Year.
Betsys, owned by the STS Group, among the 50 fastest growing technology companies in the Czech Republic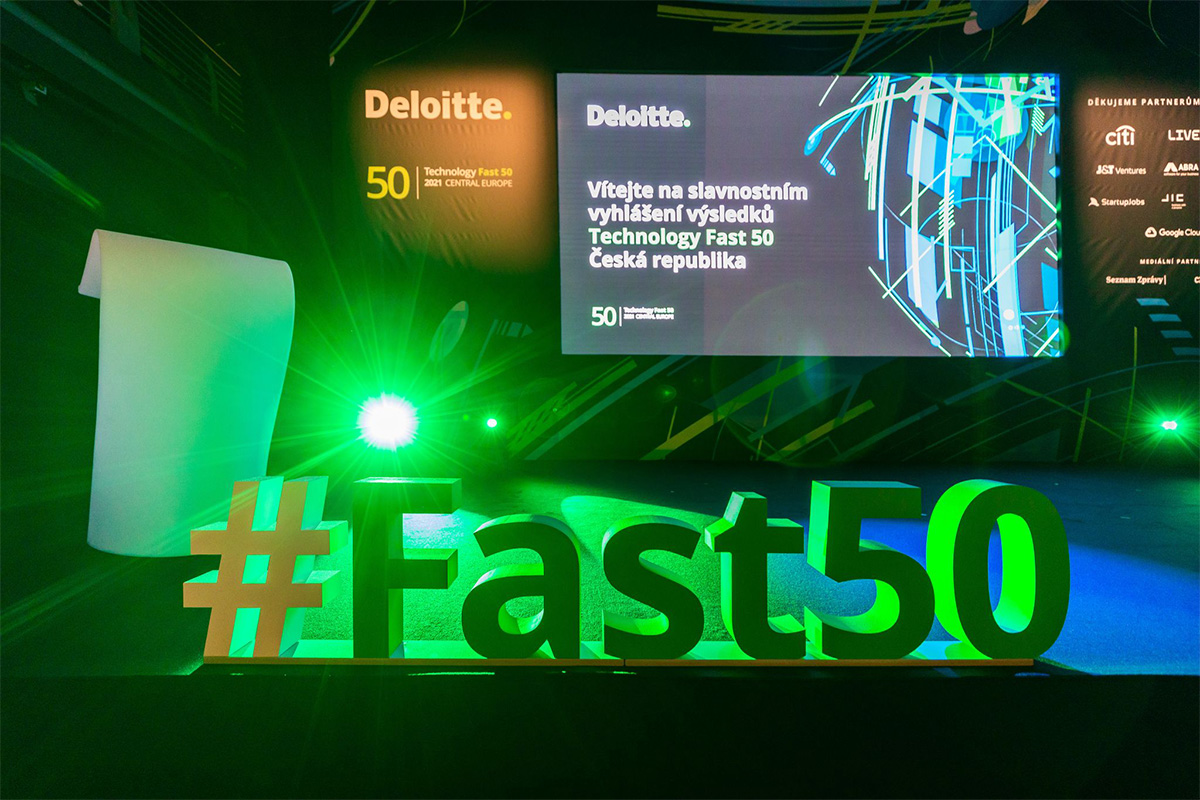 Reading Time:
2
minutes
Betsys – part of the STS Group – is included in the prestigious "Deloitte technology Fast 50 Central Europe" ranking for the second time in a row. It is the only company from the bookmaking industry included in the list.
The ranking of the fastest-growing technology companies in Central Europe was prepared for the 22nd time. This time, Betsys ranked 39th among Czech companies, achieving revenue growth of 216 percent over four years. According to Deloitte's report, the dynamics of revenue growth for all technology companies in the ranking was as high as 2,278 percent during that period.
This year's edition of Deloitte ranking is a record-breaker not only in terms of growth in revenue of listed companies but also in the number of companies that applied – there were as many as 450, 150 companies more than last year. Therefore, for us, being among the 50 selected winners in such a competitive environment, second year in a row, is a great success and motivation for further development – says Jiří Najman, Chief Operating Officer of Betsys.
Betsys is part of STS Group and operates in the Czech Republic and Poland, also having its representatives in the UK. Betsys employs 120 developers in Prague and Katowice. It is the biggest provider of IT solutions for the betting industry in Central Europe.
Betsys provides full spectrum of sports betting software on regulated market. It is the largest supplier of sportsbetting solution in Central and Eastern Europe. It offers a comprehensive range of products and services that are needed to cover full spectrum of betting (sports betting, live, retail, virtual sports, casino). Betsys platform is supporting all sales channels – Online, Retail, Live, Mobile. It also offers follow-up support services, consultation and in particular the possibility of securing bookmakers to control the game.